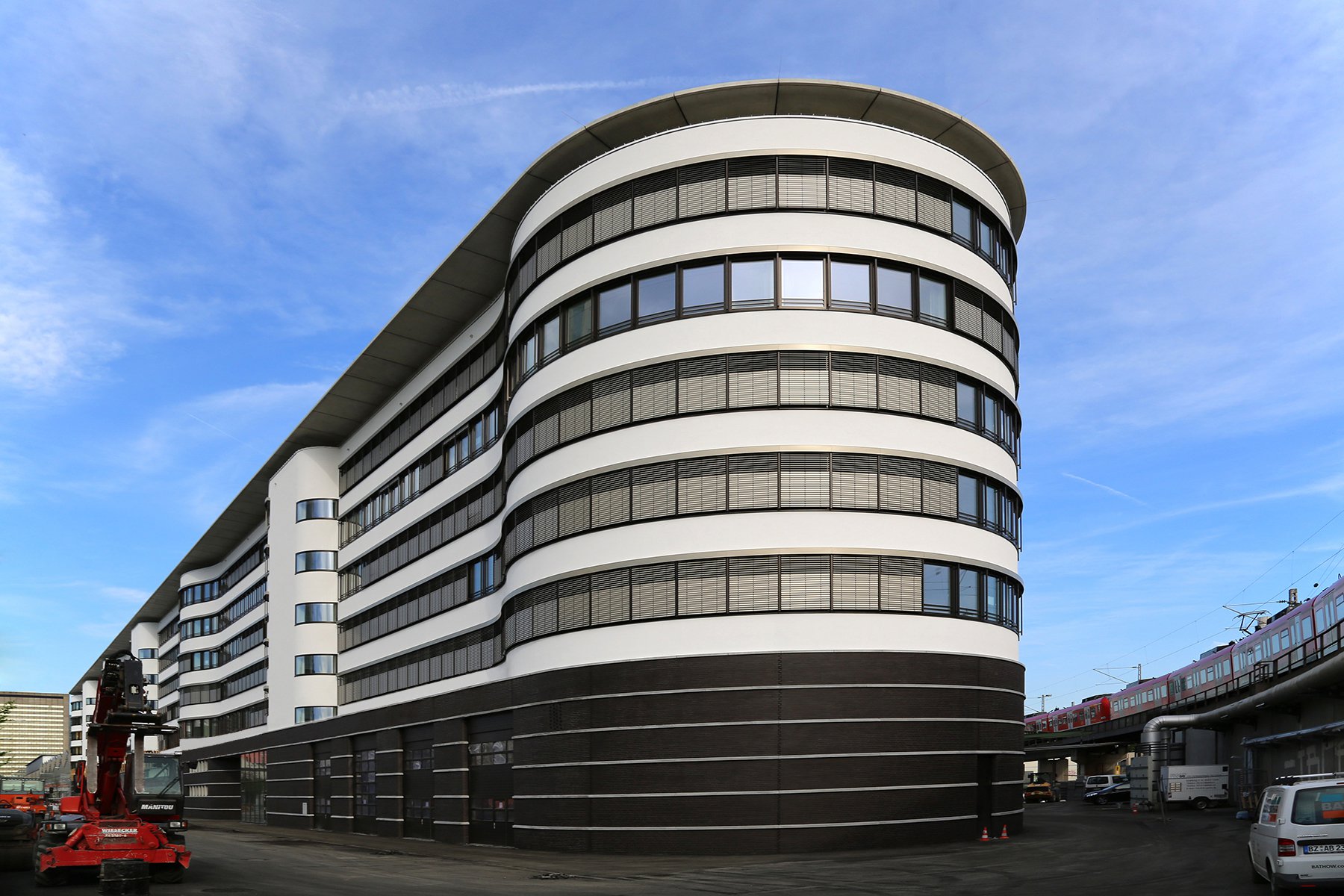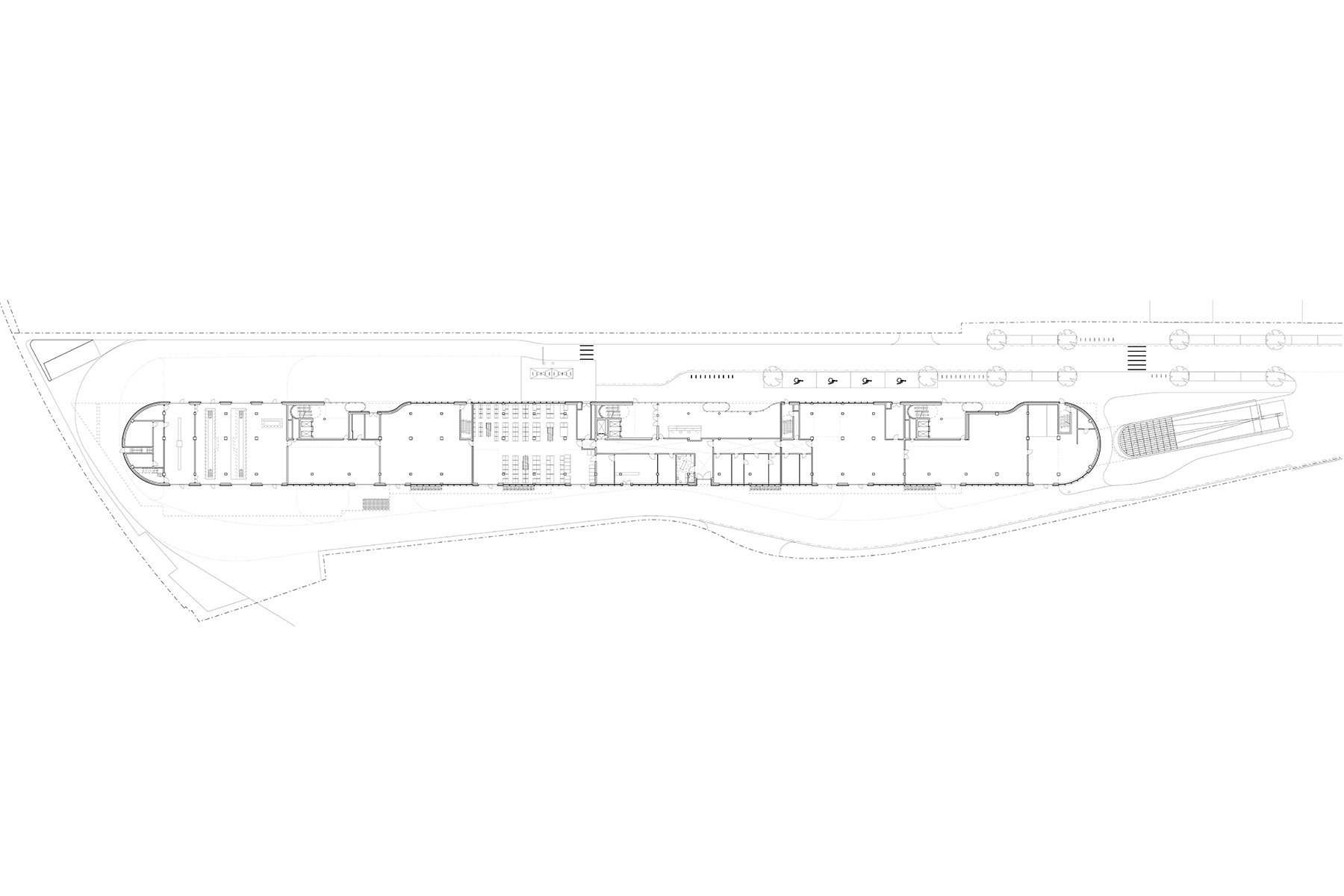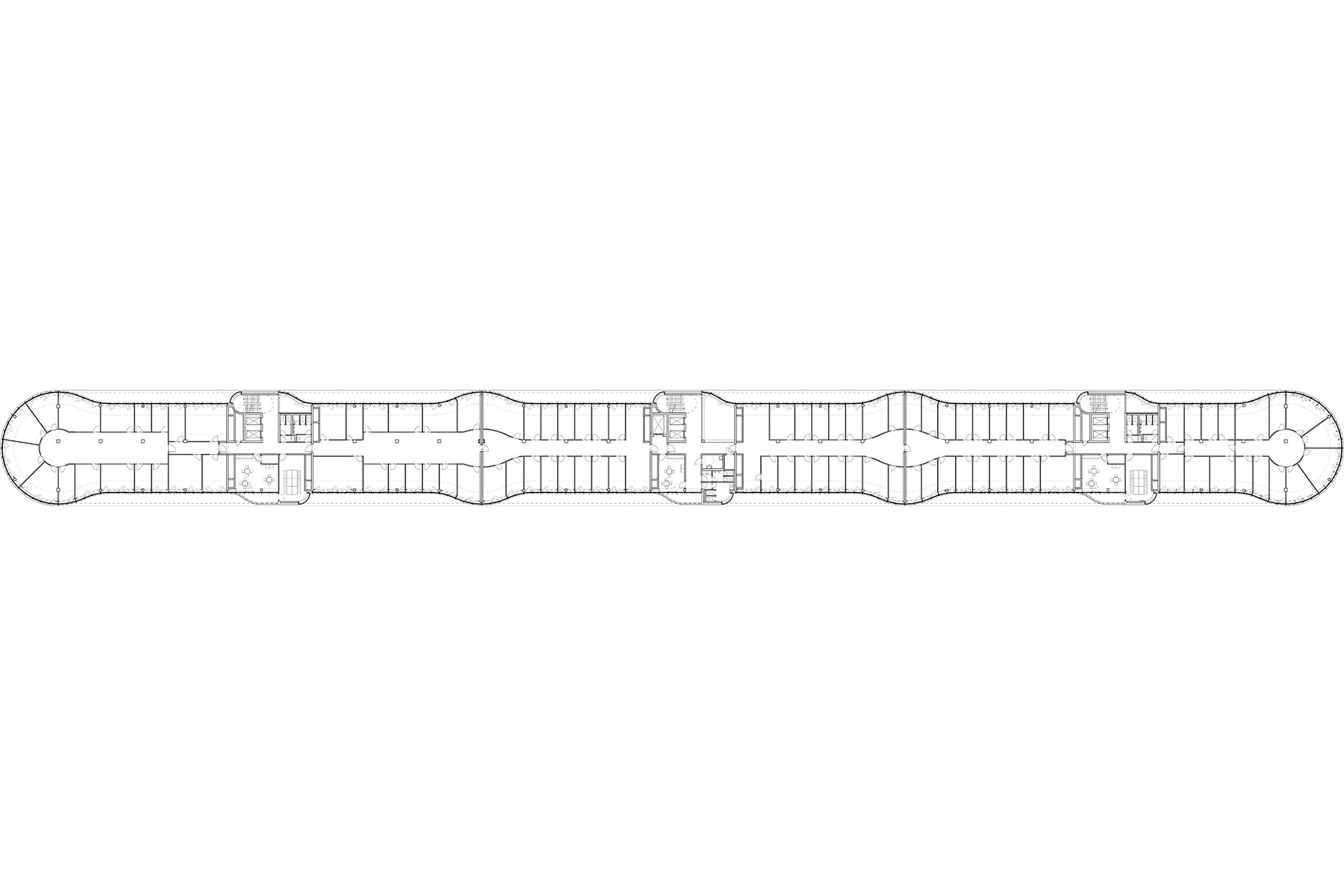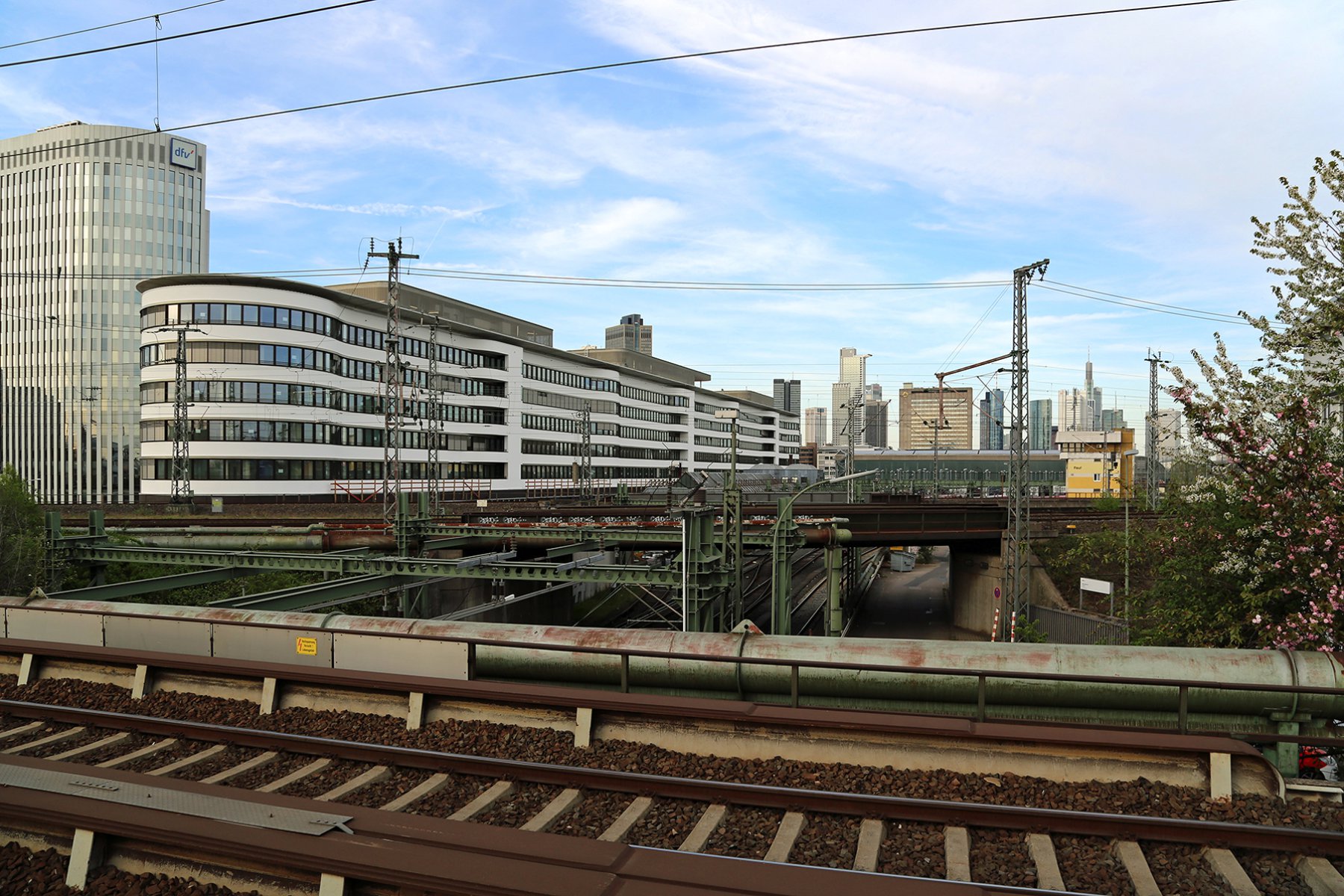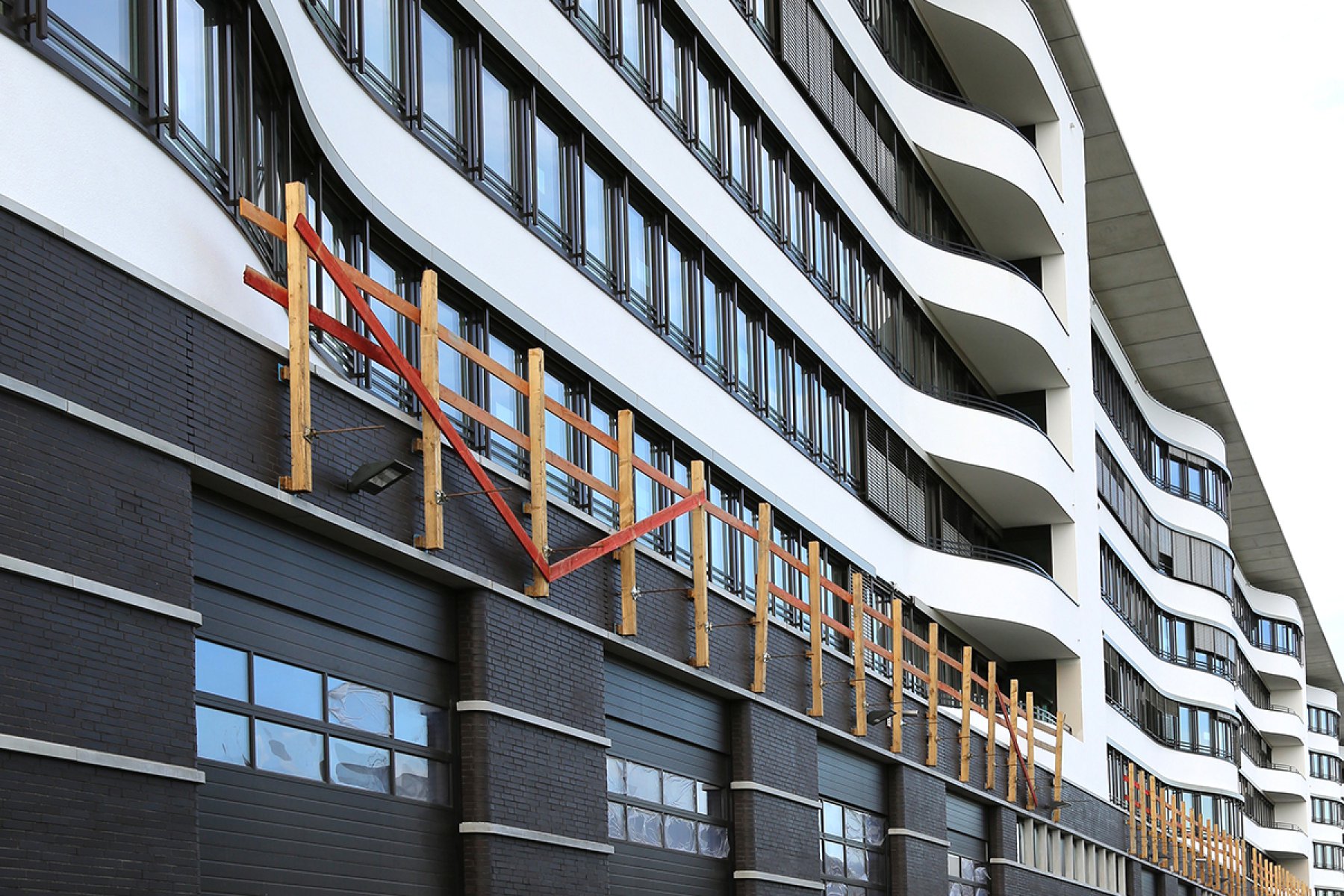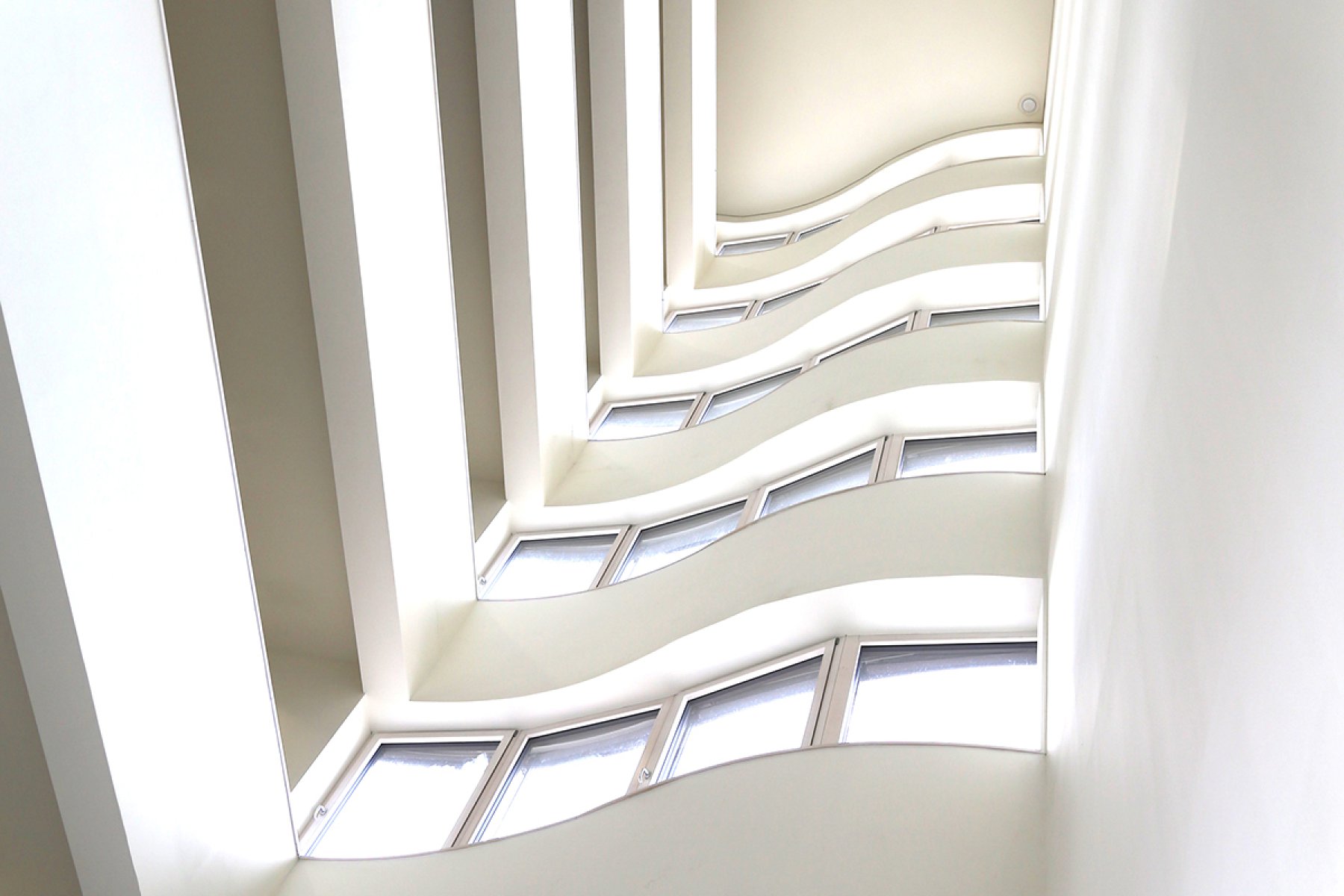 Adam-Riese-Strasse

Read More

1 / 6
Frankfurt on the Main
office building, workshops
central manufacturing and administration building
2011- 2015
City of Frankfurt, in public-private partnership with
Groß & Partner project development company /Lang & Cie Real Estate AG
design and implementation planning: schneider+schumacher,
concept with happarchitecture, gross floor space 30,500 sqm
The 200m long, seven-floor building combines the administrations and workshops of the parks and road construction departments of the city of Frankfurt in one unit, with a total of 500 work spaces. The new building is situated directly by the main station depot area and skillfully uses a leftover part within the urban development scheme. The building, only slightly accentuated by the curving stairways, elegantly melts into its surroundings. A wide sweeping Attica ledge is casting strong shadows, thus underlining the wave-like shape of the facade. The office and workshop building is "passive house"-certified.