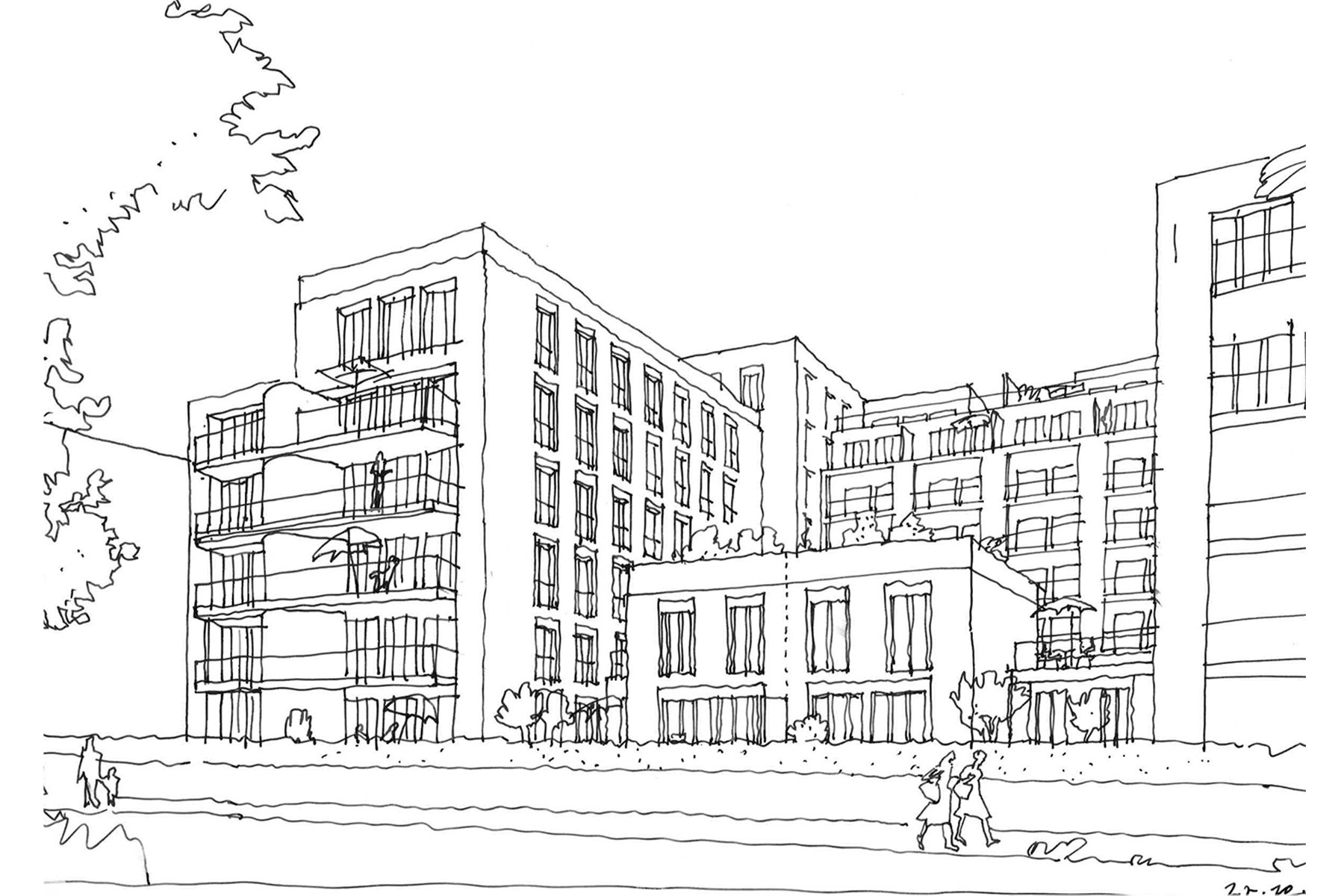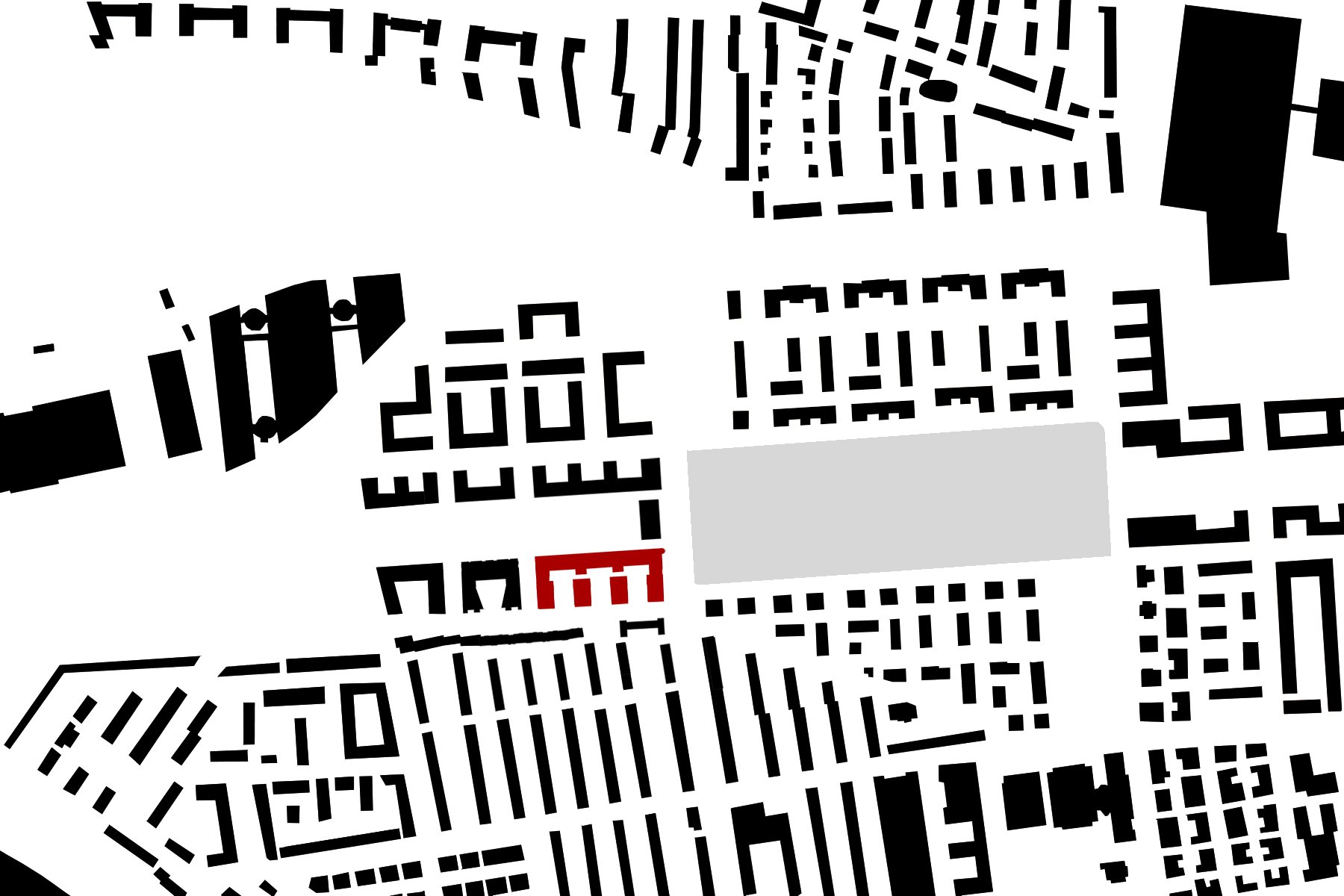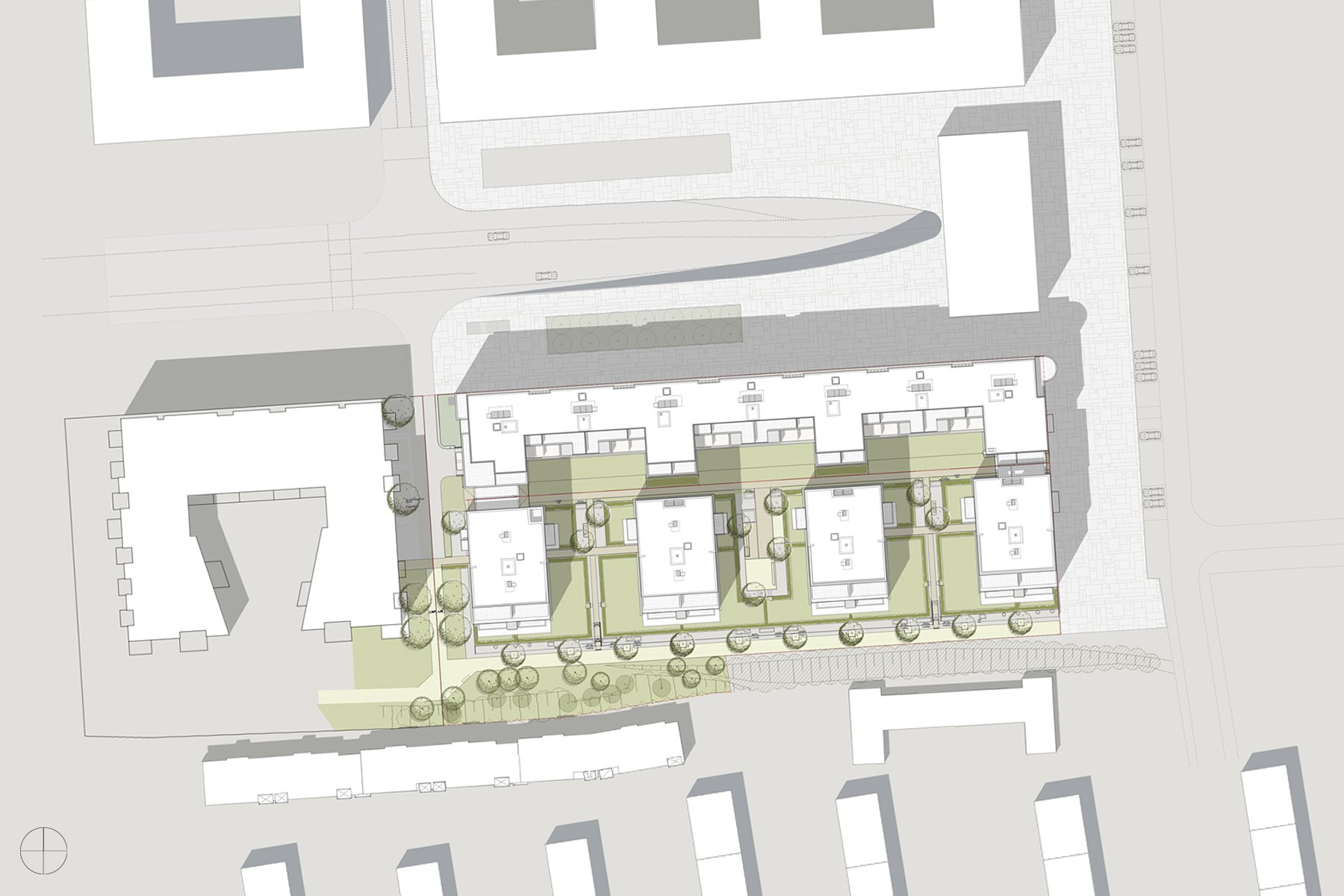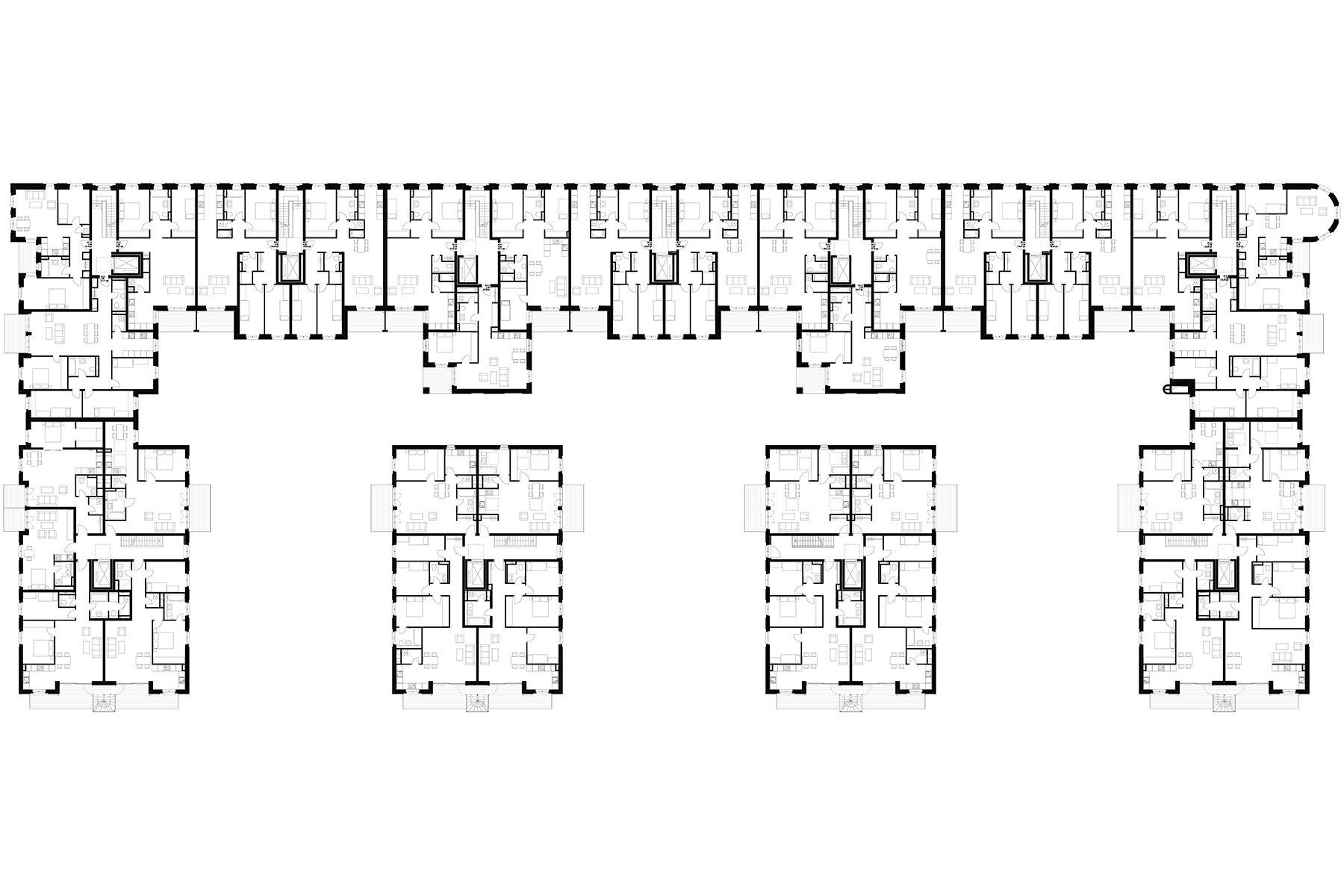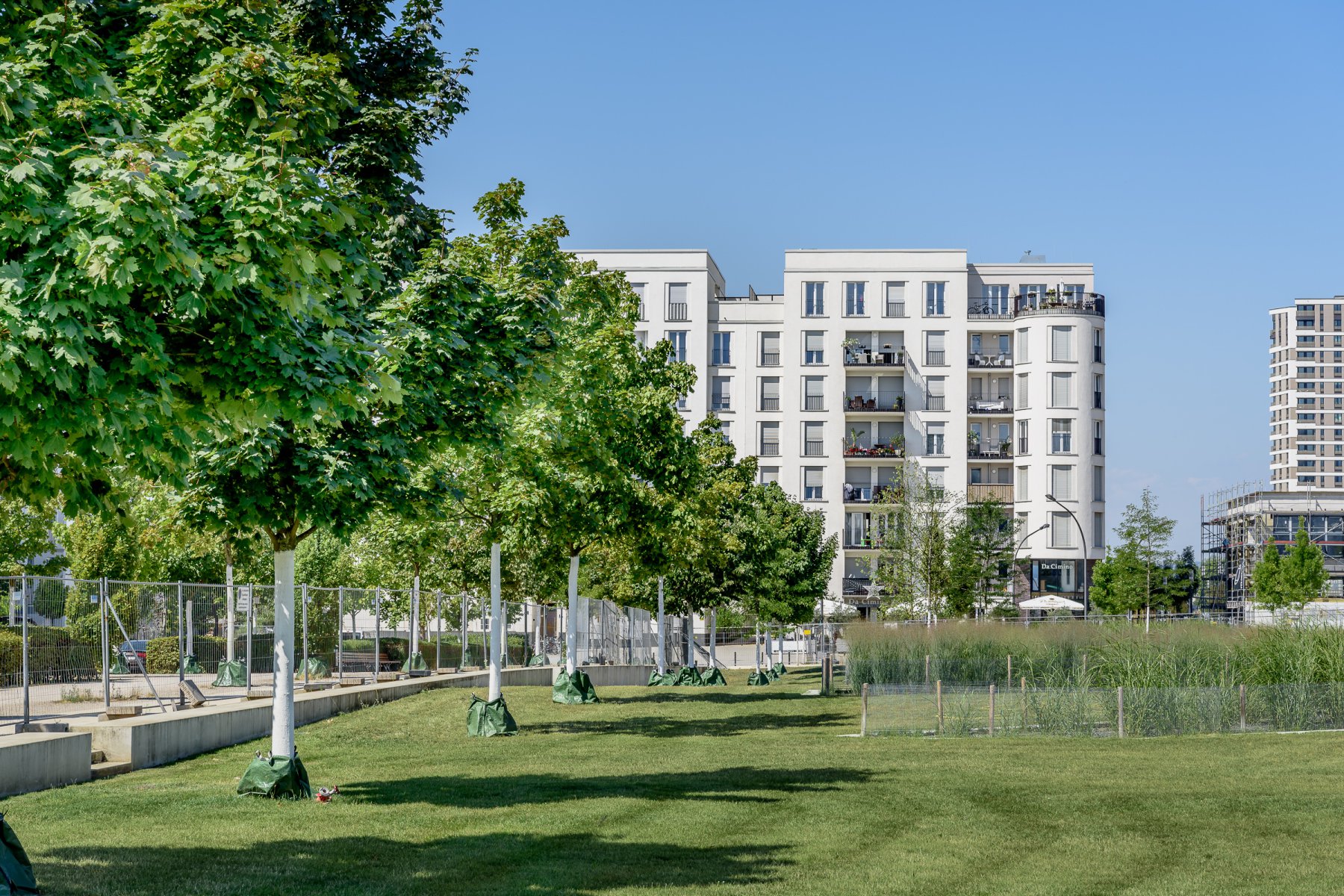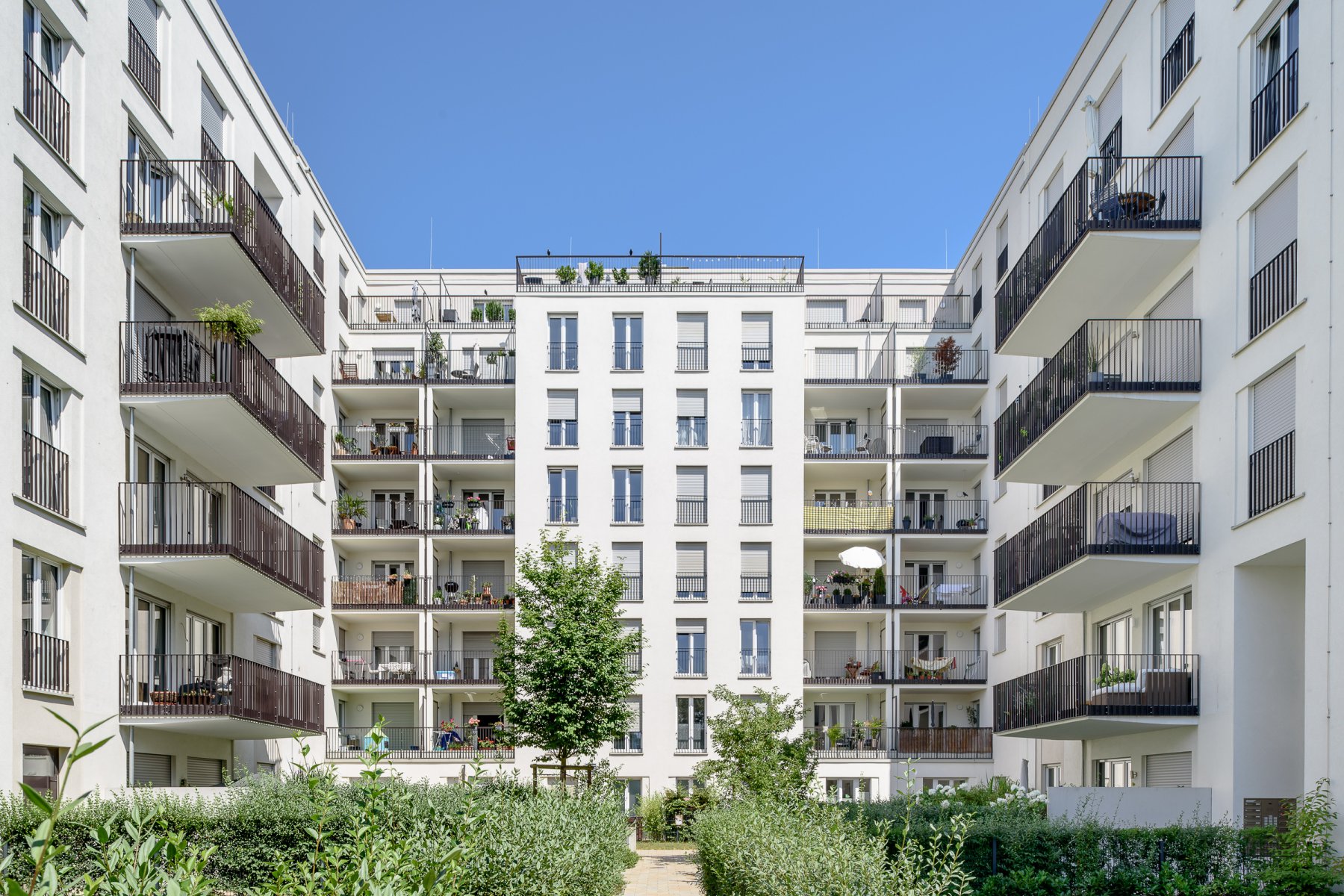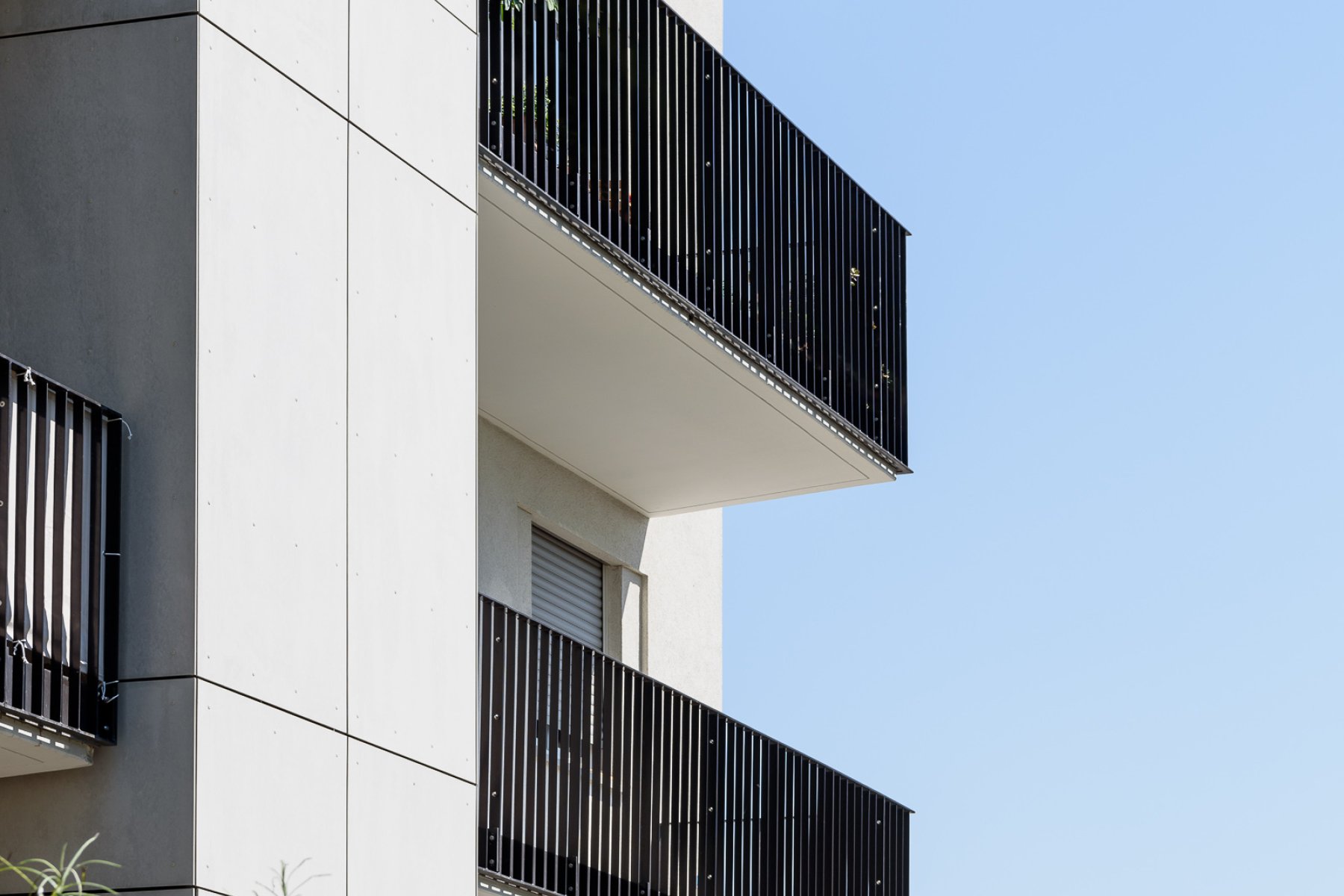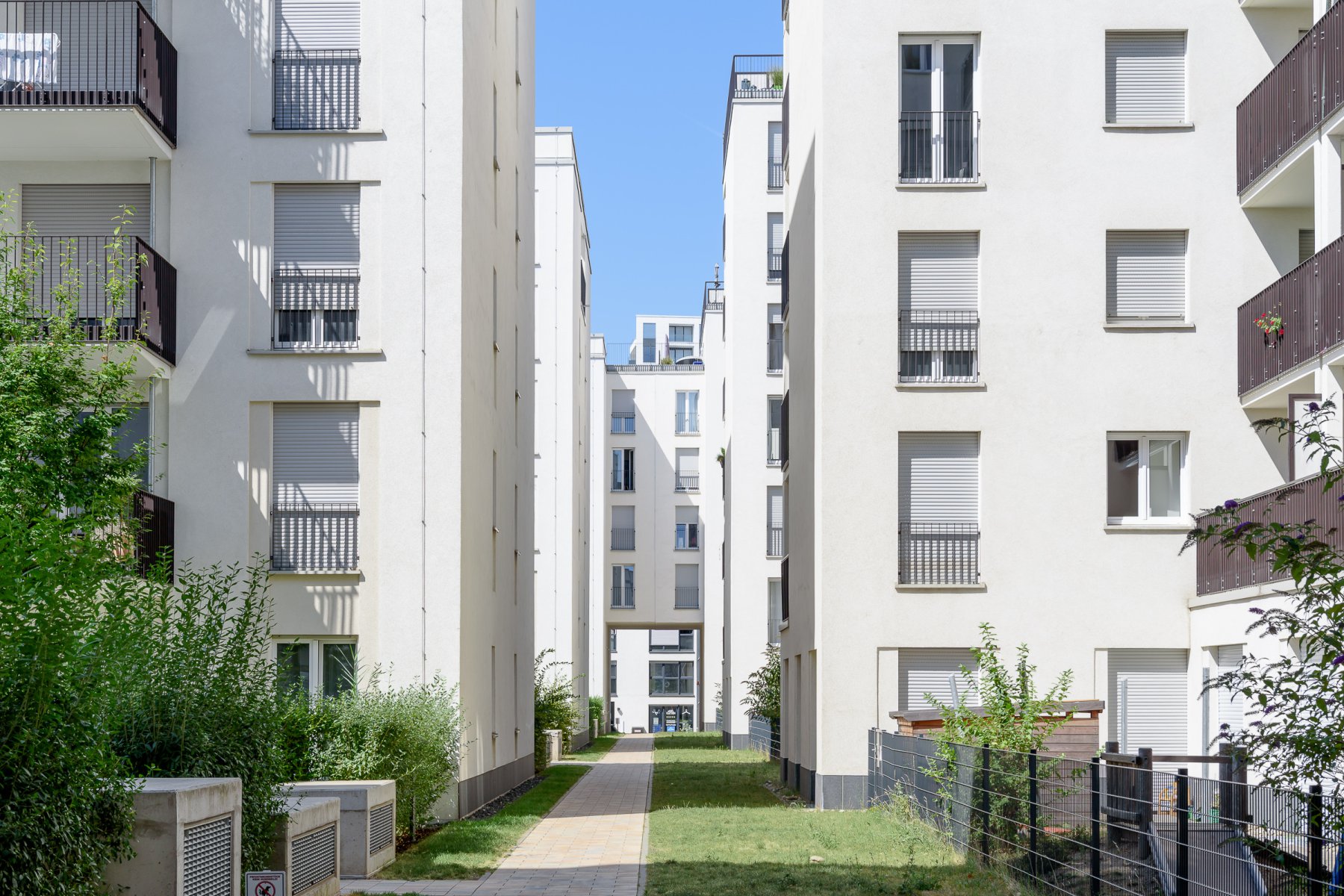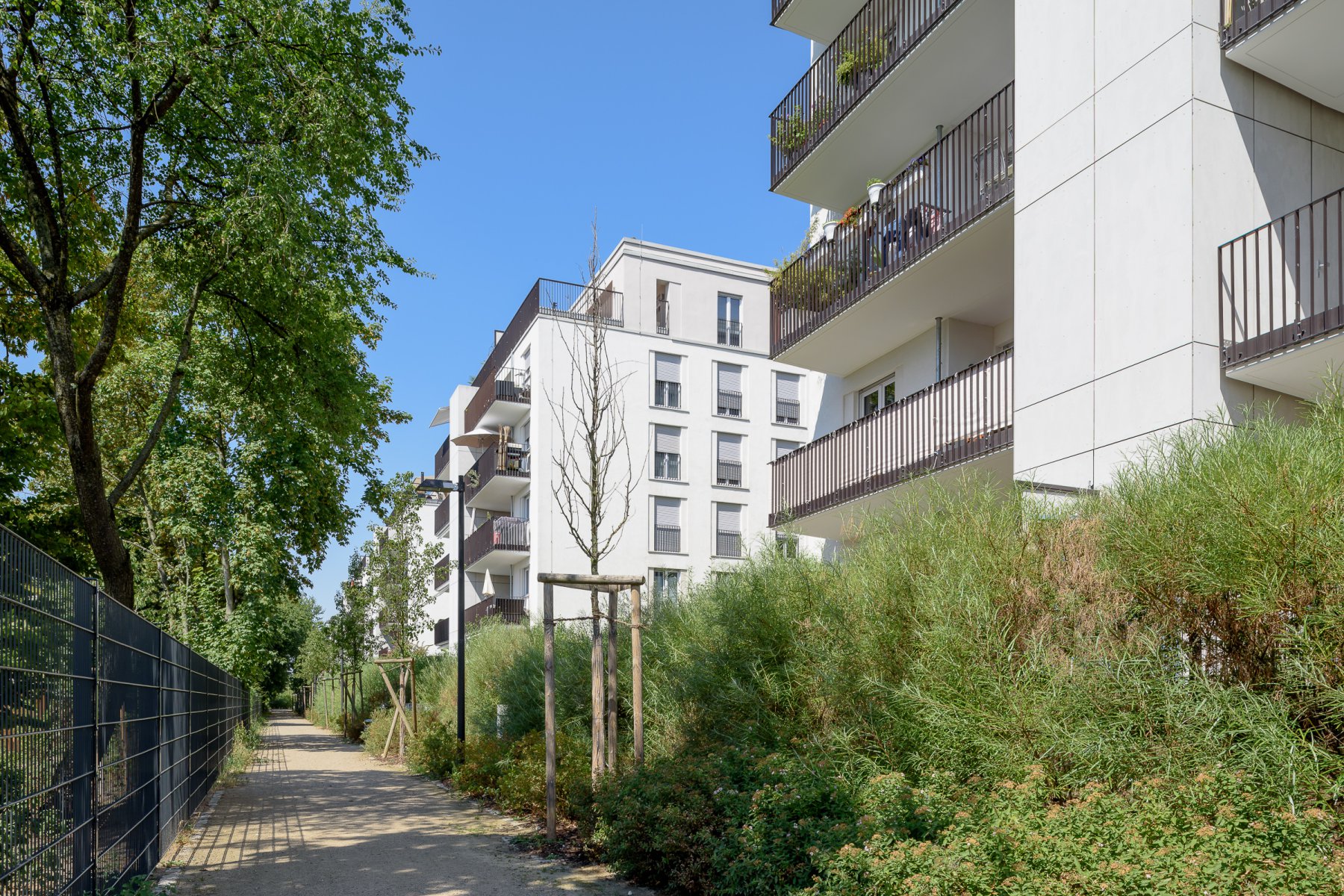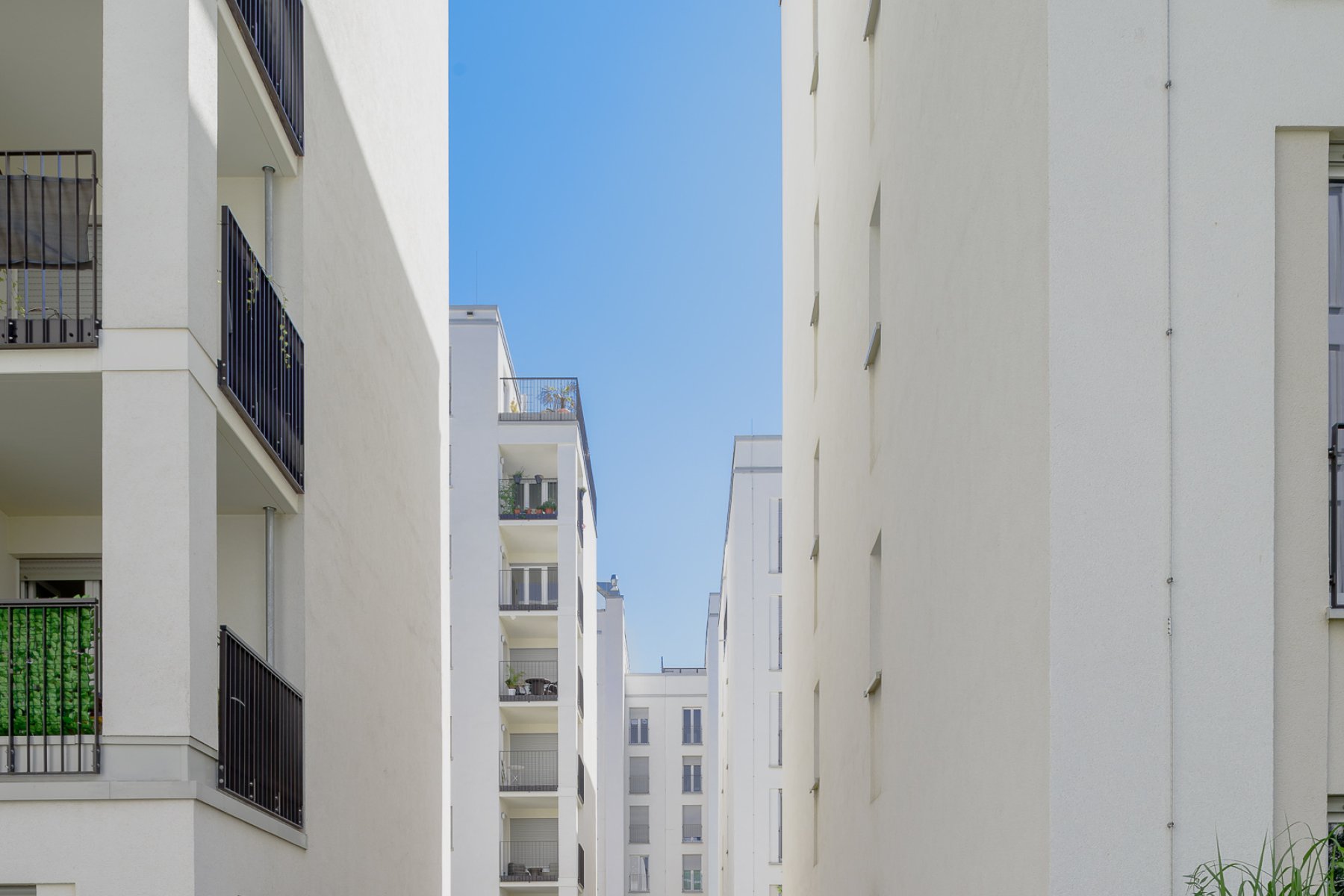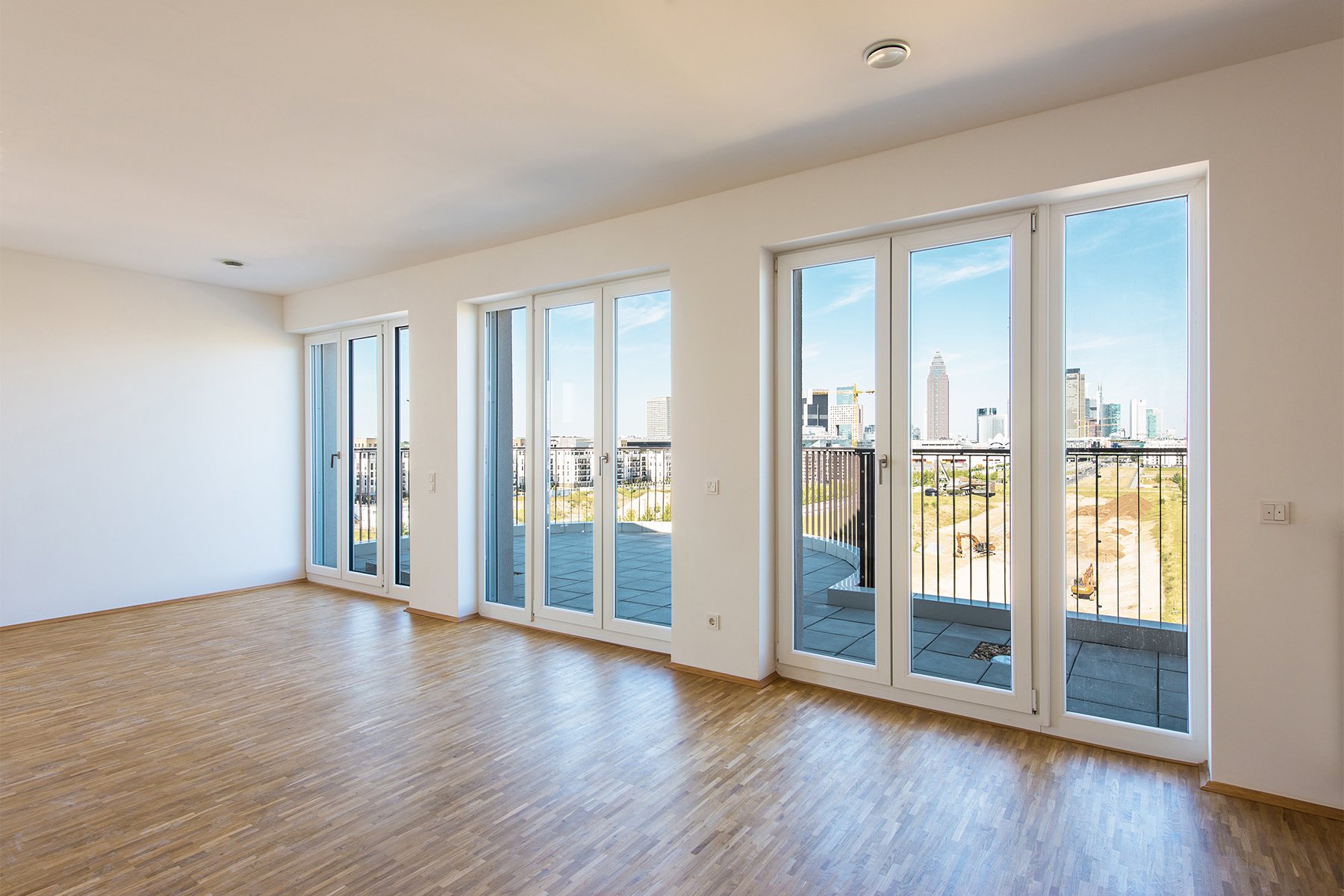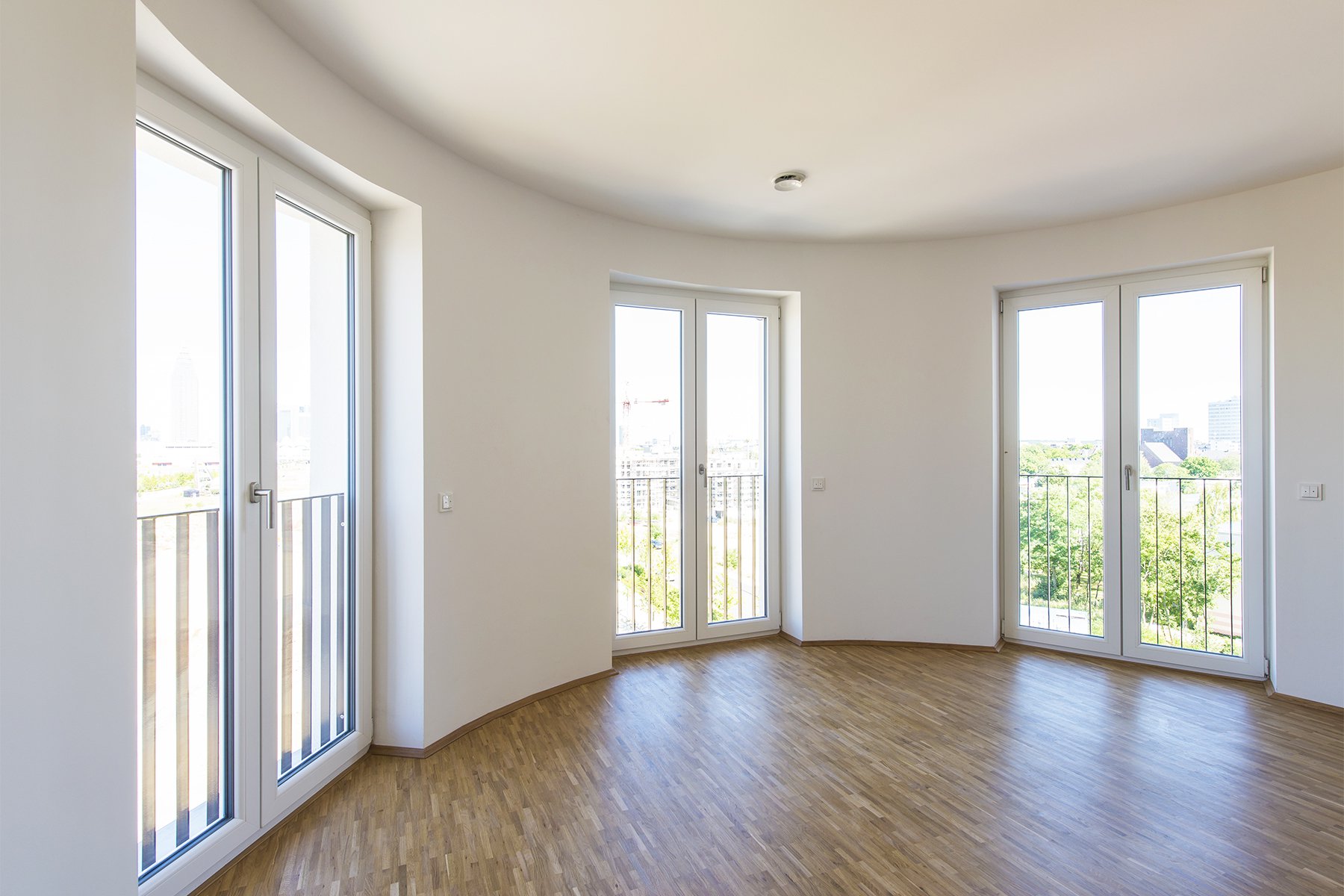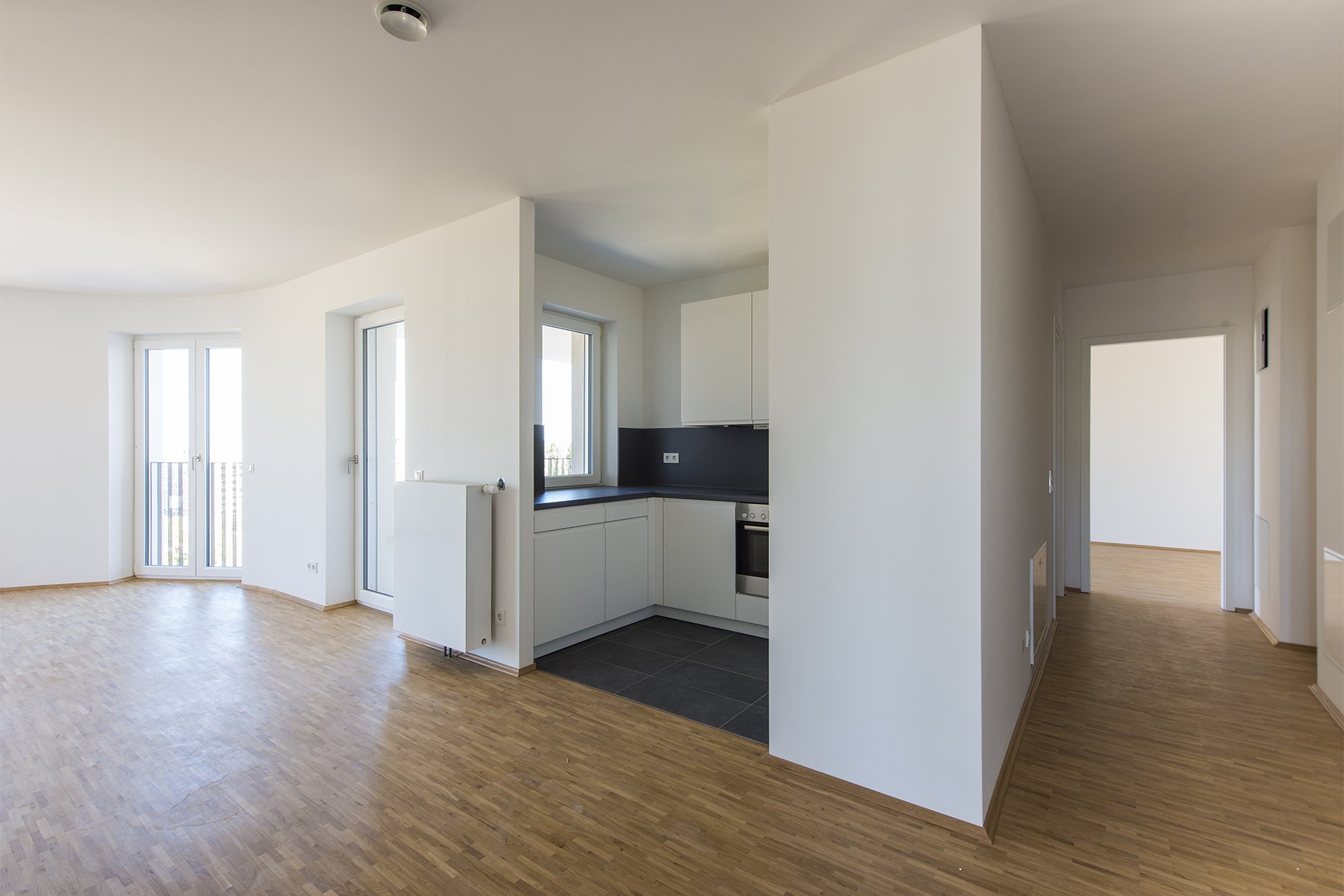 Frankfurt am Main
97 private homes, 122 rental apartments, shops, gastronomy, day nursery
direct commission, 2011 - 2014
HOCHTIEF Solutions AG / formart Rhein-Main
service phases 1-4, completed, gross floor area 27,500 sqm


The 7-storied building complex at the Eropagarten forms the beginning of the Boulevard West. Above the brick base spanning over two floors, a white plaster facade surrounds the ca 130m long, pectinate structure like an elegant belt along the Europa-Allee. On Tel-Aviv square, the plaster belt ends in a rounded shape reminding of the Ernst May building tradition. Through vertical recesses in the staircase areas as well as the recessed upper story, the facade is rhythmically structured into seven units. Slim, floor-length windows with lateral plaster frames give a fine texture o the punctuated facade. Shops and a day nursery are situated on ground floor level and the house entrances are vividly marked by incisions in the brick facades. A restaurant opens up to Tel-Aviv square with an outside terrace. Towards the Hellerhof settlement, four single residential houses with private apartments are set outside.
project team: Jens Jakob Happ, Daniel Brückmann, Matthias Scholz, Azadeh Ahmadi, Lyubomira Mincheva