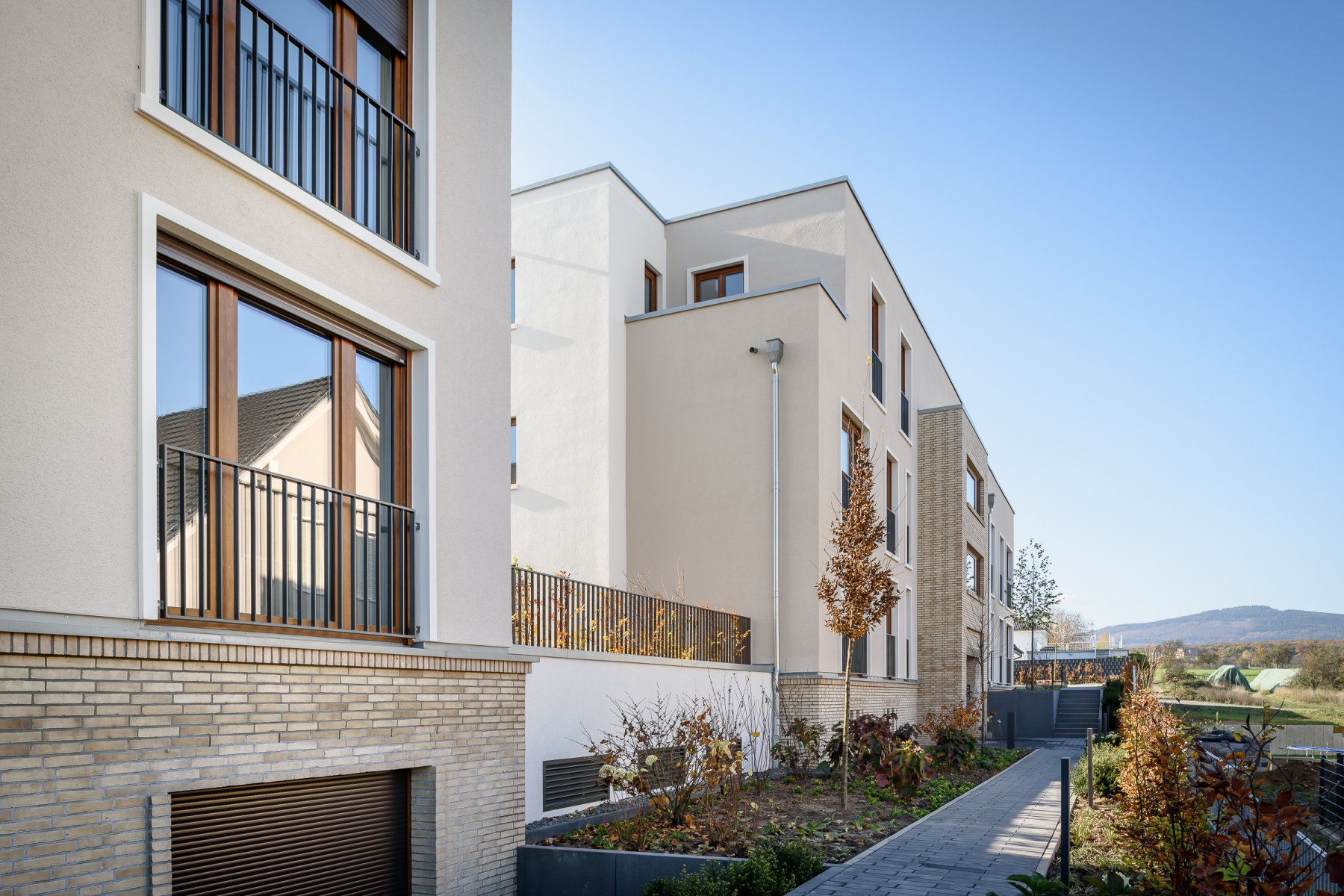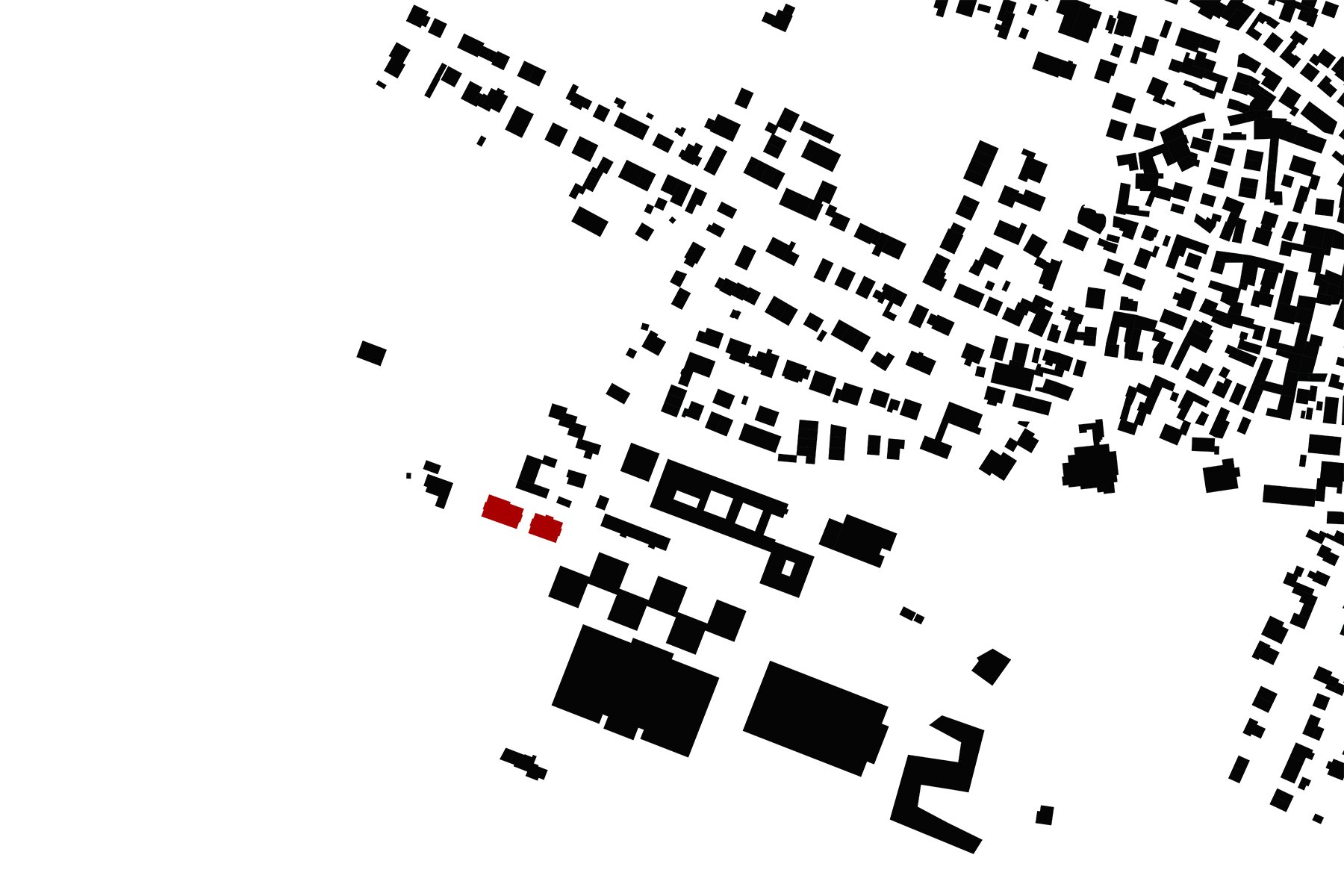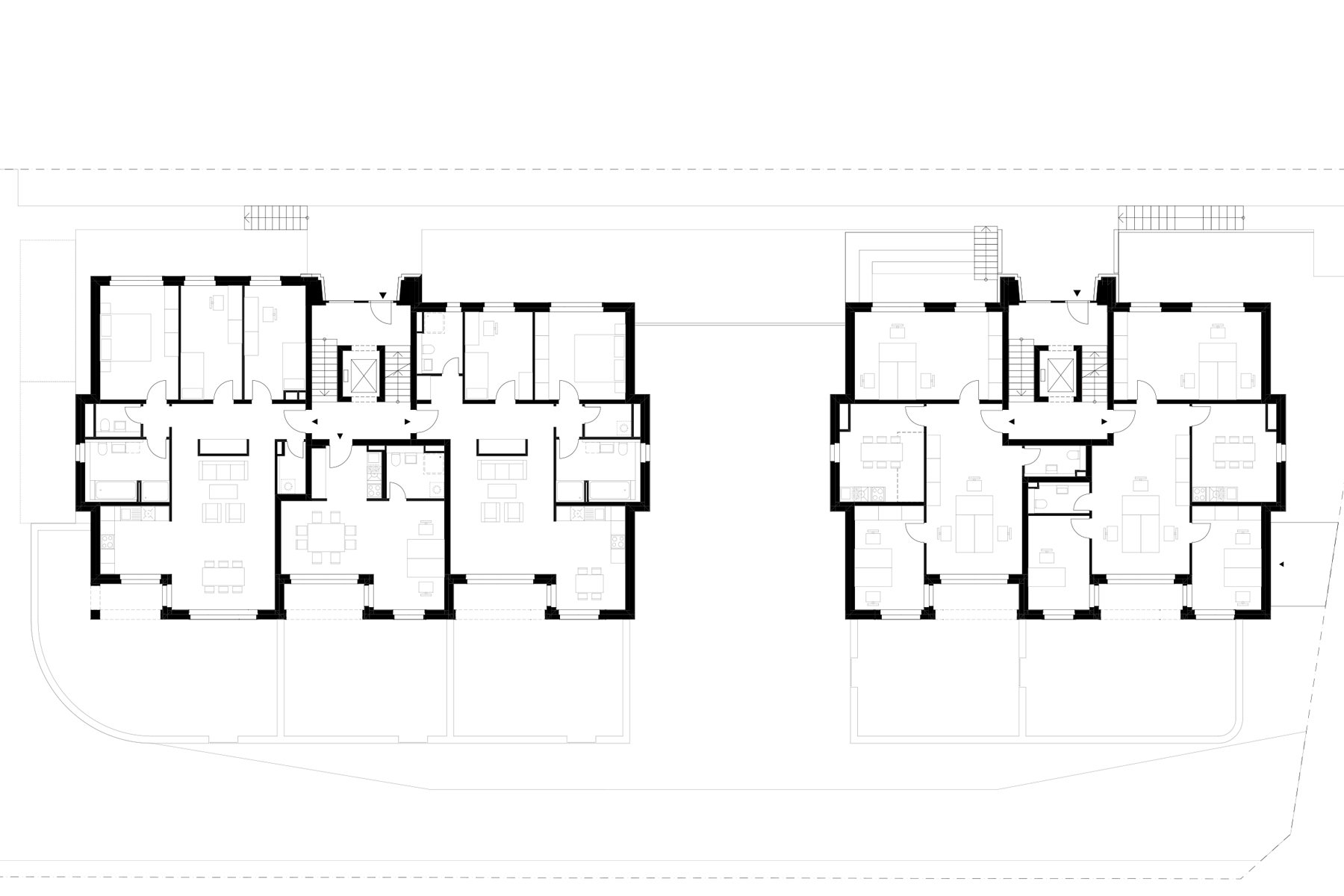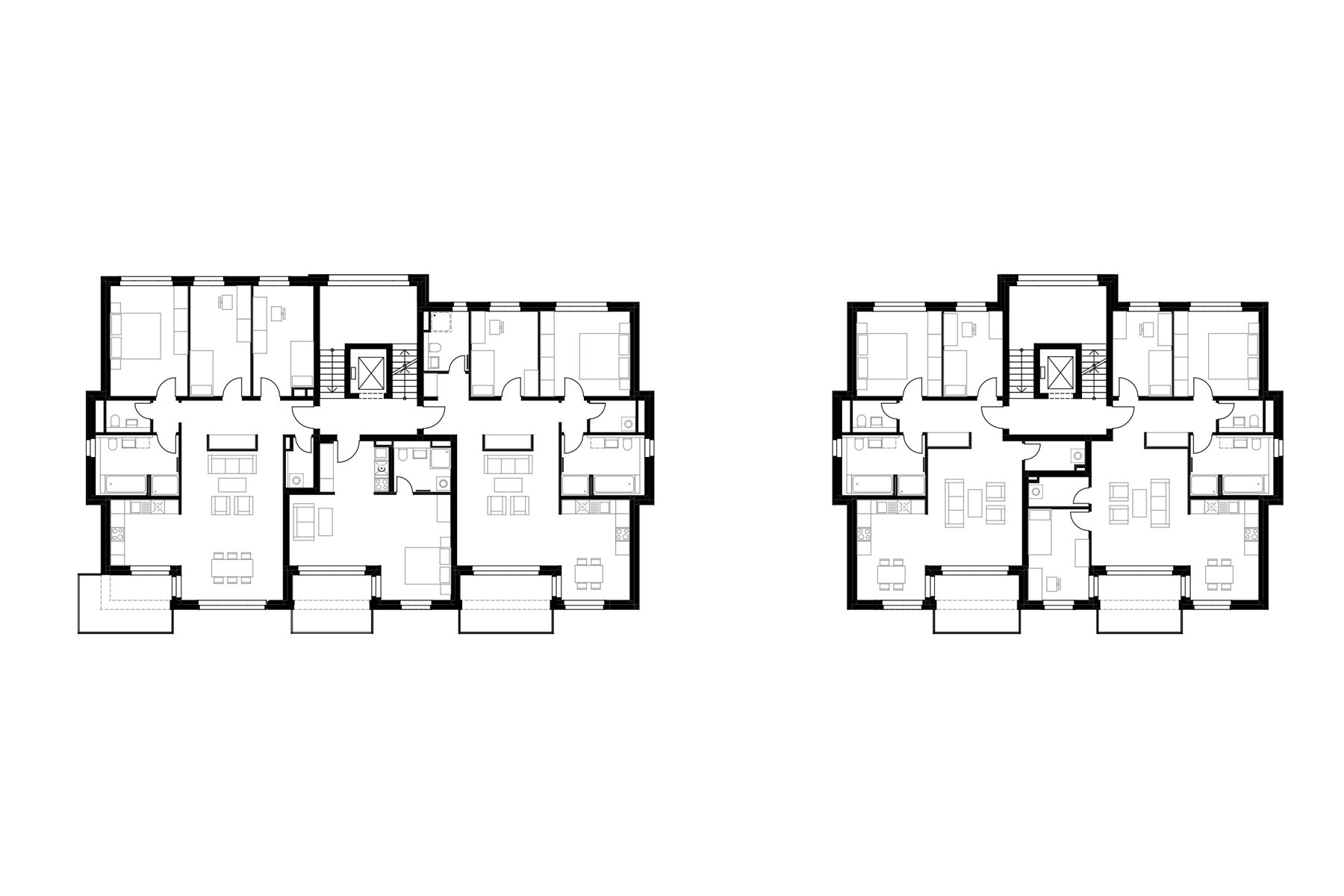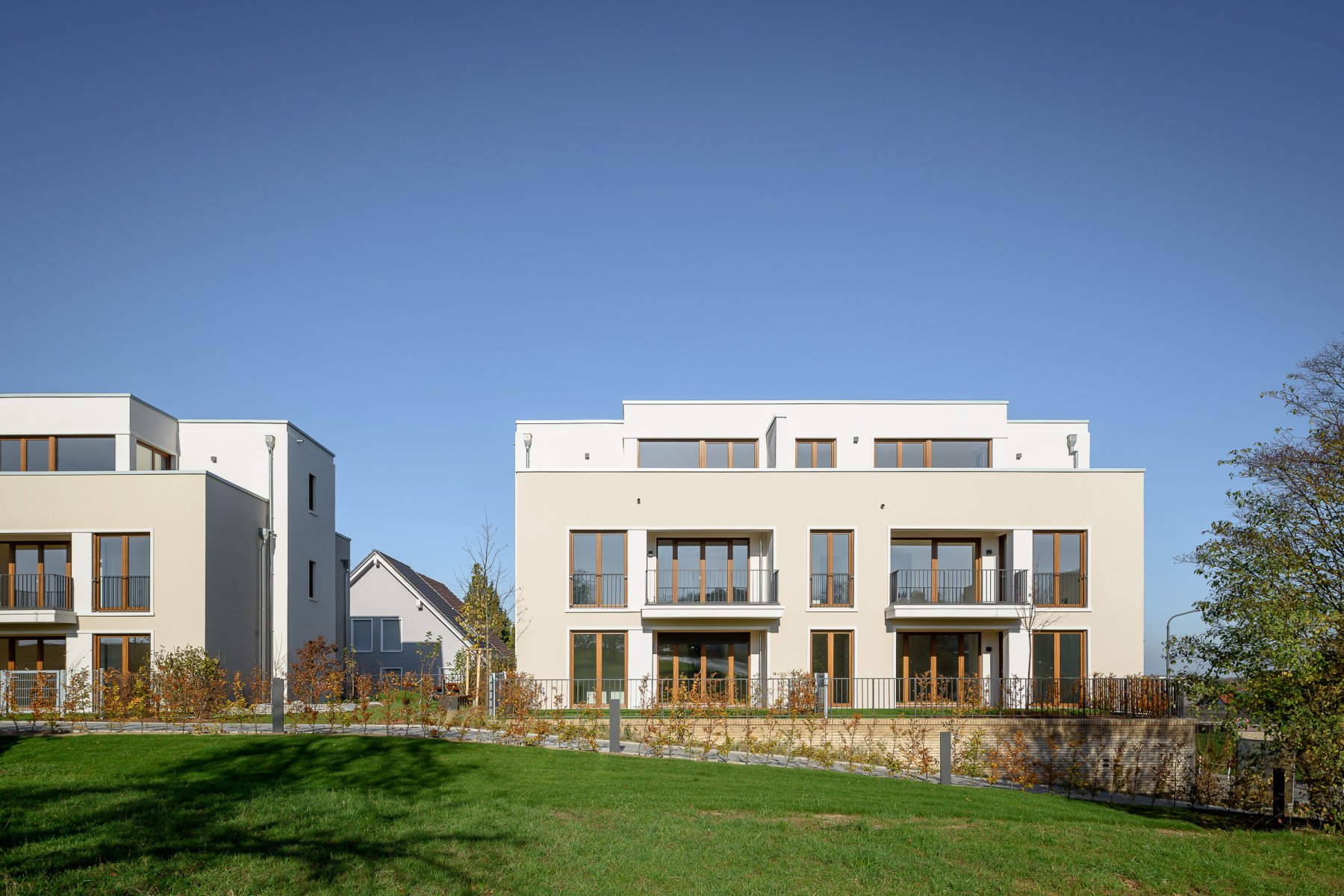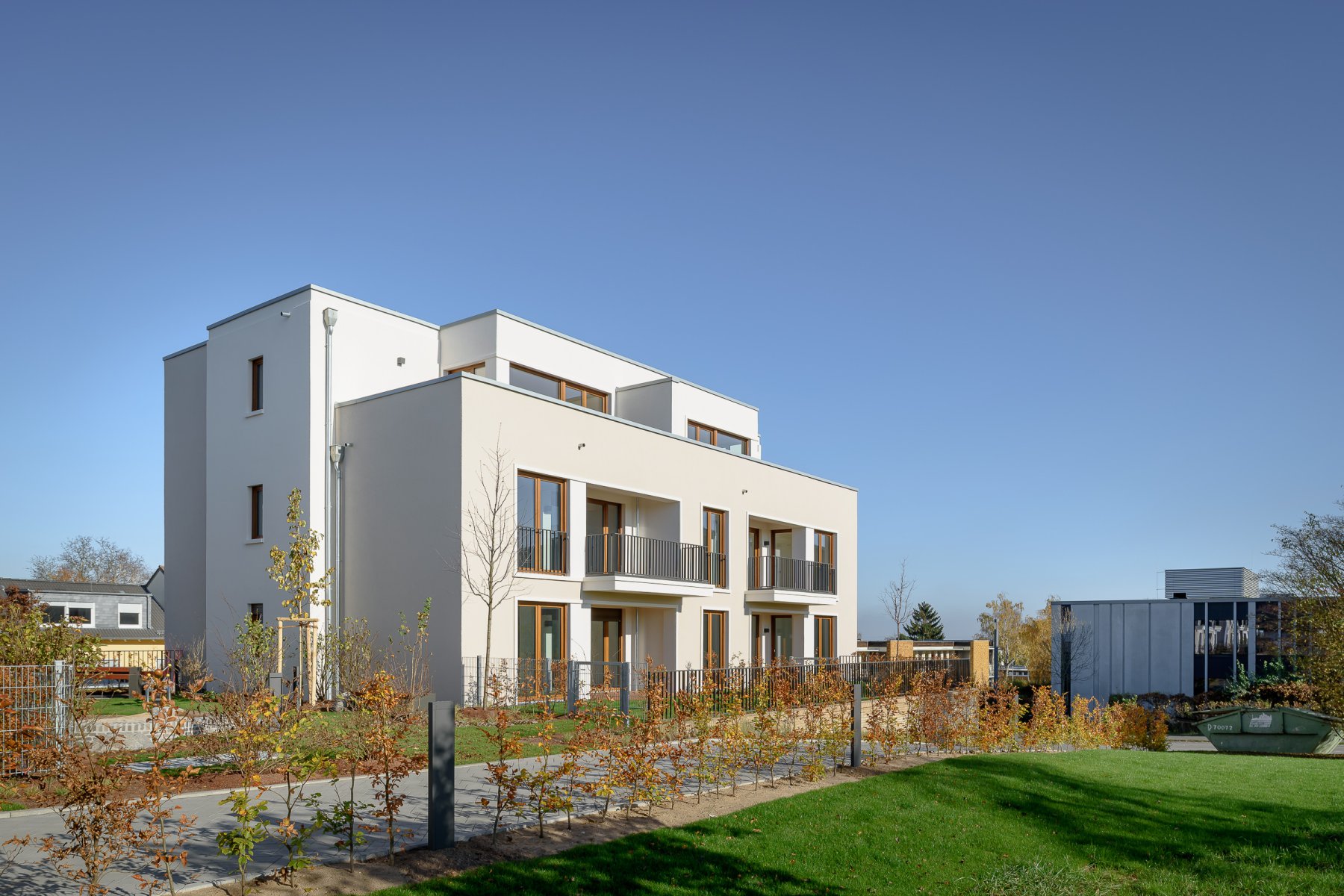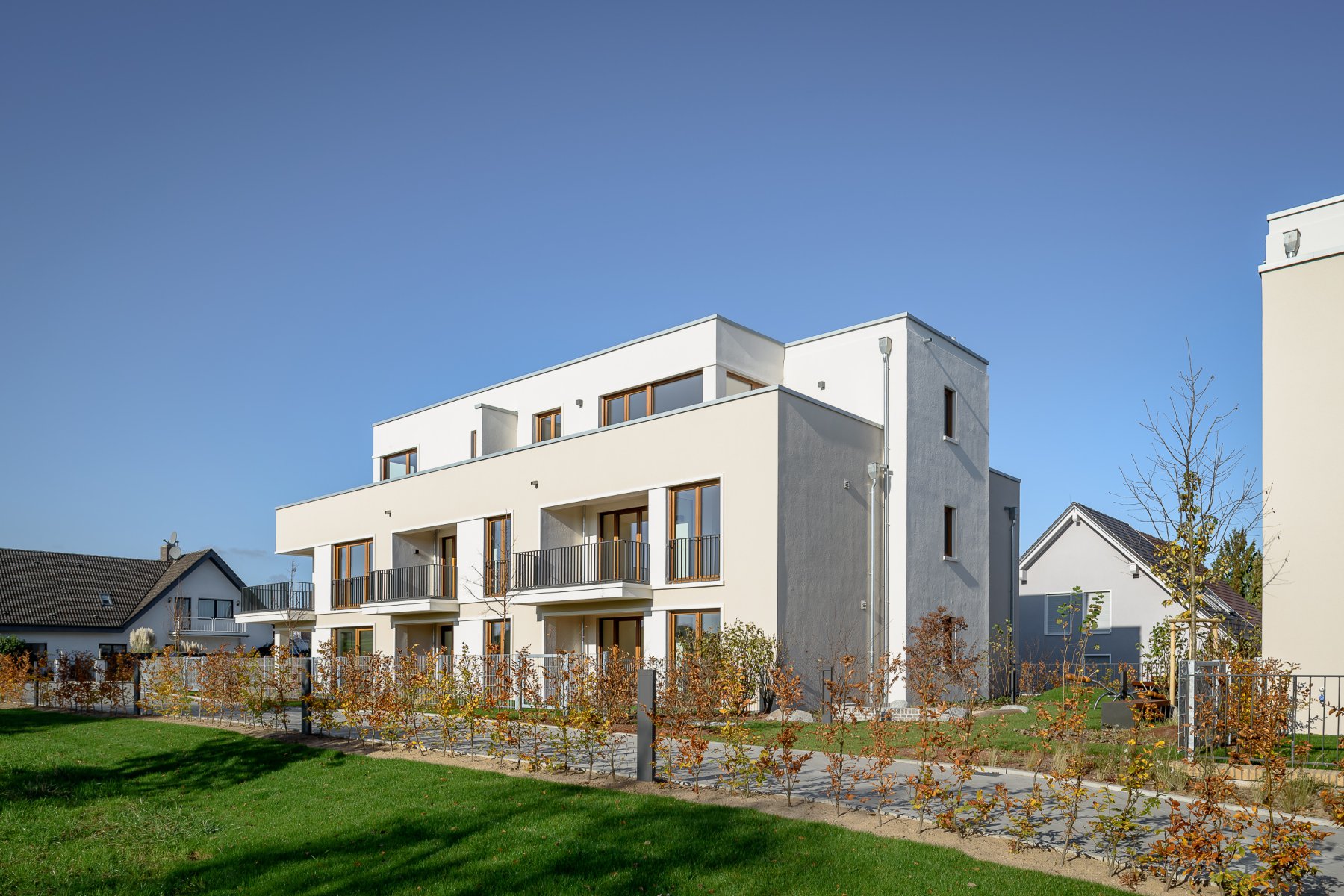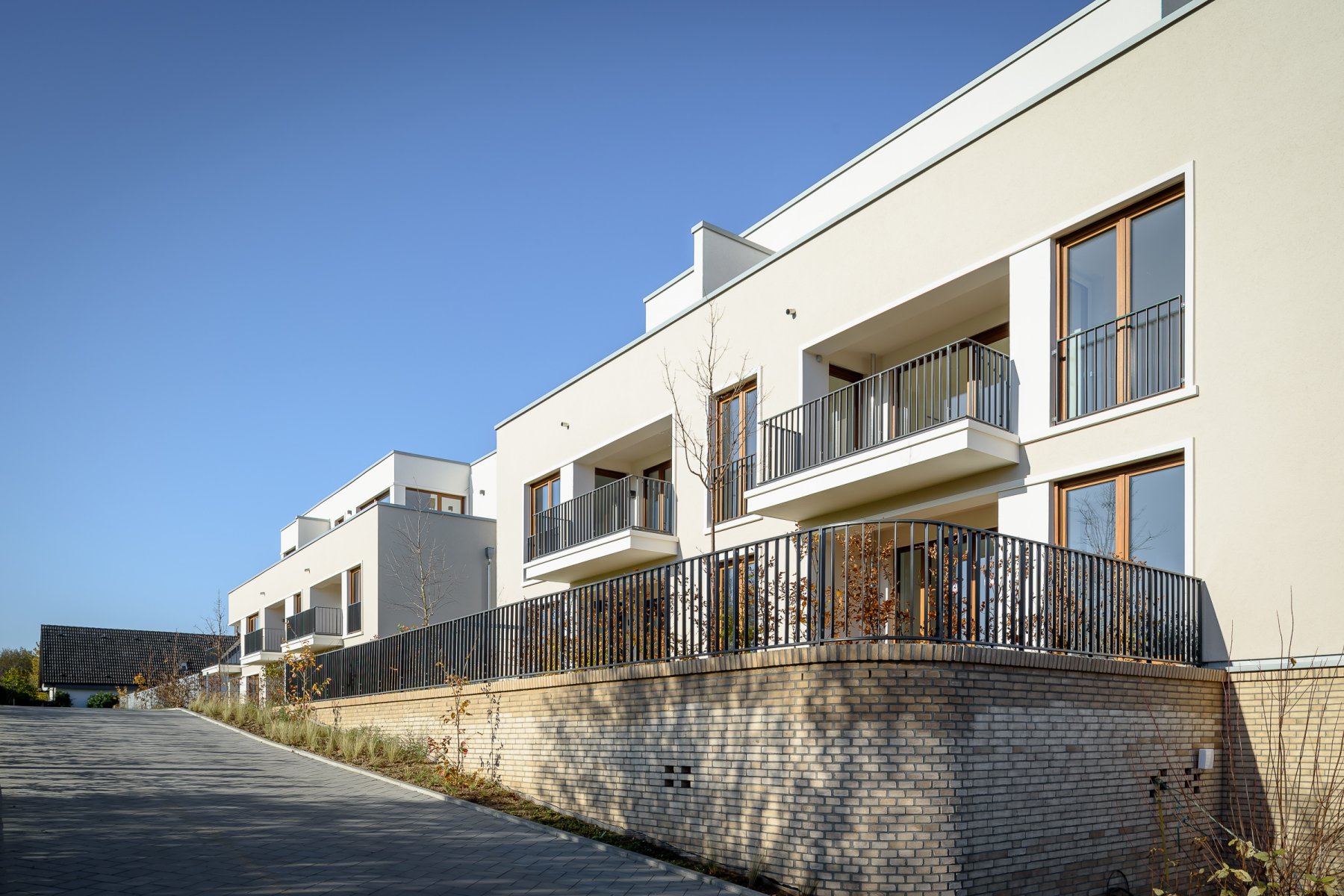 Oberursel, Stierstadt
two multi family homes with 11 units each, 5 commercial units
direct commission, 2017-2020
Krieger & Schramm GmbH
service phases 1-5, gross floor area 2,900 m²


The Kiesweg 22 plot is situated in Stierstadt, a borough of Oberursel. Bordering the open field, the location promises a life close to nature in the Taunus foothills with the city of Frankfurt nearby. The area is largely marked by two-storied residential houses, with a school situated directly across from the plot.With their staggered heights and structured facades, the two houses feature design elements related to villa architecture, translating it into a contemporary, multi-family home typology. A full brick base area, generous layouts with spacious bathrooms, as well as carefully executed design details at the entrances and white framed windows underline the expressive architectural character. The slope-embedded level connects an underground garage with the two free standing buildings and, apart from the generous number of parking units available, allows for commercial purposes.

project team: Jens Jakob Happ, Tobias Schafroth, Matthias Scholz