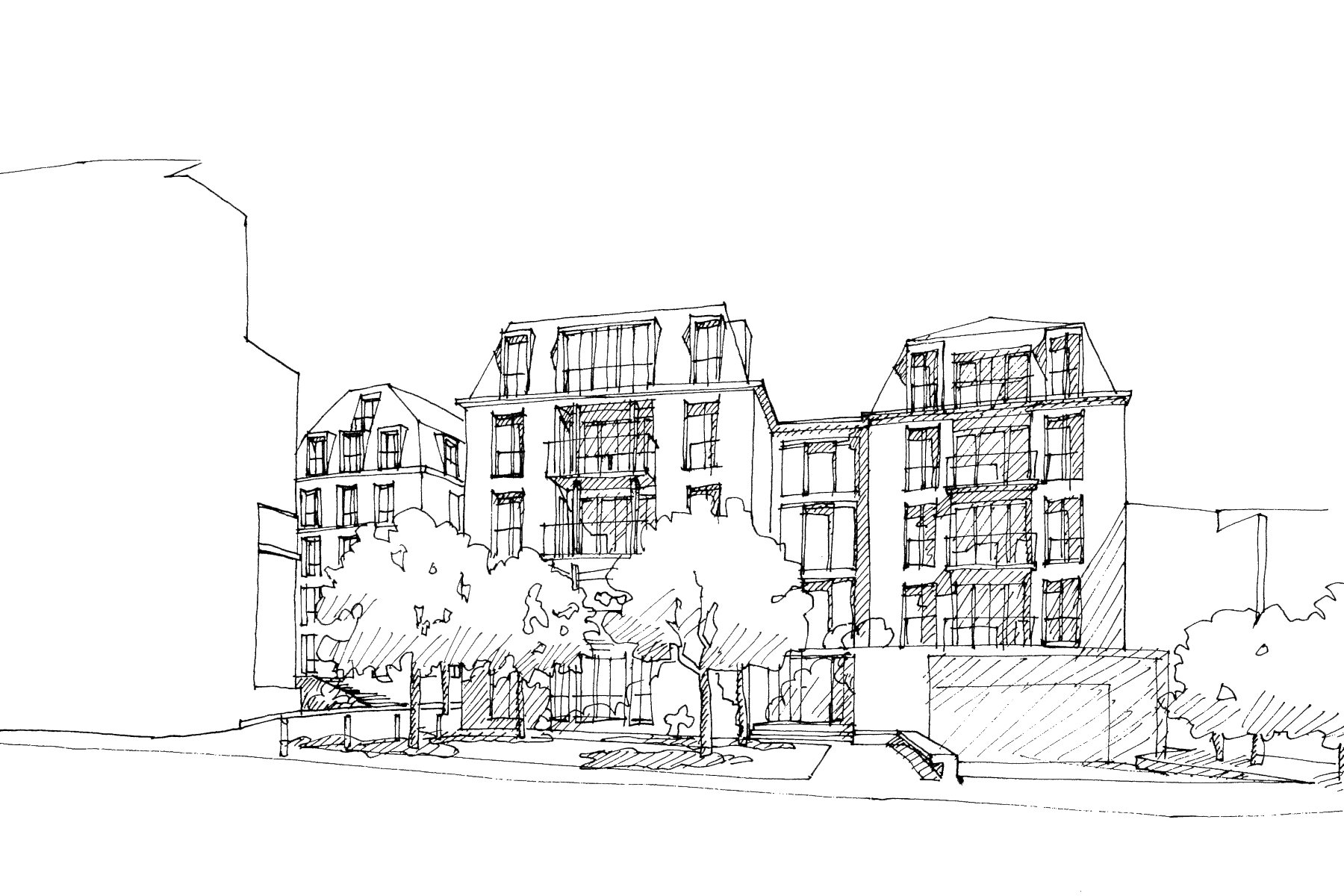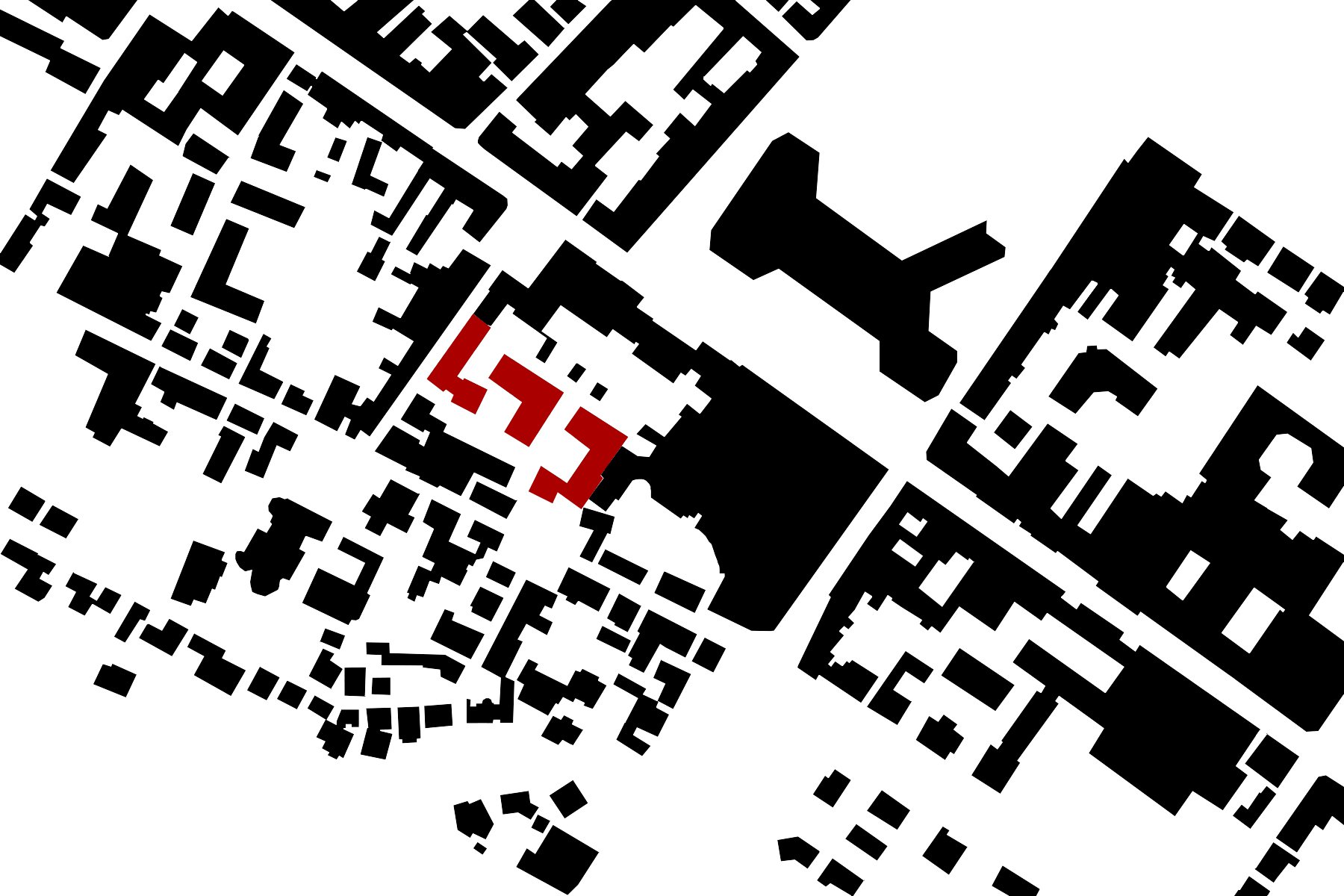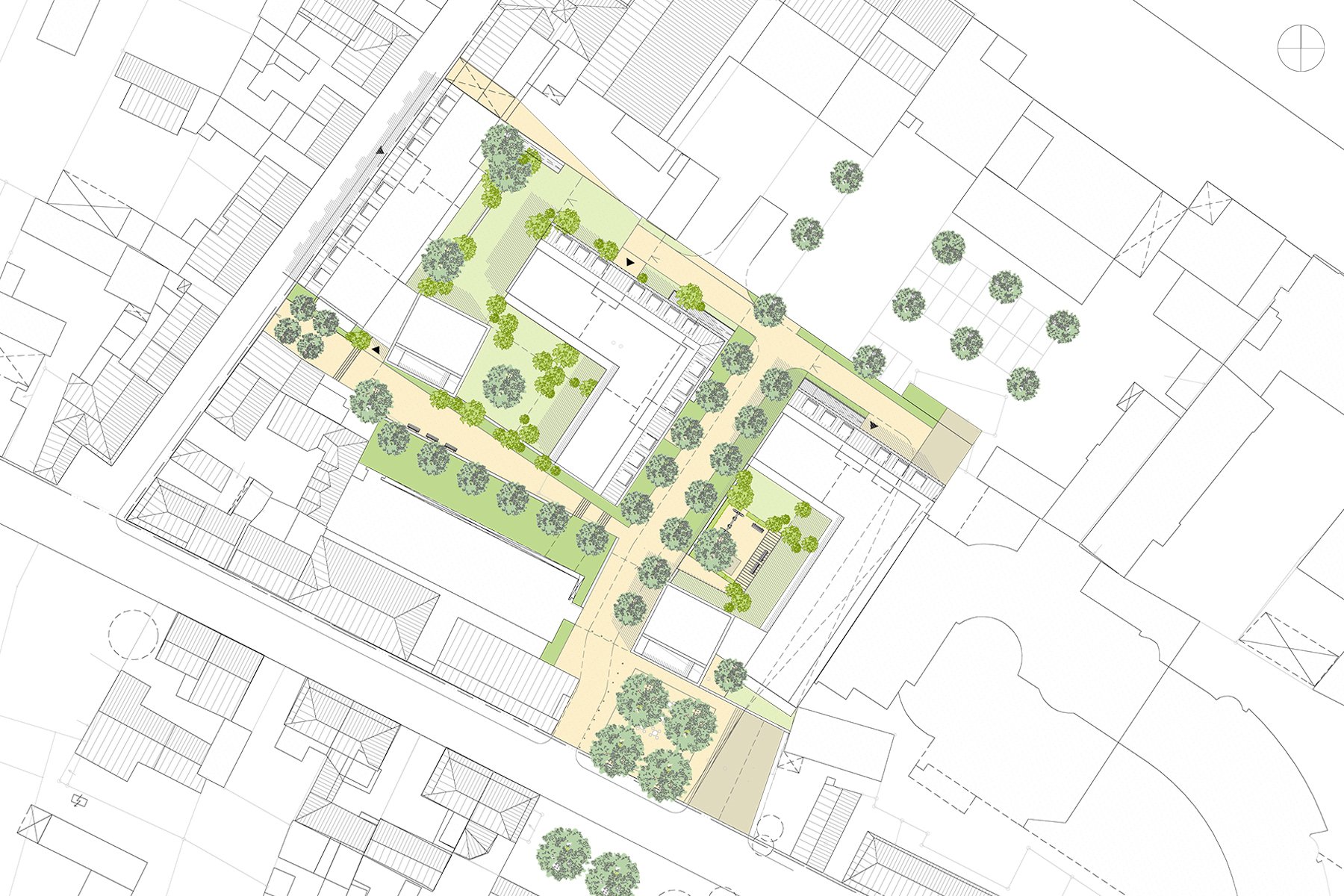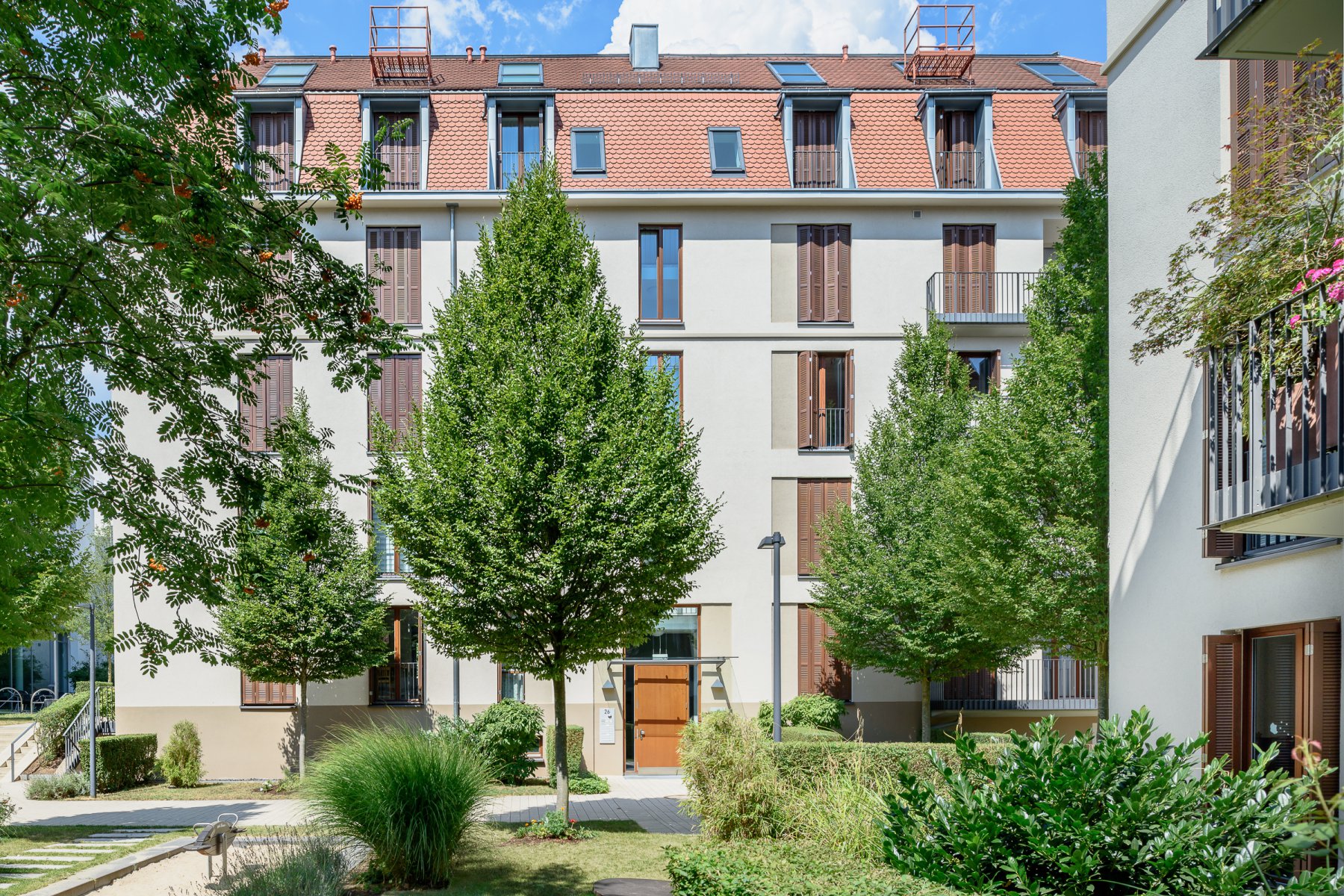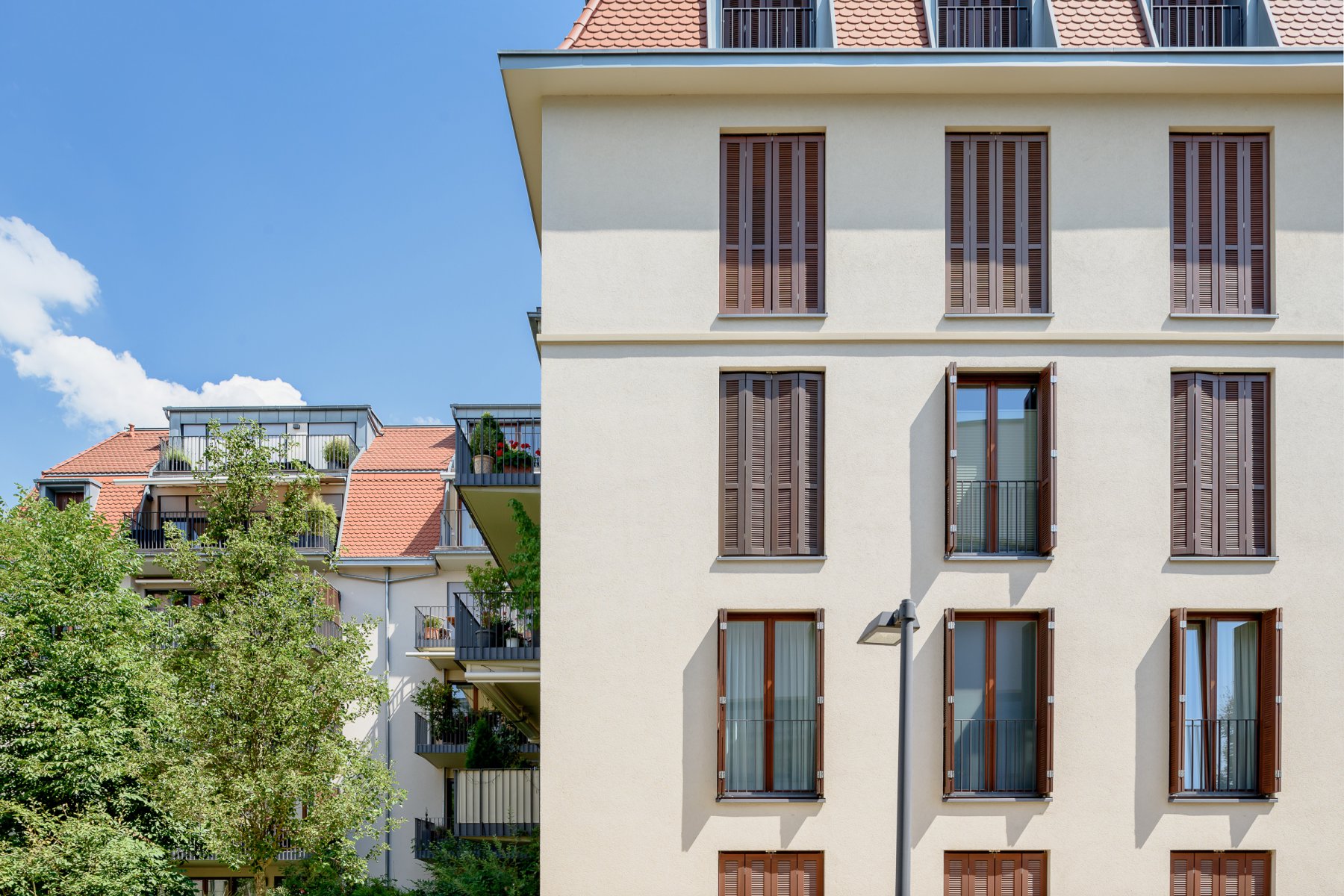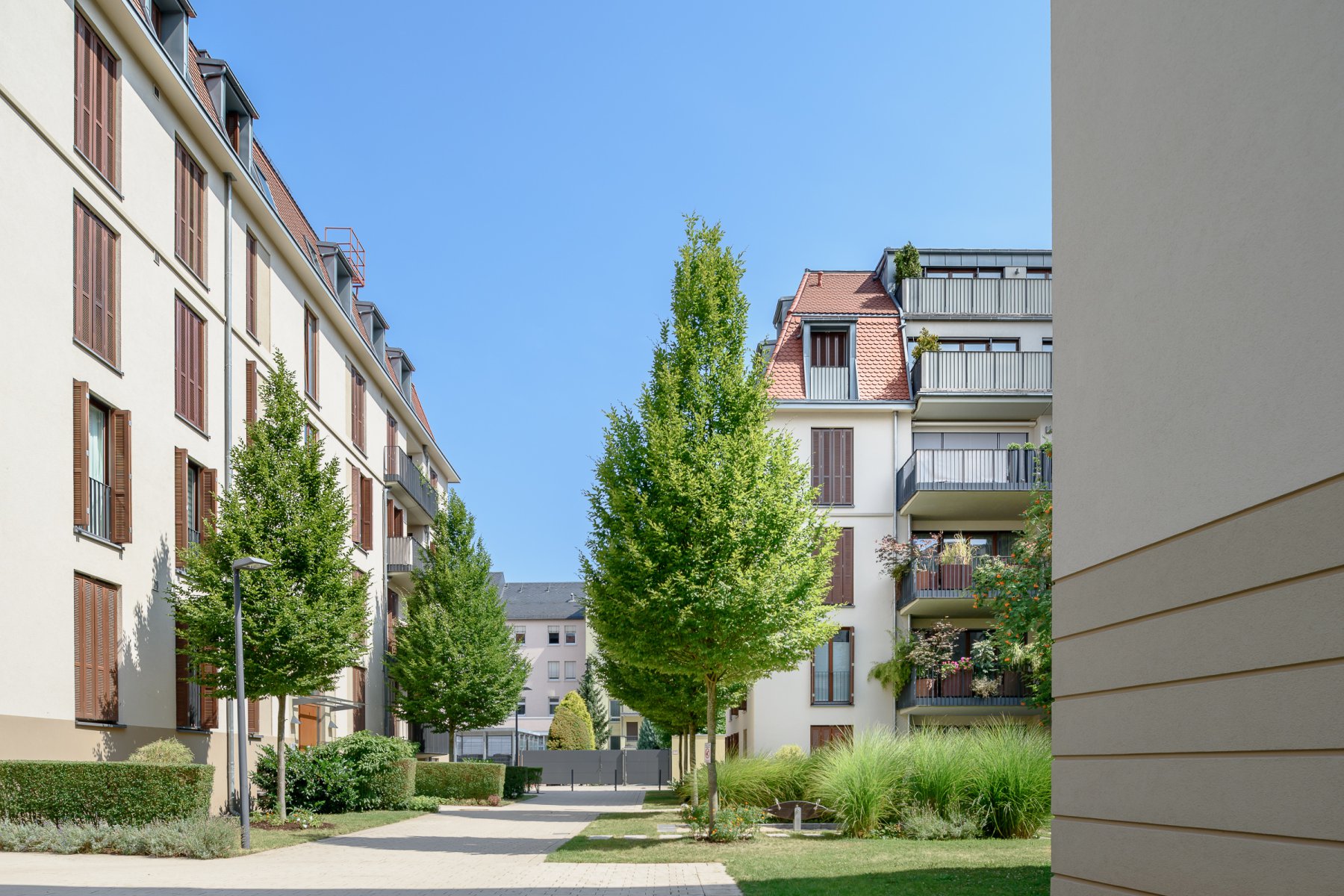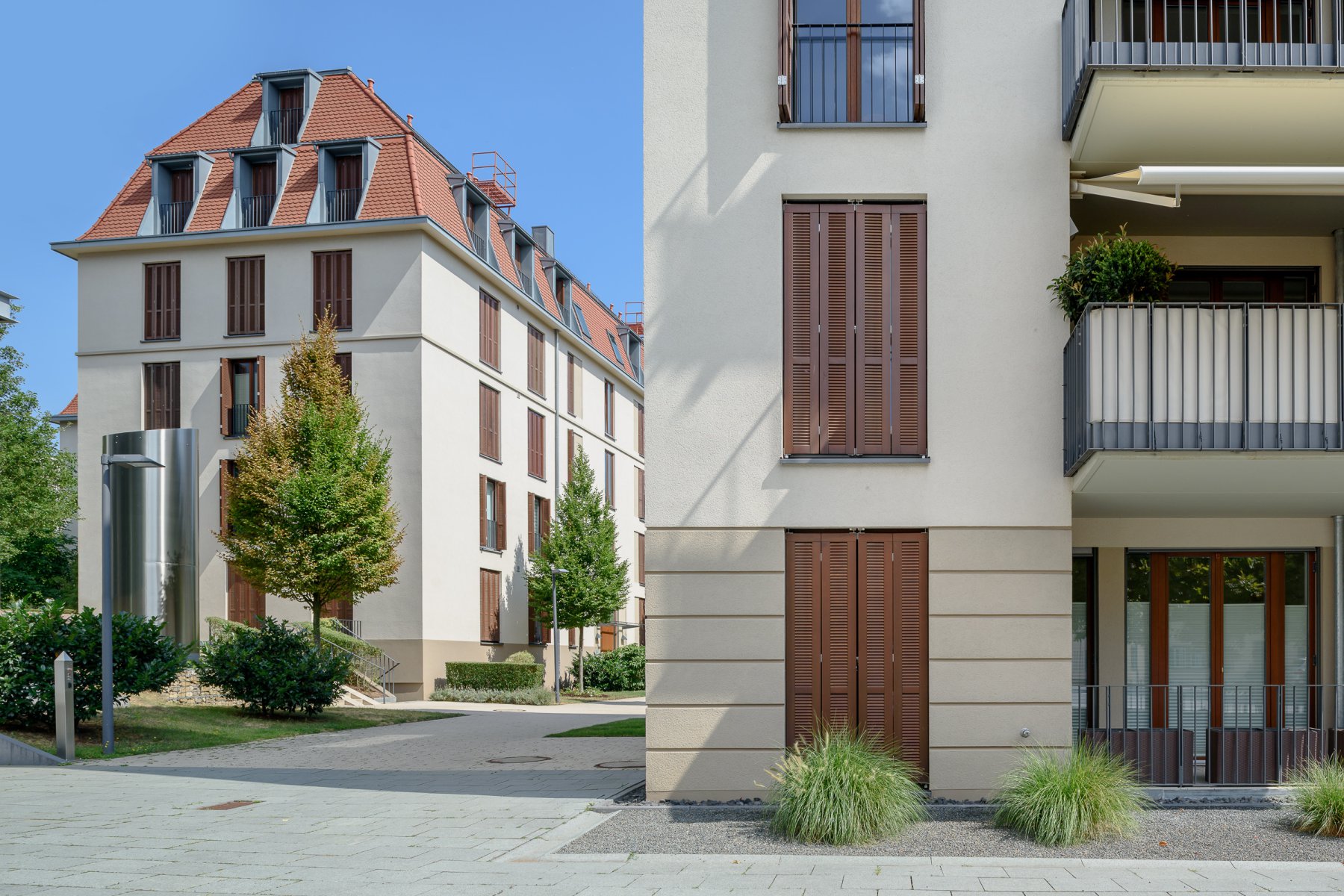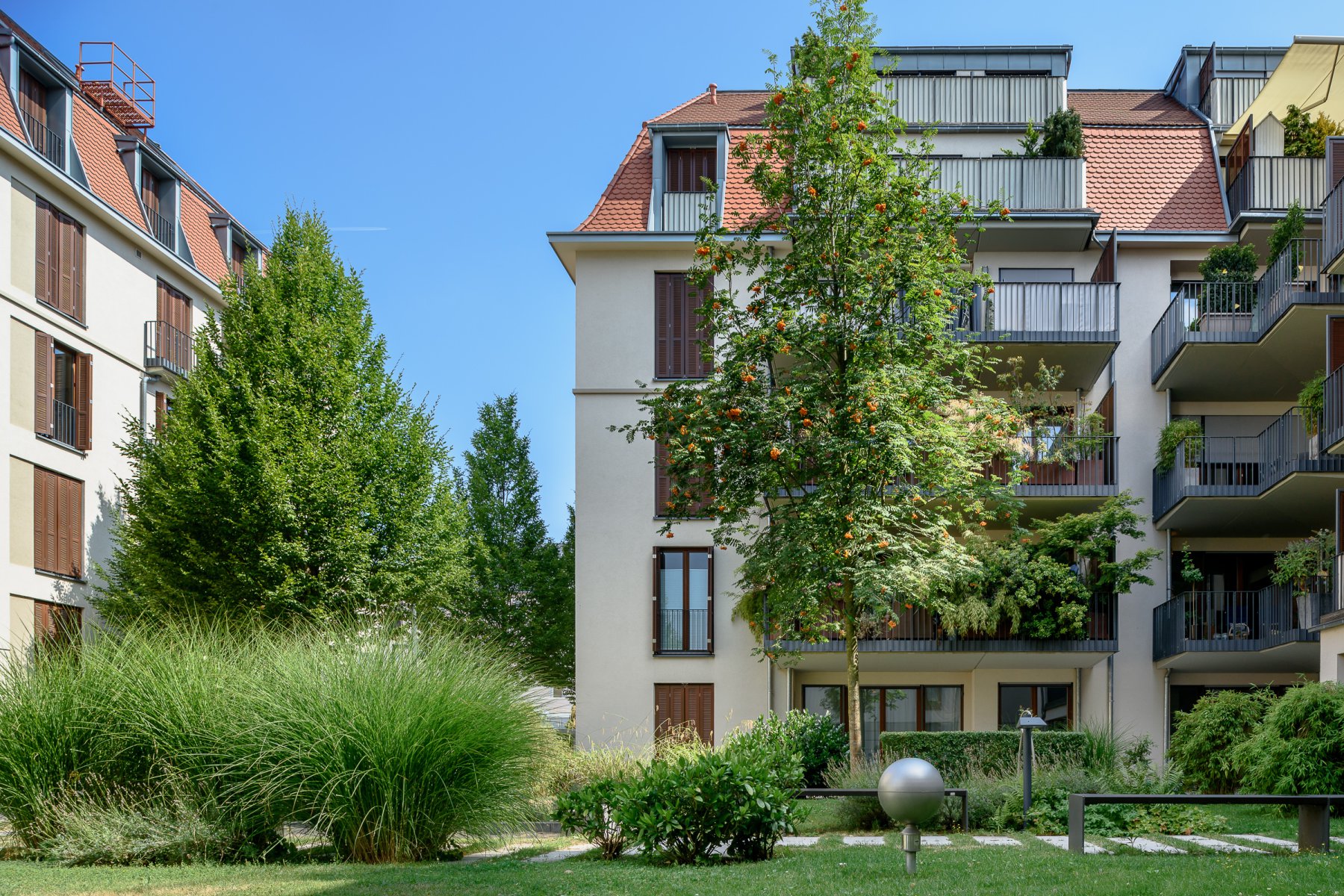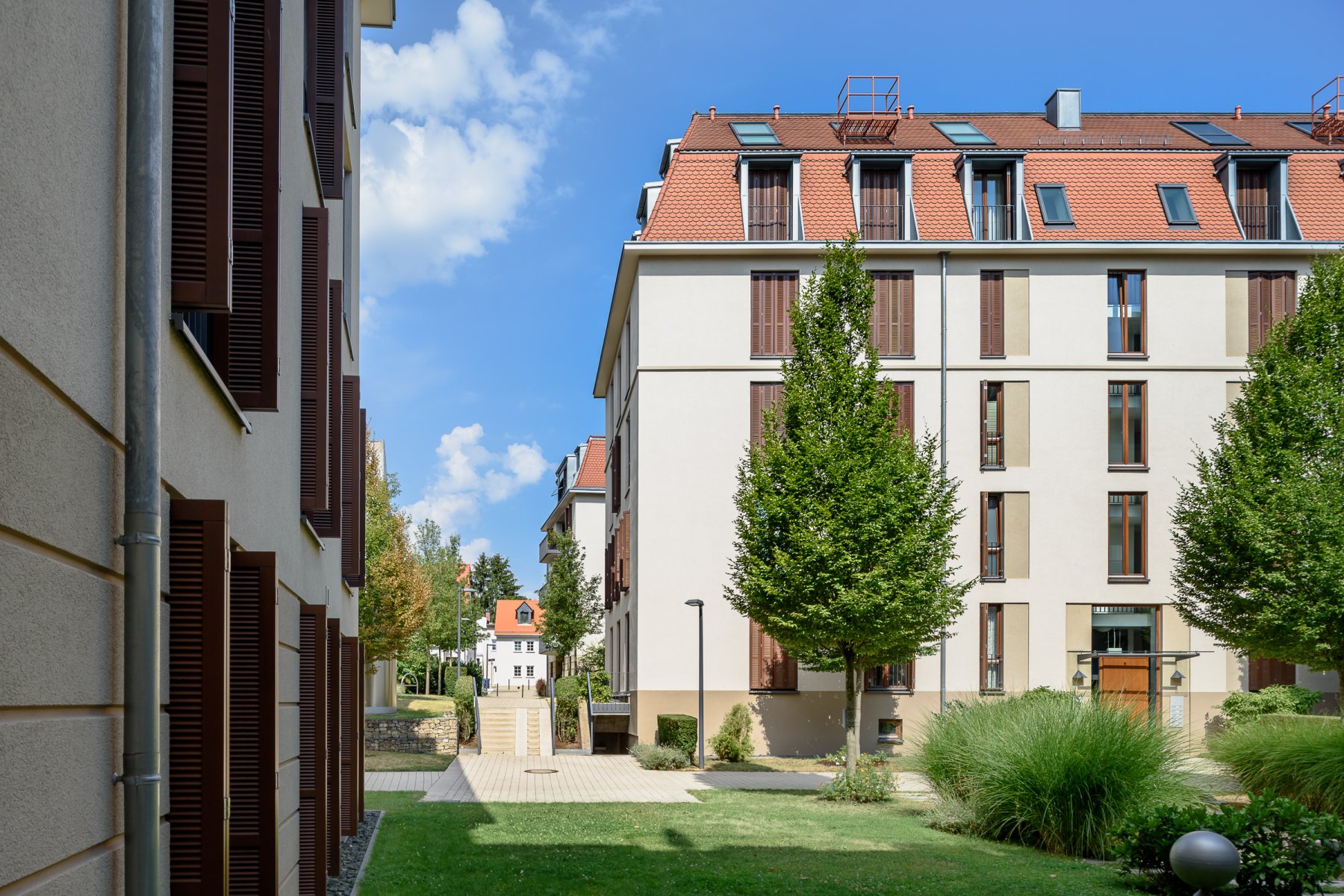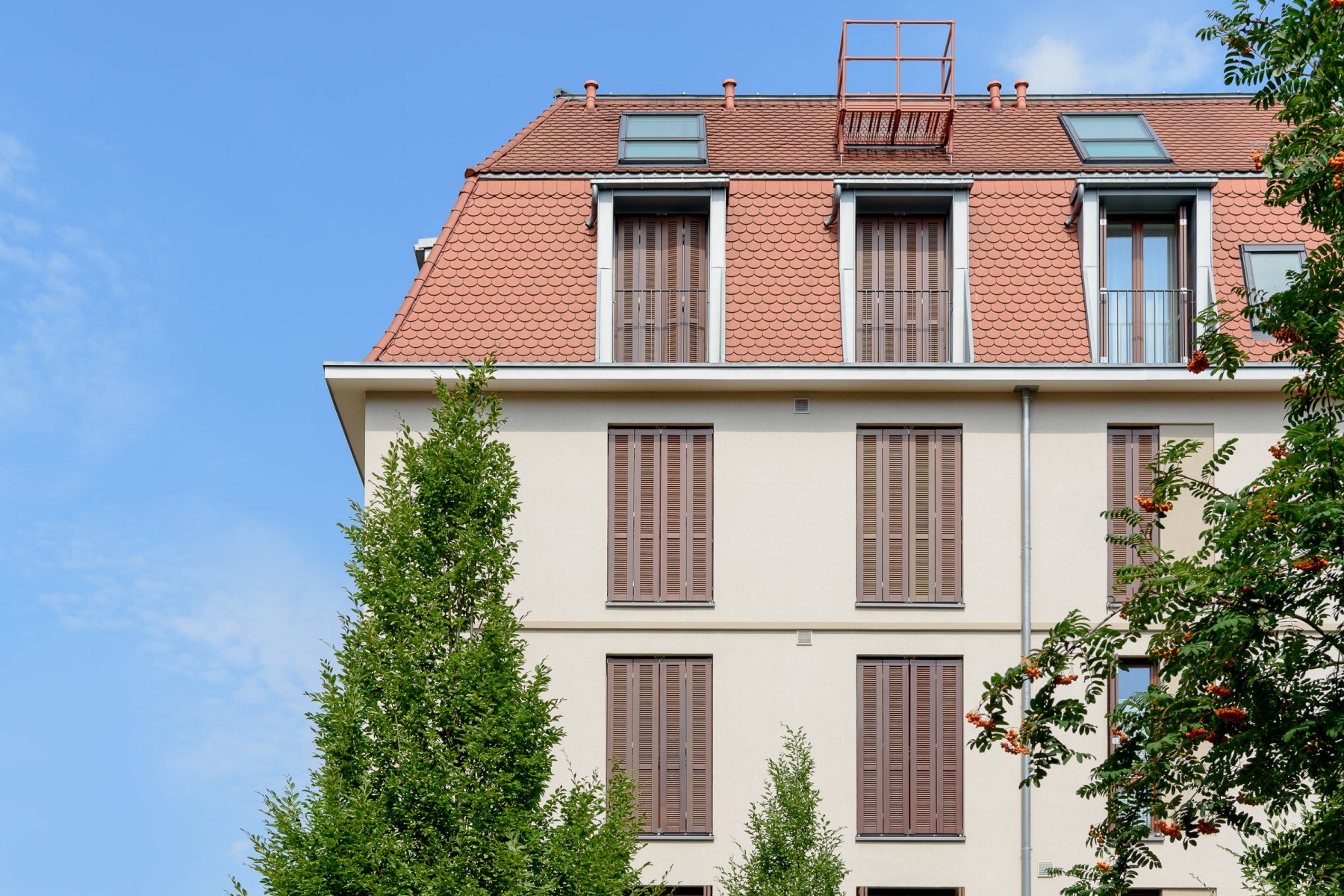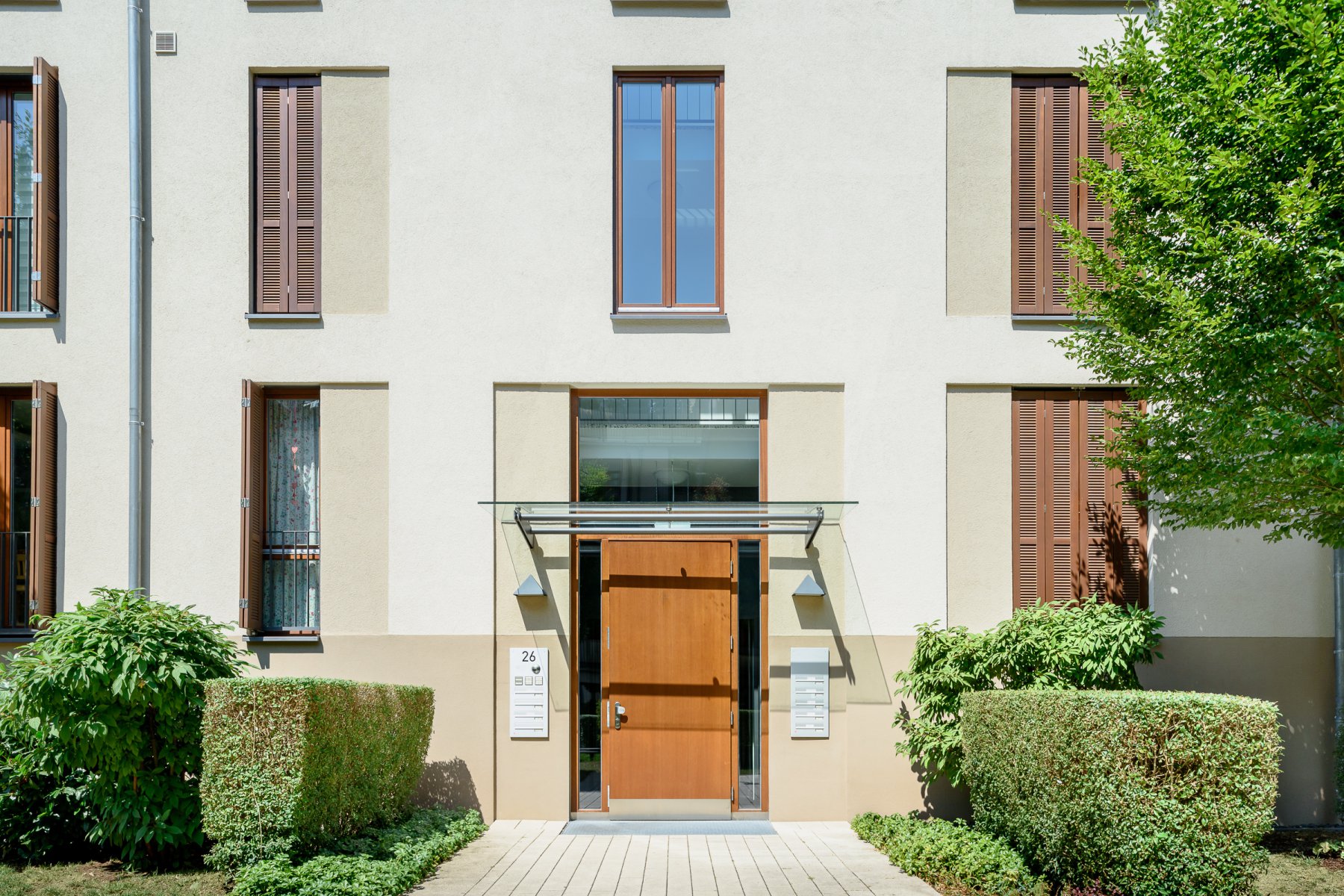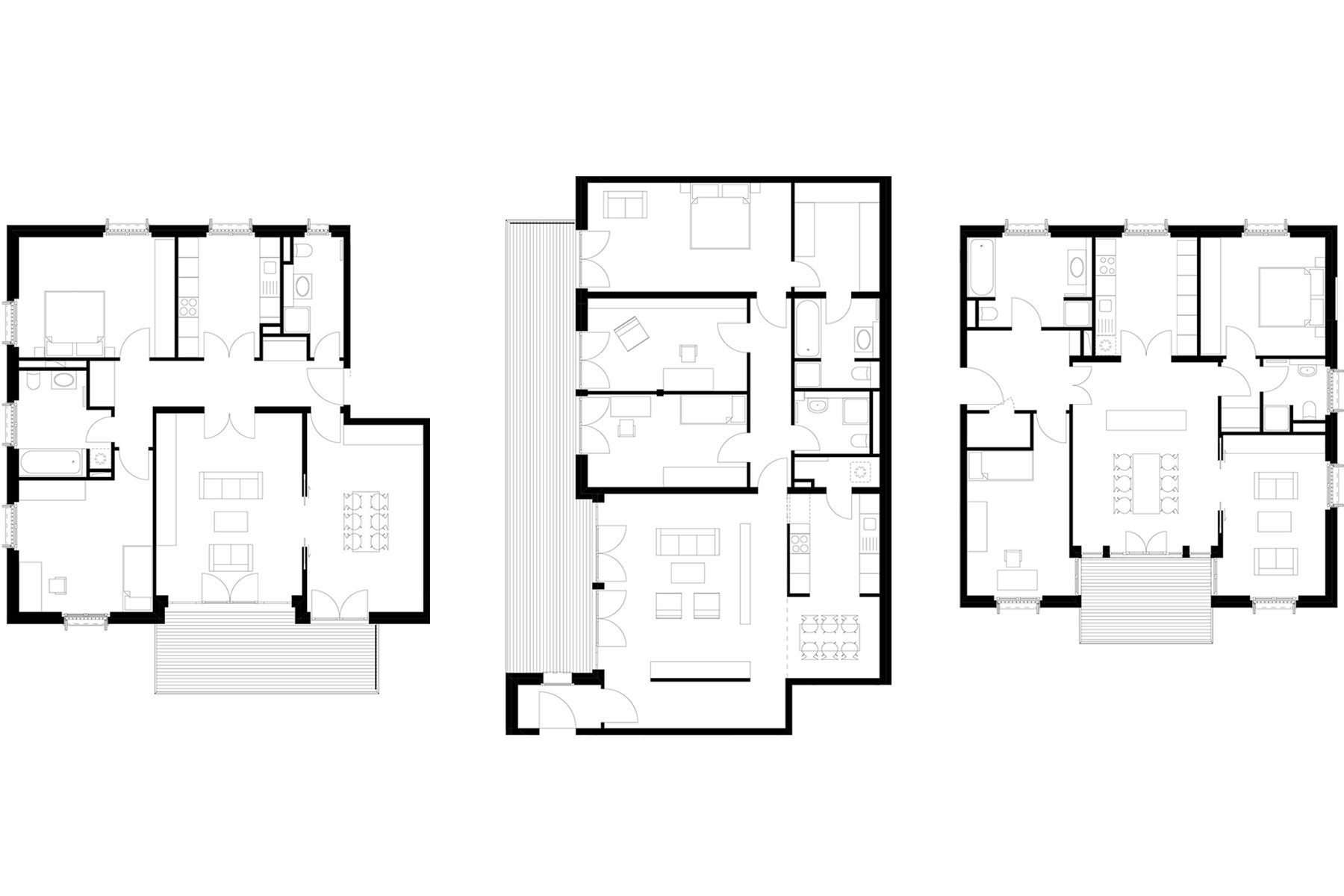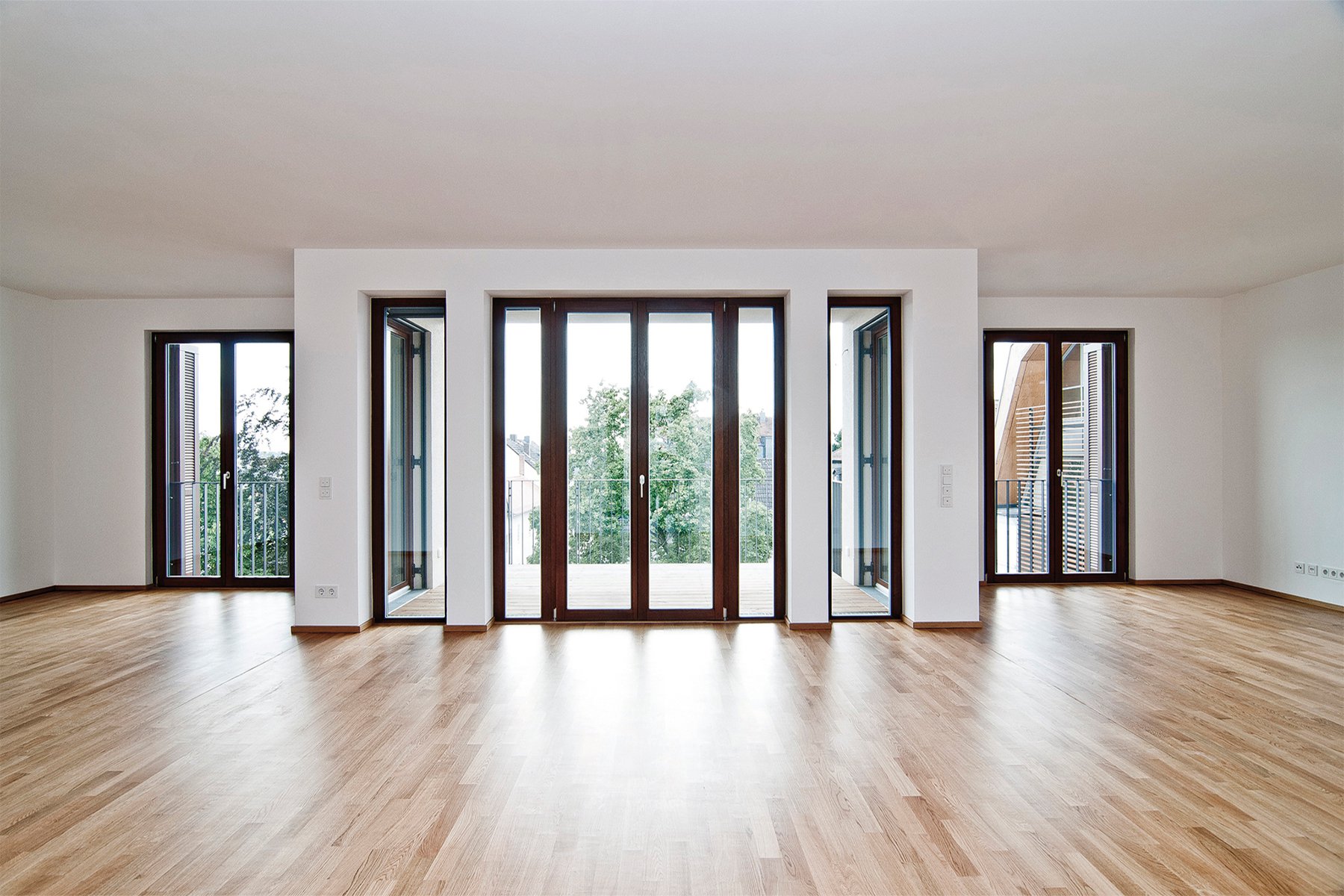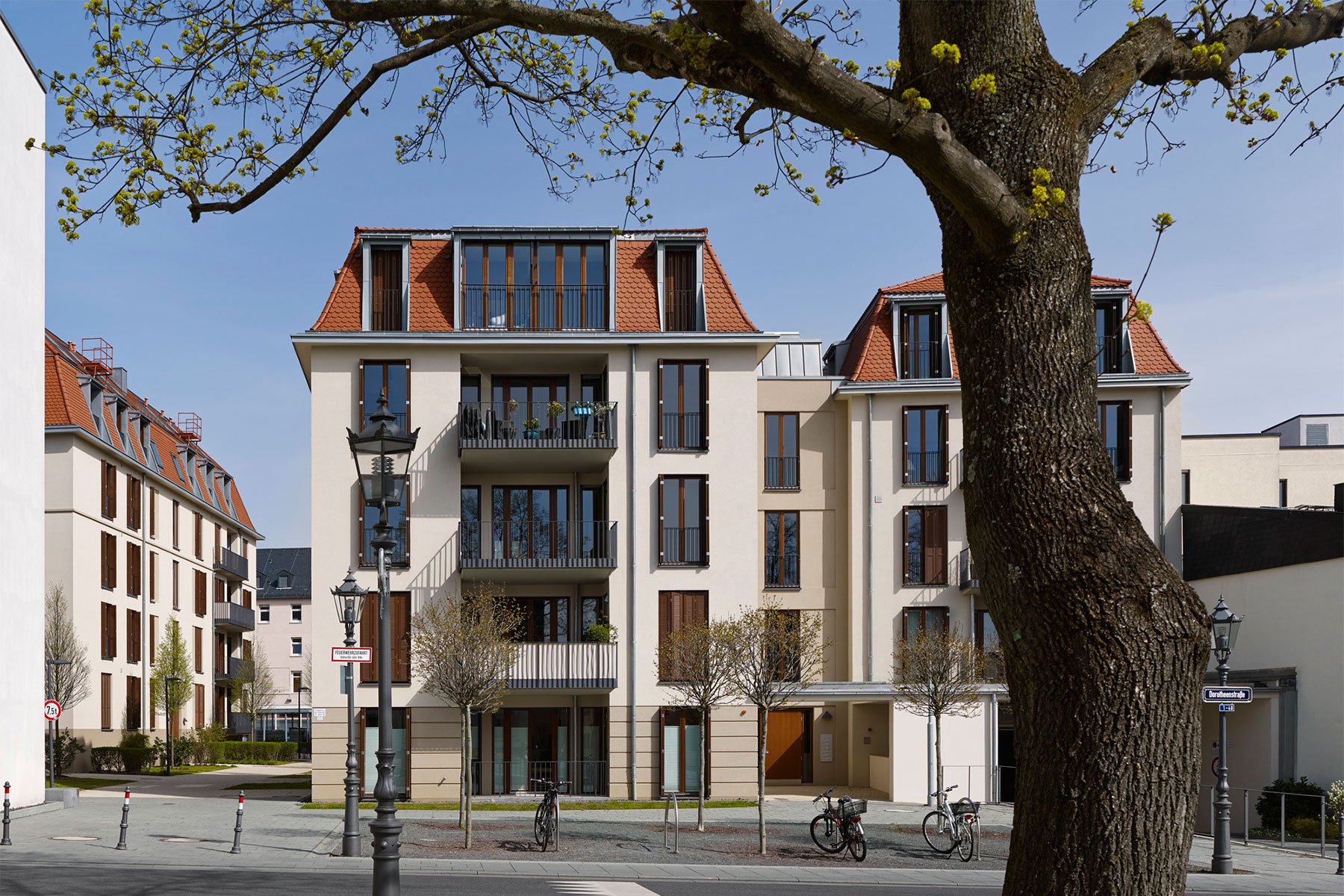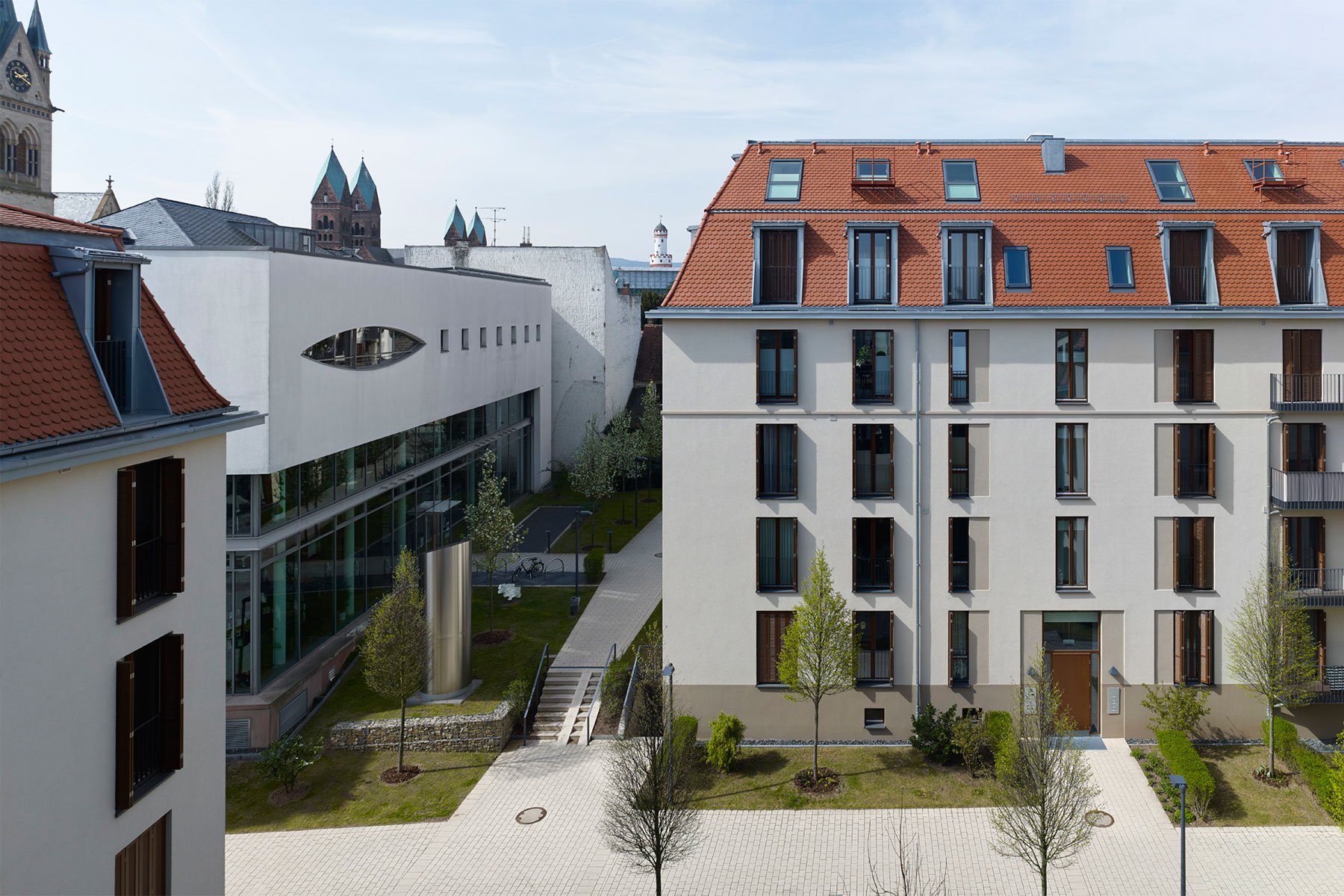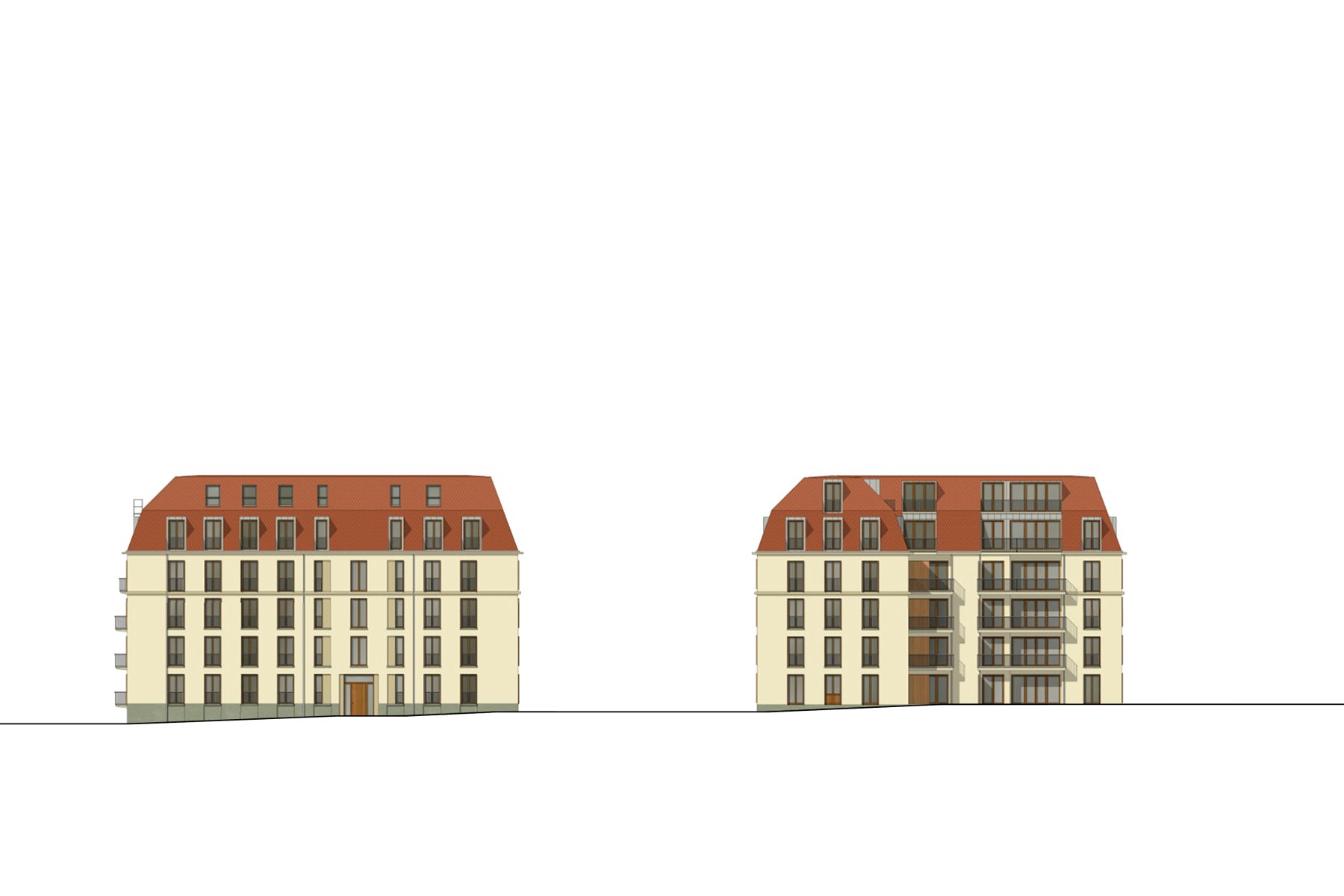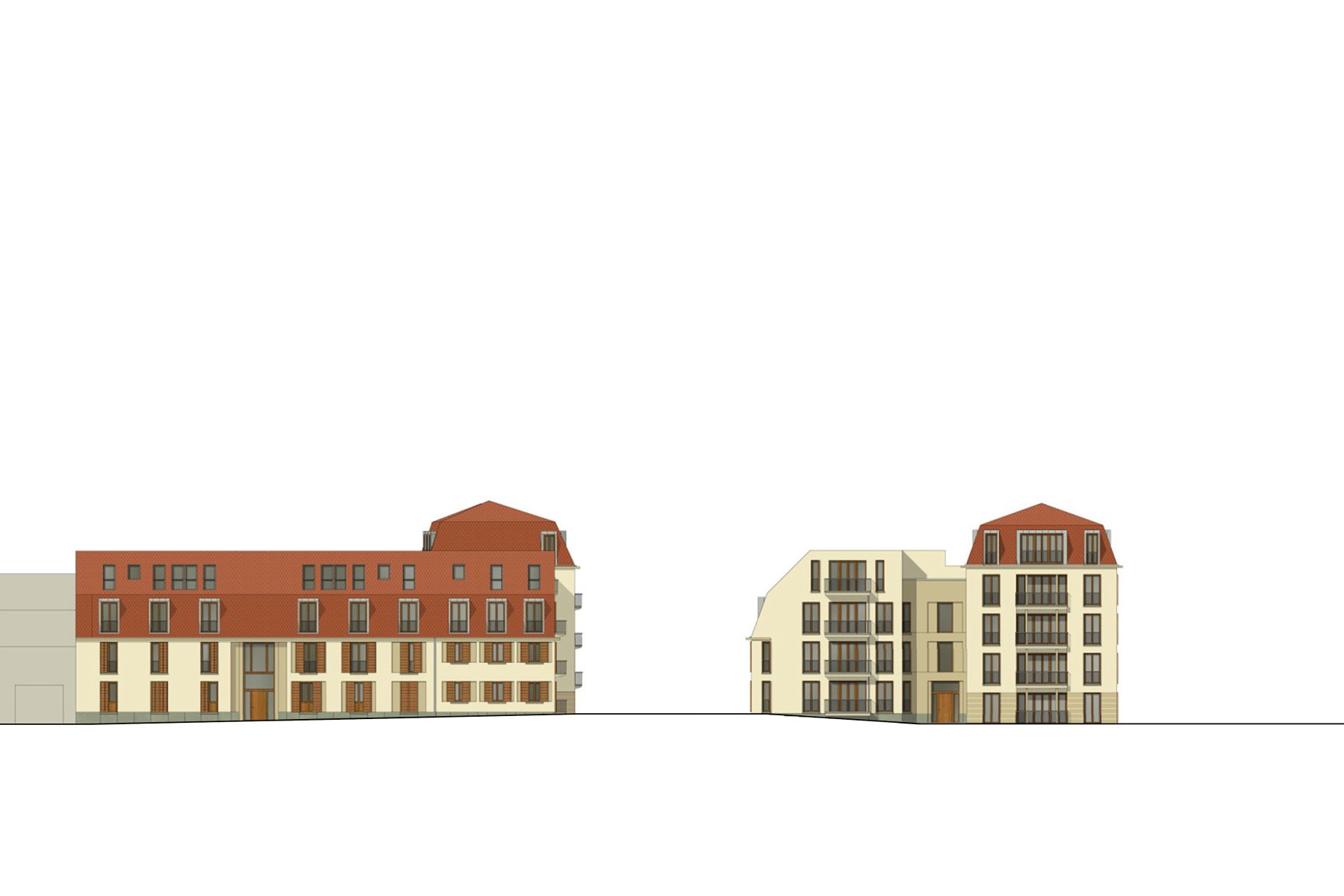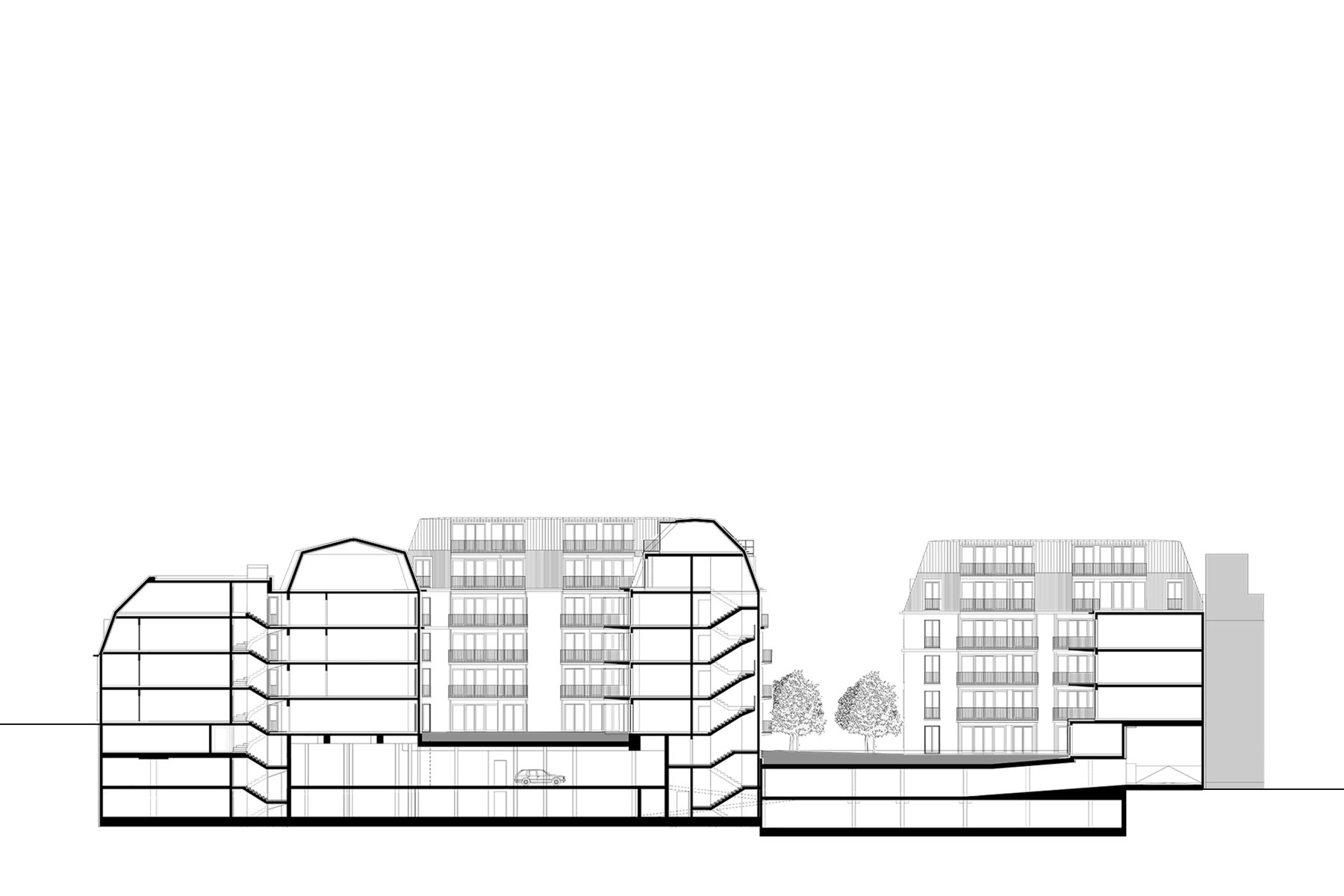 Bad Homburg
58 private homes
invited competition 2007, 1st prize
CORPUSSIREO Projektentwicklung Wohnen GmbH
service phases 1-5, gross floor area 8,790m², completed 2011


The historical spa town Bad Homburg in the Hochtaunus region belongs to the favored residential areas around Frankfurt. The Baroque character of the town center forms the background for the new, three- to five-storied buildings. Their proportions and structure merge harmoniously with the typology of the Mühlberg quarter. The architectural appearance mirrors the high standards of the surroundings with clear, punctuated facades, featuring detailed window embrasures and entrances. Structuring cornices, Baroque roof lines and an appealing, graceful design of the outer areas show a deep understanding for the aesthetic qualities of a manifold historical building tradition and its transformation into something new. The urban, almost Parisian character of the buildings is achieved with floor-length windows featuring wooden shutters, and plaster facades in subtle beige and brown hues. The inner values are equally convincing: Generous layouts recall the upper middle class Gründerzeit living culture. The central living area and kitchen are connected by an axis and open the apartments via large windows in two directions.
project team: Jens Jakob Happ, Michael Bloedner, Sven Franke, Claudia Oehlschläger, Daniela Krag, Claudia Schnurr, Norman Jansen-Nägele, Kamin Niewelt