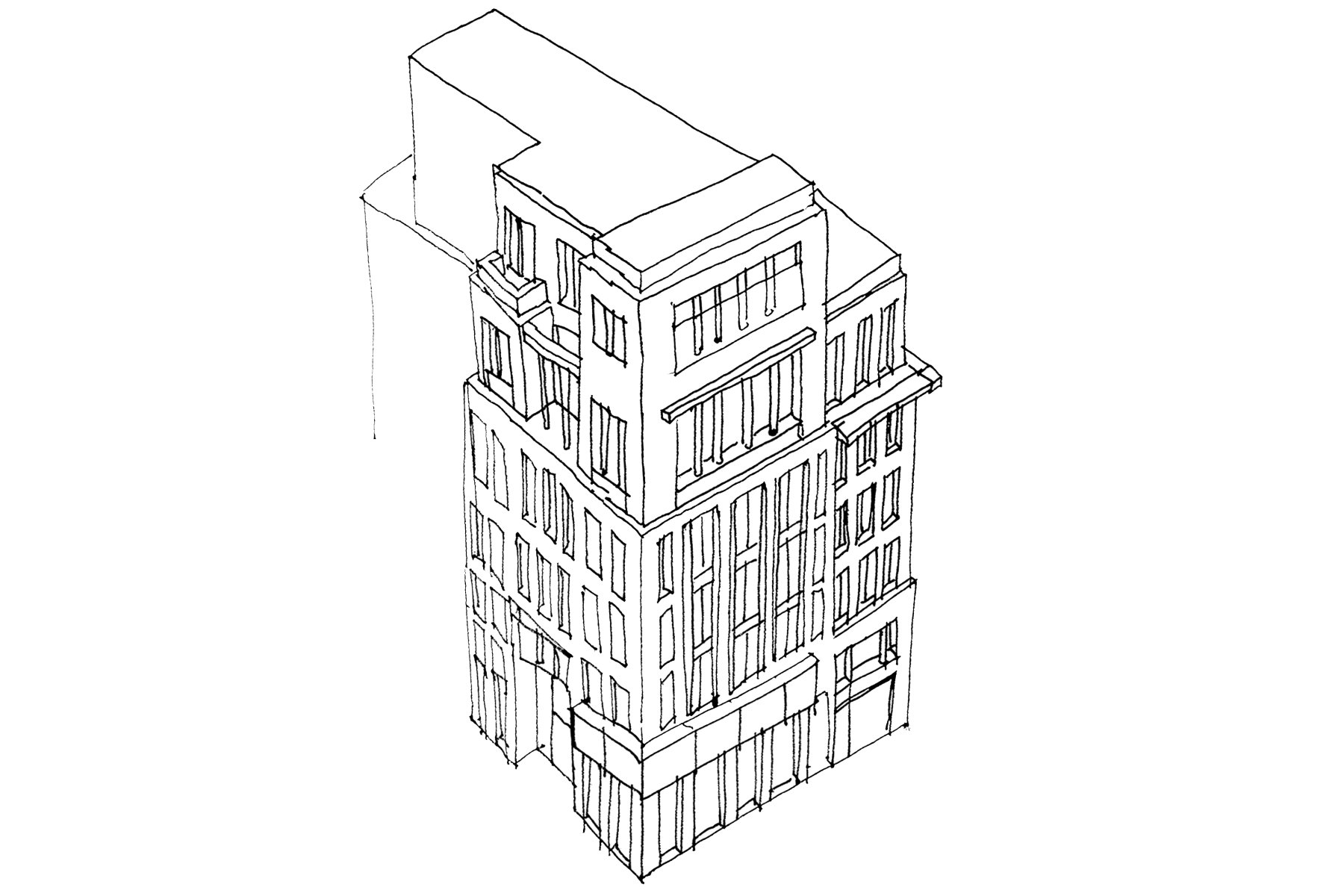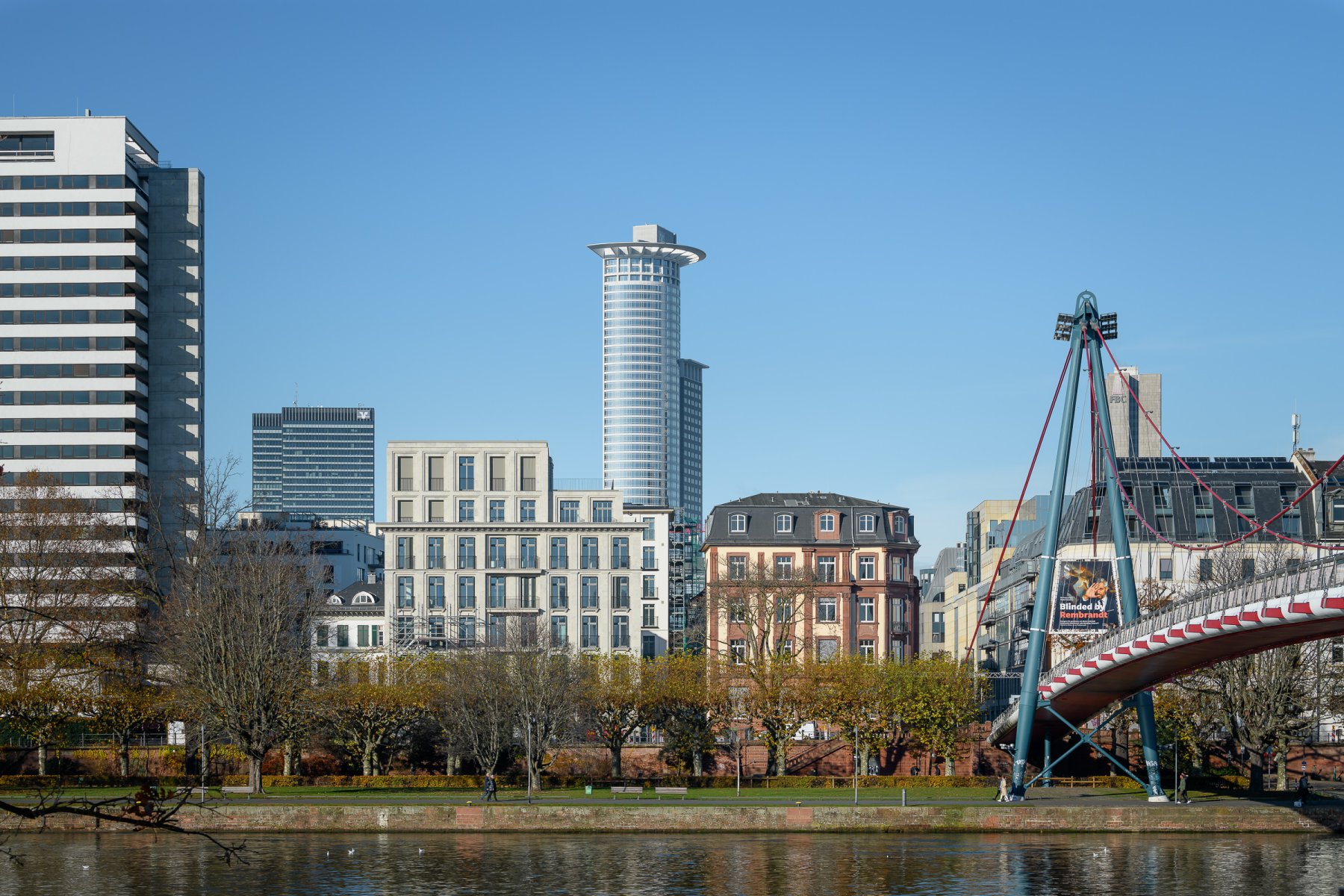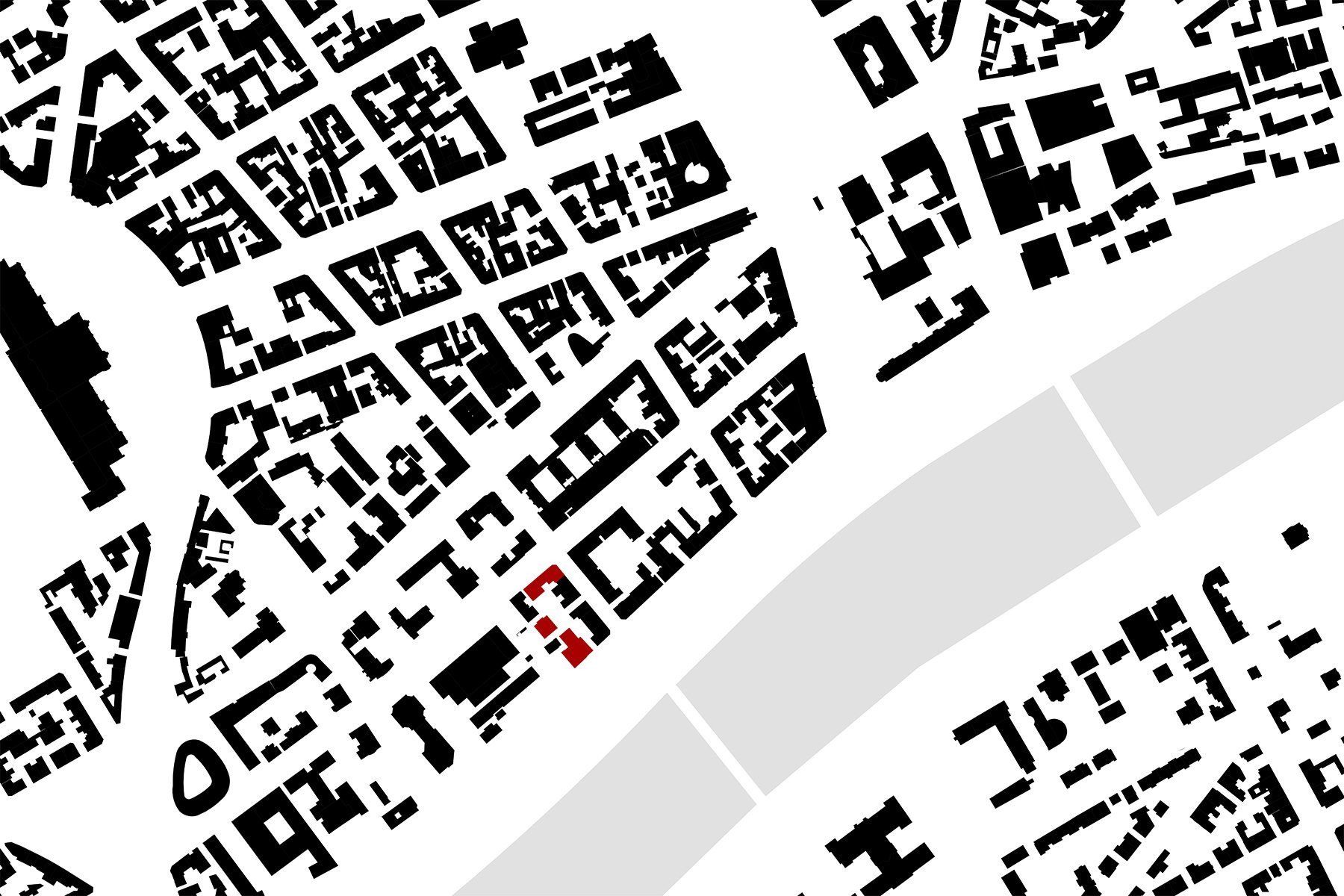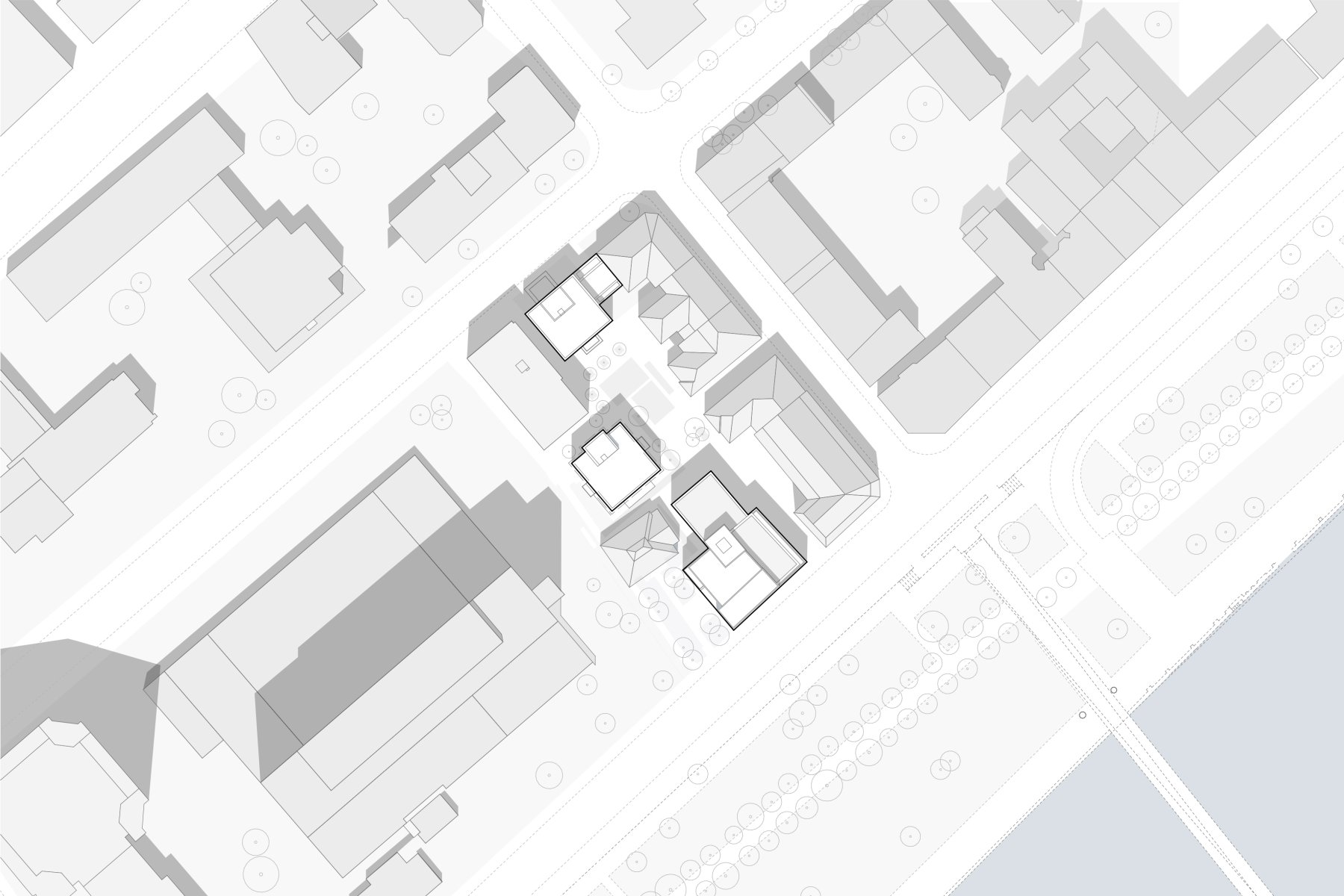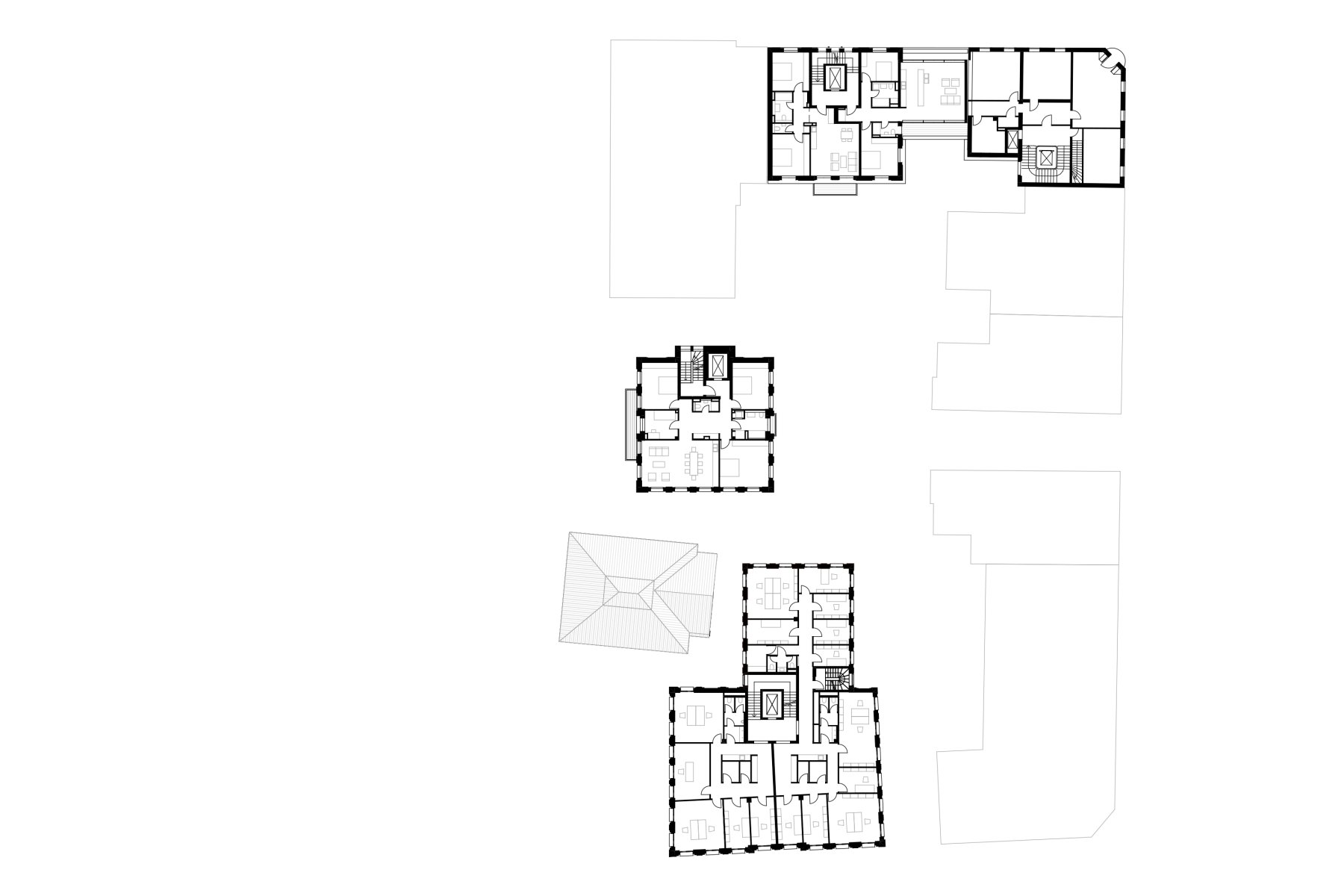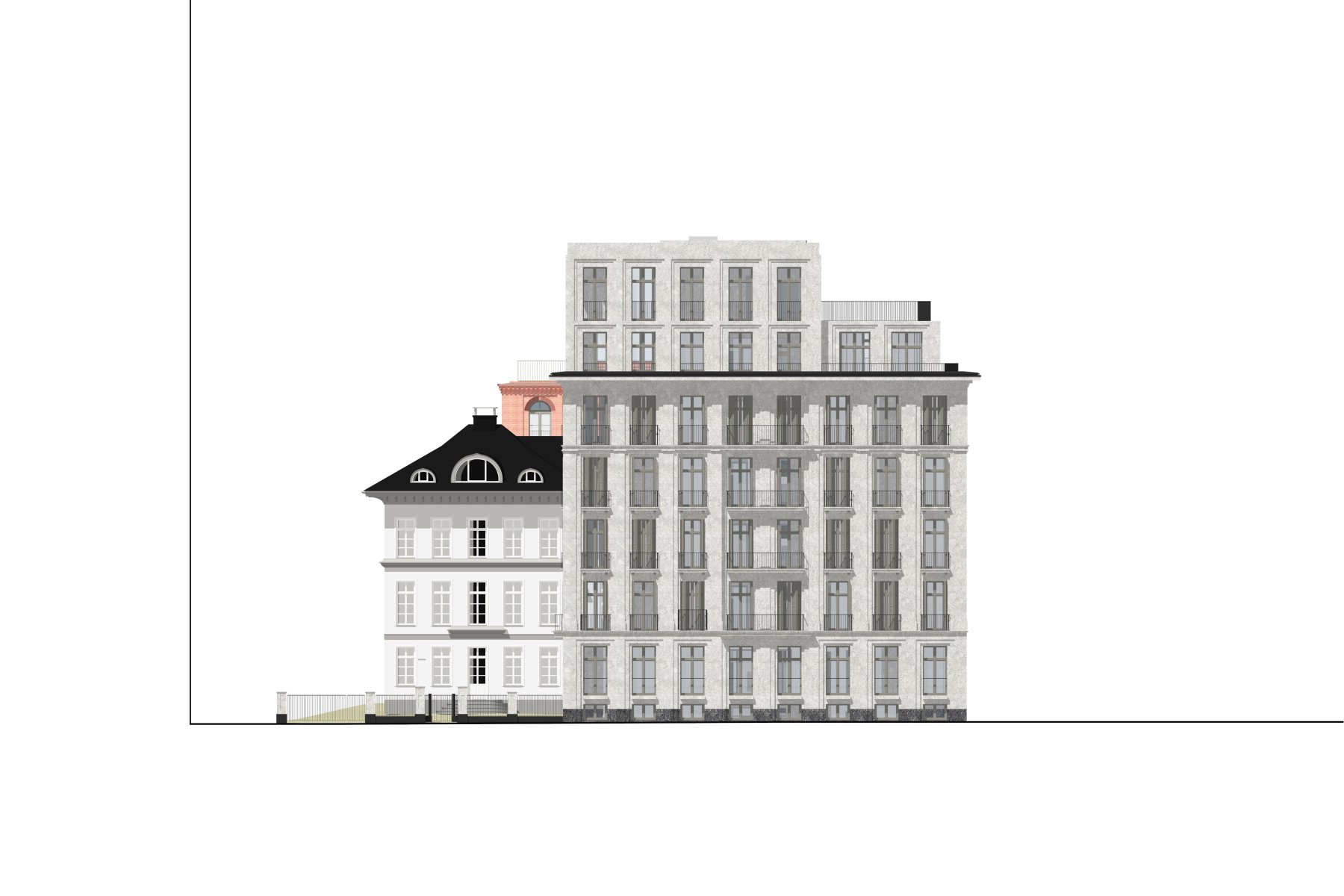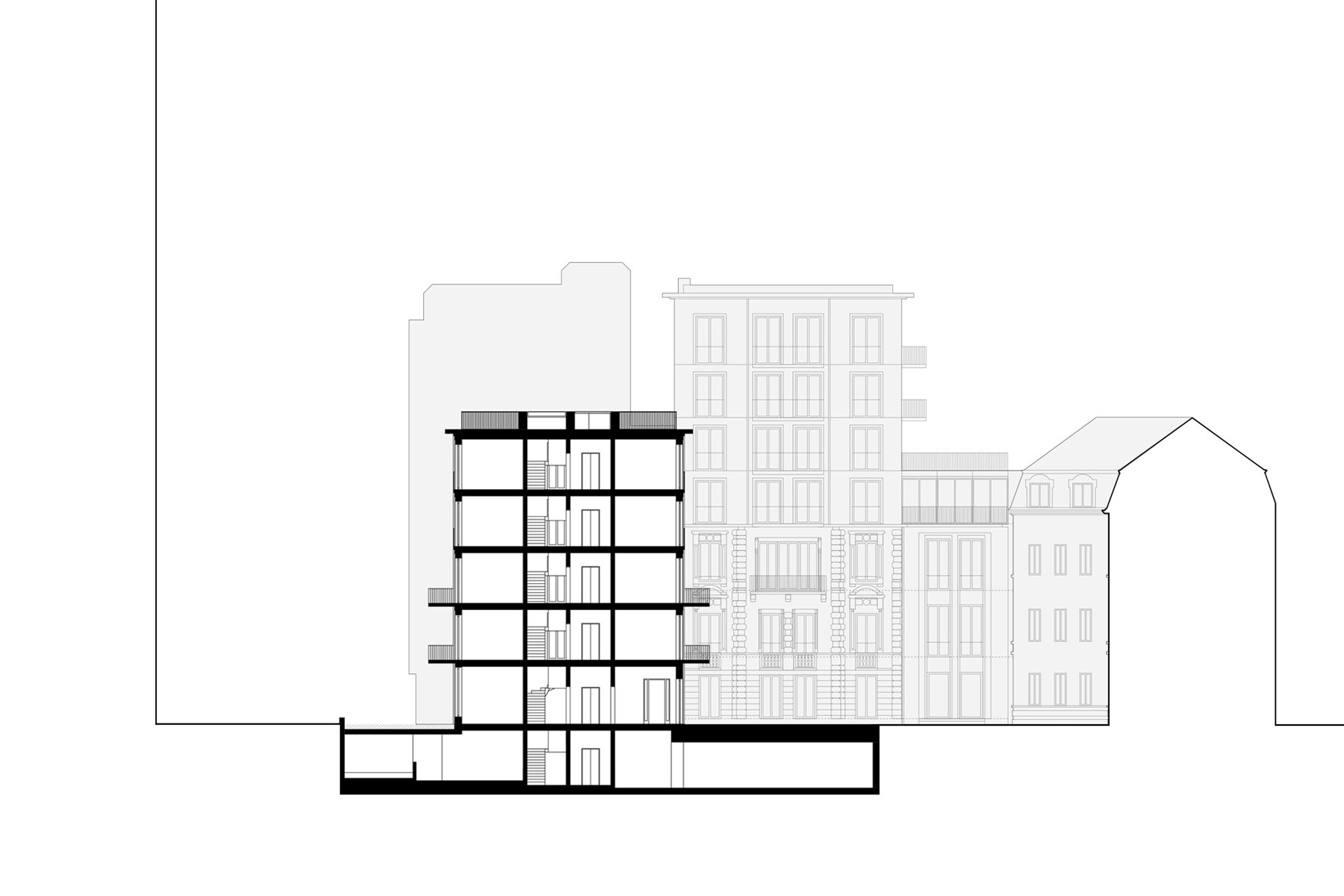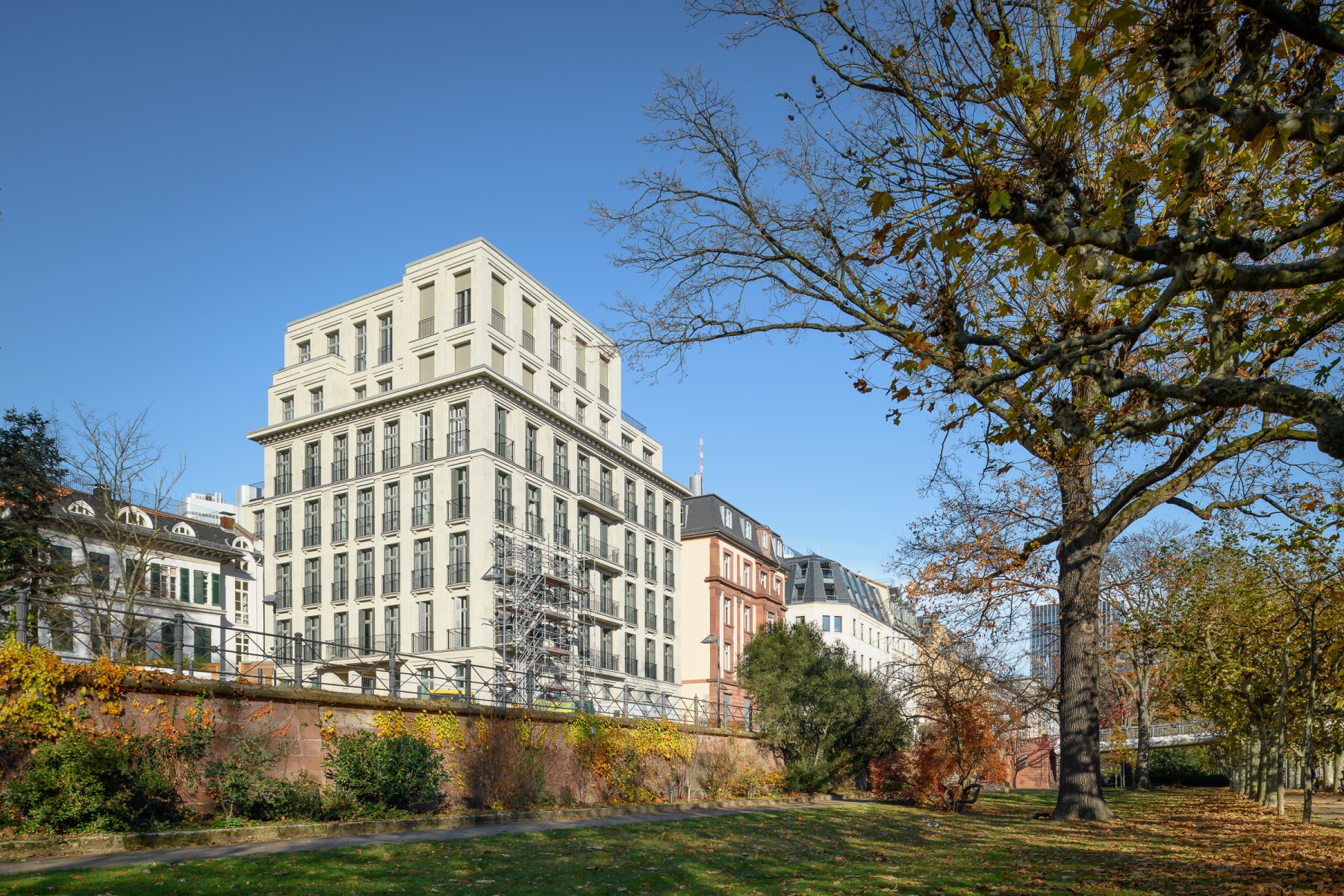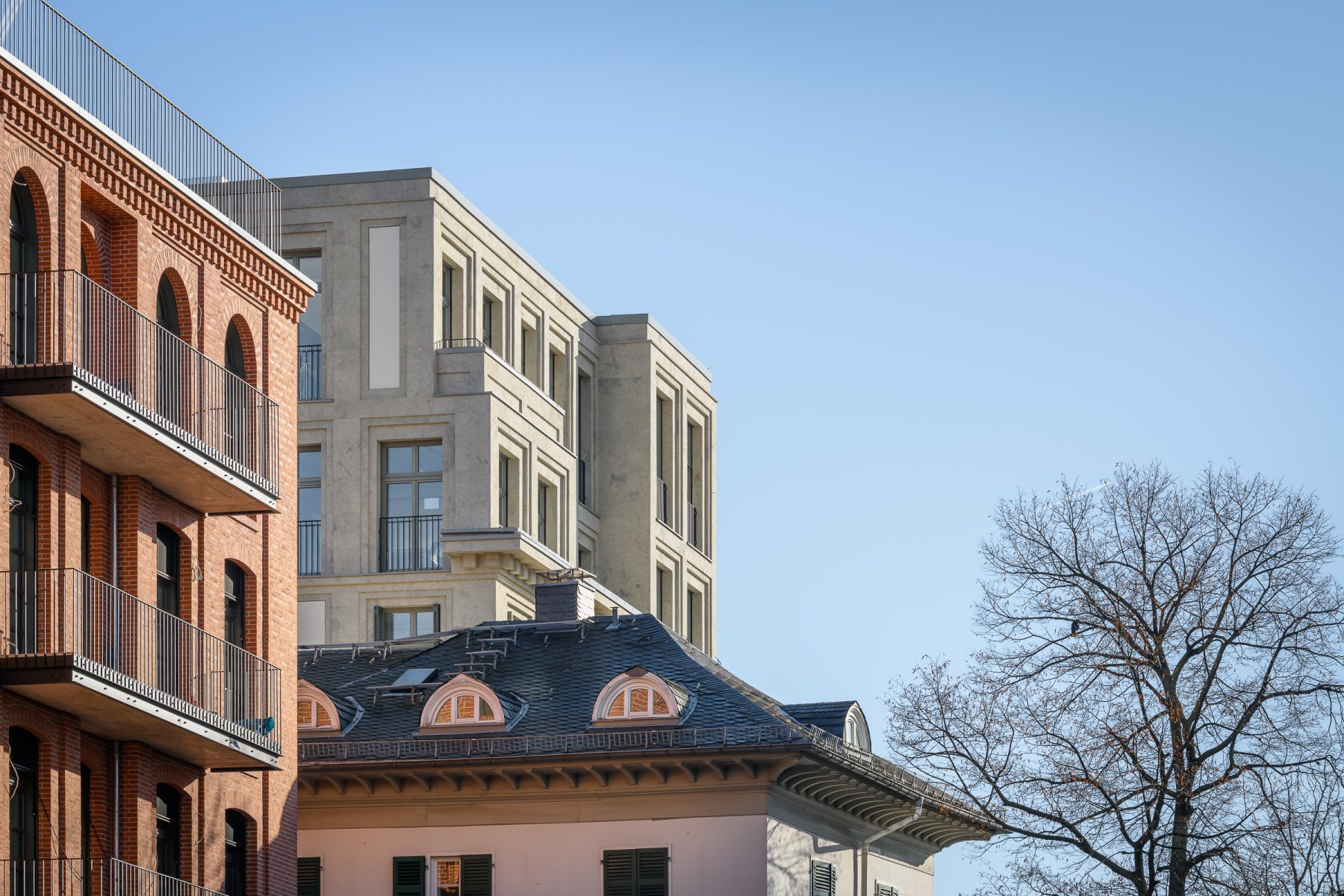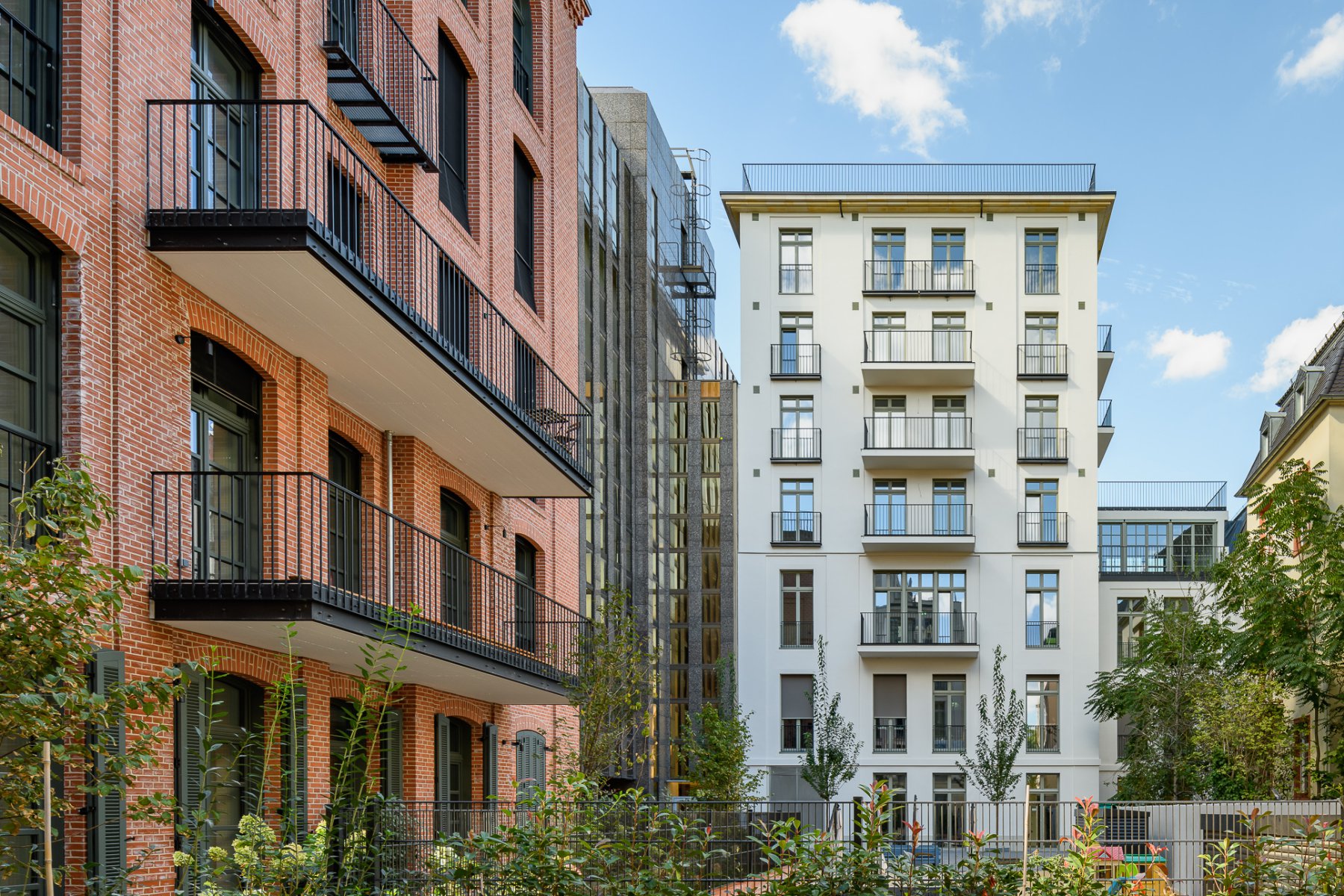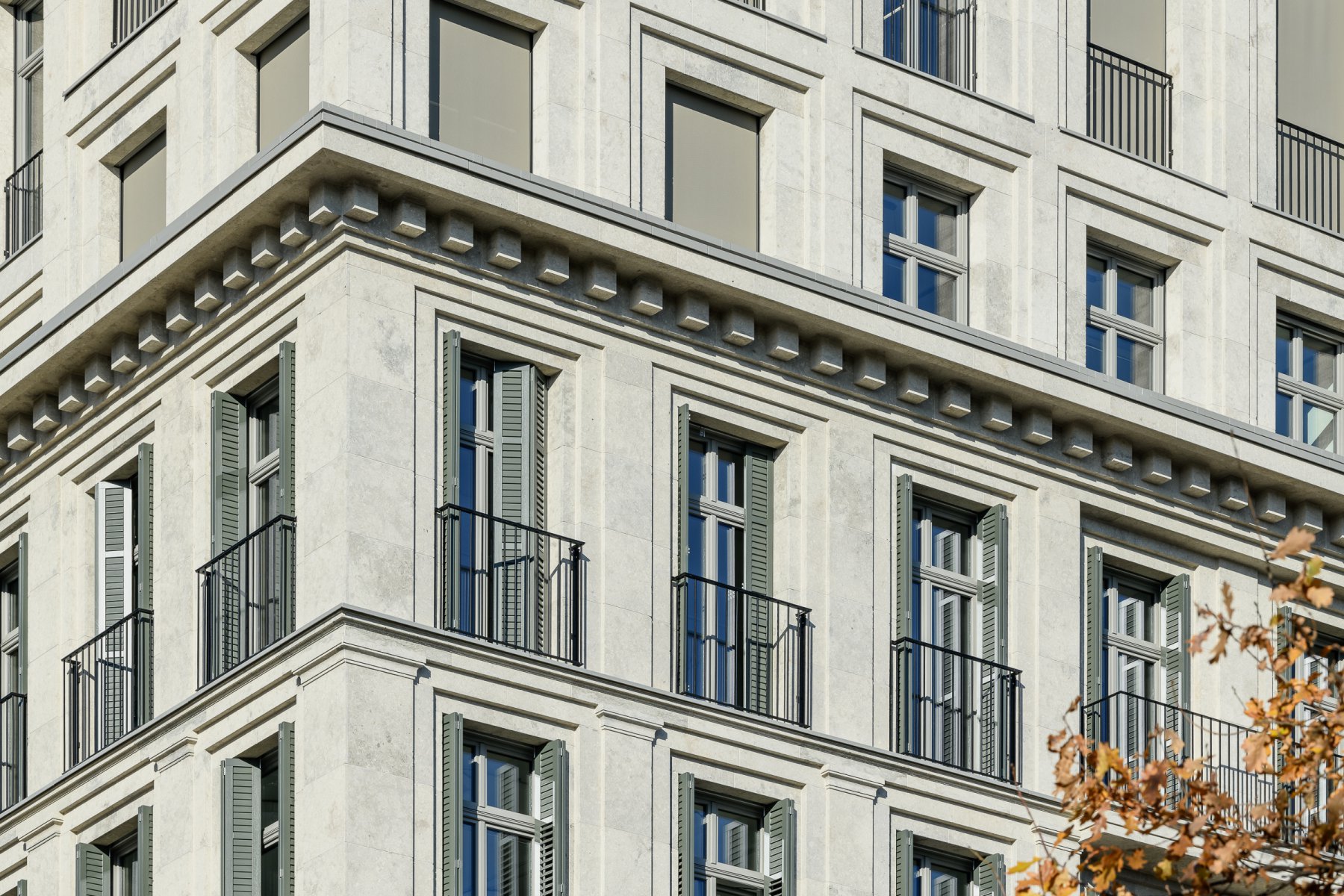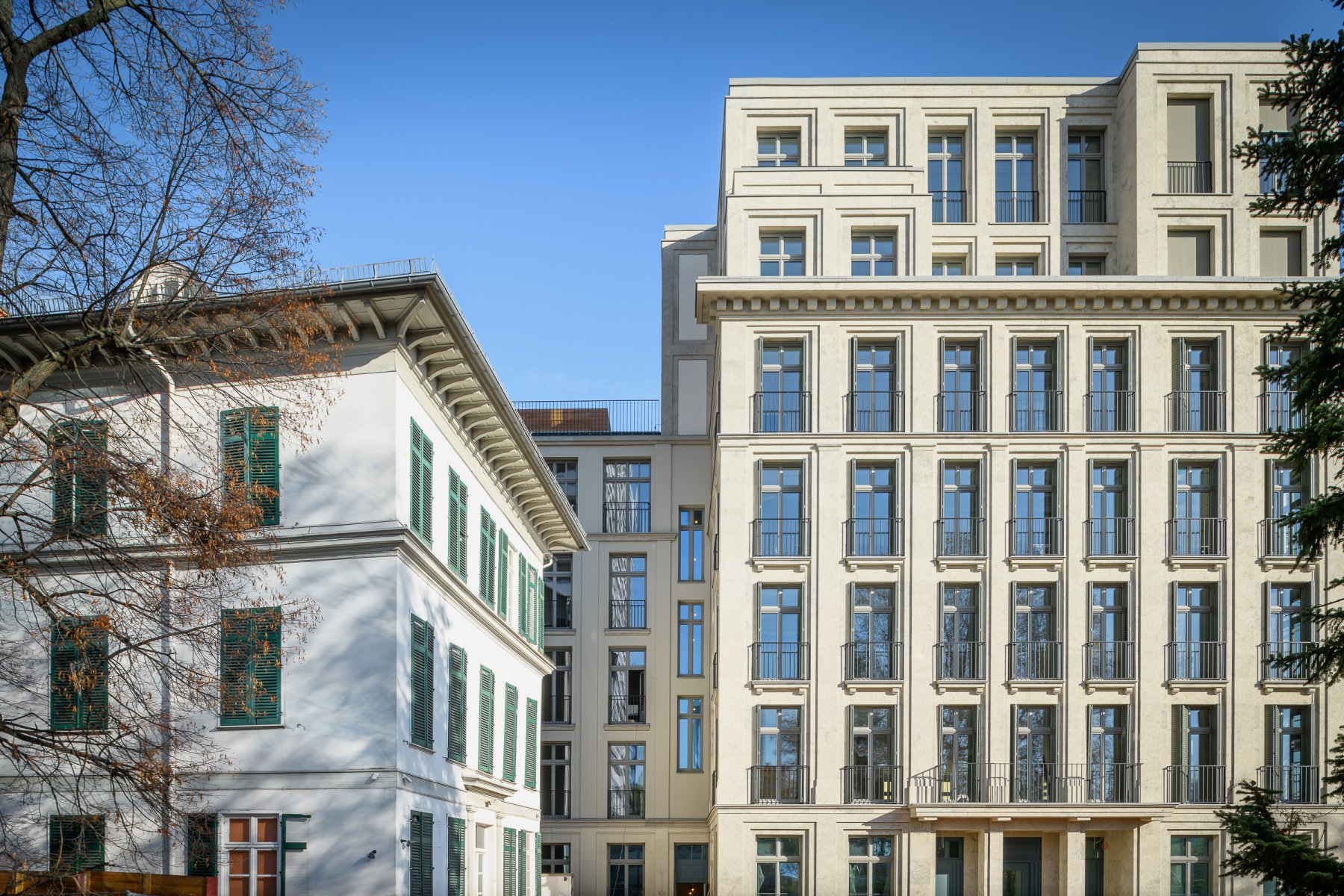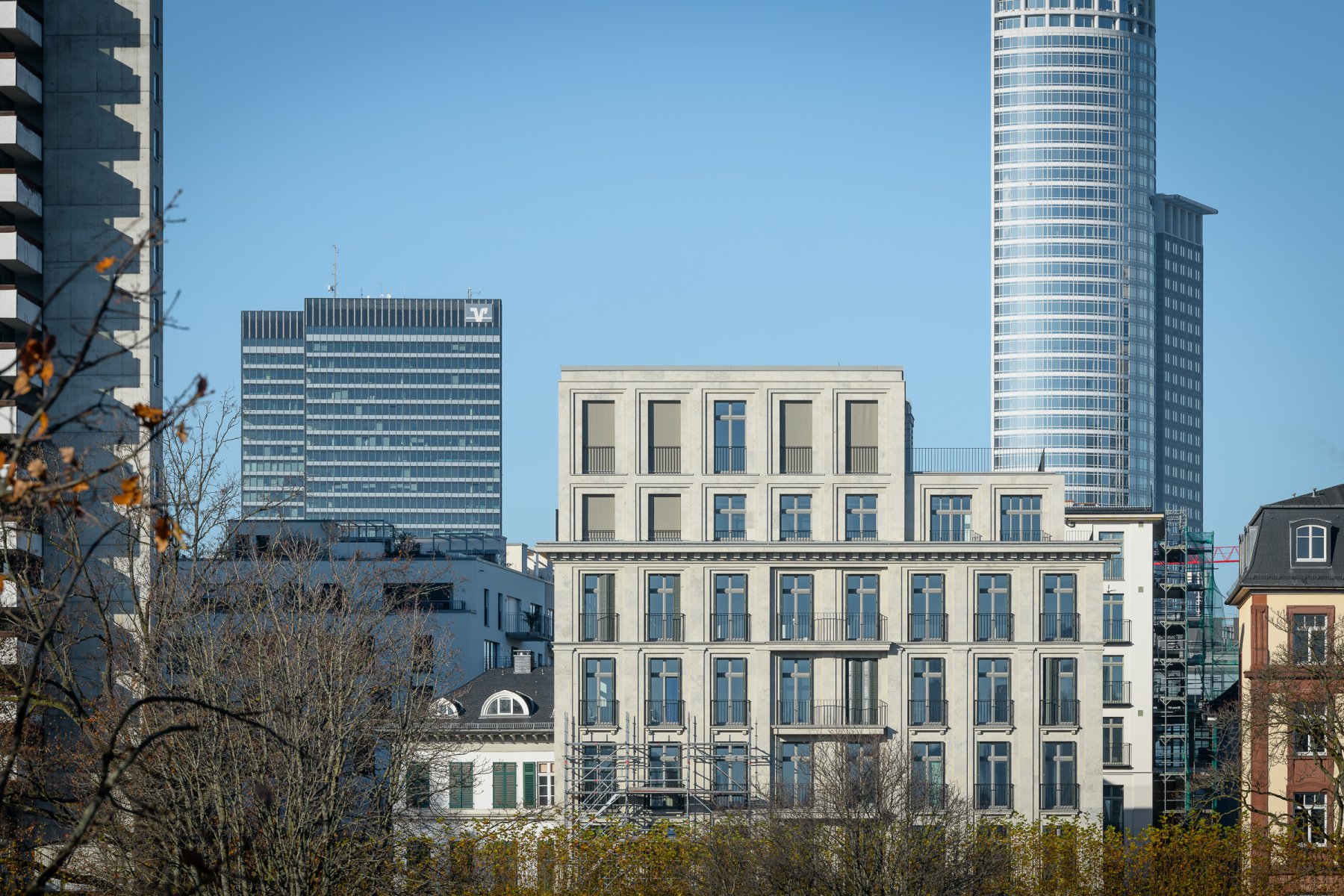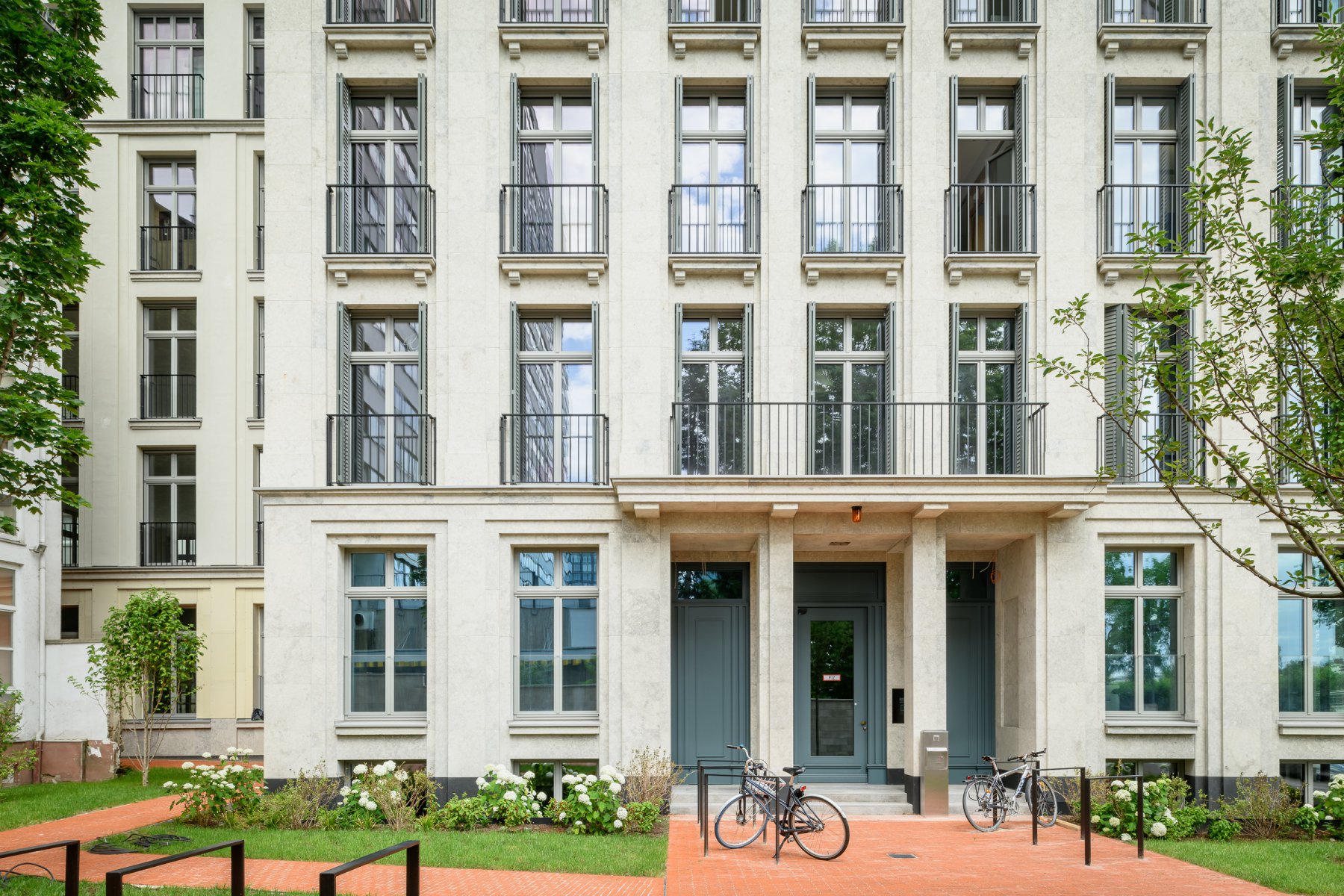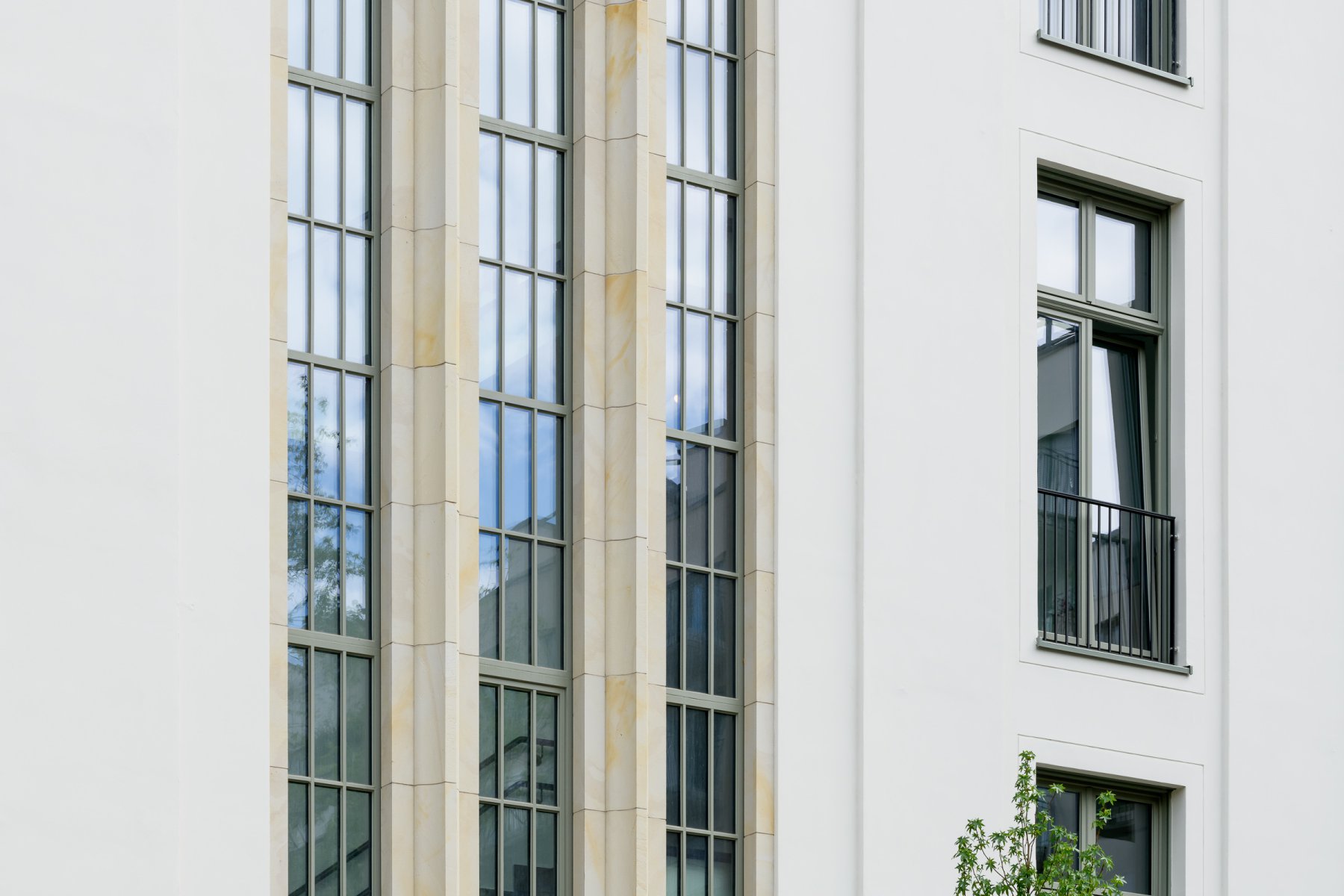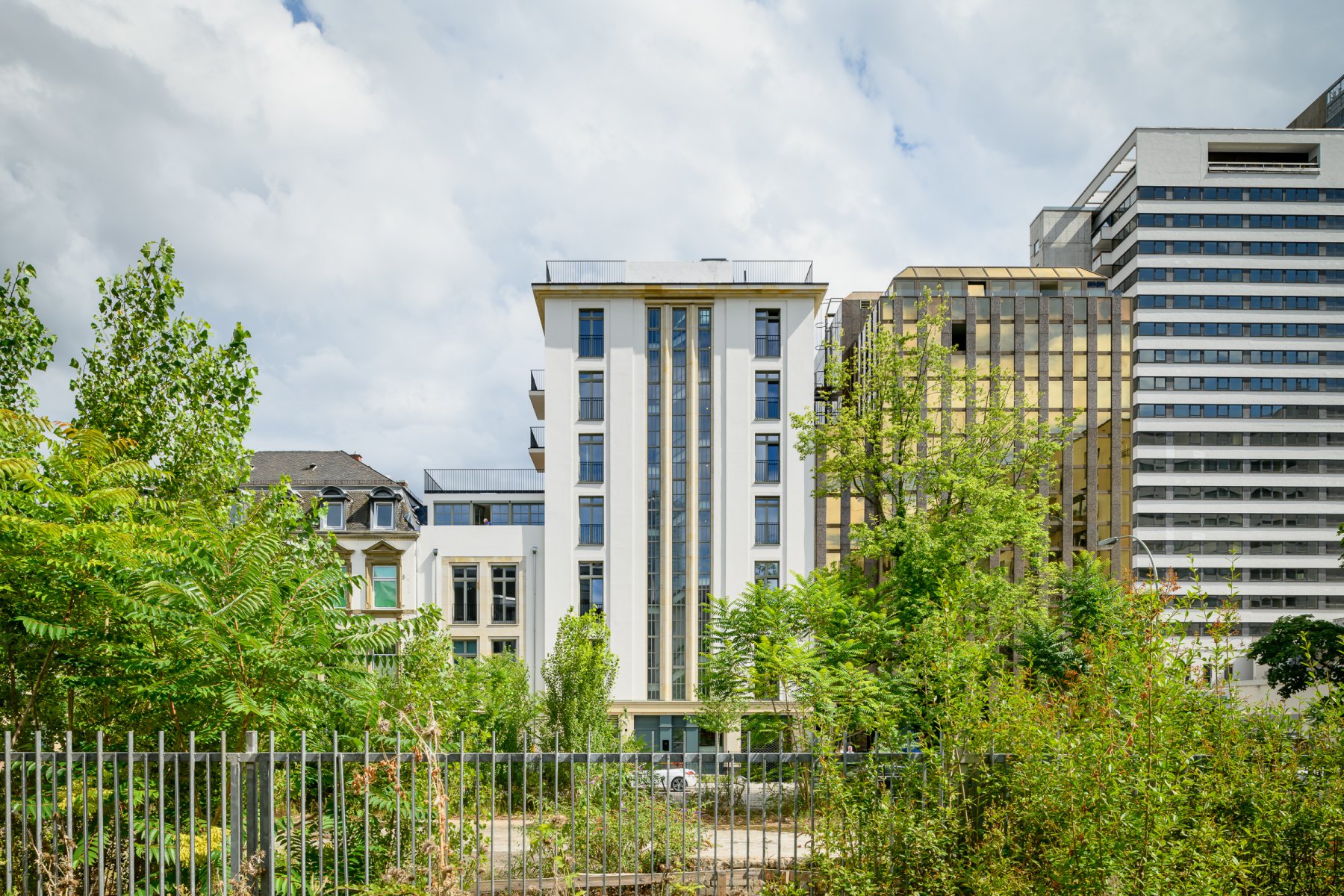 Frankfurt am Main
19 rental apartments, office buildings
nursery direct commission, 2008 - 2022
Ali Selmi Grundstücksgesellschaft b.R.
Service phases 1-5, in planning, gross floor space 7,896 qsm


For years, the northeastern part of the square between the Main river bank, Windmühlstraße and Wilhelm-Leuschner-Straße was marked by a disparate urban planning situation. It was thus a logical step to use the urgently needed new residential and office buildings as a chance for a redesign of the entire area. The new ensemble of three- to six storied residential and office buildings with an included day nursery will cover the depth of the block and correspond strongly with the formal language of the nearby Villa Bonn with both the choice of materials and the facade structure. The classicist building is the only reminder of the borough's upper class context and will serve as a central pillar for the redesign. With their staggered heights, the new buildings in a sense form a kind of frame by taking the limited height of the villa into account. The representative facades with cornice bands, floor-length wooden windows, step-out balconies and the fine relief of the self-supporting limestone facades remind of elegant Parisian townhouses. And last not least, a very real part of Frankfurt's architectural history is transferred to the present: The original, two-storied decorative facade of the Villa Helfmann will be saved and reused for the base area of the new residential building on Wilhelm-Leuschner-Strasse.

project team: Kathrin Binder, Jens Jakob Happ, Claudia Oehlschläger, Lazar Tucakovic, Matthias Scholz, Jutta Berger