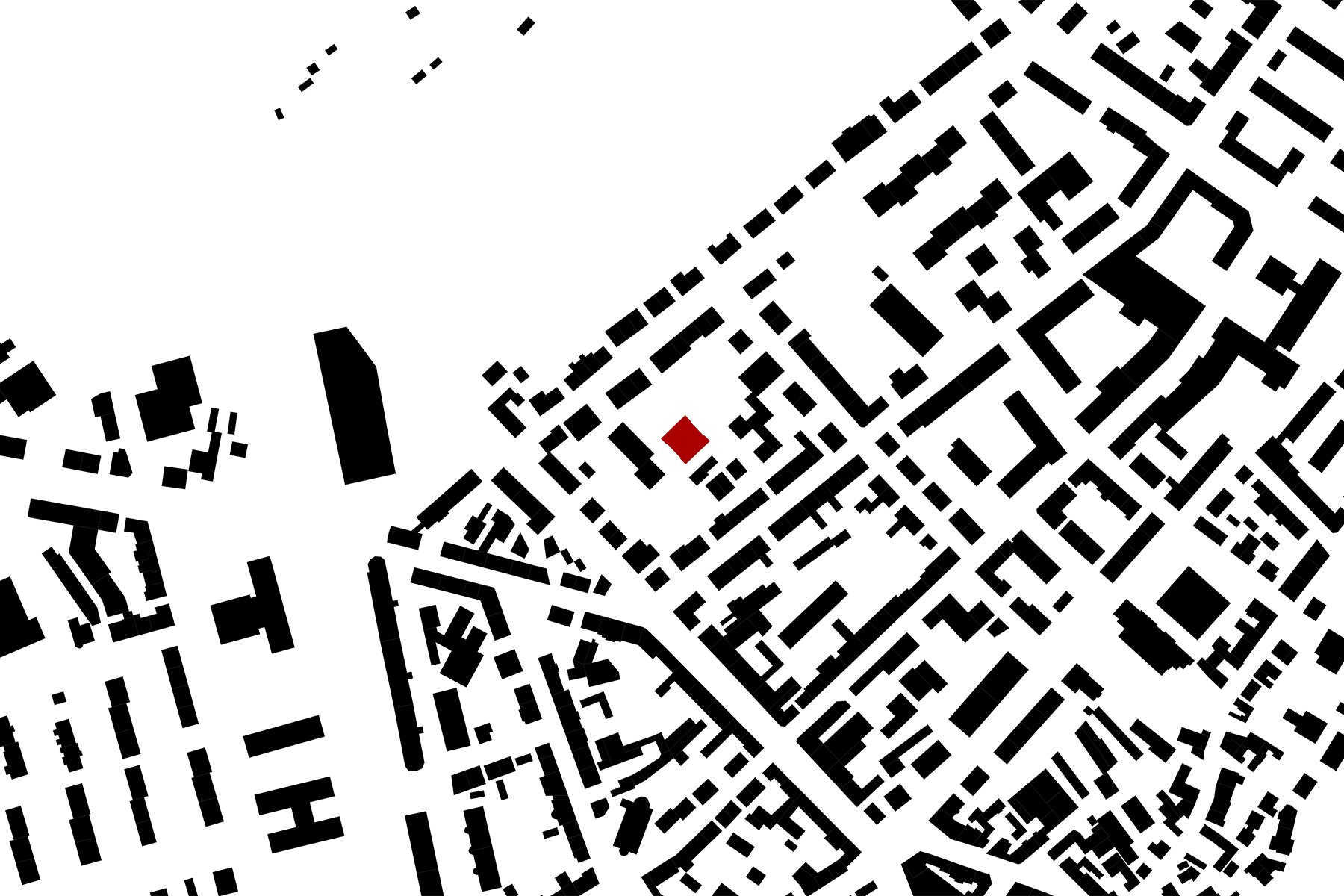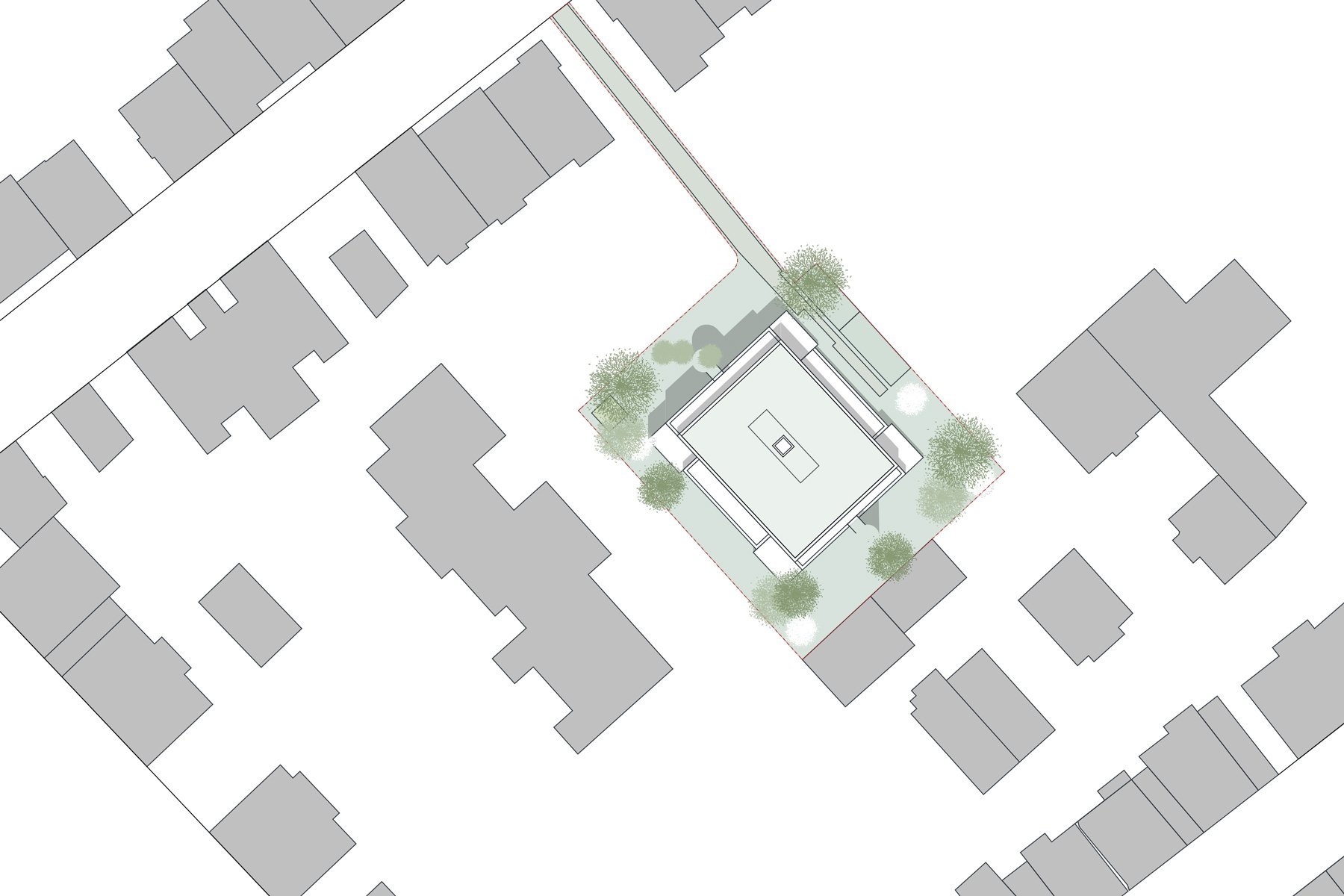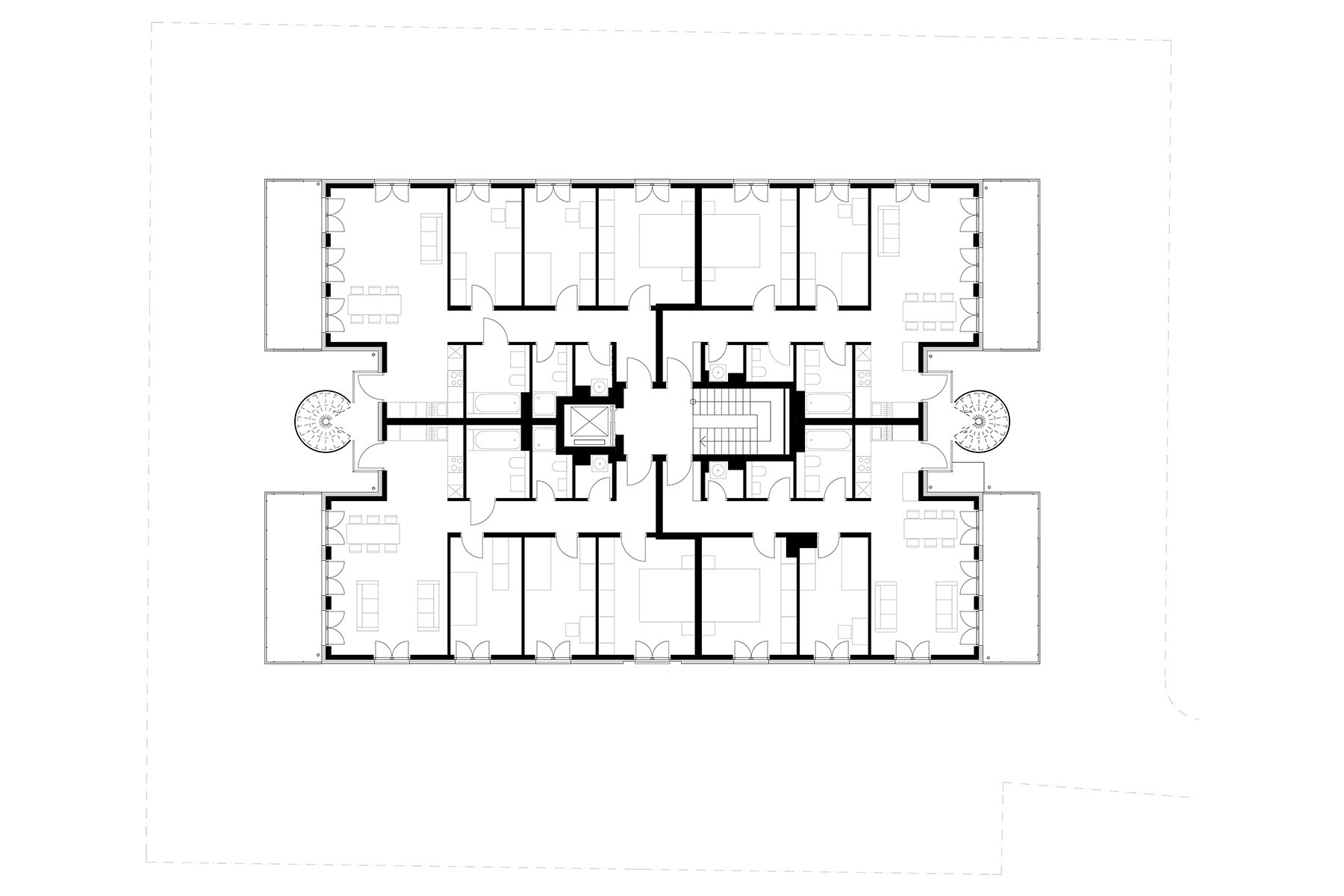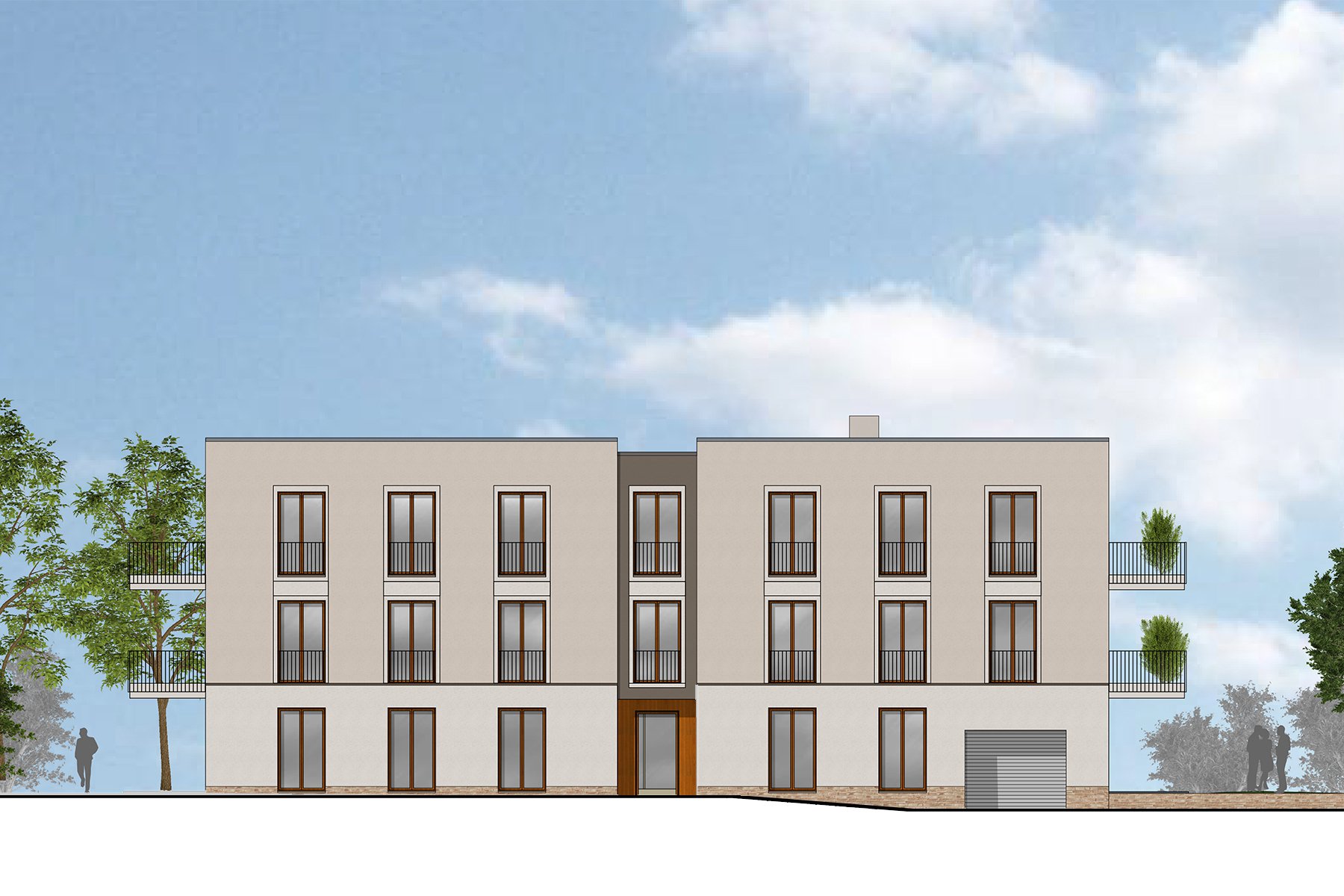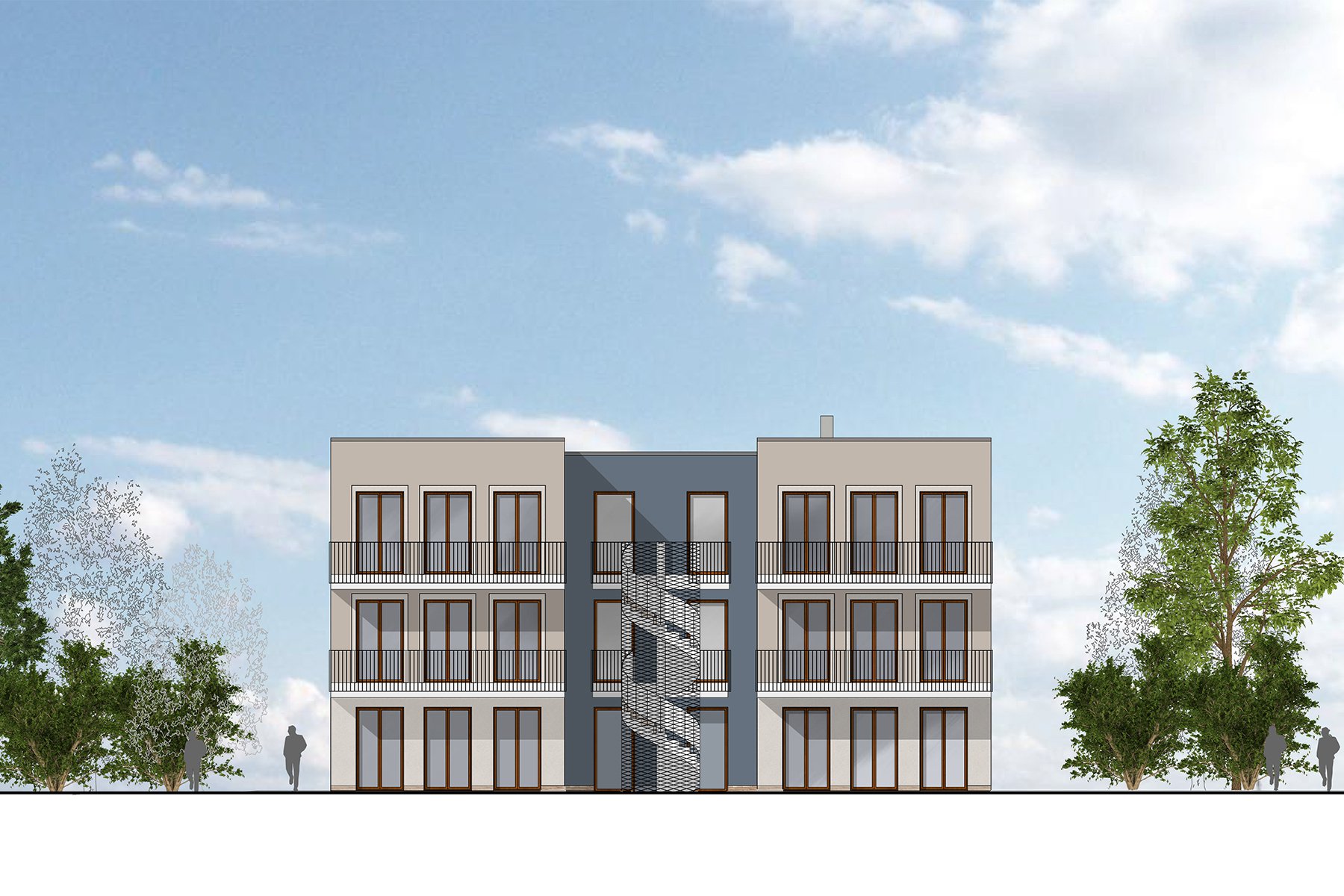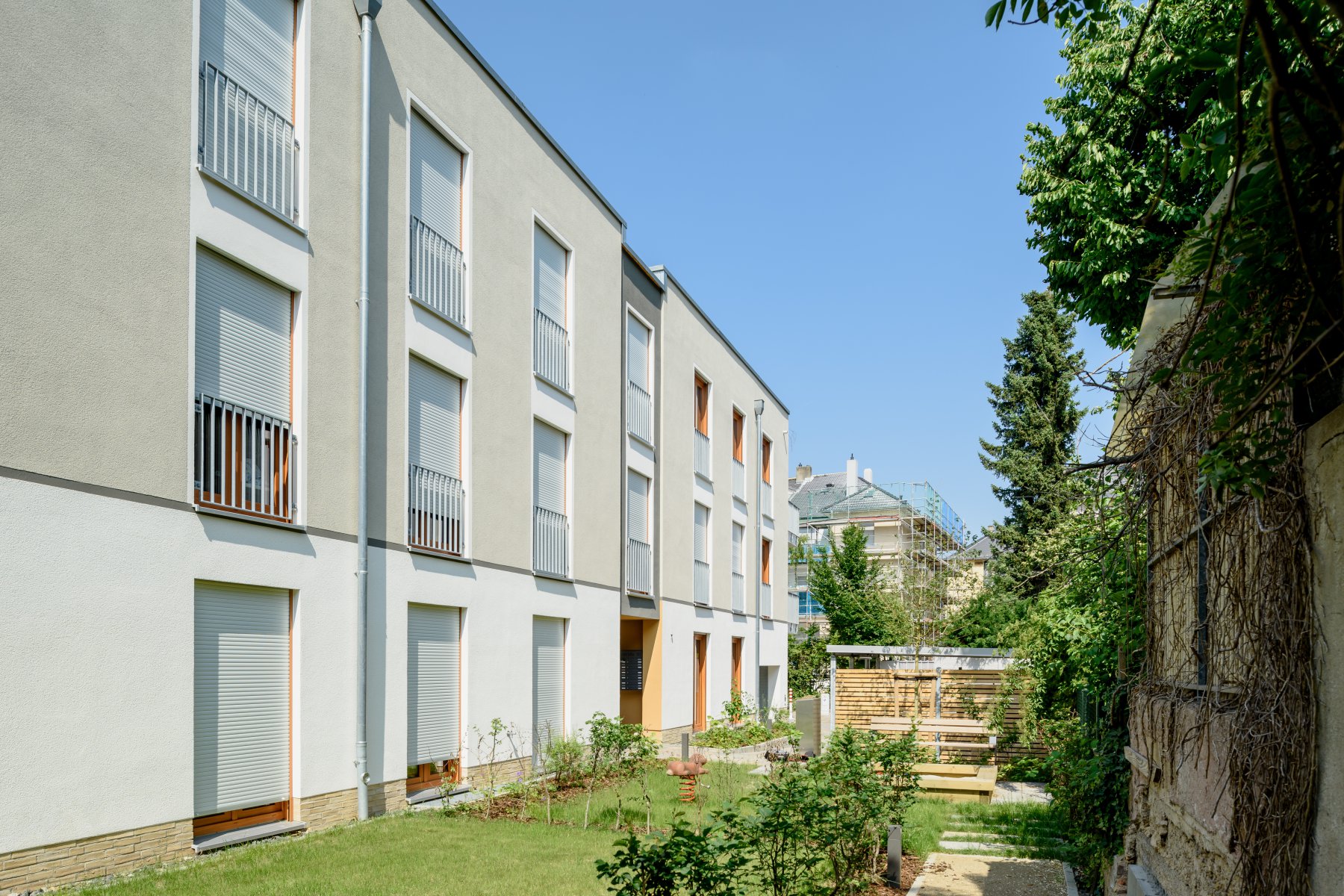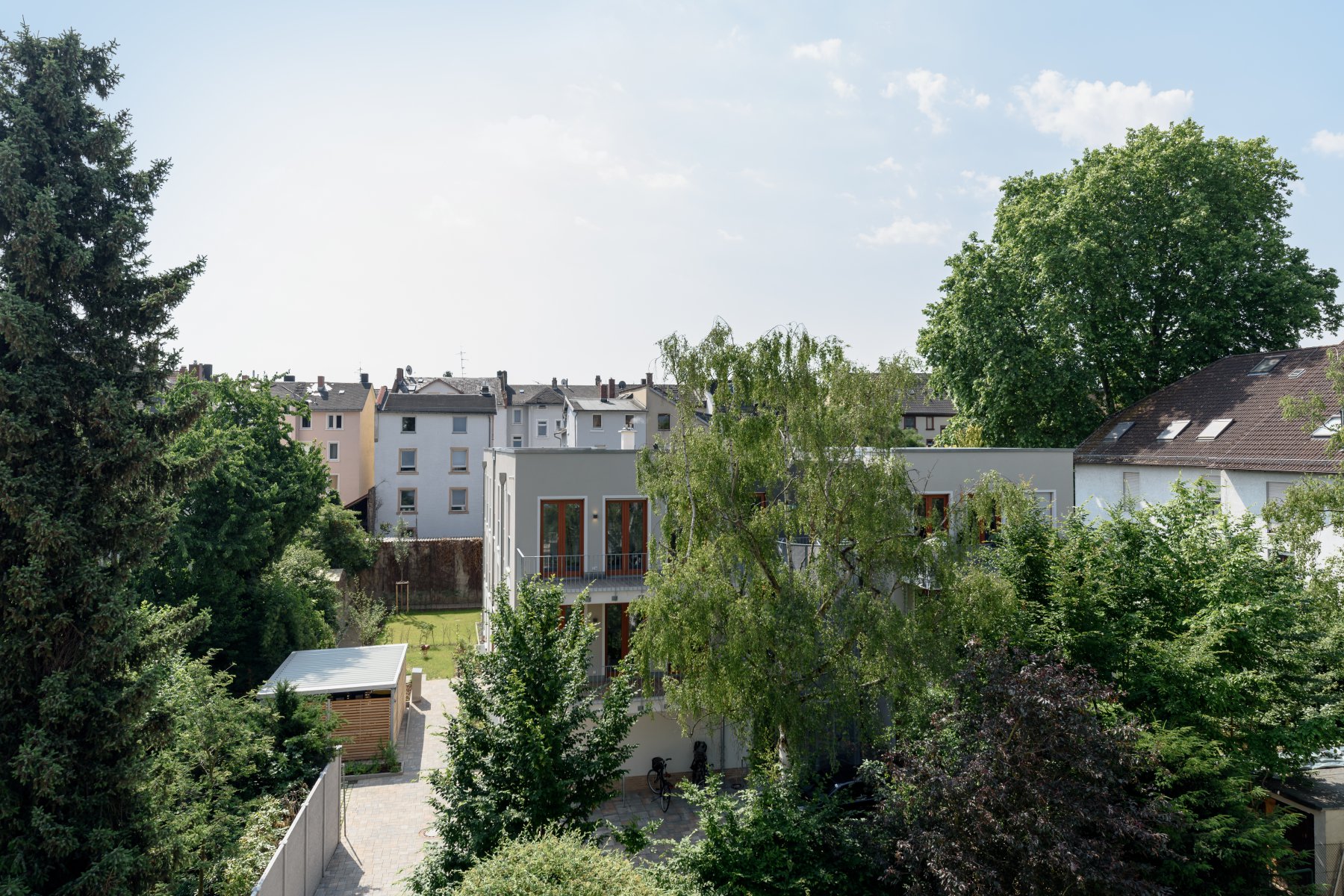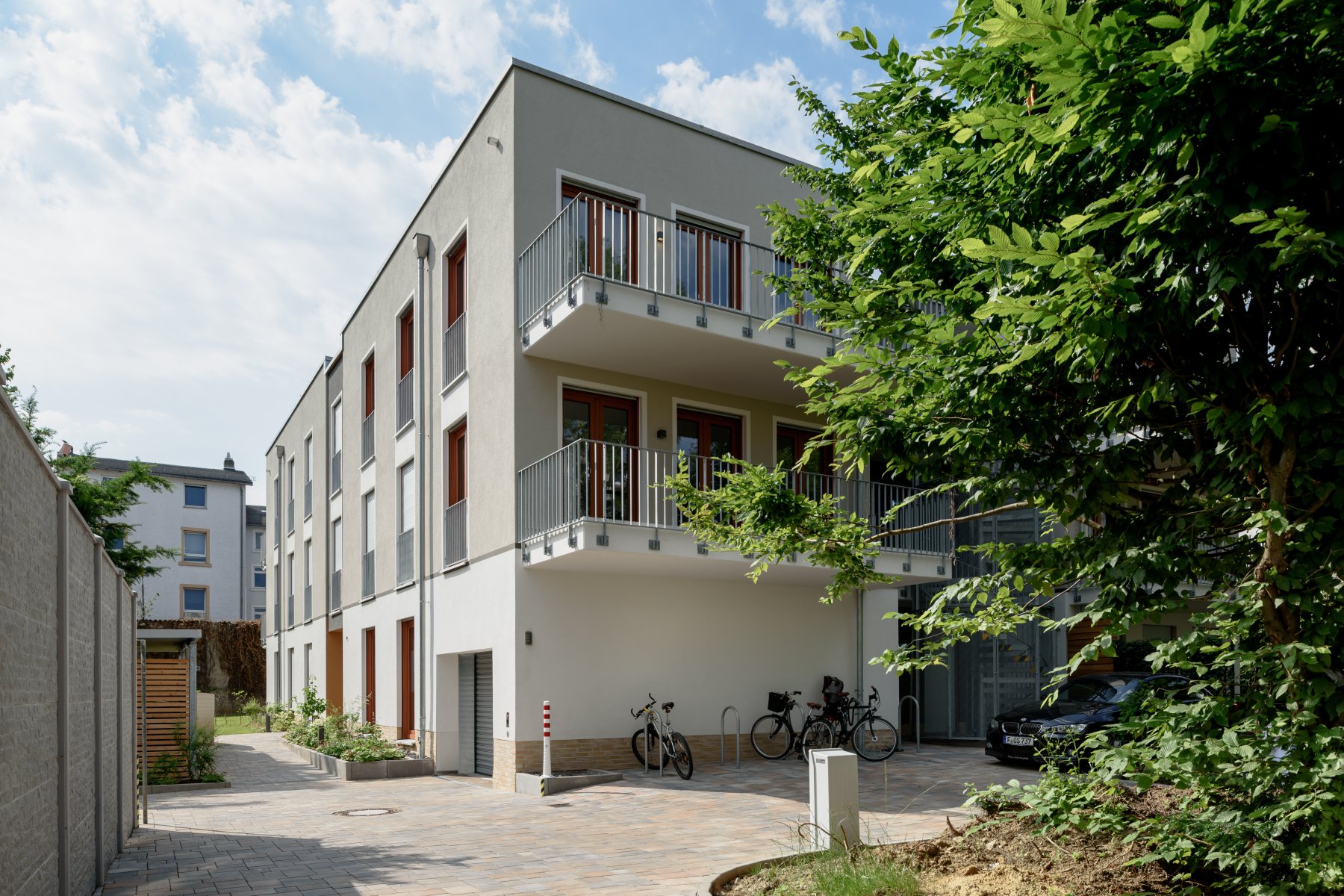 Frankfurt-Rödelheim
multi-family-house with 11 apartments and an office
direct commission, 2014 - 2017
PI Project Immobilien AG service
phases 1-4, gross floor space 1,303 sqm


Redensification is always a success if it enriches the character of a location instead of changing it. To that aim, a certain knowledge of the historically specific conditions under which a borough has evolved during long years of growth is essential. The Fuchstanz Palais building plot is situated within a generously laid-out city block in Frankfurt Rödelheim's old town, marked by multi-storied Gründerzeit ensembles as well as single, high quality residential buildings from various periods of the 19th century, which are worth sustaining. The new building with eleven living units complements the dominating typology of the borough in the form of a threefold structure which presents itself as a solitary urban element by way of its measures and symmetrical layout. Its unobtrusive appearance is marked by the well-balanced proportions of punctuated facades, detailed window embrasures and structuring cornices, as well as a calm roof shape and attrac-tively designed green spaces. The generous layouts of the apartments refer to the classical Gründerzeit outline and open up to the garden via the central living area and connected terrace. That way, the house combines an upper middle class living quality with the merits of a country villa, right in the heart of the city.
project team: Jens Jakob Happ, Ana Marija Milkovic, Silvia Santos, Matthias Scholz