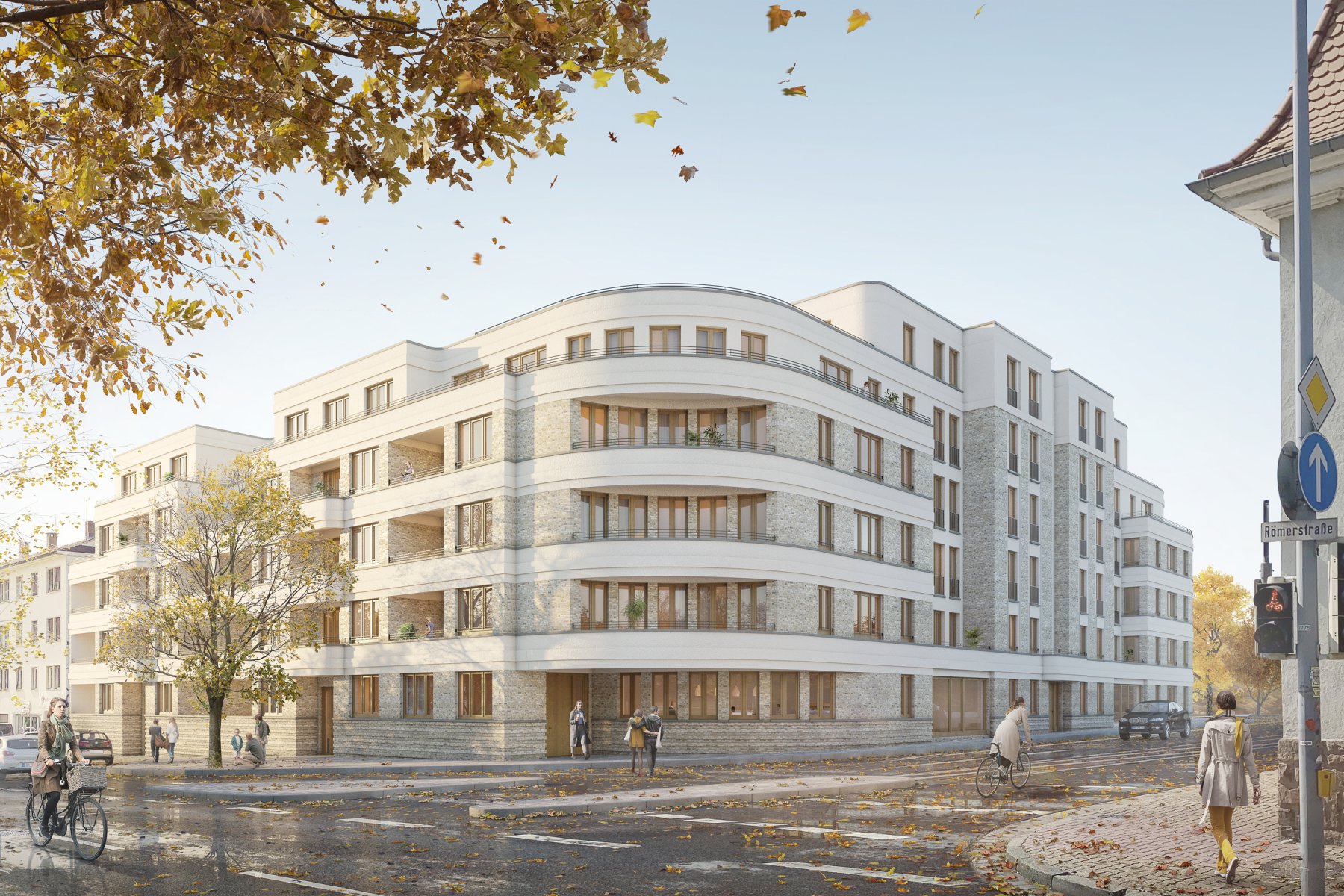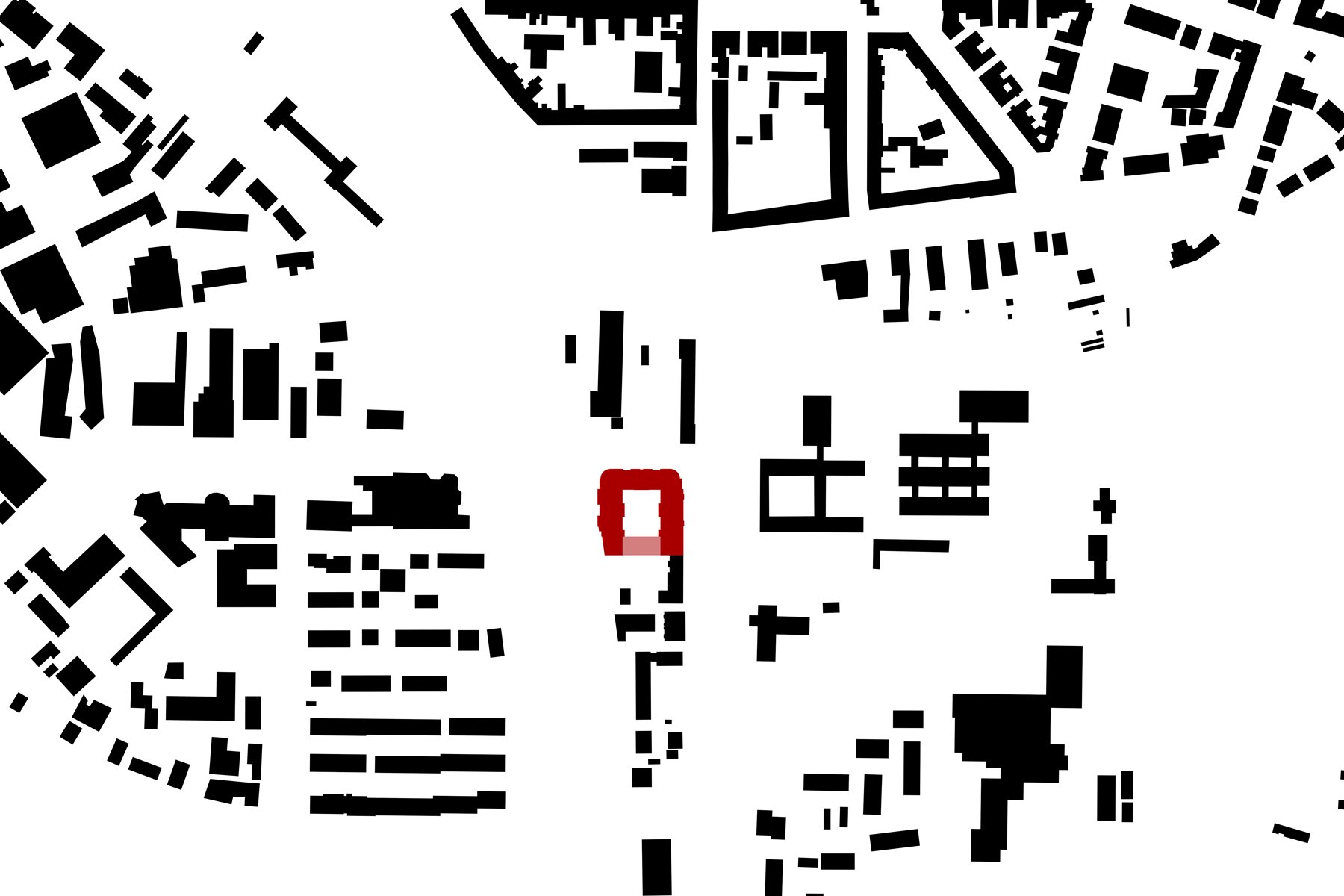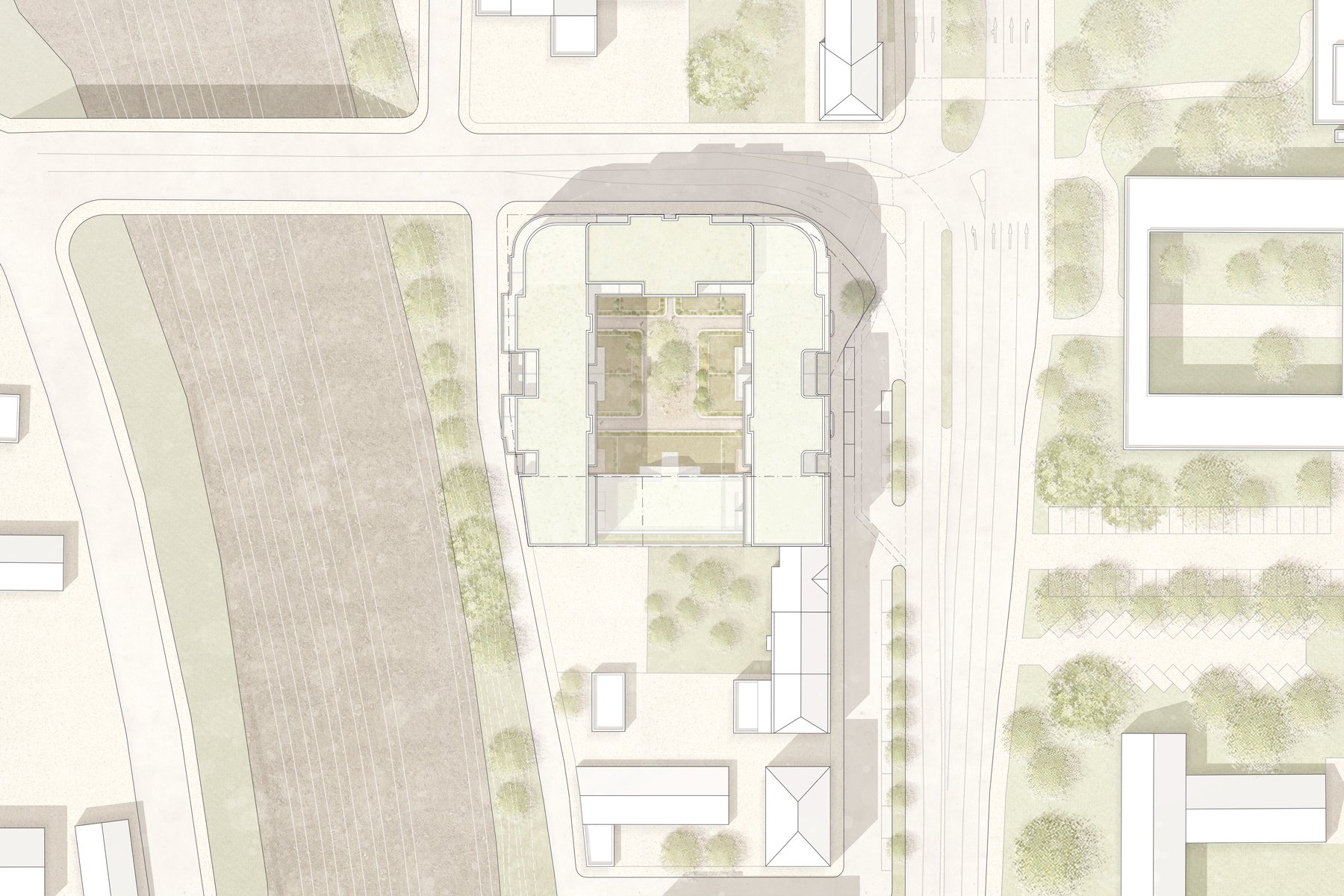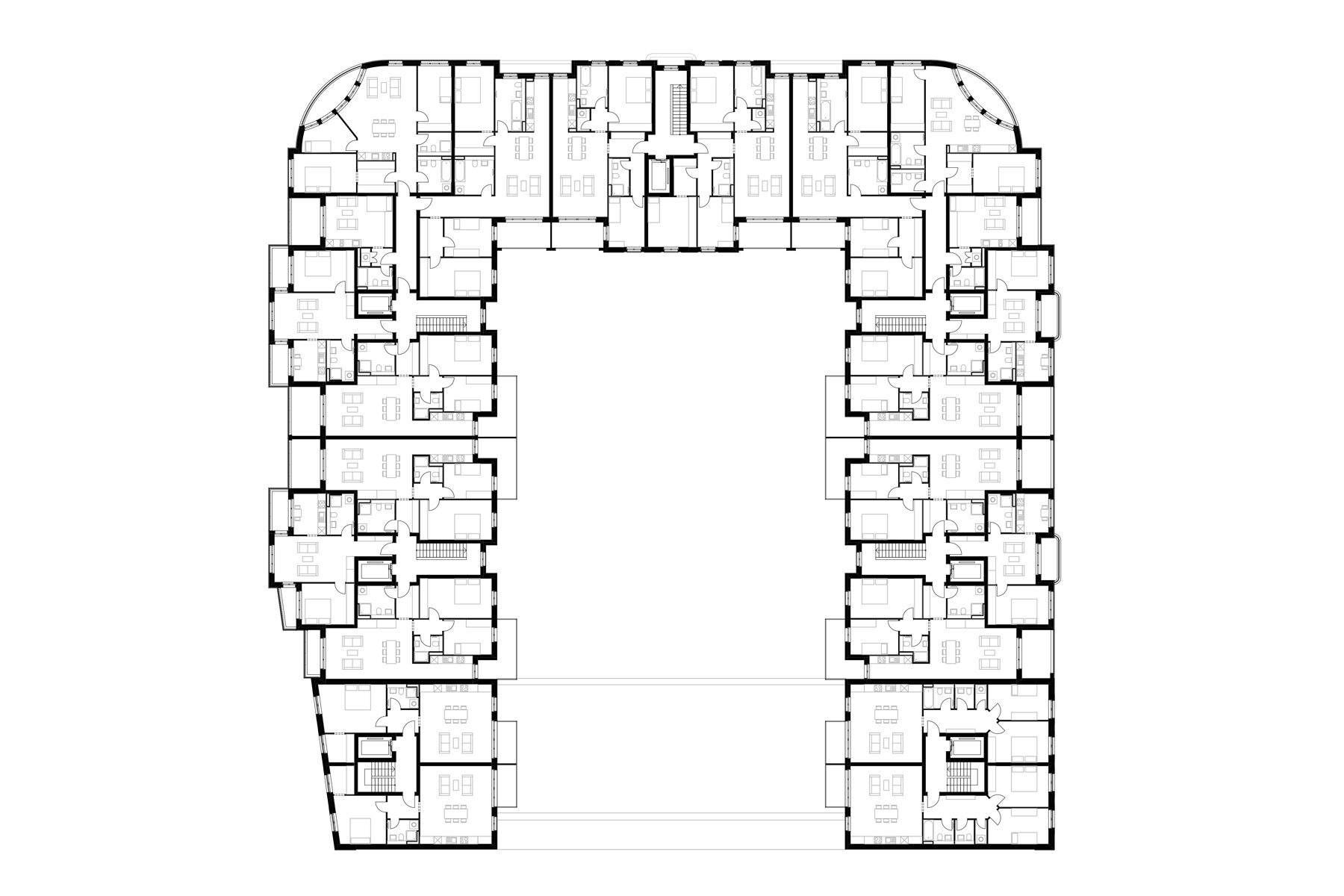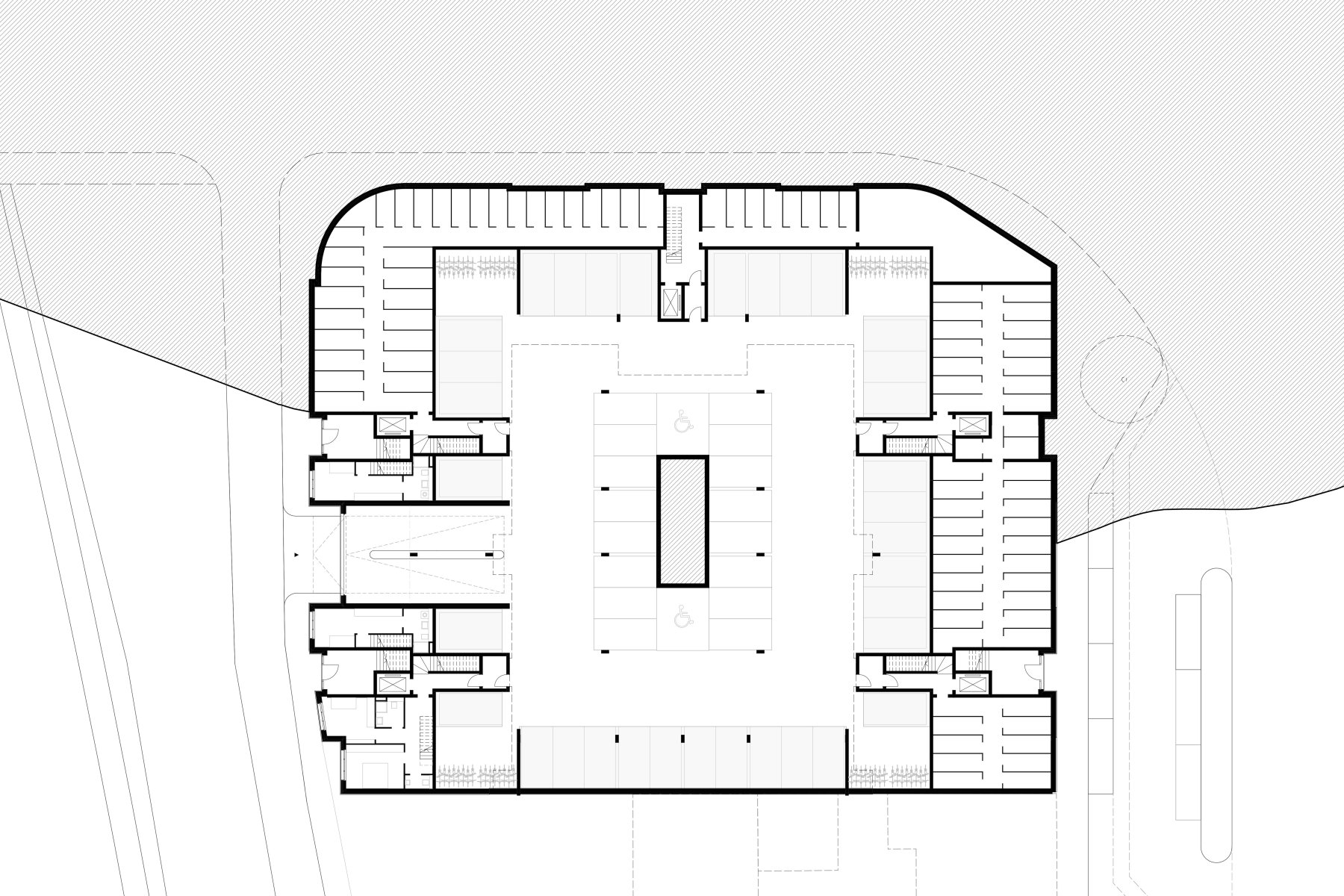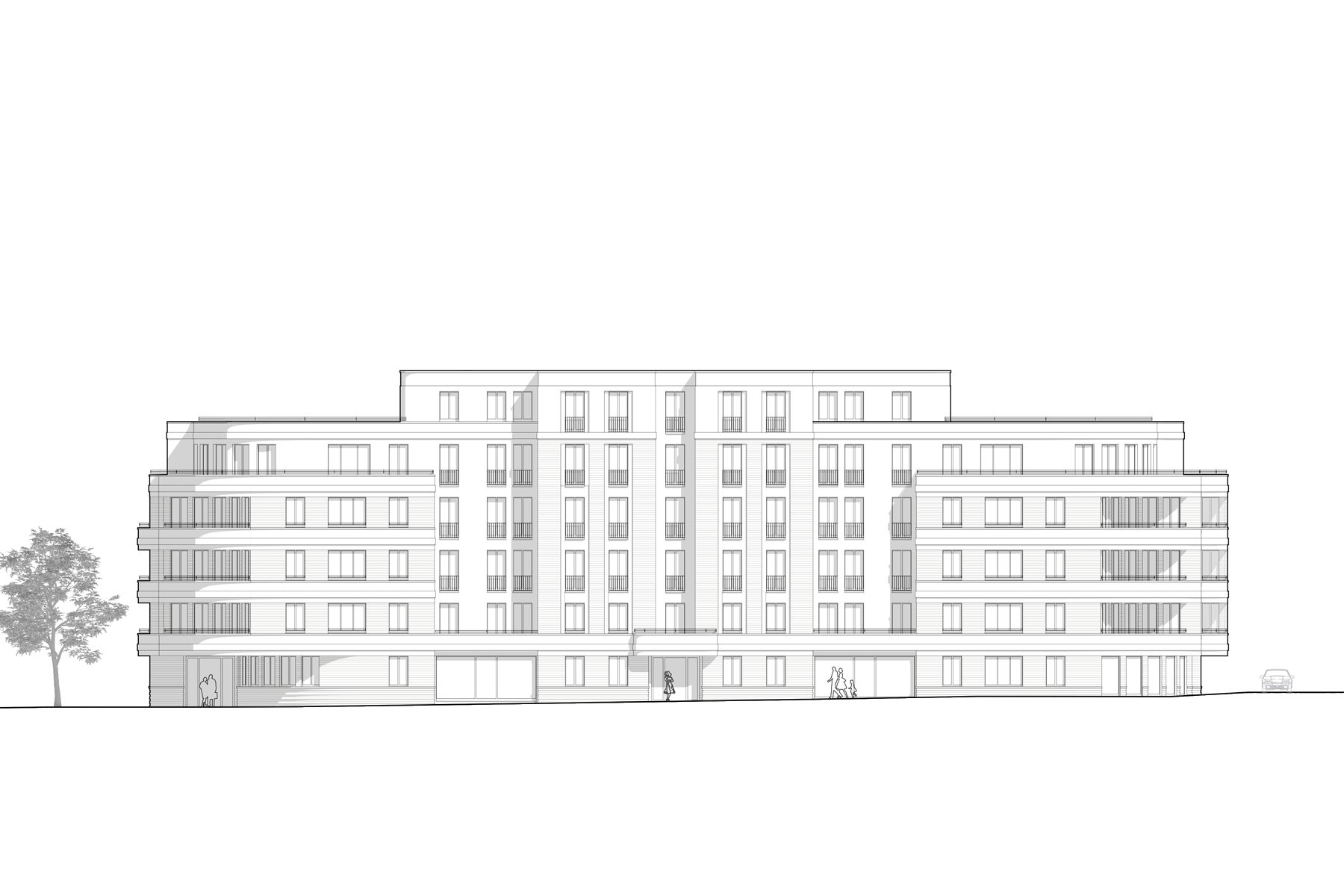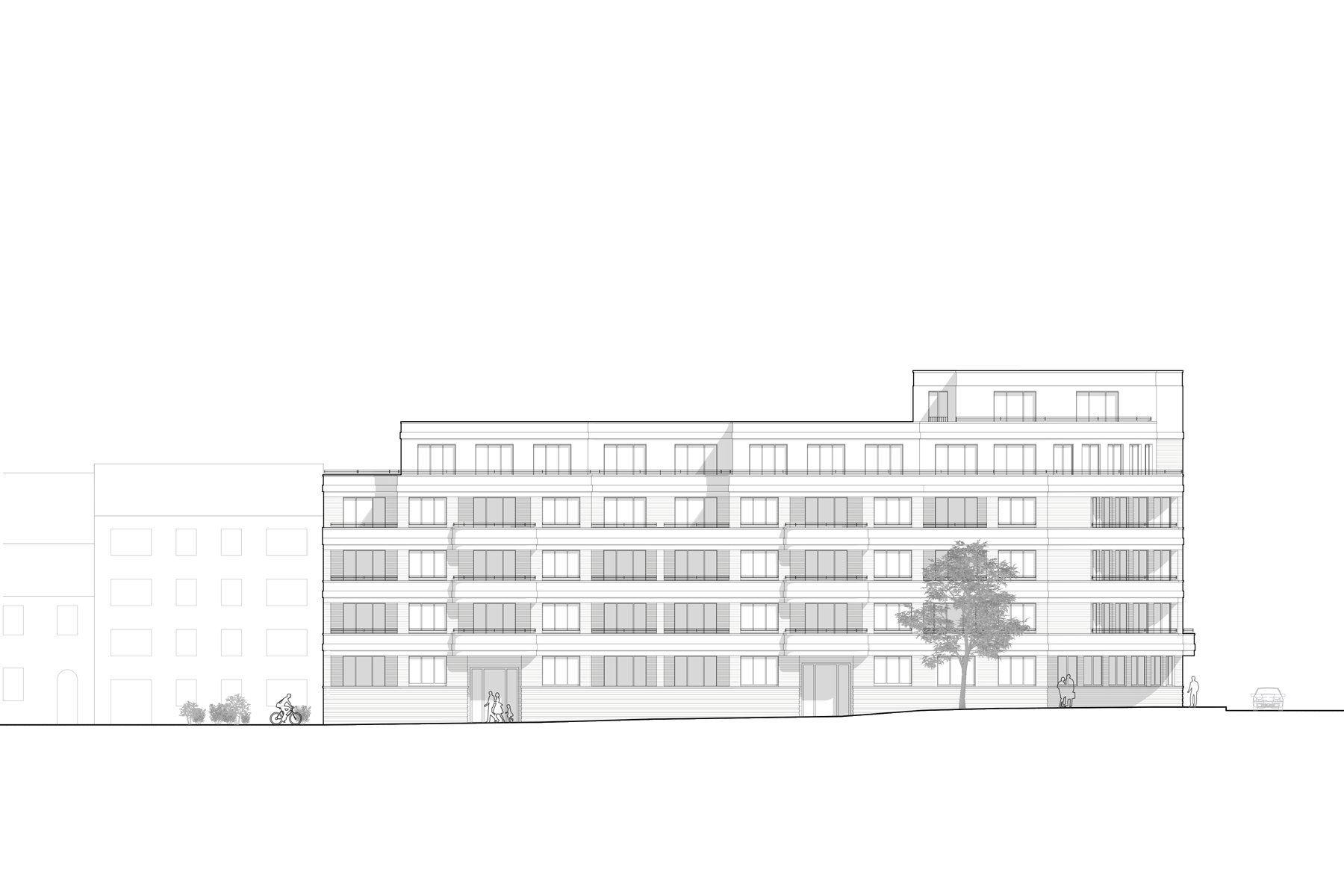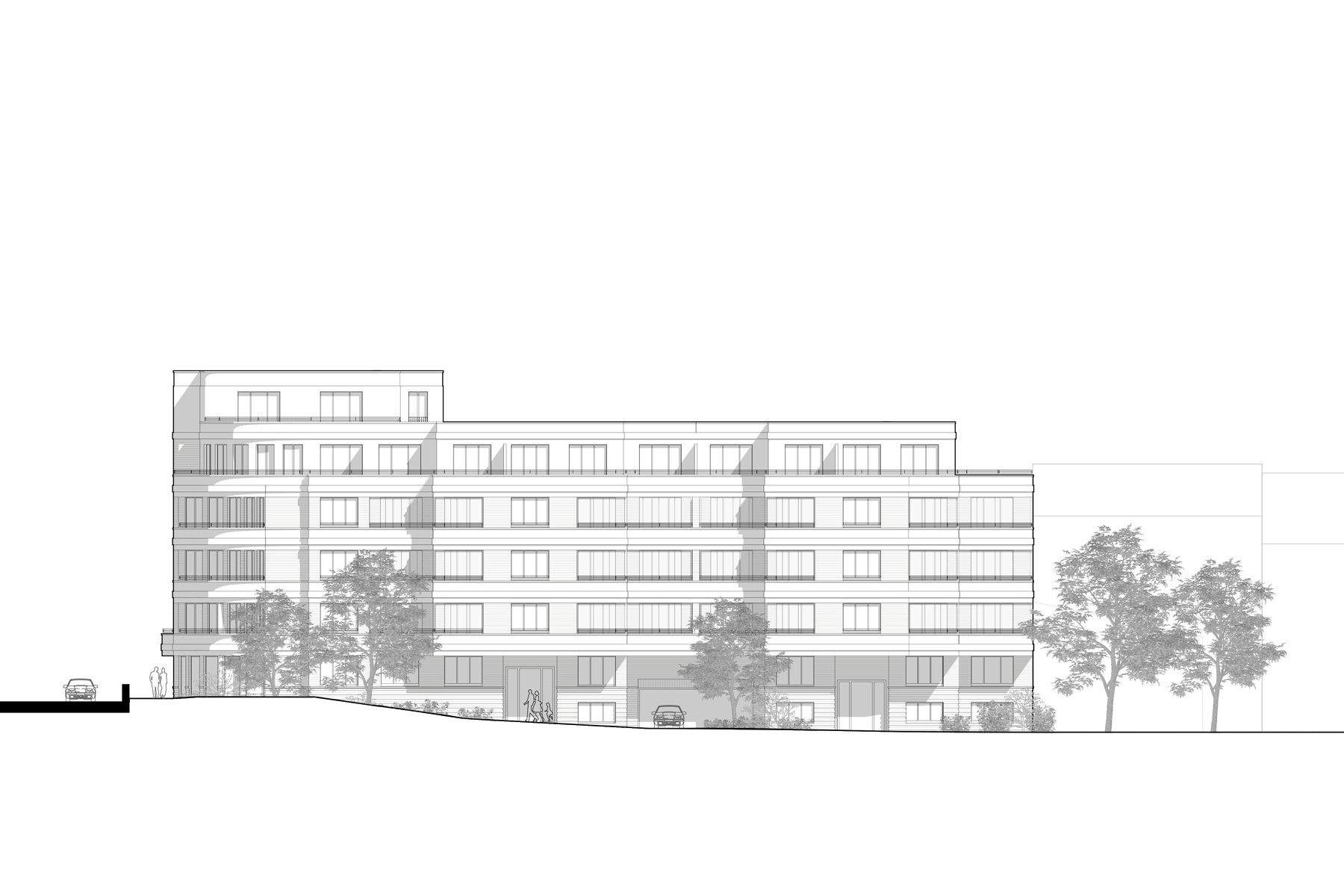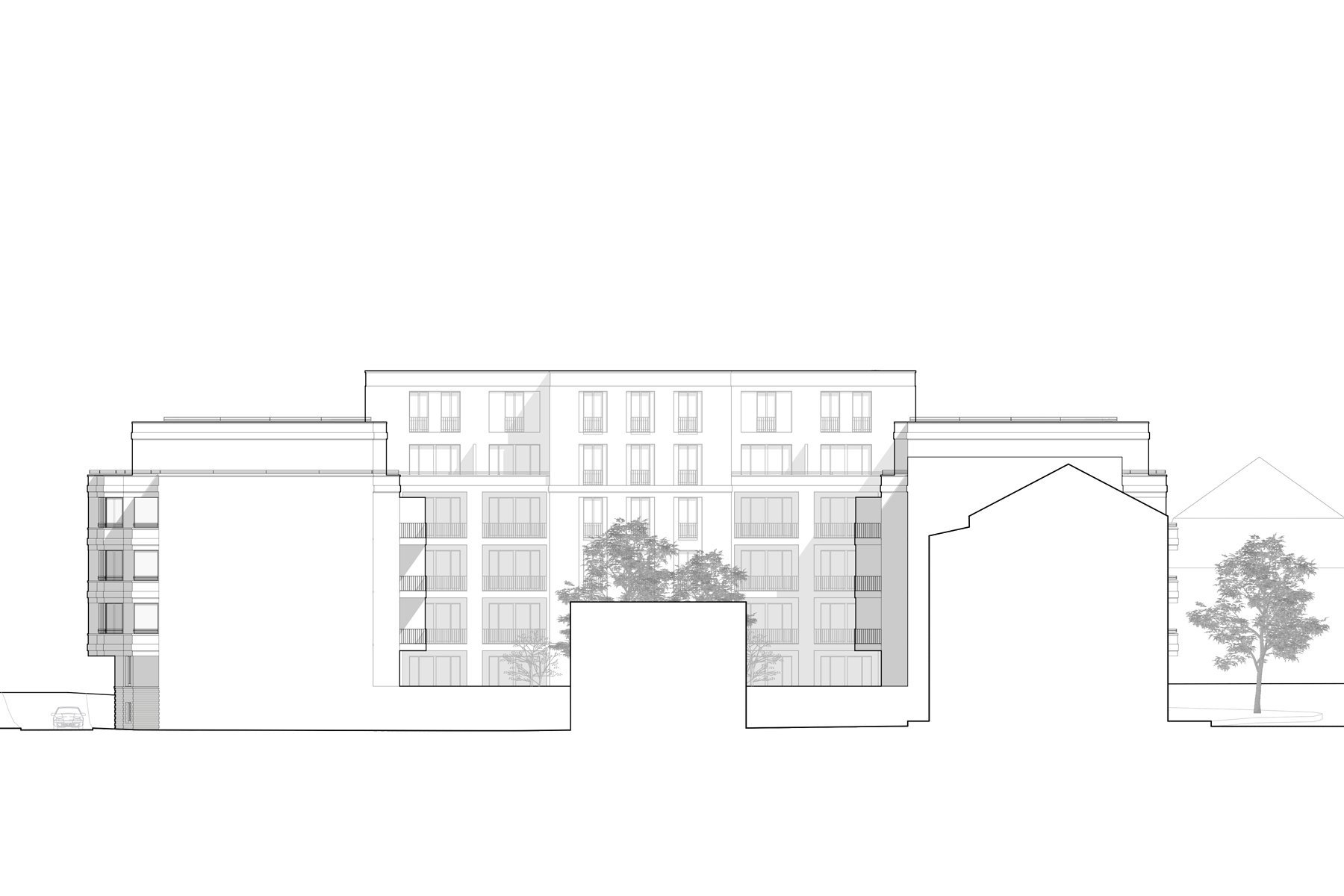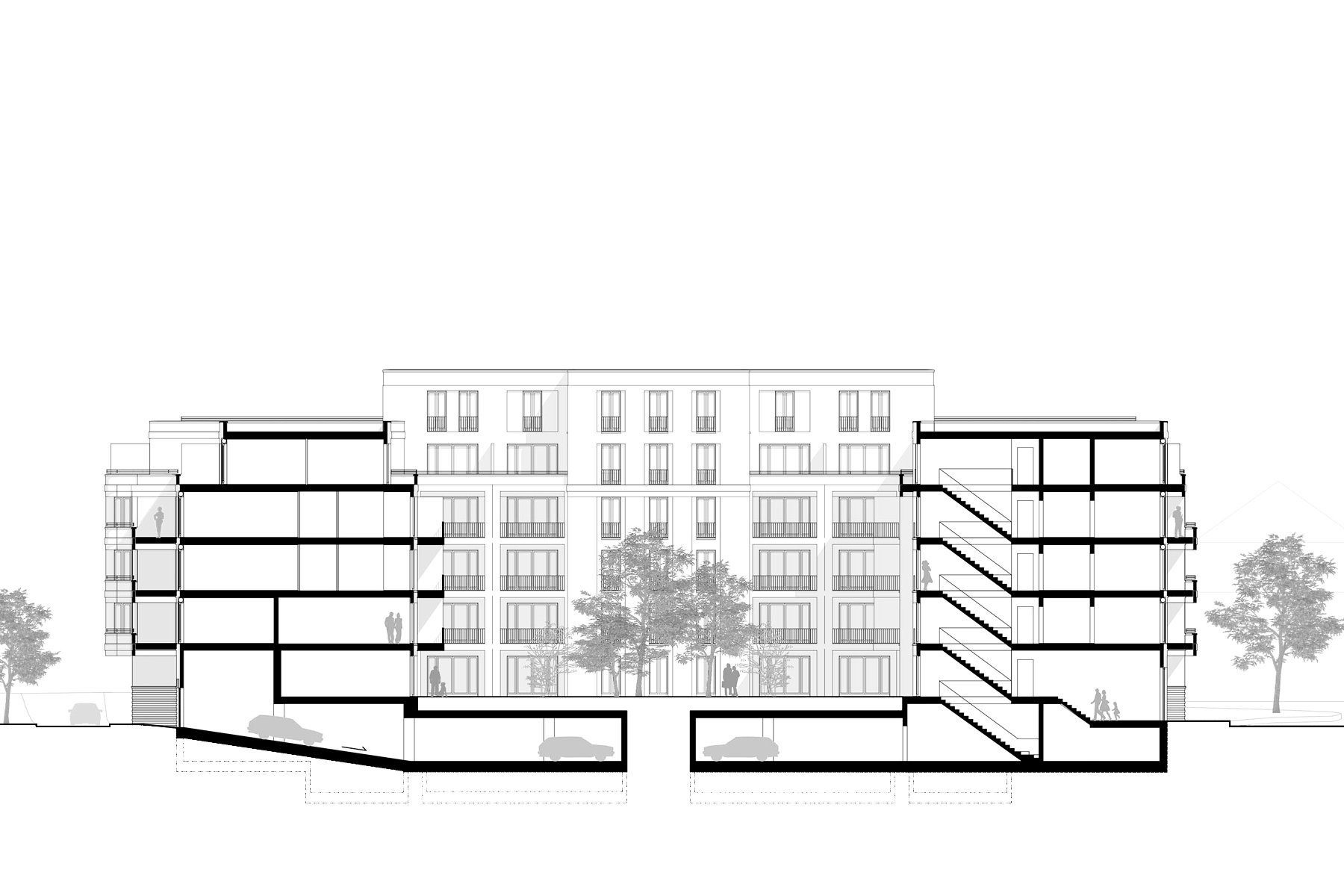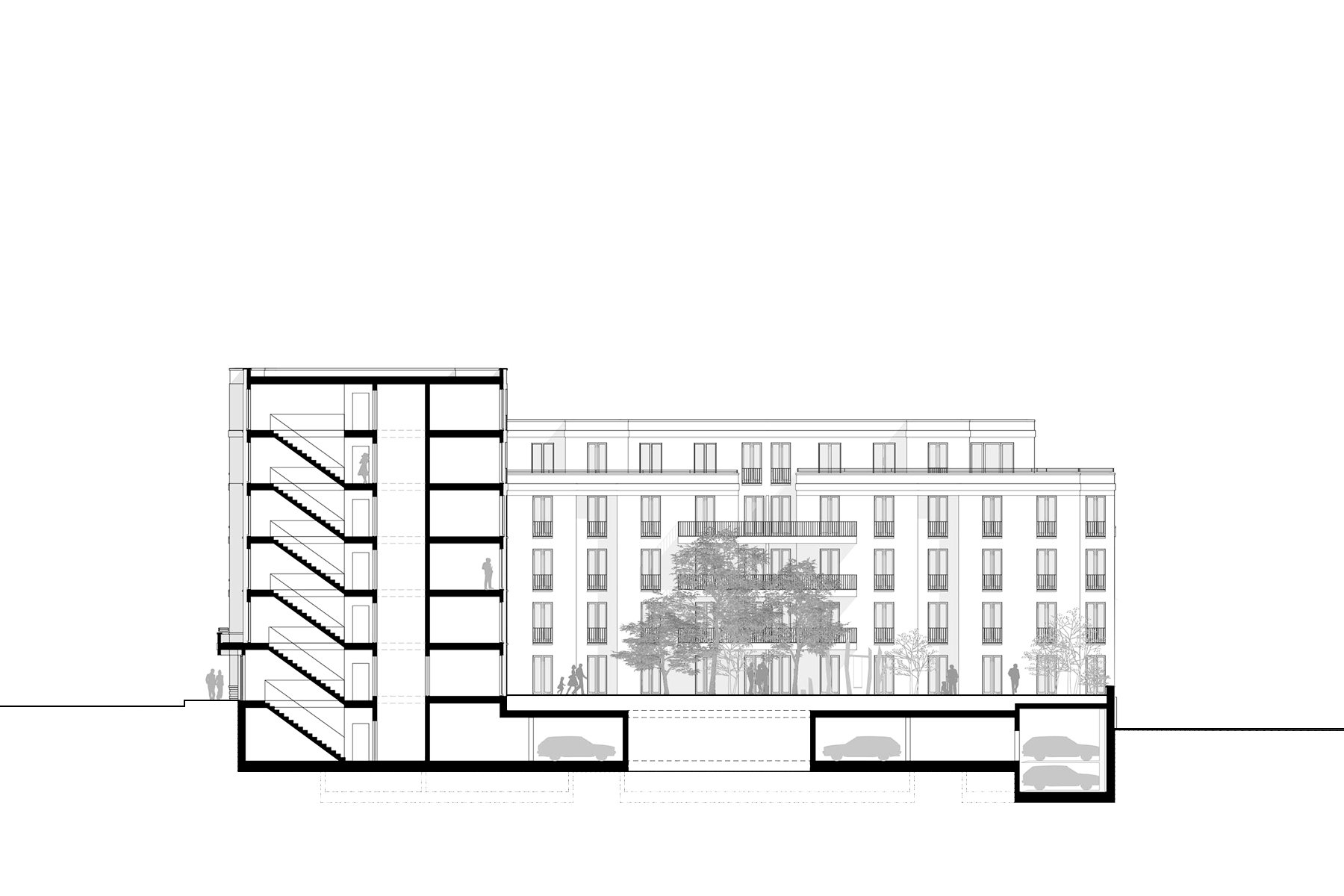 Heidelberg
92 residential units / 5 multi family homes and commercial use
invited competition, 2020 1. Prize,2022
Erhard & Stern Real Estate GmbH building, 2022 instructed
phases: 1-5 gross floor, area: 11674 sqm


The benefits of inner city block development are fully utilized for the Hebelstrasse plot: Within loud and polluted urban surroundings, a protected oasis is created. The spacious, sunny garden court is fully protected by the buildings. It offers a high recreation quality, enhanced by meticulous landscaping. The communal buildings are placed in the center. Large trees provide shade and cool, a quality reflected by the buildings which open towards the courtyard with green loggias, balconies and terraces. The result is an island of peace and serenity with a connection to nature. A rhythm of gaps and cuts along the housing units help structuring the large-scale form of the urban block development into individual sections, furthermore marked by their own facade design. Despite an overall building depth of 17m around the courtyard, with only 5 access cores, the layout quality remains high, through to the corner apartments. Shielding between the living units is guaranteed. The residential community remains mainly exclusive, as it is the only way it can be identified, developed and nourished. The 92 privately financed and fixed-price apartments combine an appropriate density with comfortable privacy, as well as generously laid out greenery and high quality rooms. Thus, a space is created to meet the diversity of needs, cultural backgrounds and worldviews of the inhabitants.

project team: Jens Jakob Happ, Jelena Duchrow, Nan Wu, Francisco S. Enriquez Falconi
cooperation: Mettler Landschaftsarchitektur