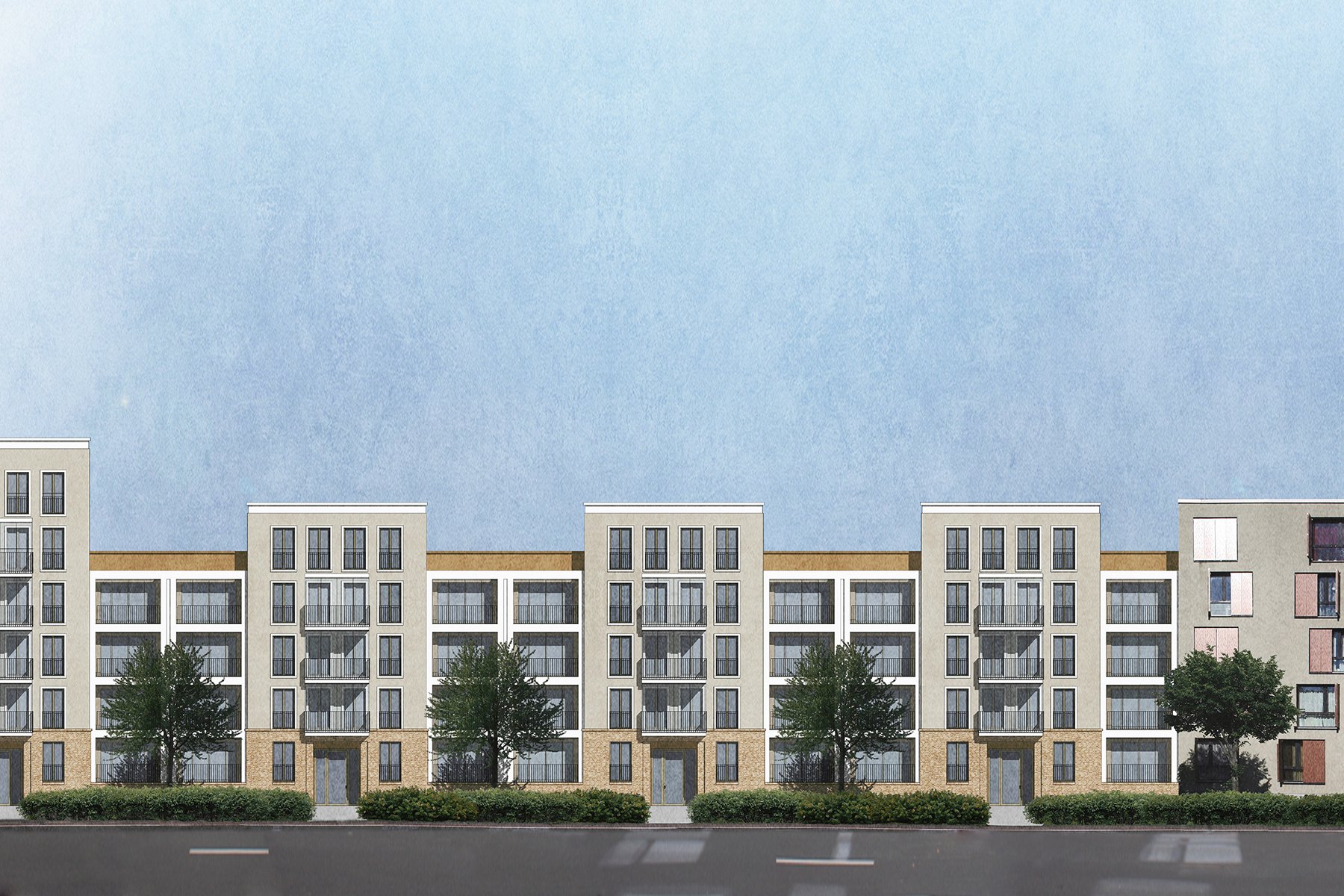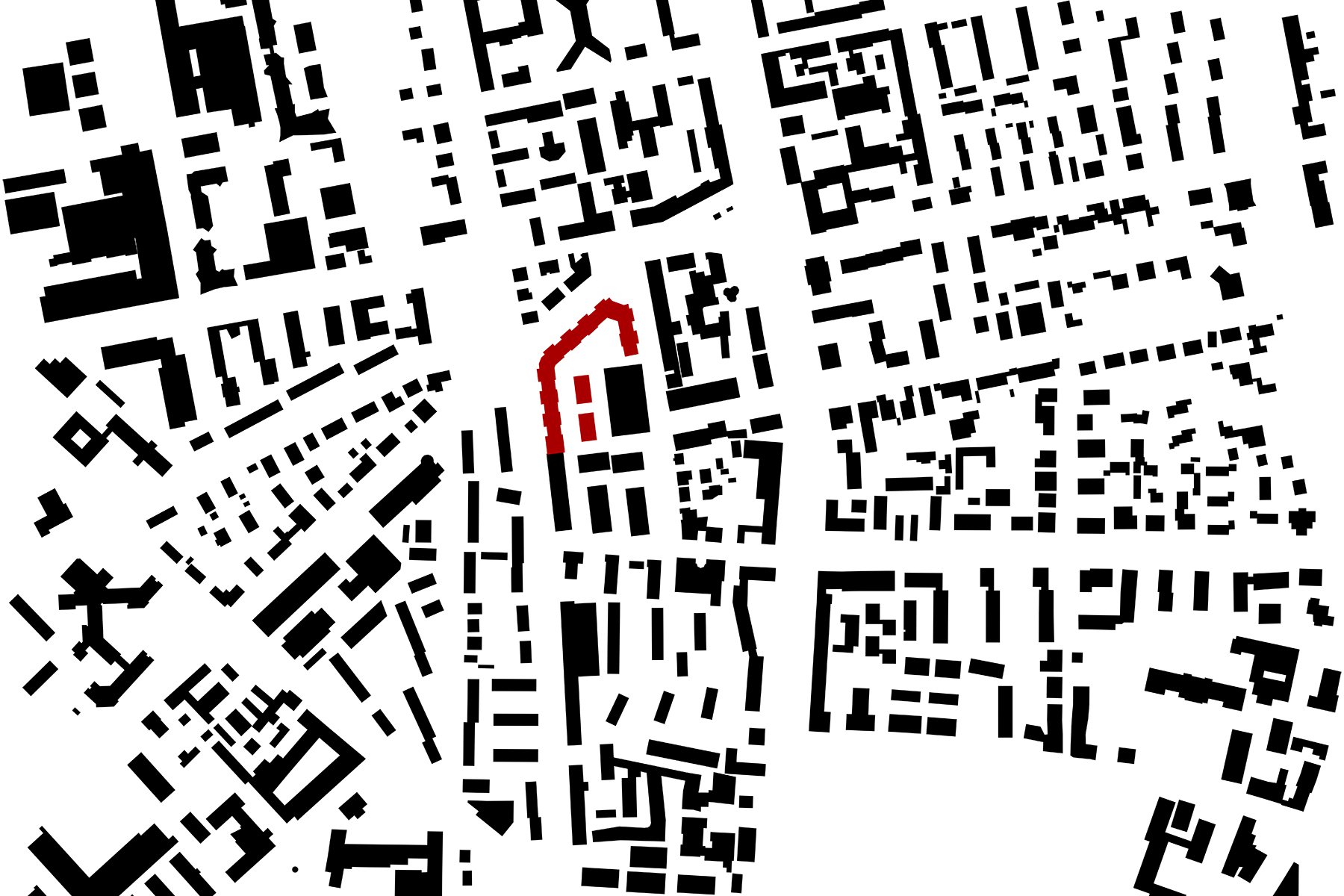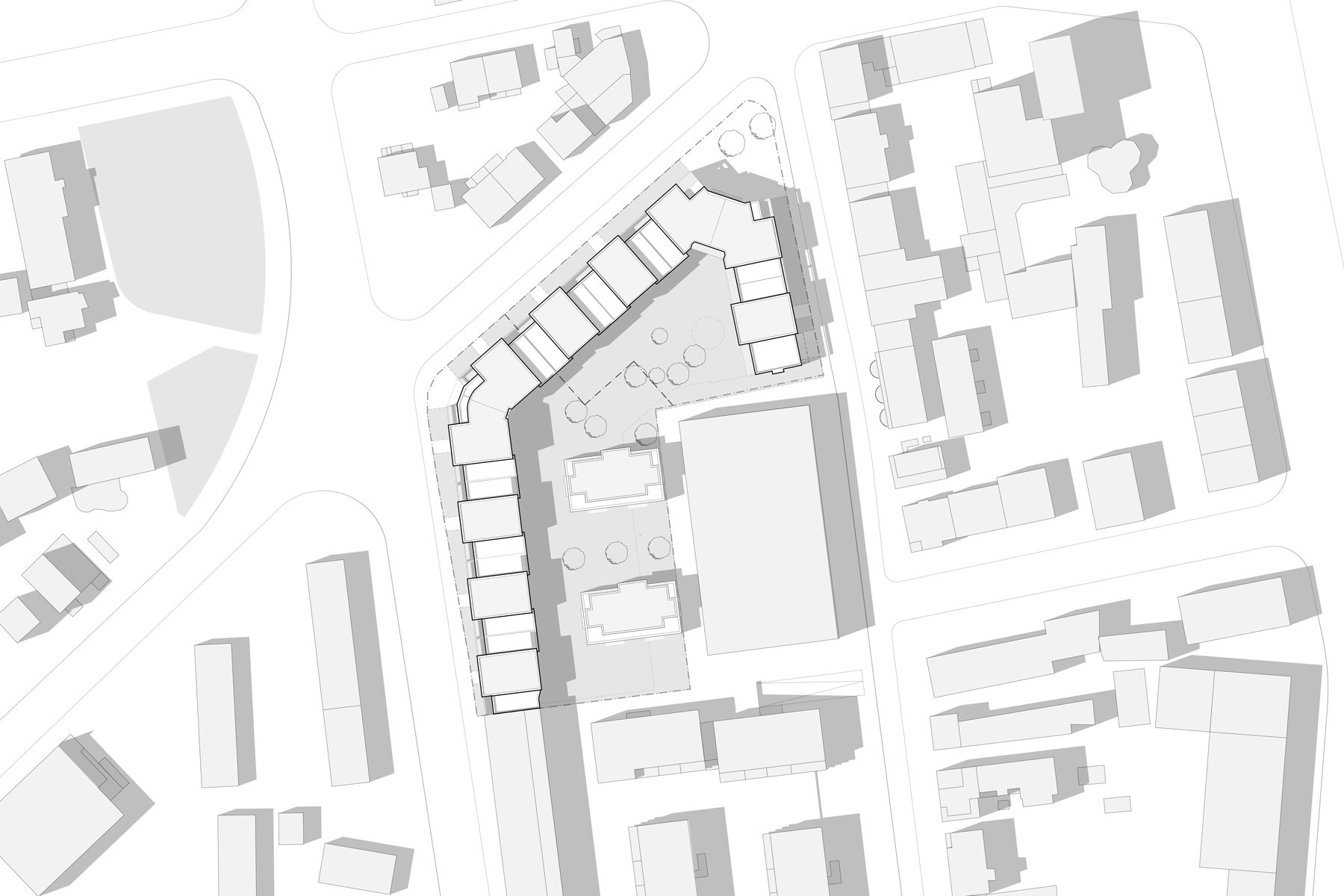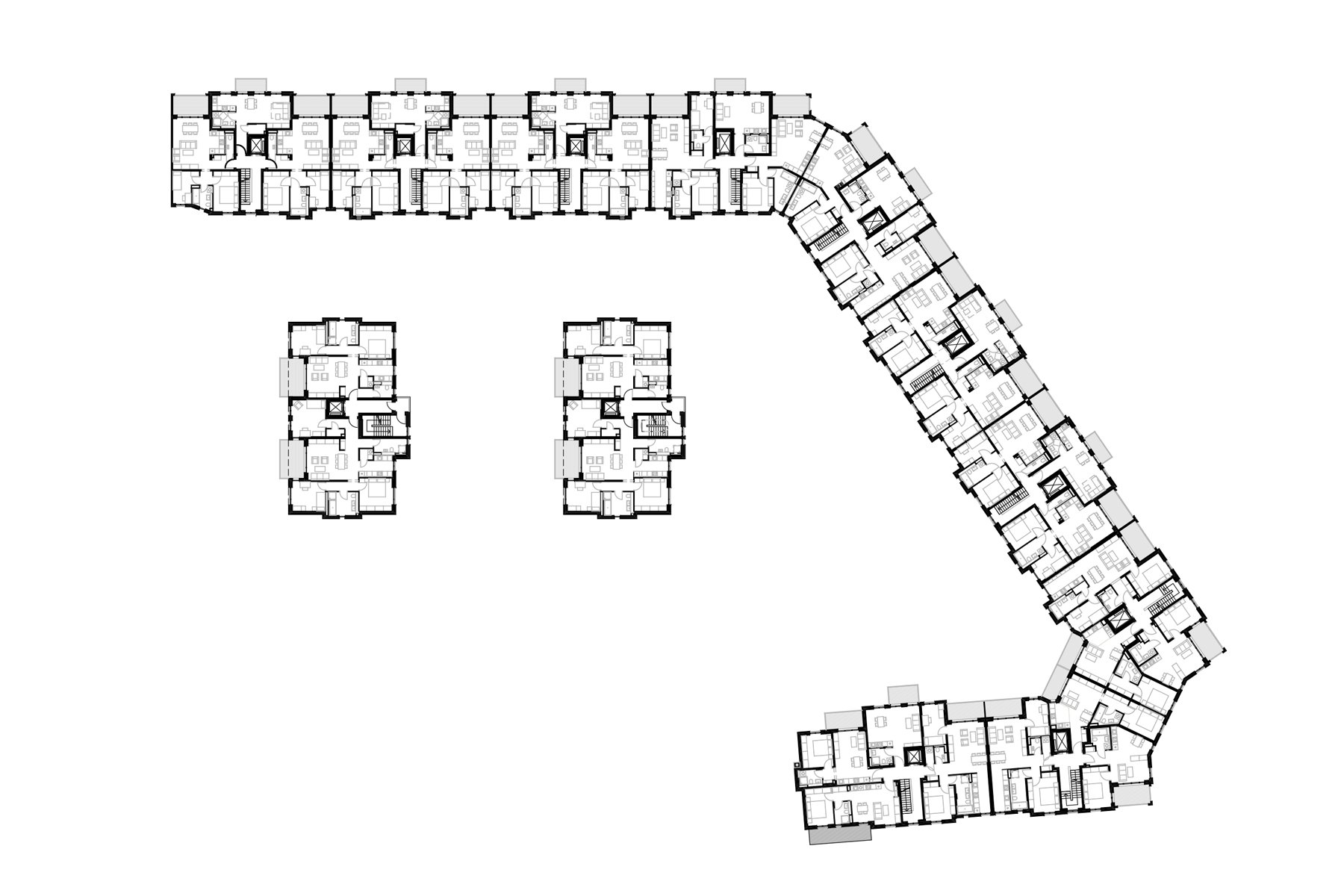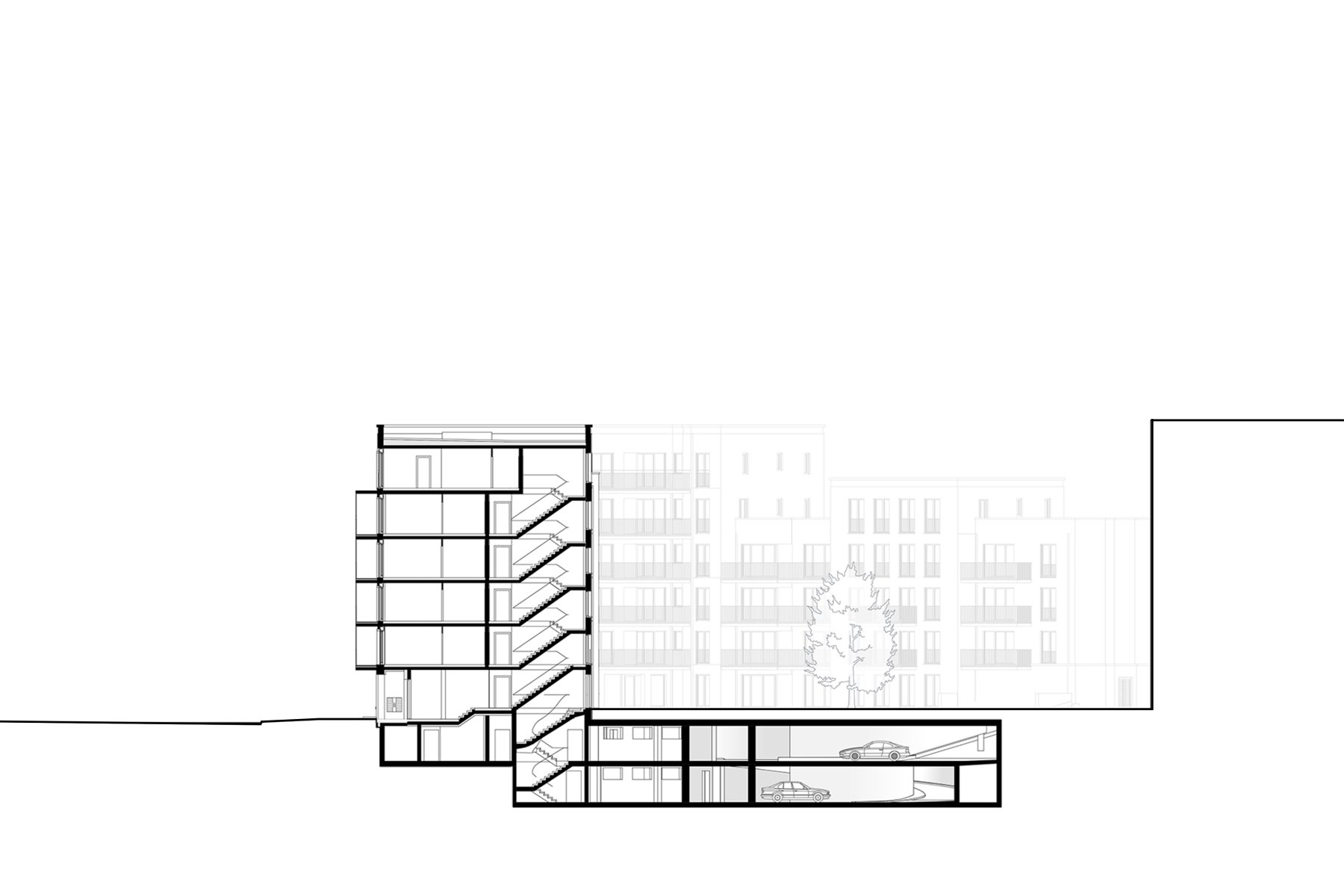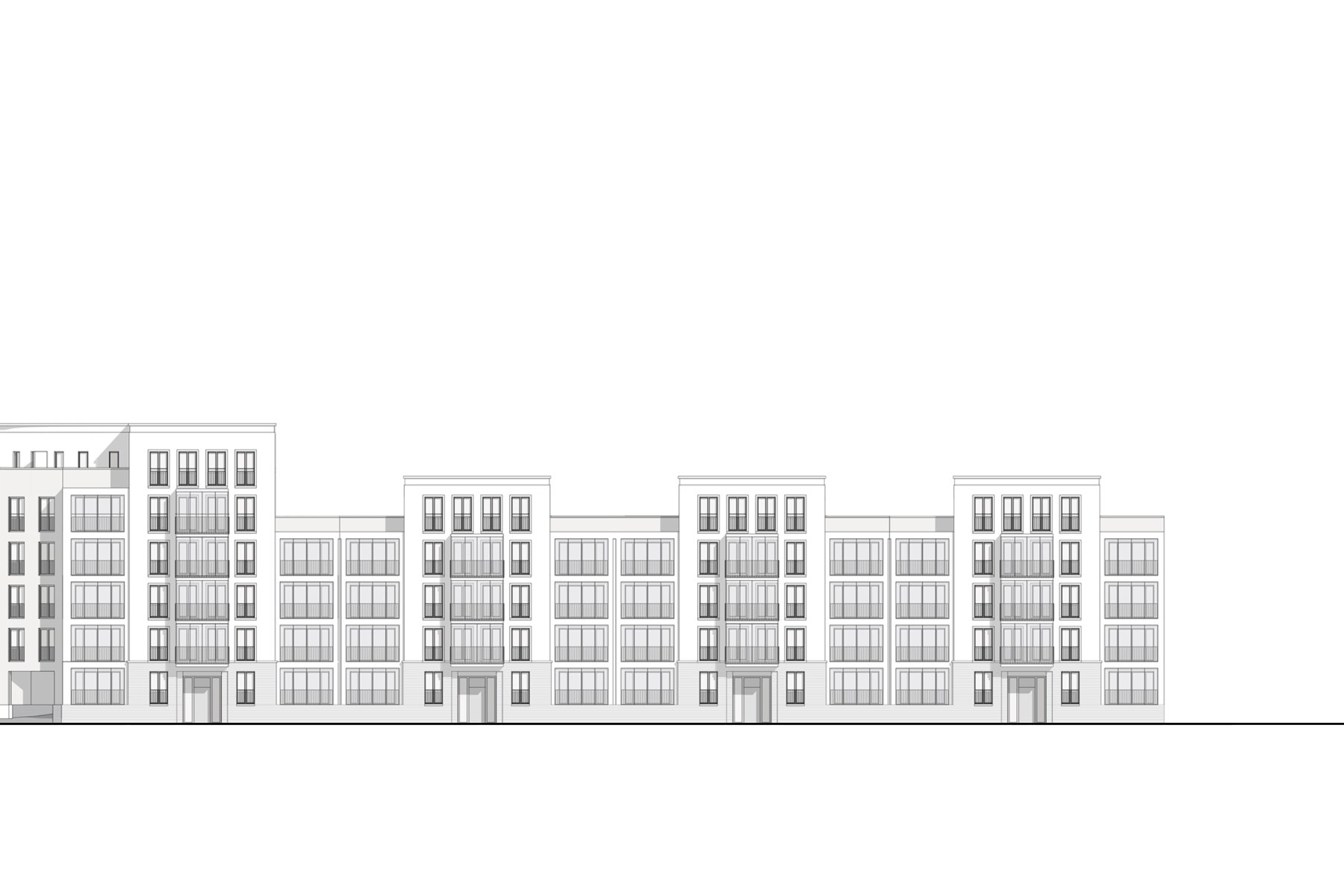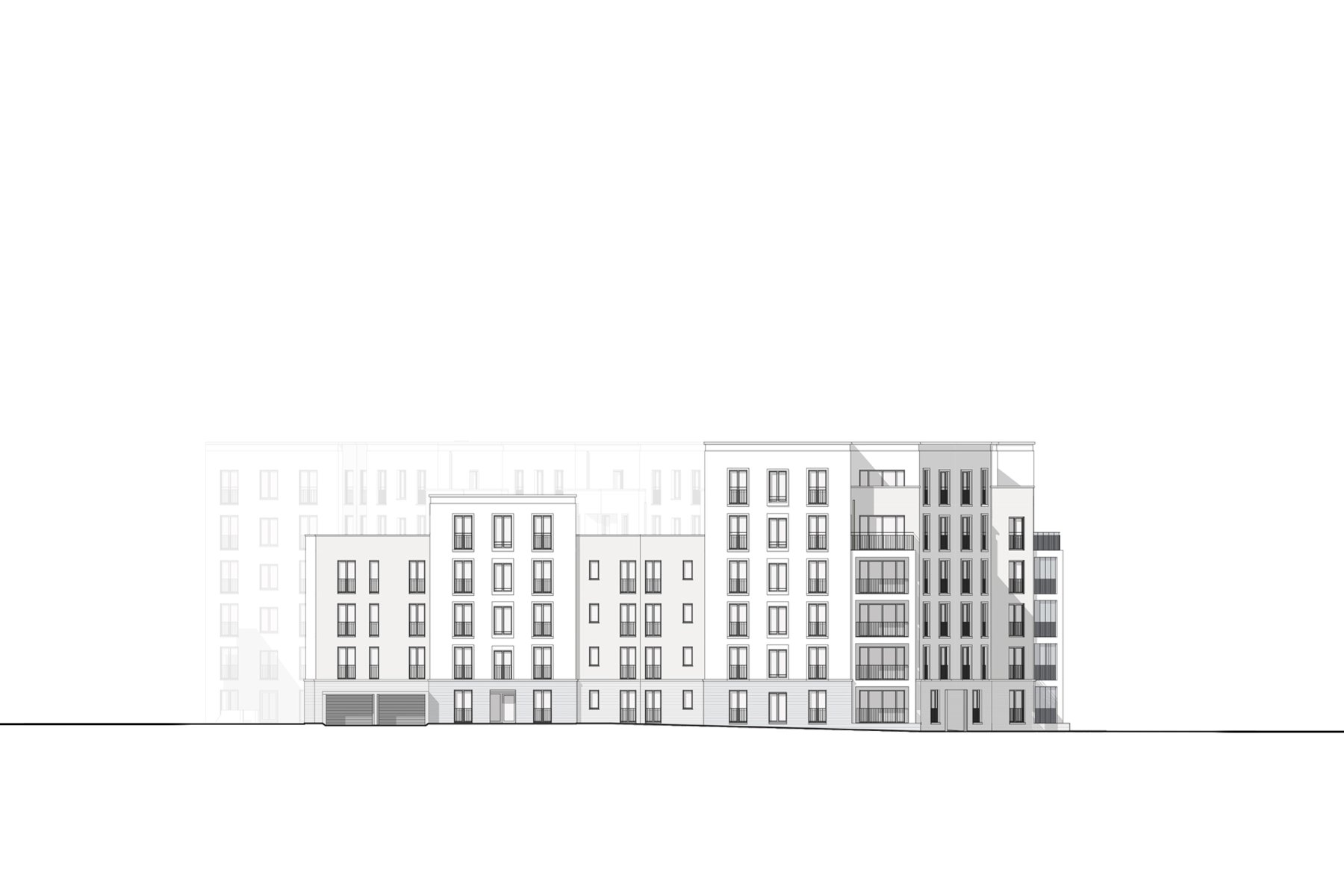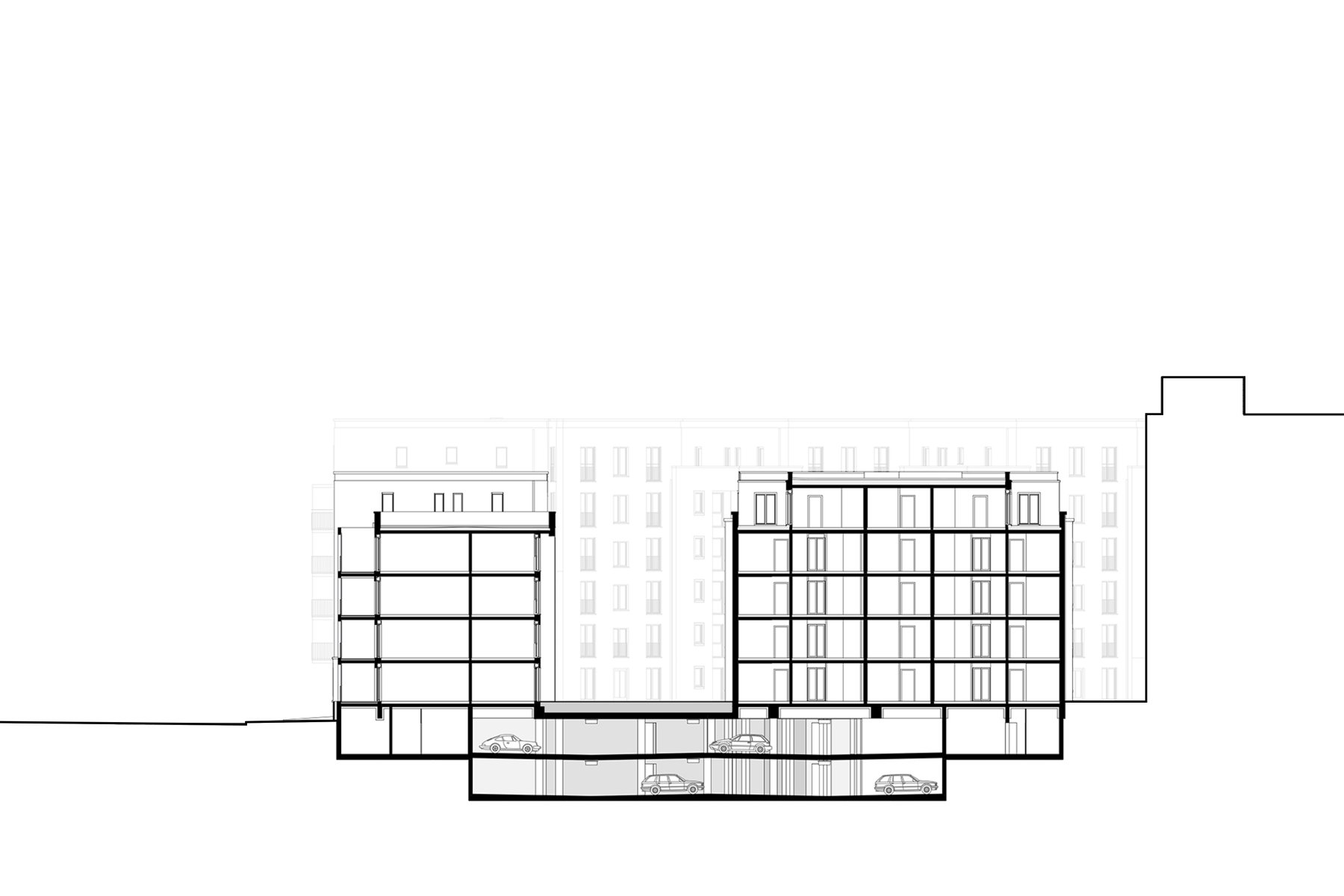 Darmstadt
161 condominiums
direct commission, 2016-2018
Project Immobilien Wohnen AG
service phases 1-5, under construction, gross floor space 17,800 sqm


The residential building is situated in the southwest part of Darmstadt city at the interchange between two major urban access roads – the Eschollbrücker Str. and the Donnersberg ring. Enclosing the plot as a "block-edge", the building is reinforcing the streetscape as well as forming a peaceful and generously laid-out inner courtyard. The cubage facing Eschollbrücker street was increased by adding a fifth full storey and the urban design reacts to the exposed location at the intersection with two prominent corner buildings. Axially symmetrical corner facades and passageways to the courtyard create structural accents within the regular rhythm of the facade. The vertical segmentation marks the various building units, creating an urban design as well as forming neighborhoods by way of its general layout. By connecting segments to a chain of building units, the clear formal structure of the houses maintains an appropriate proportionality never loosing touch with the overall design.
project team: Jens Jakob Happ, Sílvia Santos, Ting Zheng, Anna Brecht, Matthias Scholz