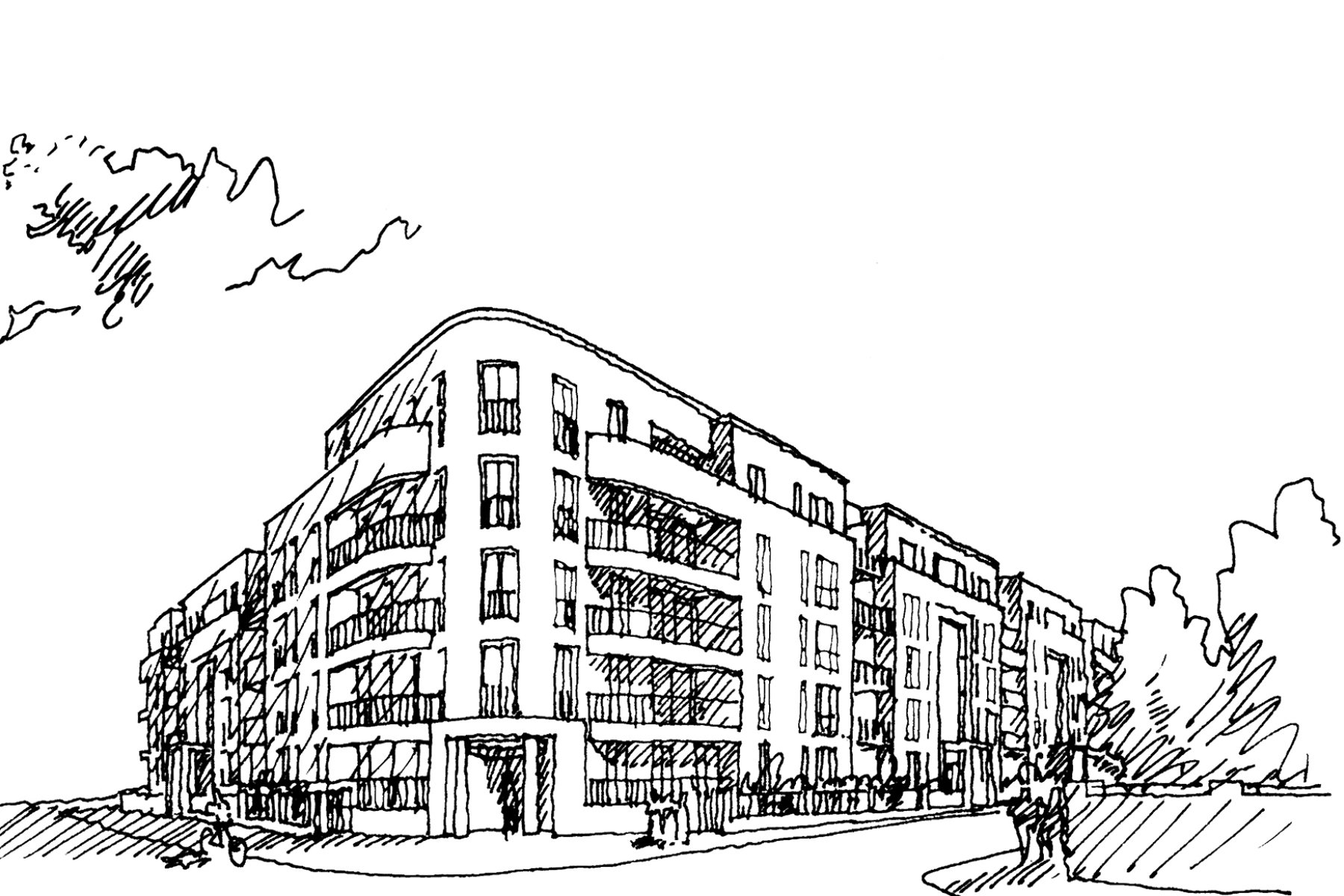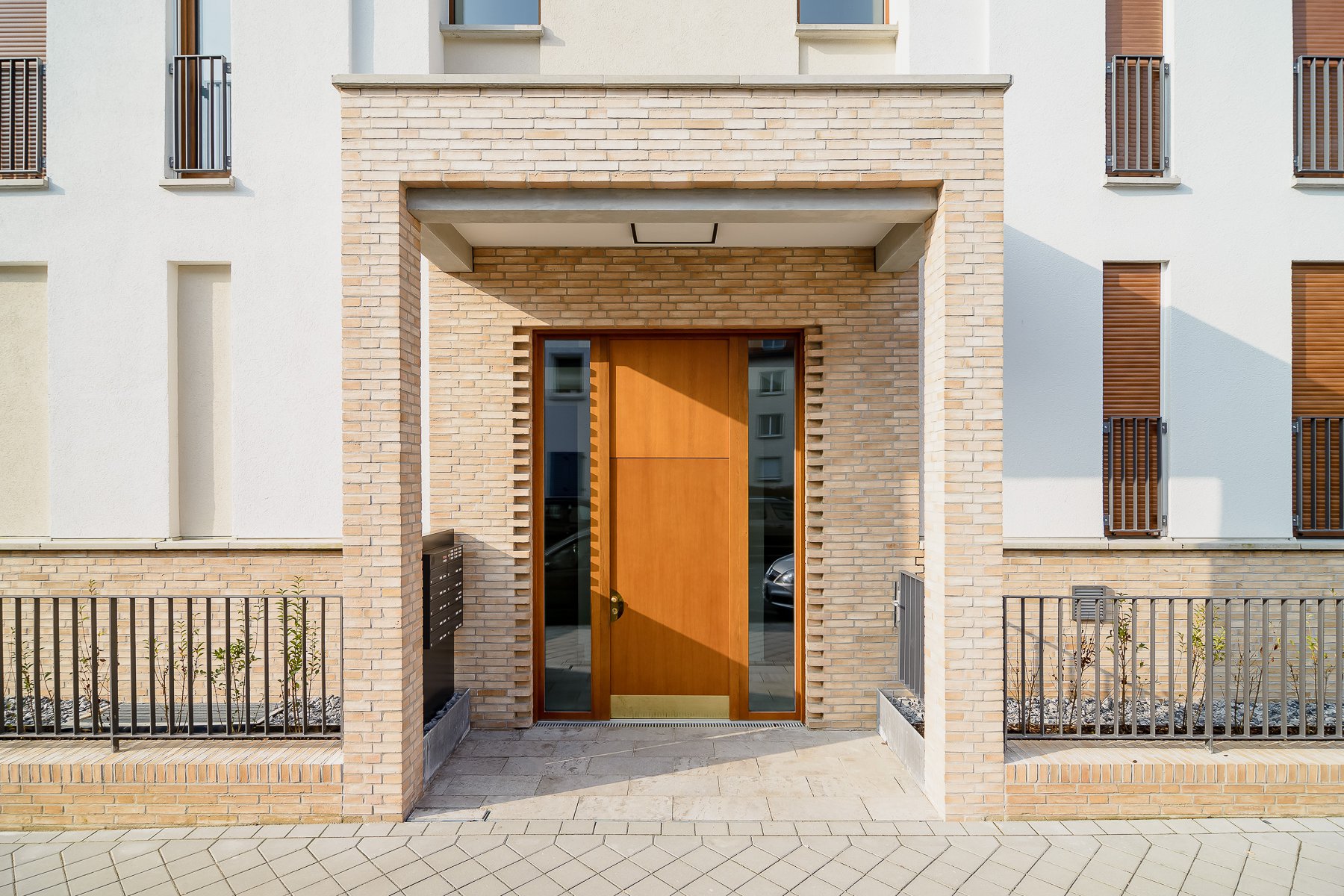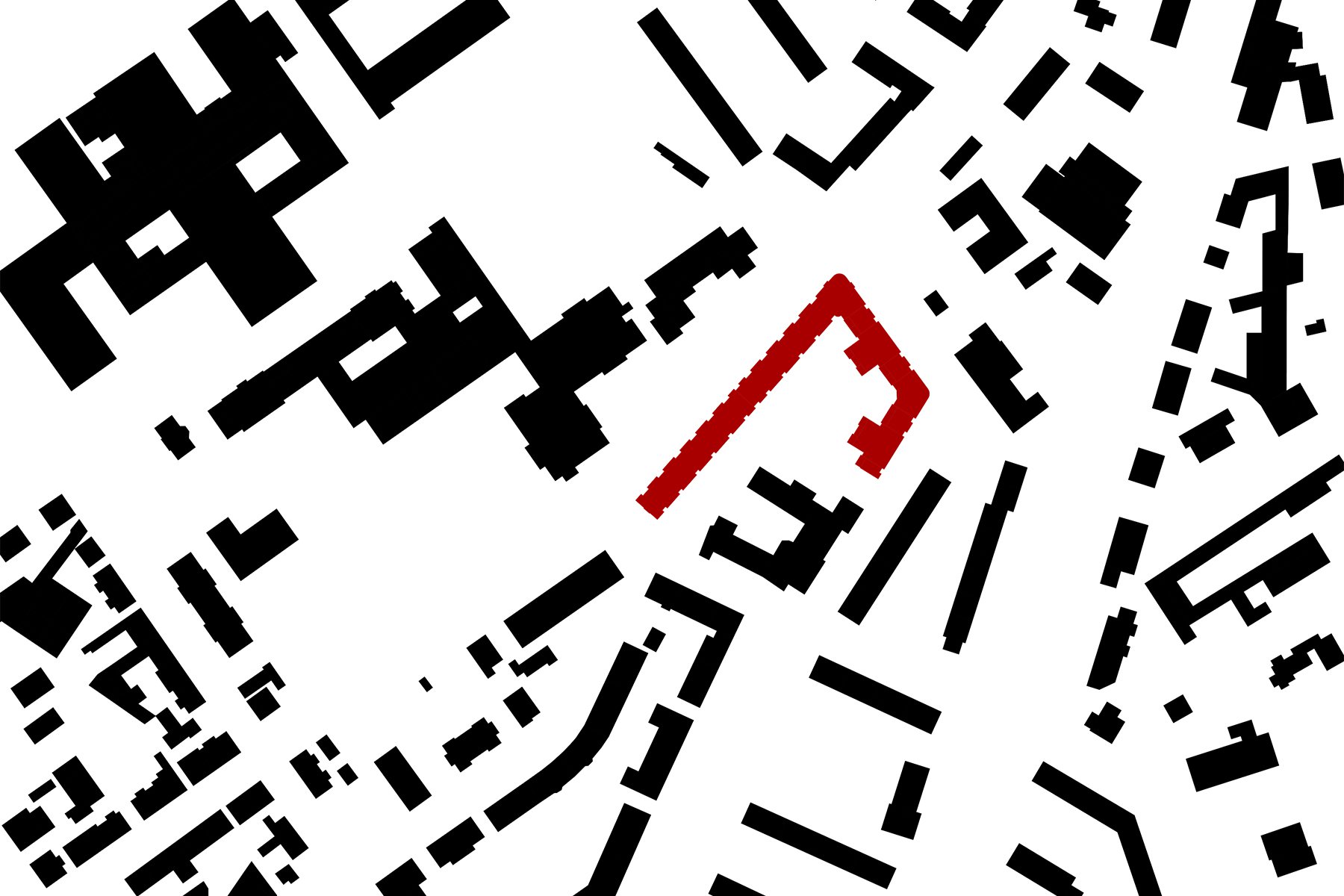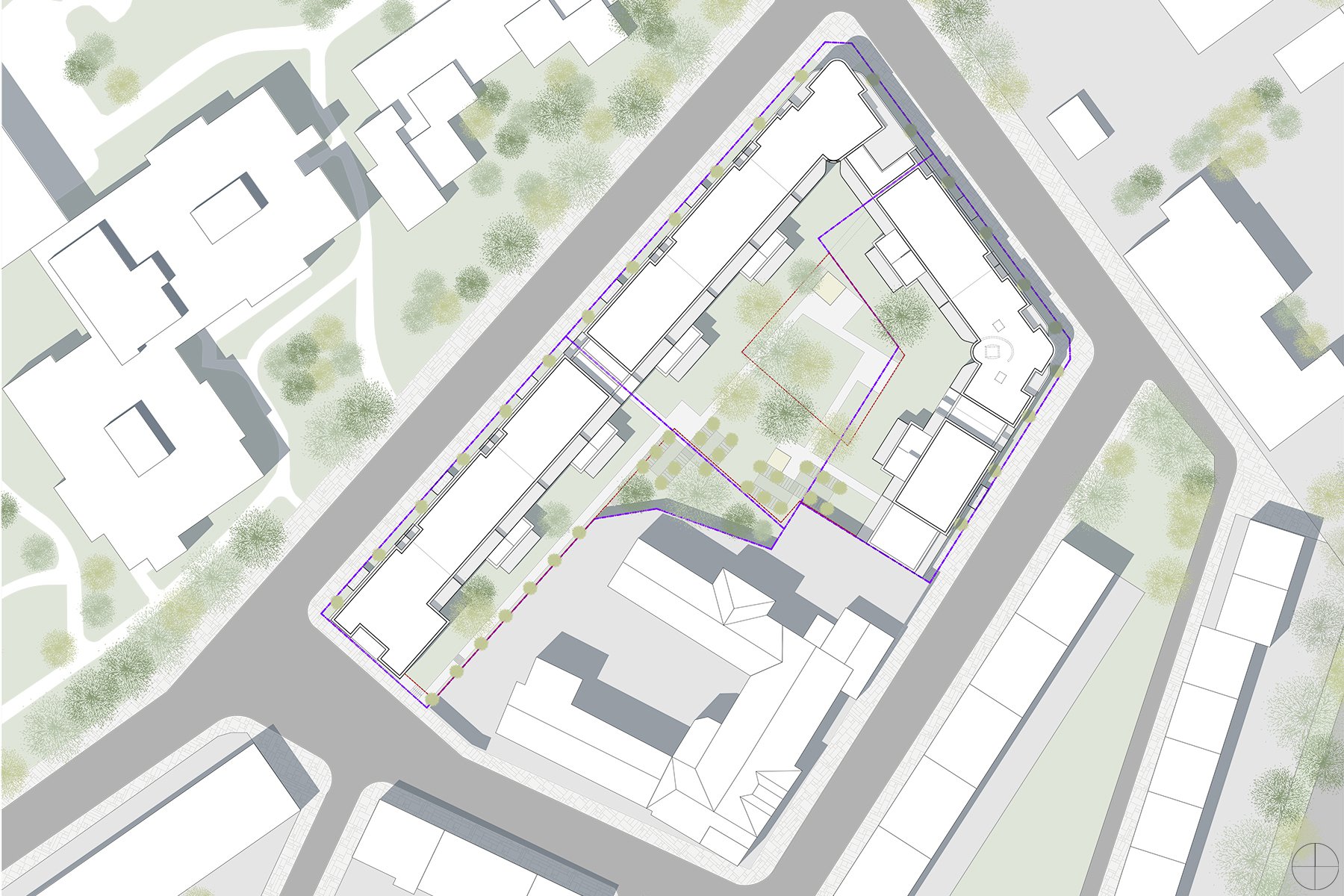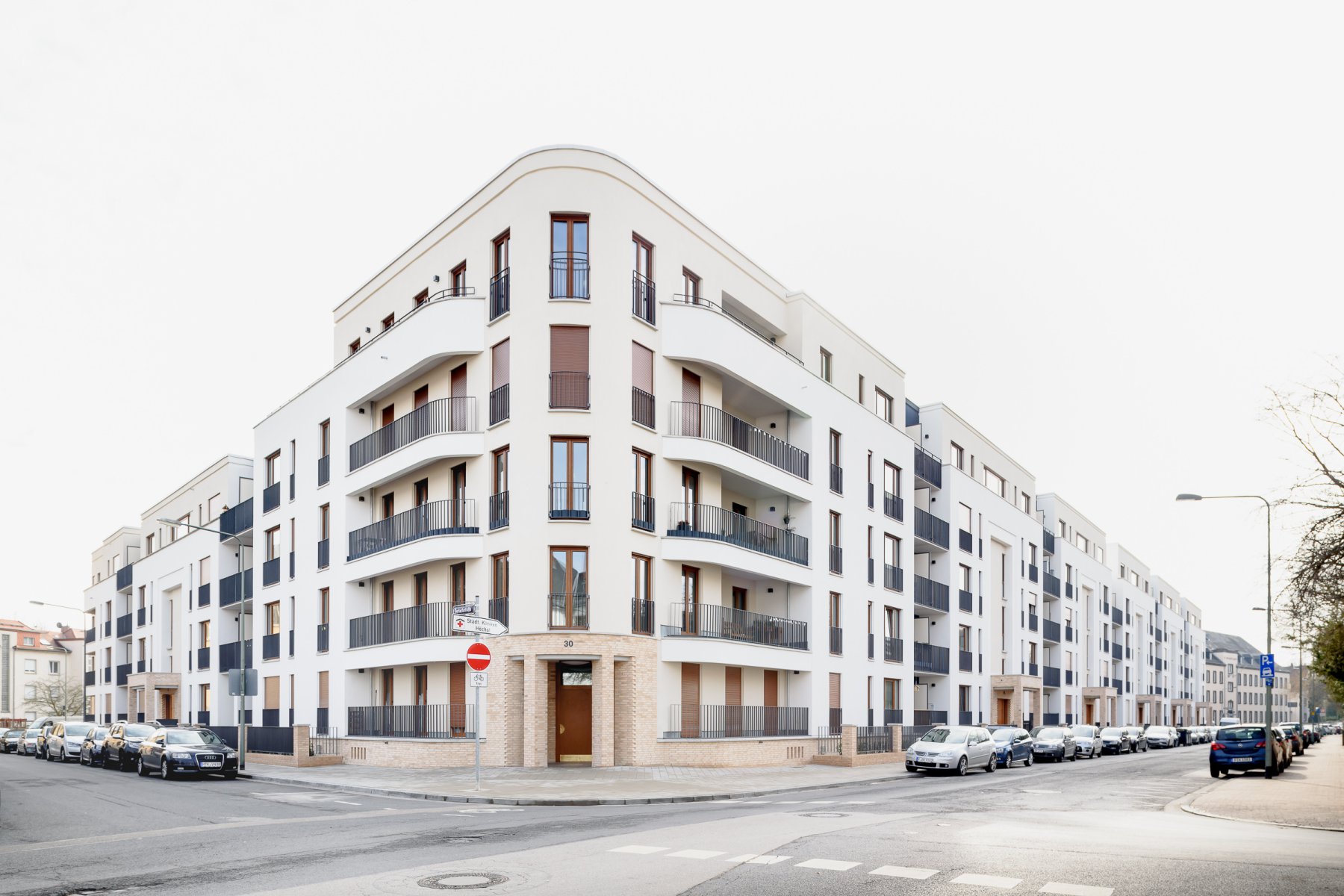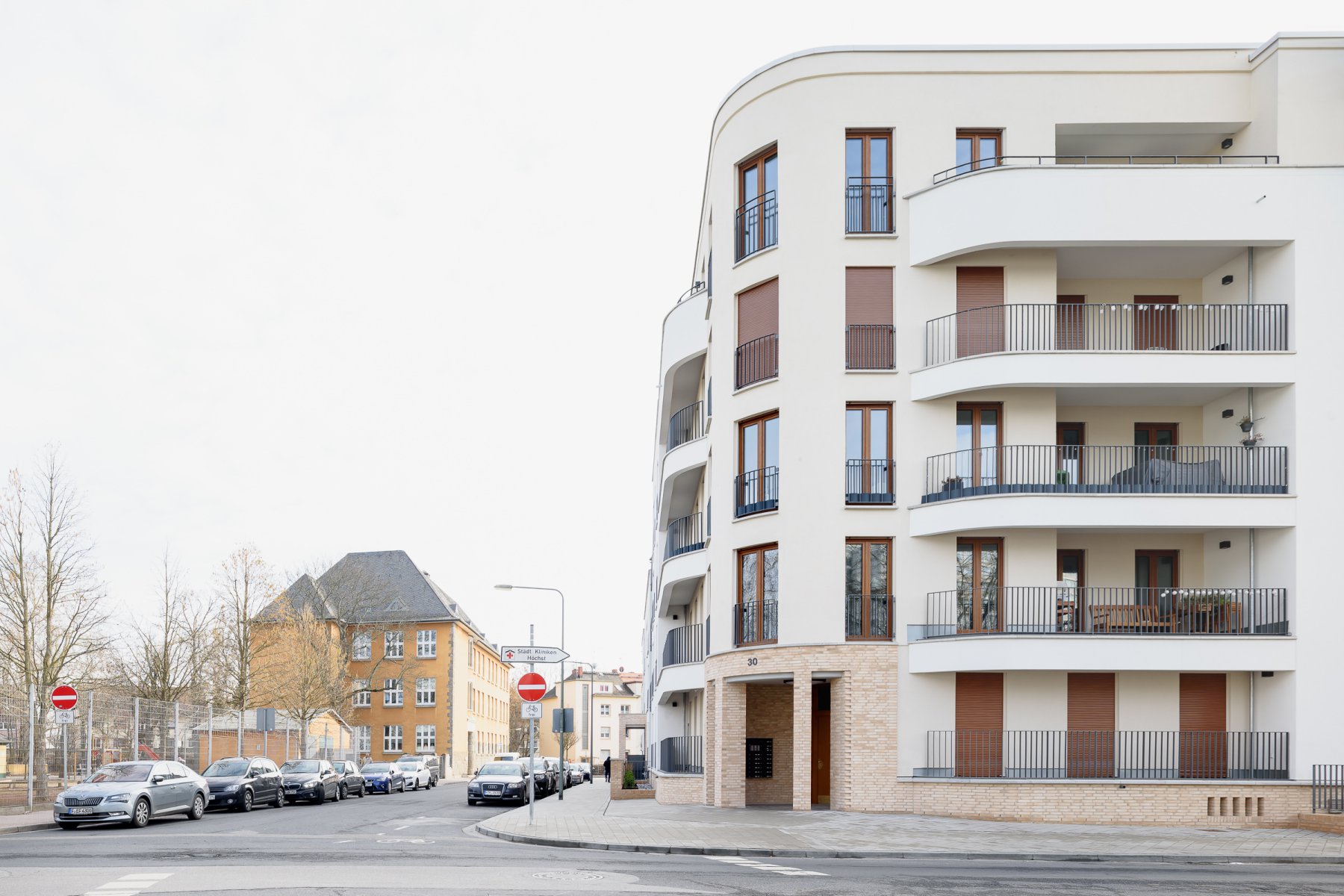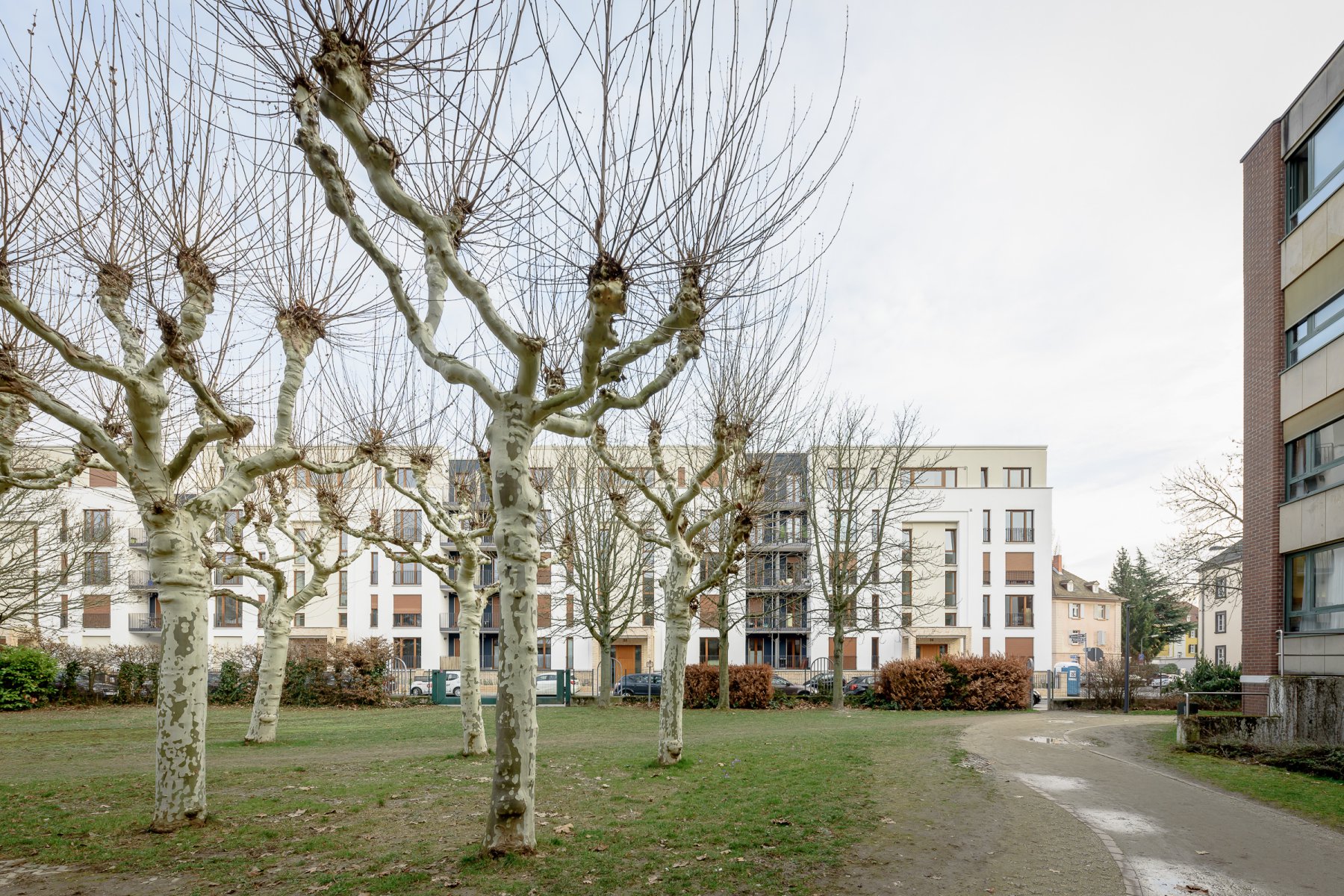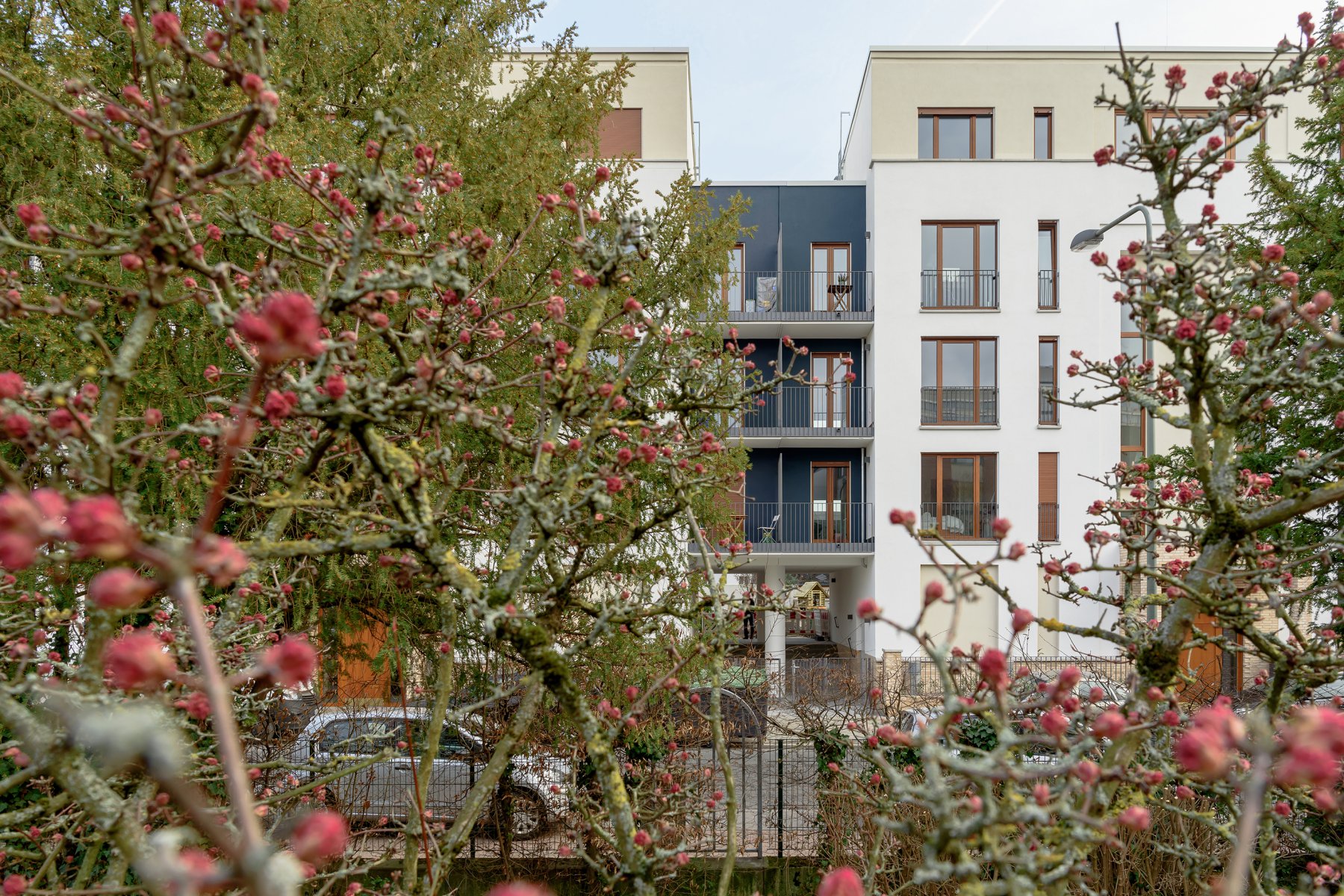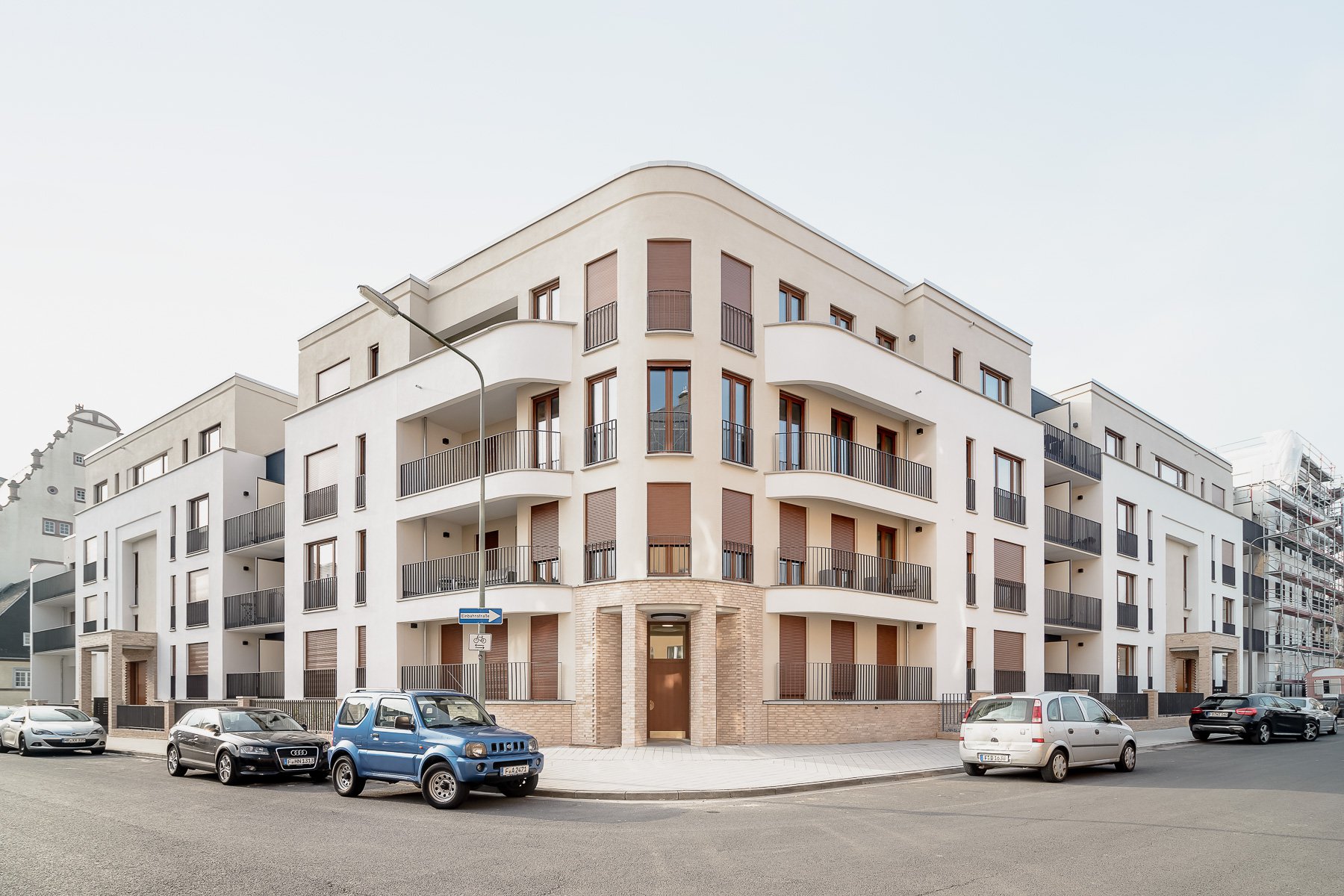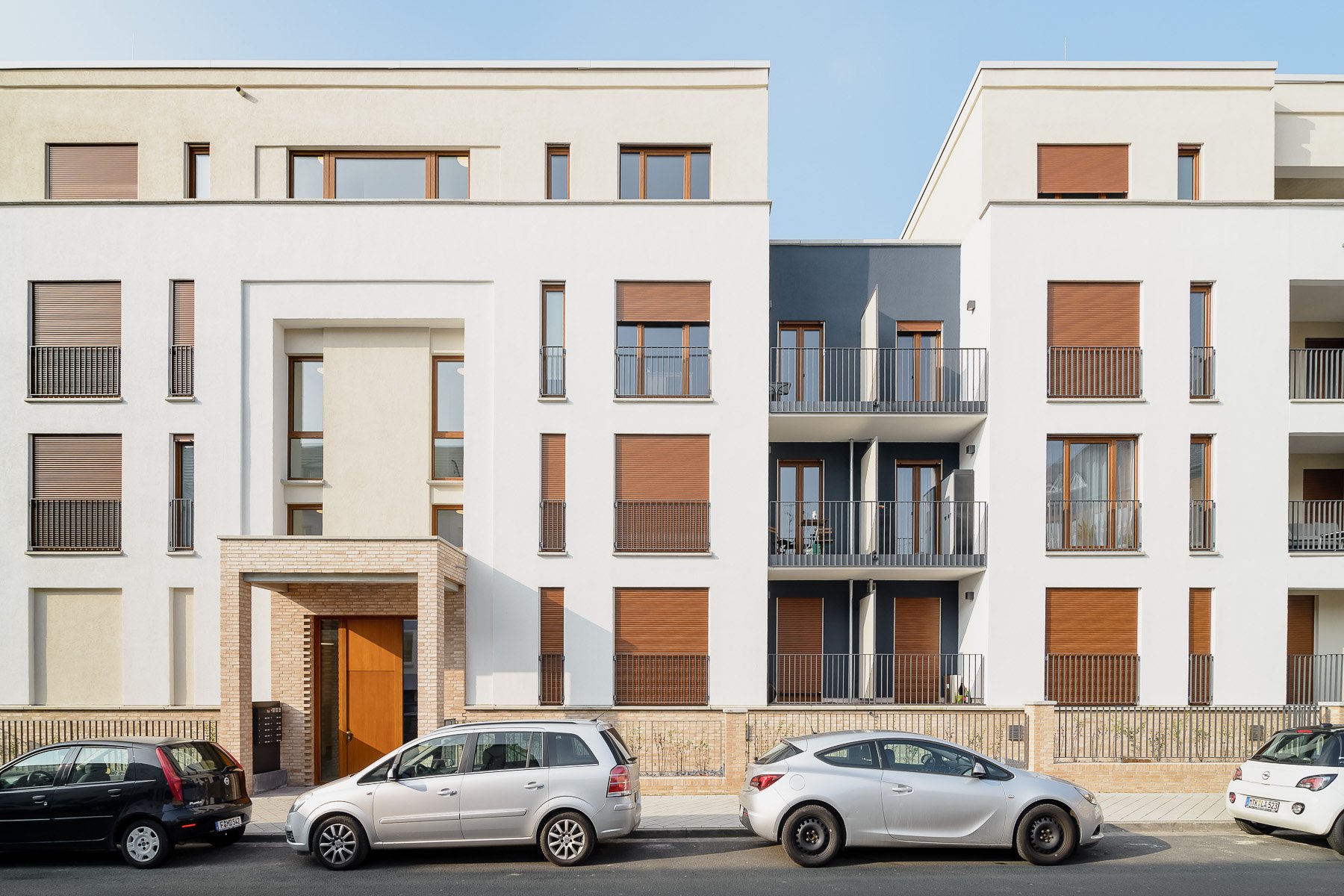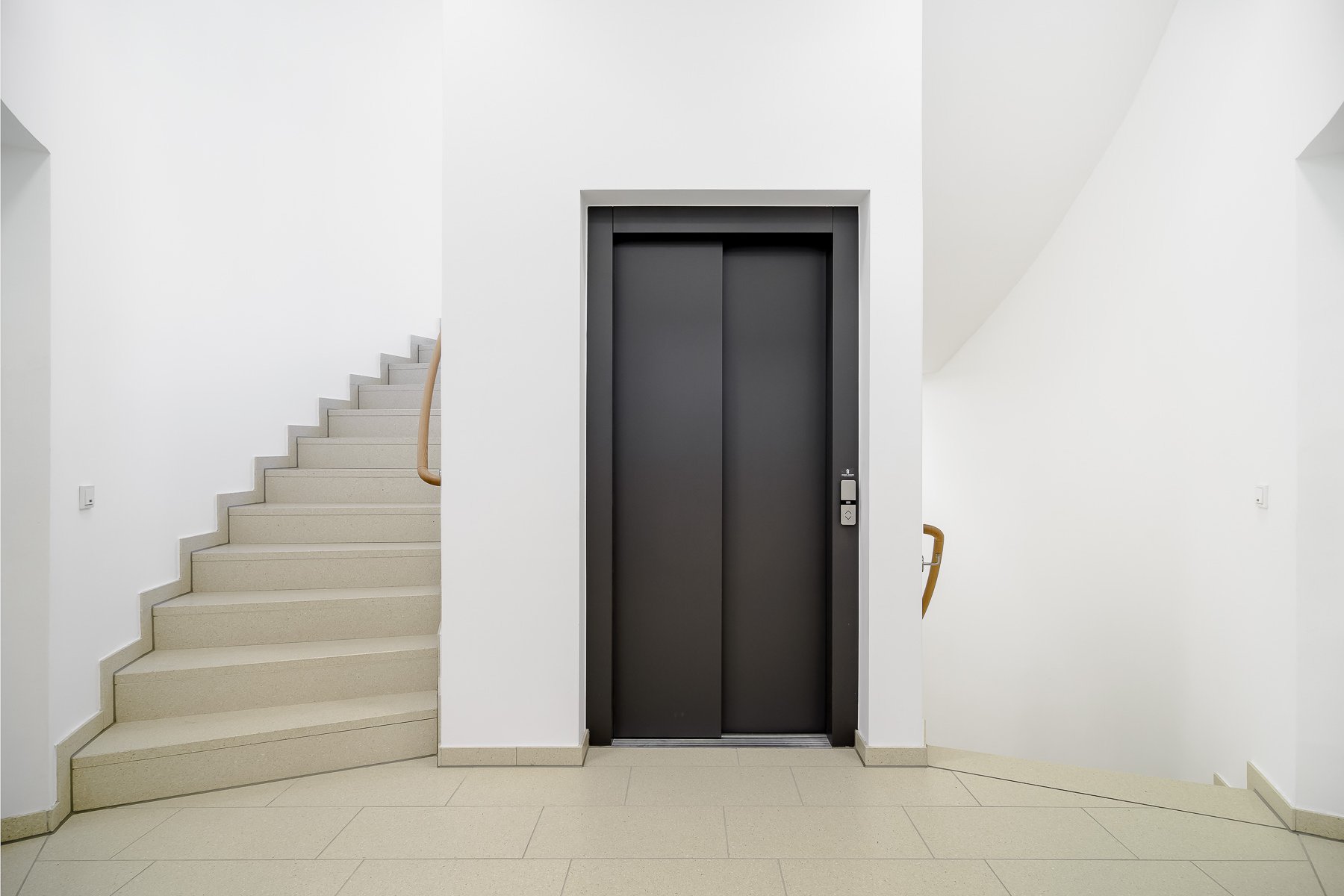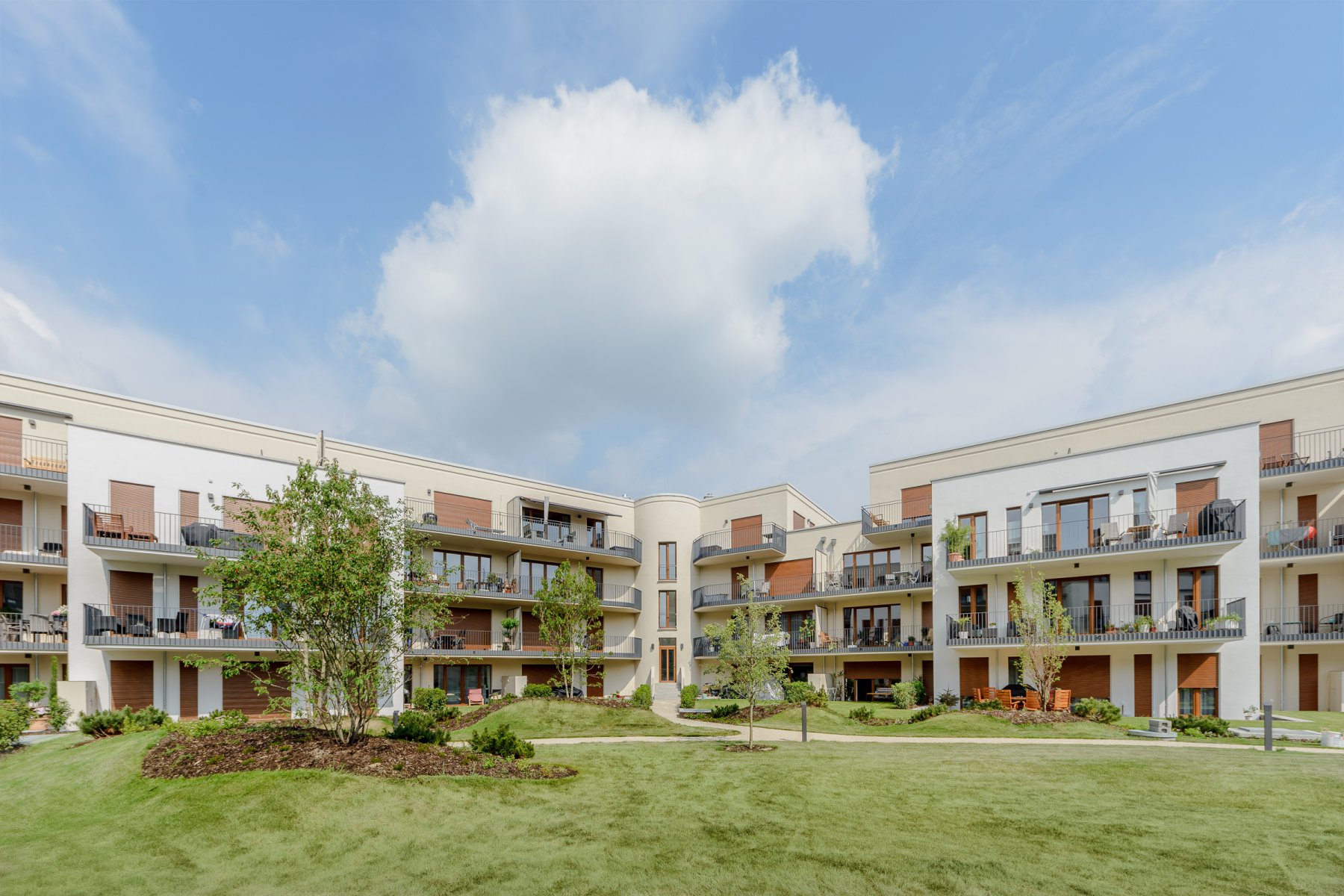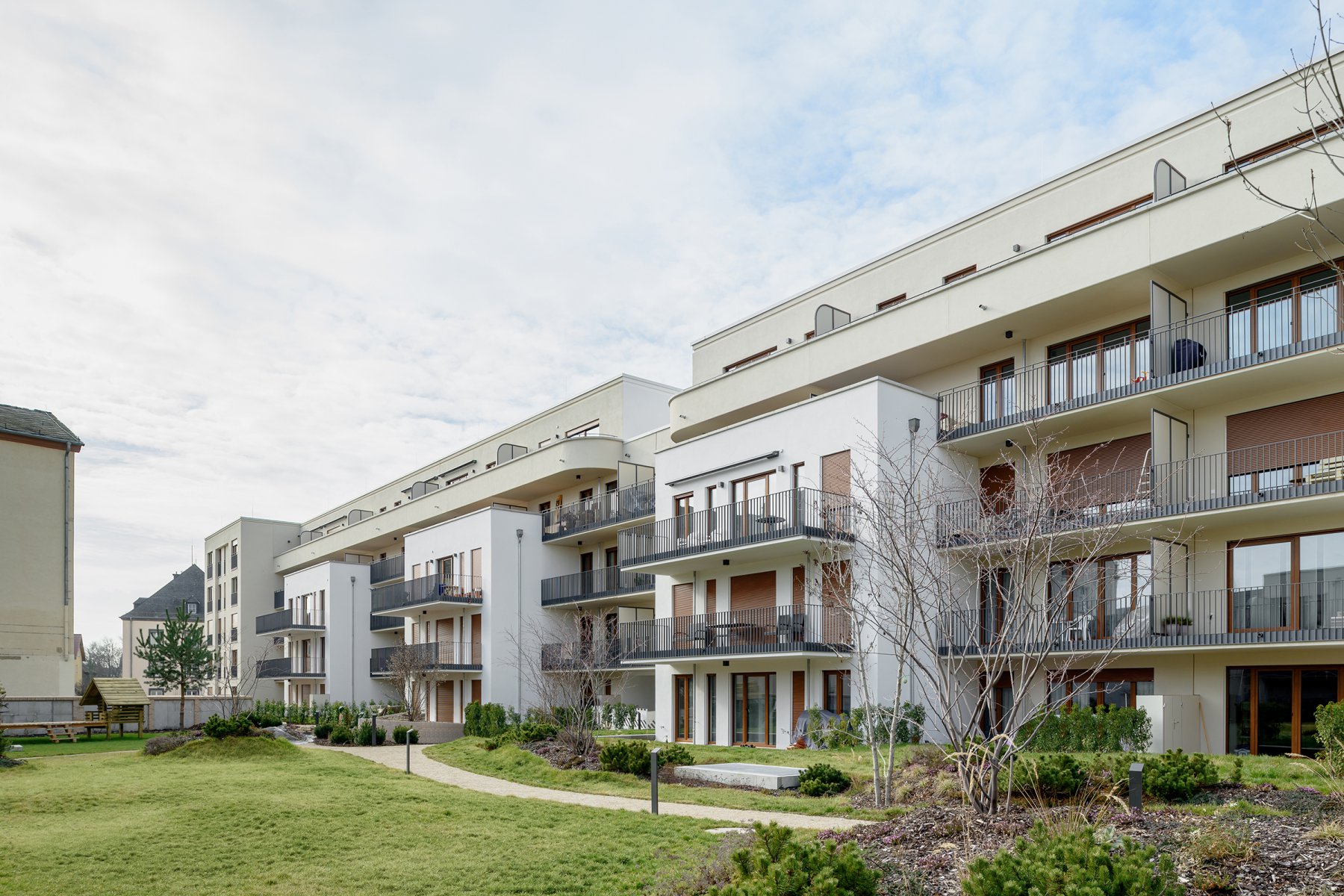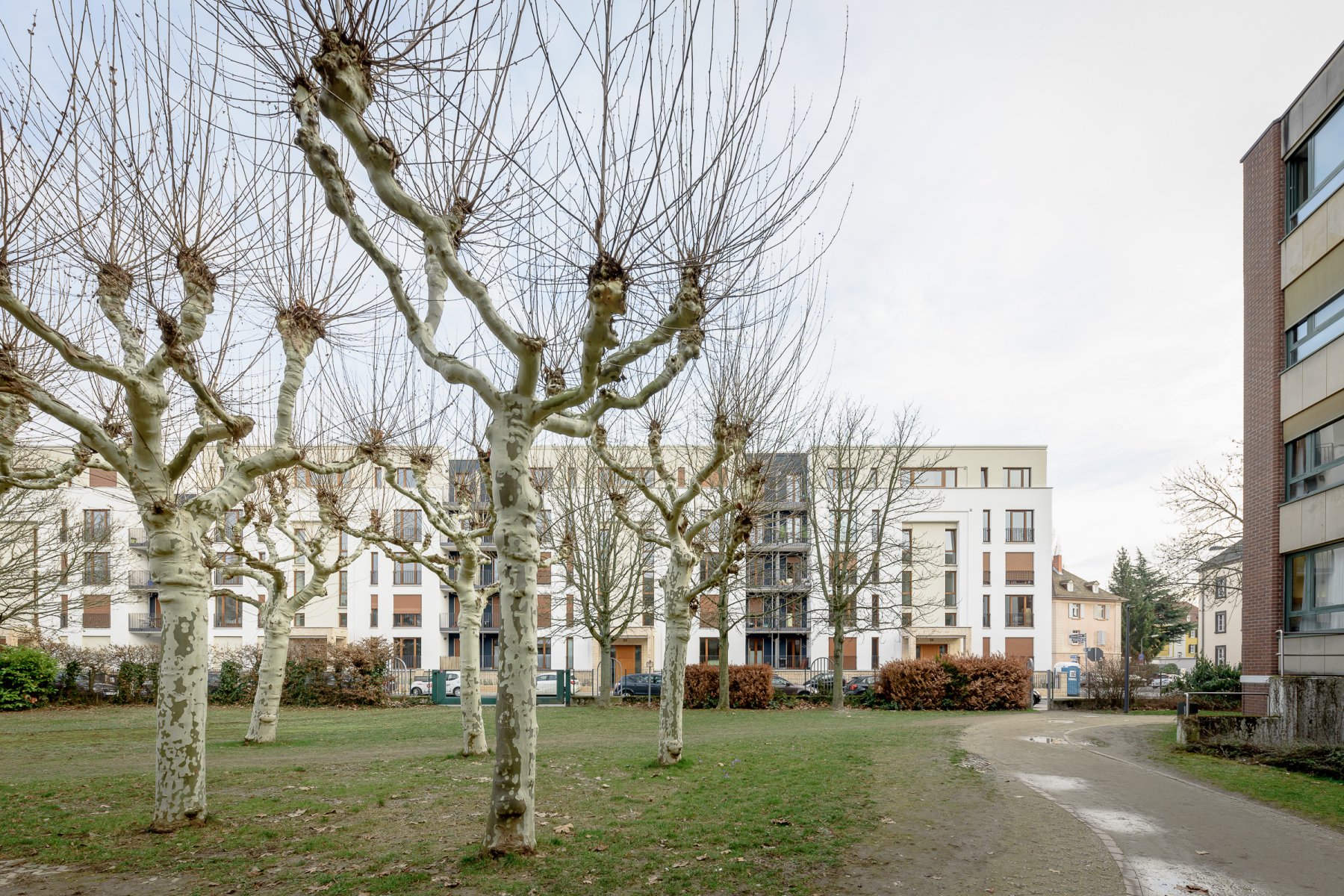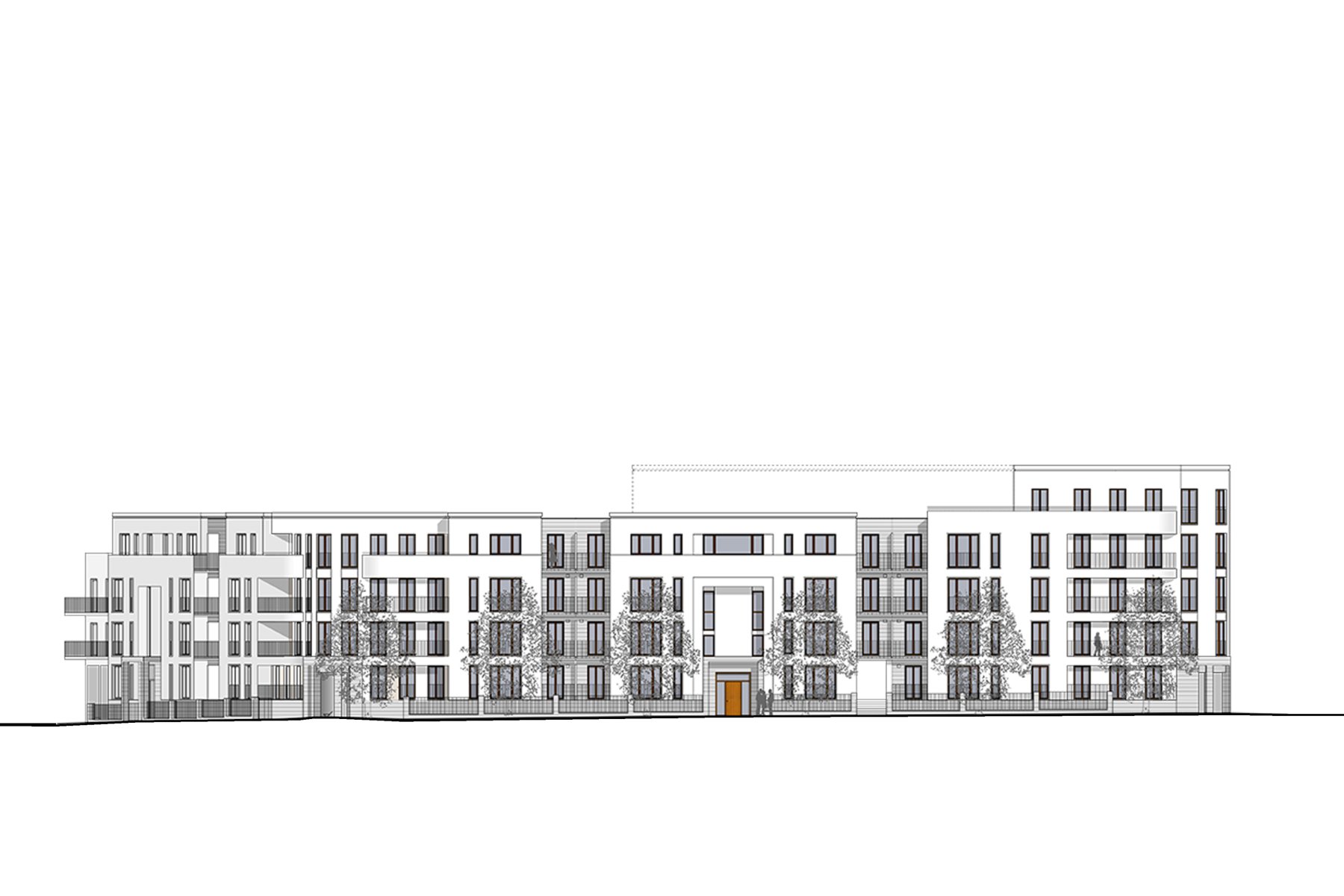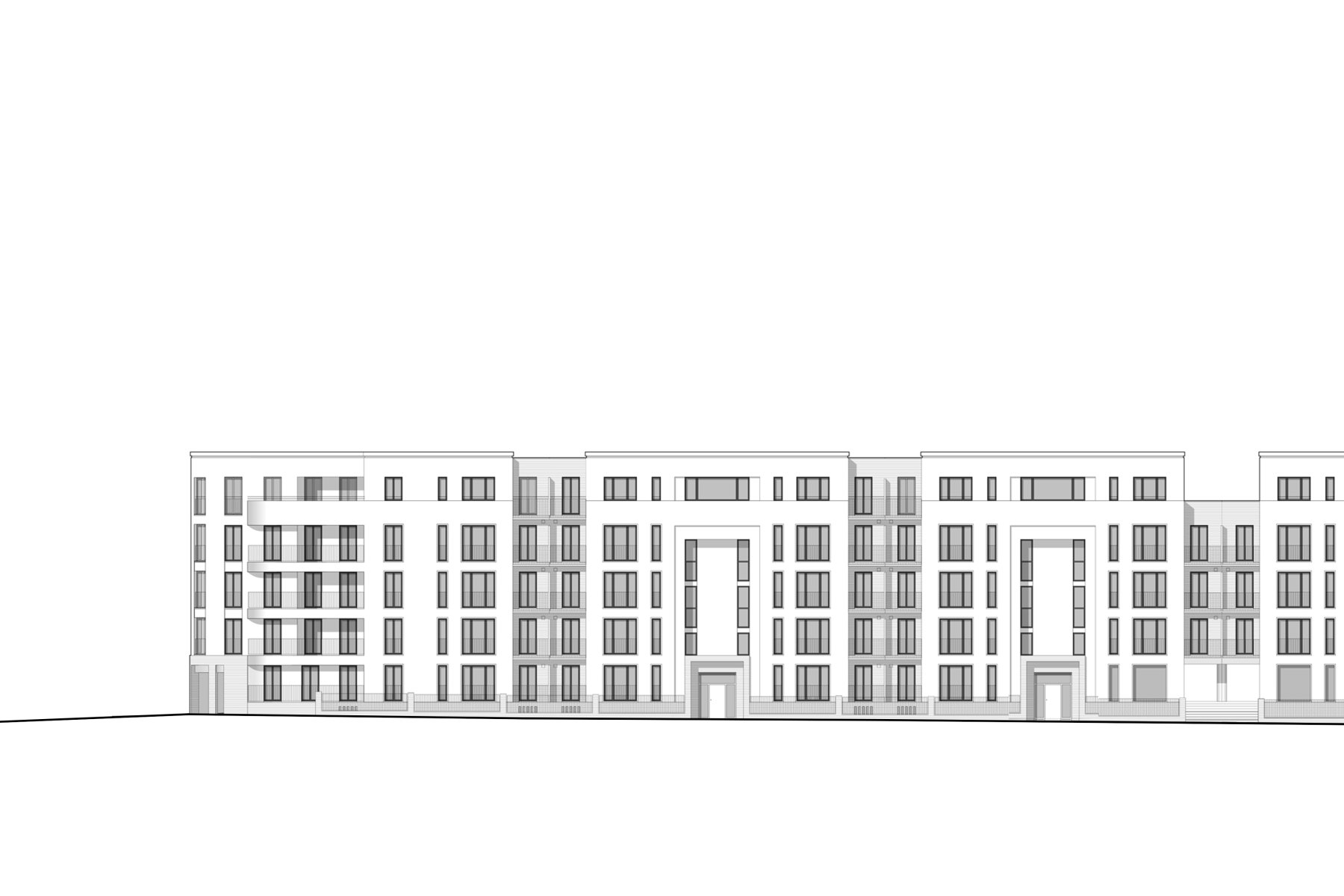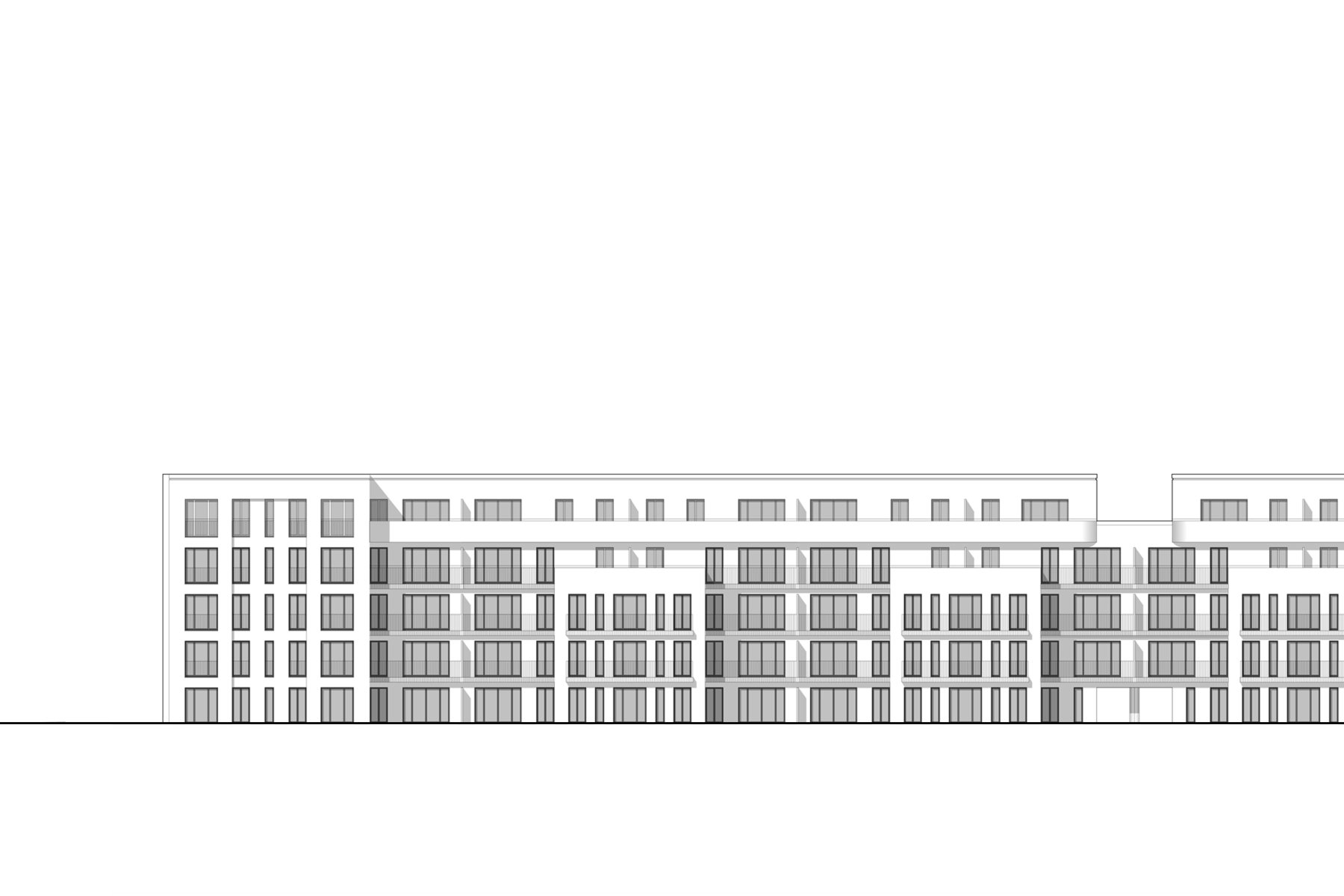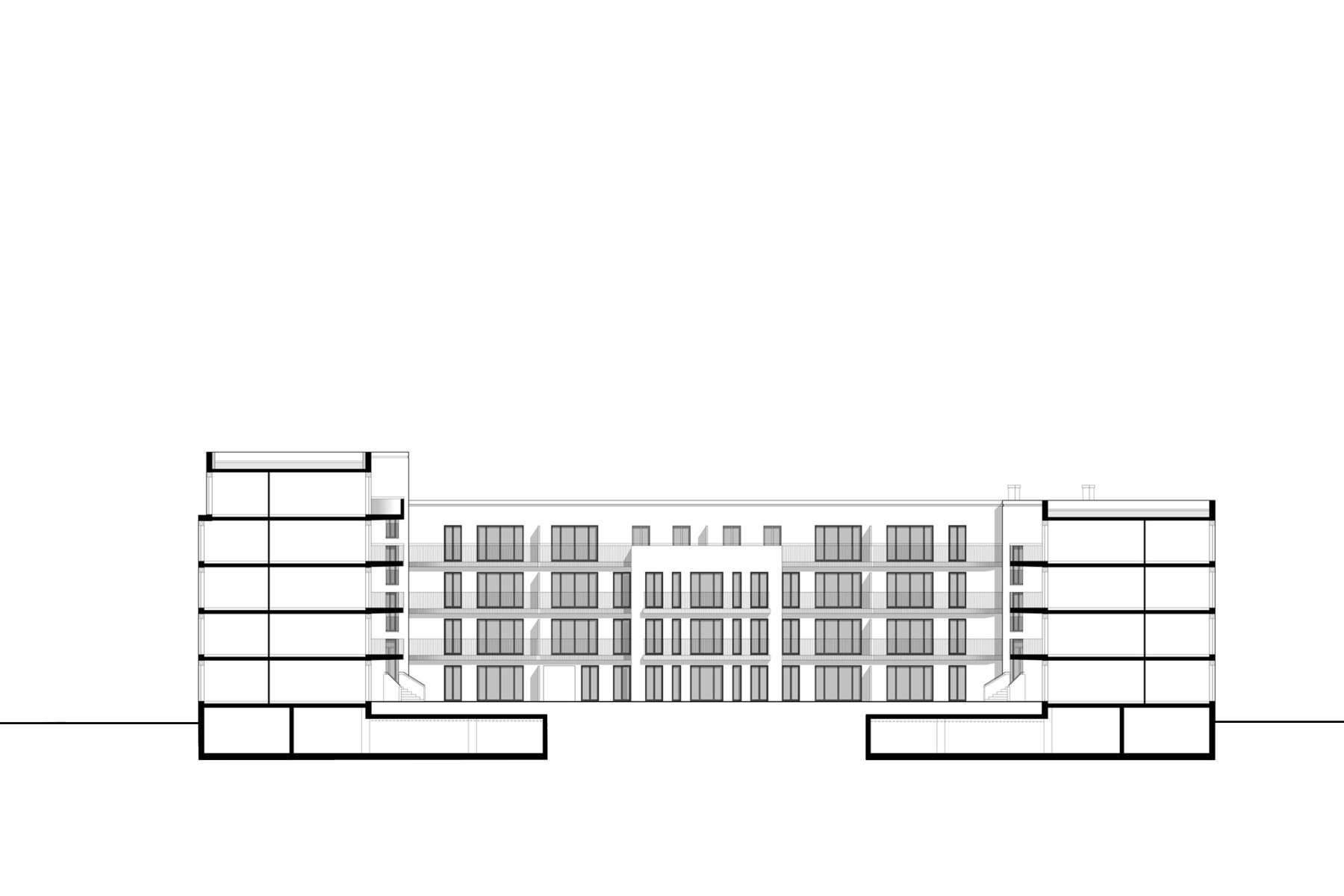 Frankfurt-Höchst
107 condominiums
direct commission, 2014 - 2018
Krieger + Schramm GmbH & Co. KG
service phases 1-5, gross floor area 10455 sqm


In the case of the new residential development by the Höchst old town, between "then and now" means a few years only: Then, the inhabitants were called in-mates and chose their dwellings rather involuntarily – as they lived in prison. After the official closure in 2011, the area was released for urban use. Considering the housing shortage of the Frankfurt region, the idea of using the large plot for residential buildings suggested itself automatically. The conversion area was predestined to match the high-quality prewar character of the neighboring boroughs with their classic upper middle class living culture, both in scale and design. The three- to five-storied new structures are oriented on the proportions of the existing blocks; rounded corners and elegantly curved staircases as well as staggered facades create an imposing presence within the urban area. Especially accomplished is the address generation via a differentiating design of the houses with representative entrances.
project team: Daniel Brückmann, Jens Jakob Happ, Elvis Hot, Silvia Köllner, Silvia Santos, Matthias Scholz