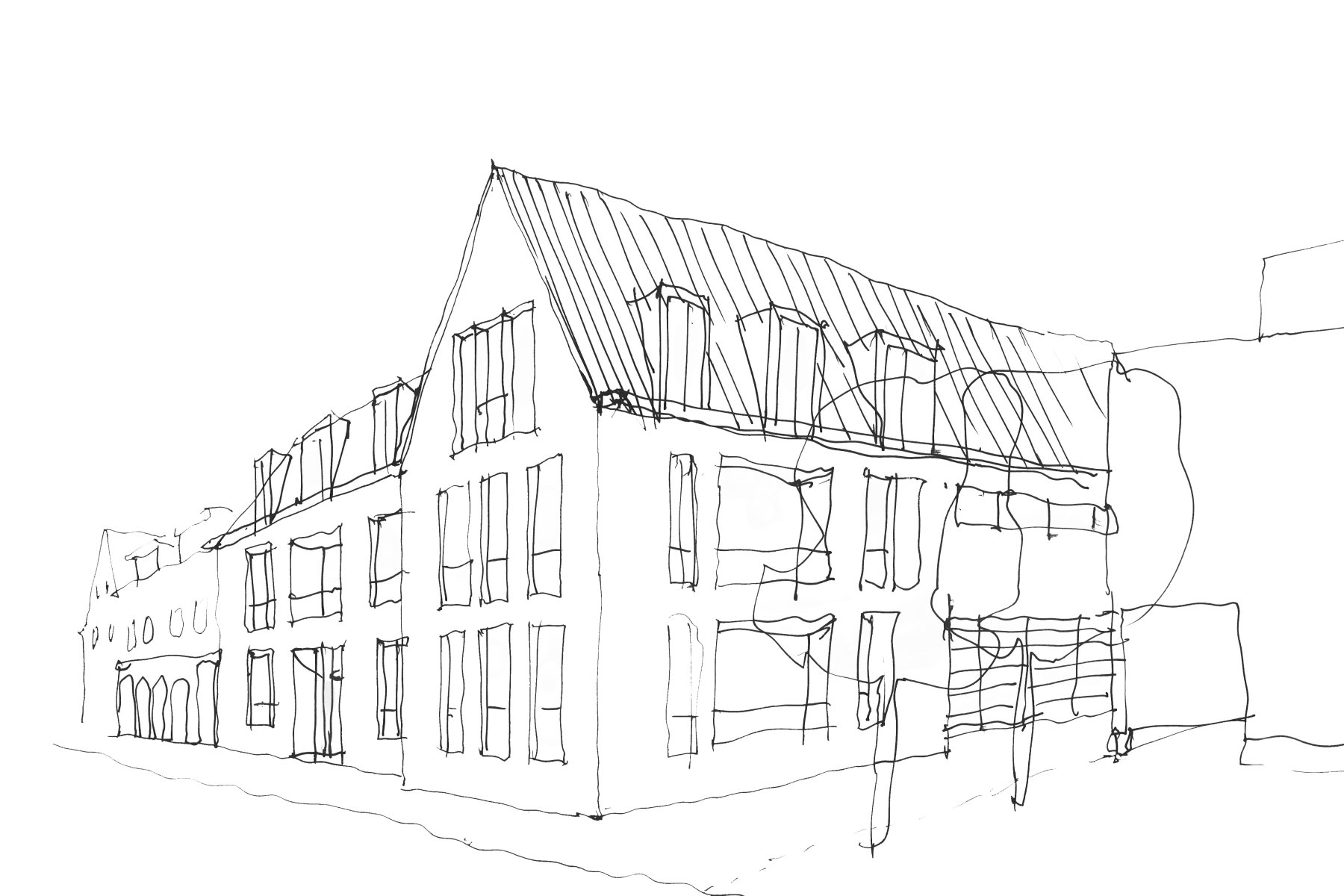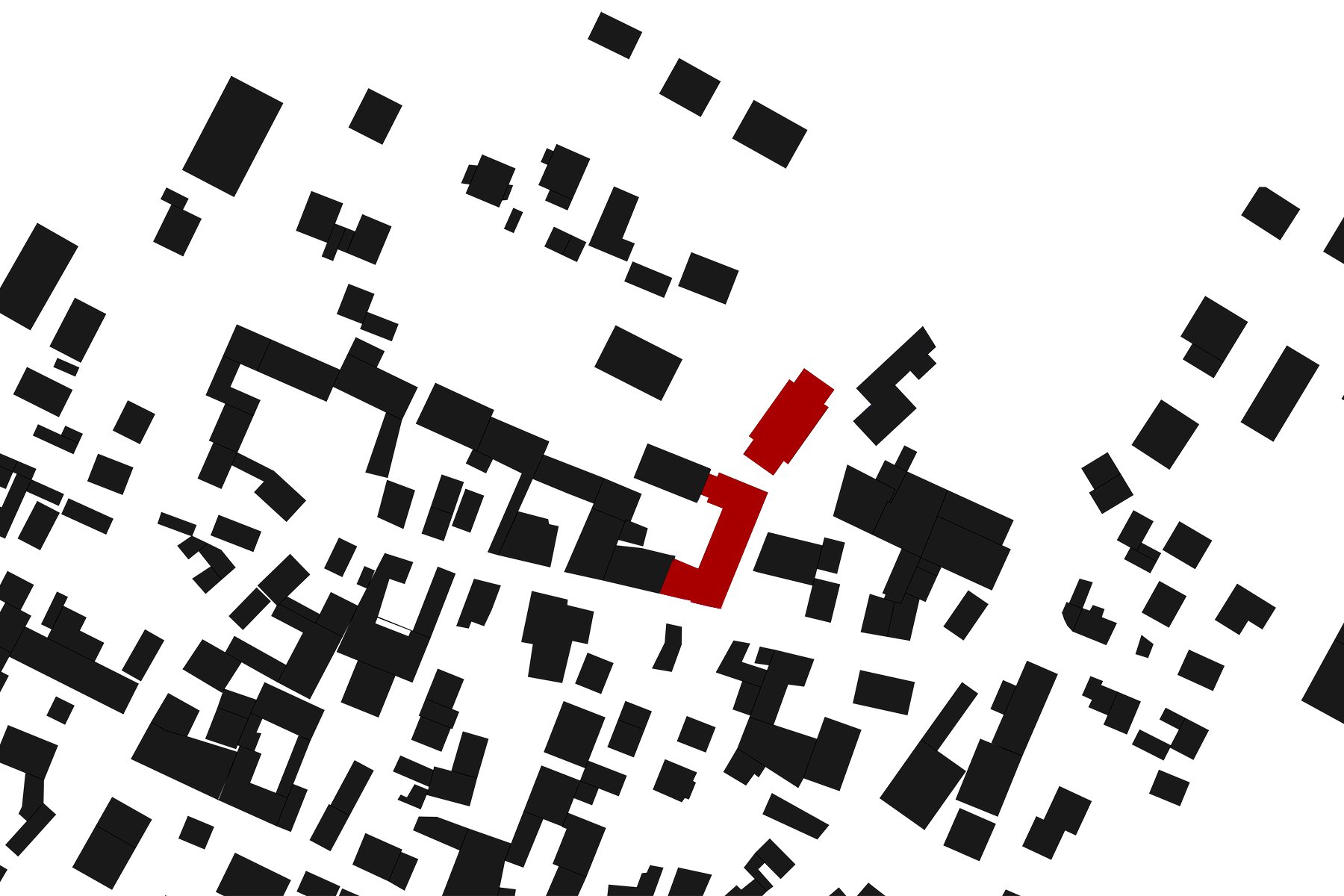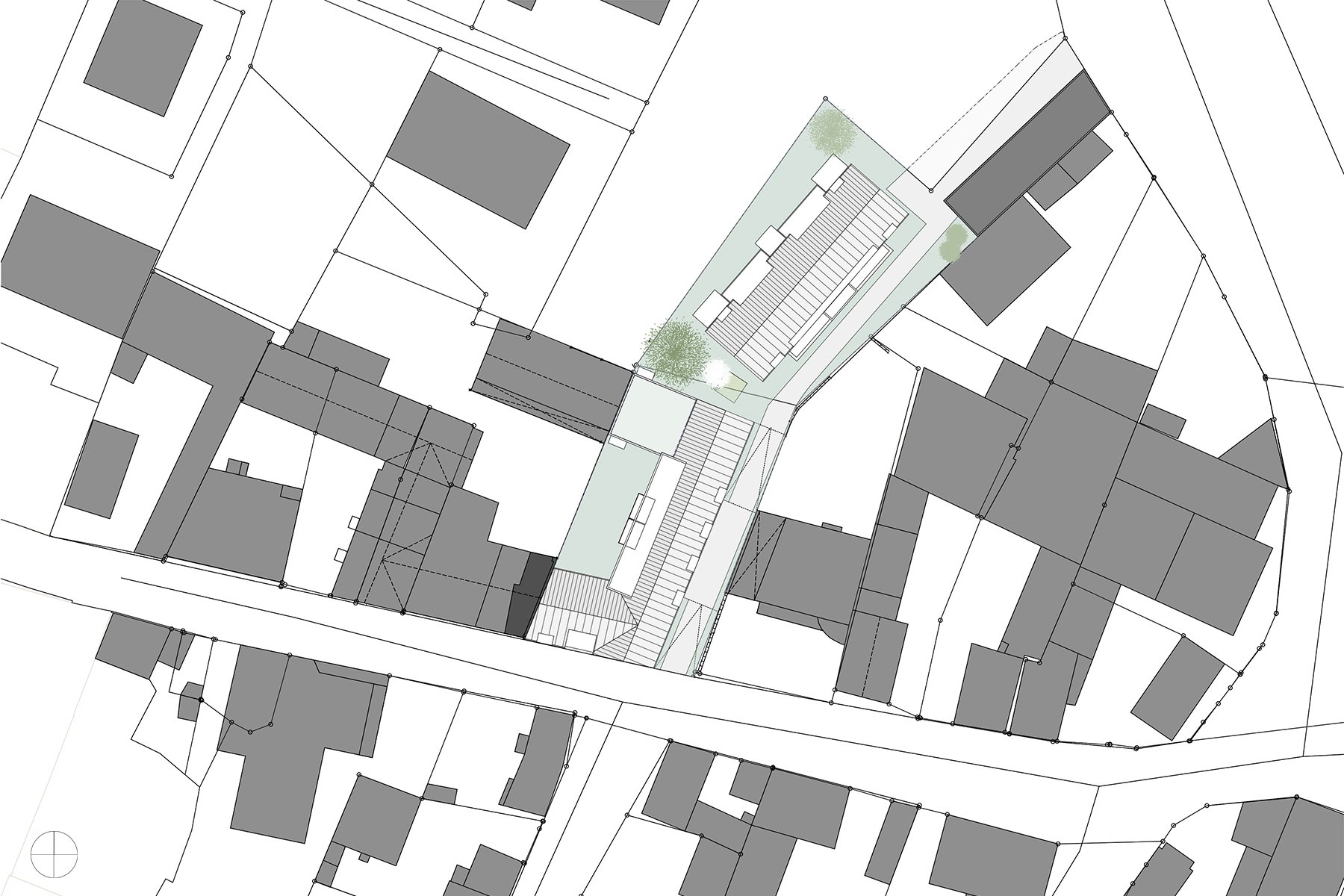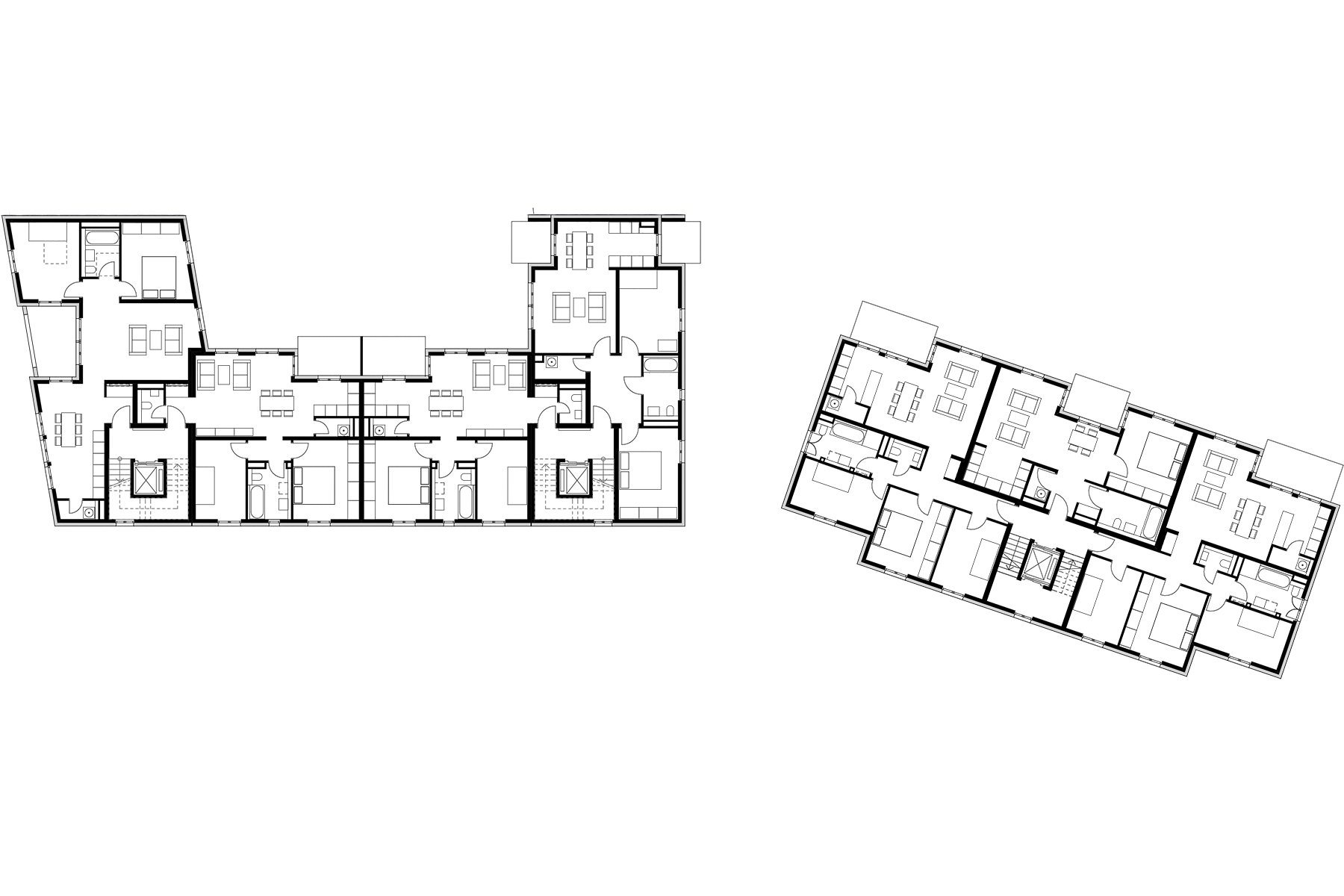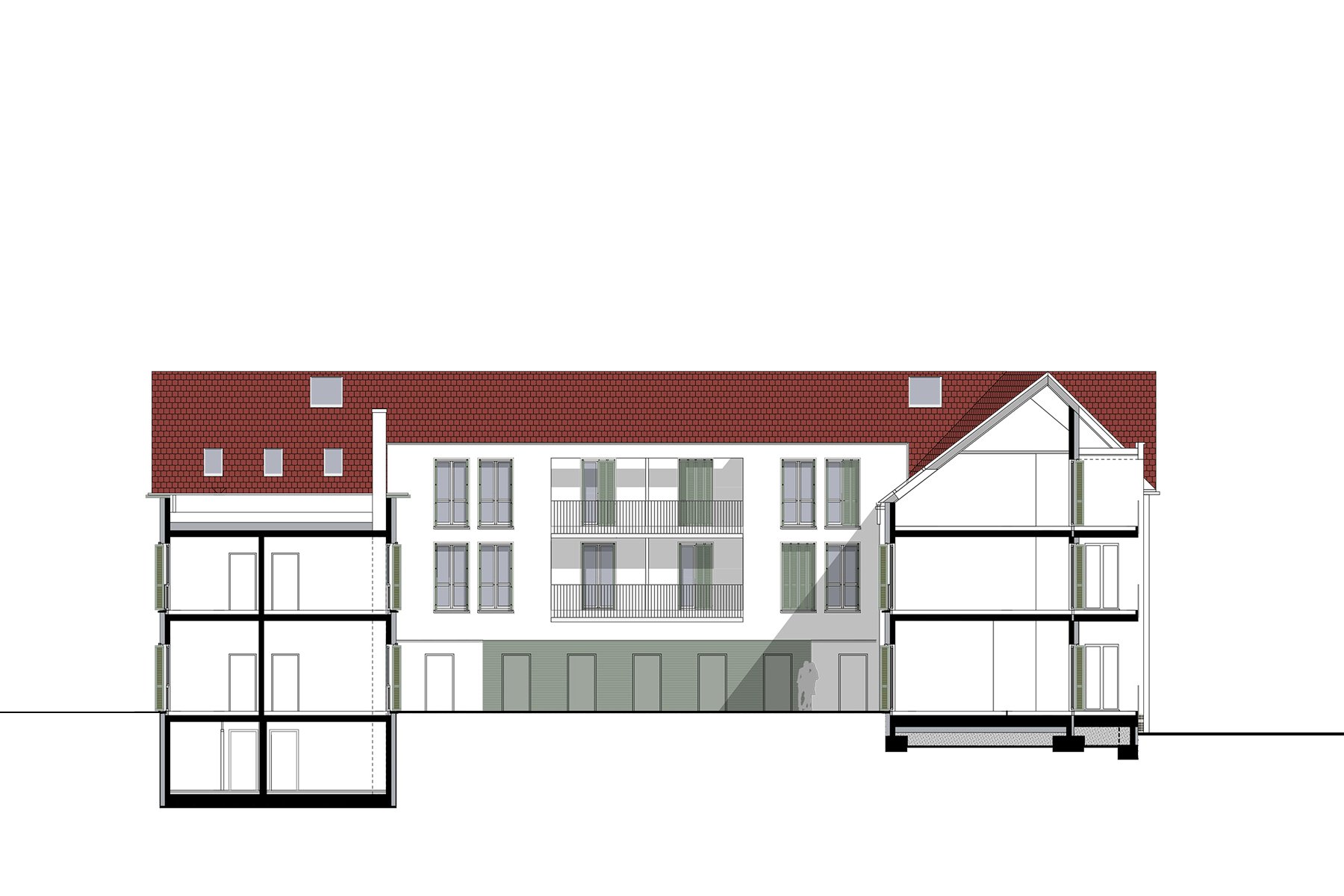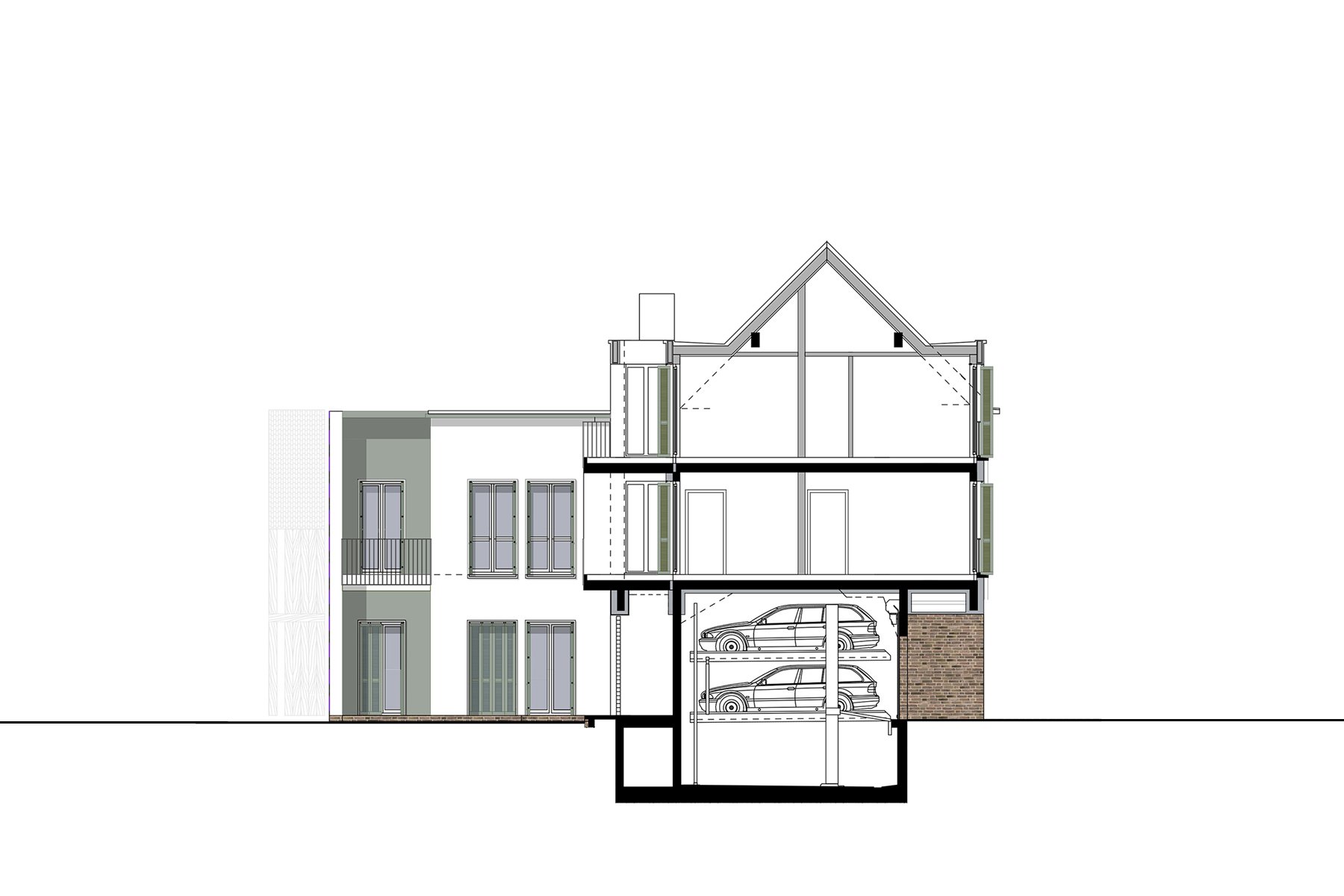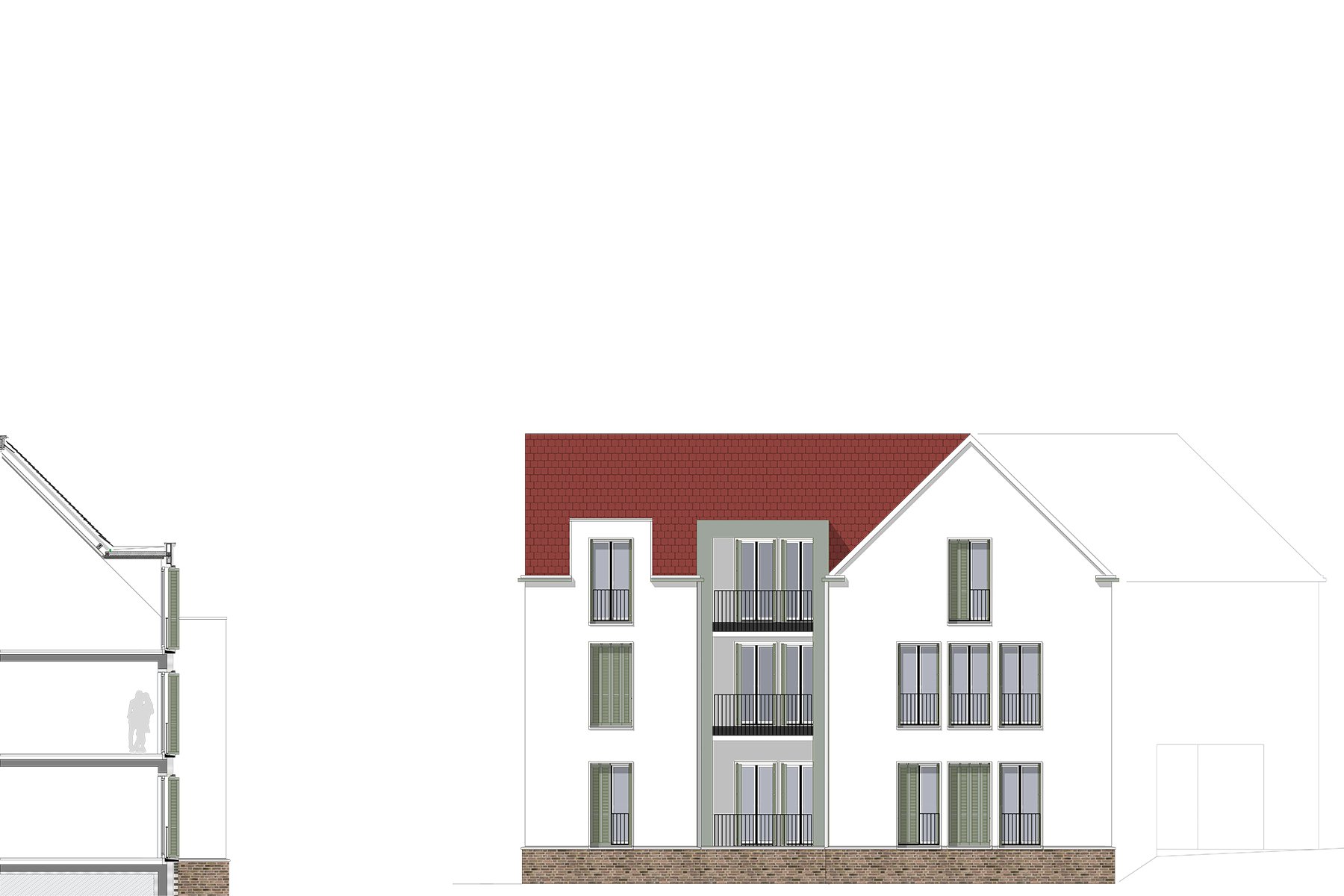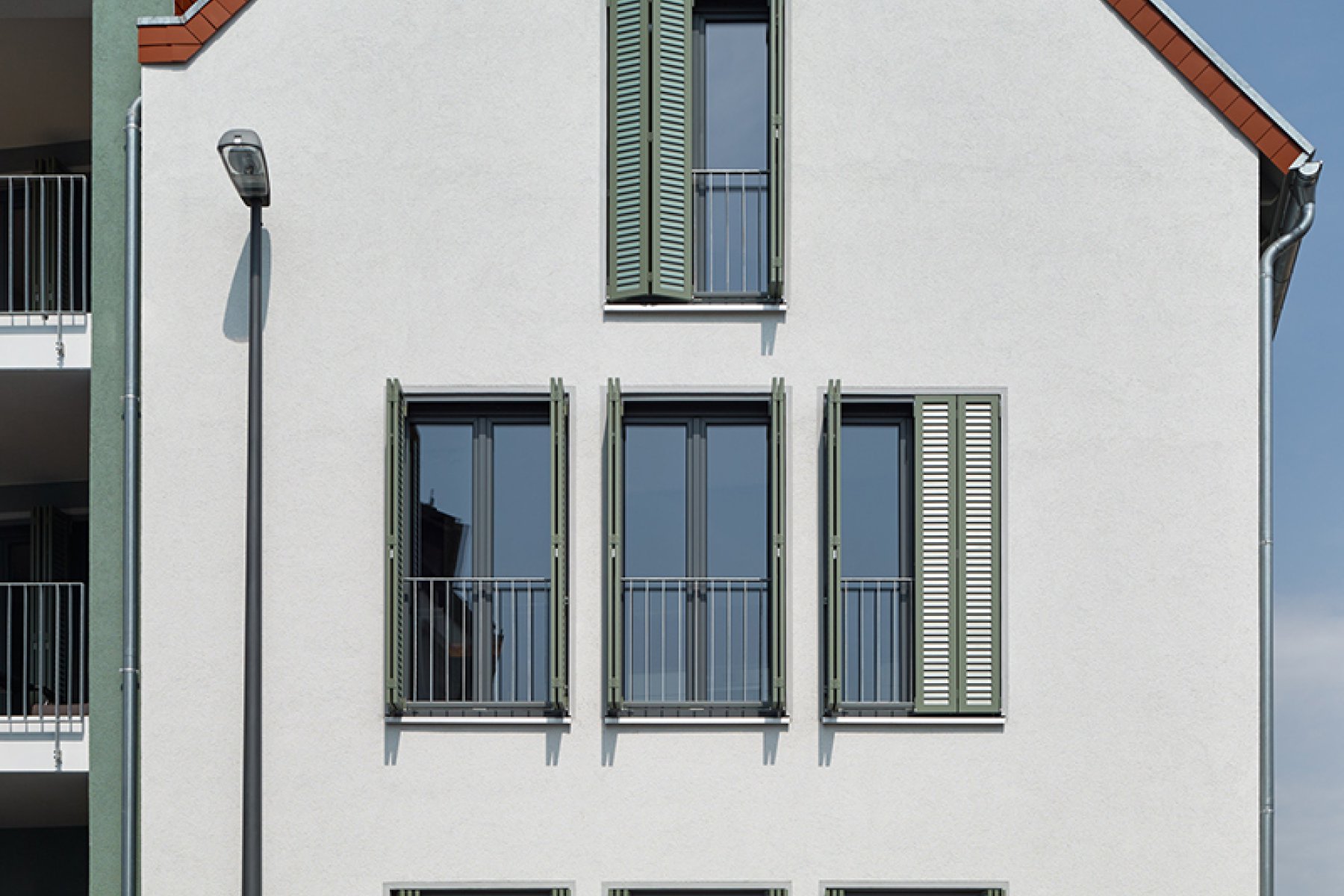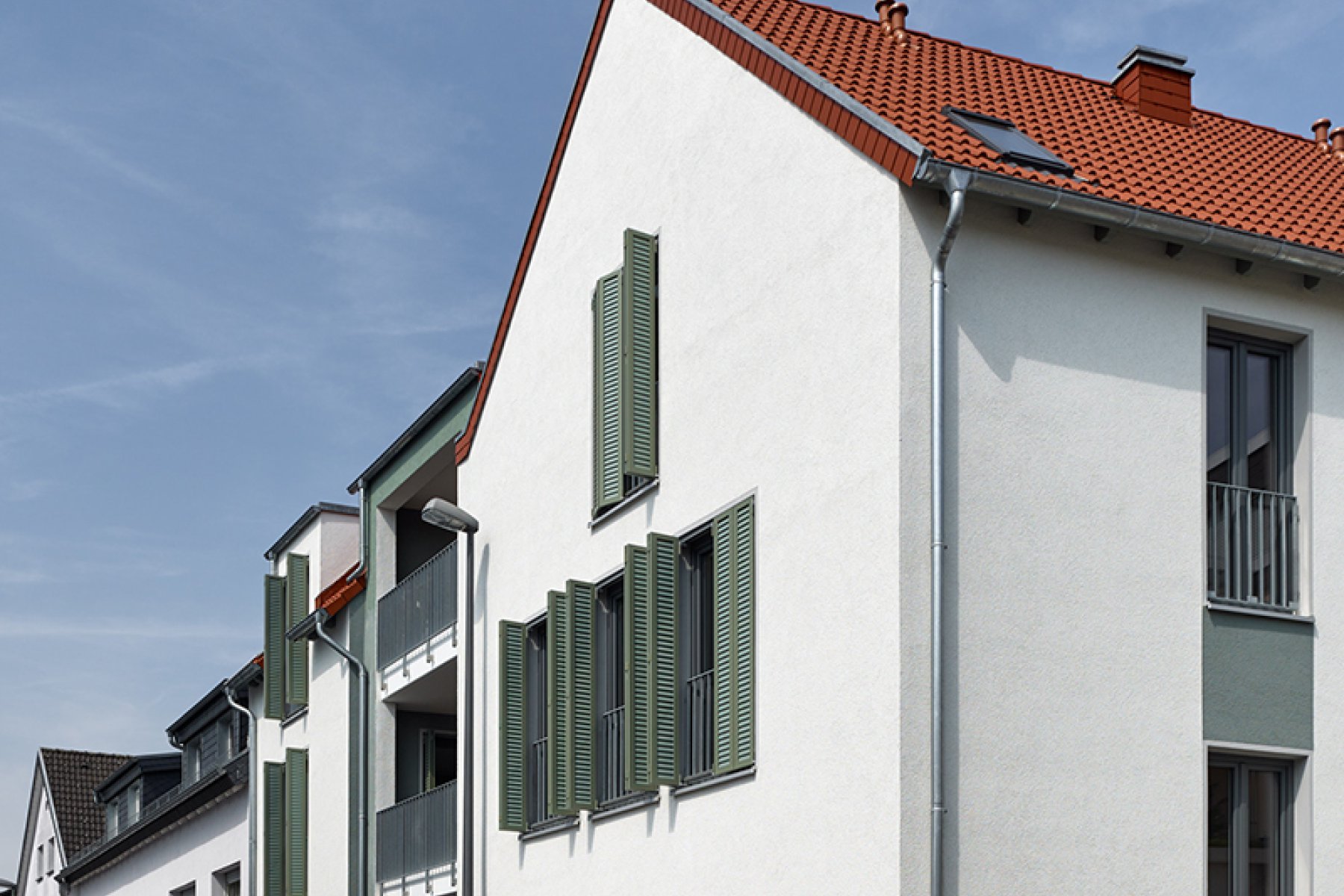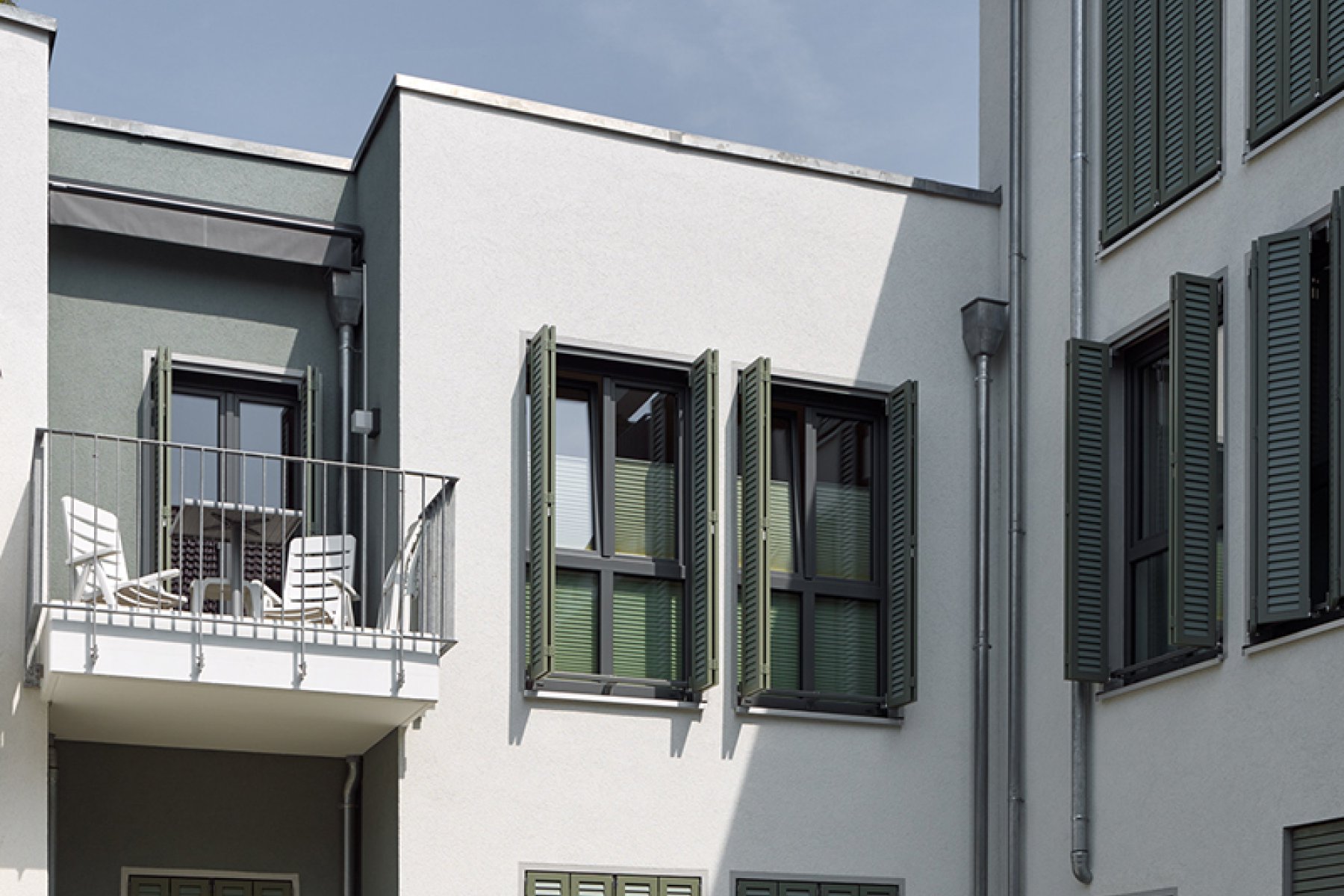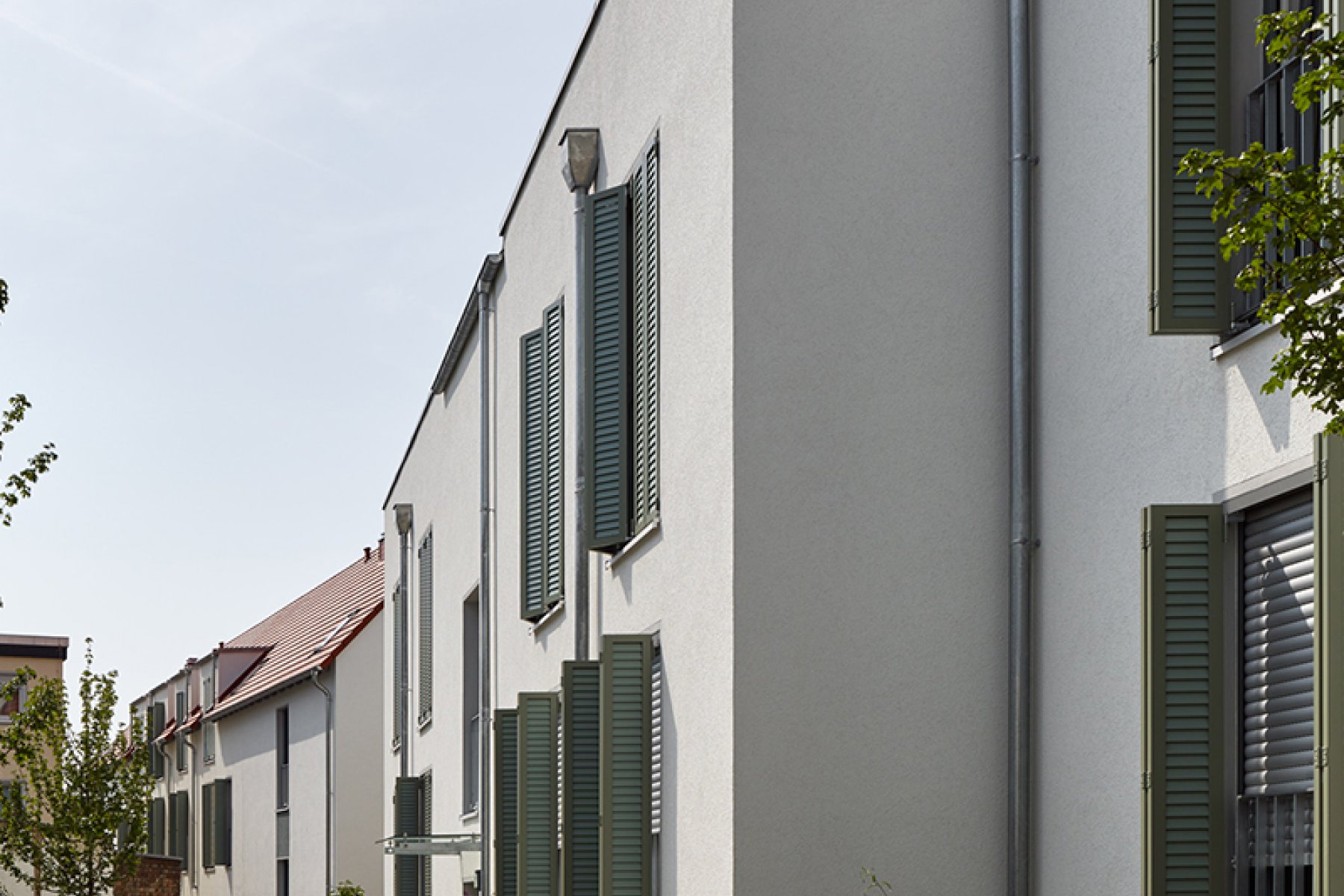 Kalbach, Frankfurt am Main
multi-family houses, 17 apartments direct commission
Project PI Immobilien AG service 2017
phases 1-4, gross floor area 2,007 sqm


As in many Hessian villages, the medieval core of Kalbach is marked by the building DNA of the traditional 'Hofreite', or 'three-sided' farmstead, for which the living quarters, stables and barn are grouped around a courtyard. The design for the new buildings picks this characteristic rural typology up with an urban structure, featuring a cross-angled layout oriented towards the street and the neighboring Sparkasse. The bank's main facade presents the ending point of the setup, while its back wing encloses the private, inner courtyard. The typical, three-sided Hofreite layout is thus transformed and creates an ensemble with the adjacent buildings. The new row of houses along the Kalbacher main street is marked by a vivacious rhythm of gabled and flat facades, reflecting the local typology. Details like plaster facades, window shutters and sloping roofs with eaves cornices further connect the new buildings both respectfully and respectably with their historical surroundings.
project team: Jens Jakob Happ, Silvia Köllner, Ana Marija Milkovic, Silvia Santos, Matthias Scholz