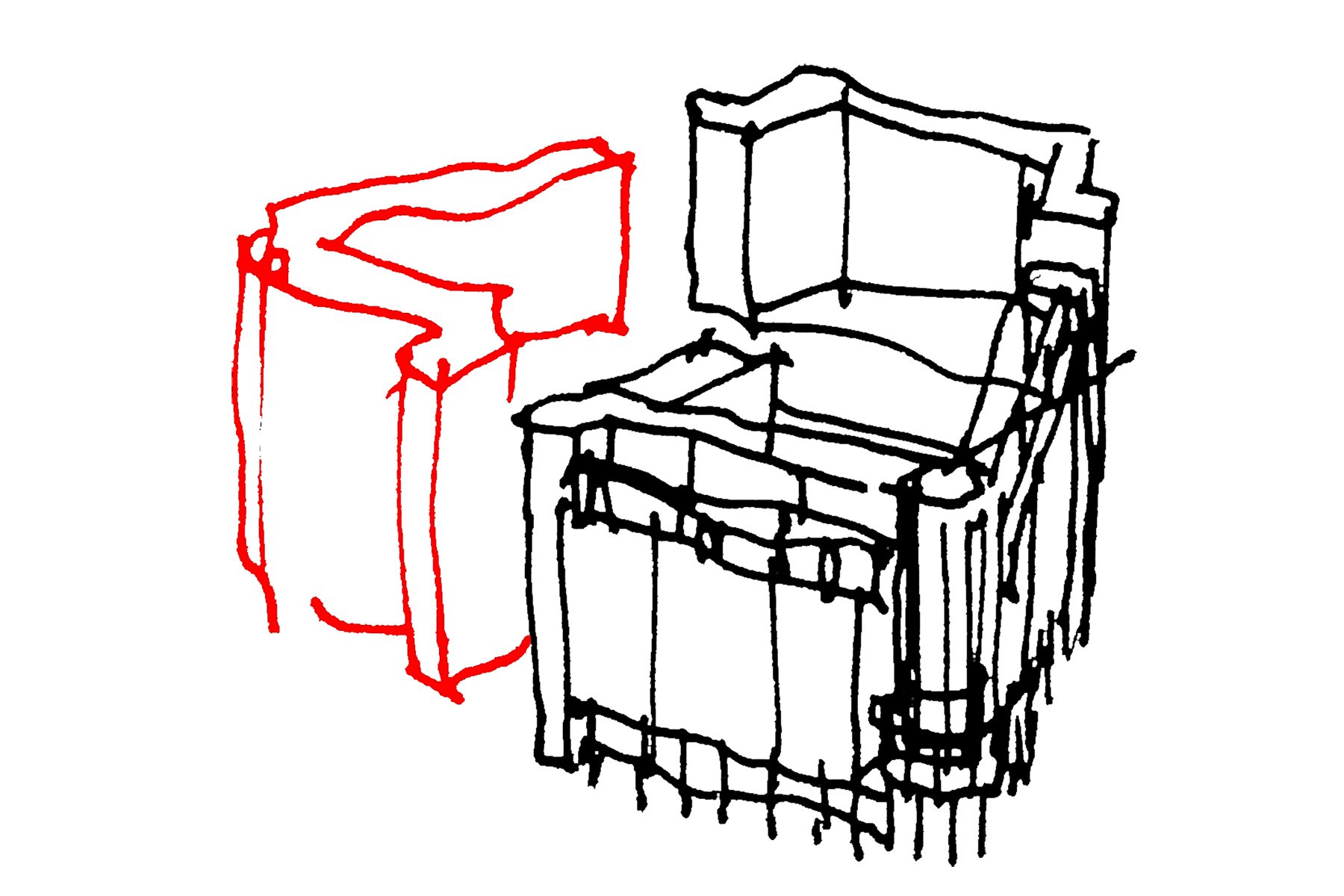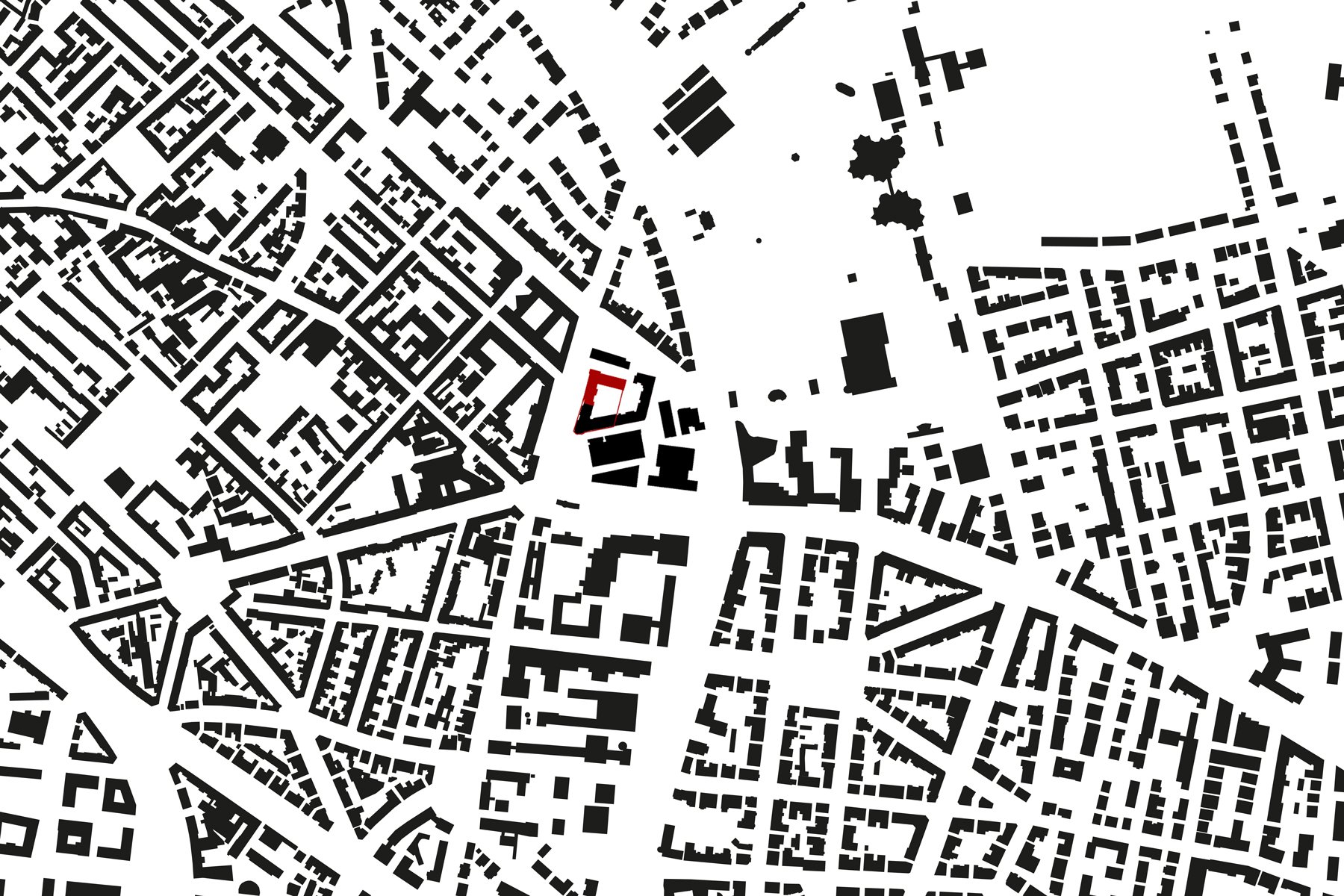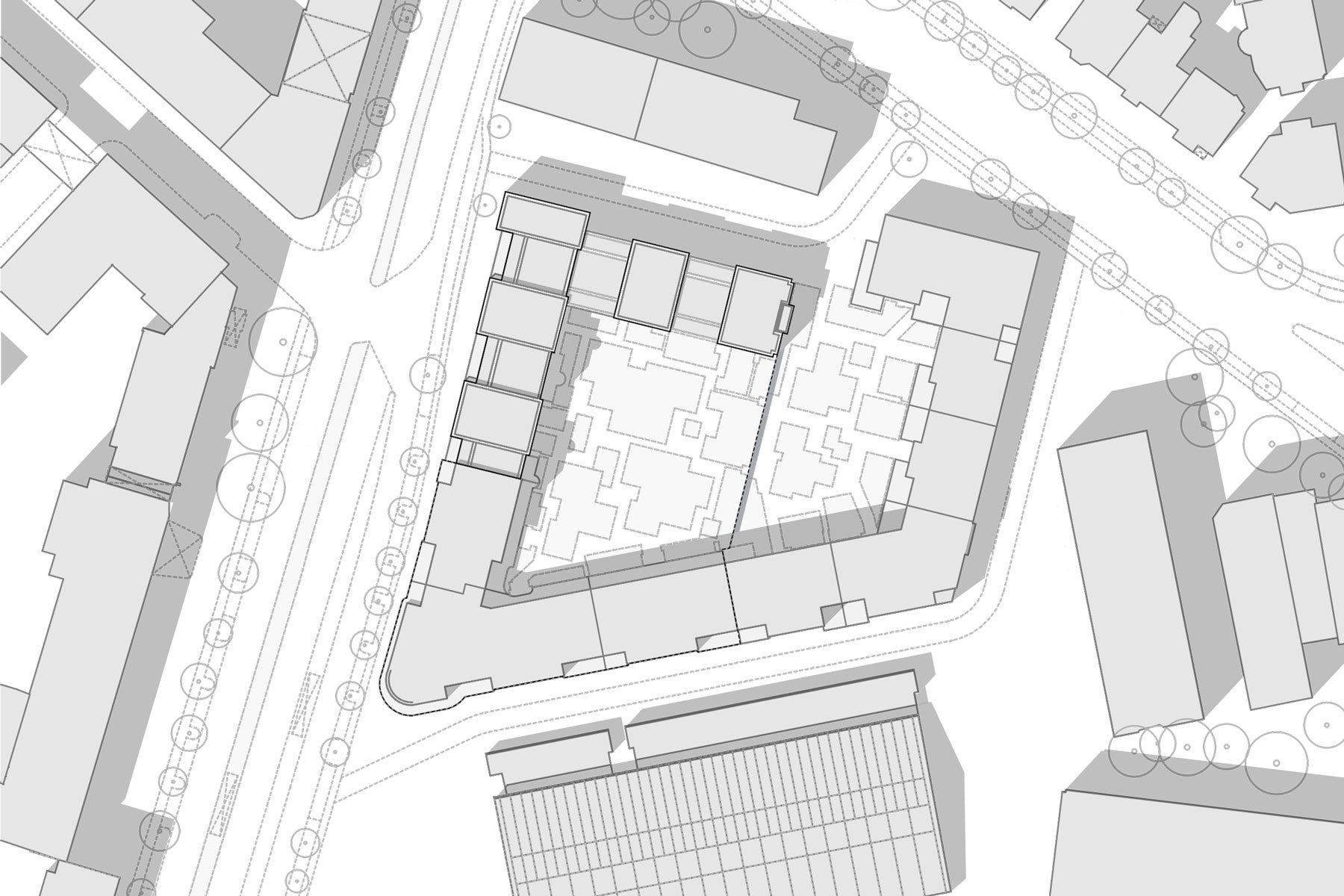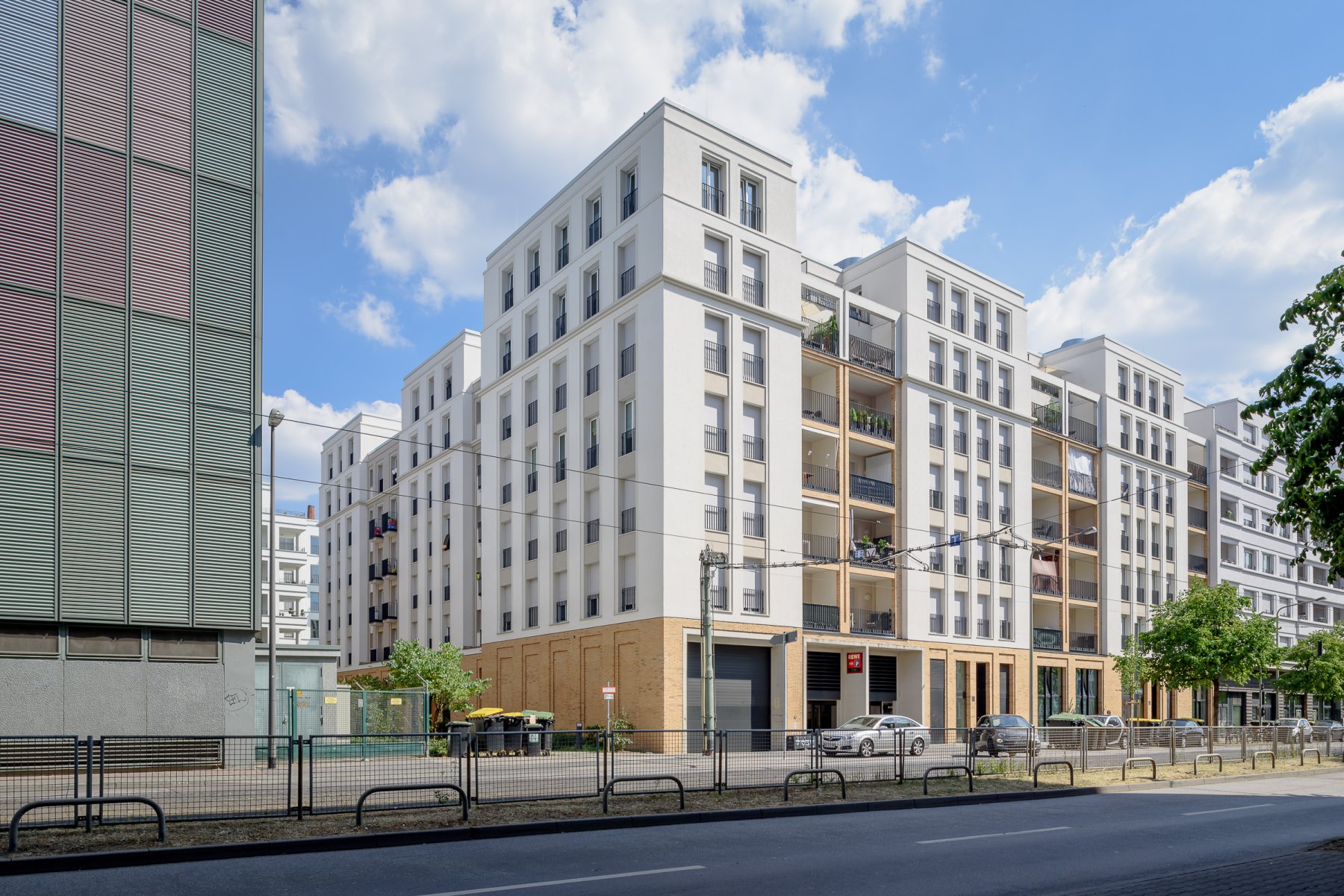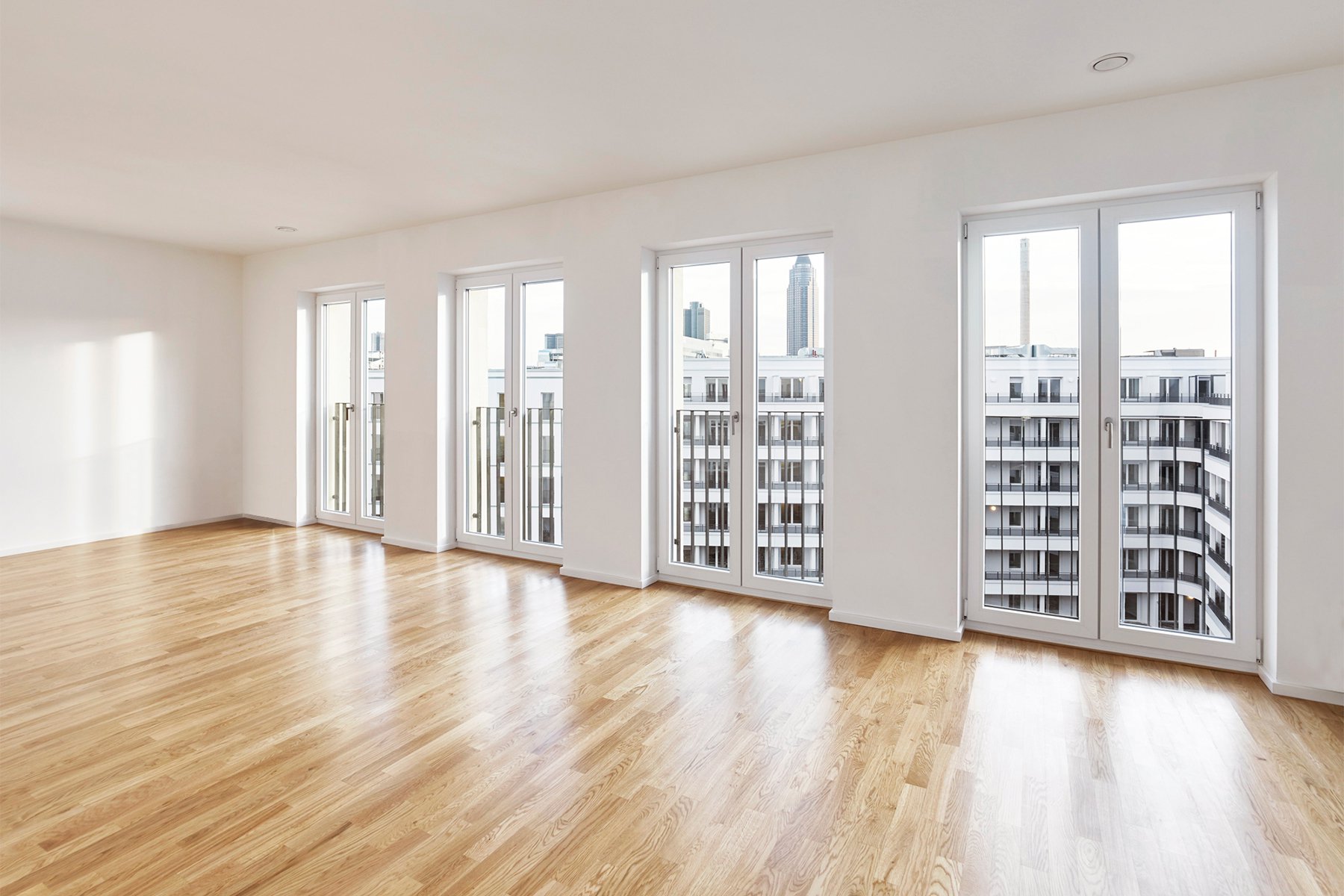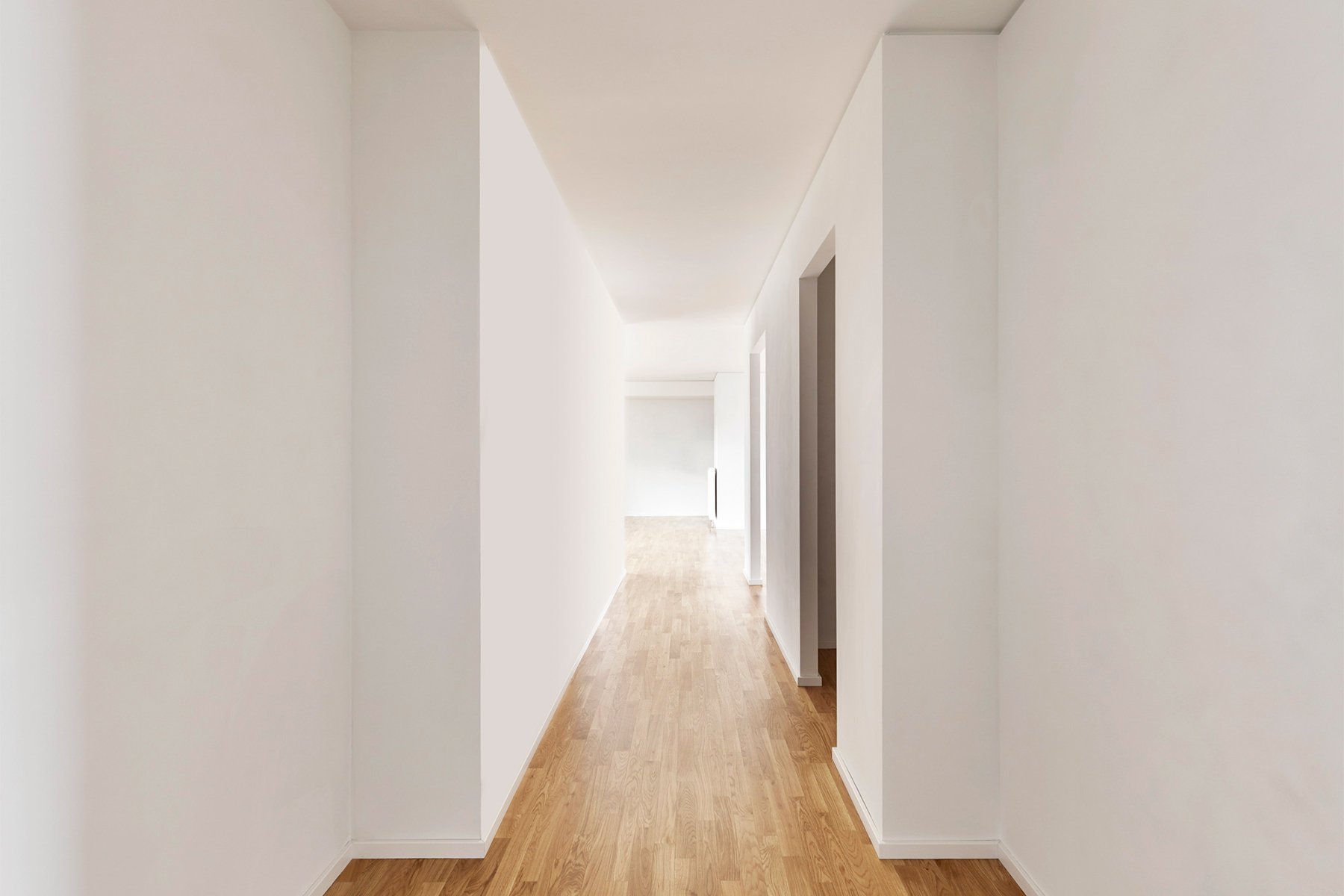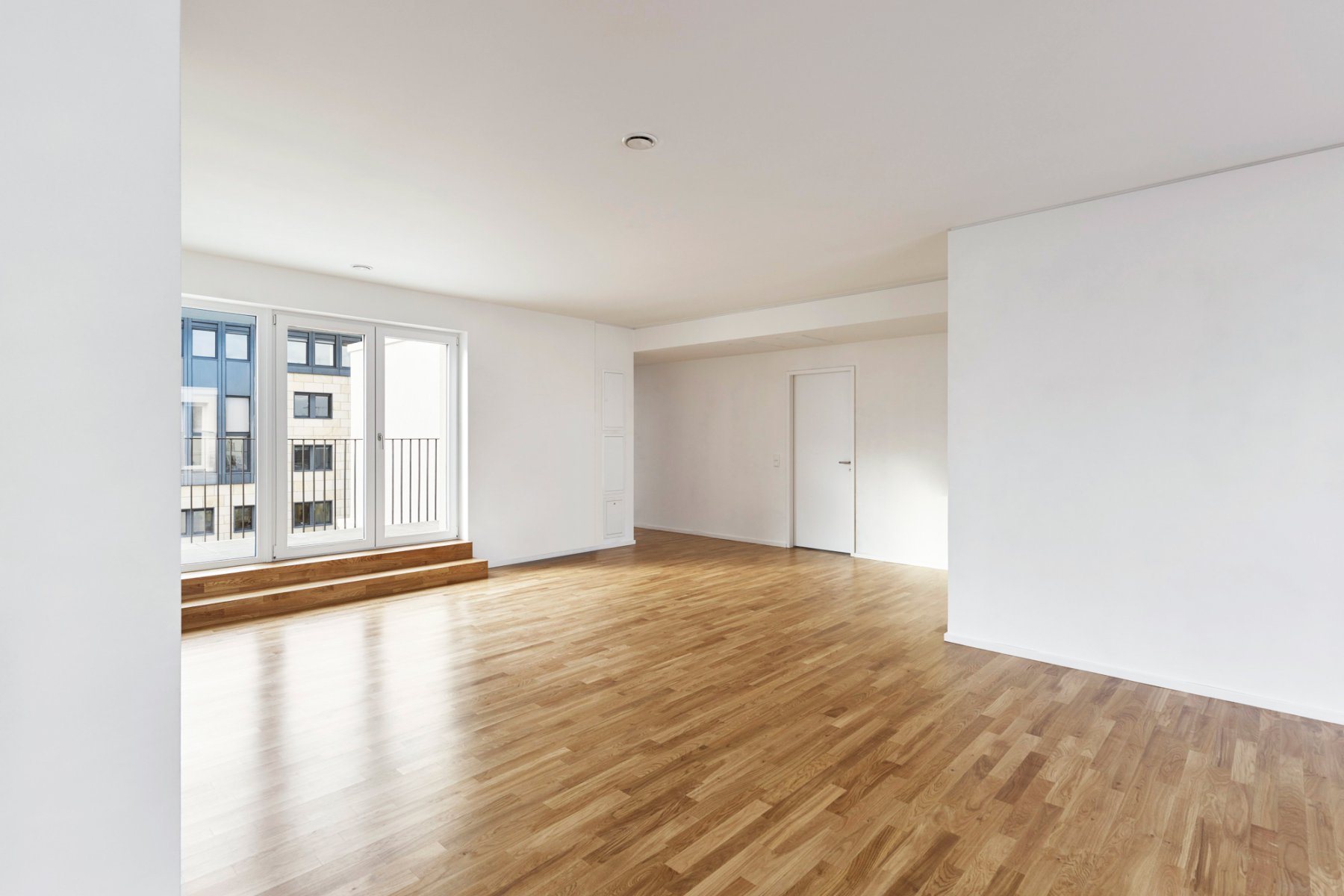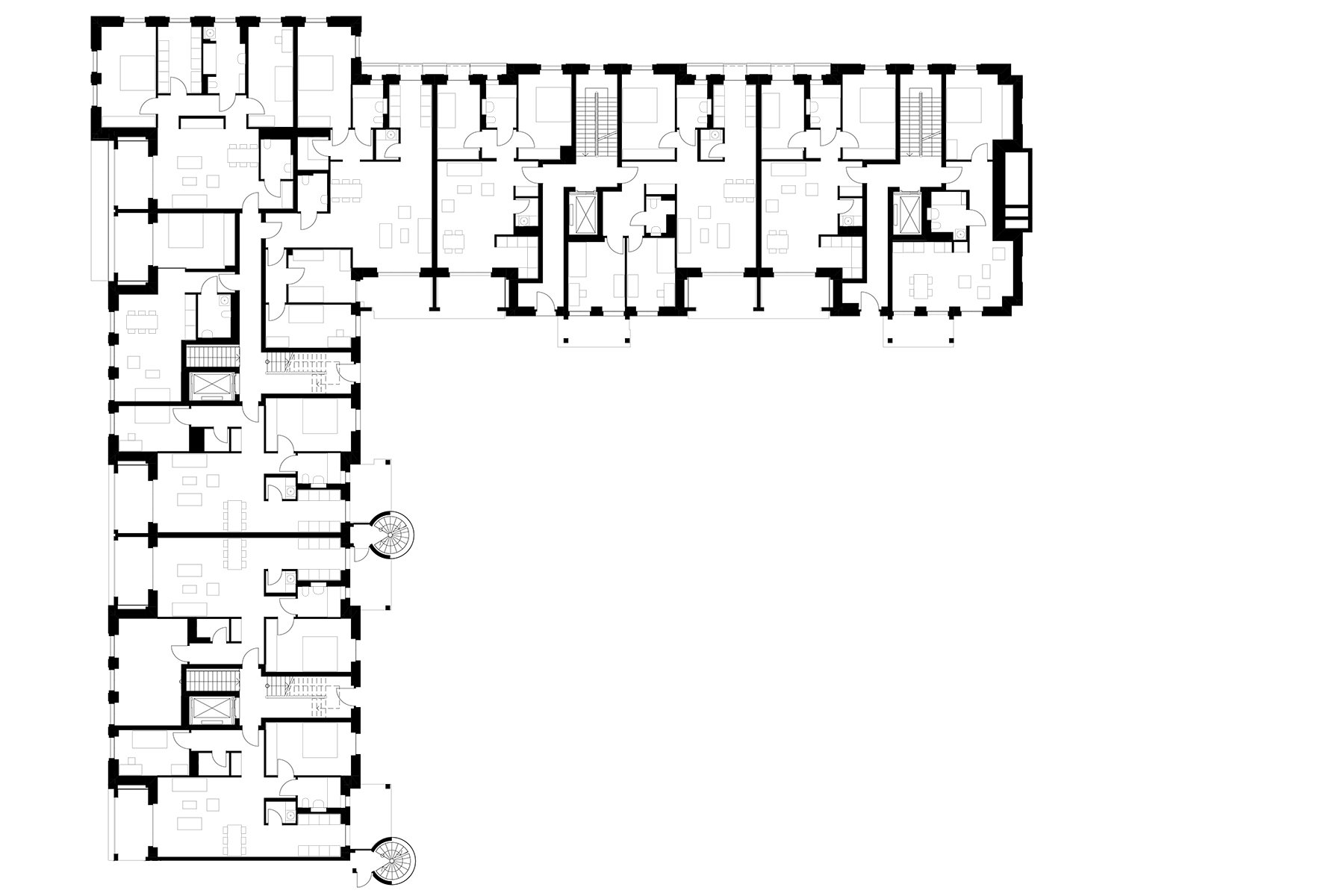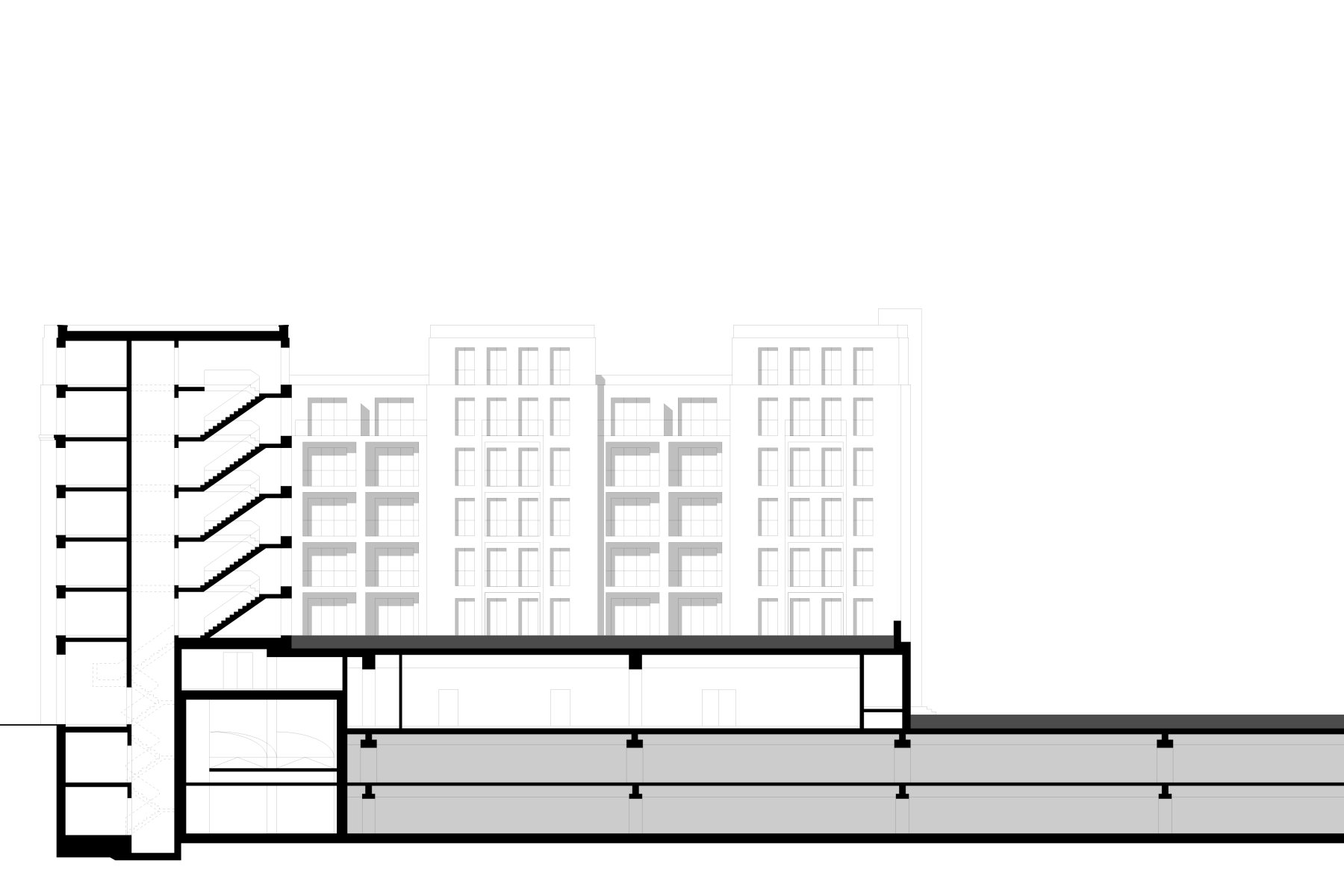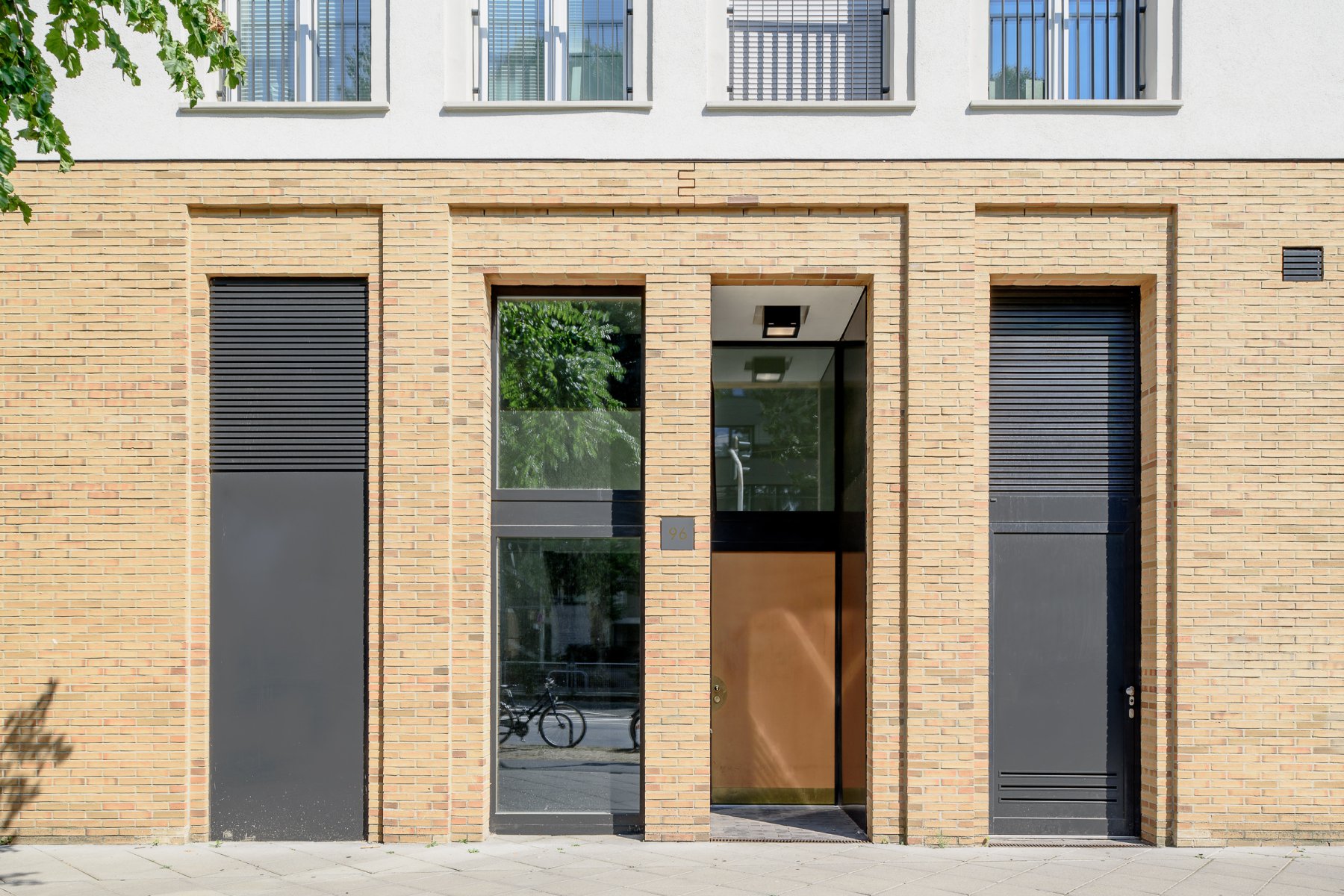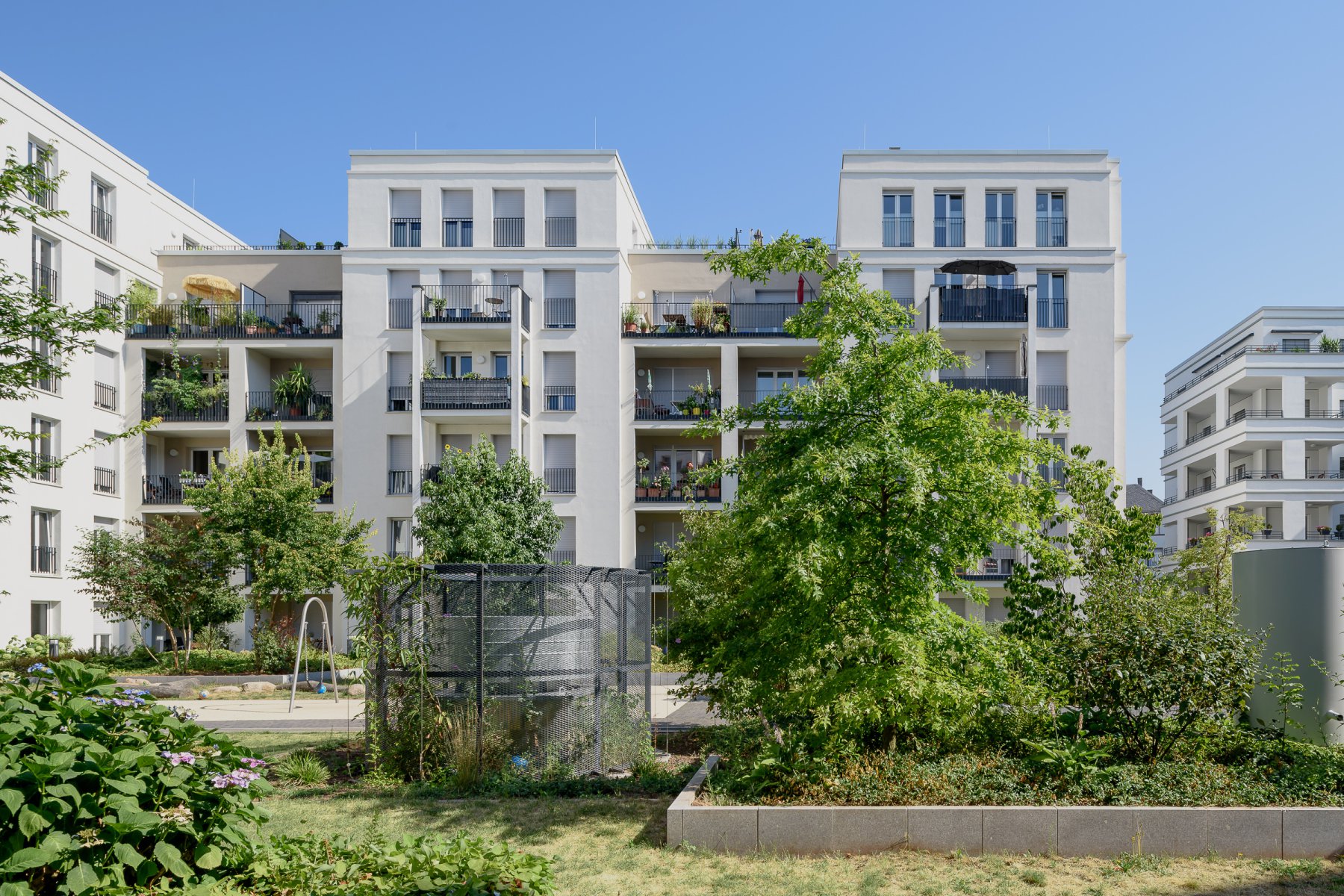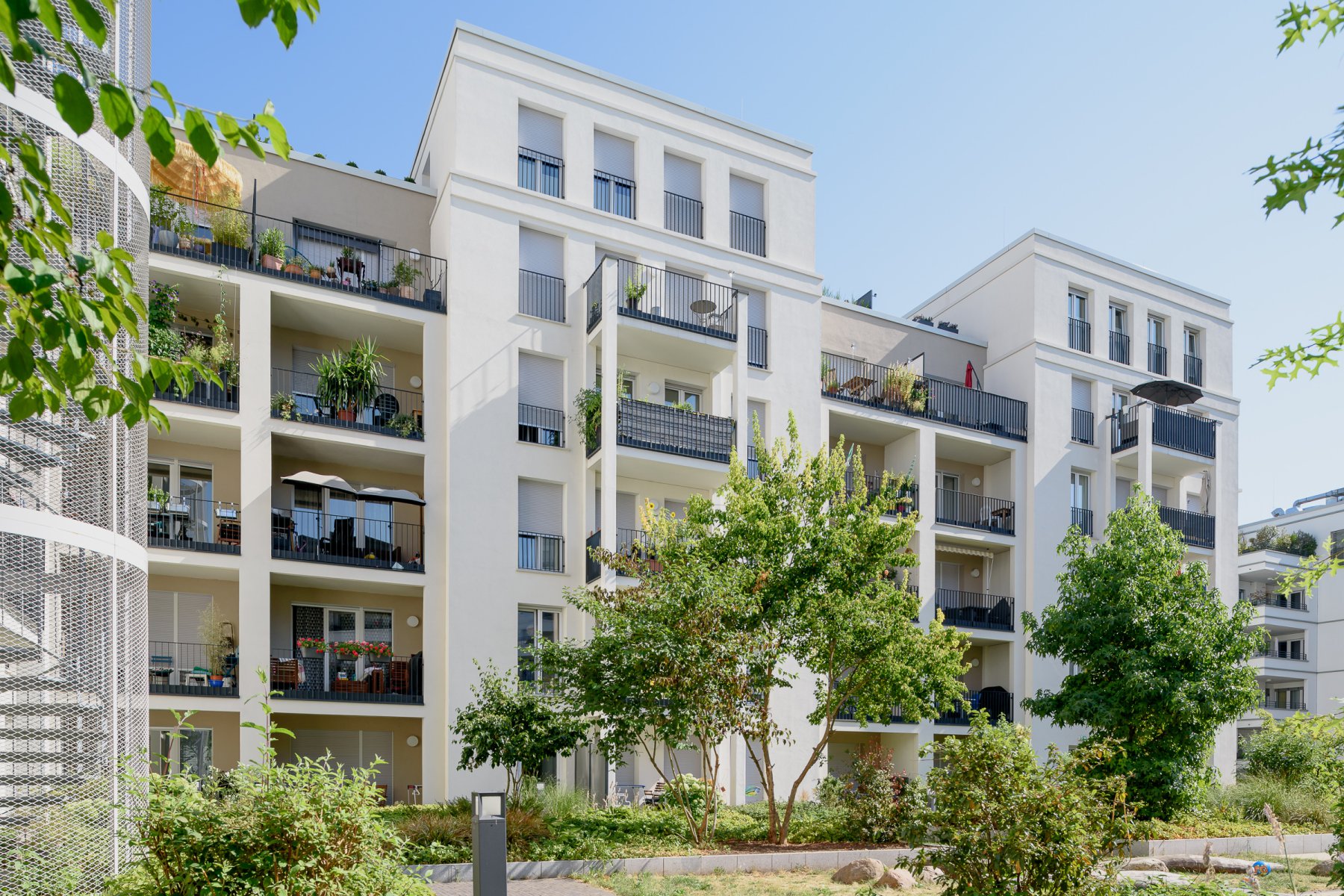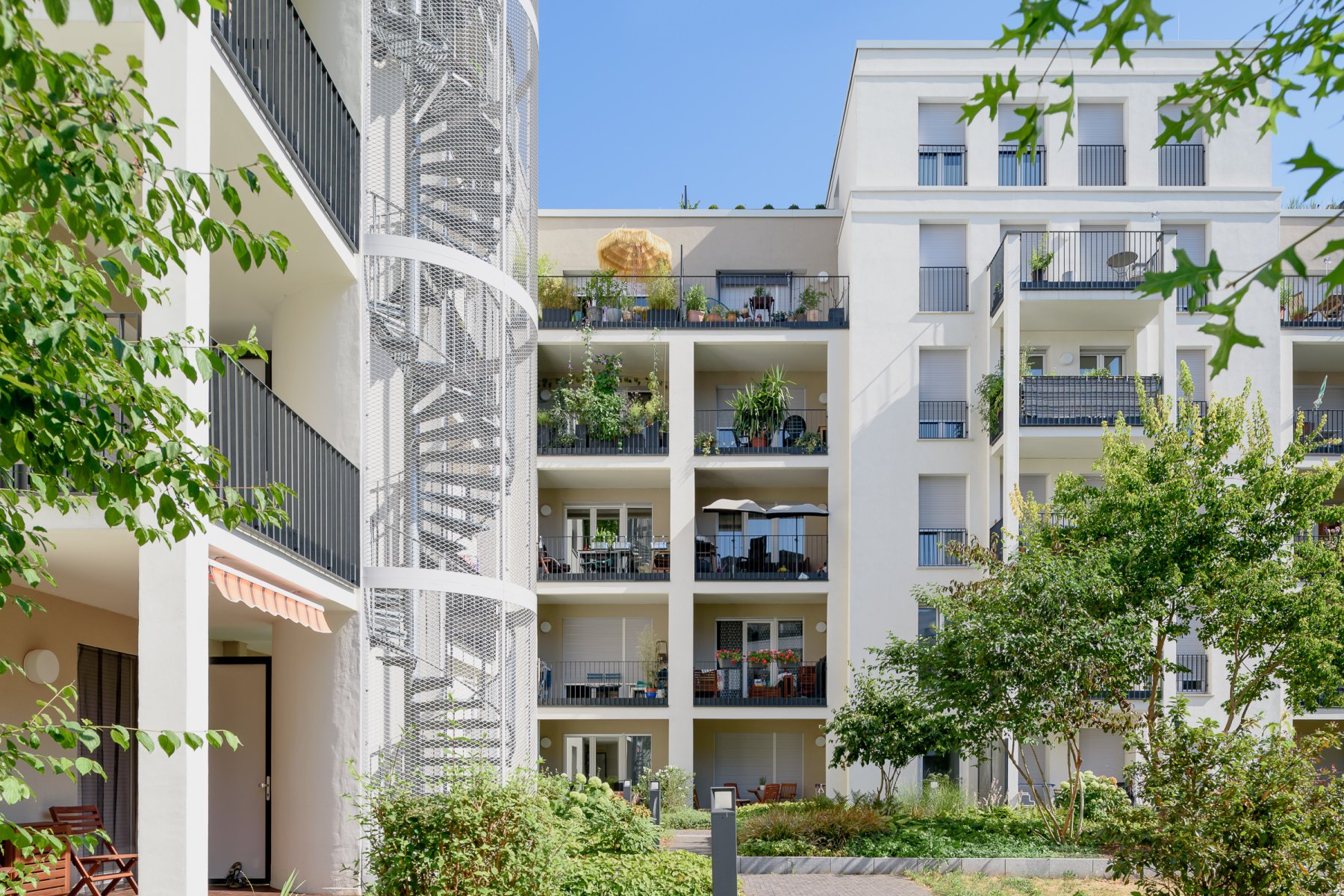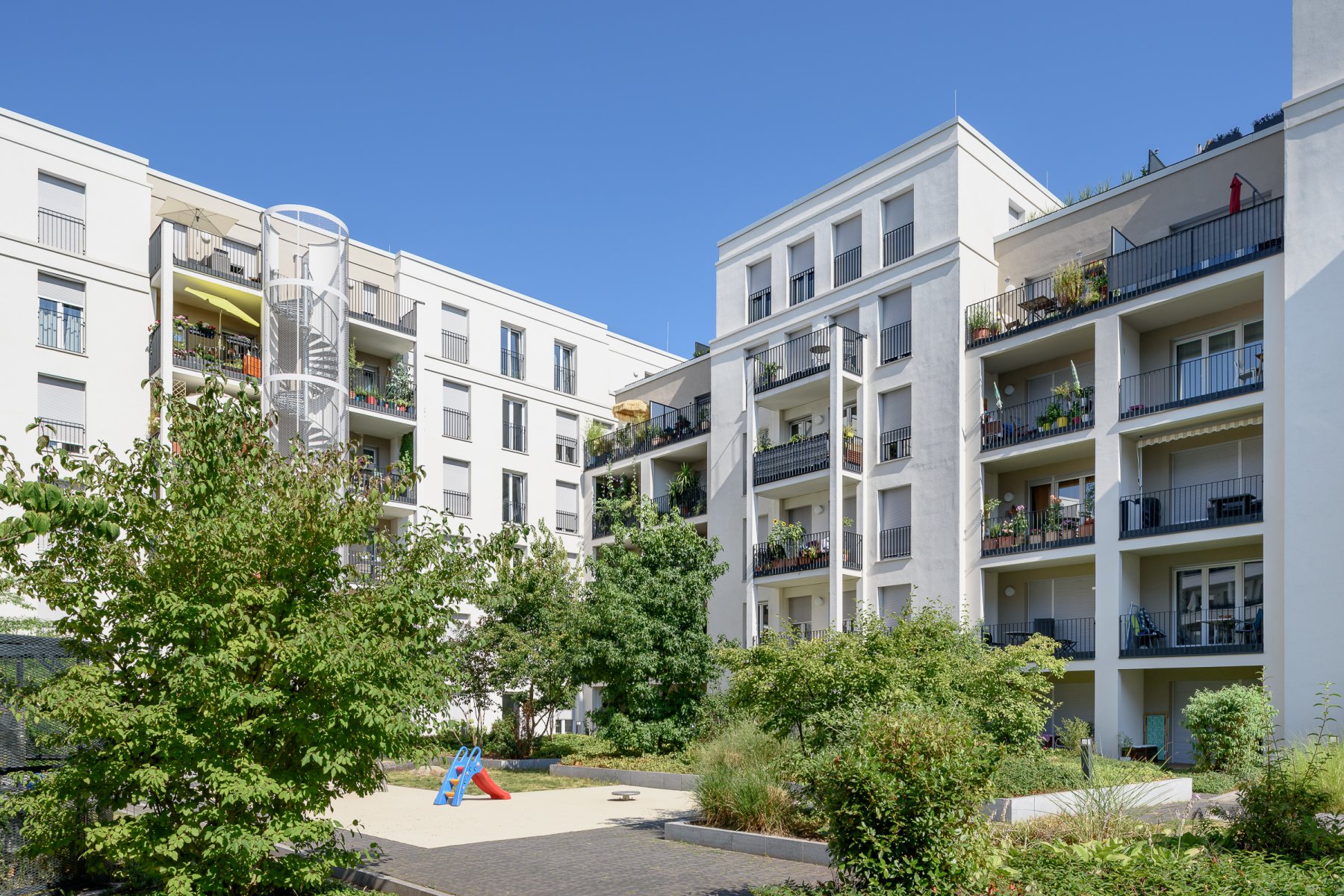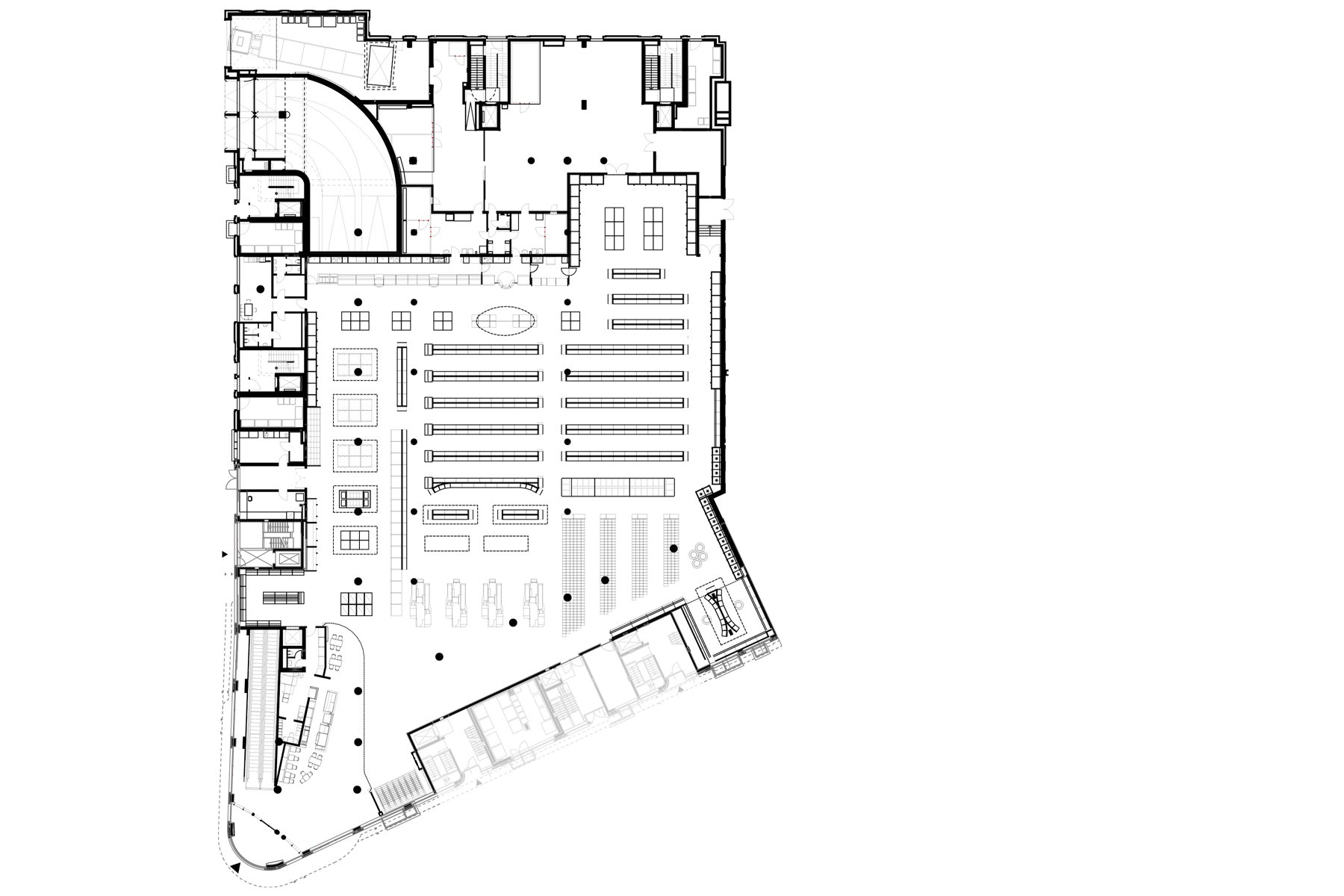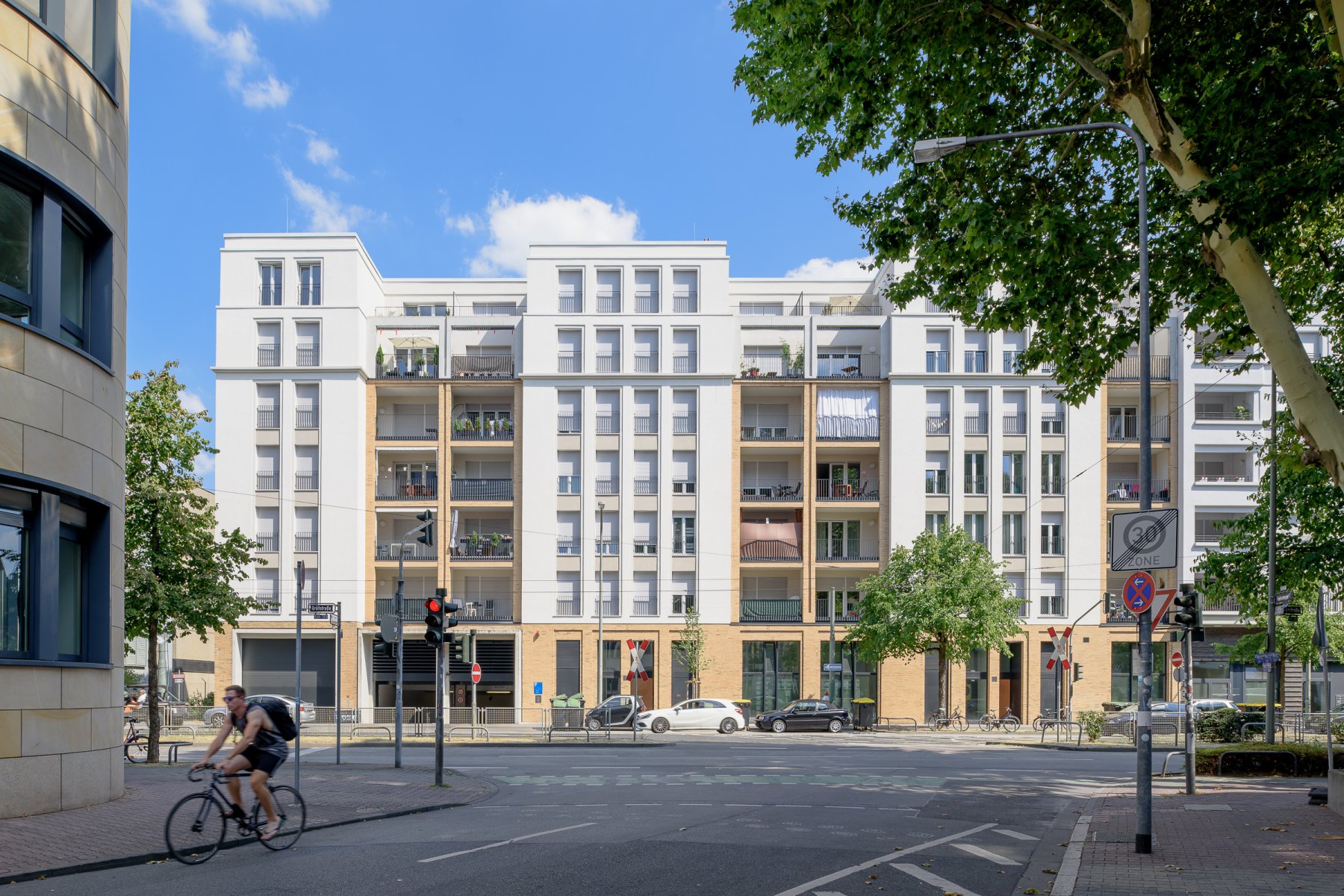 Frankfurt am Main
57 rental apartments, large-scale retail
2011 competition 1st prize
ABG Frankfurt Holding service
phases 1-8, gross floor area 11,970 sqm


The plot at the upper rim of the former Frankfurt University campus is bordered to the north and west by open, residential Gründerzeit blocks, while to the south and east, free-standing, mixed-usage buildings are also to be found. The new building ensemble at the listed Bockenheimer Depot is oriented on the typology of the 19thcentury building blocks. Vertical recesses of about 20m in length and a strongly modeled facade relief provide a structure of visually recognizable lots and units. The singular house acts as the measuring unit for the block itself. The buildings enclose a private, intensely greened garden yard, with an expansive 2500 sqm large market space underneath. The facade design of the new buildings follows the canon of an urban architecture mirroring features from the neighborhood, such as clear-cut, perforated facades with detailed window embrasures and carefully designed entrances; structuring cornices and calm roof shapes. Color and texture of the brick-facing at the building base relate to the beautiful 19thcentury brick architecture of the old depot building, which is nowadays used as a theater.
project team: Jens Jakob Happ, Daniel Brückmann, Matthias Scholz, Azadeh Ahmadi, Lyubomira Mincheva