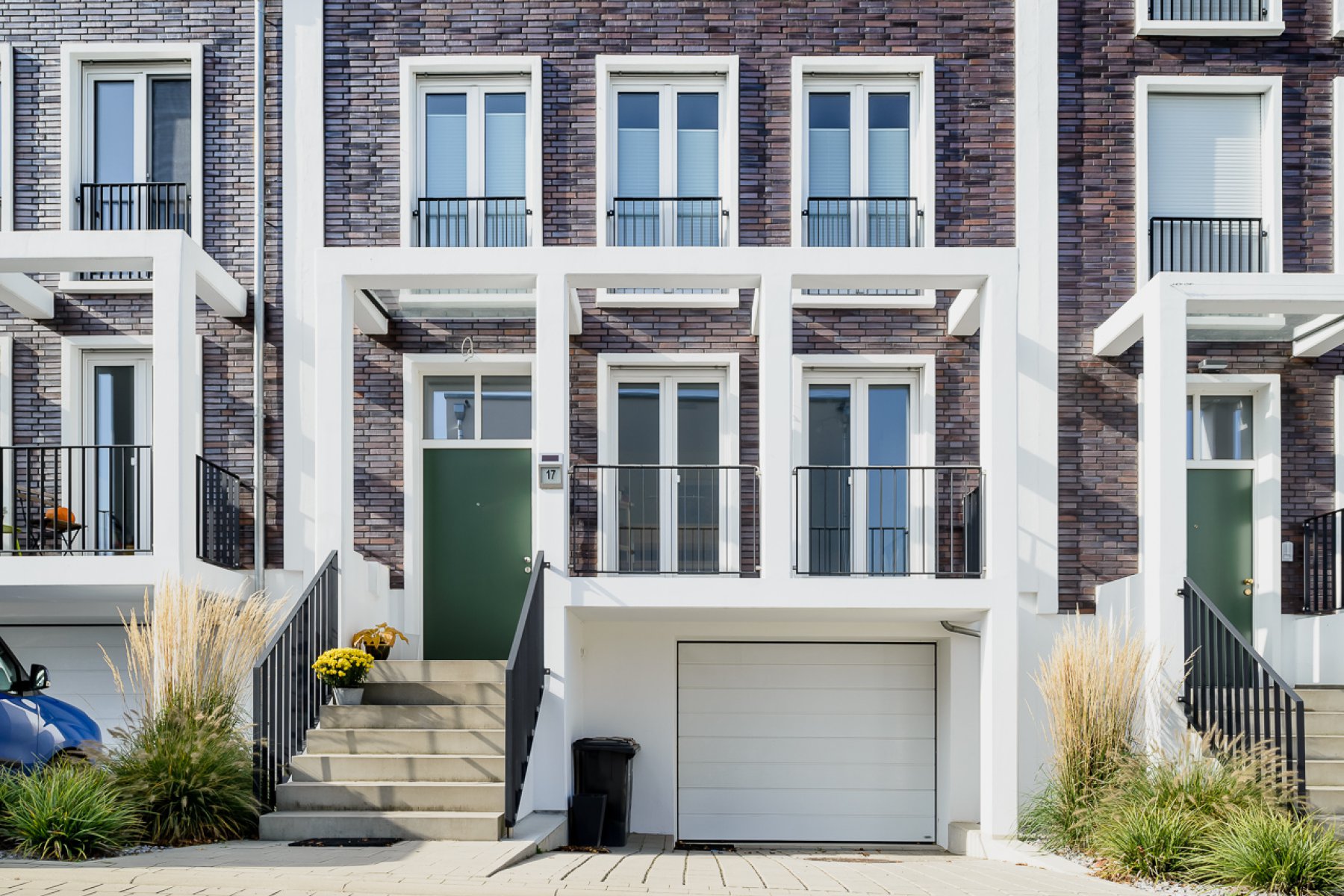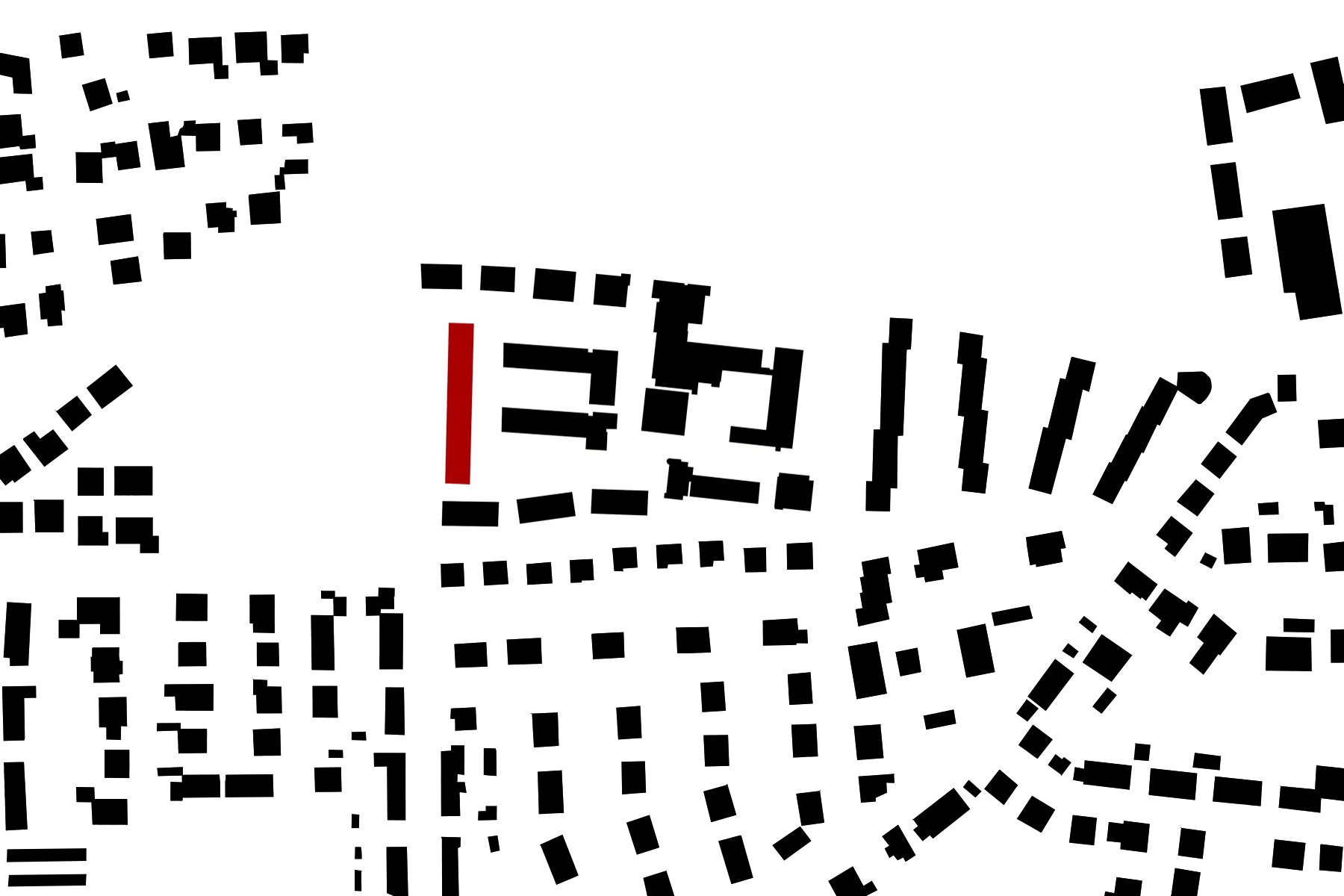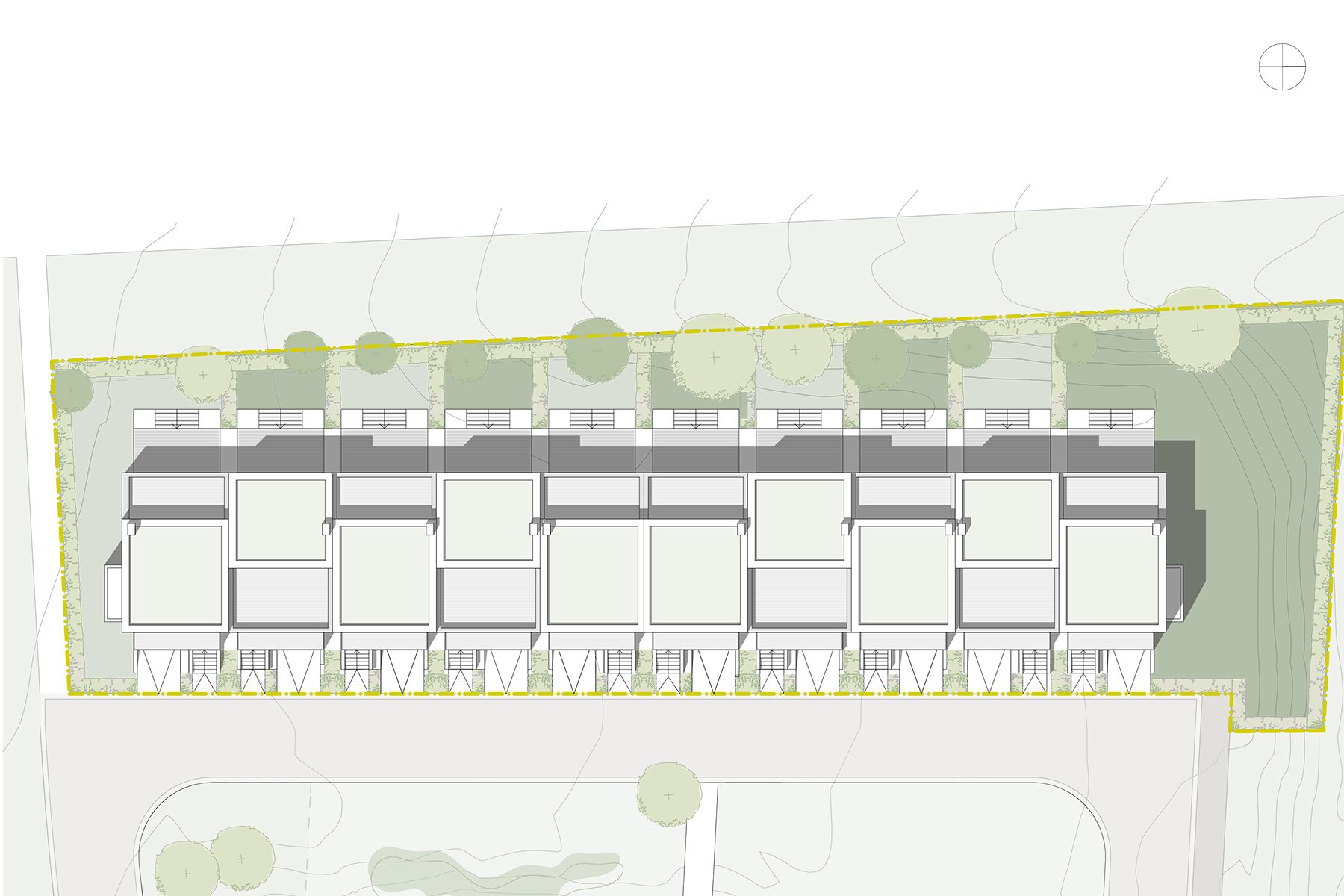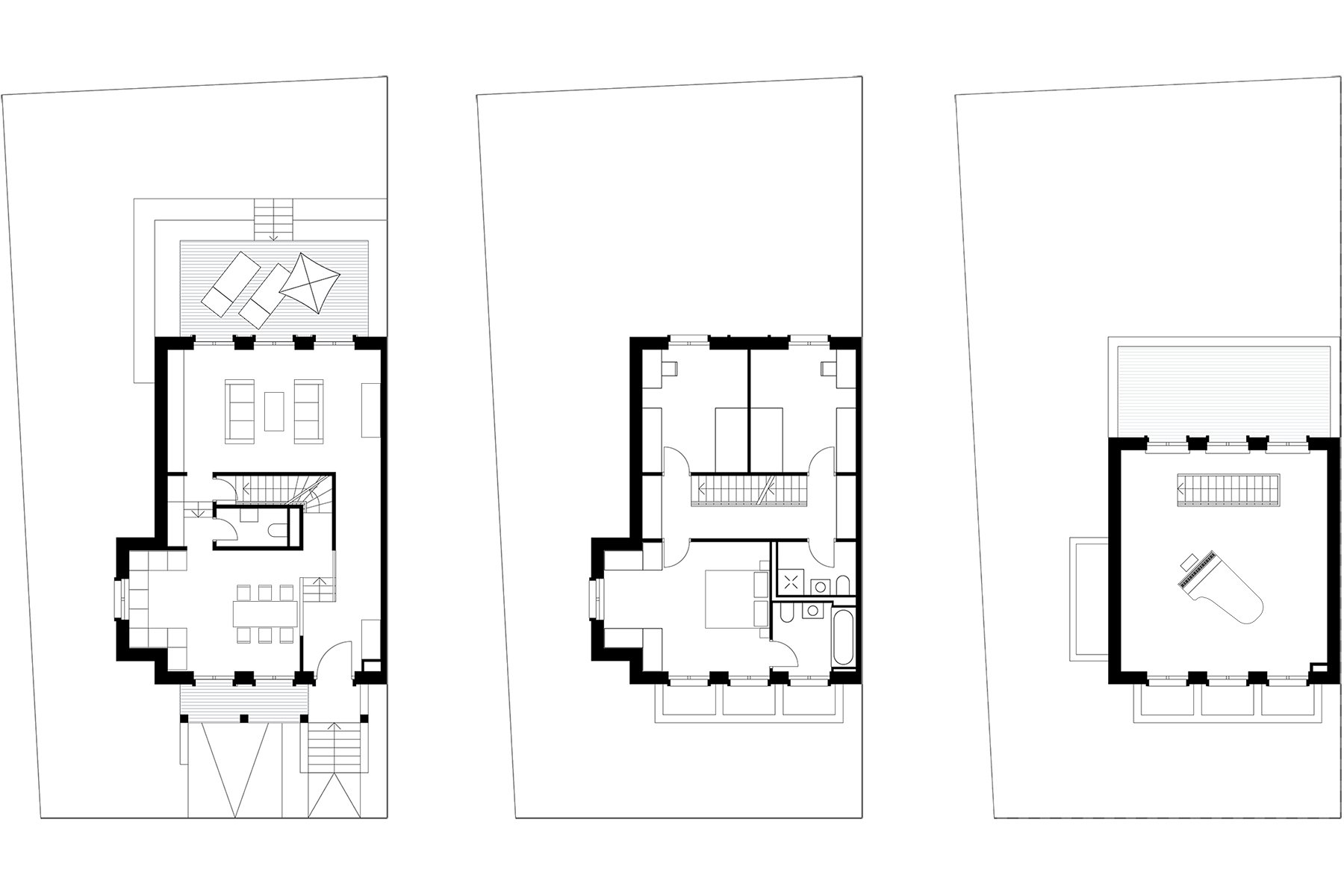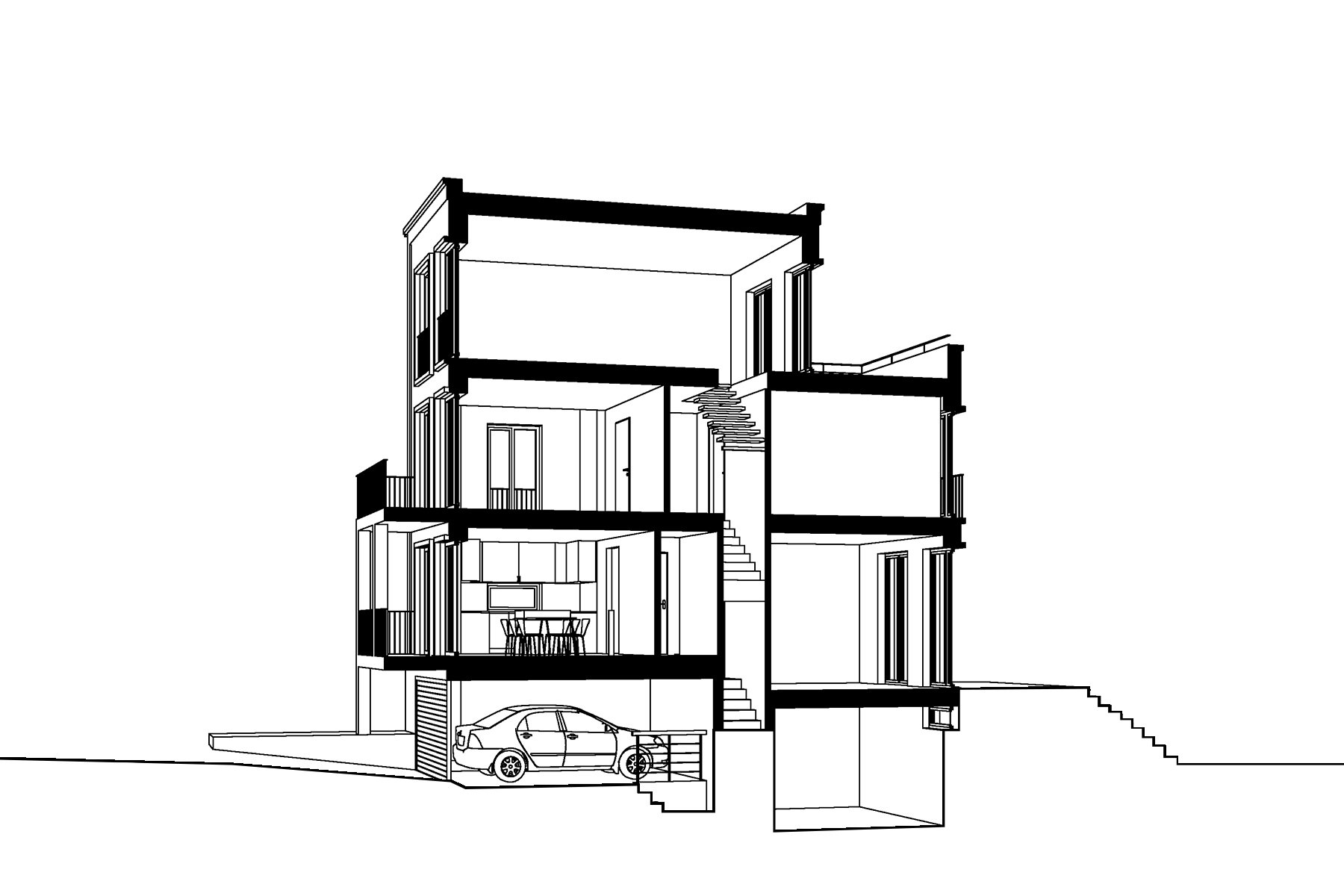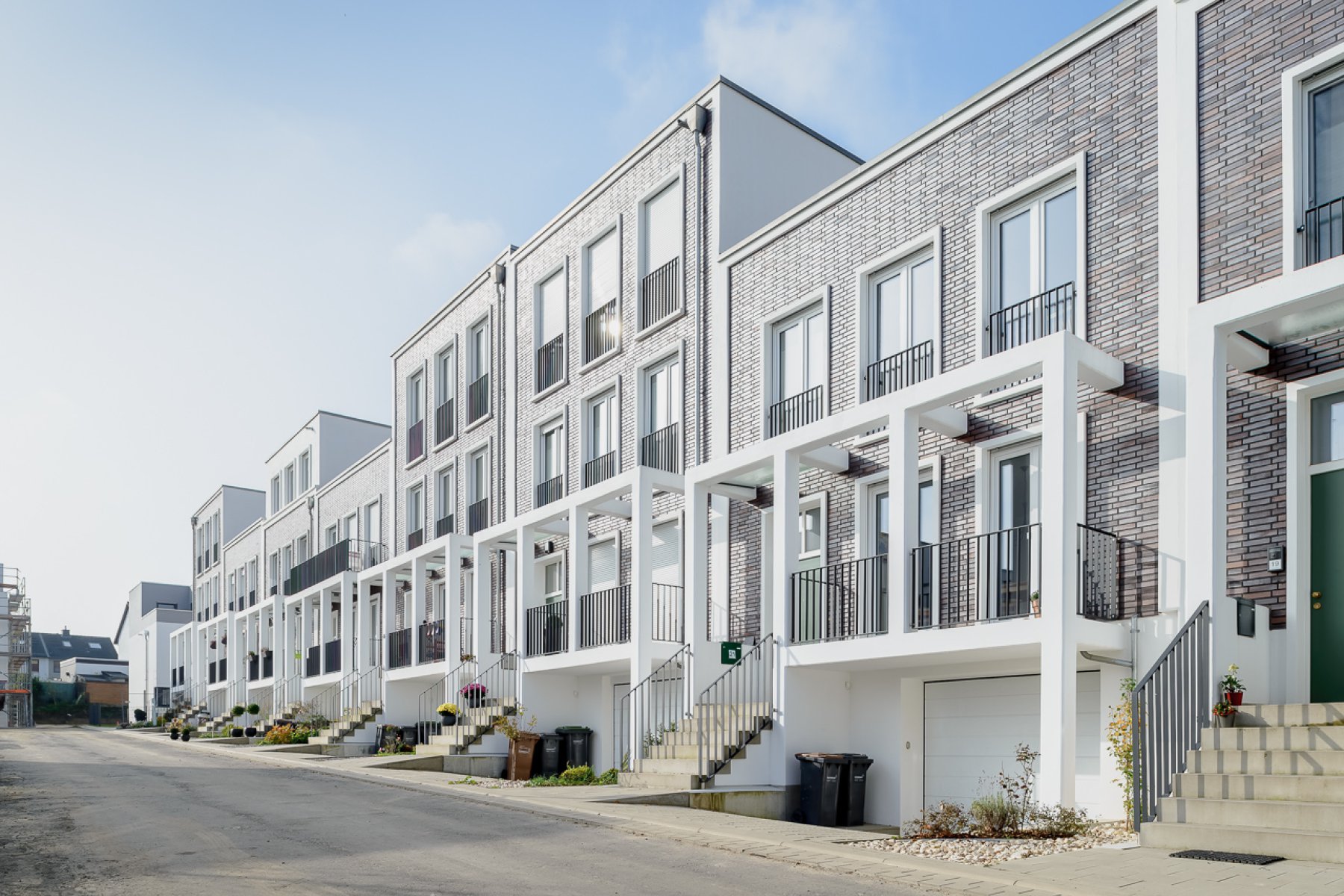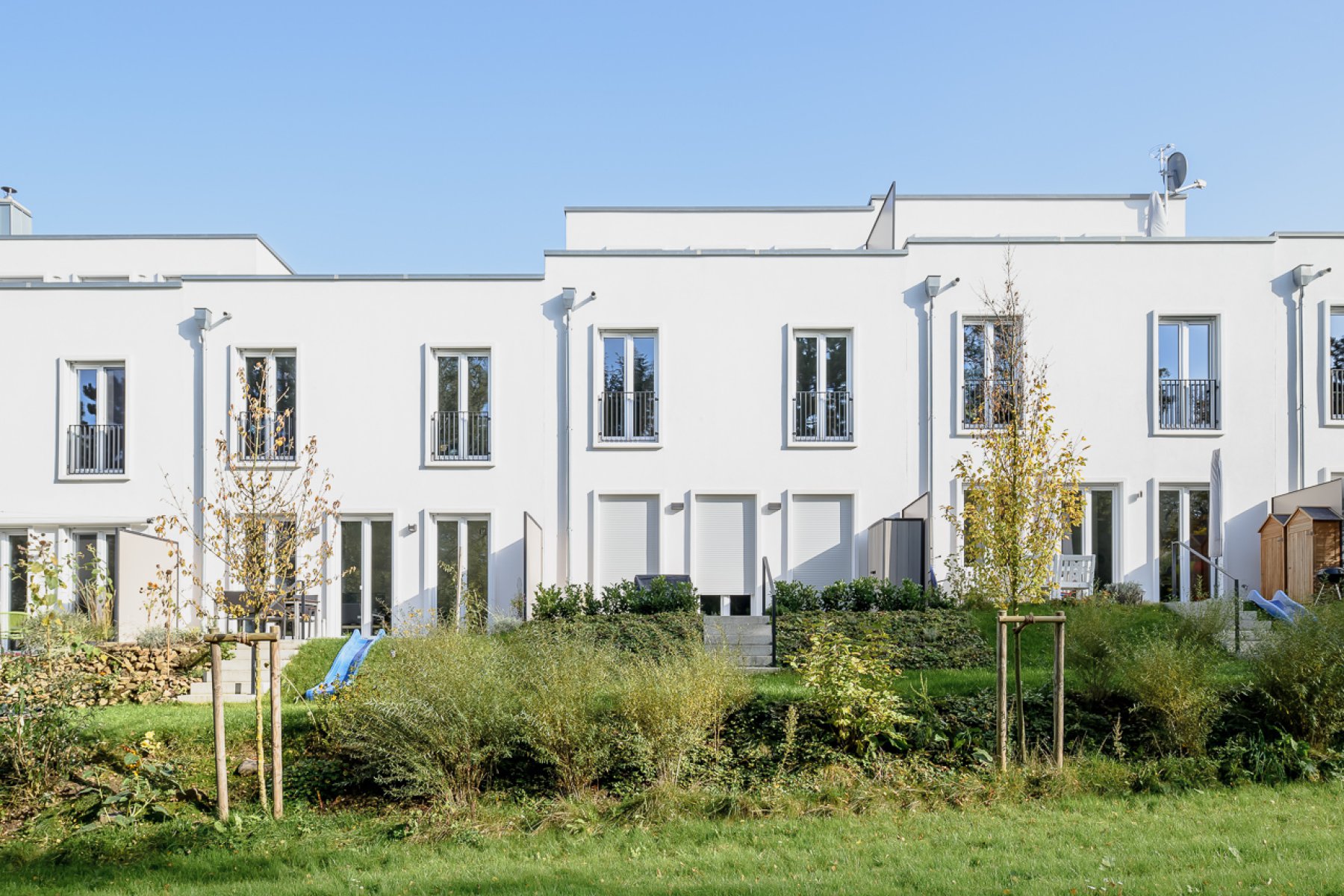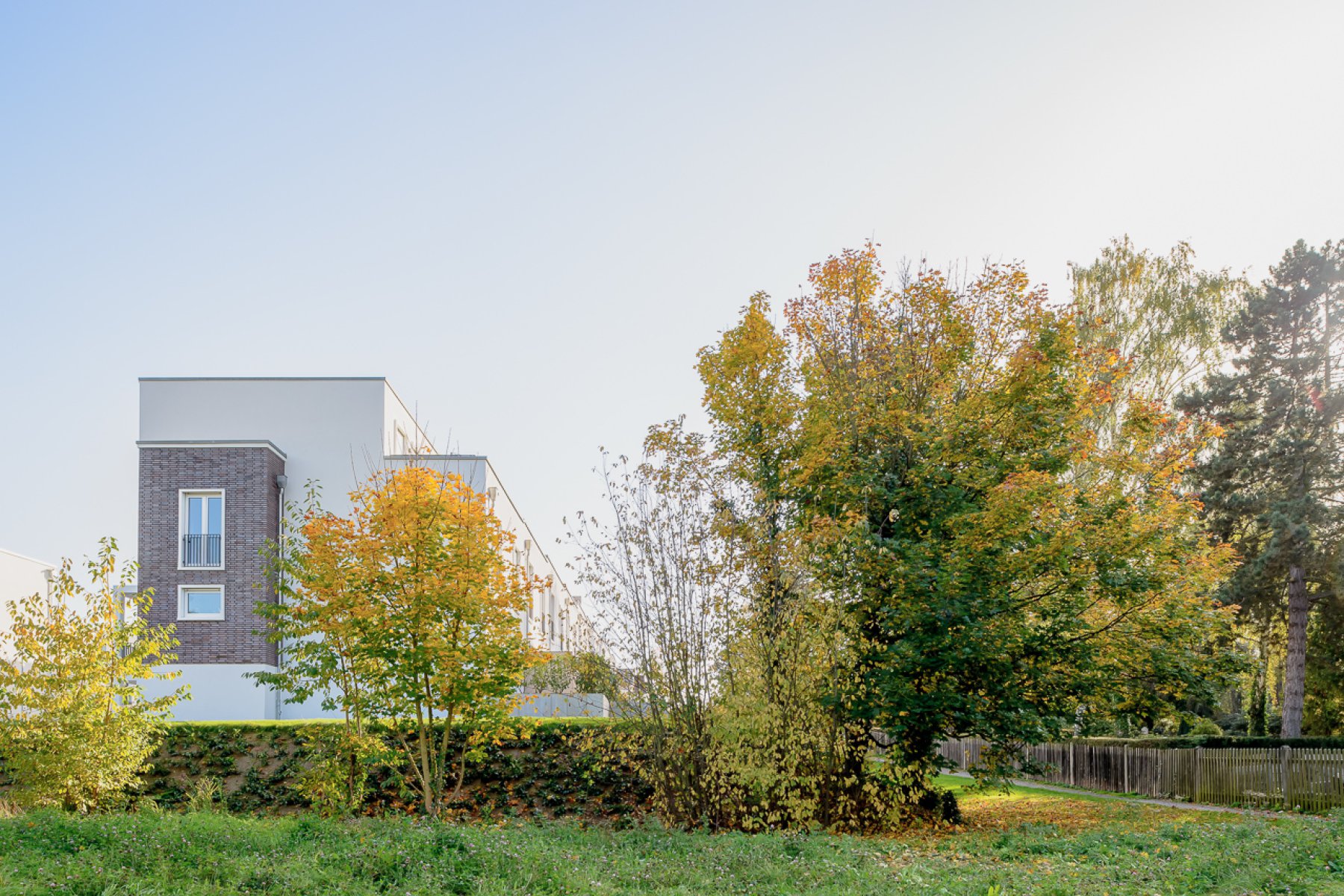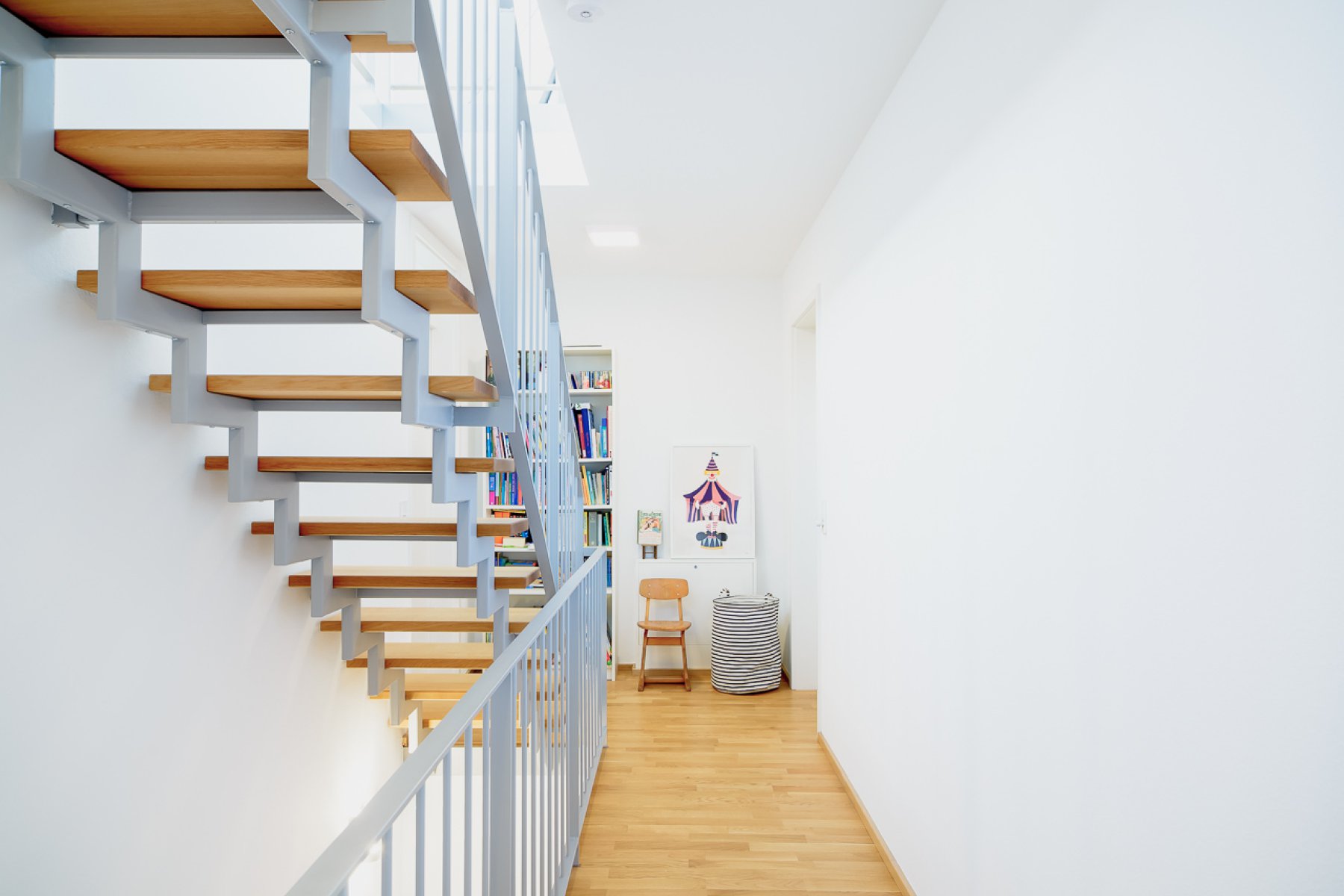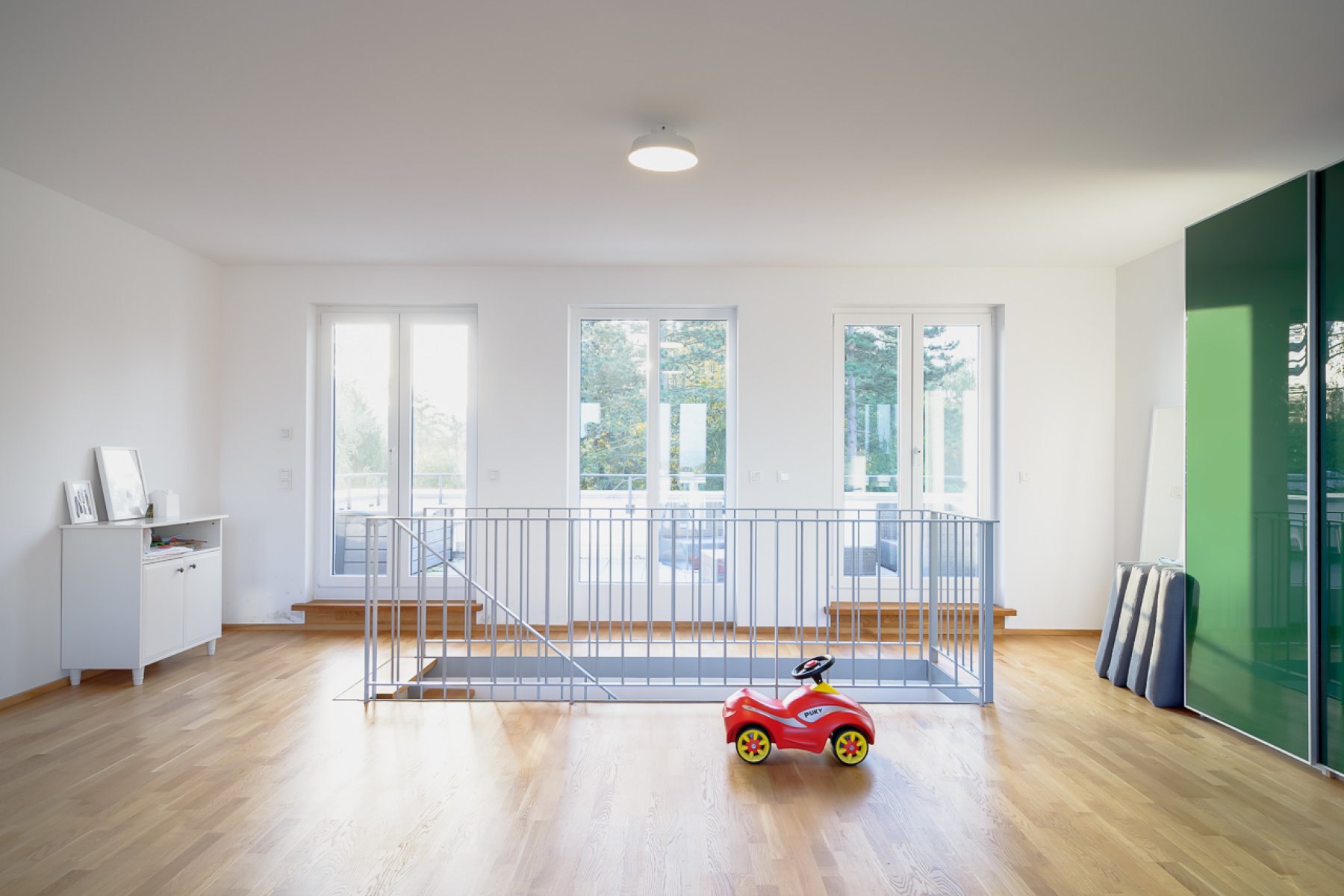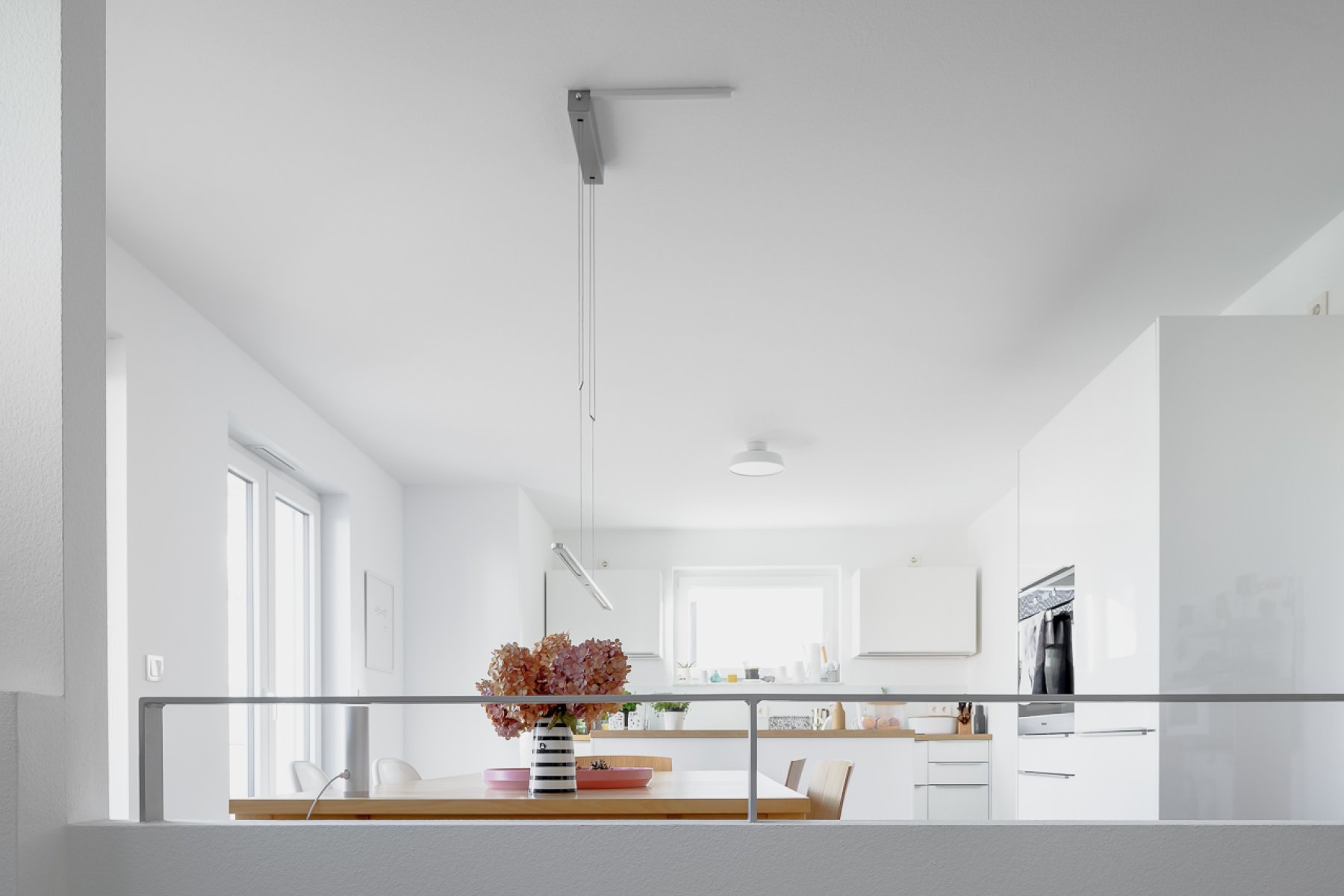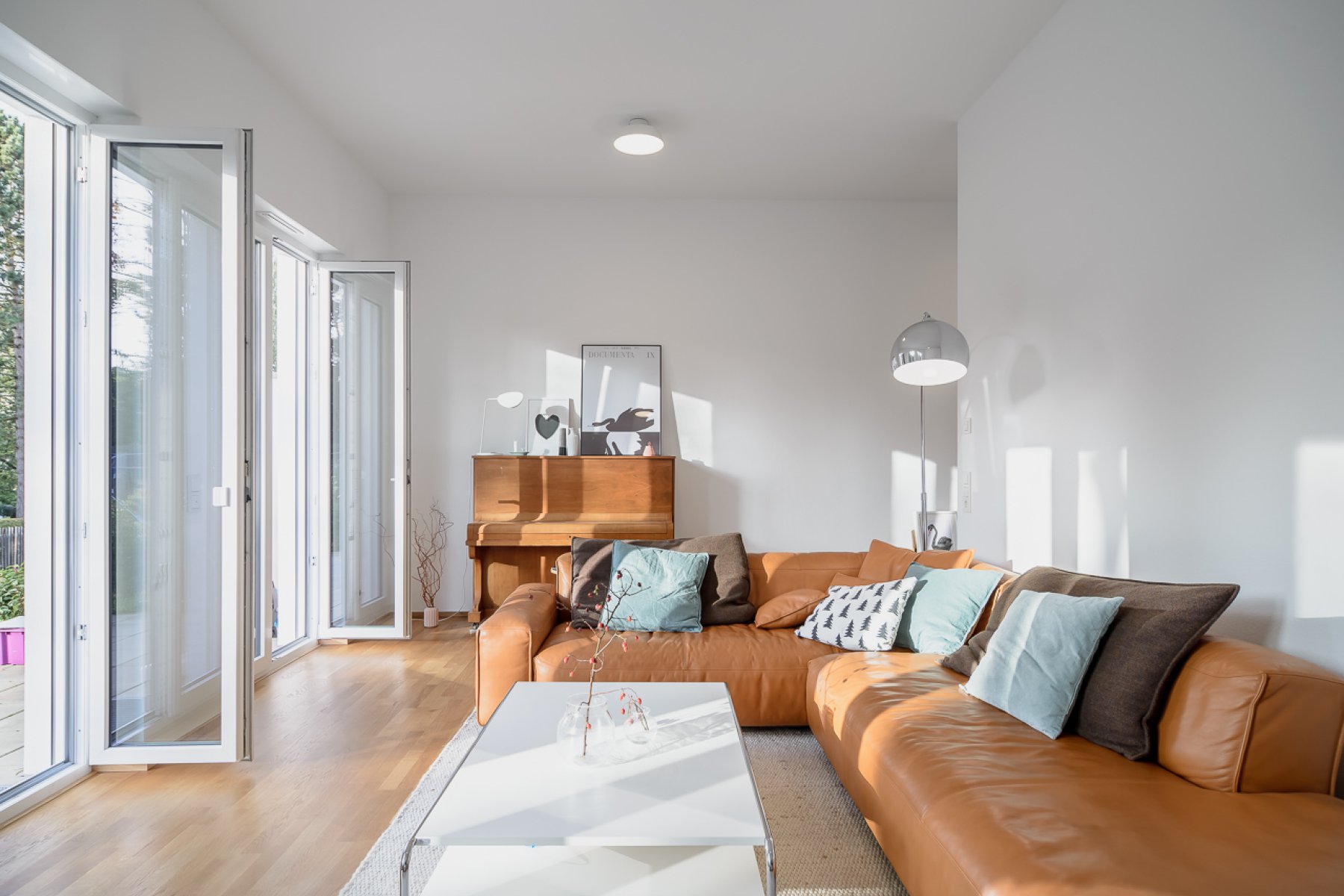 Kassel
10 town houses
direct commission, 2012 - 2015
GWH Gemeinnützige Wohnungsgesellschaft mbH Hessen
service phases 1-5, gross floor area: 2,100 sqm


On the 16,000 ha plot of the former state firefighting school in Kassel, a new living quarter has developed, marking one of the largest urban planning projects of the region. Apartment buildings were included as well as townhouses, 10 of which are situated on Anna-Seghers-Street. Among the main characteristics of the compact, urban typology are mezzanine floors, more than 3 m high ceilings, as well as an integrated garage. The ensemble appearance is created by the orchestrated balance of the design with which the houses present themselves in the urban environment. A prominent presence is won by the geometrically strict, yet harmonious proportions of the facades with standing window formats and the natural texture of the brickwork. Window embrasures, parapets and cornices are framed with ashlar in an appealing contrast, thus creating a "face" for the buildings. The houses further feature a concrete framework construction which forms both a canopy and a balcony in front of the kitchen. Their real purpose though is the successful presentation of the balance between private and public space. Offset roof terraces at the staggered upper level and the varying height levels between the houses result in a detailed silhouette which follows the natural slope of the plot. The end houses feature protruding bay windows to the north and south respectively.
project team: Jens Jakob Happ, Lyubomira Mincheva, Matthias Scholz