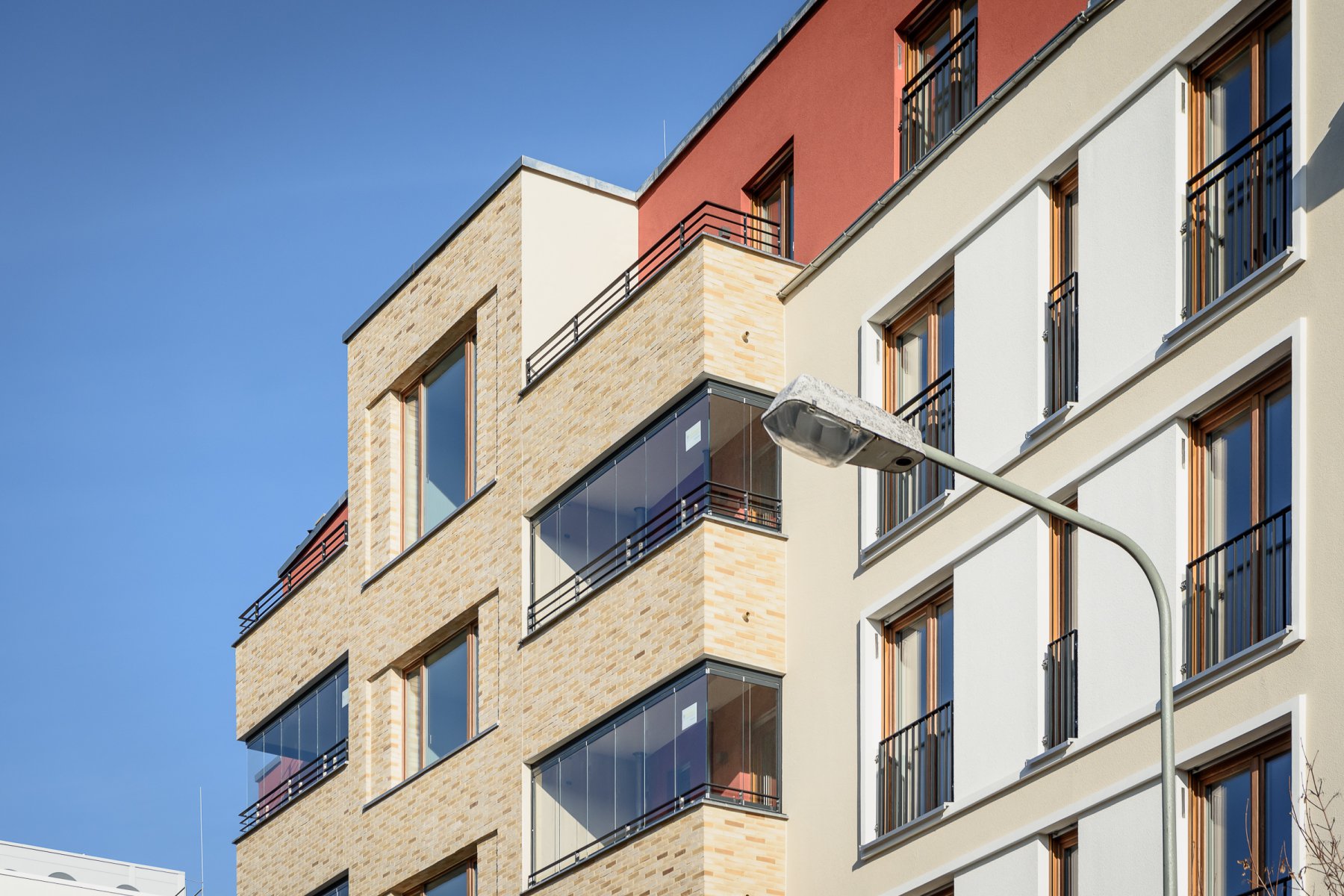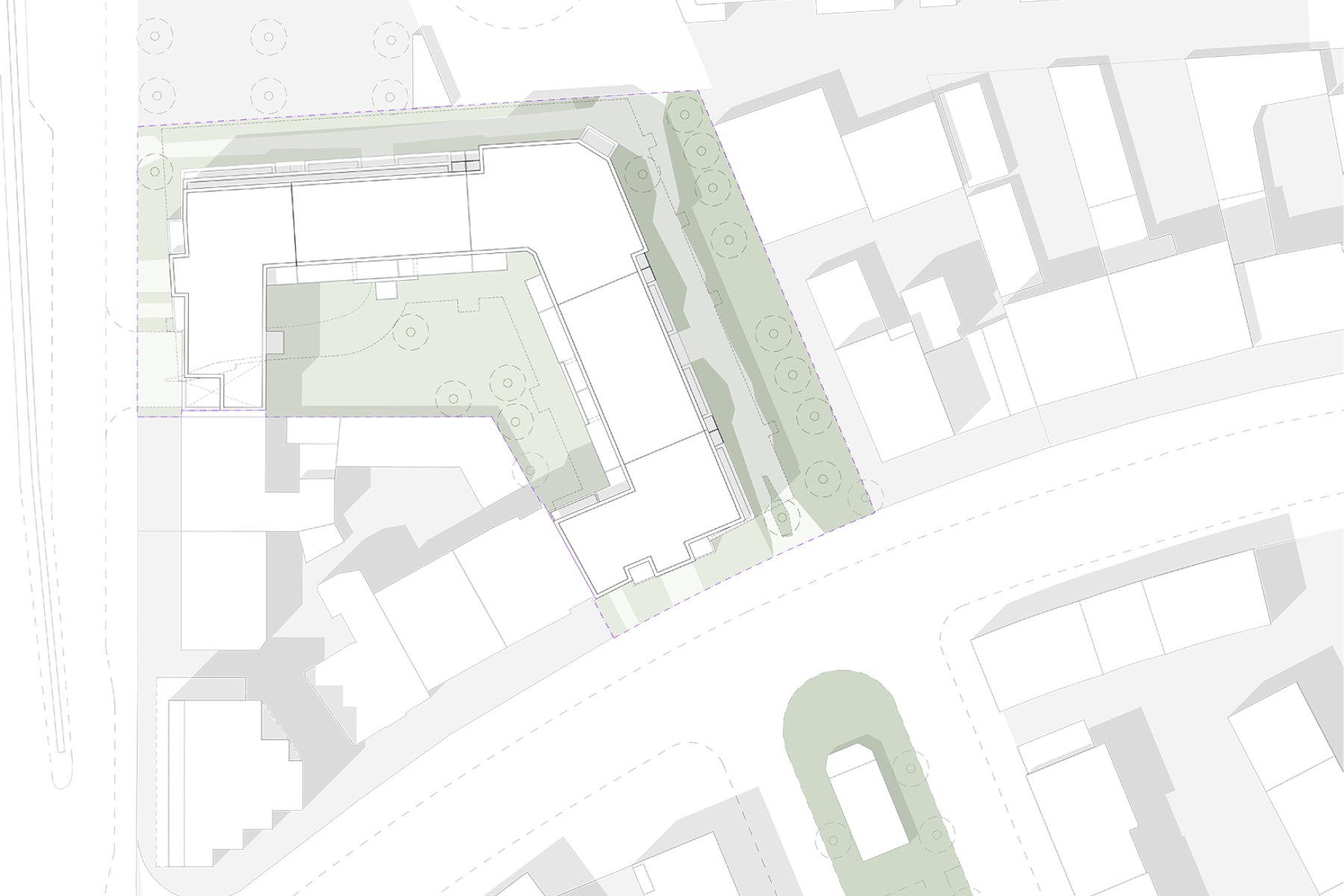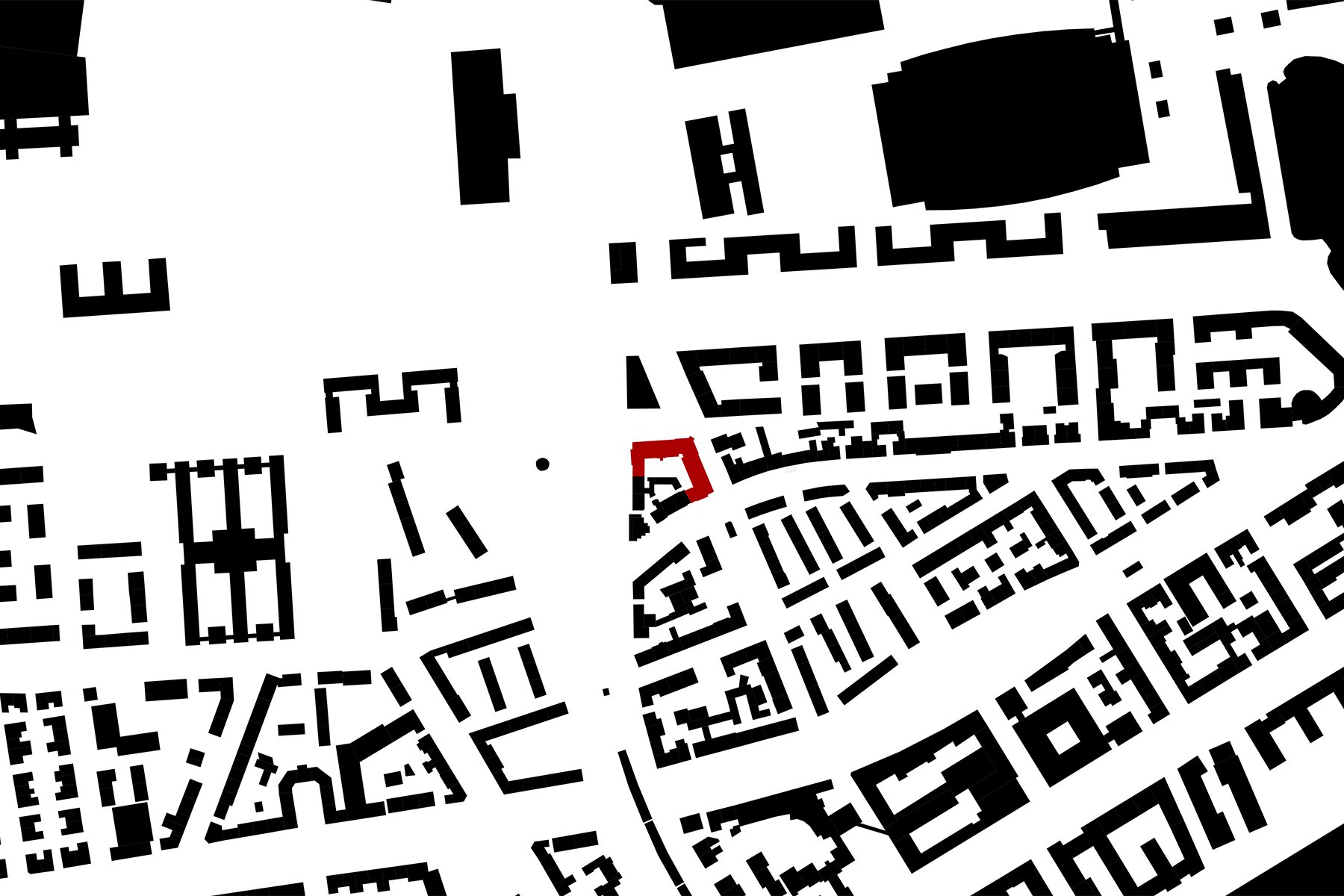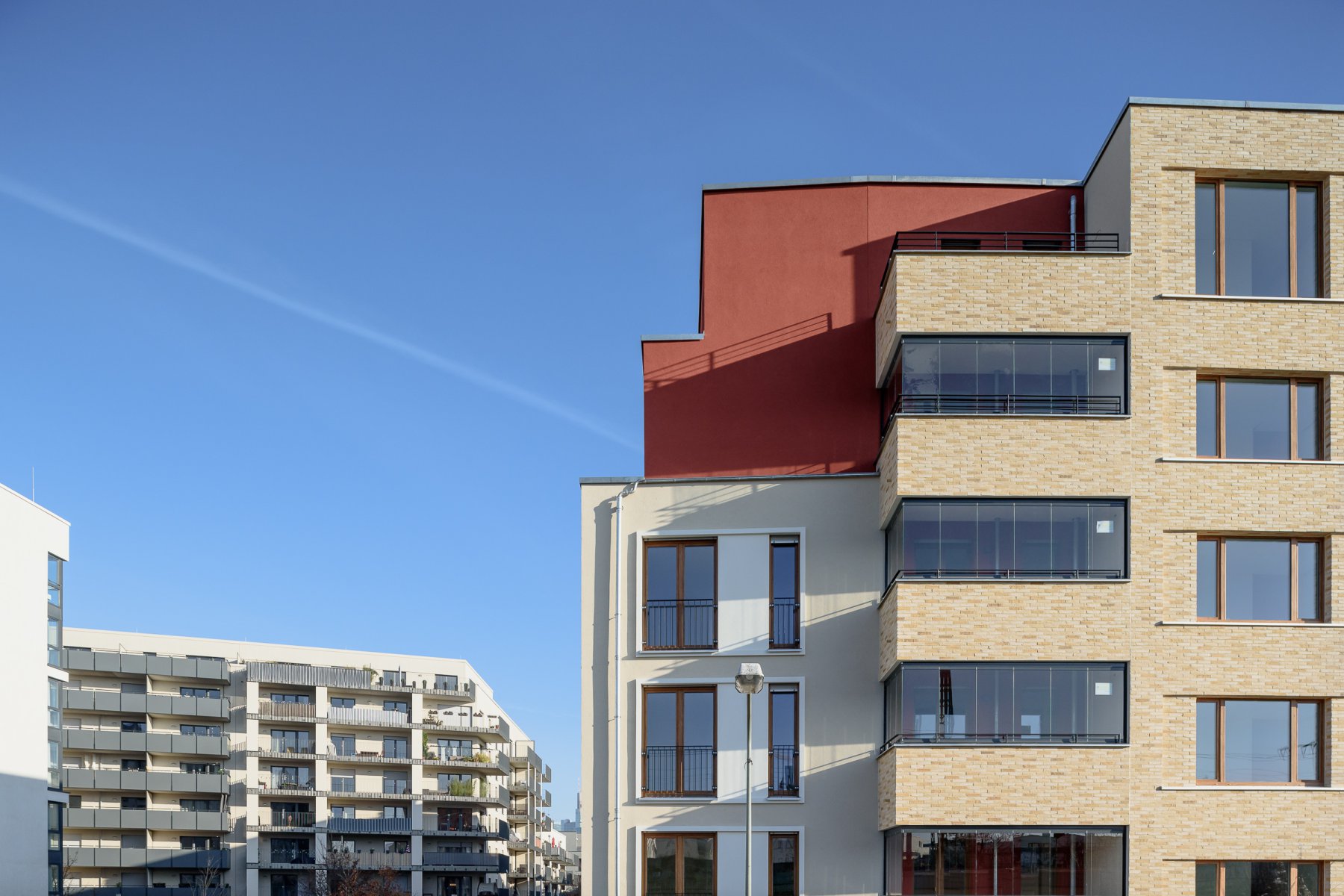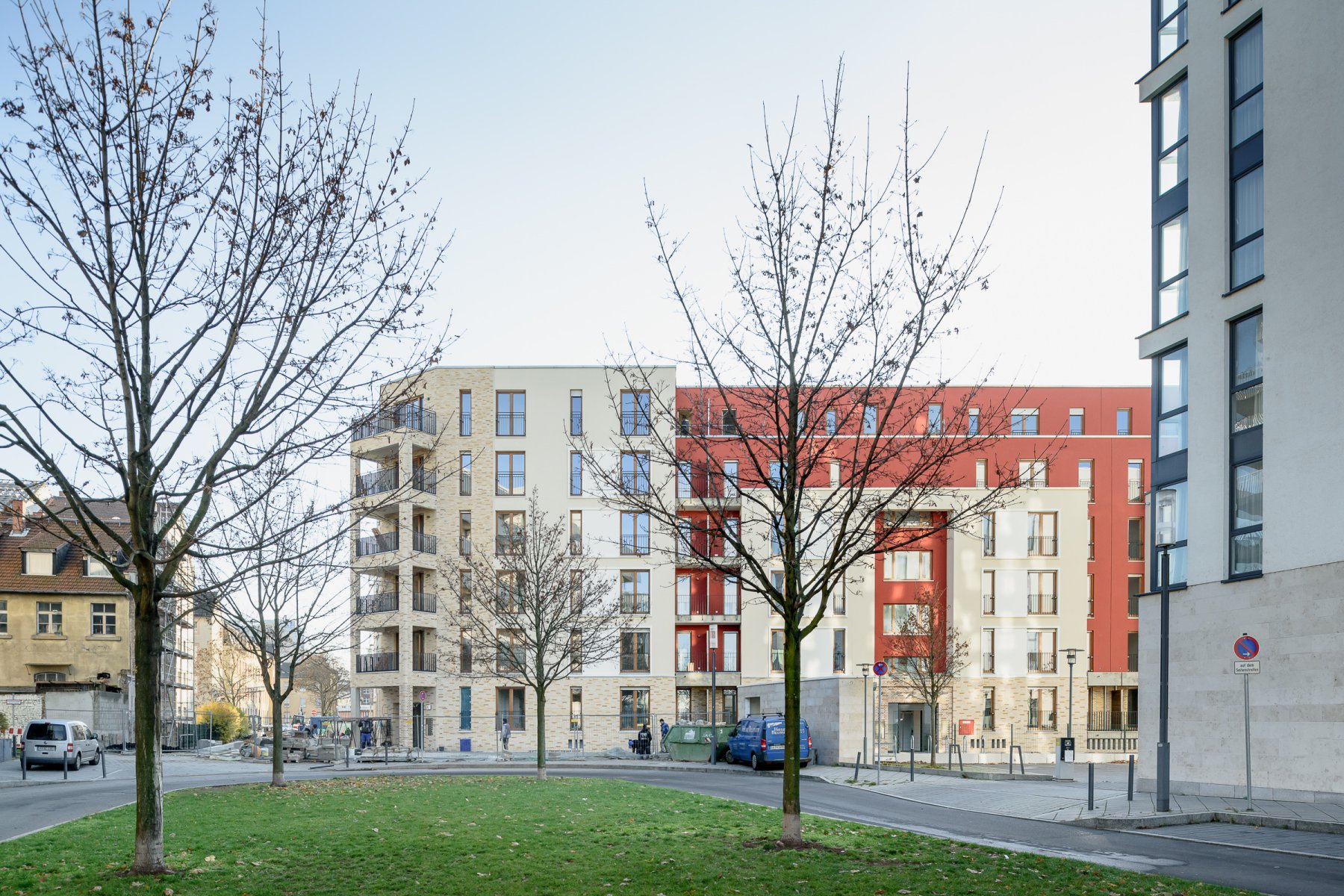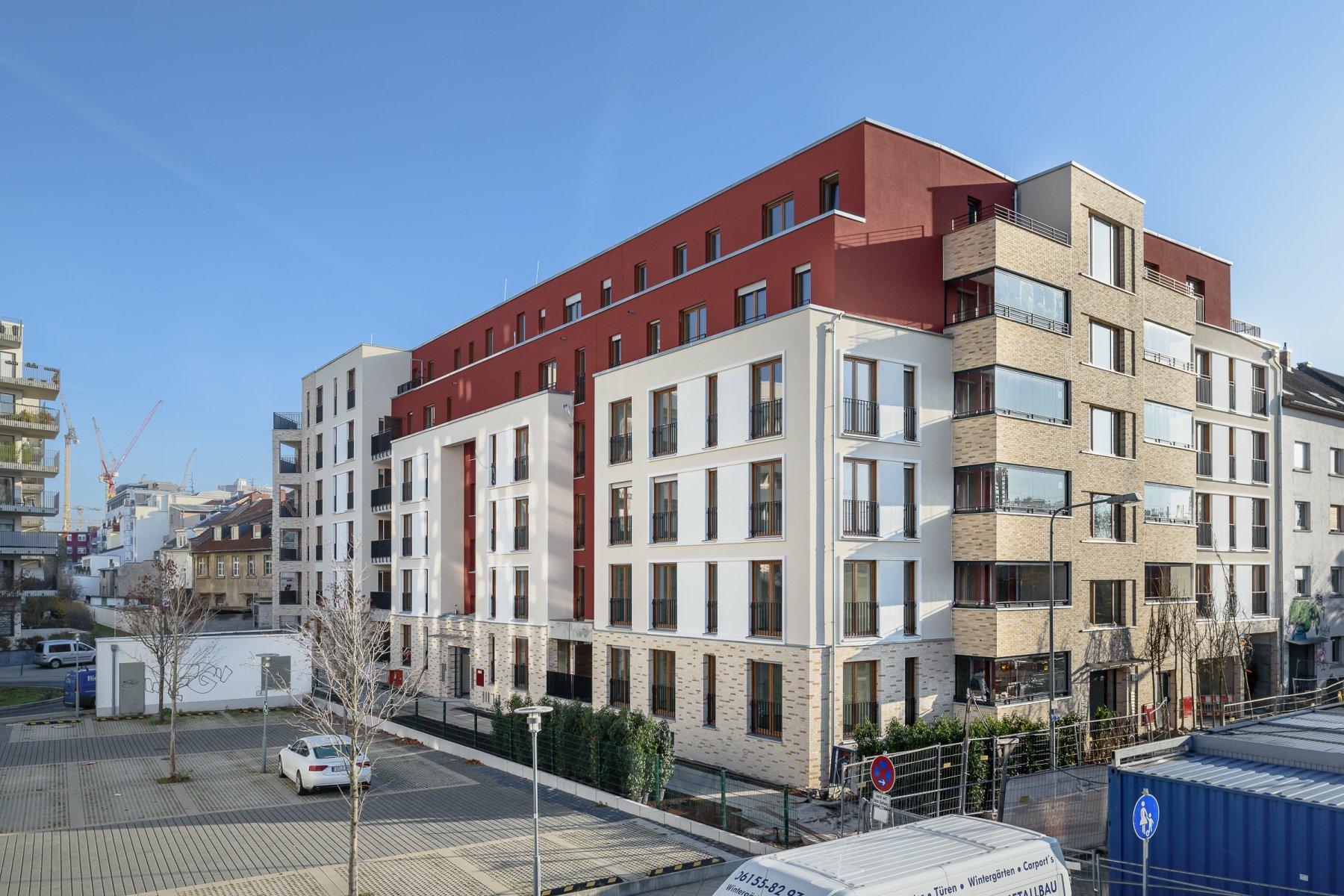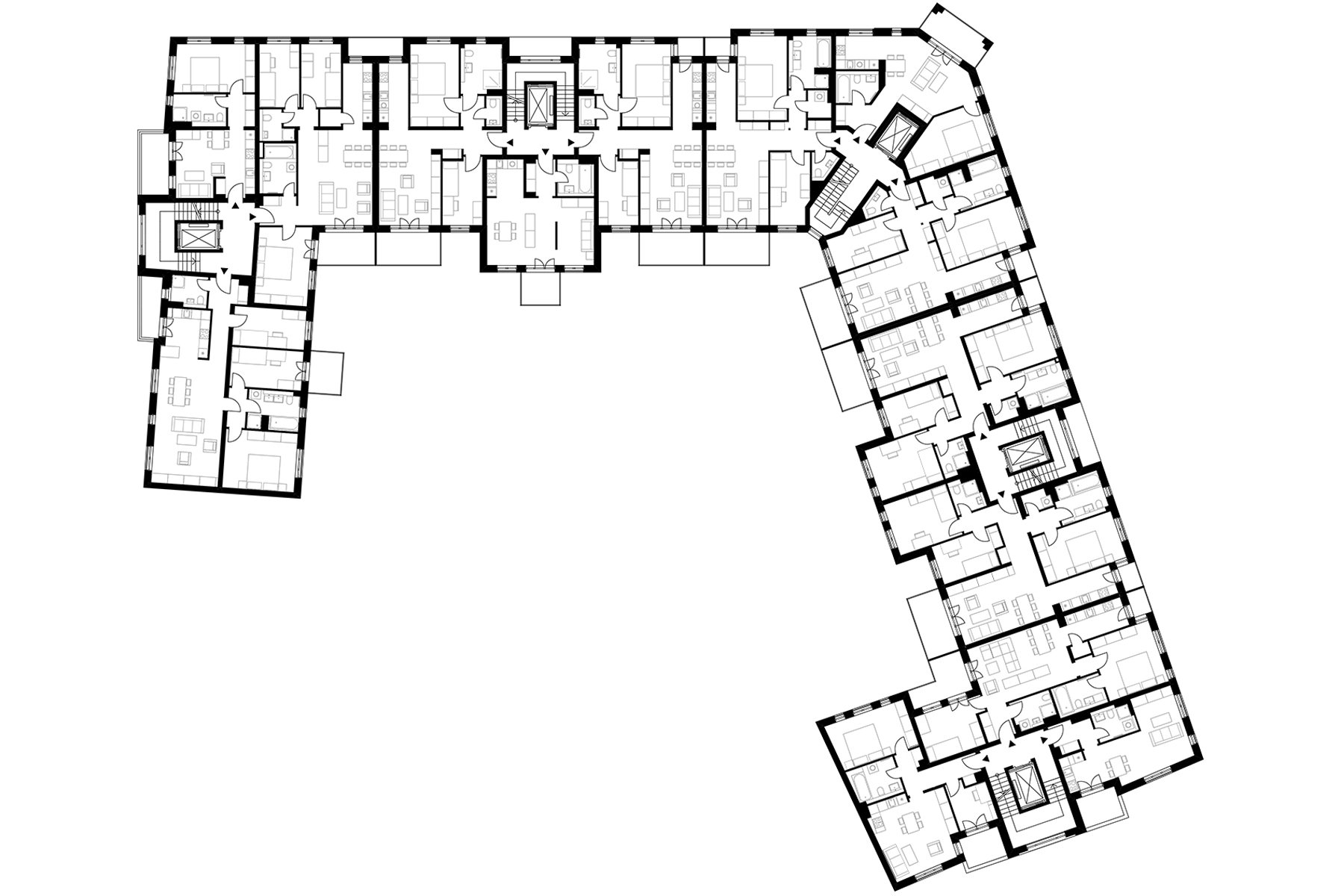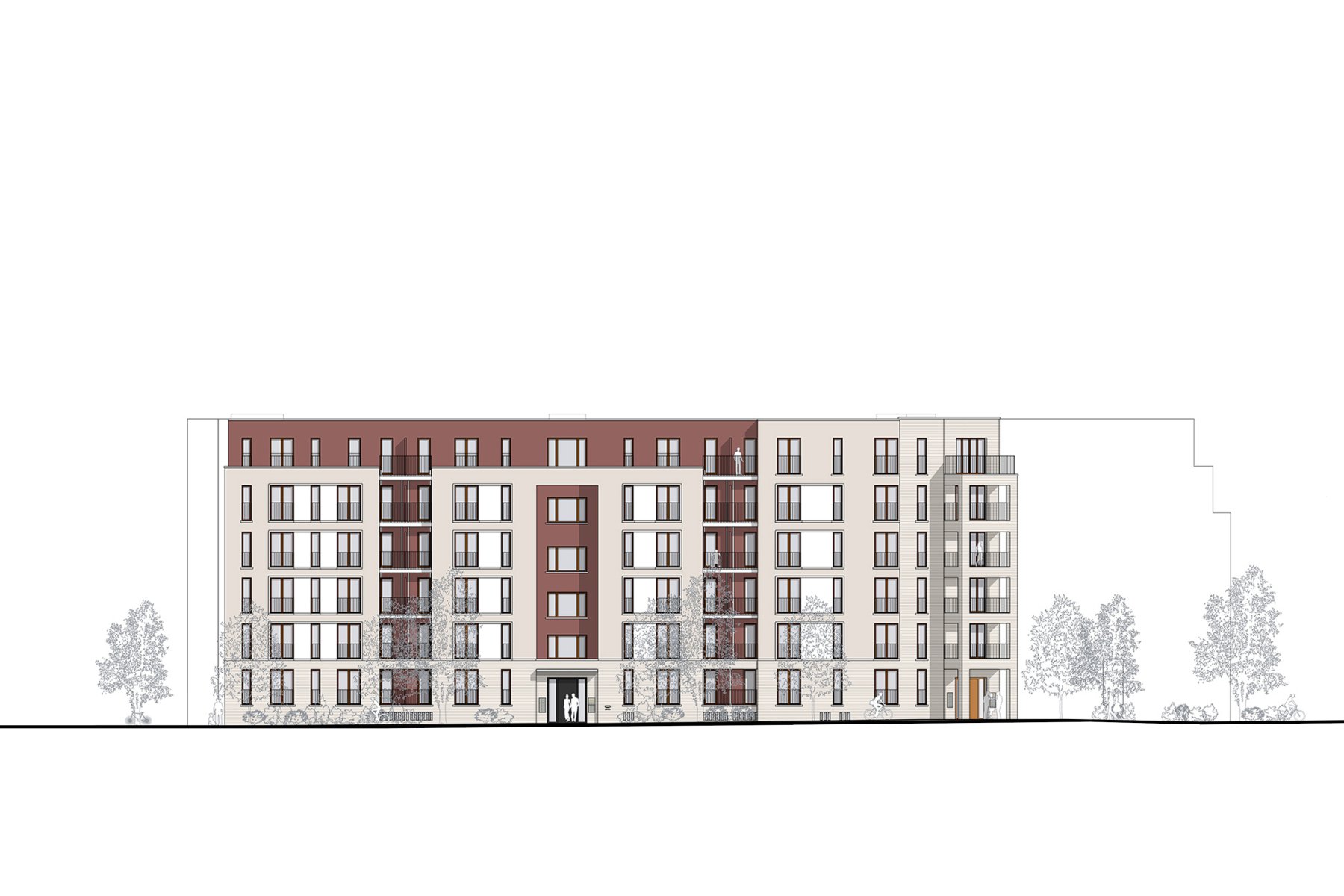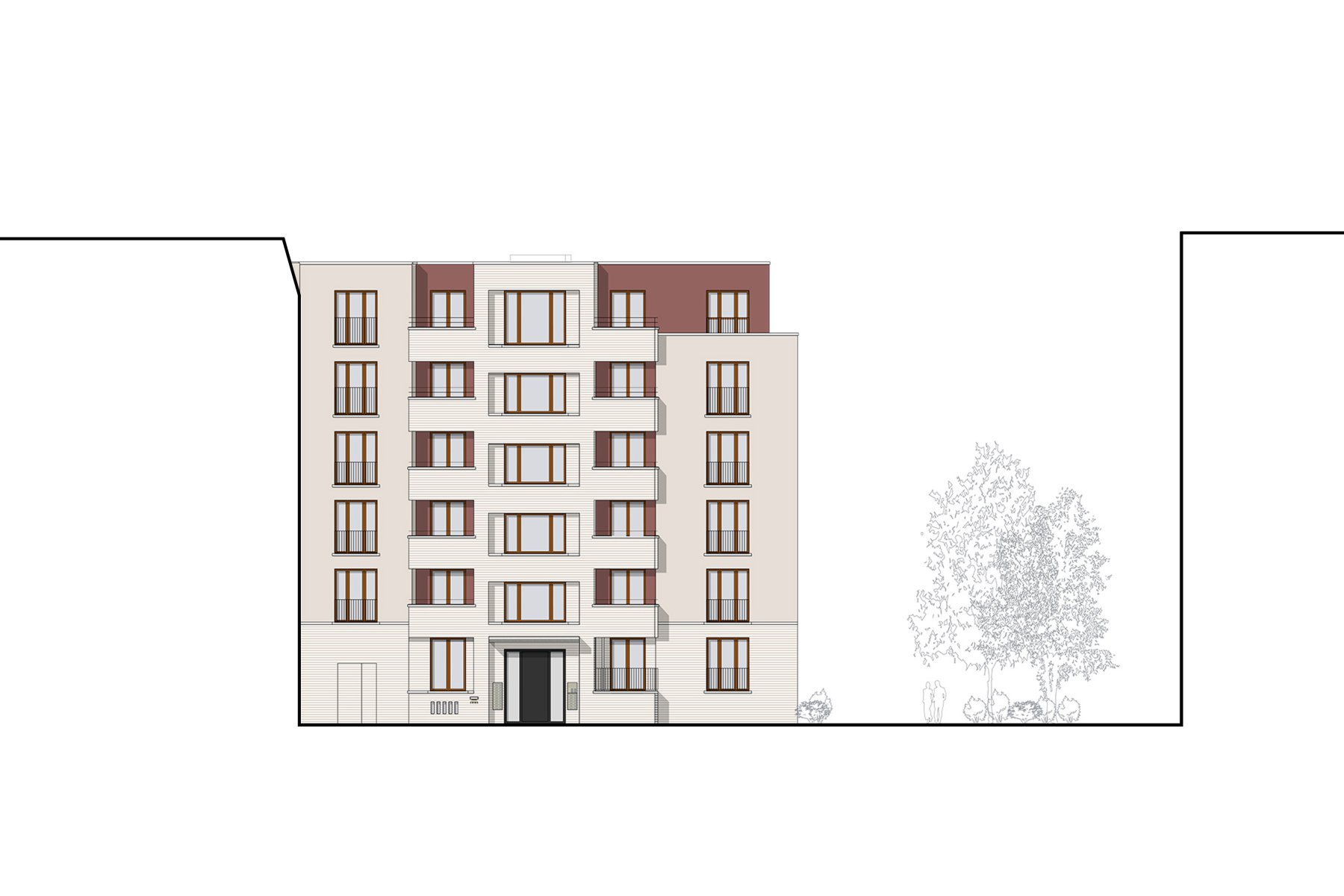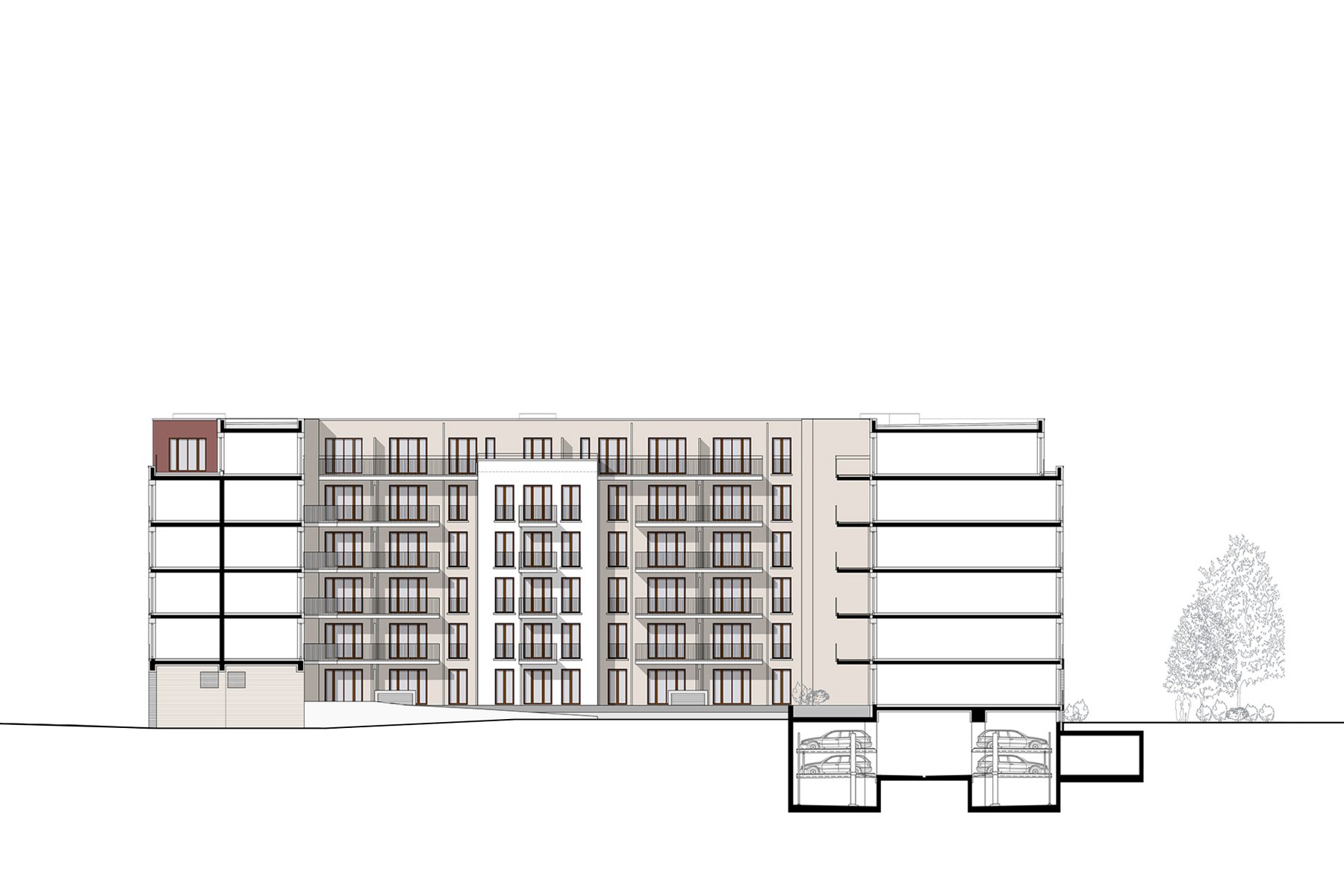 Frankfurt am Main, Gallus
Five multi-family buildings with 78 apartments
direct commission, 2015 - 2020
Project Wohnbau 50 GmbH Co. KG
service phases 1-4, u. construction, gross floor area 11,123 sqm


The conversion plot in the Frankfurt Gallus borough borders the Europaviertel (European Quarter) directly on its north side. A high wall splits the two different milieus at present. As a starting point for re-defining the public area, the new buildings enclose a block connecting three streets. To the east, the new outlines deviate strongly from the site boundaries, making space for a promenade which will connect both boroughs in the future, thus creating a long called for connection for pedestrians and cyclists. The sheltered garden to the south-west is the central point of this new inner-city residential borough, protectively surrounded by the new buildings to the north and east sides. The urban, light-colored facades pointing towards the avenue feature generous entrances. Faced brickwork on both the base and strategic other building parts, floor-length windows with french balconies, as well as protruding window embrasures and carved gaps create a lively facade relief.
project team: Jens Jakob Happ, Katharina Mai, Sílvia Santos, Matthias Scholz