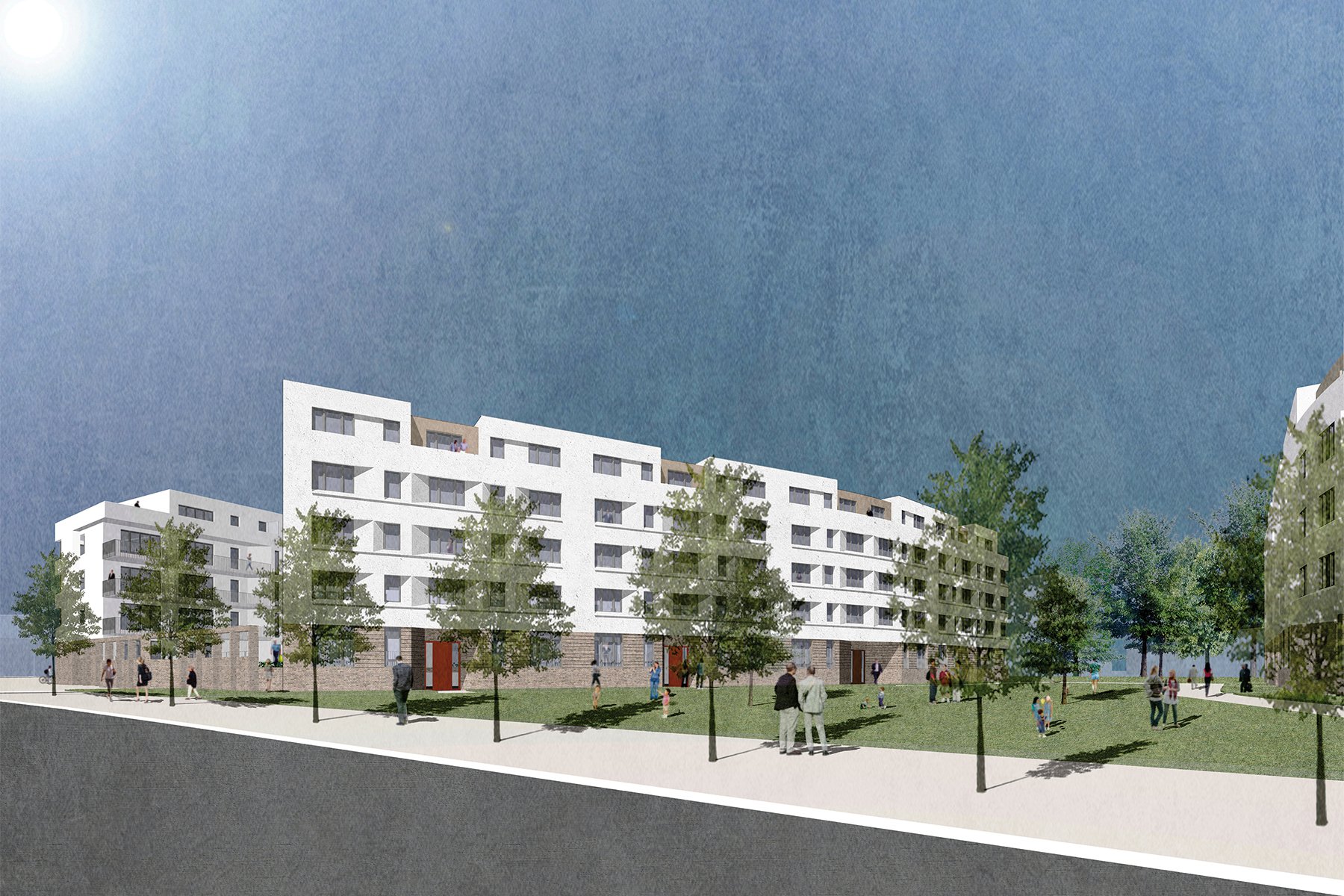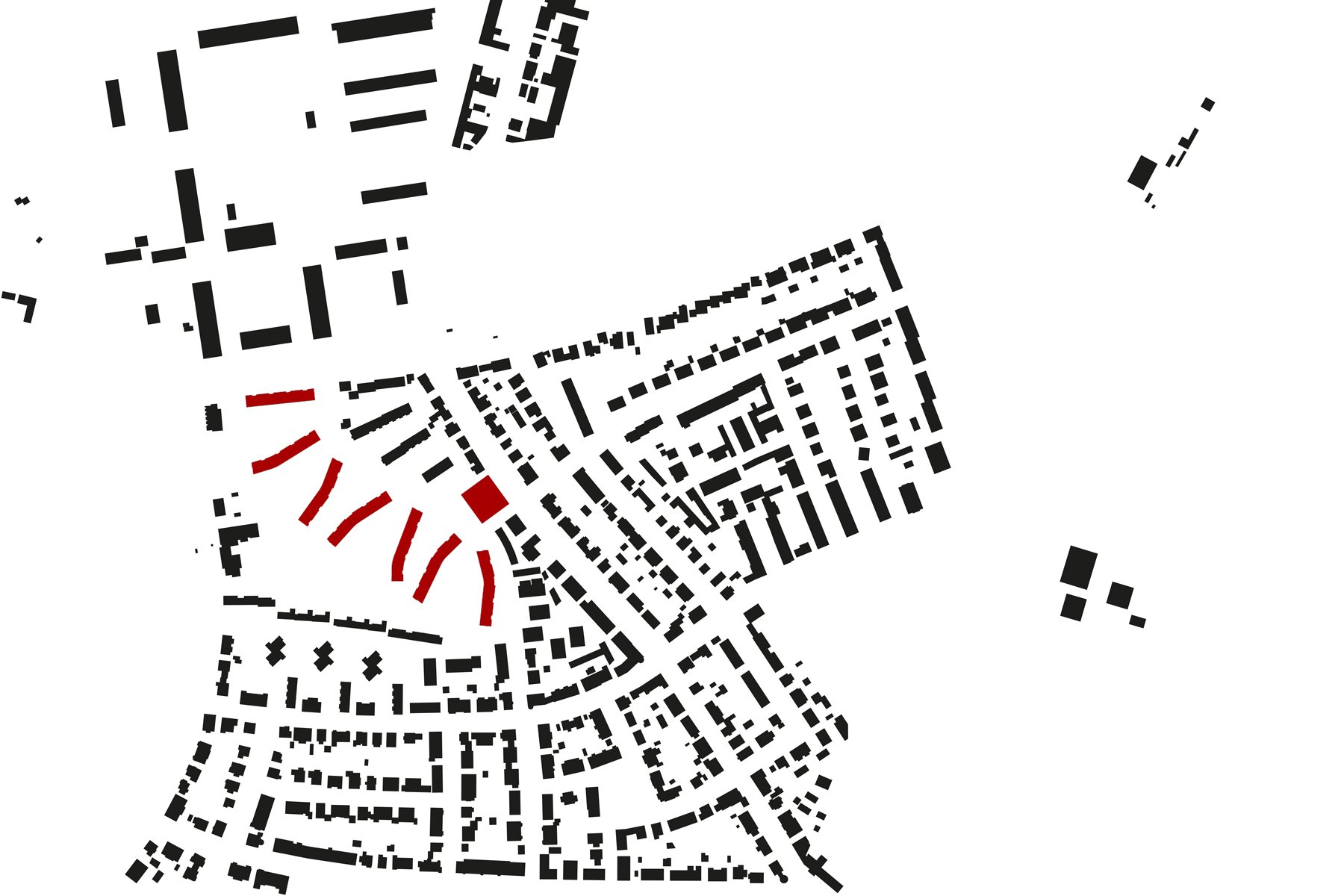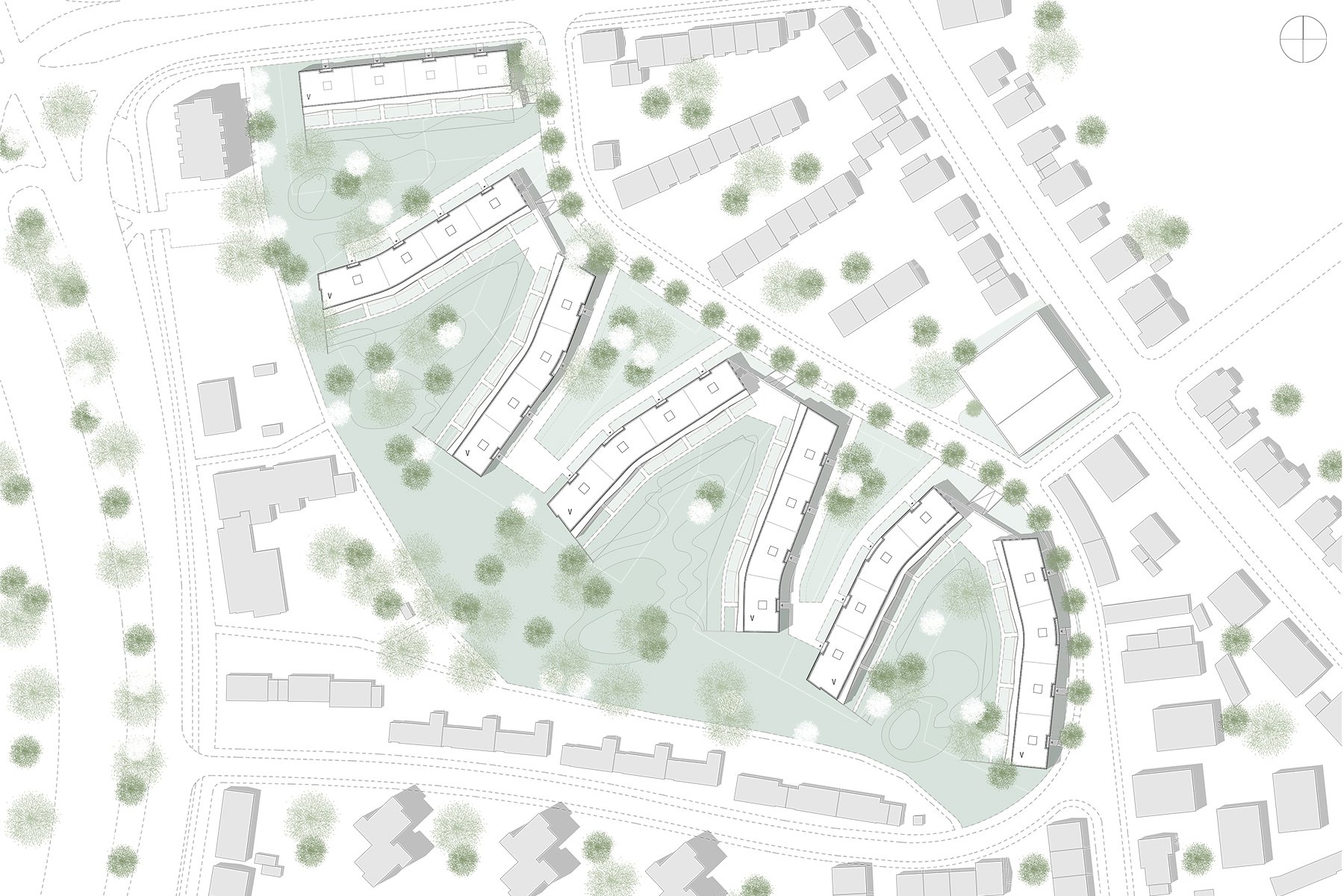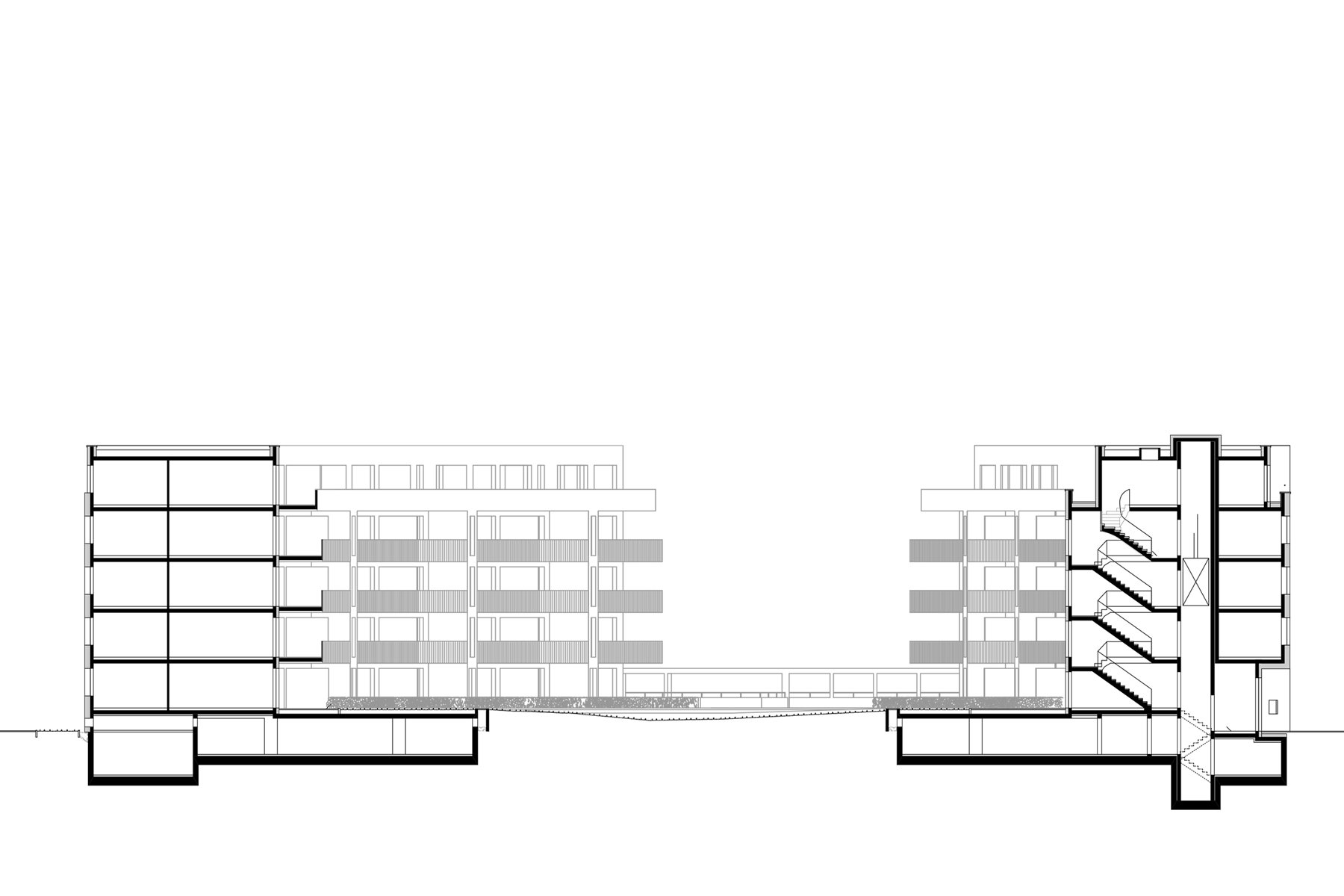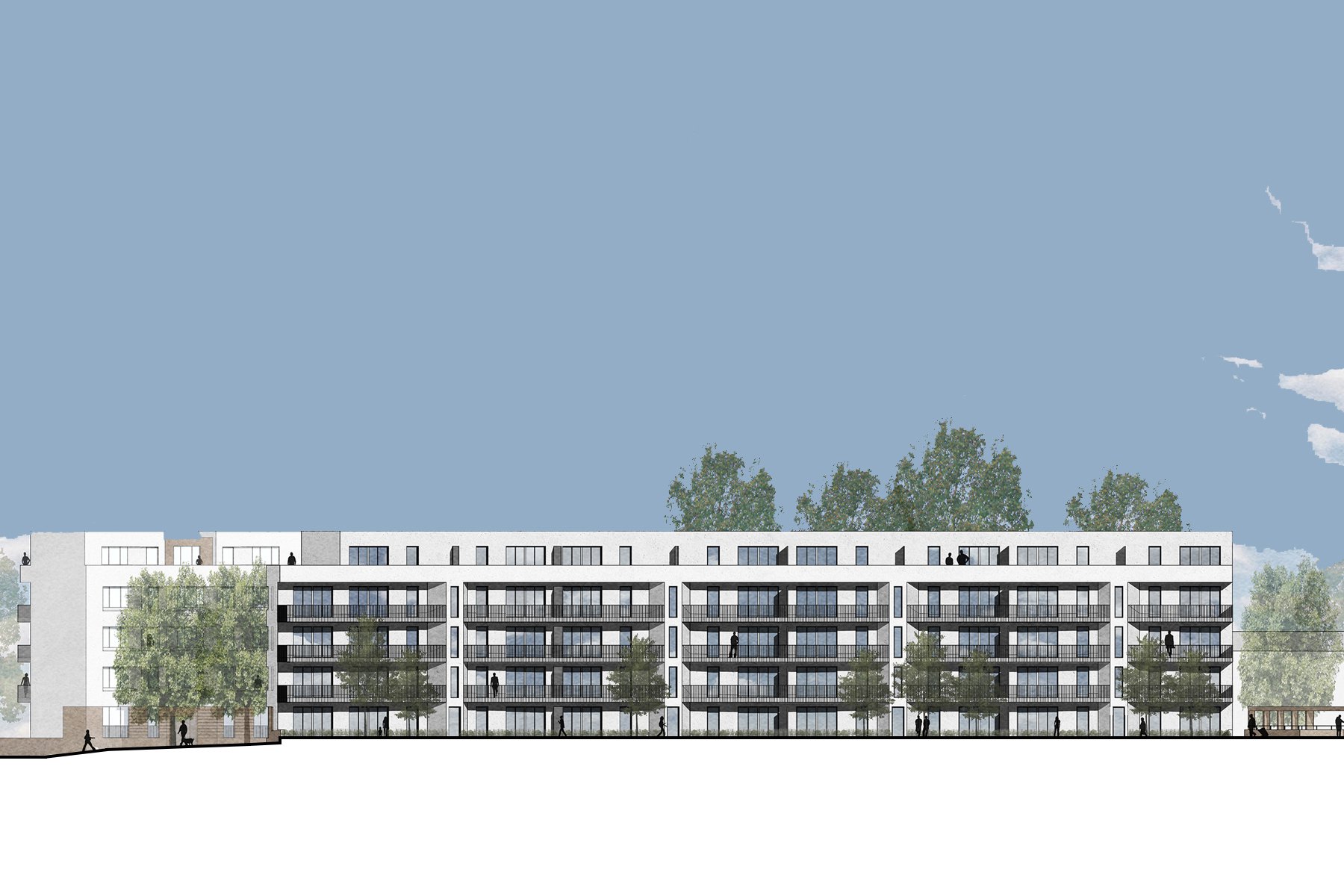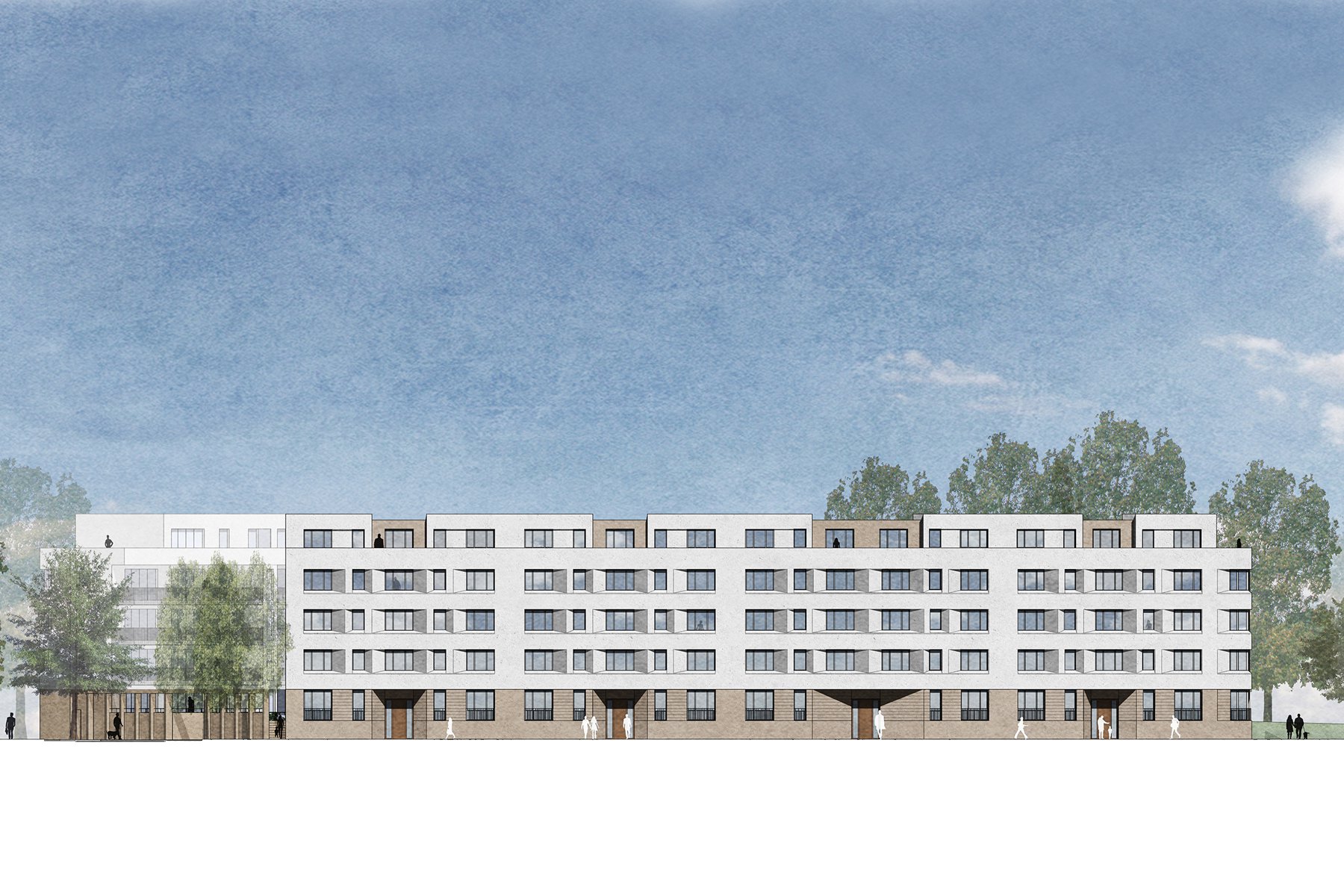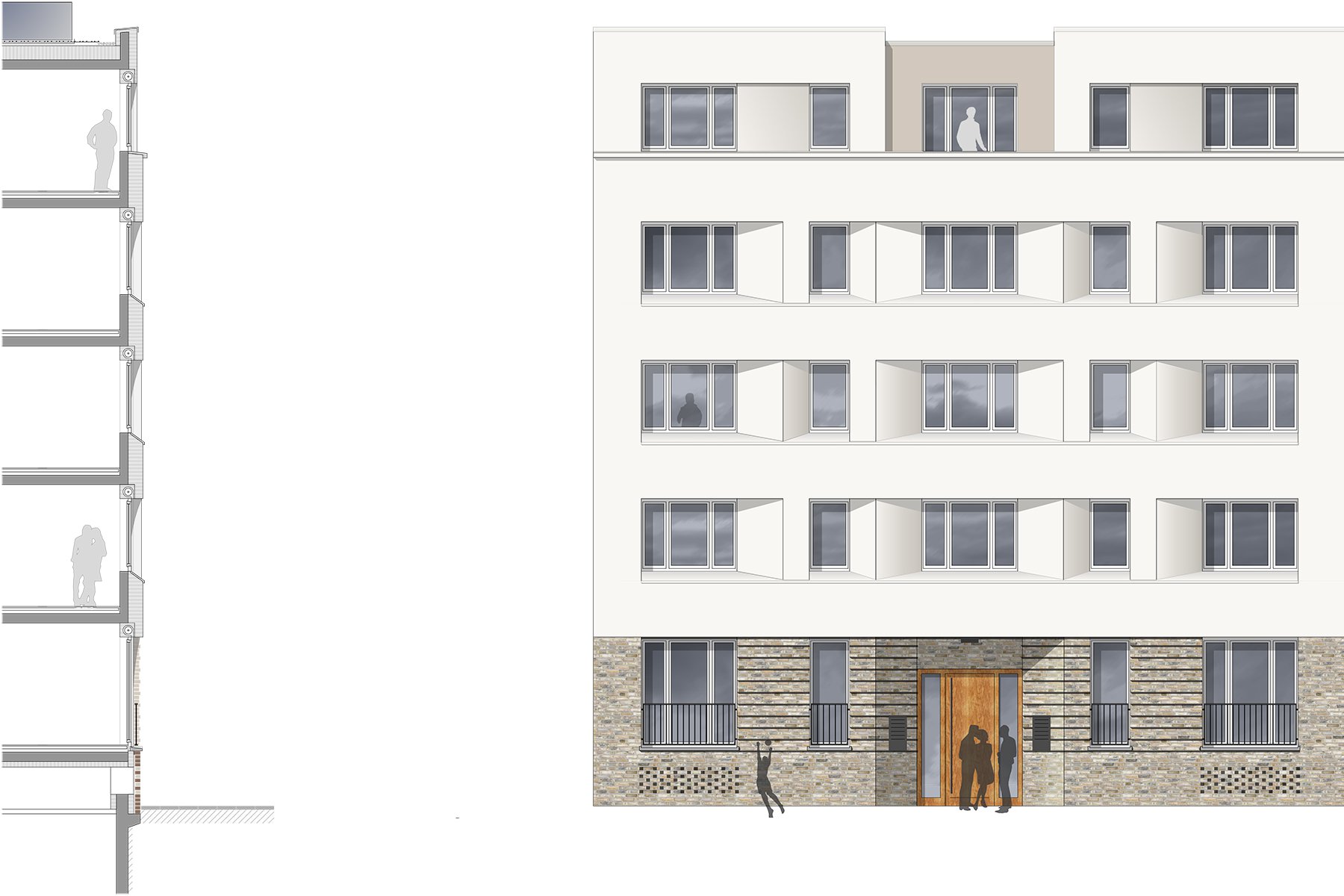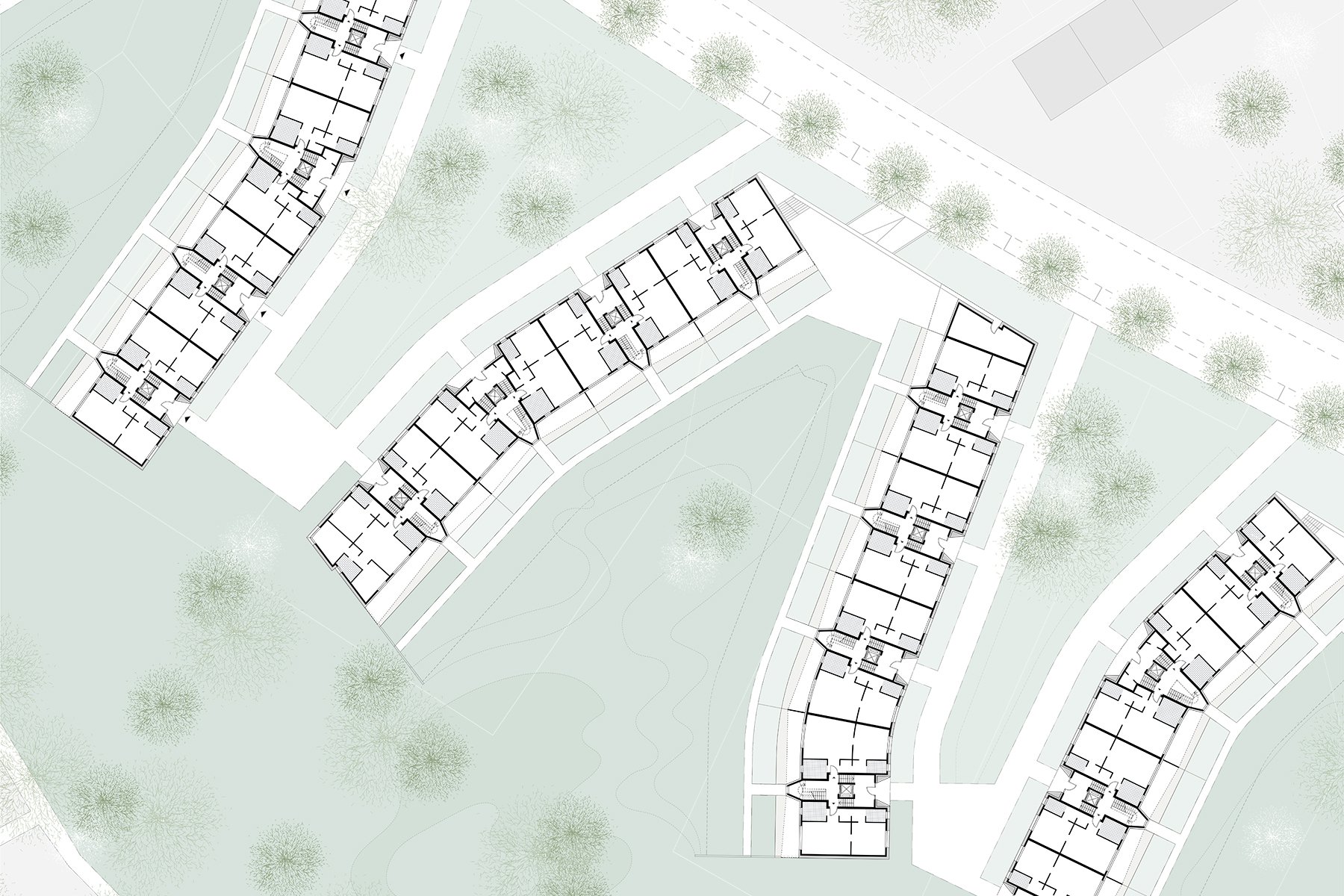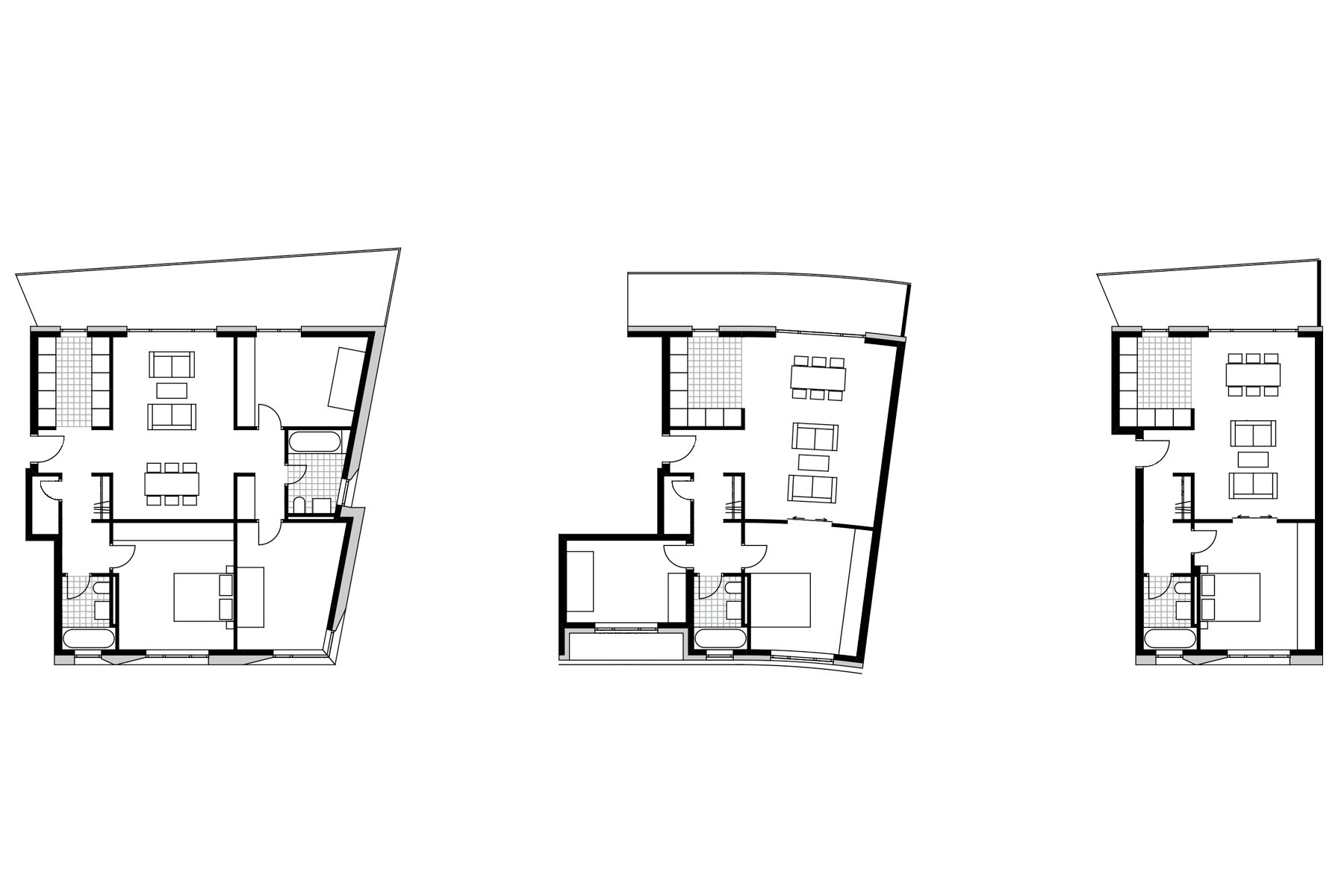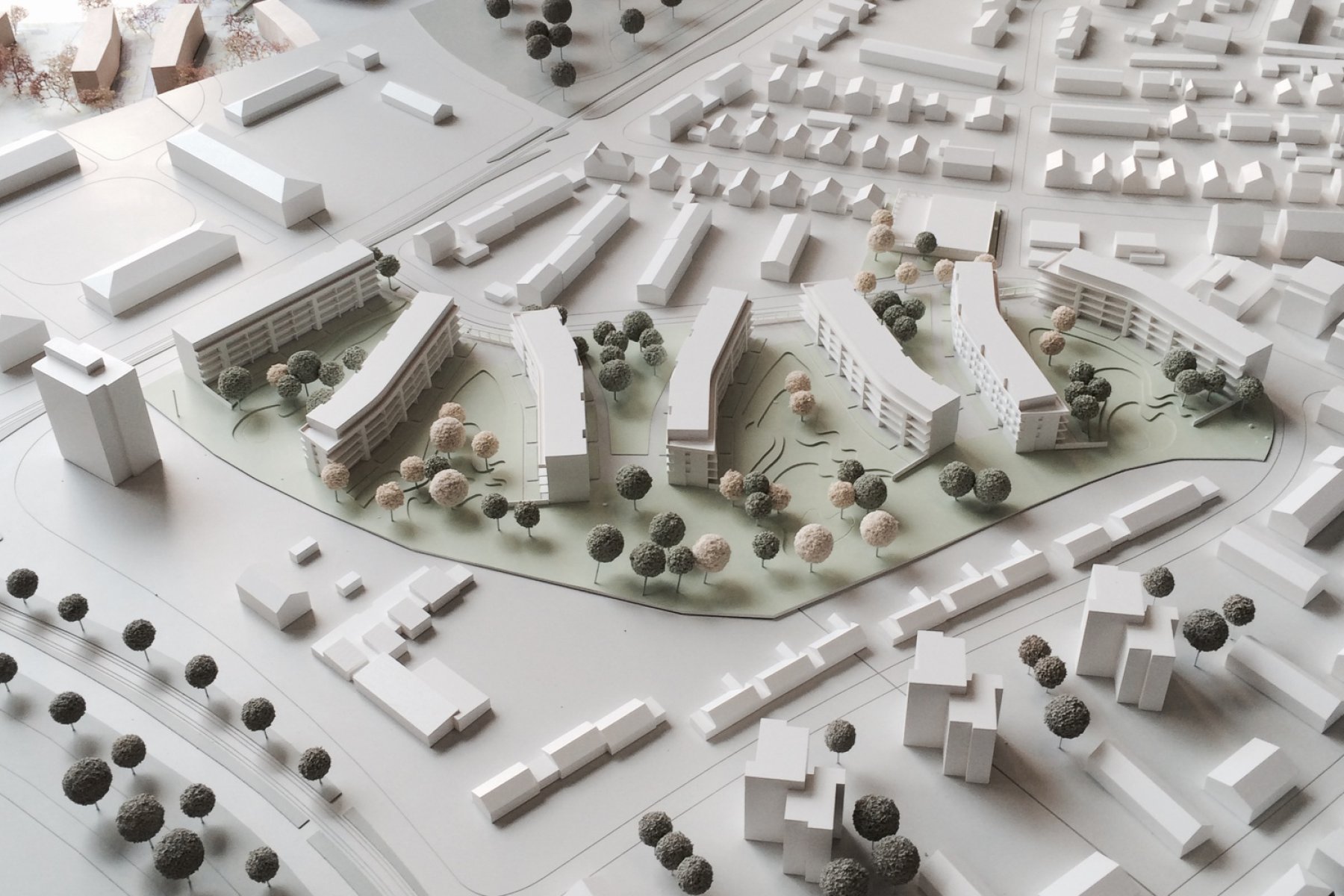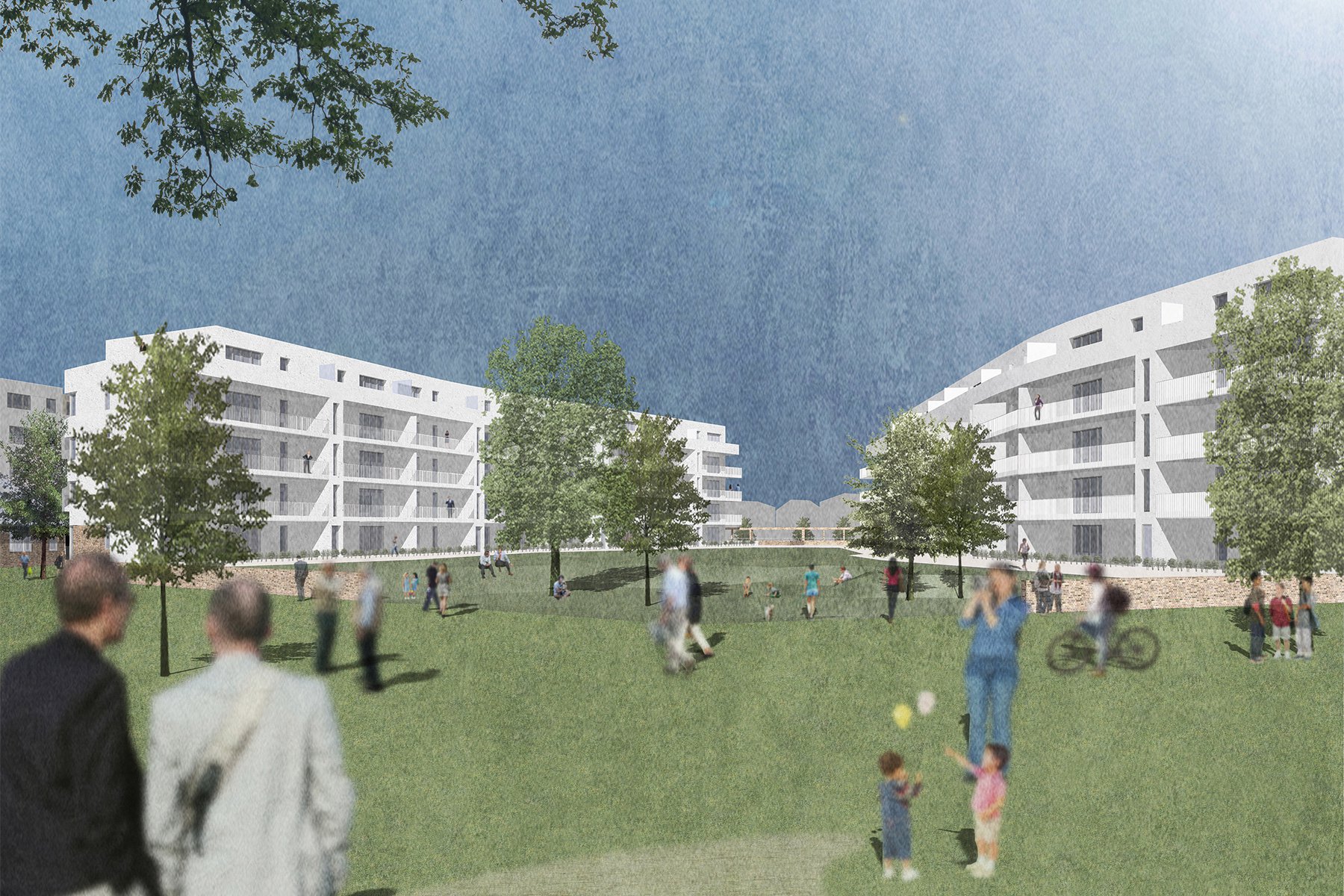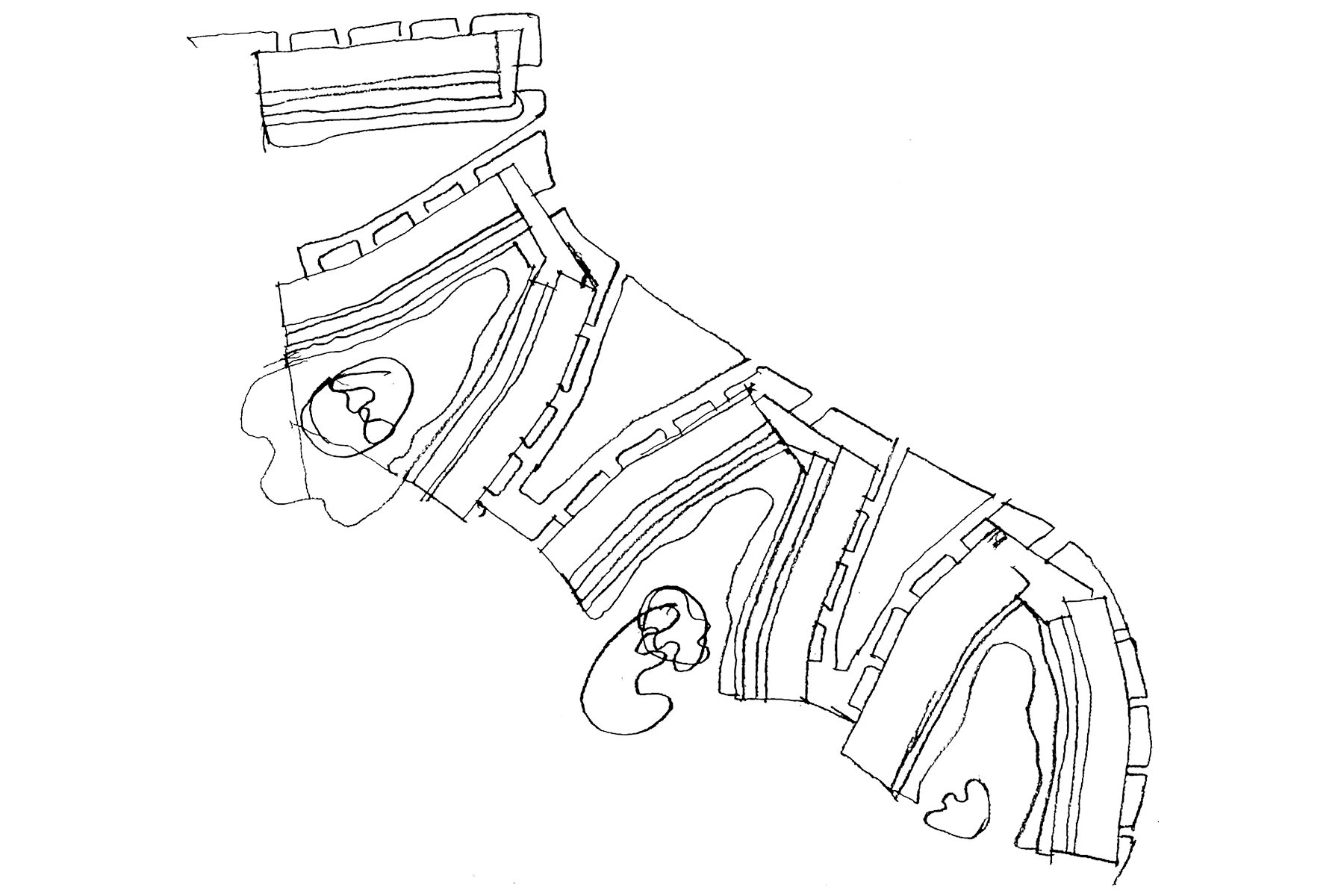 Mannheim- Feudenheim
280 rental flats
invited competition, 1st prize, 2014
GBG-Mannheimer Wohnungsbaugesellschaft mbH
gross floor area: 27,850 sqm


The 50ies urban planning idea of a family-friendly "life in the park" is the guideline. Through the elegant, slightly curving rows that organically integrate themselves into the open space, the original form of the settlement is maintained as well as newly interpreted. The variations of apartment types meet today's requirements. Clear-lined structures with recurring window formats, plaster facades and brick bases add to an economically reasonable and likewise sustainable and robust facade design. For parking, a continuous park system in the basement with natural ventilation is suggested. The park with its typical post war mix of ornamental and exotic plants adds to the character of the space beyond the settlement itself. By maintaining the comb-like structure, the tree stock remains largely undisturbed and the park can generously interlock with the new buildings.
project team: Jens Jakob Happ, Silvia Santos