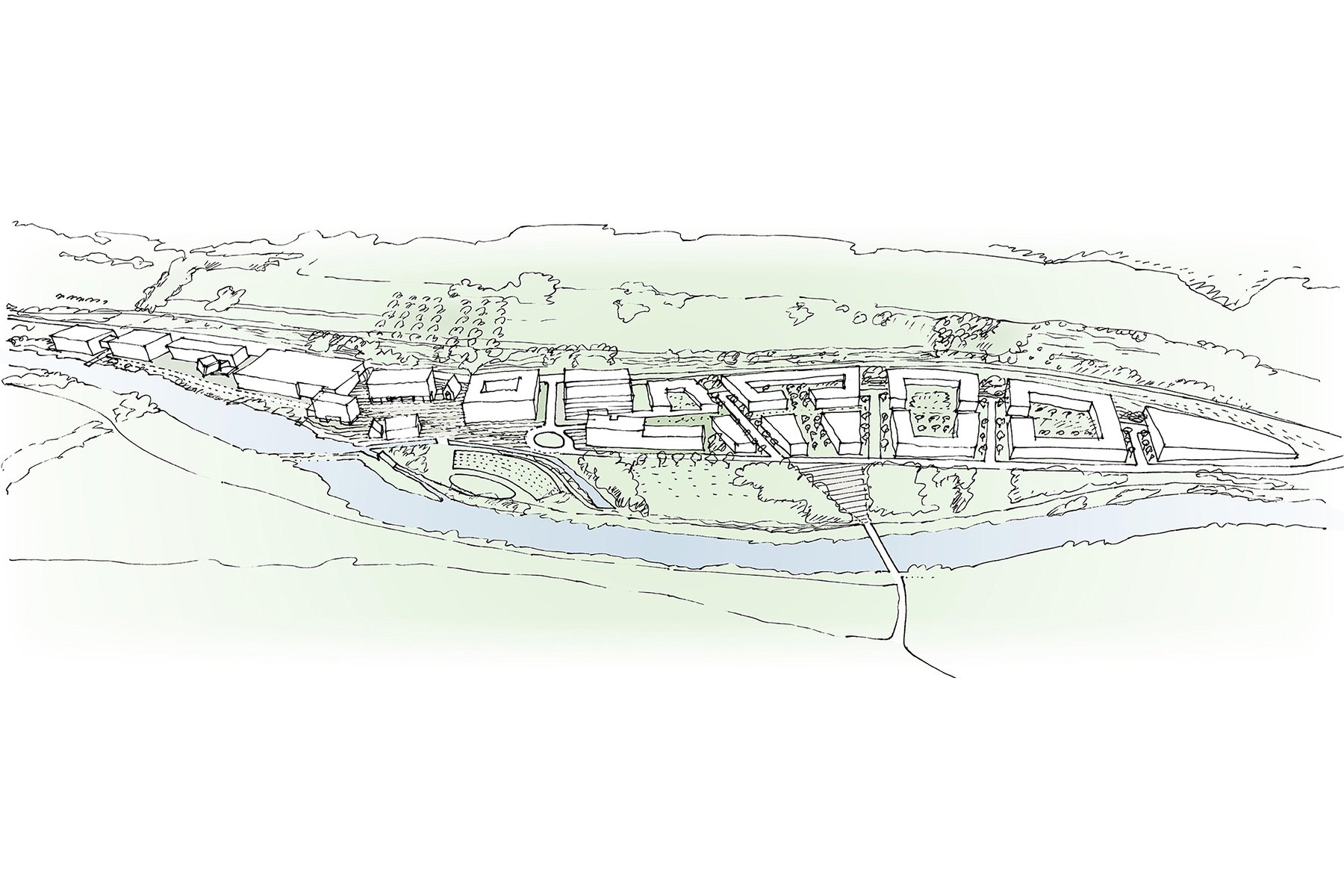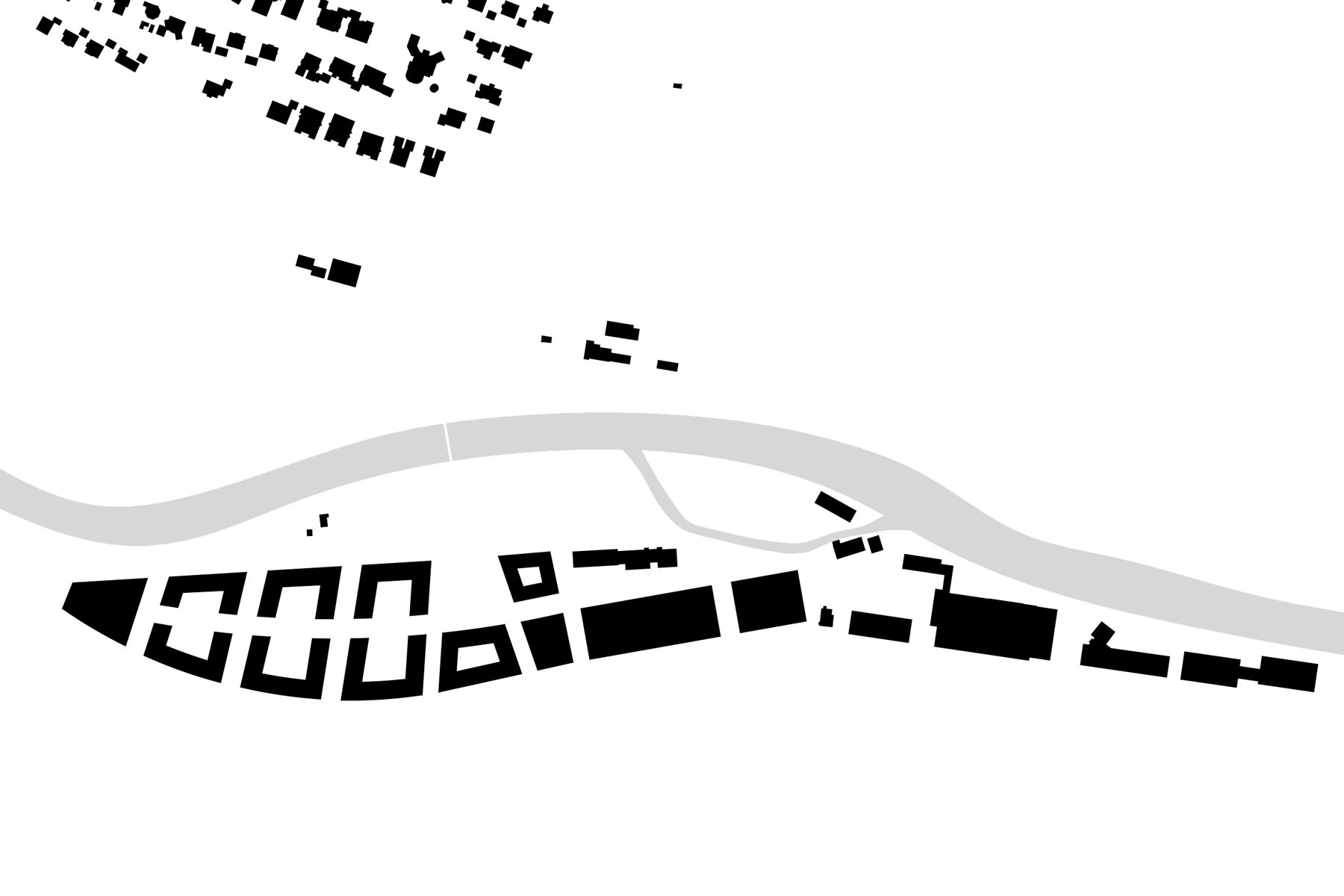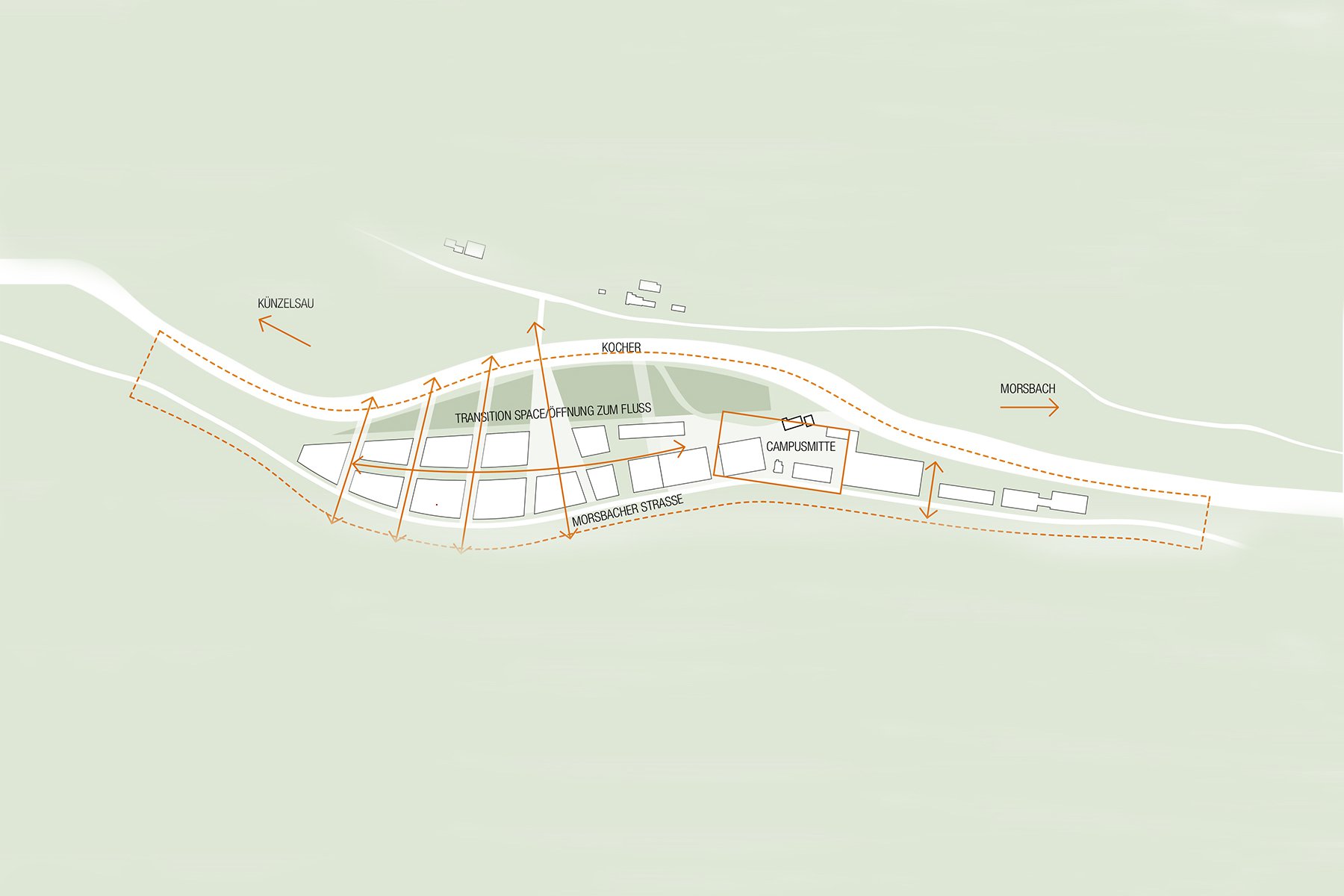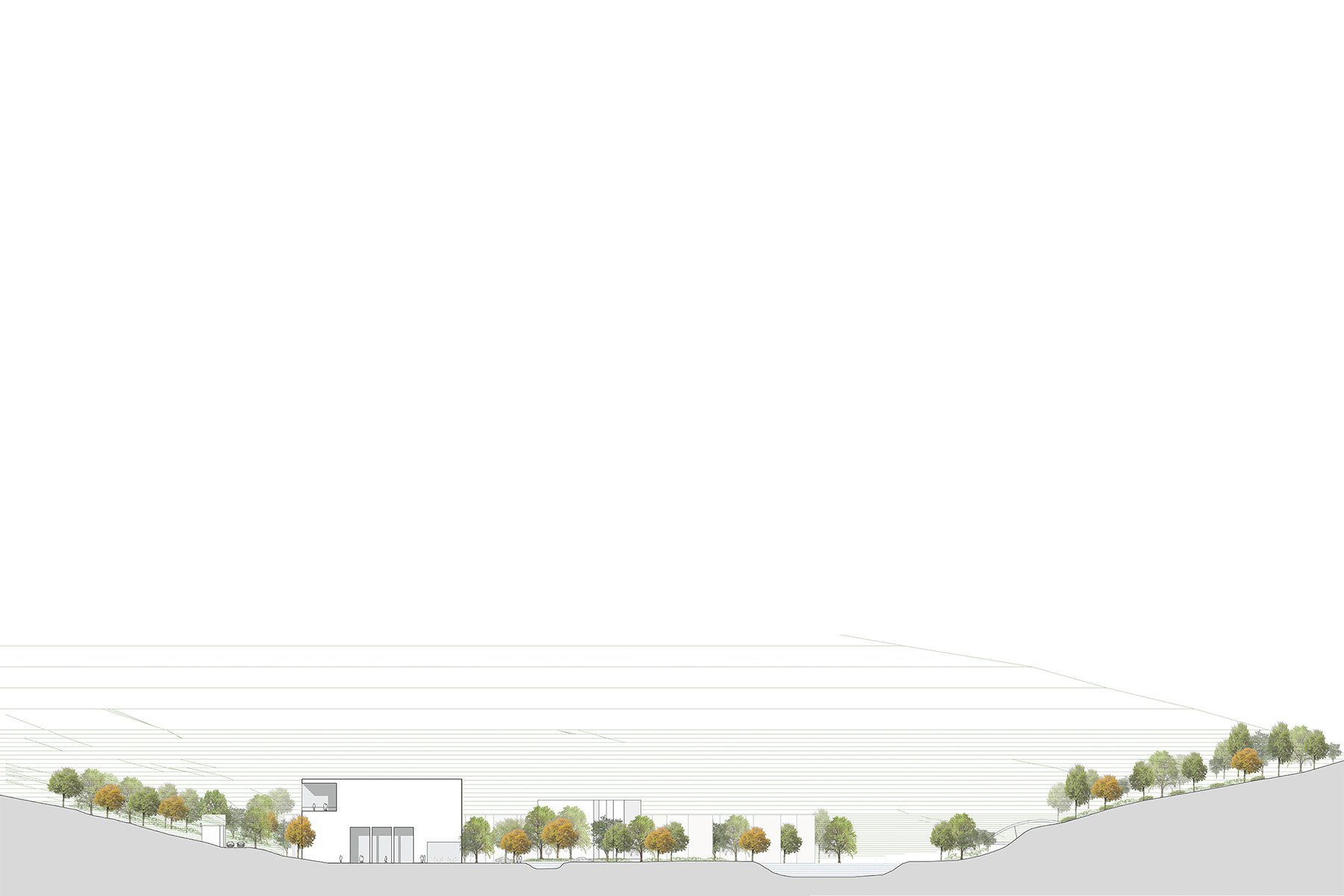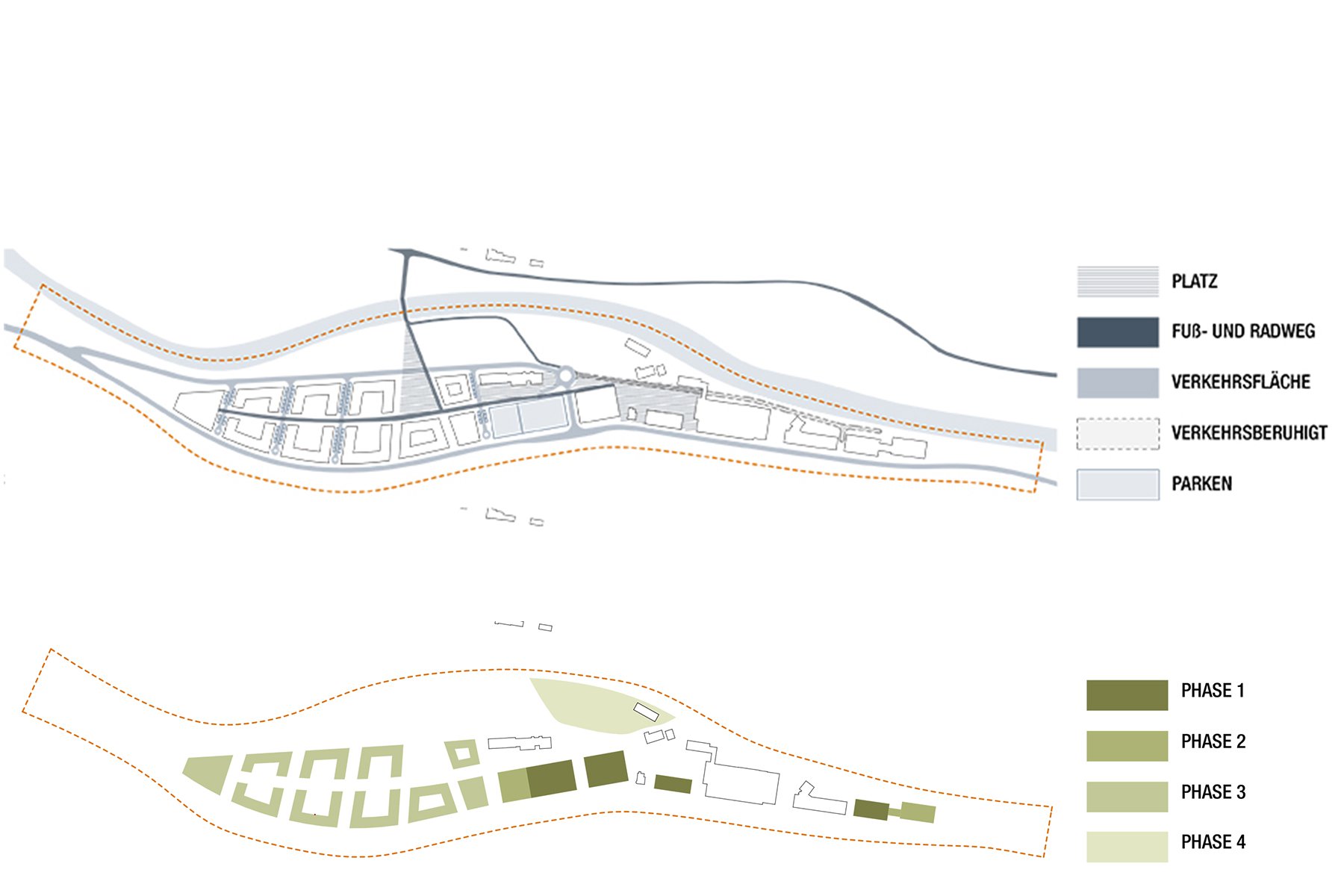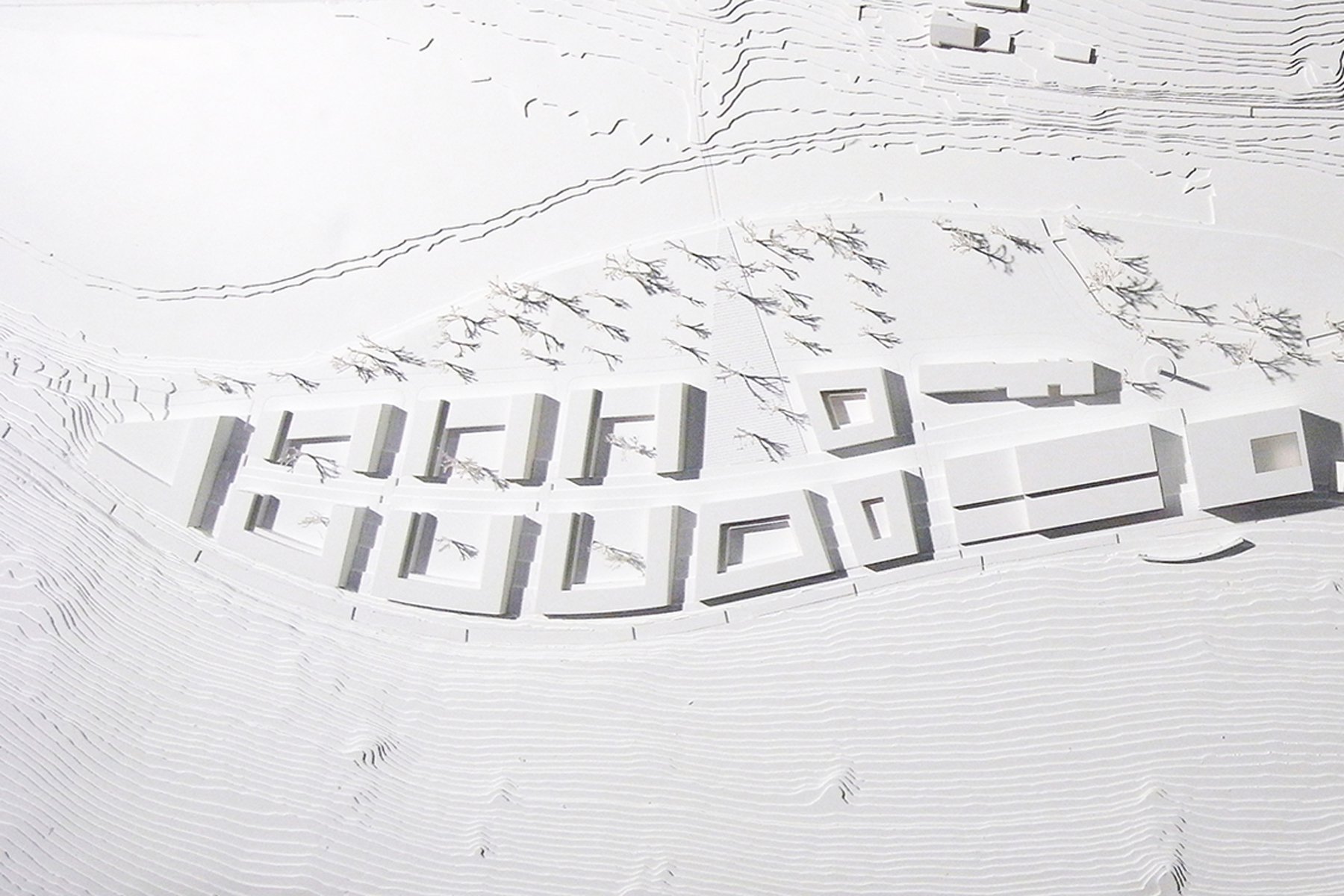 Künzelsau
Campus area, Reinhold-Würth-Hochschule
Open, two-phase urban planning realization competition 2016, 2nd prize
Hohenlohe district foundation and city of Künzelsau


For the development of the Reinhold-Würth-Hochschule campus area, the guideline is a "university of short distances". The orientation system is newly organized and fulfills the requirements of a modern campus with a differentiated streets and paths hierarchy. Through moving the middle connection from the Morsbach street to the west and constructing a new, expandable multi-level car park in the immediate vicinity of the paved access area, the campus itself remains free of traffic. Together with the existing central buildings around the listed Hofratsmühle mill, the new research and institute buildings F and G form a generously laid out, tree-lined campus square from which all university institutions can be reached within short distance. The transitions towards the river are fluent. The student residence lies at the eastern rim of the competition plot and profits from its attractive location by the Kocher river. Accessible by the pedestrian bridge, a fan-shaped structure for the multi-functional areas will be built outside the expansion. Its design follows the topography and is of a highly flexible nature. A green bike and pedestrian path will cut through the area from east to west. The space north of the middle connection remains free and will be subject to landscaping.
project team: Jens Jakob Happ, Silvia Santos