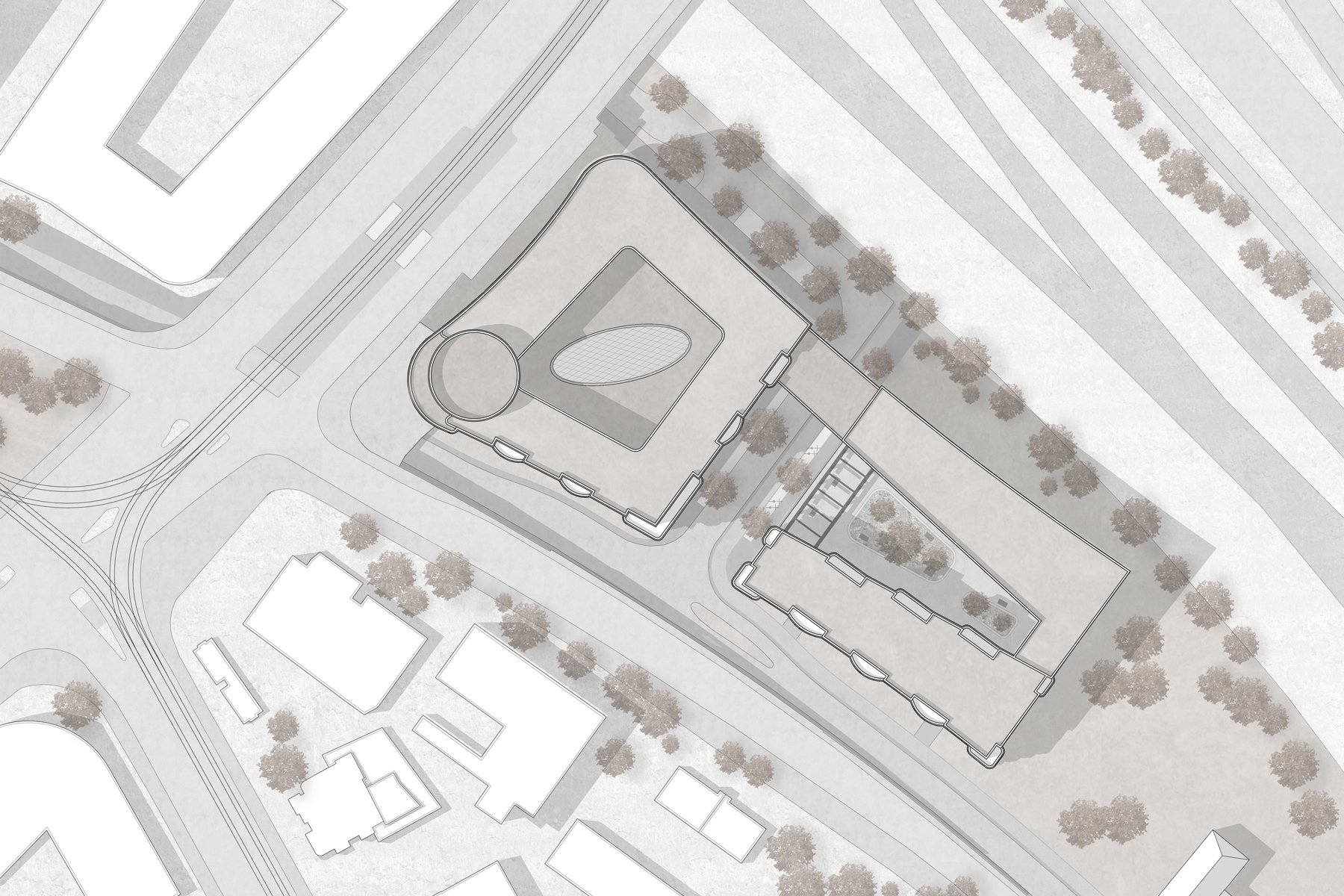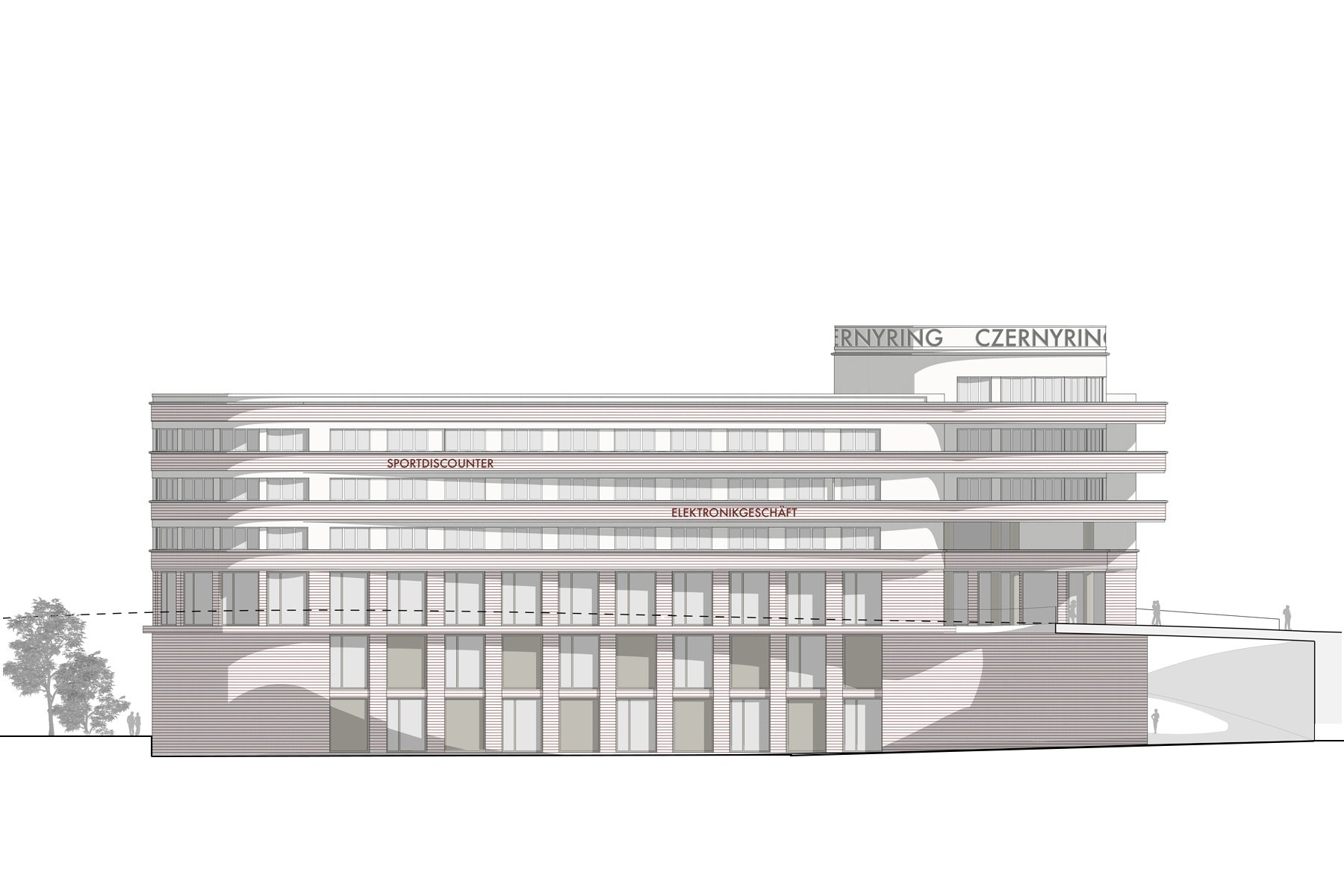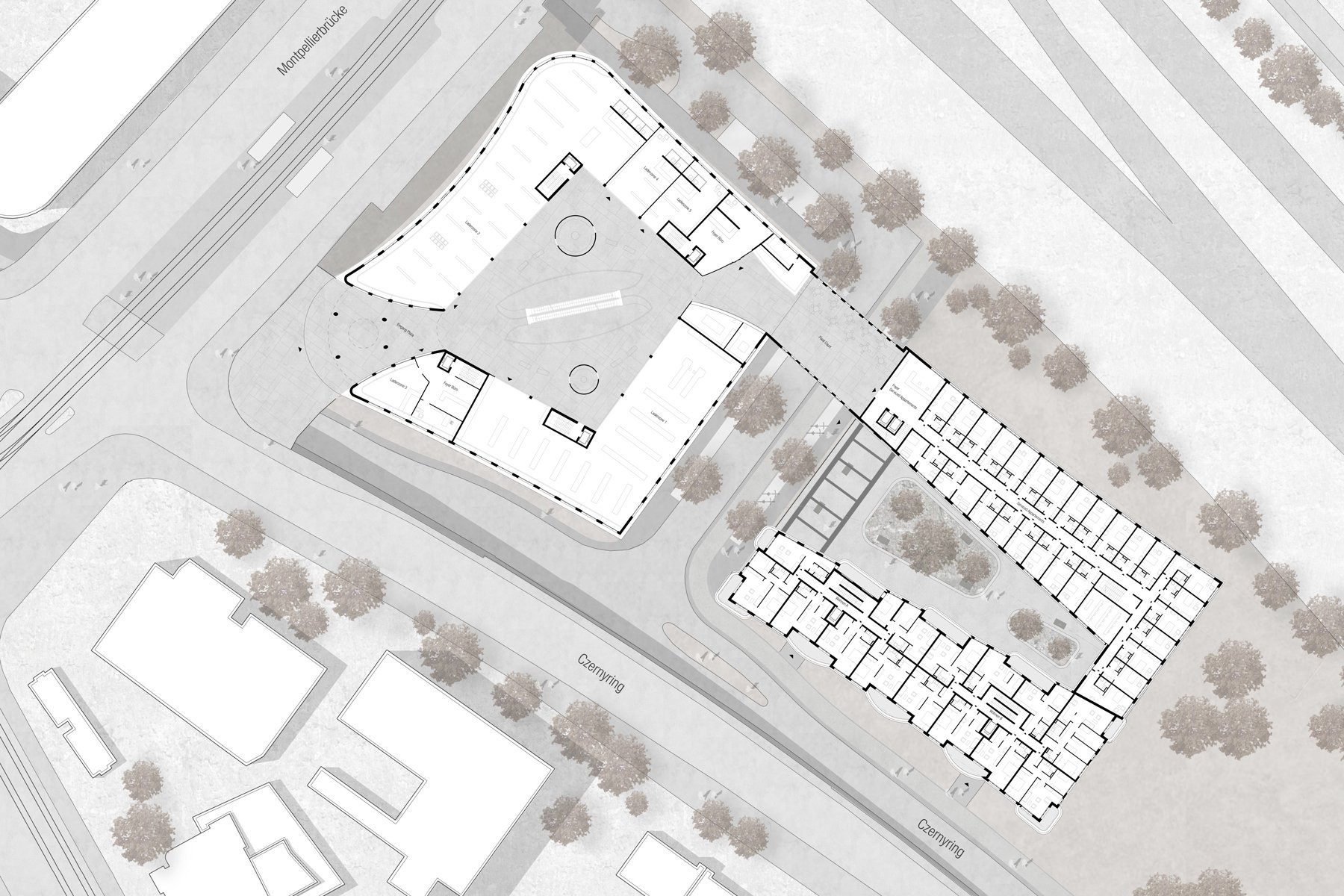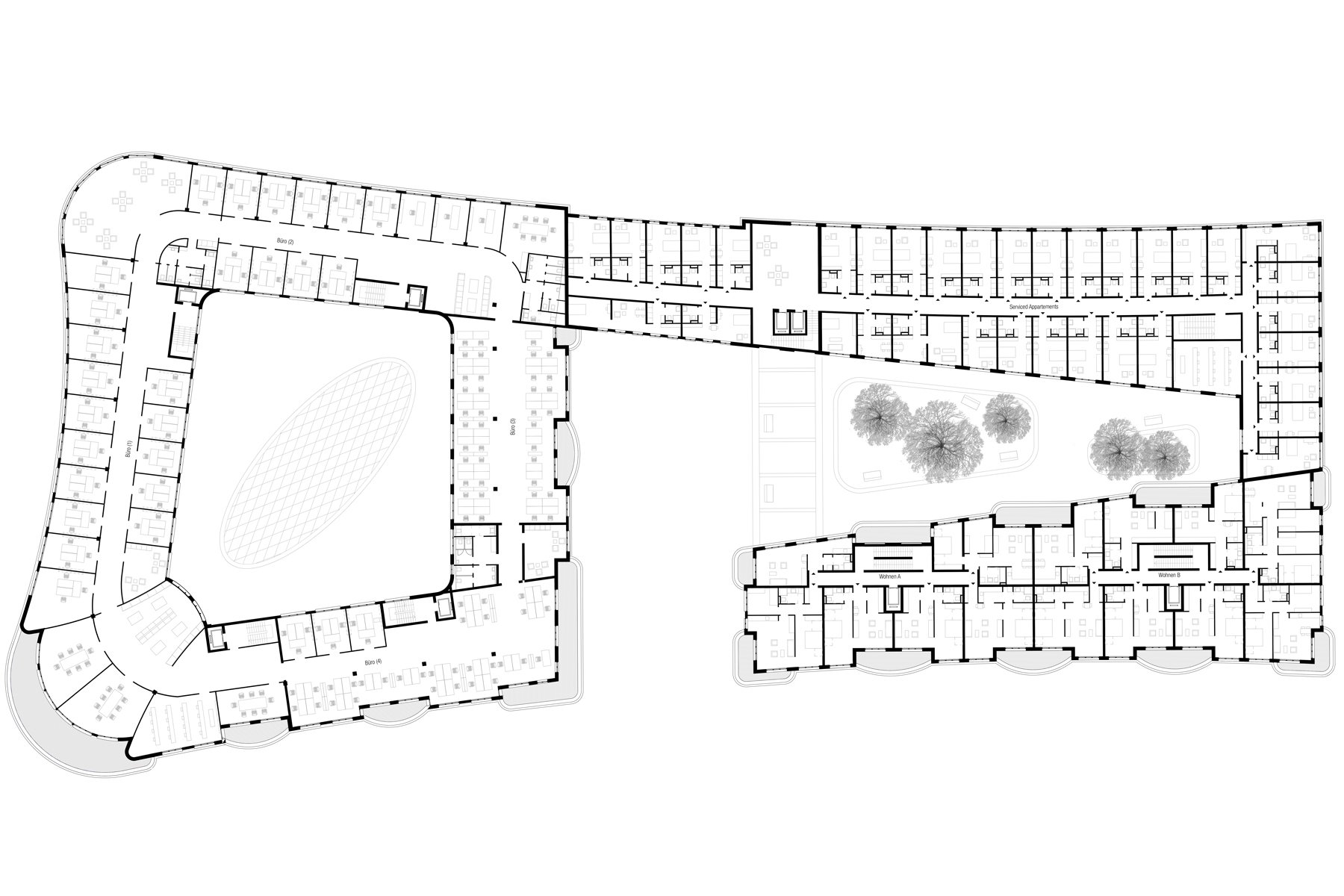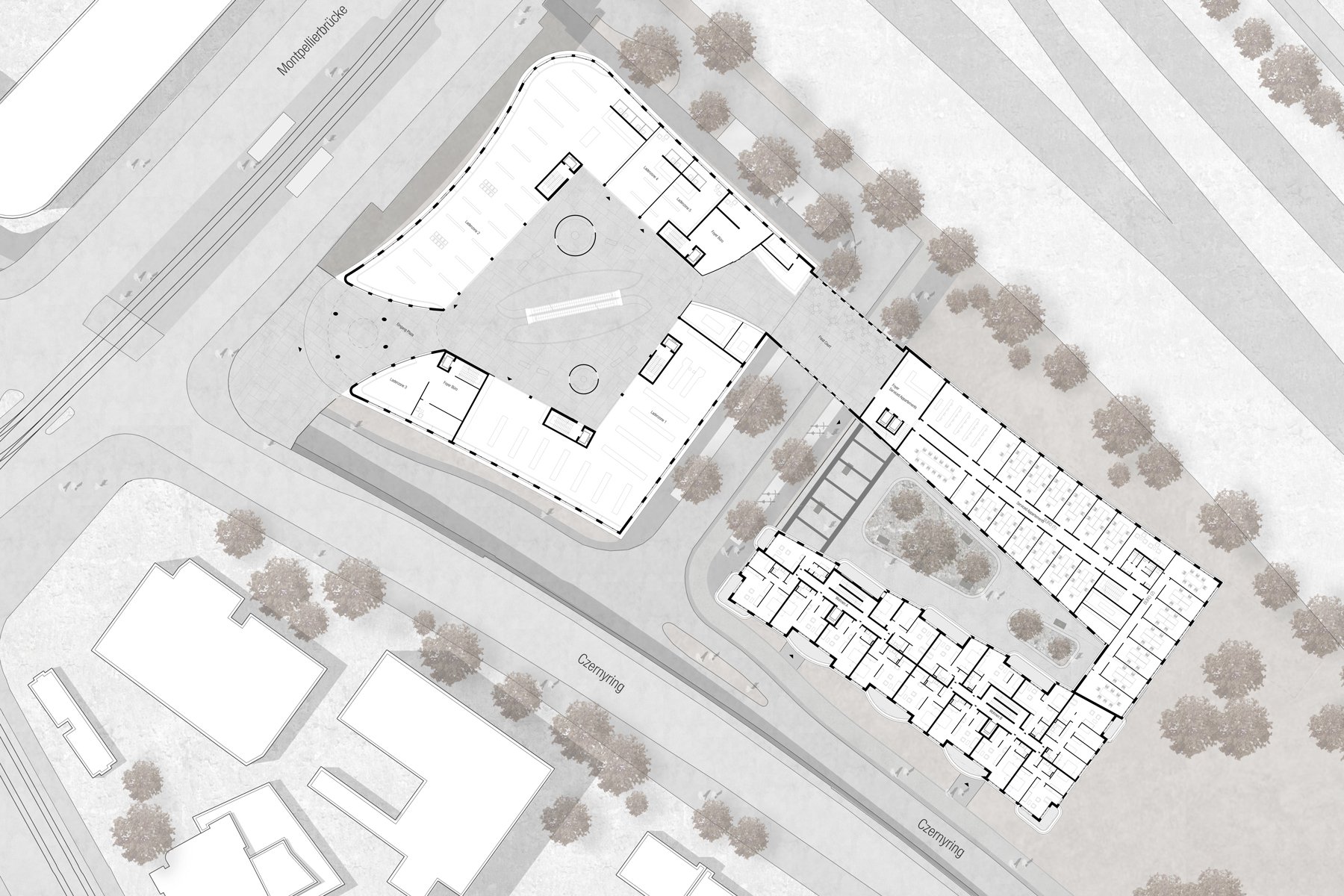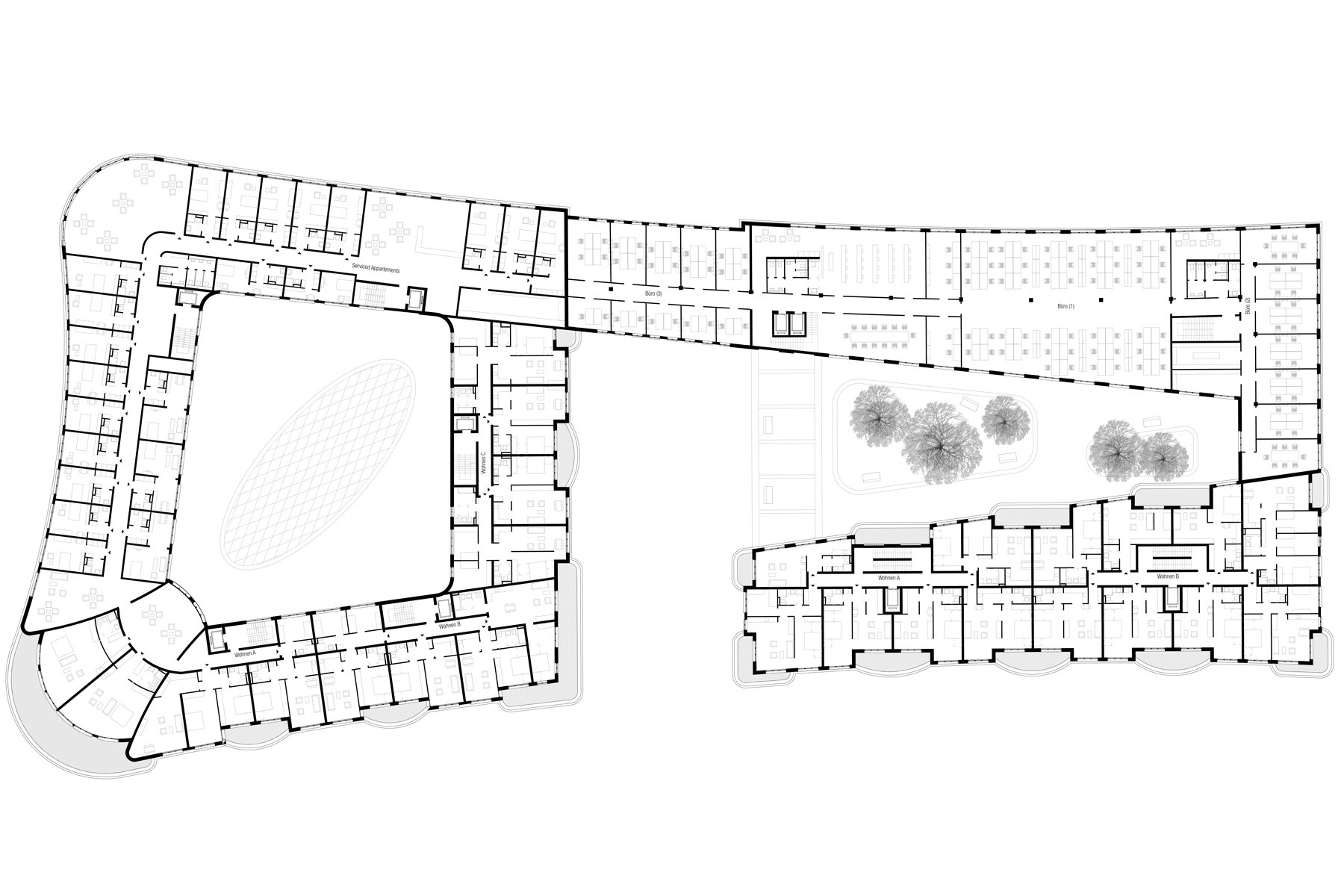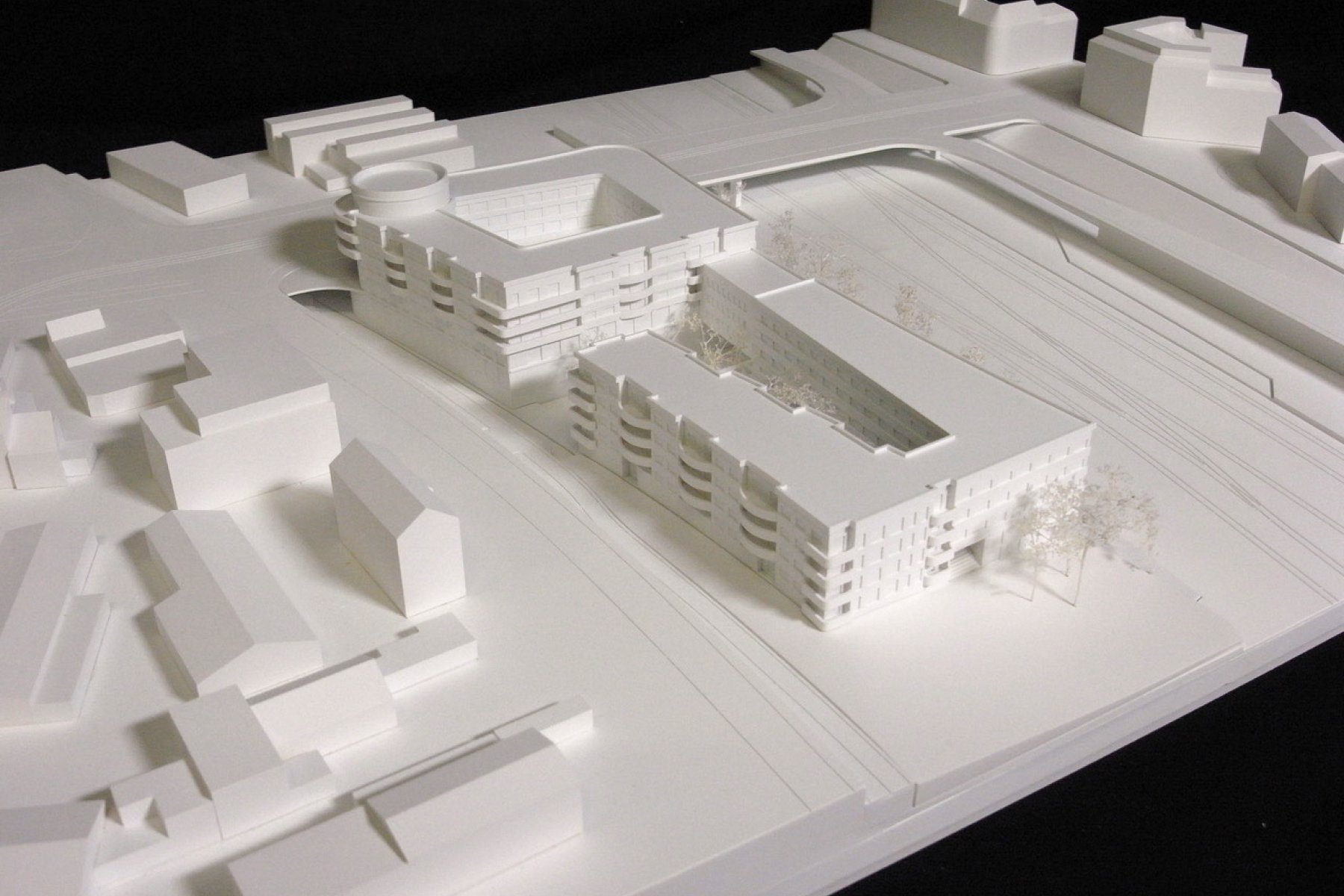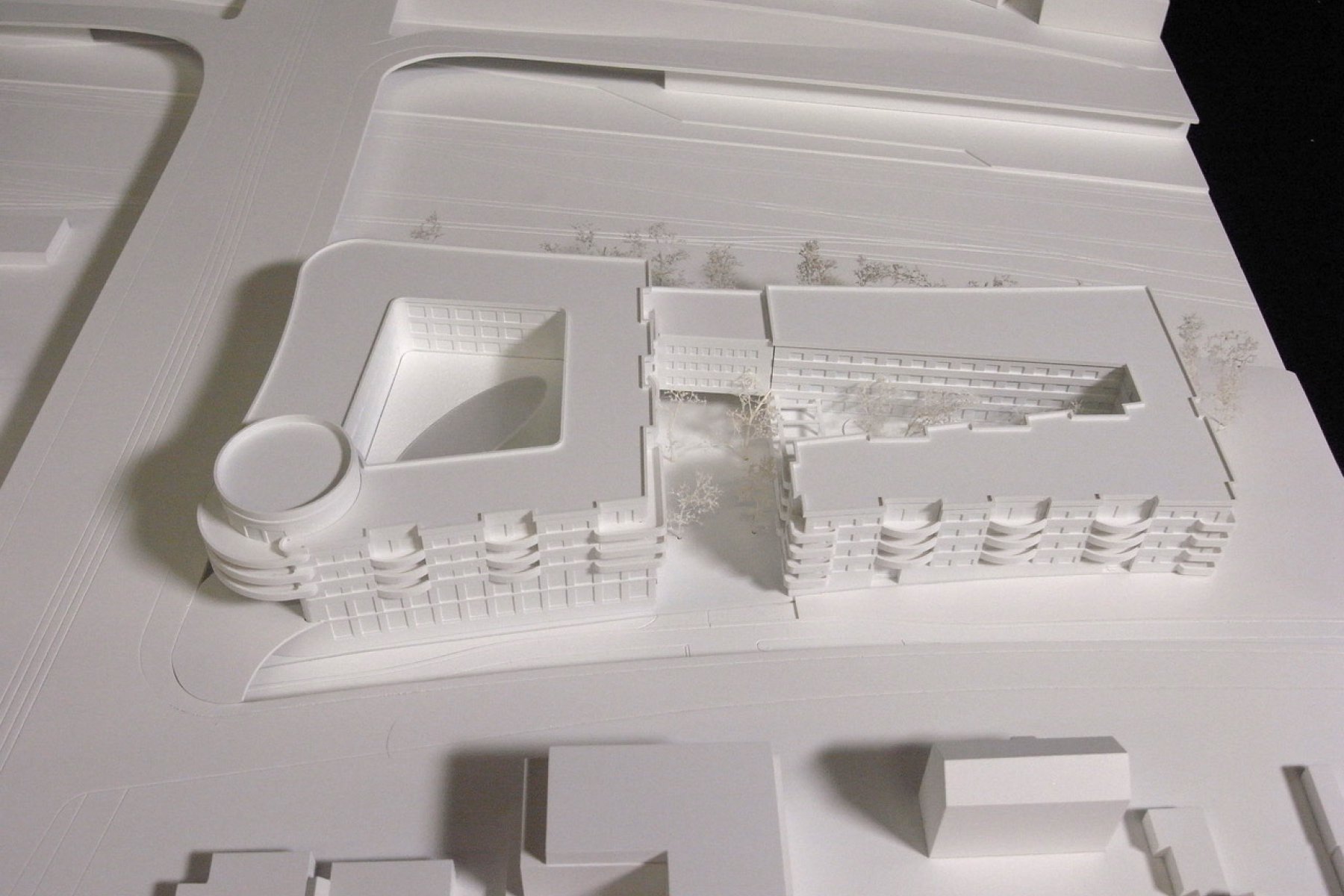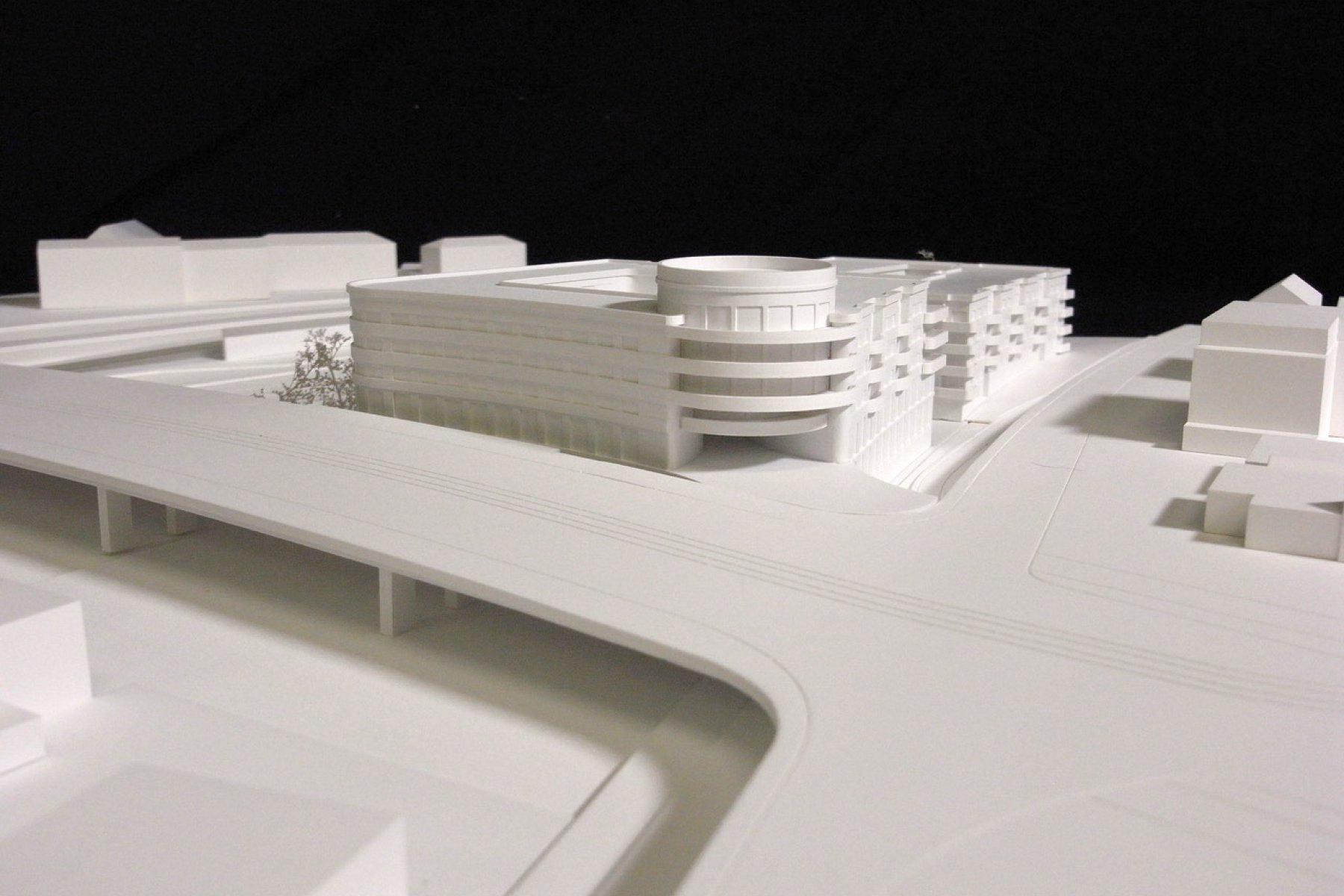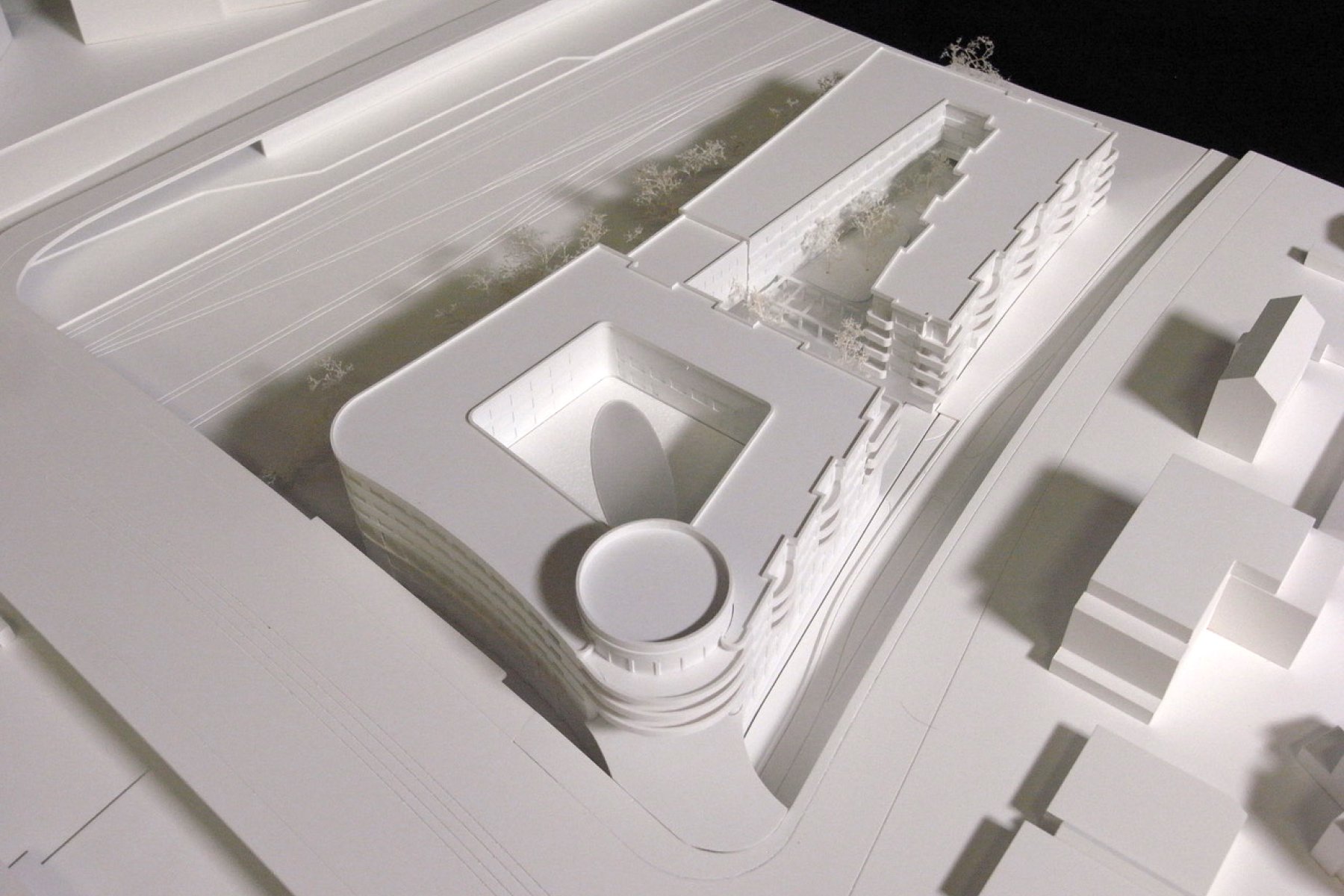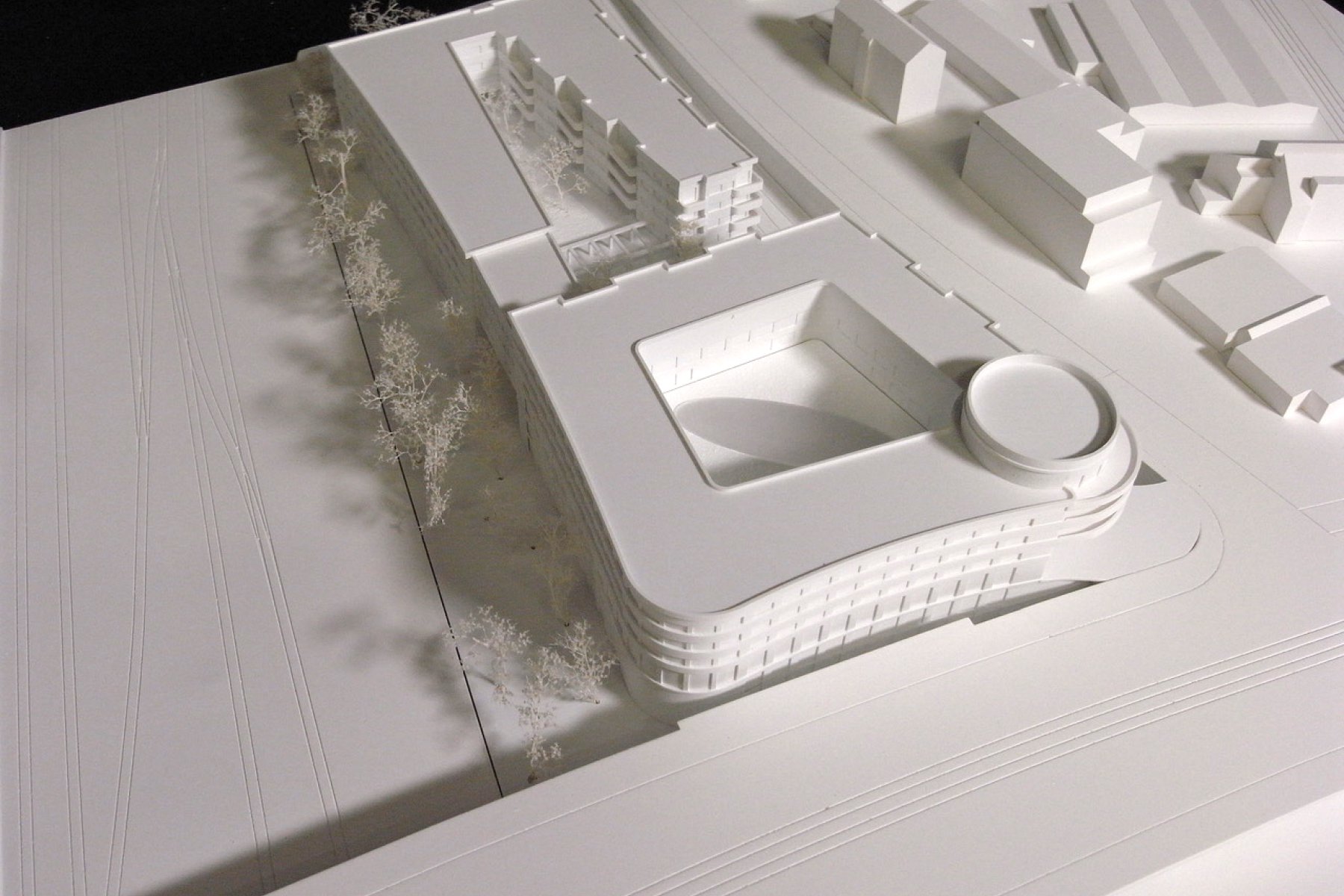 Heidelberg
realization competition with design concept "Czernyring"
retail, residential, offices, serviced apartments
invited competition
gross floor area: 35,250 sqm


As a preliminary keystone for the transformation of the former freight depot into a lively, new urban quarter, the new structure carries a high significance, especially in forming both a bridging element towards the "Weststadt" and a starting point for the new development on the south side of the station. The ensemble reacts to these dynamics with a powerful and identity-building overall design, translating the typical horizontal alignment of bridges, rails and overhead lines into a floating, banded facade. The design pairs the individual types of usage such as living-, office and retail spaces with an overall symbolic unity: All aspects have their own, individual expression while still connecting to an ensemble, confidently taking a stand within the architectural context. The powerful contrast between dark red, sintered brick and bright plaster surfaces provide structure and depth for the banded facade. Cornice bands accentuate the horizontal alignment.

project team: Jens Jakob Happ, Francisco Marín Nieto, F. Sebastián Falconi, Hannah Losacker