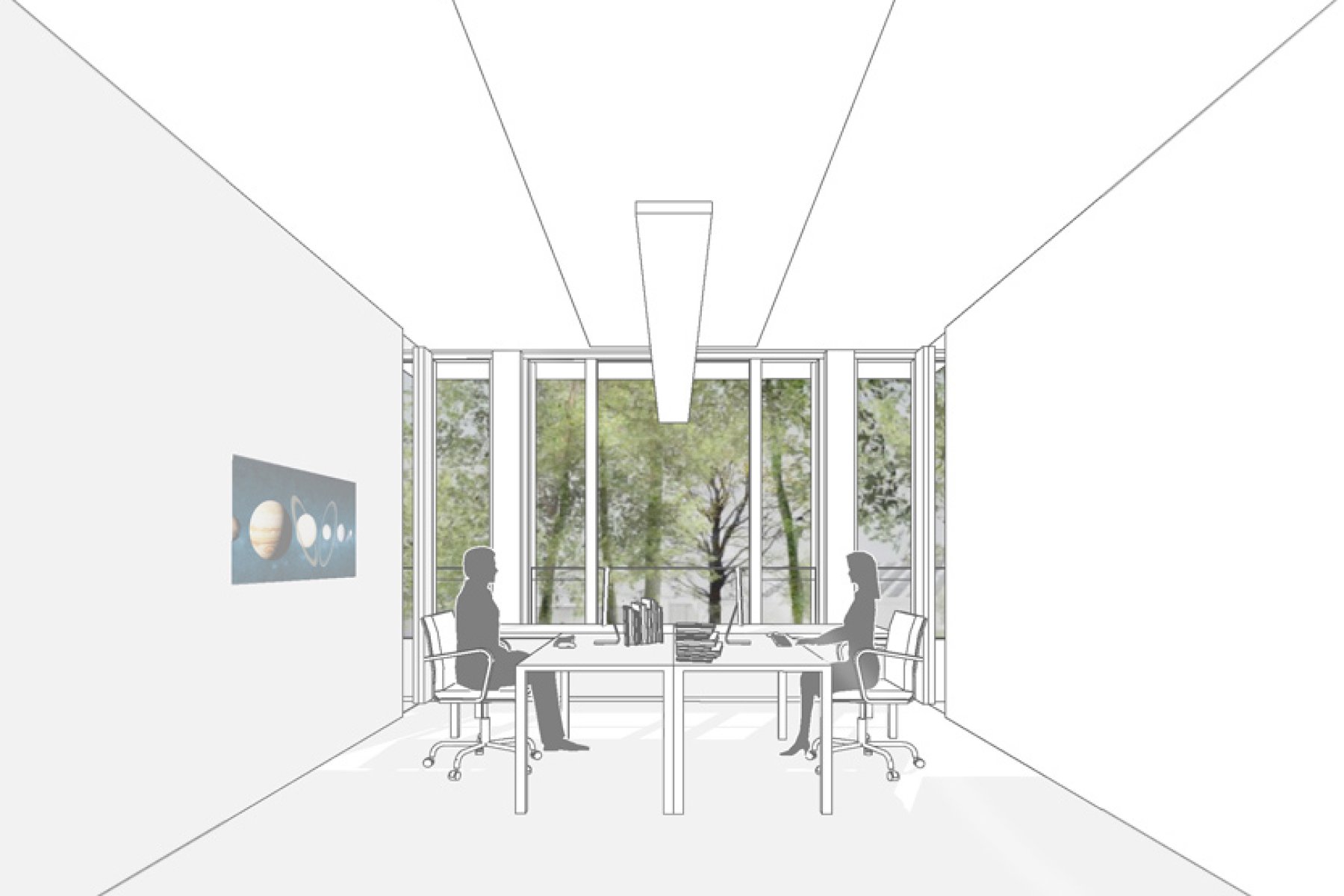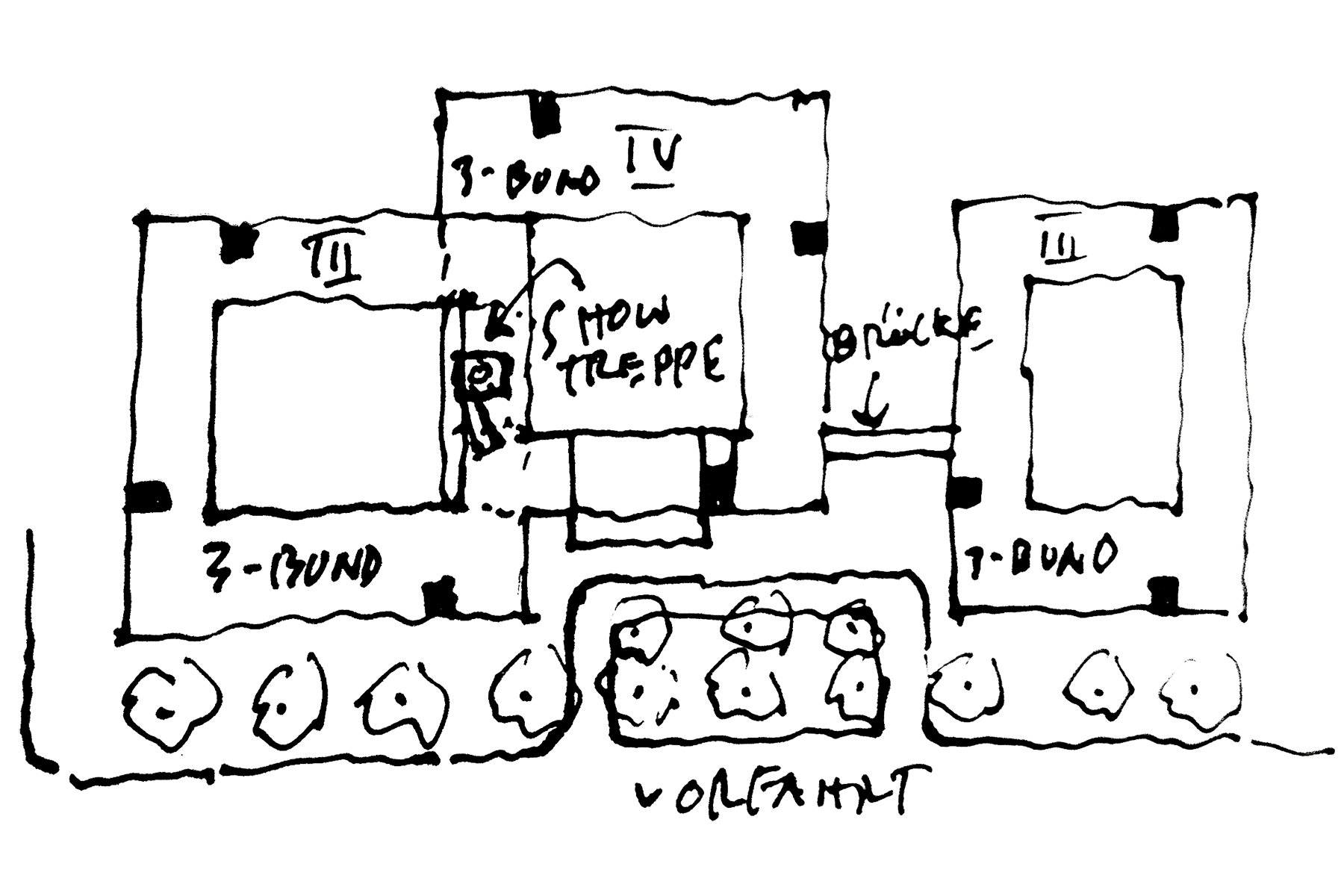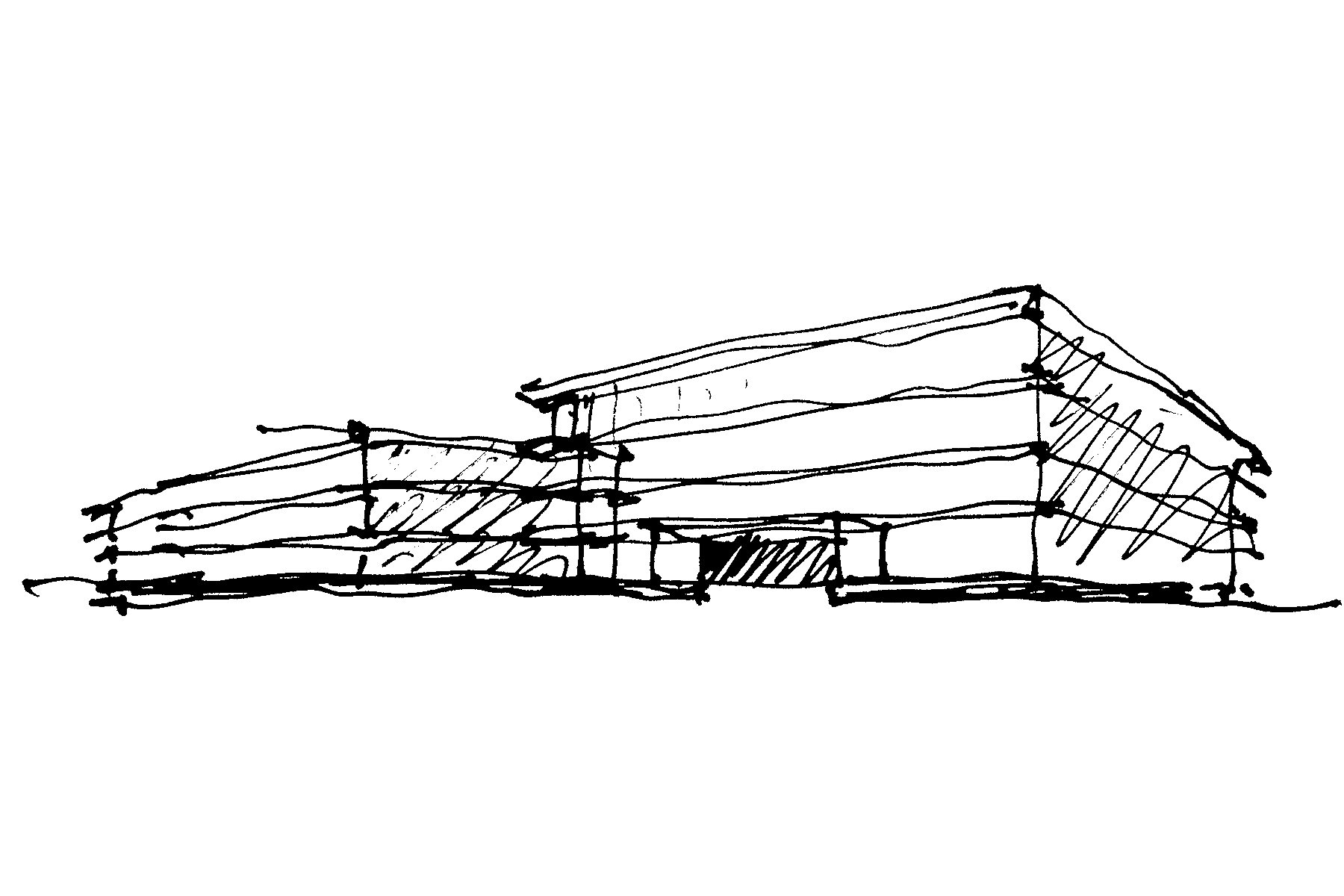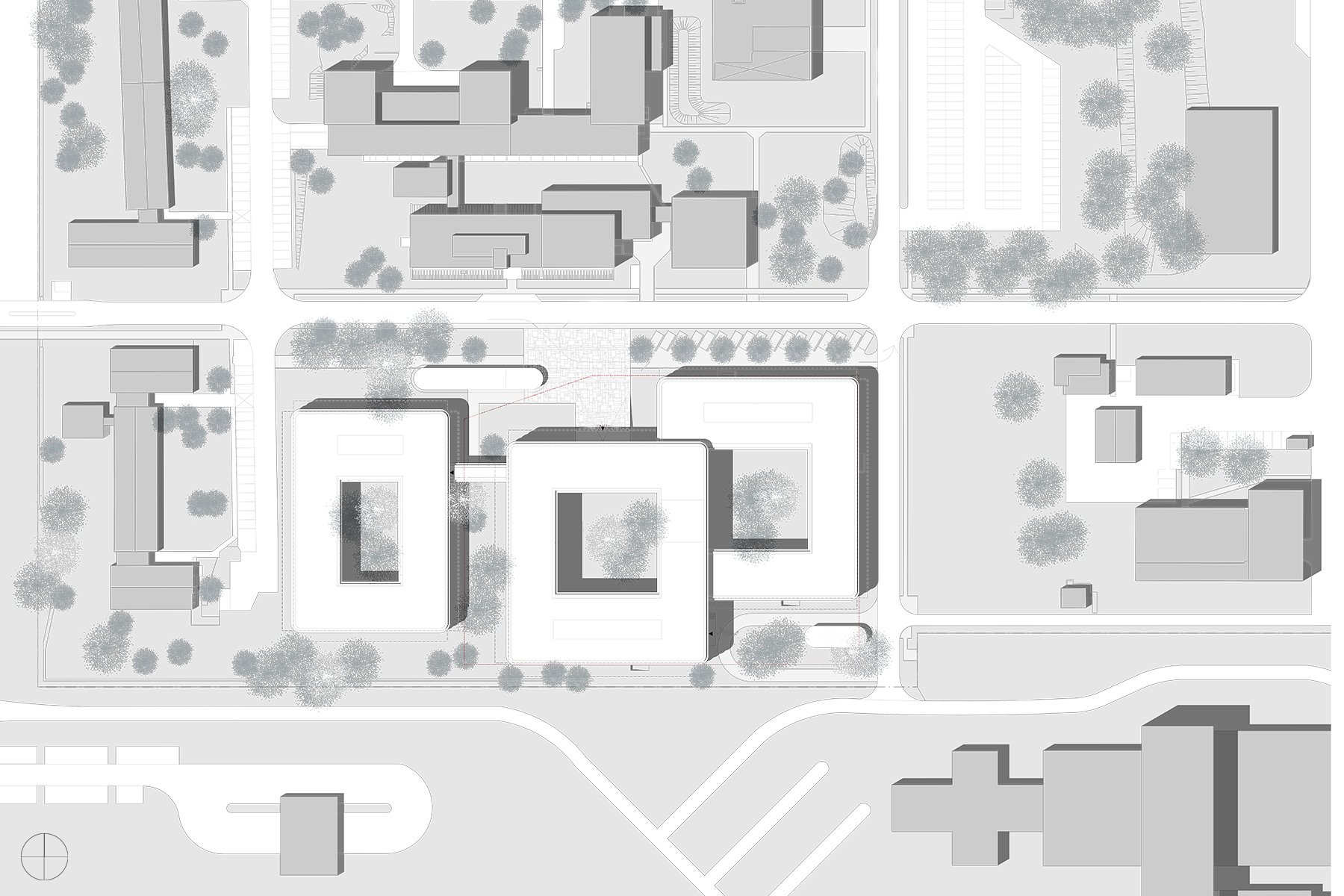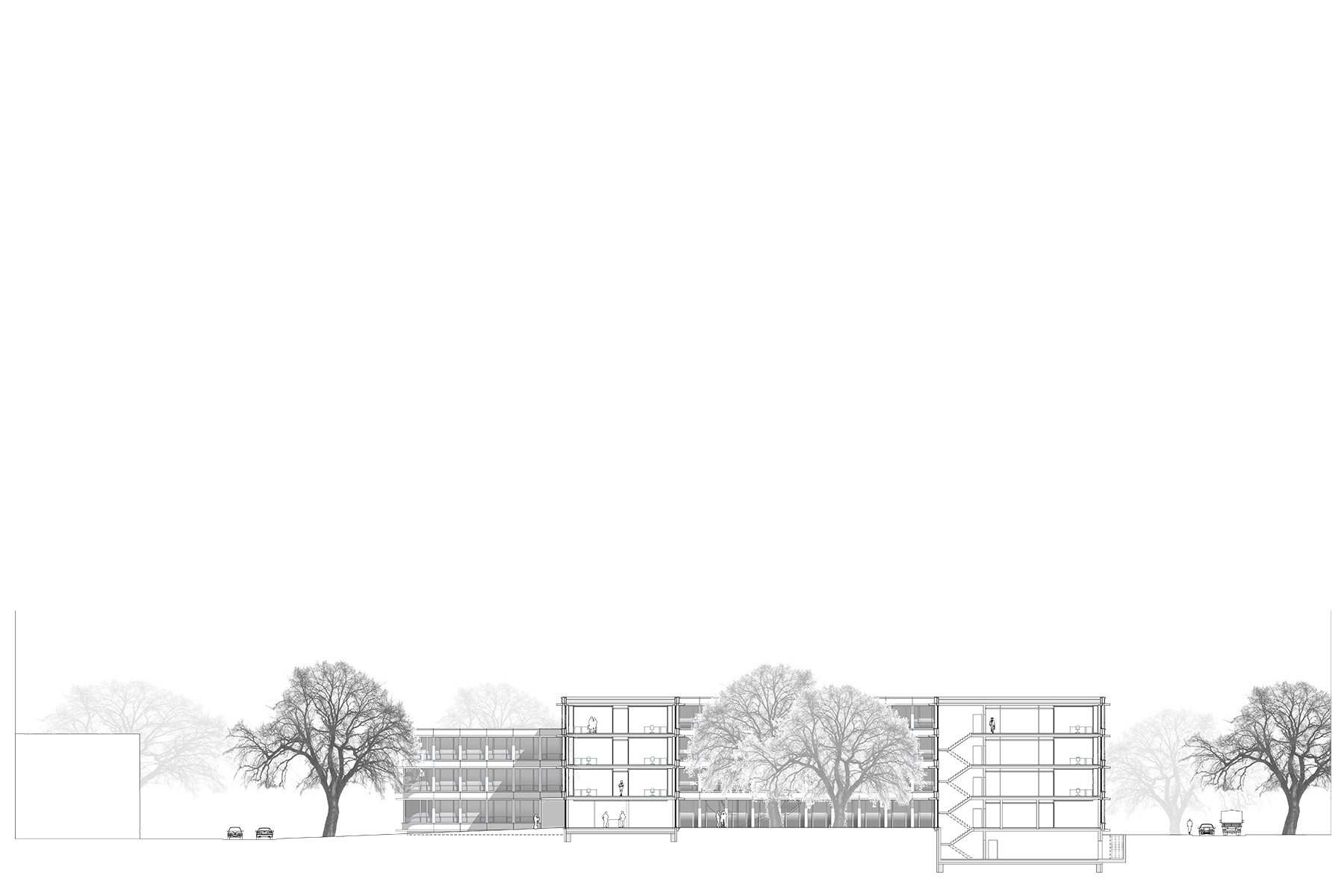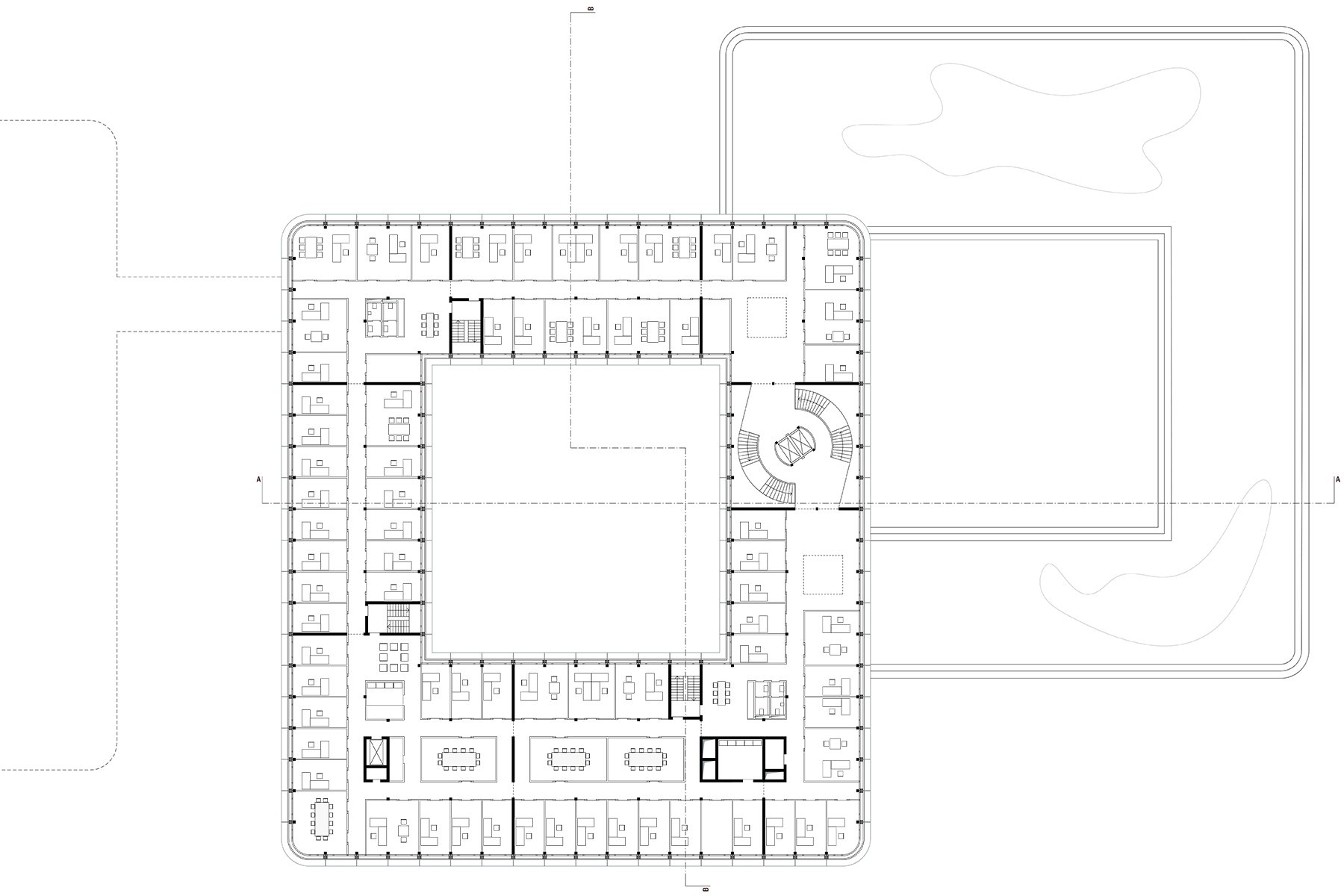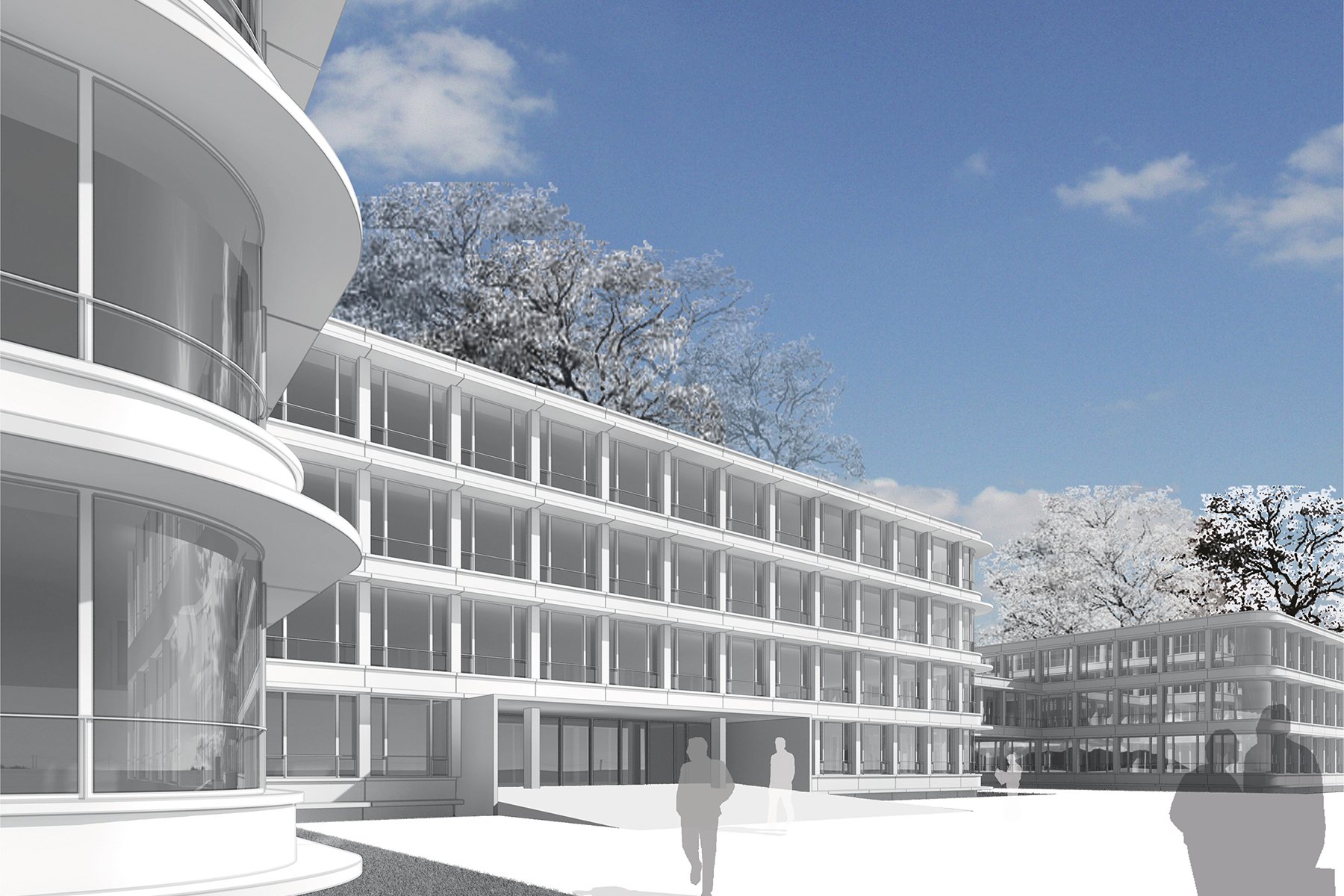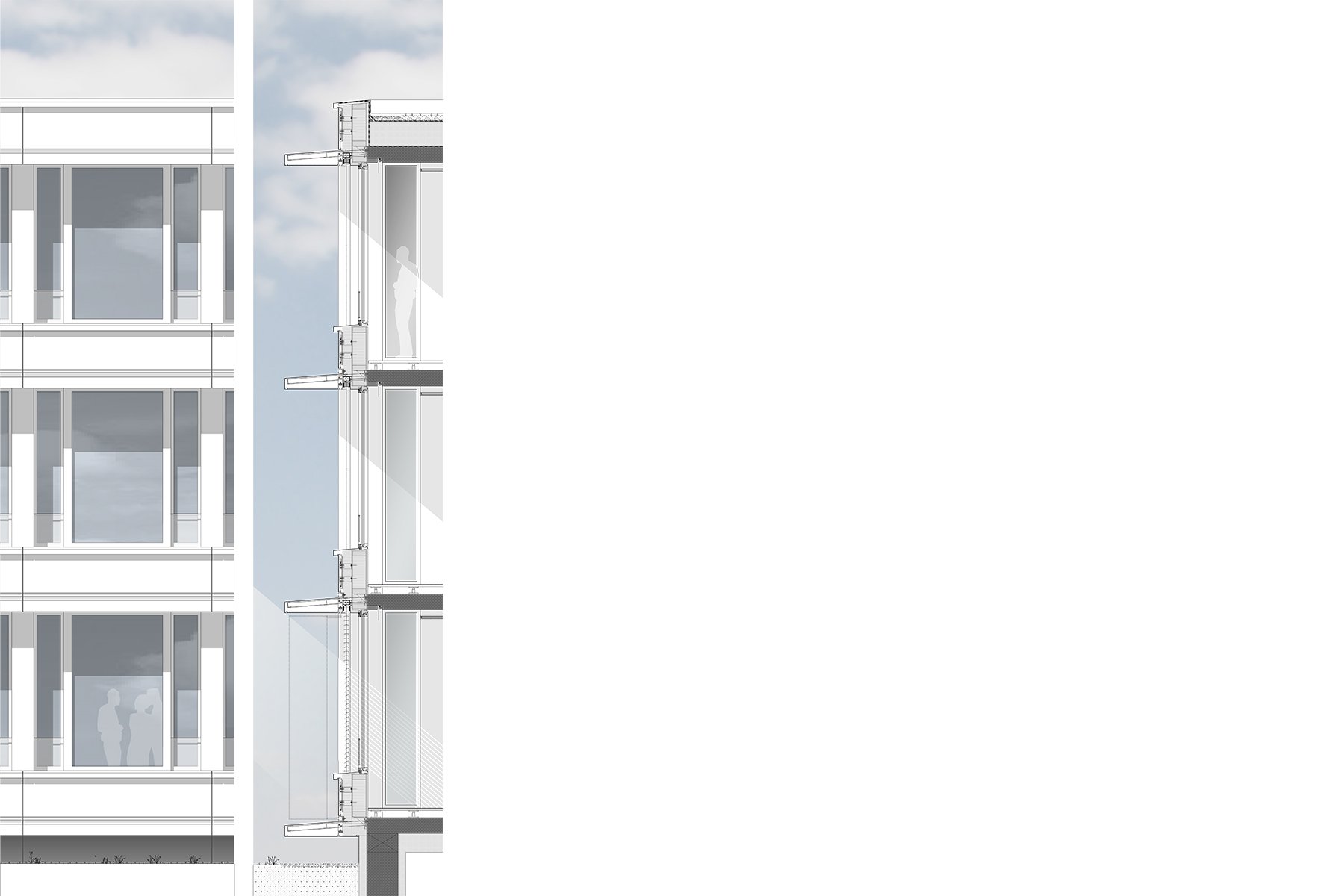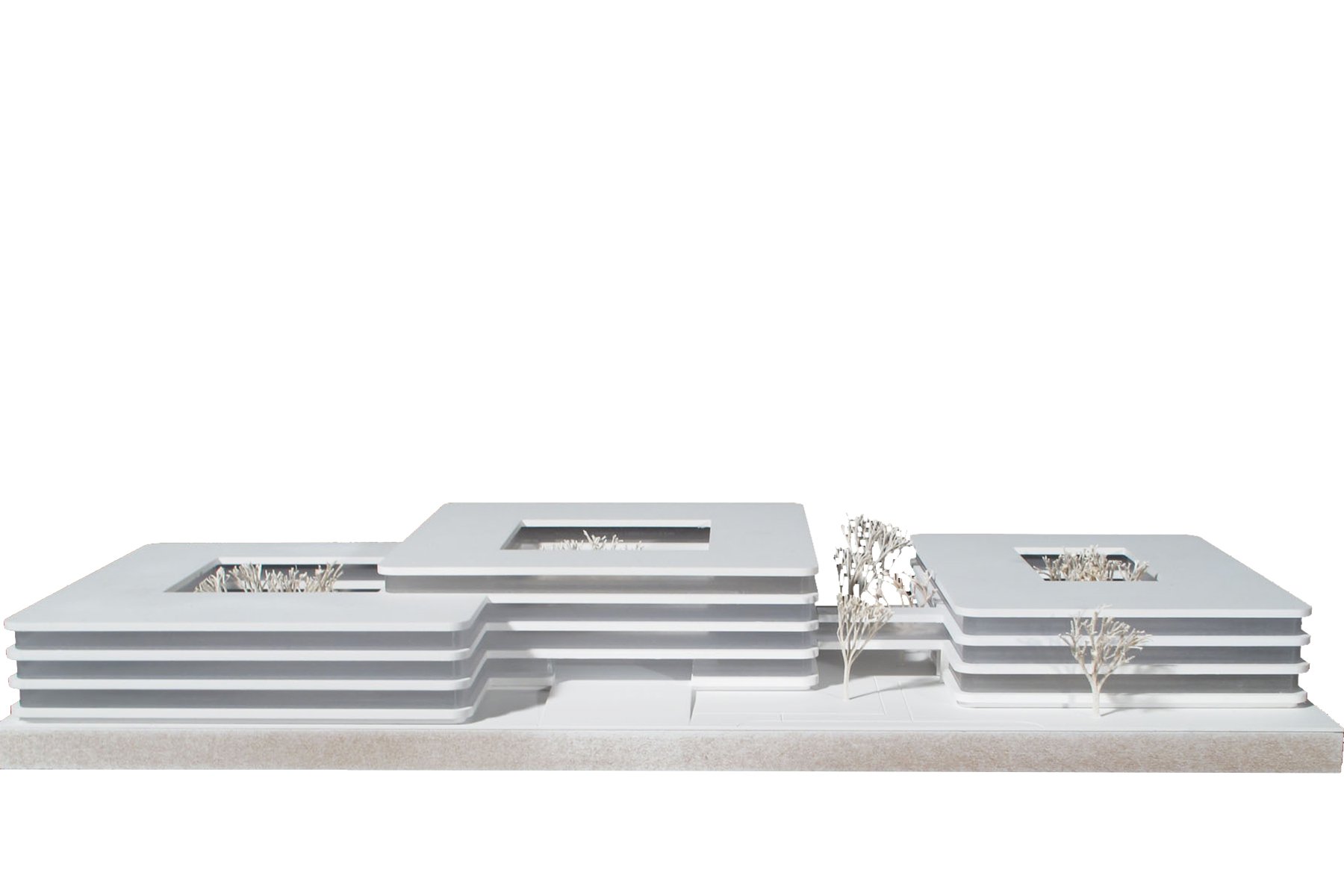 Köln-Porz
DLR-Campus, headquarters invited competition,
2012 Deutsches Zentrum für Luft- und Raumfahrt e.V.
gross floor space: 16,000 sqm


Embedded in a forest clearing, the DLR (German Aerospace Center) Cologne campus was developed since 1959 as a purely functional building complex. The planned new management building presents a chance for a reorganization as regards urban development, to meet future demands of the DLR headquarters in an appropriate fashion. The main entrance to the new administrative complex is situated centrally at a generously laid out forecourt by the Südring. From here, the location opens up widely and allows easy overall access and short distances. The staggered, 3 to 4-storied building ensemble dovetails with forest islands. White strips encircle the buildings and provide an expressive contrast to the surrounding greenery. The facade relief shows an interplay between large glass surfaces and vividly projecting shading elements. A recessed plinth creates the impression that the buildings "float" above the ground.
project team: Daniel Brückmann, Jens Jakob Happ