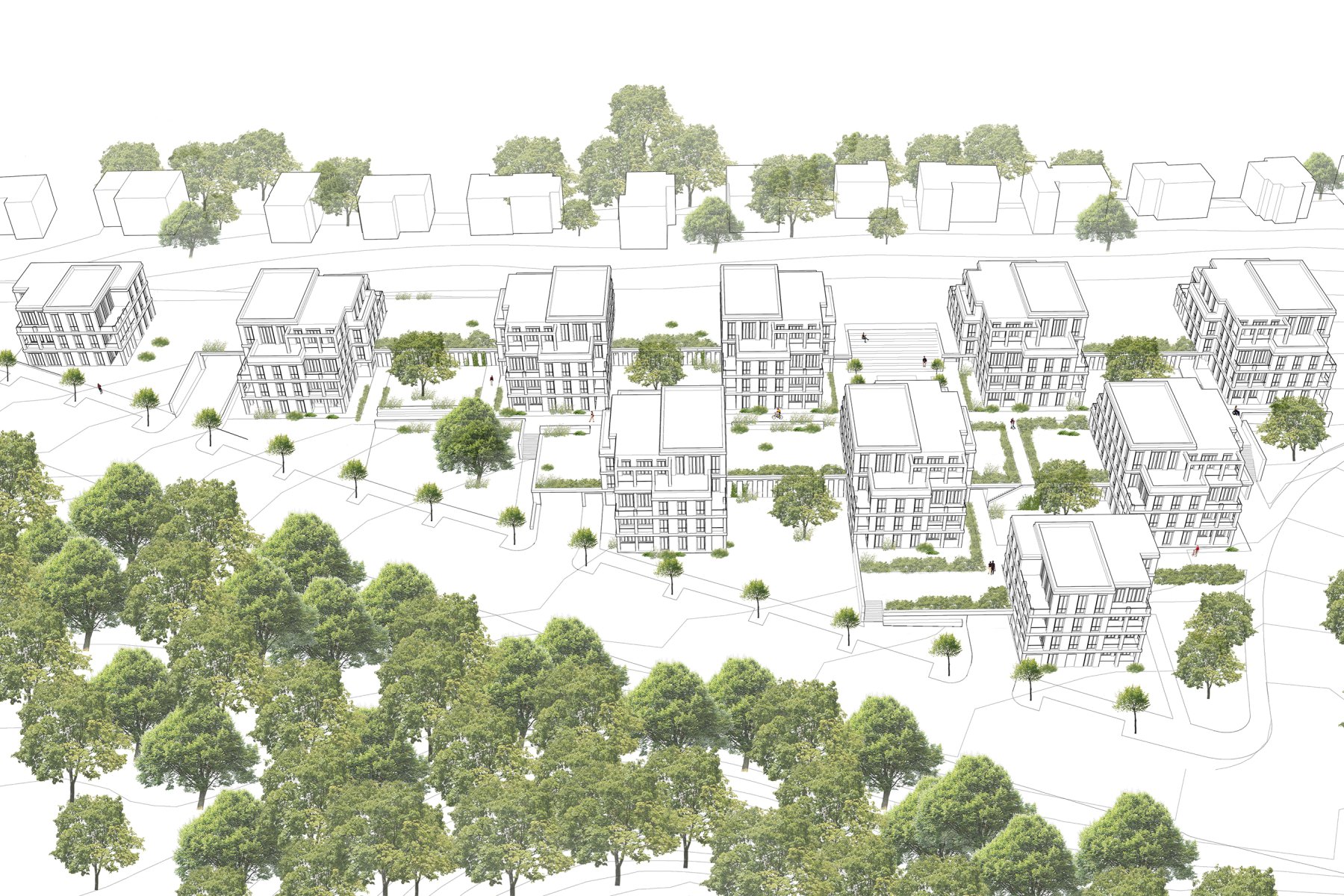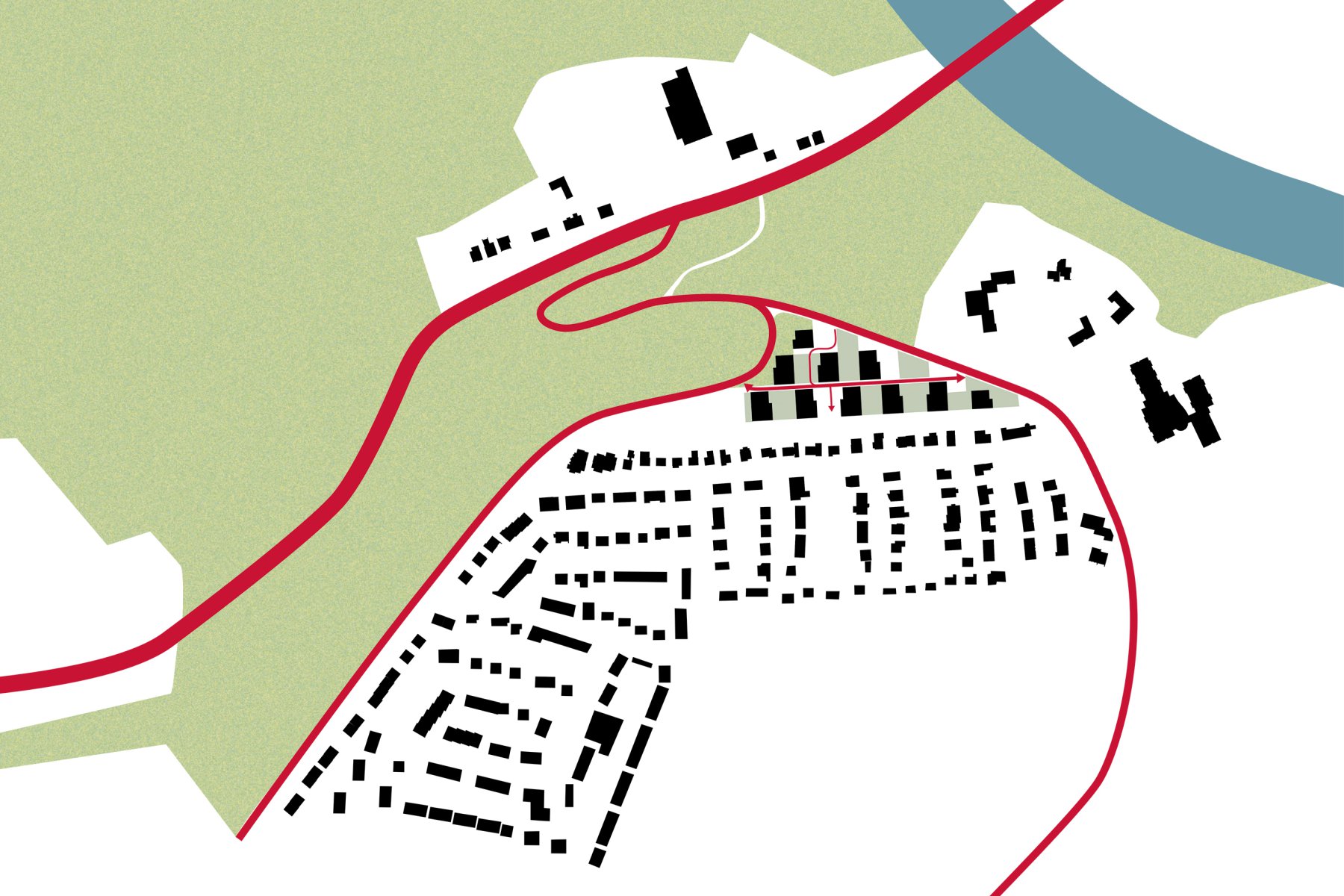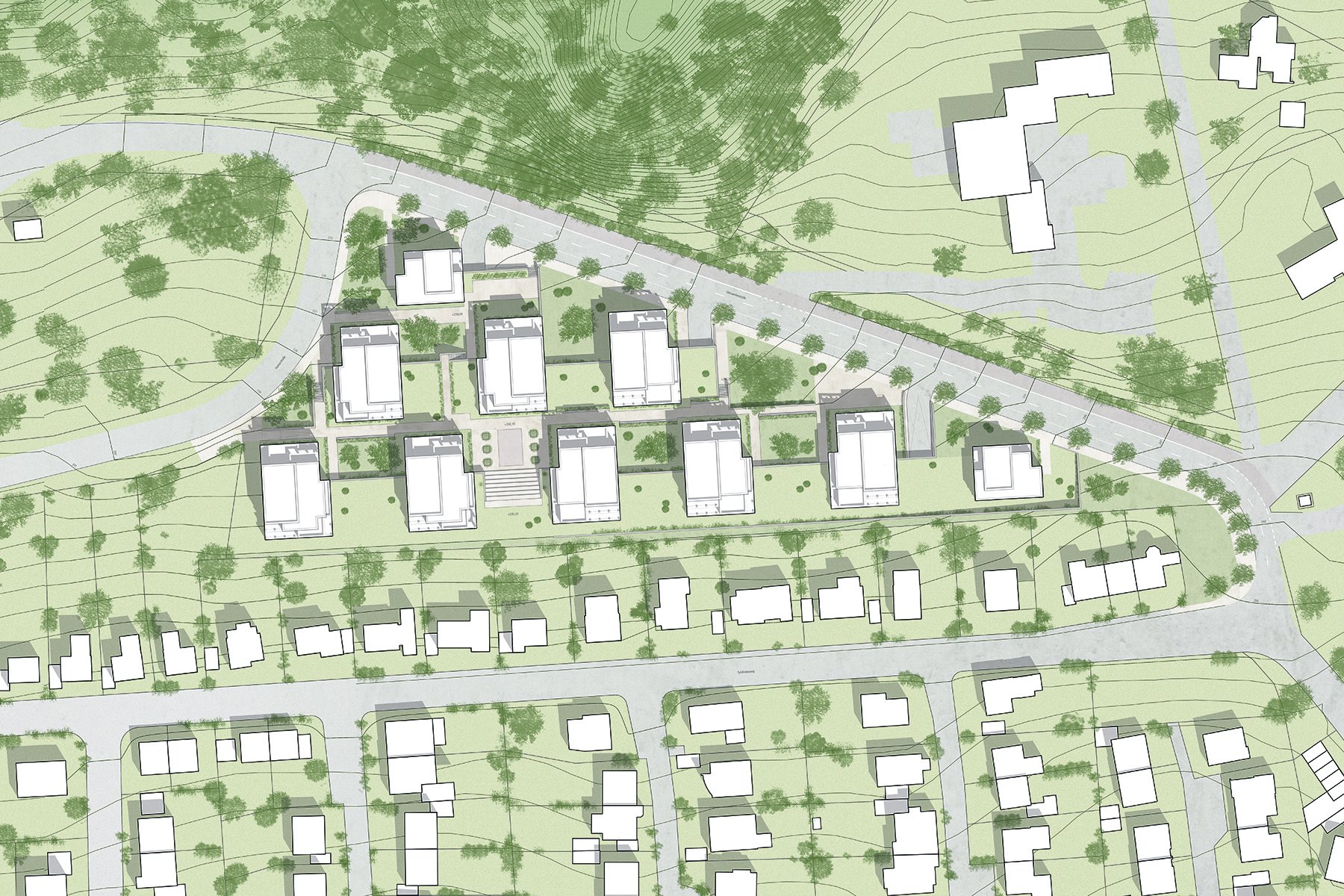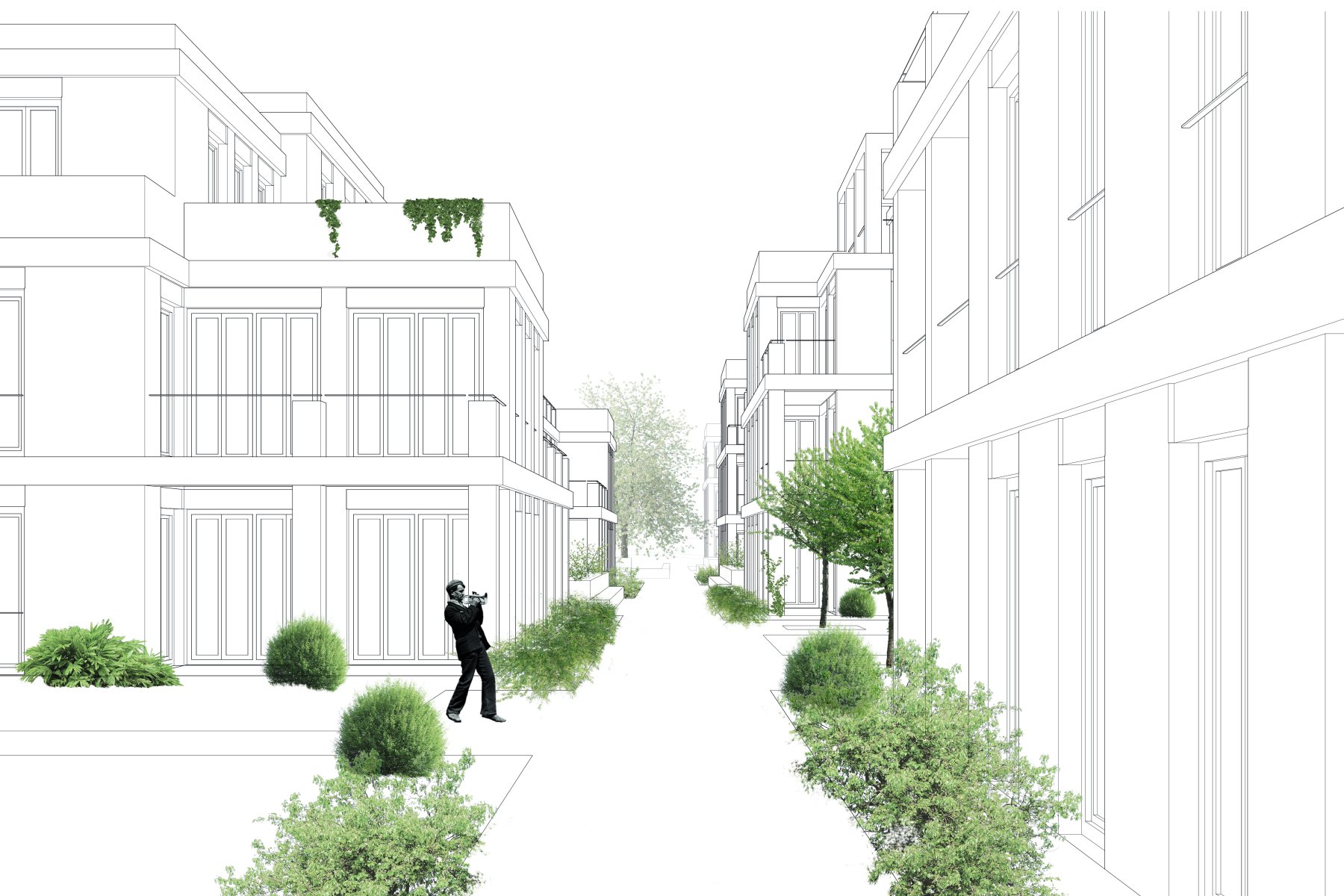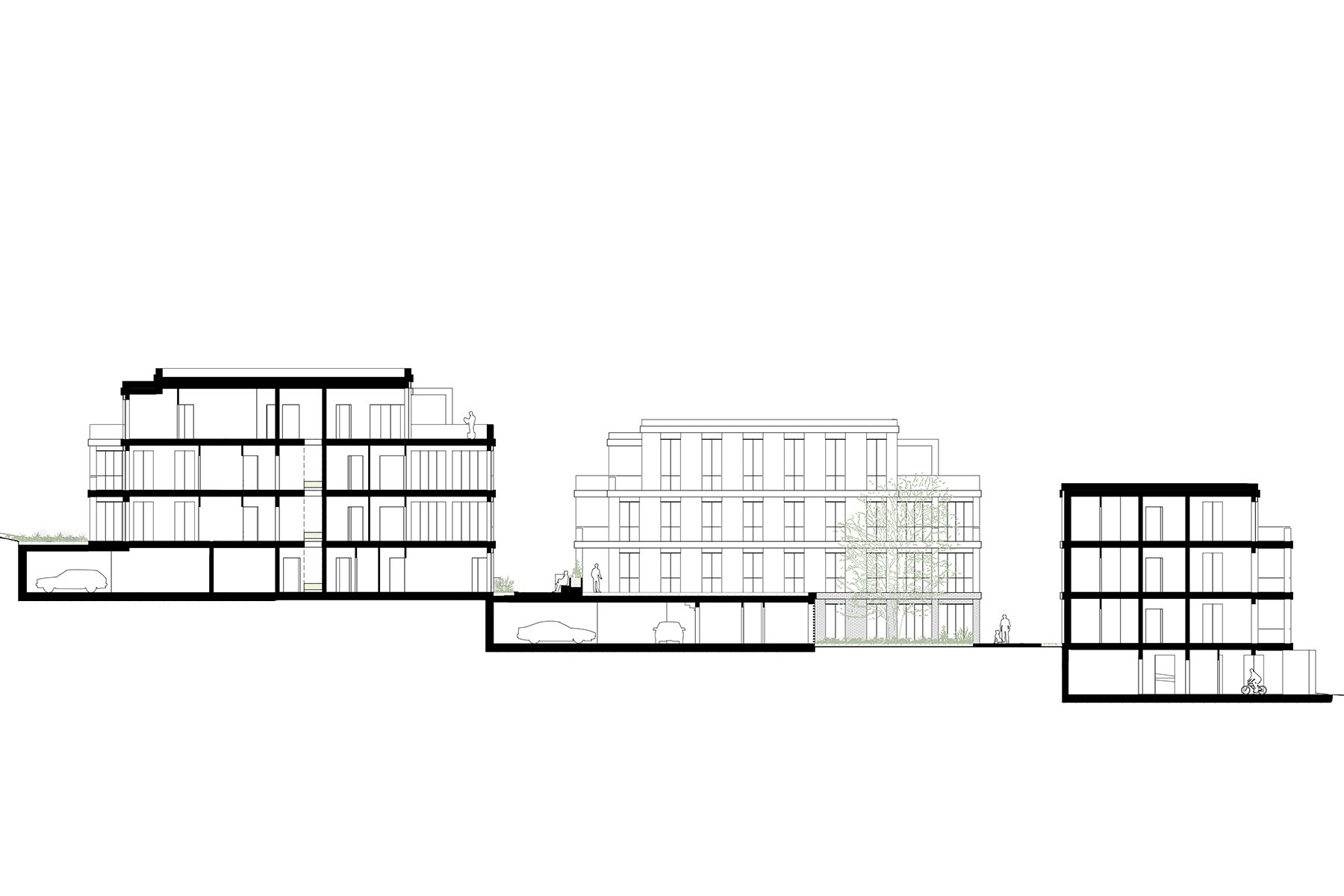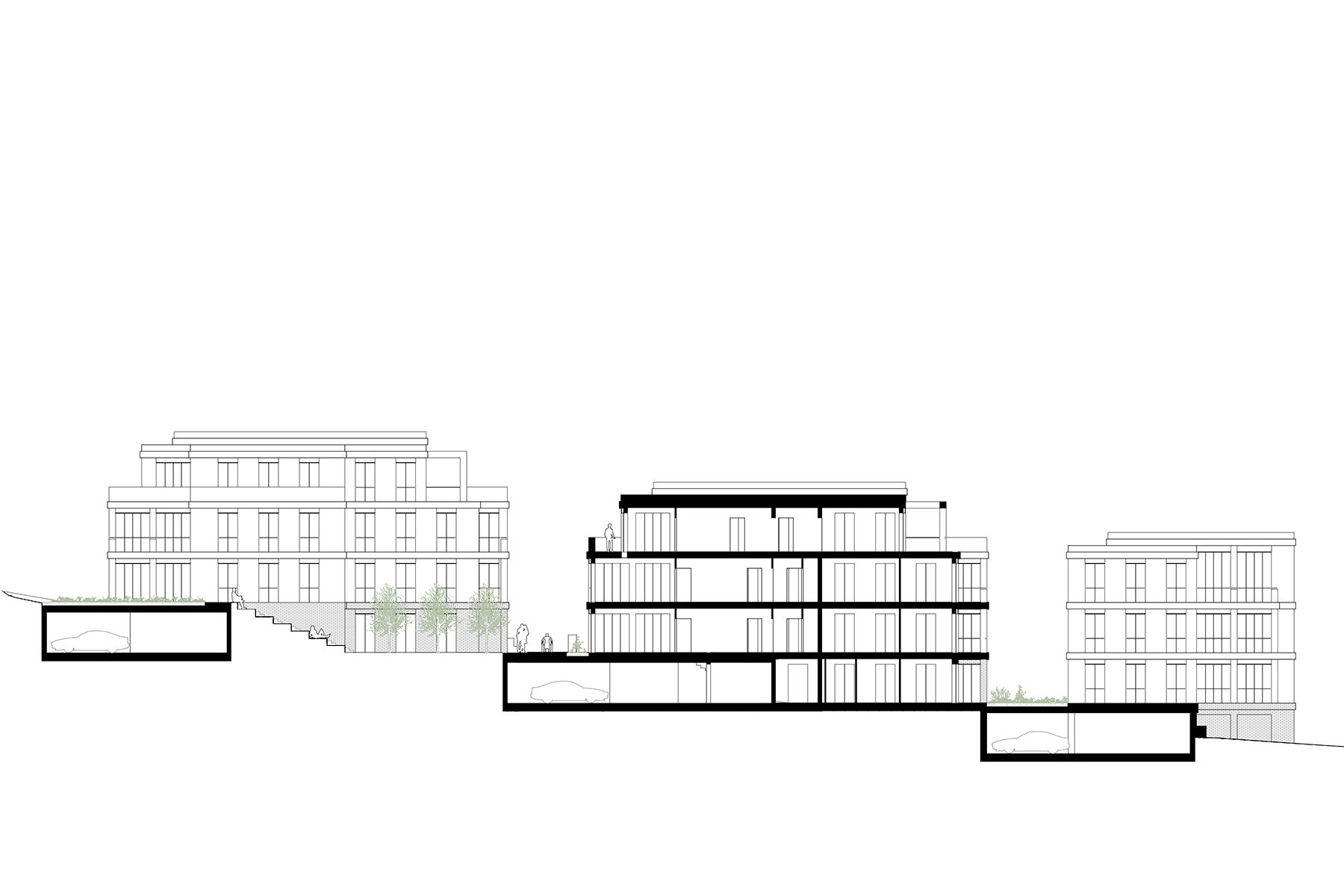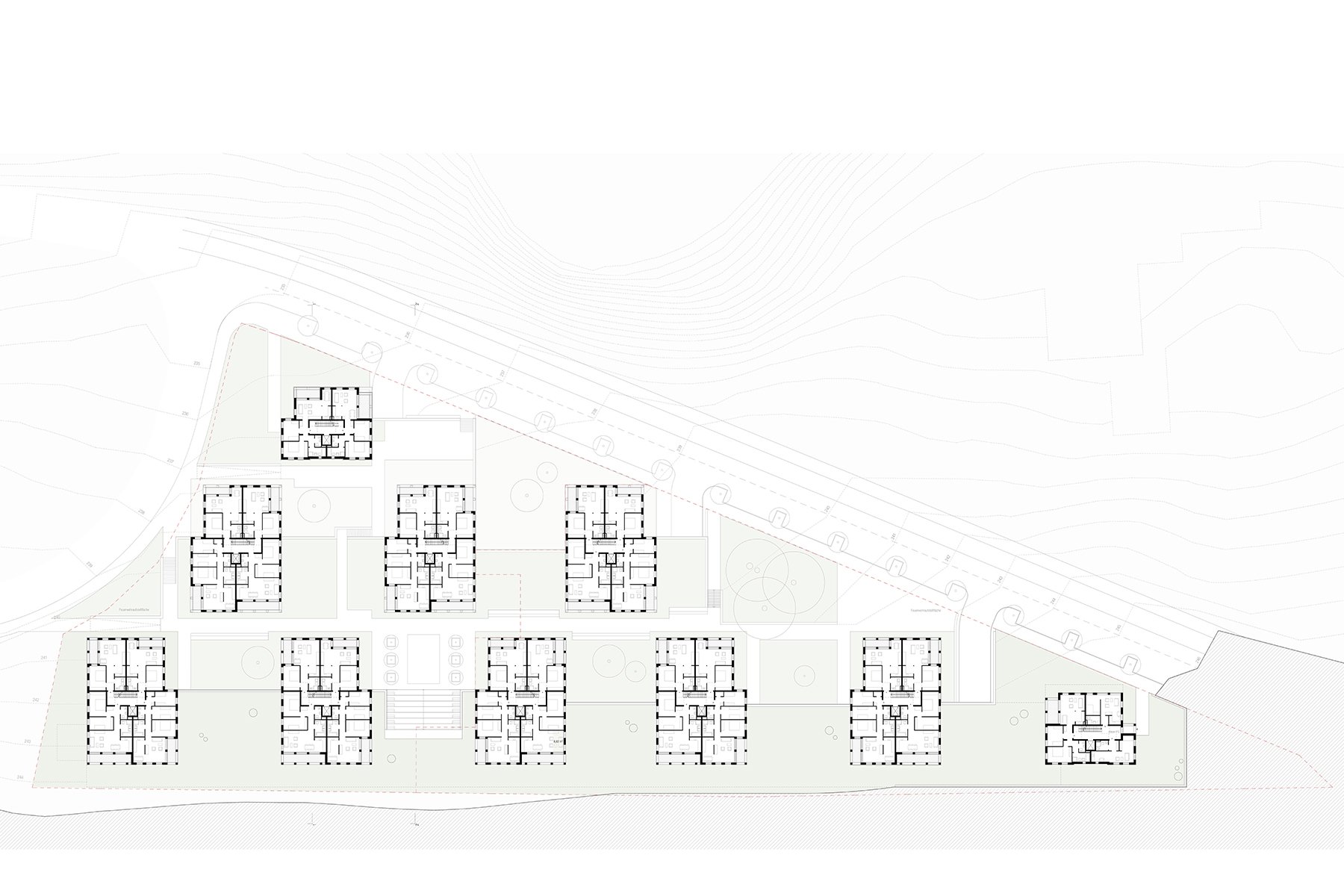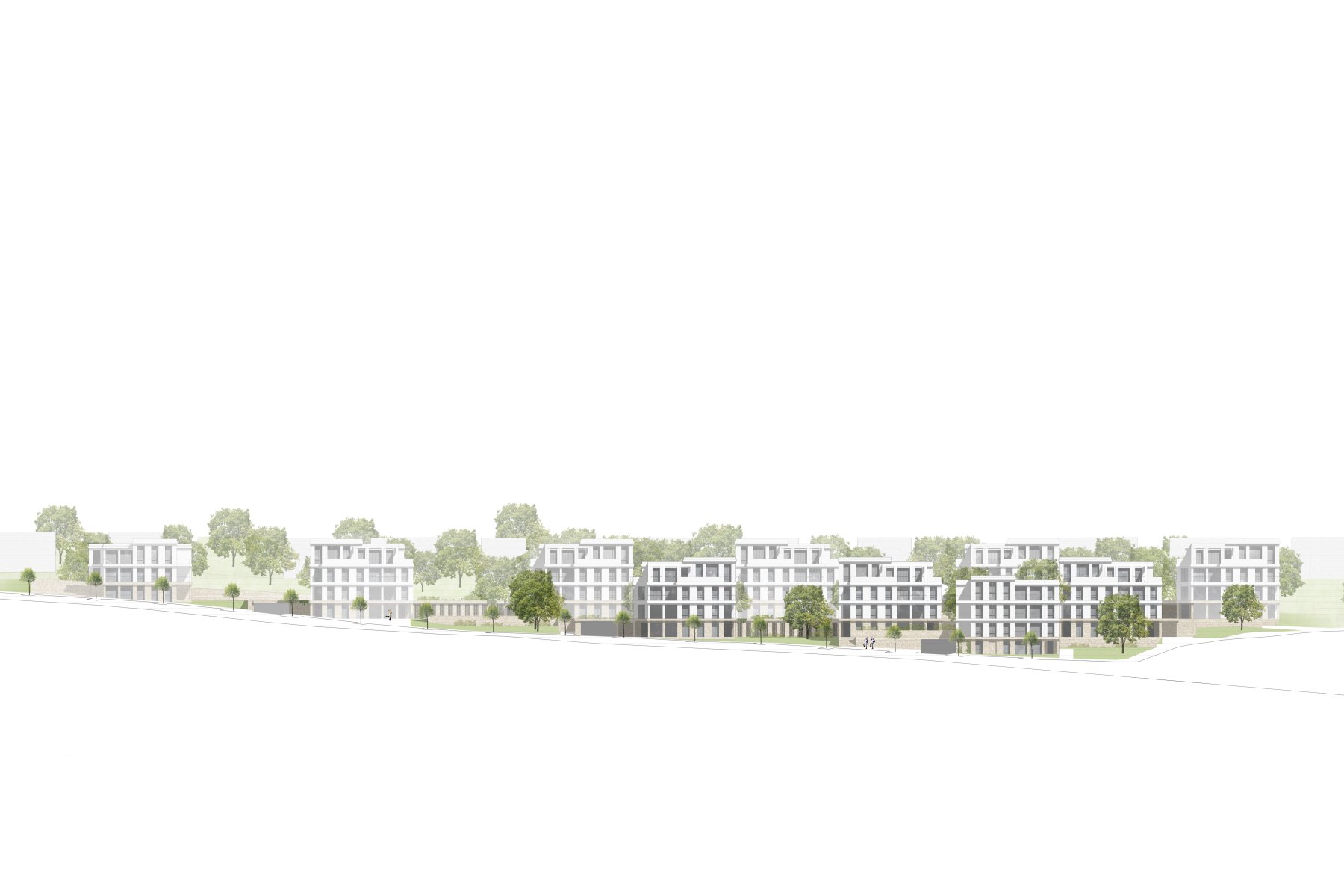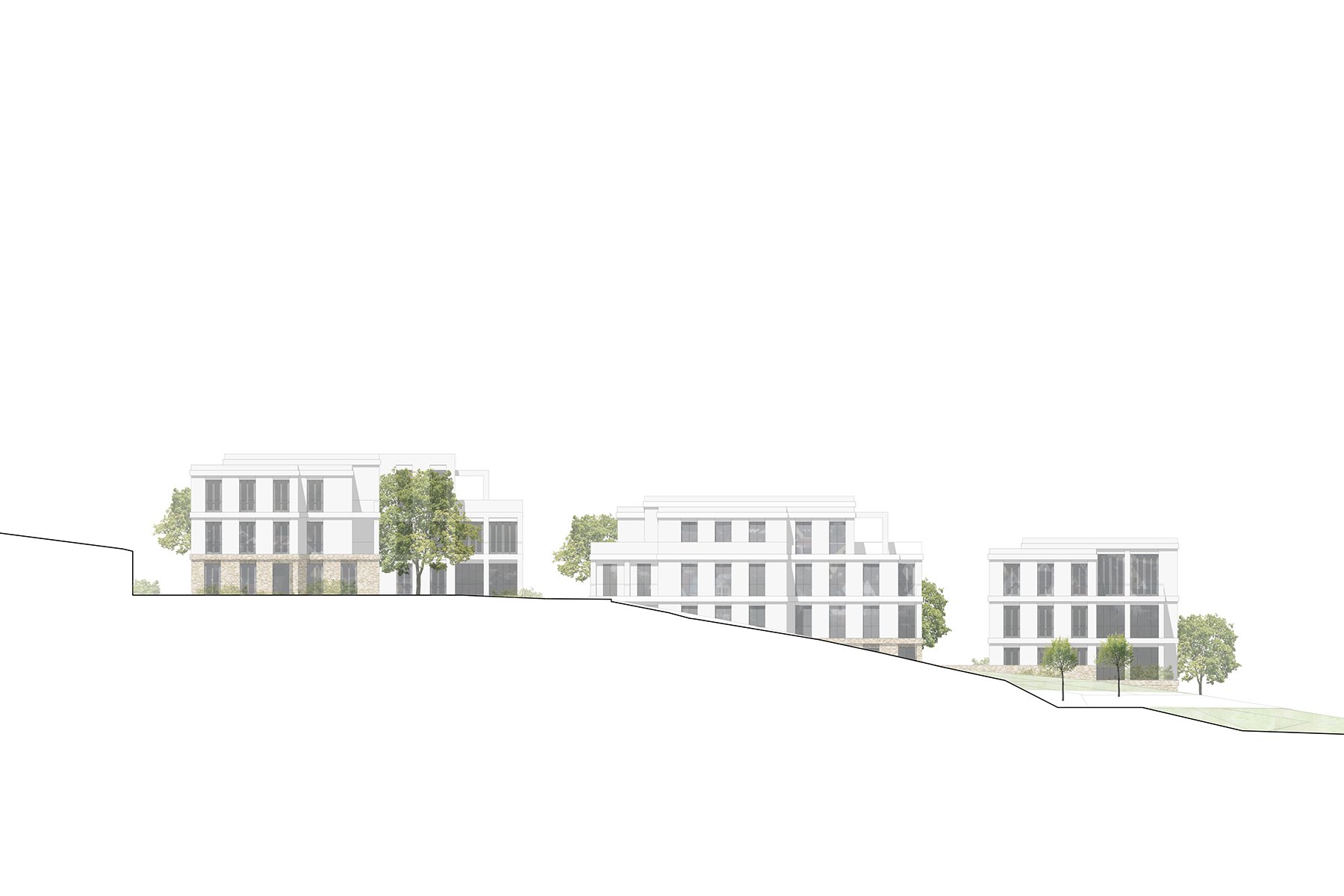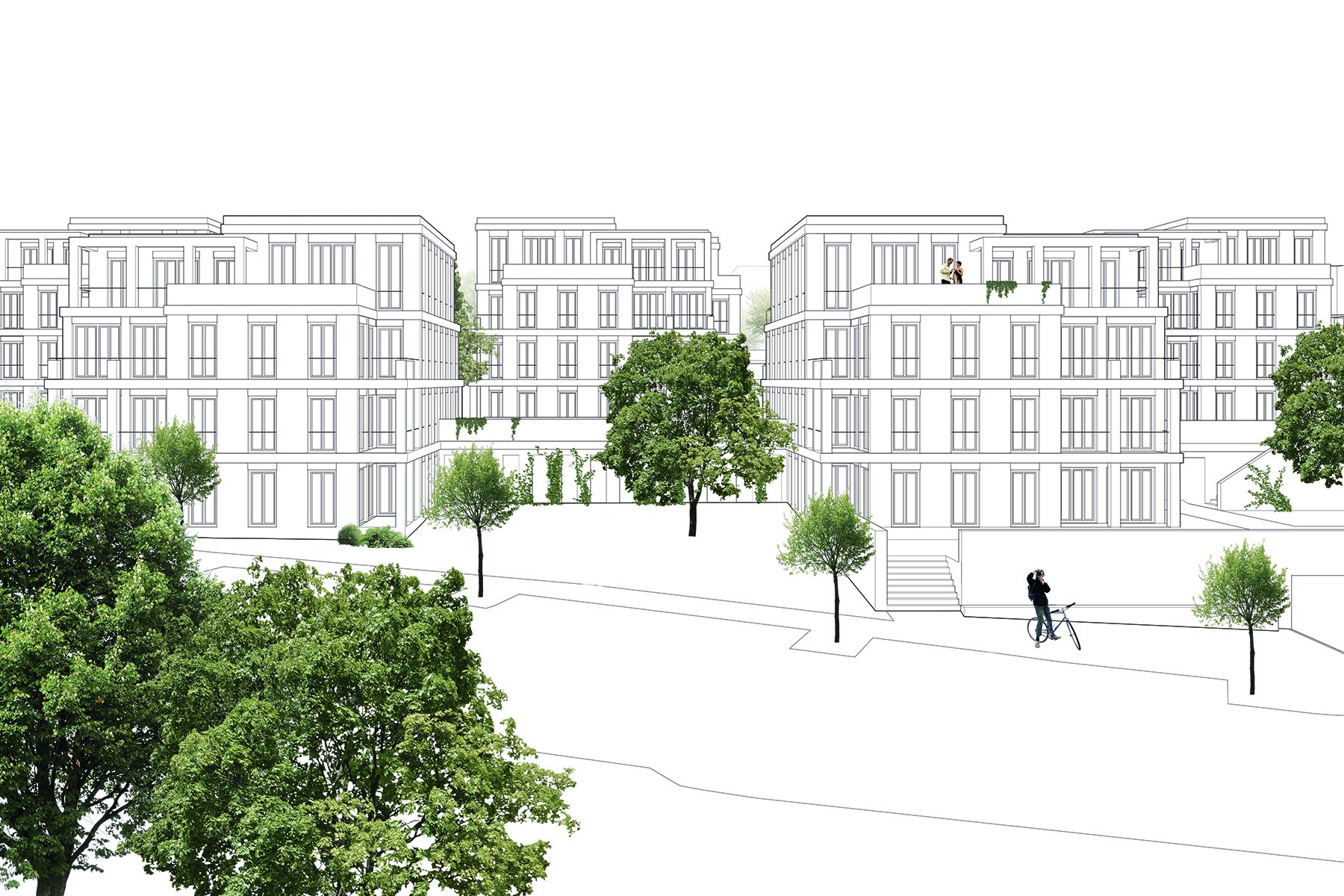 Ludwigsburg
development concept multi family homes
open competition Gämsenberg Ludwigsburg
Pflugfelder Unternehmensgruppe, Wohnungsbau Ludwigsburg GmbH
gross floor area 10,500 sqm


The development Gämsenberg in Ludwigsburg proves that private housing and density do not contradict each other. Structured as an "urban village", its ten houses are placed in a staggered chessboard-pattern. By way of angulation and terraces, the buildings, set on a slope, provide all 110 apartments with a view of the Neckar Valley. The new residential area is marked by compact urban planning, with a vivacious interplay of narrow alleyways and generous, semi-public open spaces. It shows how urban sprawl can be minimized through a precise layout.
project team:Jens Jakob Happ, Francisco Marin Nieto