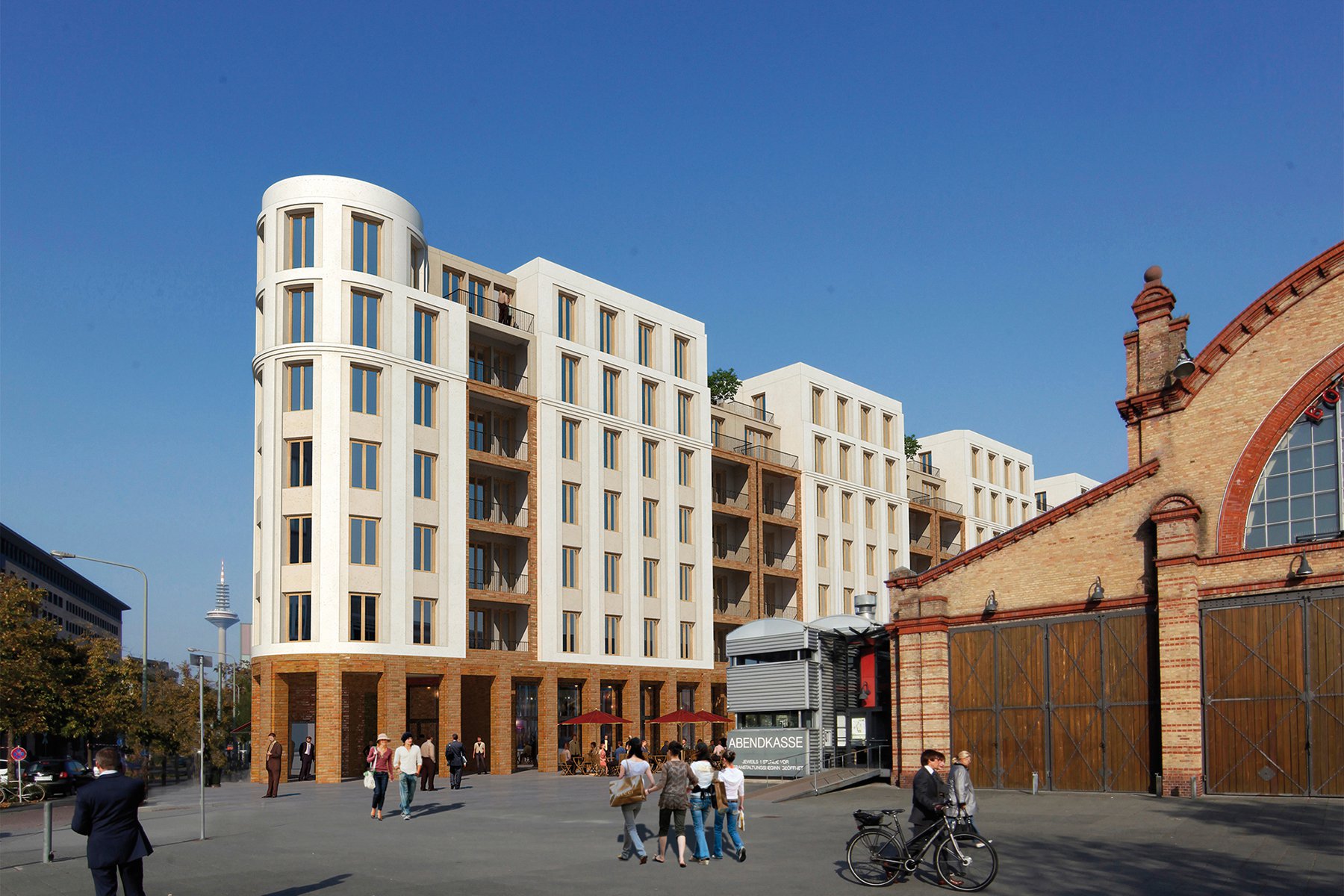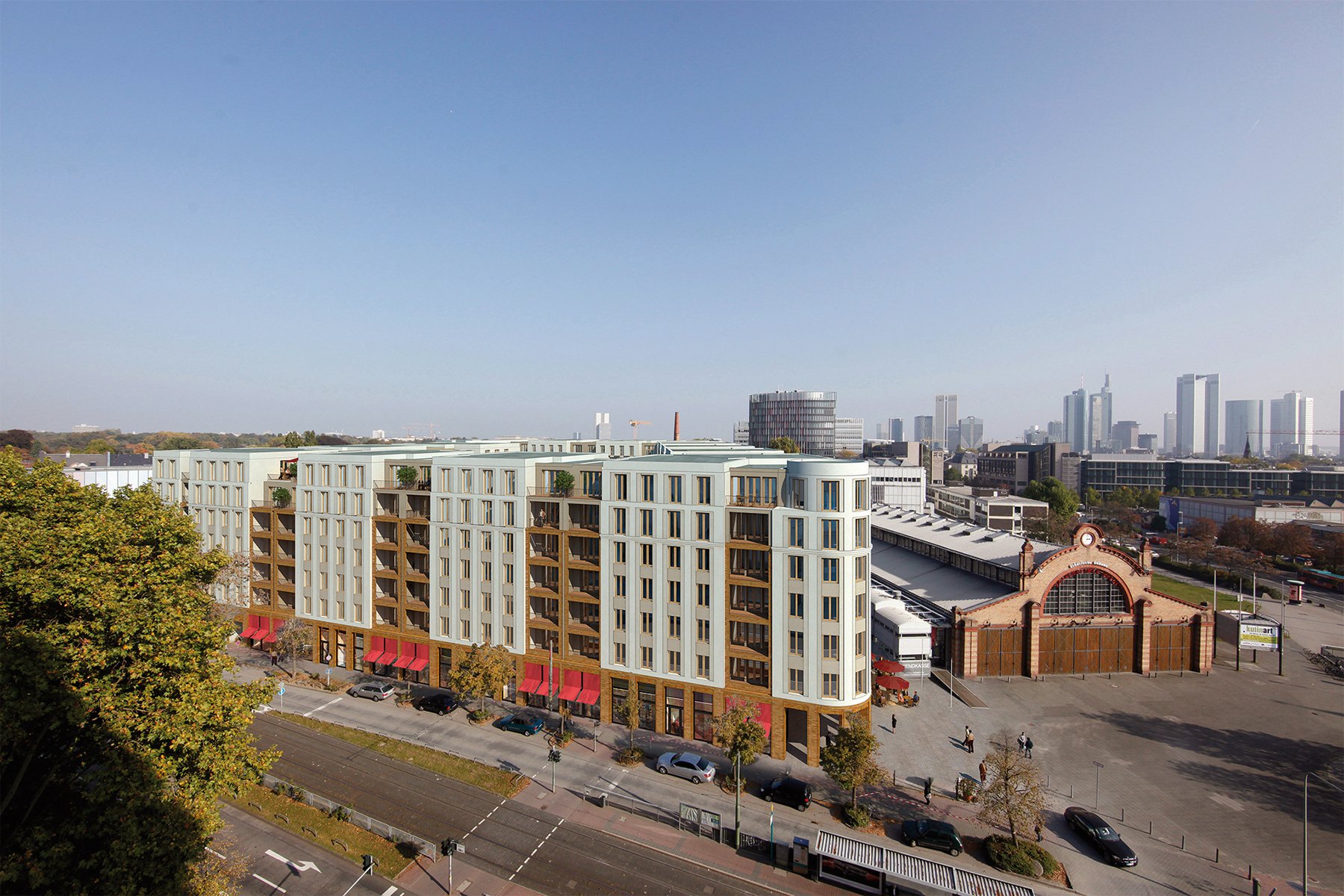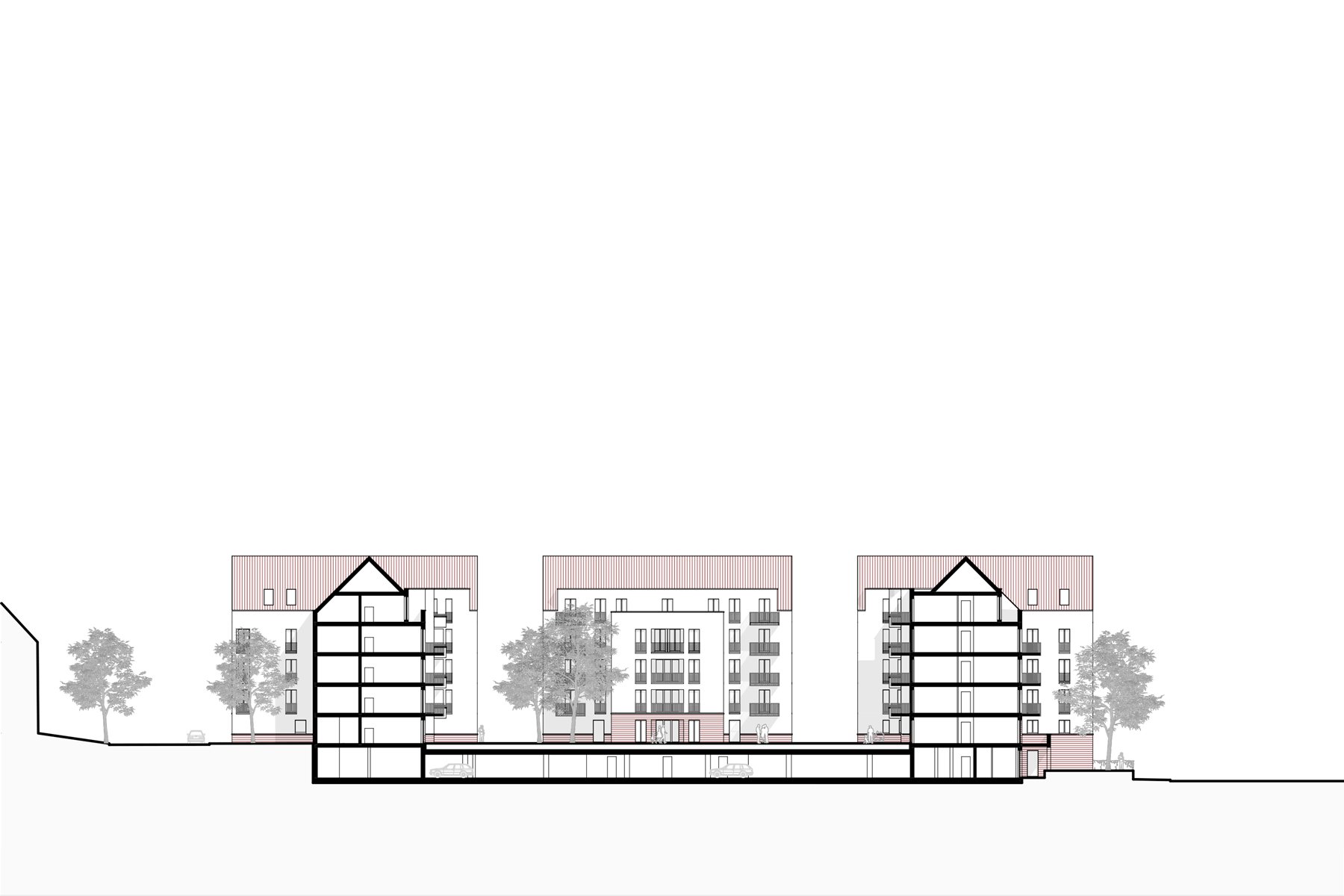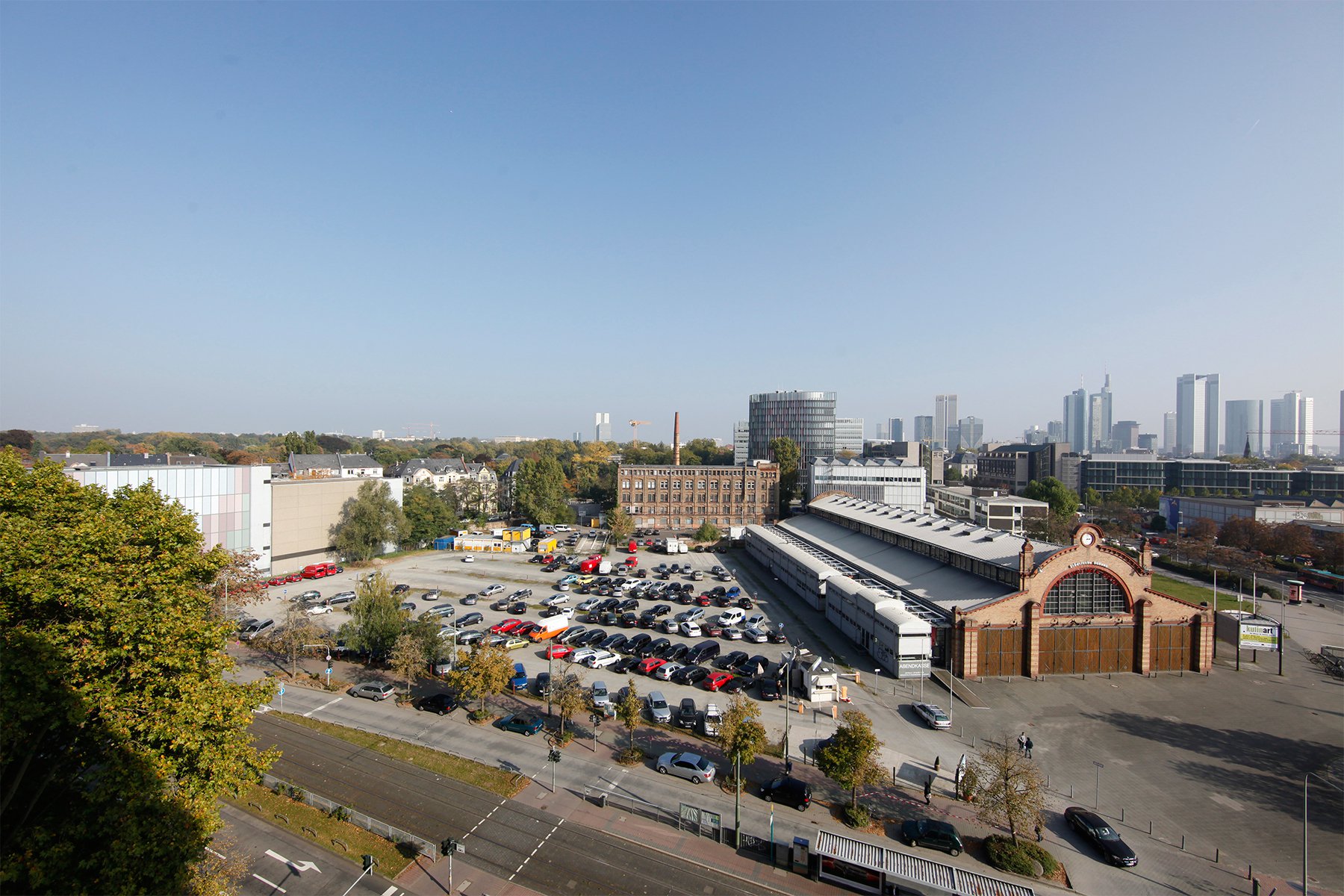 Frankfurt am Main
Kulturcampus, phase 1
57 rental flats, large-scale retail utilization
competition 2011, 1st prize
ABG Frankfurt Holding service phases 1-8, completed
gross floor space: 11,970 sqm


The name is deceptive: In addition to being a location for art and culture with stages, galleries and studio spaces, the Kulturcampus development project concerns an entire new urban quarter on more than 16 hectares. This also entails residential places, situated on the area between Gräfstraße and Senckenberg-anlage. The new ensemble by the listed Bockenheimer Depot marks a prominent street corner and is oriented on the typology of the neighboring 19th century building blocks. Circa 20m long, bold vertical recesses and a strongly modeled facade relief create visually recognizable plots and units so that each house acts as a measuring unit for the block itself. This calibration also benefits the facade design itself, which follows the canon of turn-of-the-century urban architecture with clear-cut, perforated facades, detailed window embrasures and carefully designed entrances, as well as structuring cornices and accentuated ridge lines. Color and texture of the warm brick-facing at the base relate to the beautiful 19th century brick architecture of the neighboring old depot building, nowadays used as a theater.

project team: Jens Jakob Happ, Daniel Brückmann, Matthias Scholz, Azadeh Ahmadi, Lyubomira Mincheva