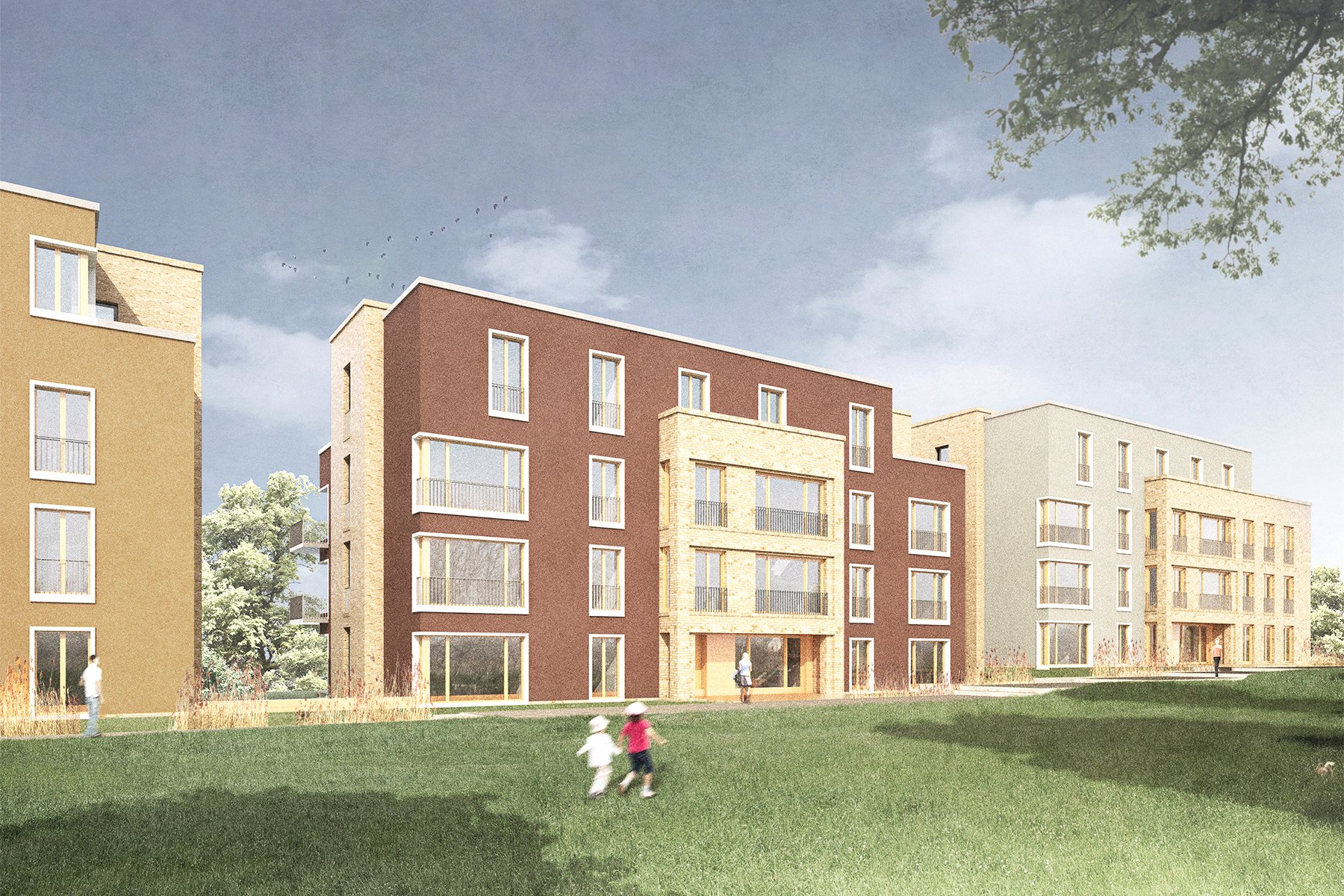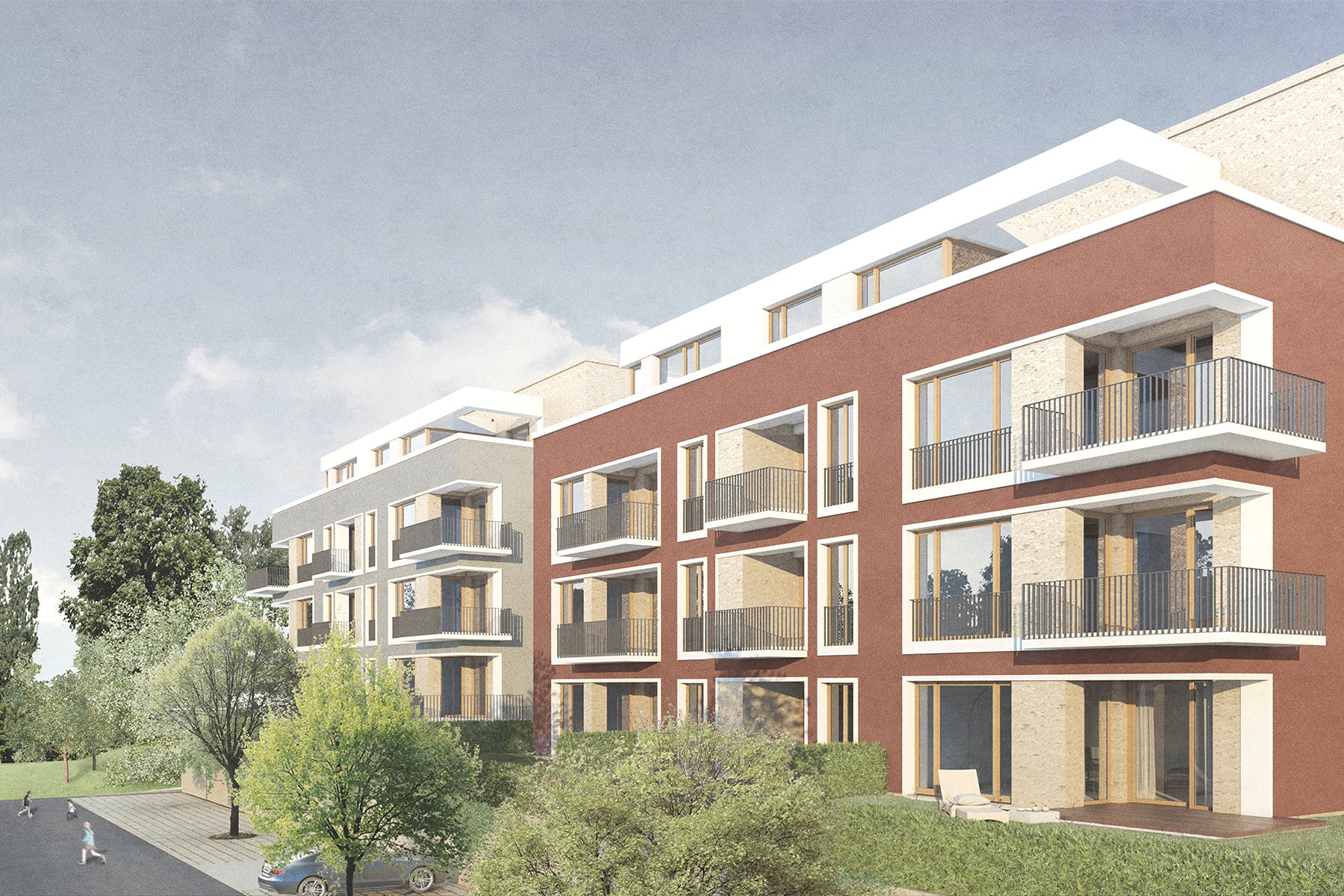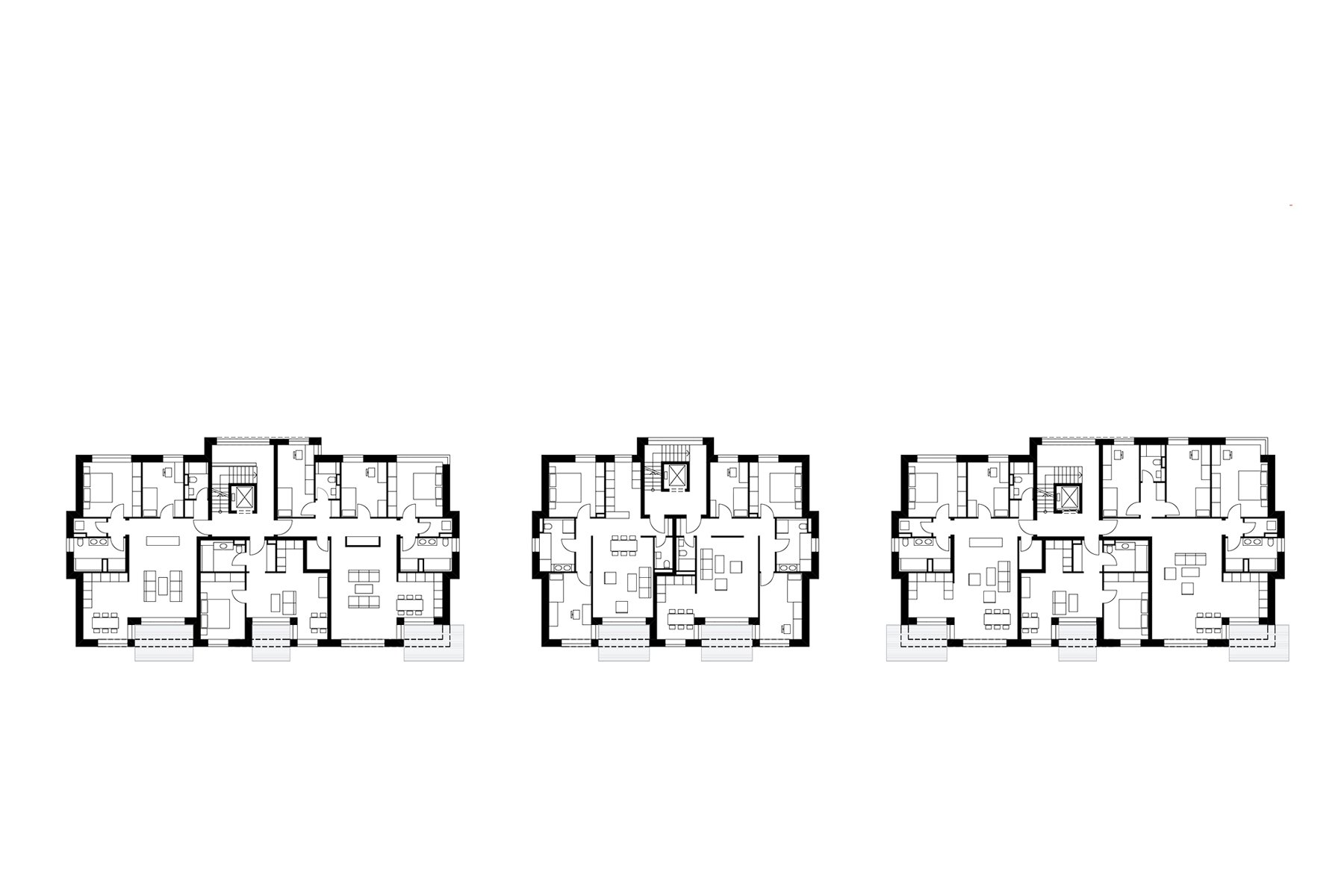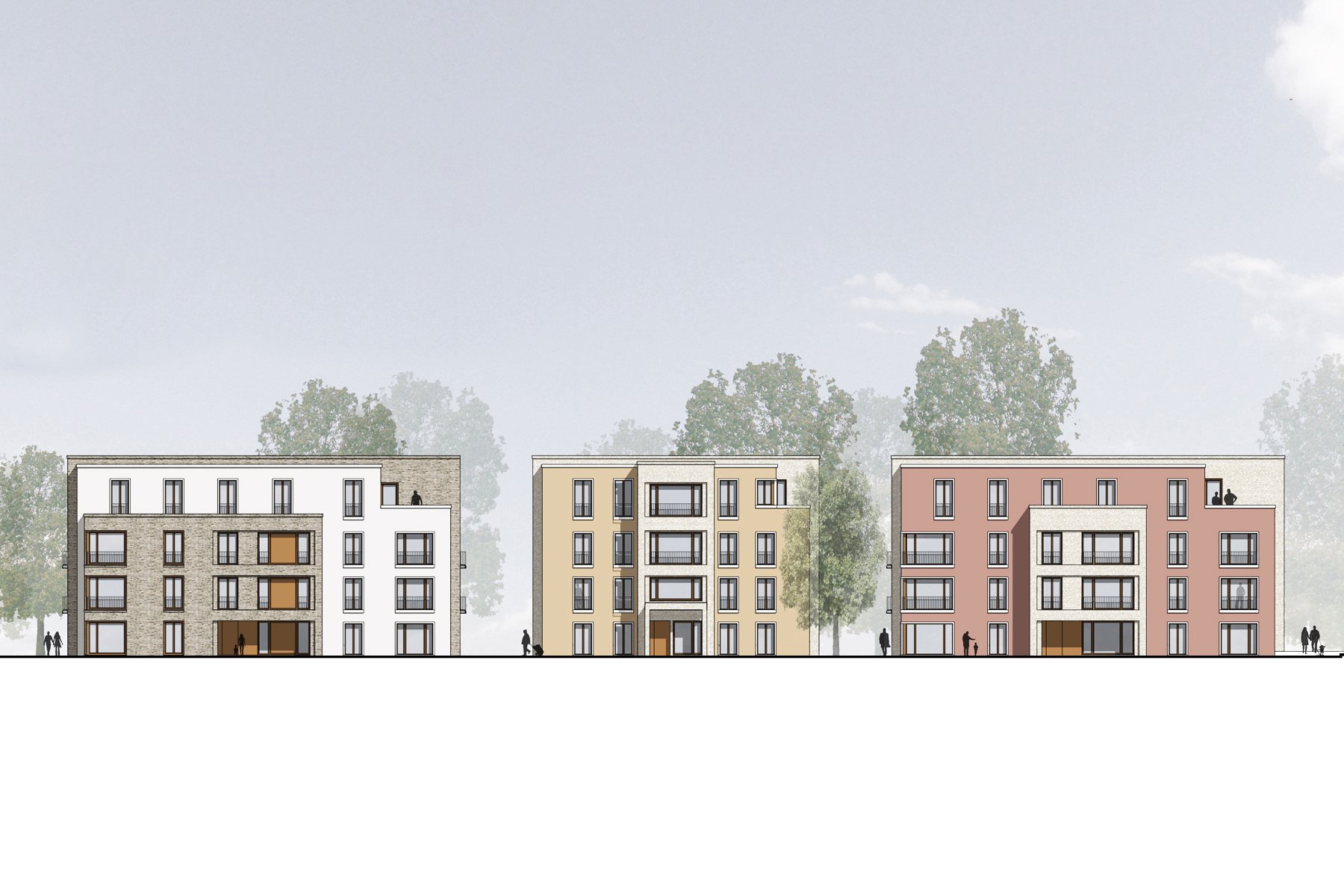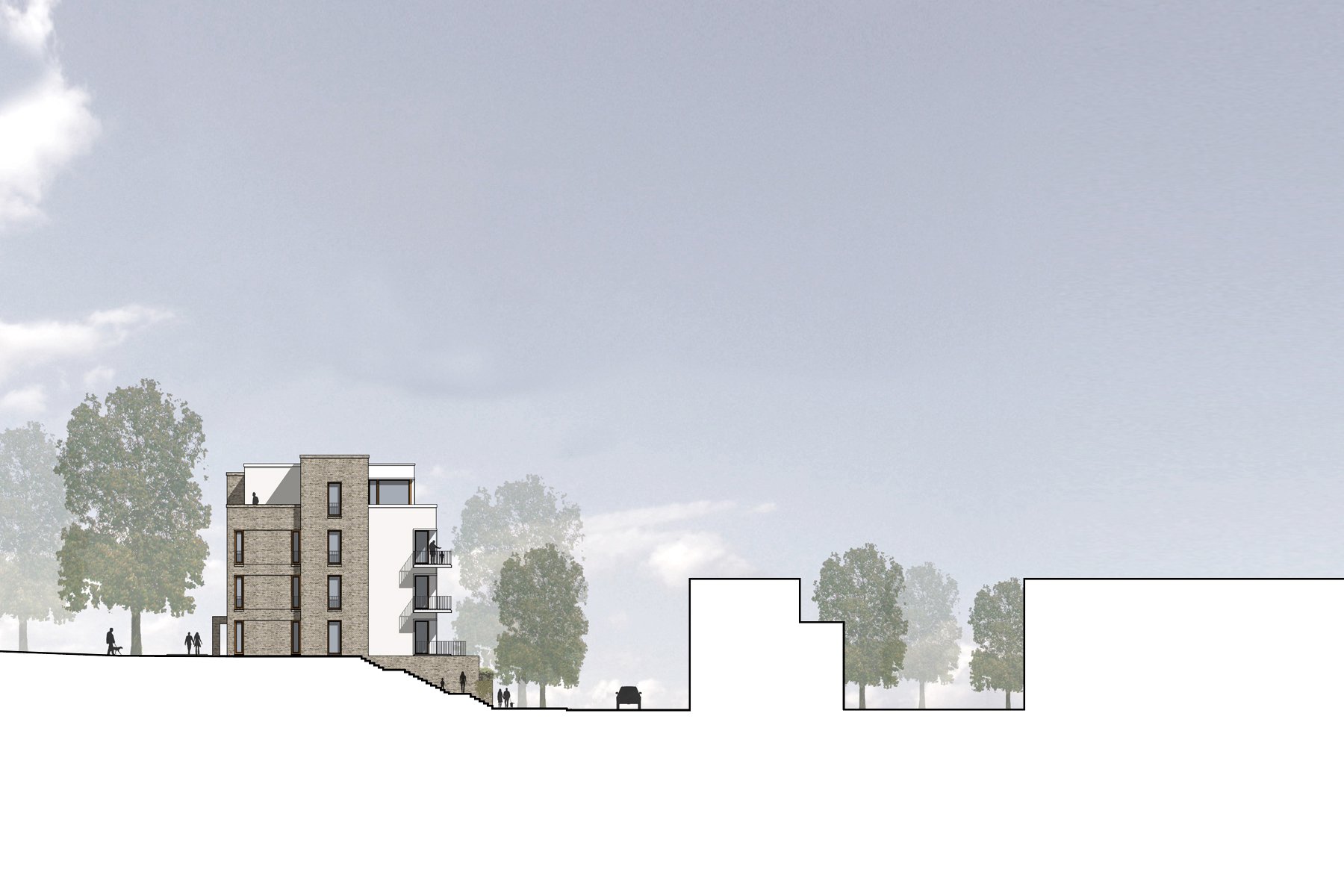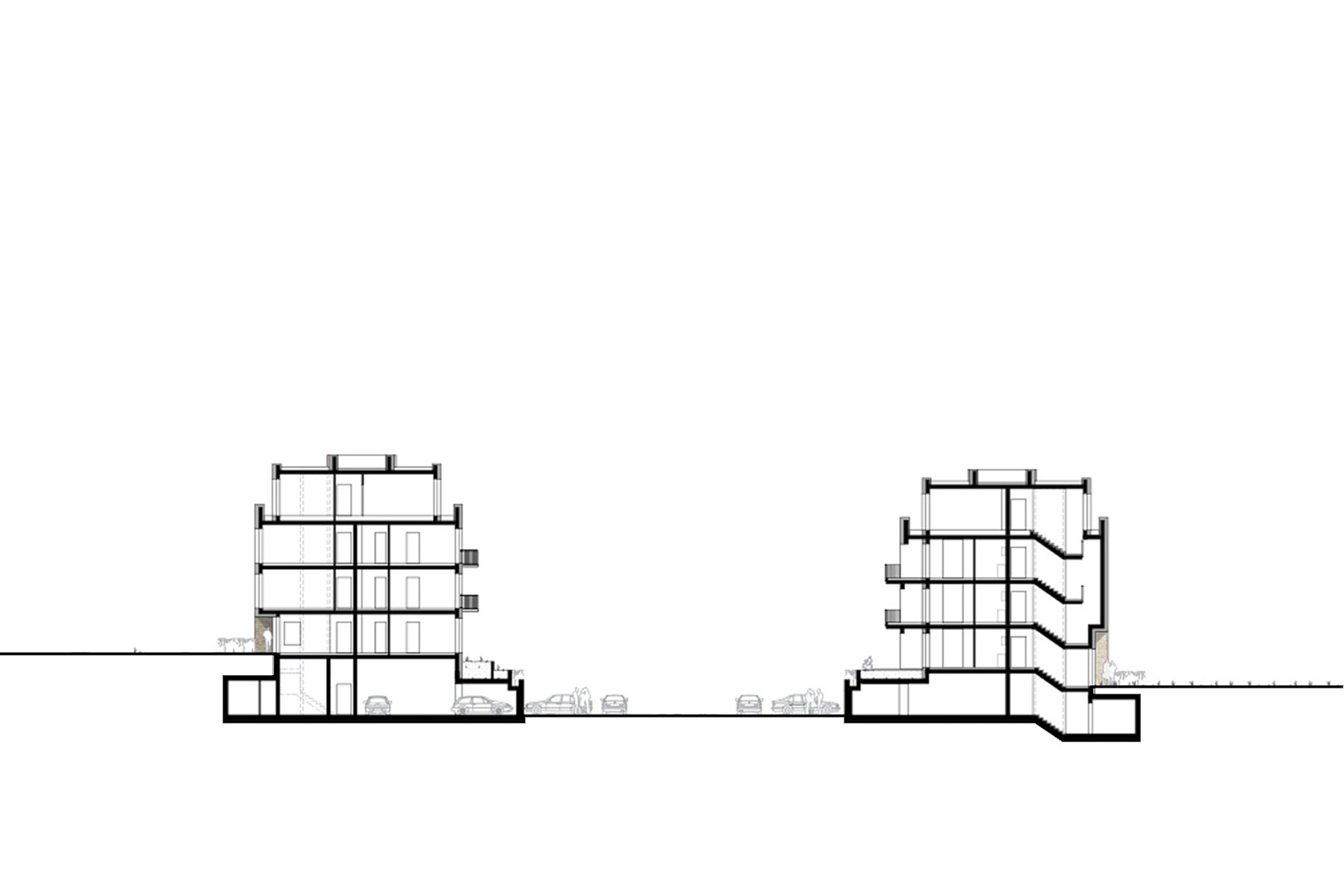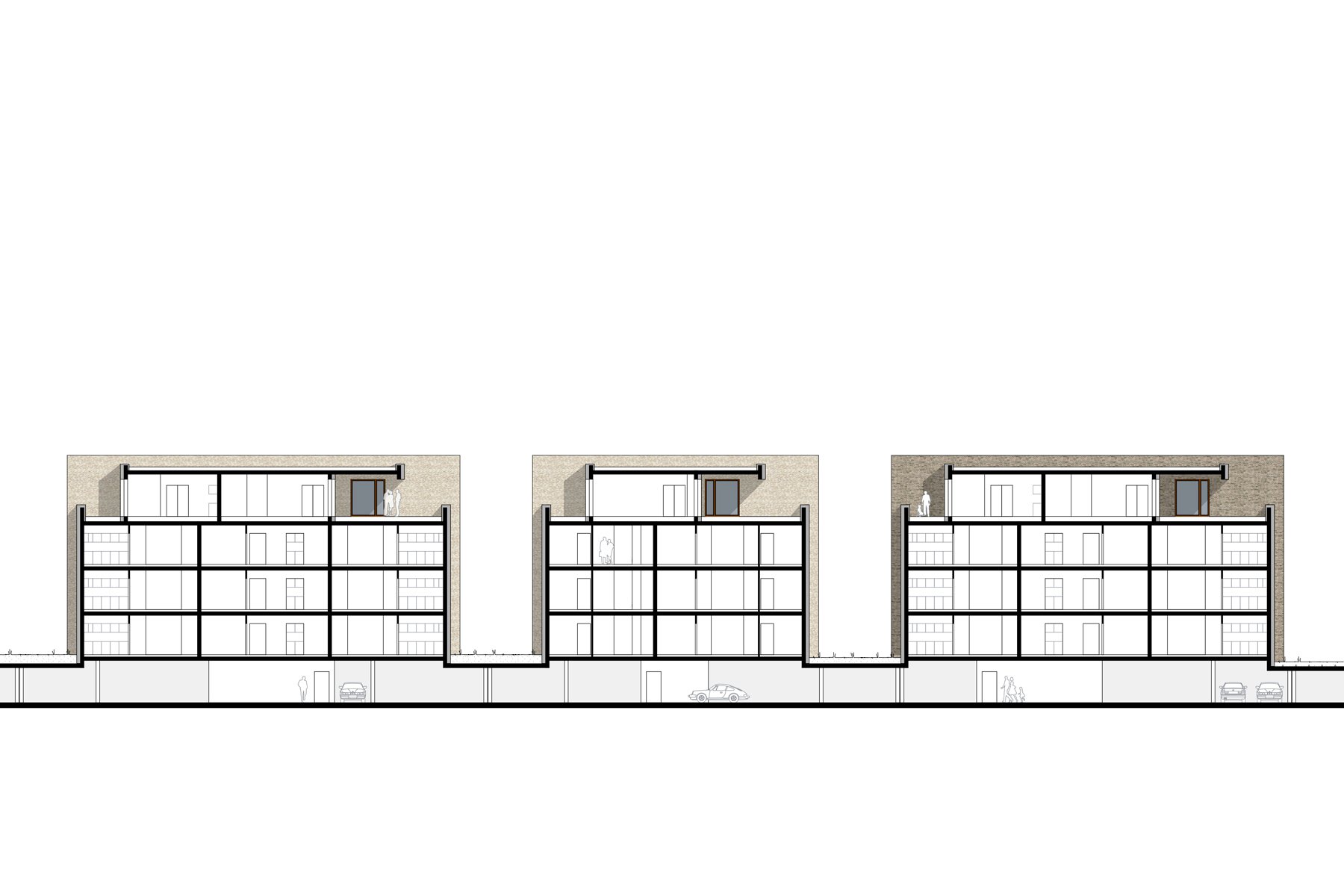 Friedrichsdorf Eco-settlement
51 apartments, 31 rental apartments
invited competition, 2016
Frank Heimbau Gruppe Hofheim
gross floor area: 9,233.75 sqm


In Friedrichsdorf, a new housing estate is planned, based on ecological building principles and set in the most beautiful hillside location, surrounded by open fields and orchards. The center point will be defined by three-storied, detached houses with apartments bordering a green area, surrounded by family homes. The town houses by the park promise a high living quality and highlight the ambitious urban development concept with individually adjustable layouts, both in overall dimensions and detail. Durable and sustainable materials such as light-colored bricks, as well as earthy plaster and wood hues define the character of the facades. The high ecological and technical building standards are transferred from the shell to the interior with its natural surfaces, guaranteeing both comfort and functional quality. The east facing entry facade is structured vertically and differentiated by alternating plaster hues and stone. The south-west side meanwhile shows horizontal formats with large-scale glass fronts and loggias, balconies and roof terraces, opening to both the light and far reaching views. White window surrounds accentuate and underline the rhythm between openings and facade surface. The center of the building is marked by a slightly protruding frame along the longitudinal axis, carrying as well as hiding technical installations such as collectors and ventilation units. Necessary technology thus becomes an integral part of the design concept. All apartments share the same basic topological concept of the recognizable zoning of living and sleeping areas. As to guarantee differentiation and individual design options, the kitchen can be either centrally located along the axis of the main living area, or attached to the side of the living room.
project team: Jens Jakob Happ, Elvis Hot, Julian della Morte, Silvia Santos, Matthias Scholz