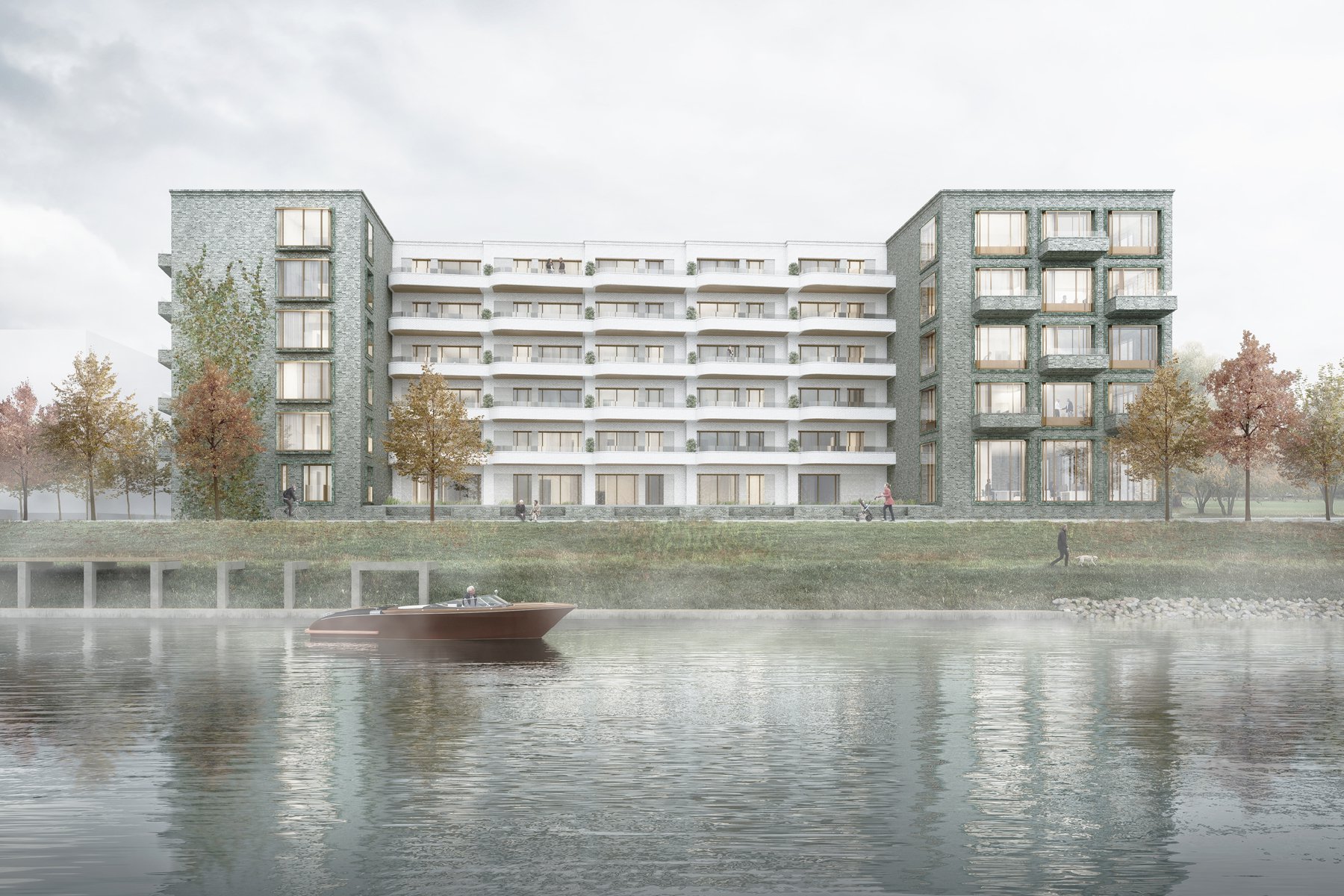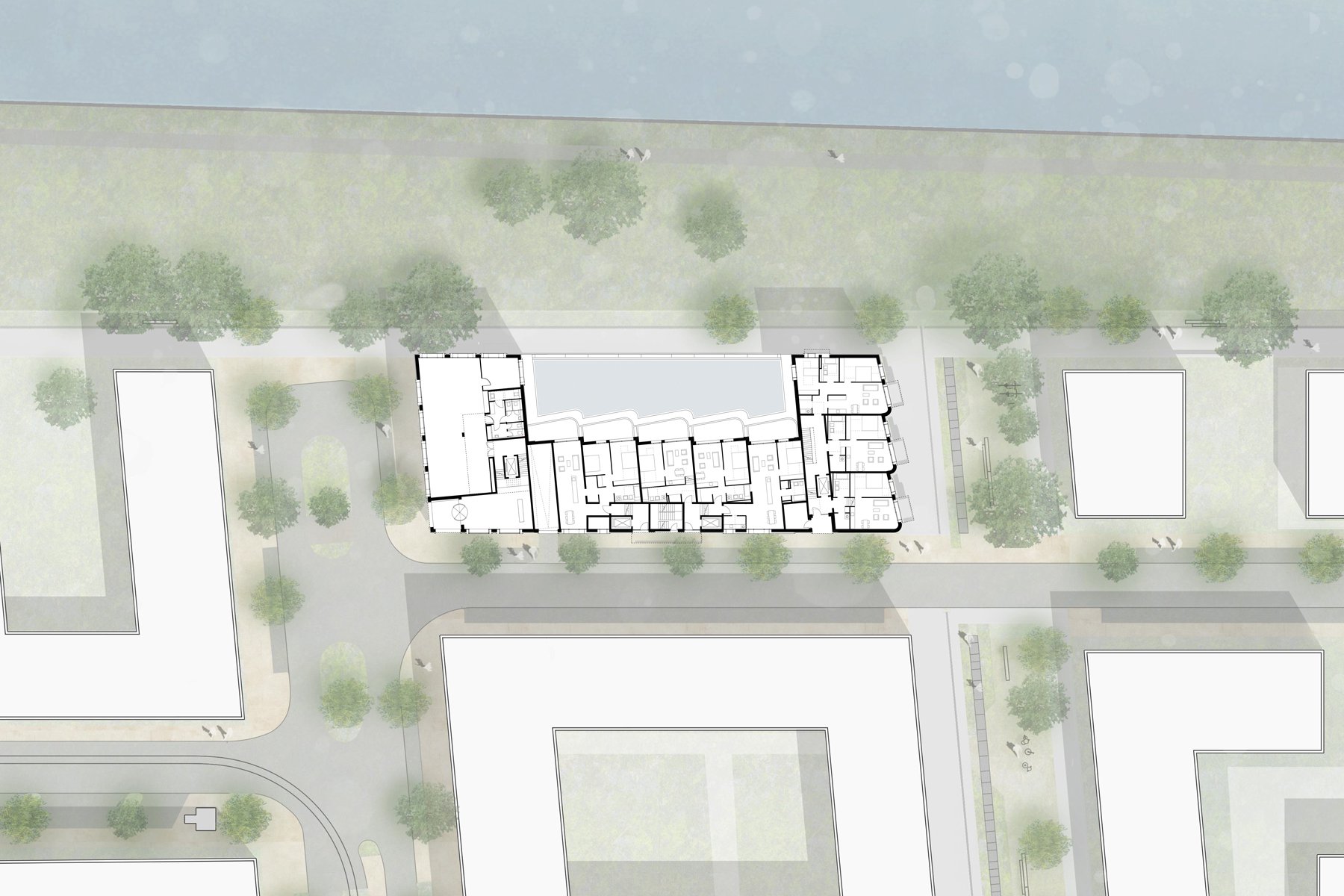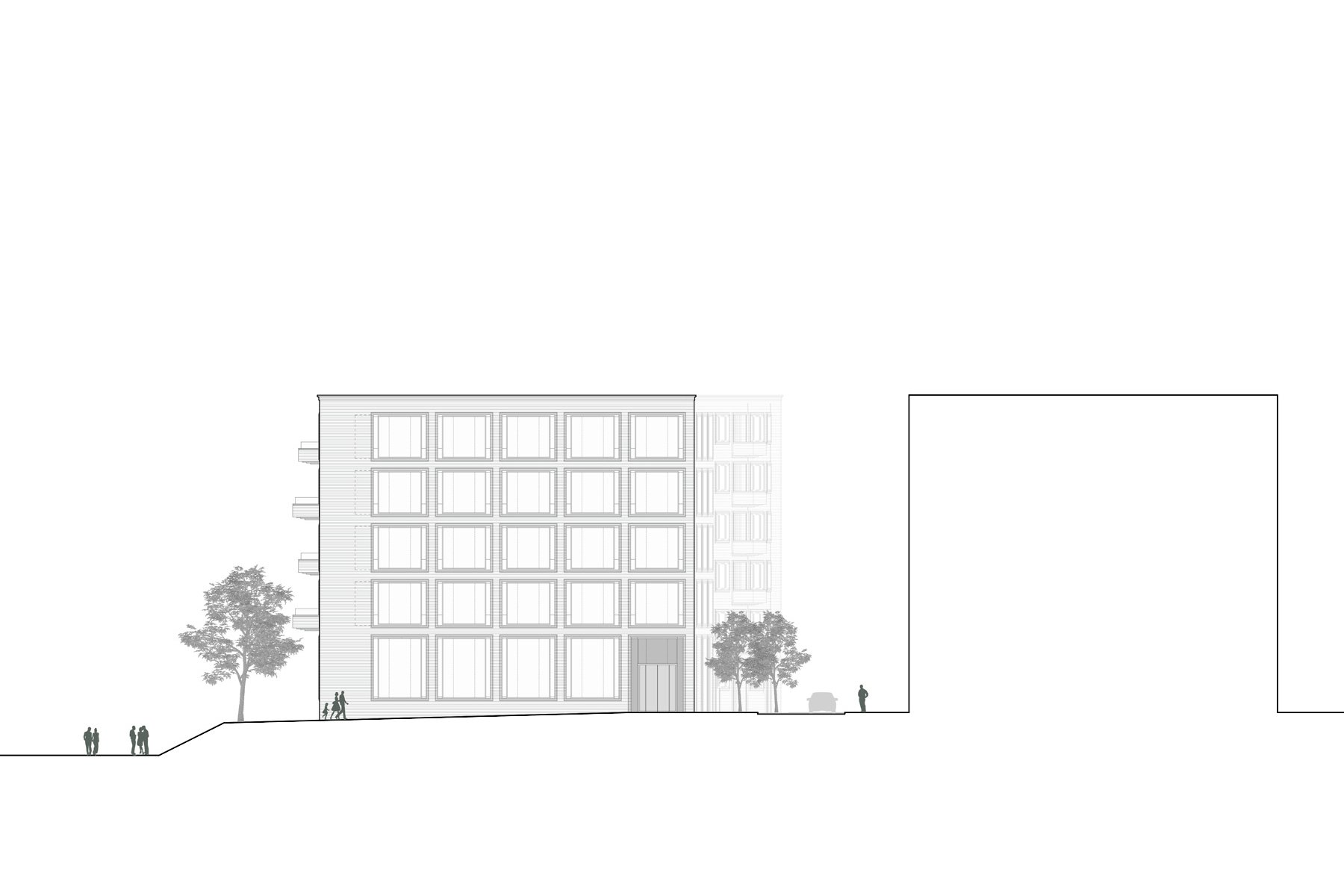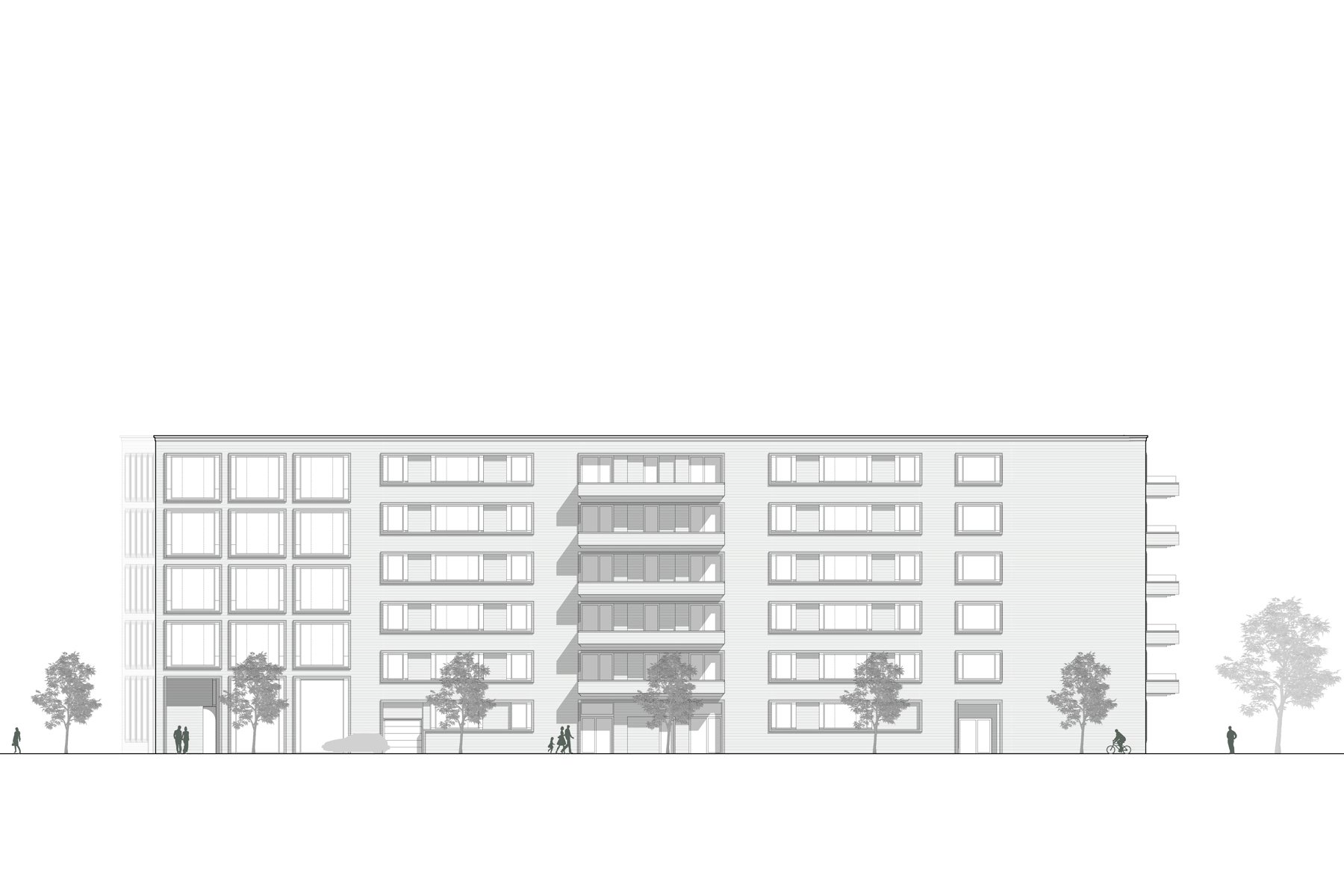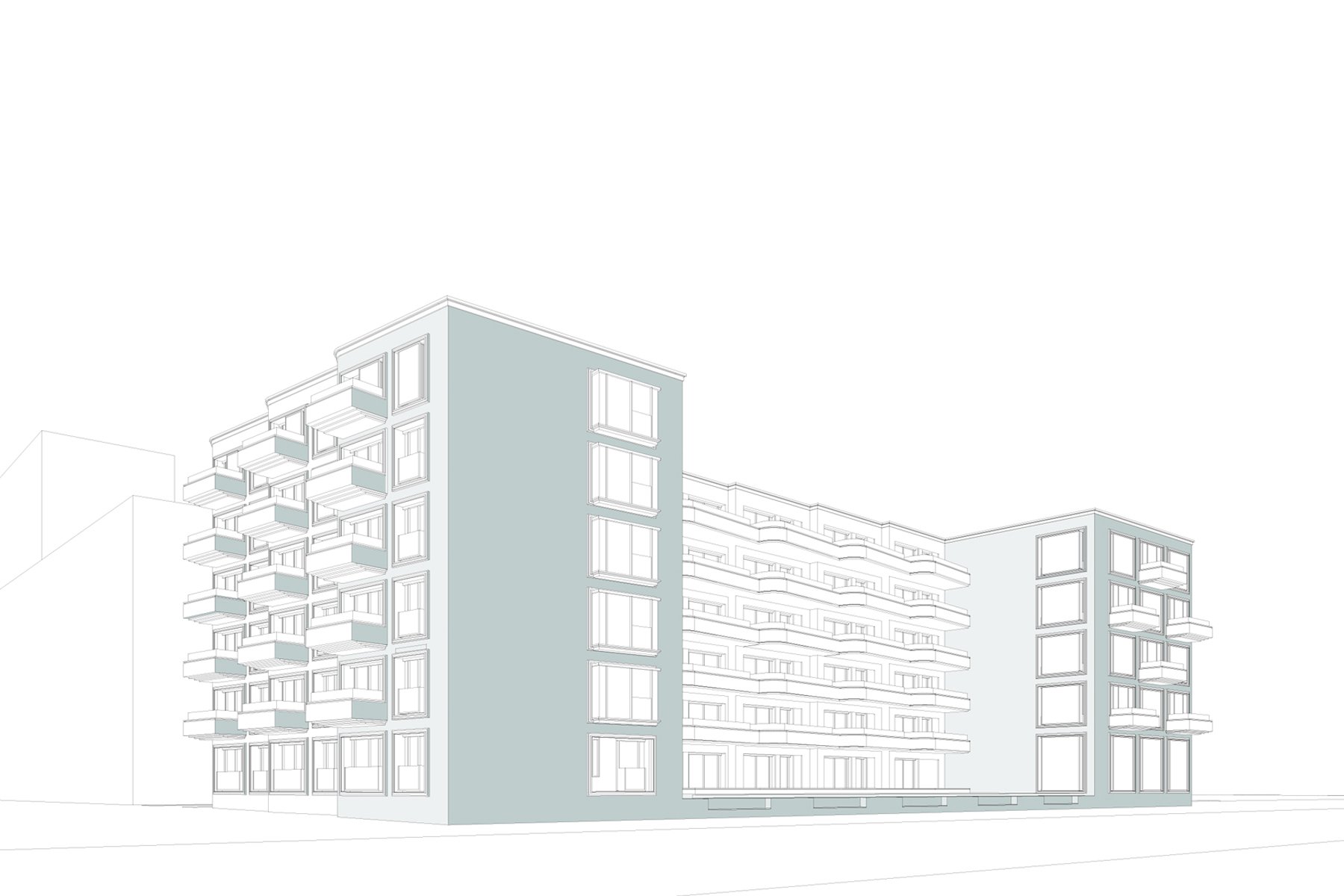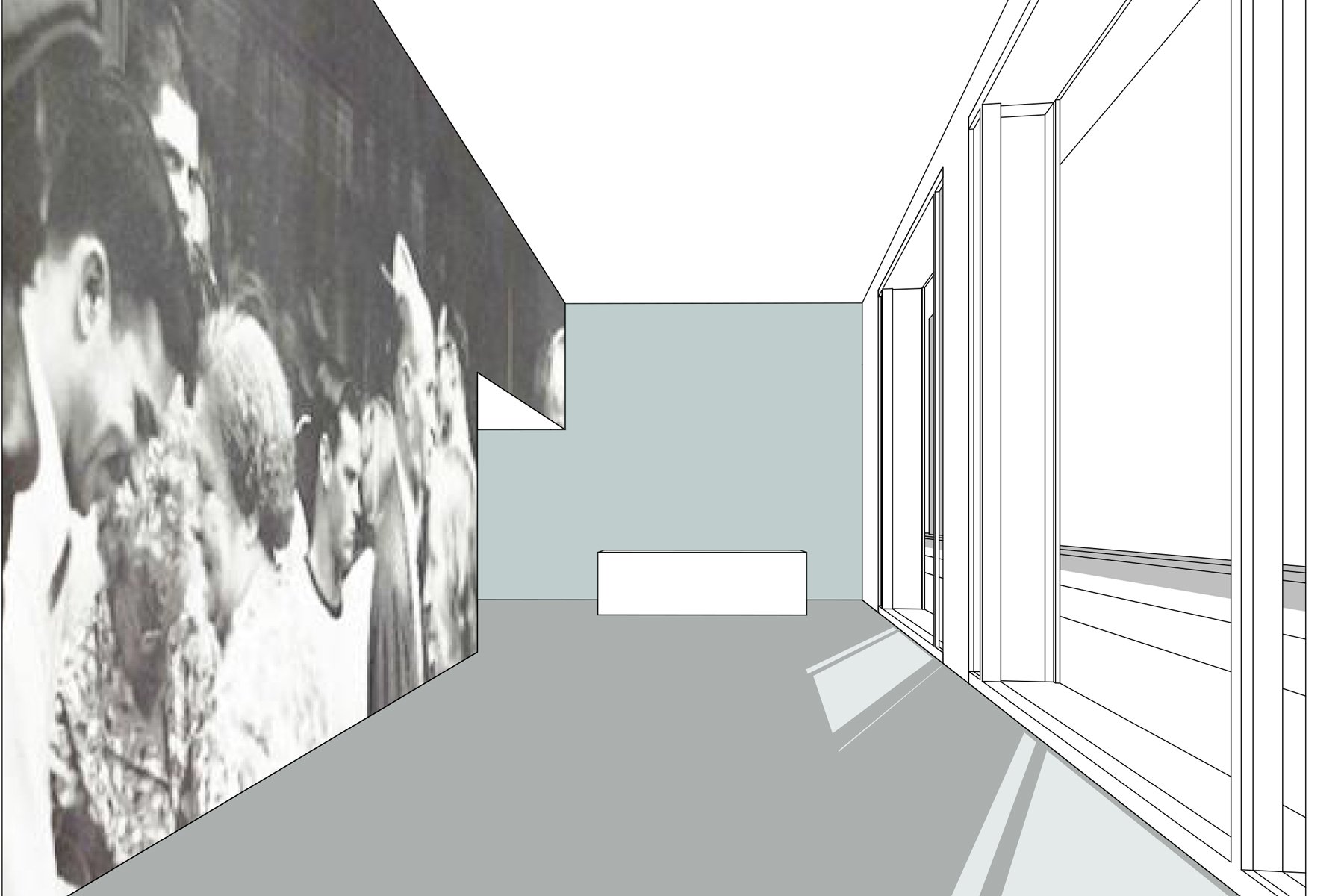 Mainz
residential and office building complex
47 apartments, office
invited competition 2019, 1st prize
CA Immo Mainz Rheinwiesen II GmbH & Co. KG
gross floor space 6,684 sqm


A waterside location always means both privilege and architectural challenge at the same time. The mixed-use building by the Rhine river bank addresses this aspect with an overall formal language that avoids a monolithic appearance by way of a differentiating, tectonic structure with distinctive designs for the various building parts. While the central part and the east wing are reserved for apartments, the west wing houses office spaces only. A gleaming, white middle front with "swinging", projec-ting balconies follows the wave theme and is framed by geometrically more rigid wings featuring darker brick shades. The three building parts form an inner courtyard which opens towards the river bank and houses a planted, shallow pool as a quasi "reprise" of the Rhine river. On the streetfacing building side, three distinctive, separate entries create a clear identity for the new riverside address "An den Rheinwiesen". The office building part is accessed by a corner entrance towards the Inge-Reitz-Straße junction.

project team: Jens Jakob Happ, Francisco Sebastian Falconi, Francisco Marín Nieto, Hannah Losacker
in cooperation with: Die LandschaftsArchitekten Bittkau-Bartfelder + Ingenieure, Wiesbaden