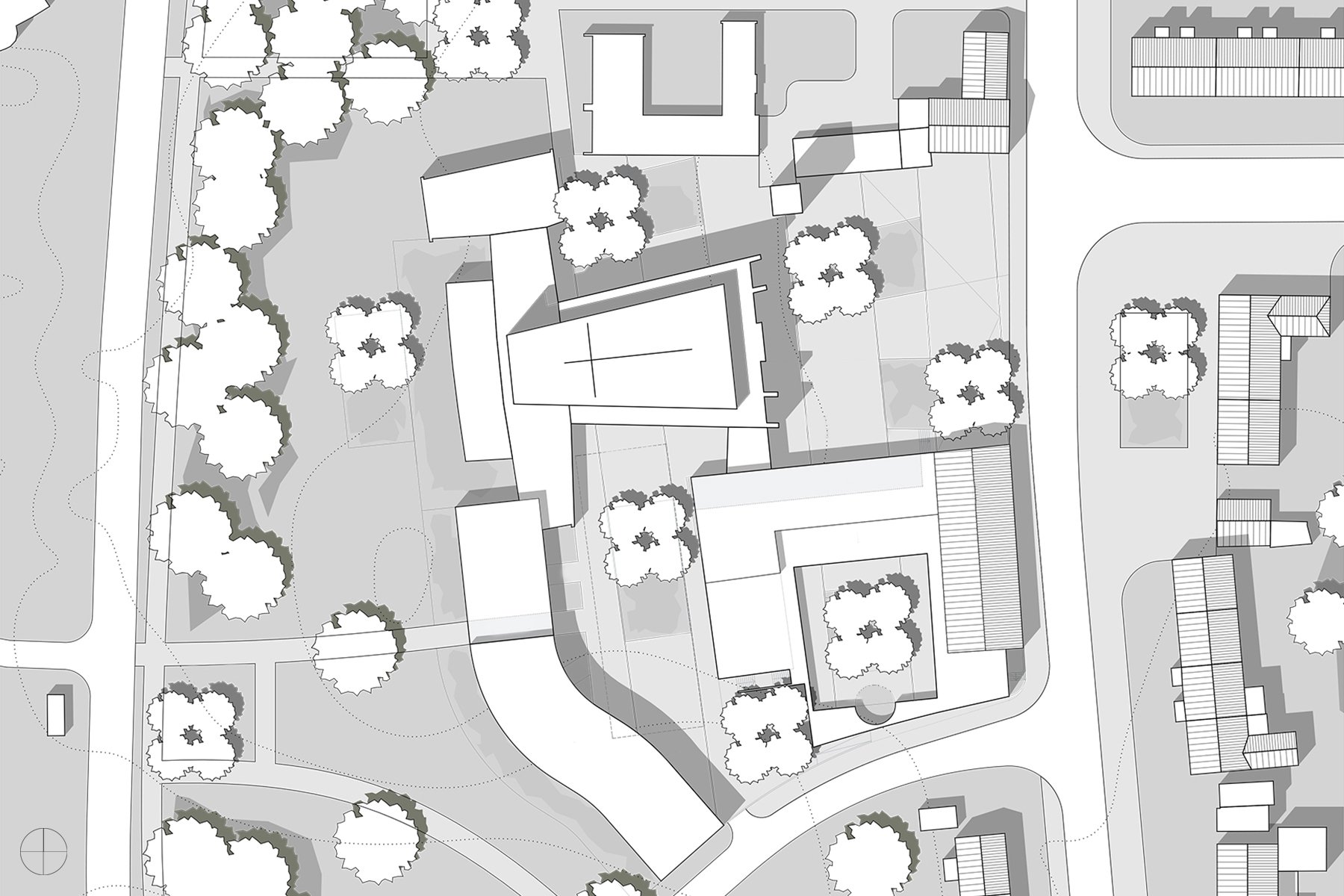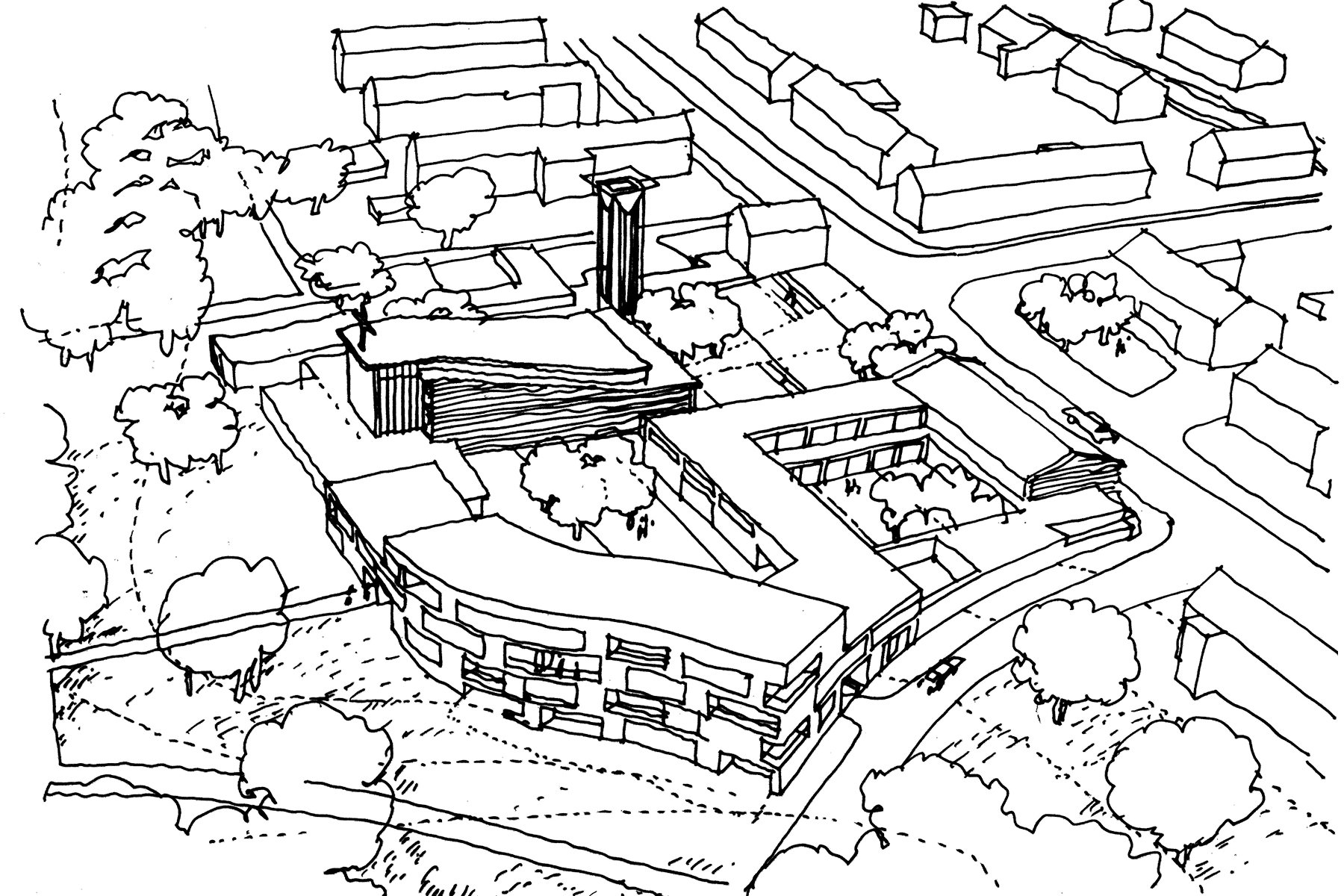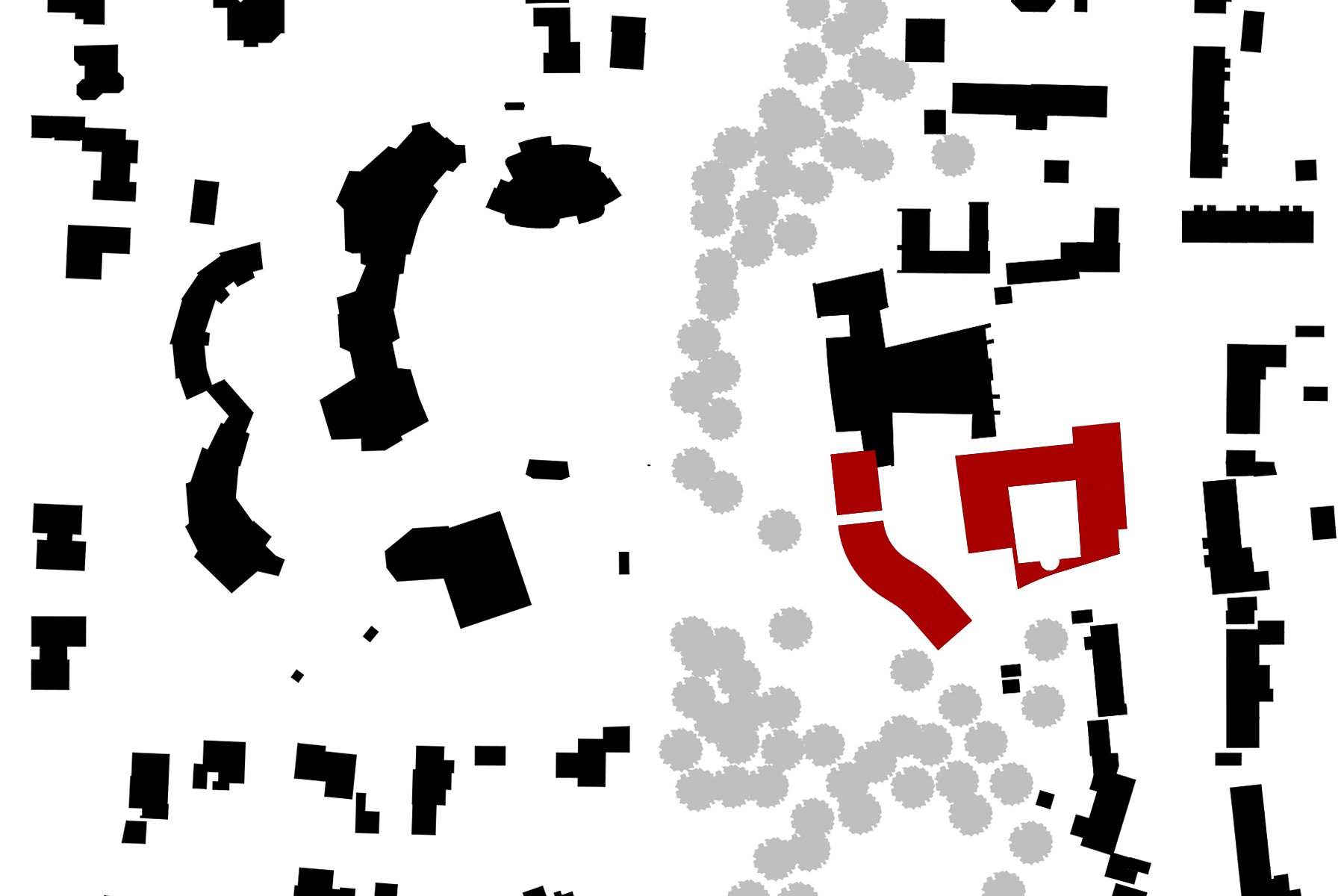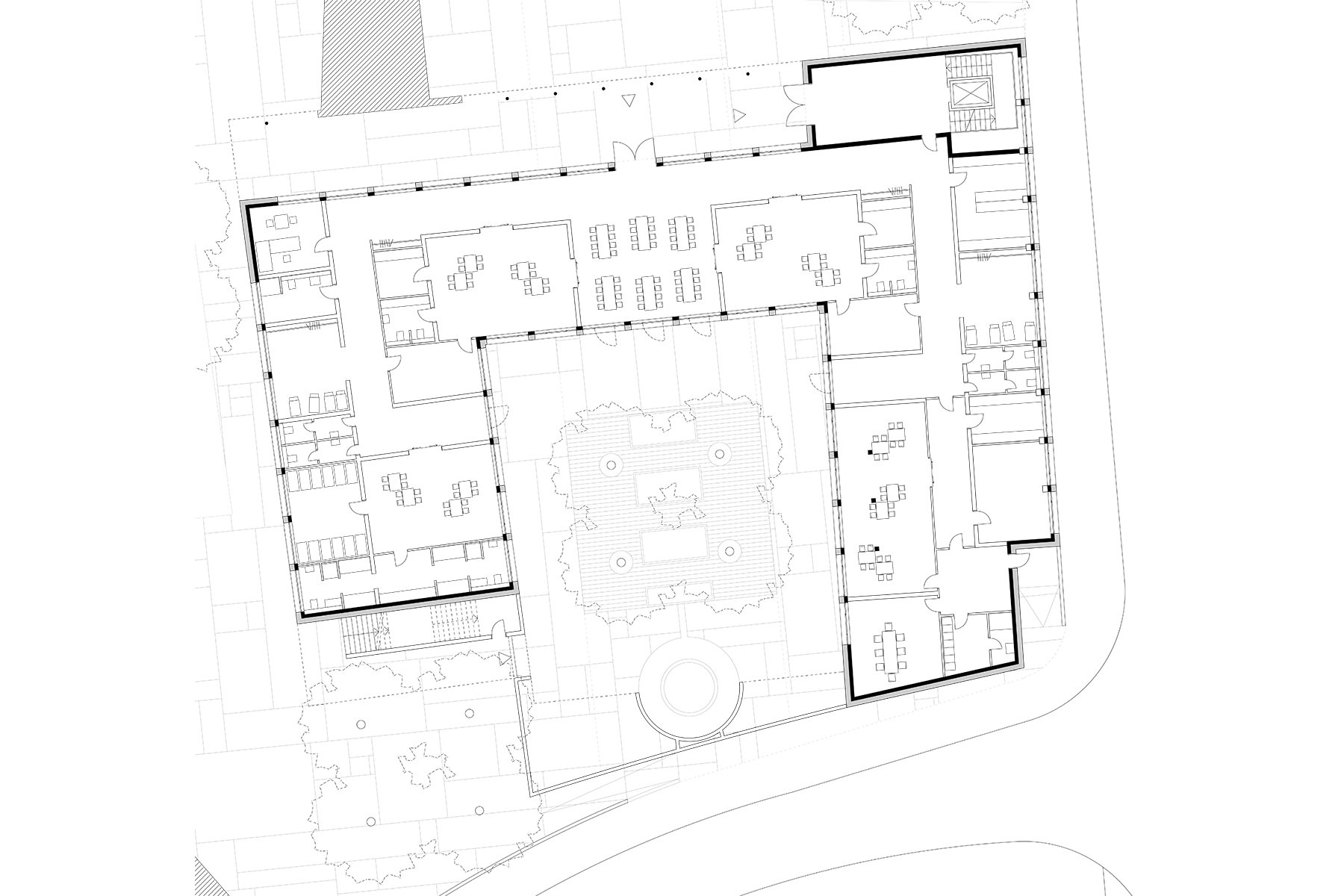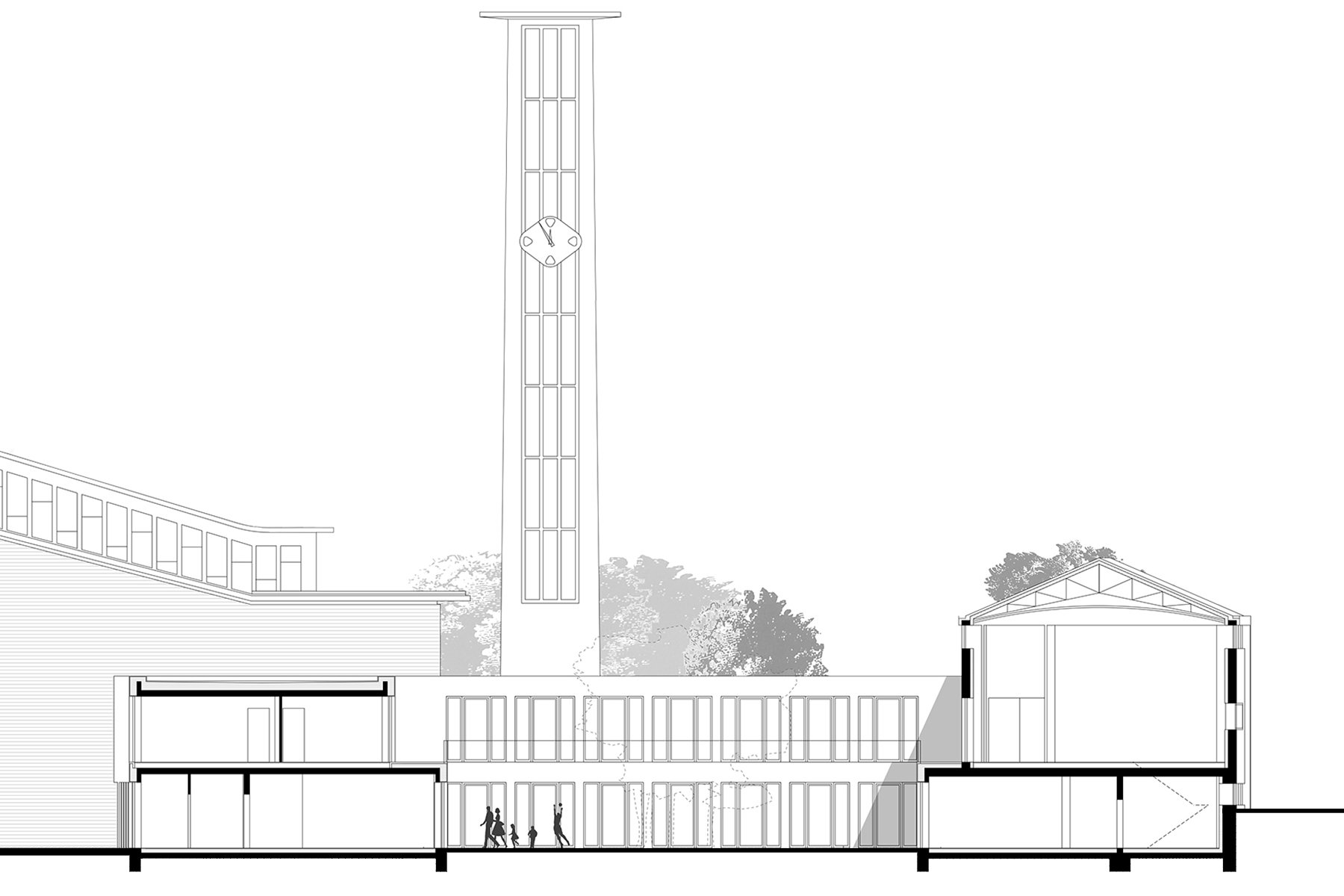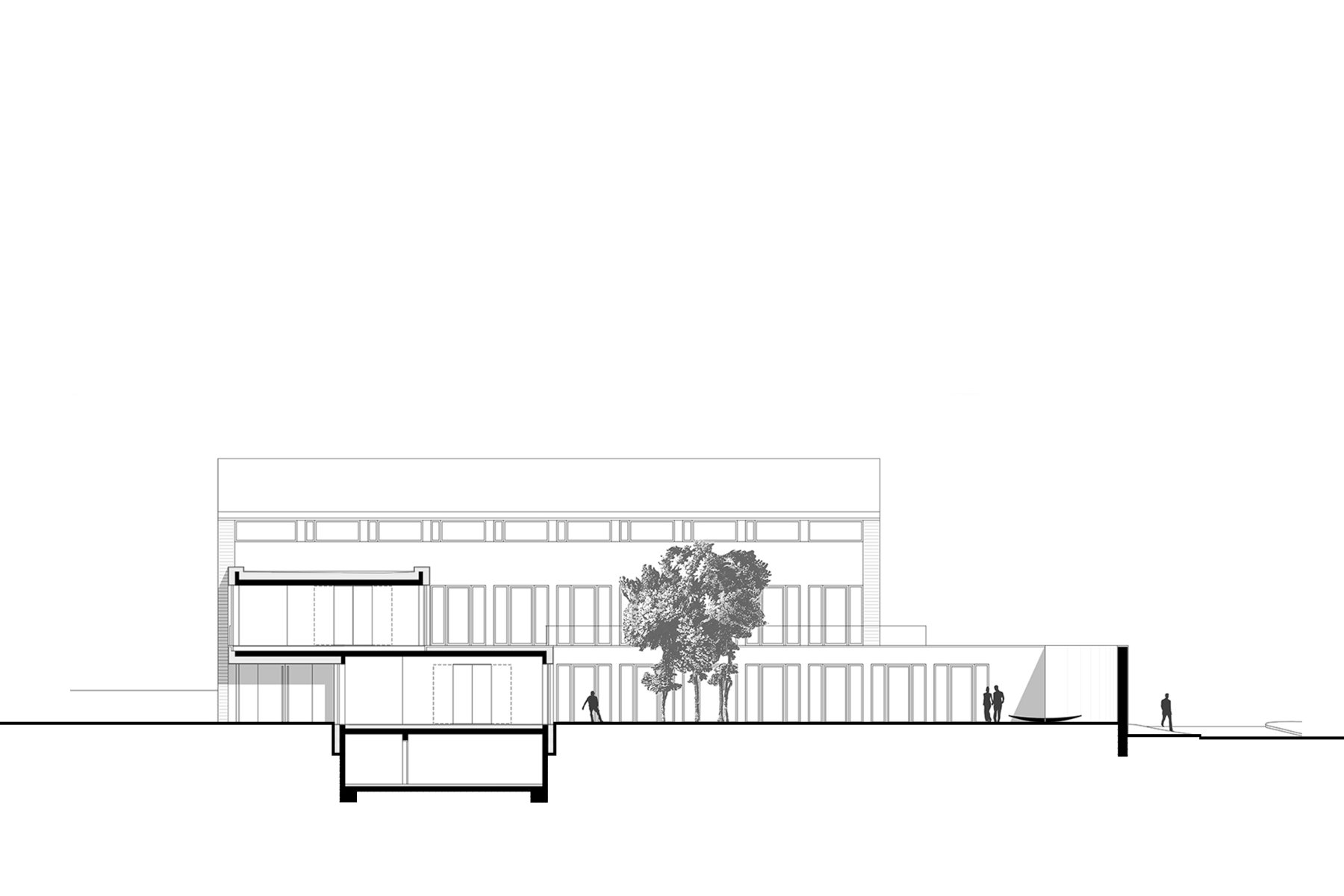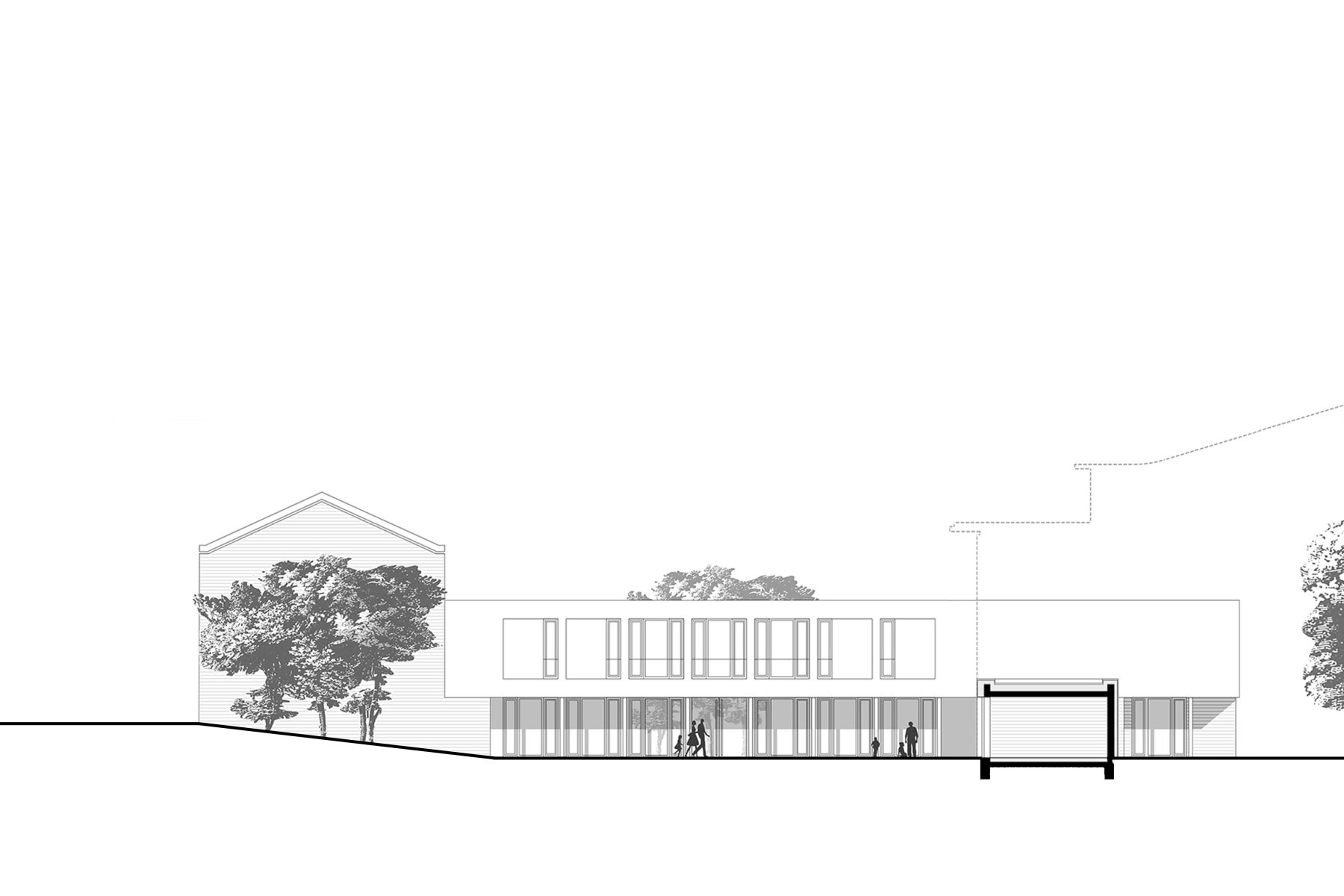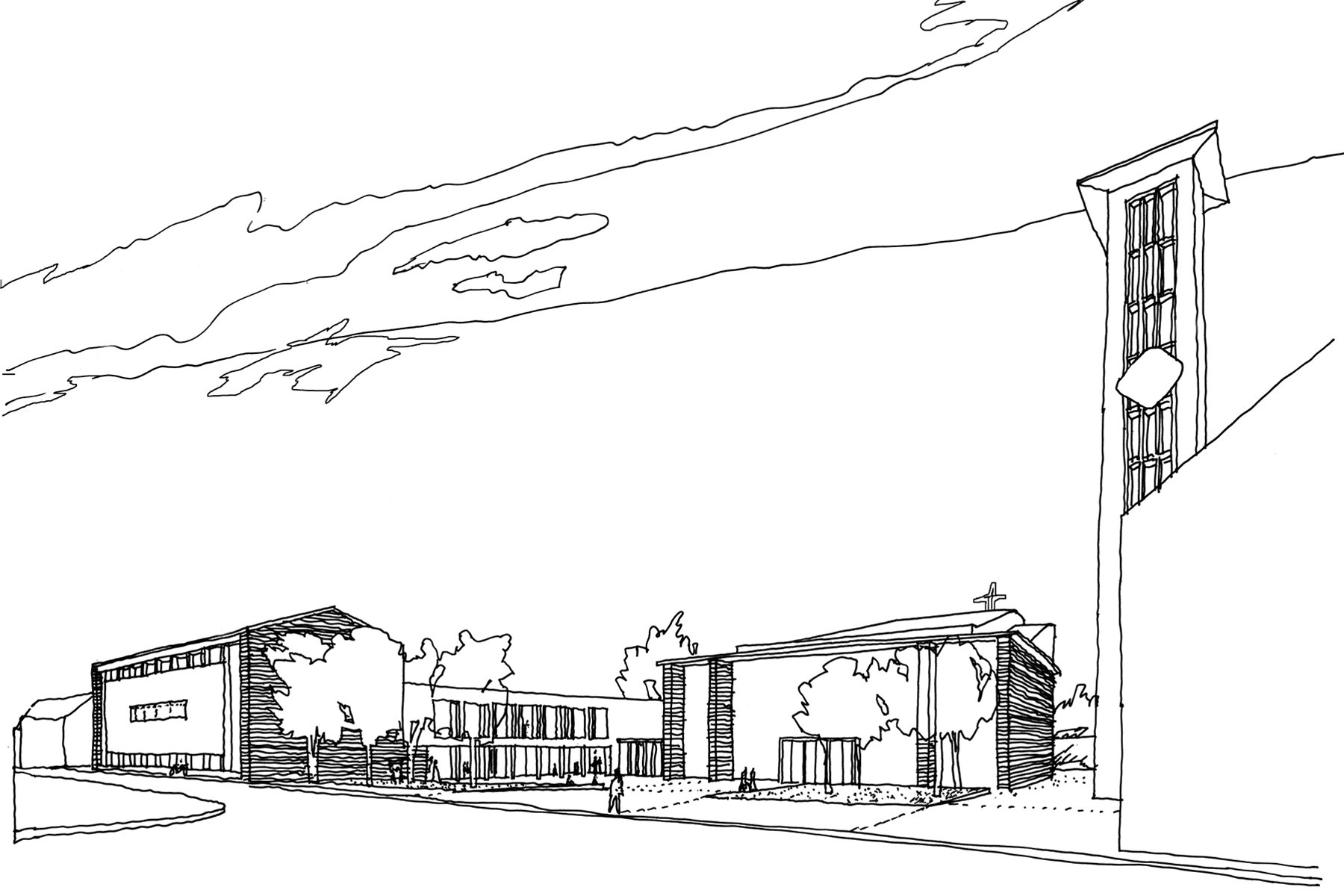 Würzburg
parish office, parish hall, kindergarten, living space
open realization competition 2012, phase two
Katholische Kirchenstiftung St. Alfons
gross floor area: 1,200 sqm


The three main parts of the ensemble, namely church, rectory and residence are easy to recognize as separate units. Their triad forms a harmonious whole. The existing stock and the new buildings are gently linked; the listed ensemble is maintained. High-quality apartments on the south rim round up the ensemble towards the greenery. The kindergarten receives well-lit group rooms and more floor space. The fluently linked spaces of various usage are grouped around 3 characteristically designed courtyards: churchyard, children's yard, and residential courtyard. The latter is lined with trees and situated at the entrance area of the underground garage at about 2,2 m above street level, covering the garage entirely. The new west wing of the kindergarten takes over the geometry of the existing building and encloses the churchyard with its characteristic, trapezoidal cut.
project team: Jens Jakob Happ, Daniel Brückmann