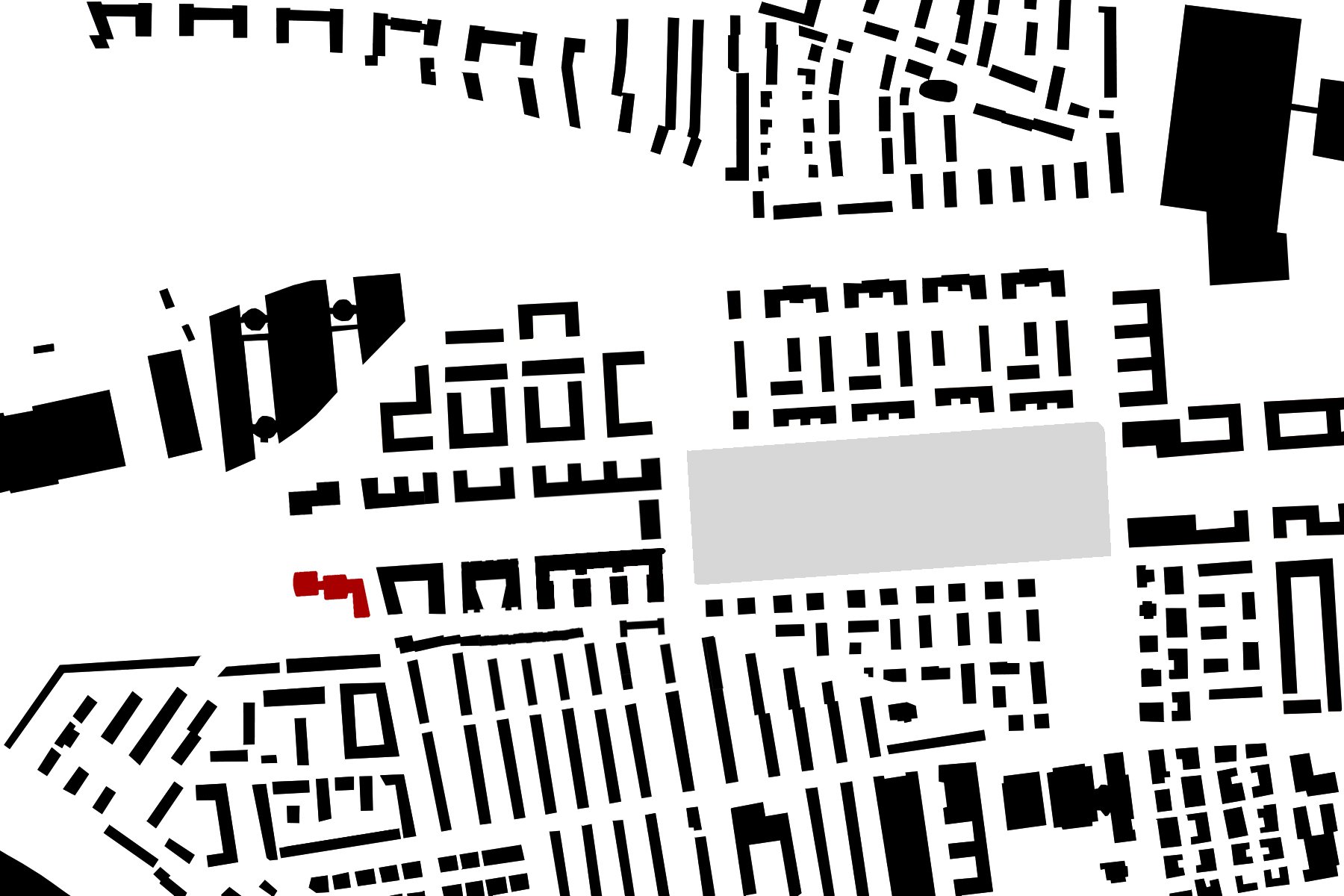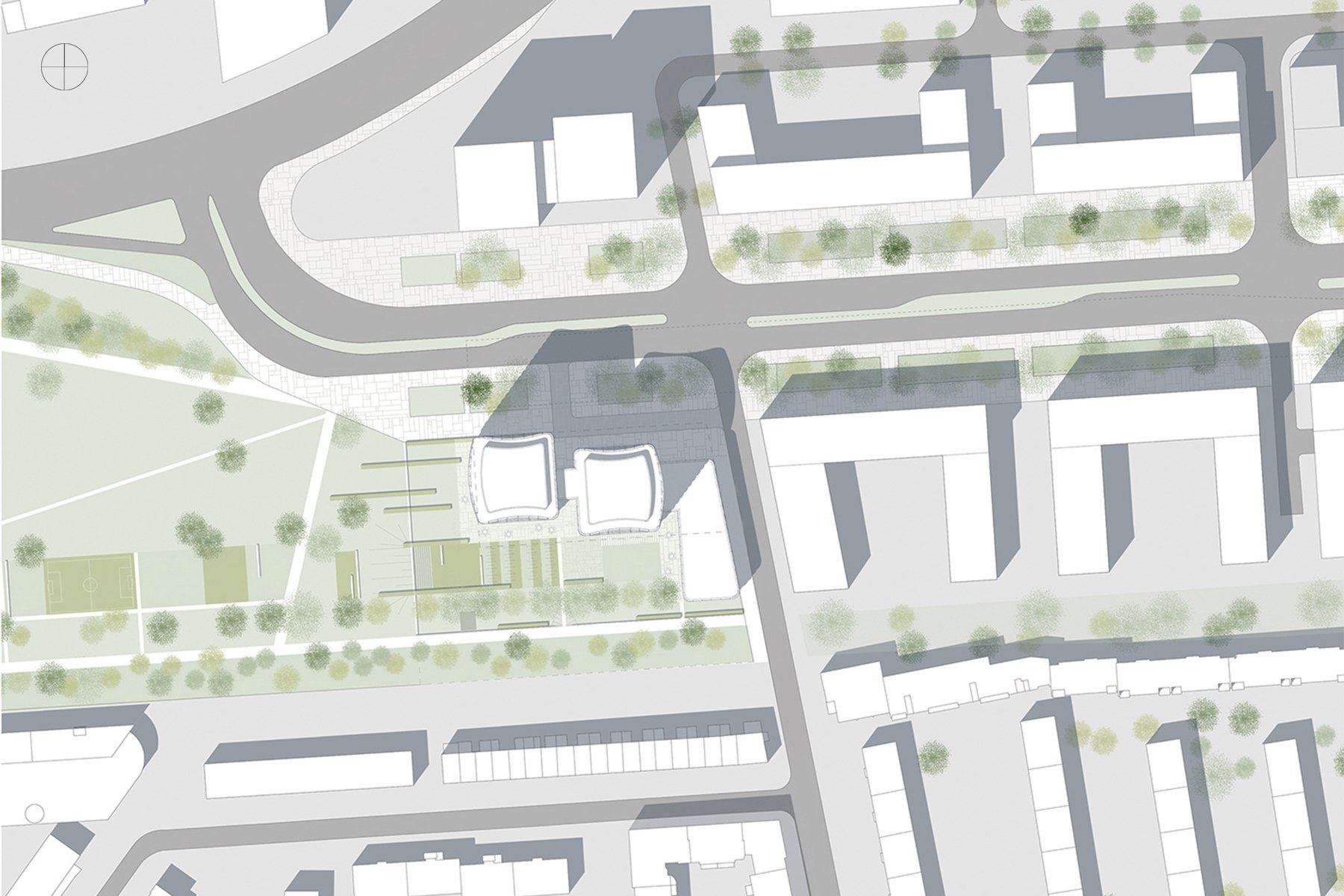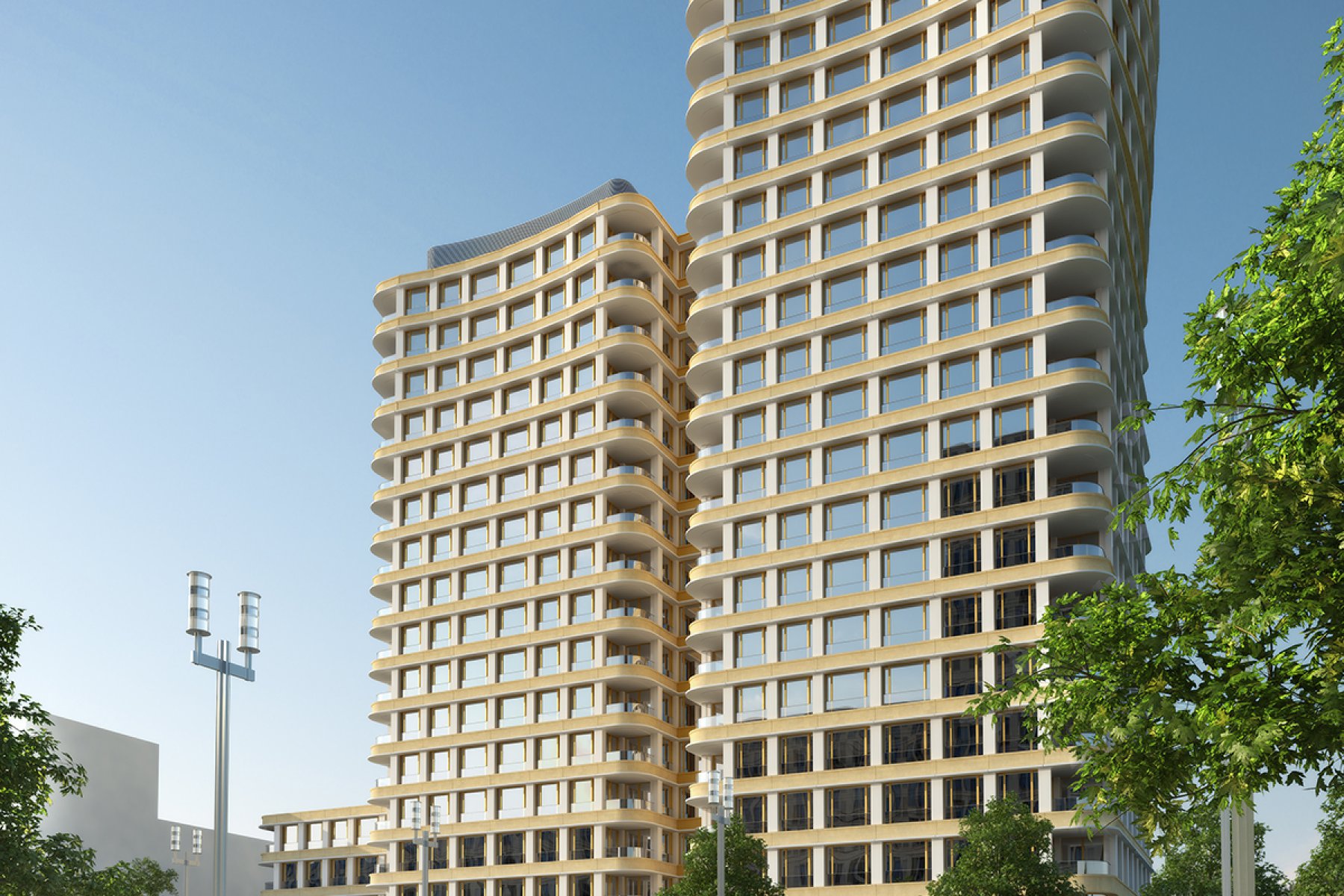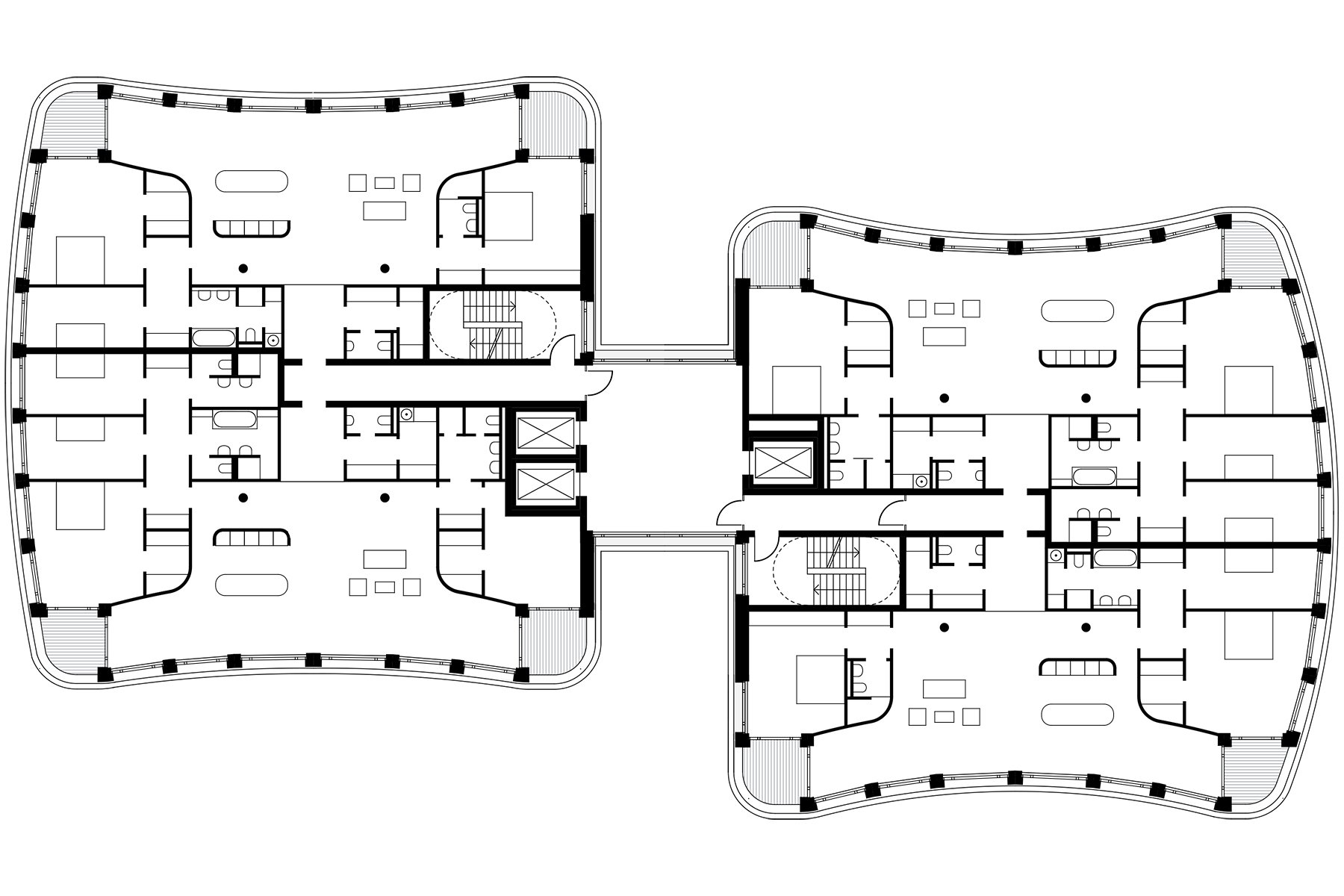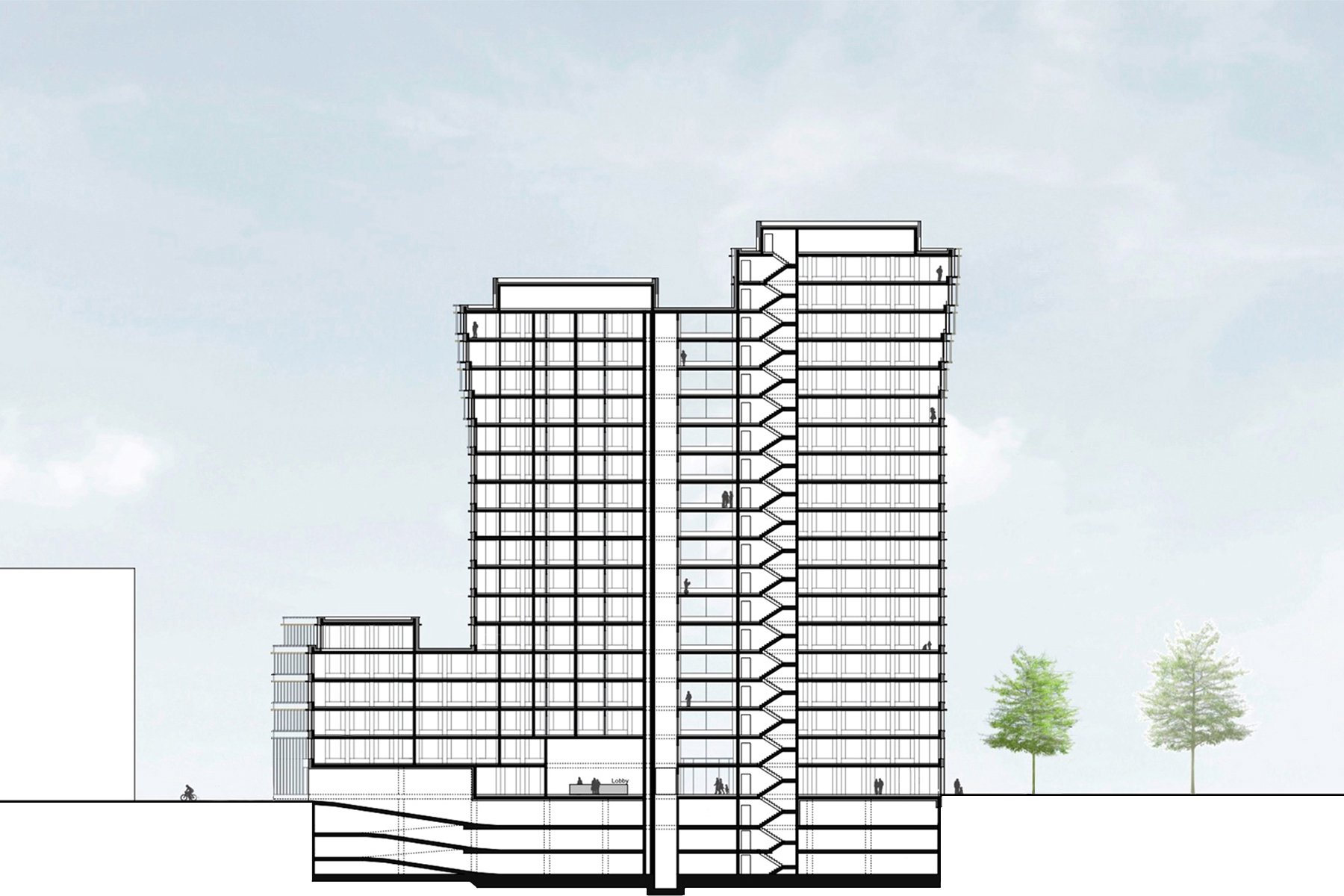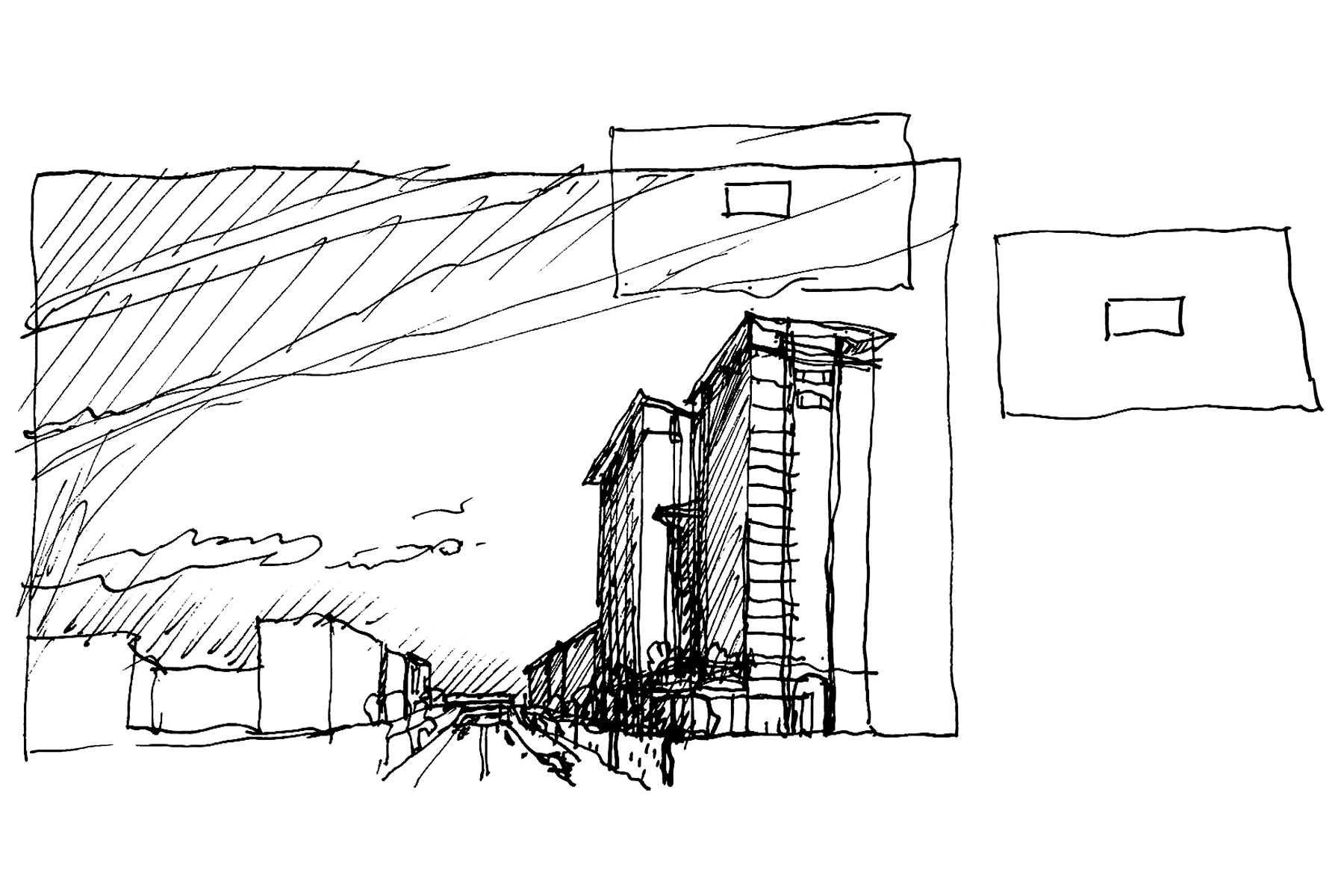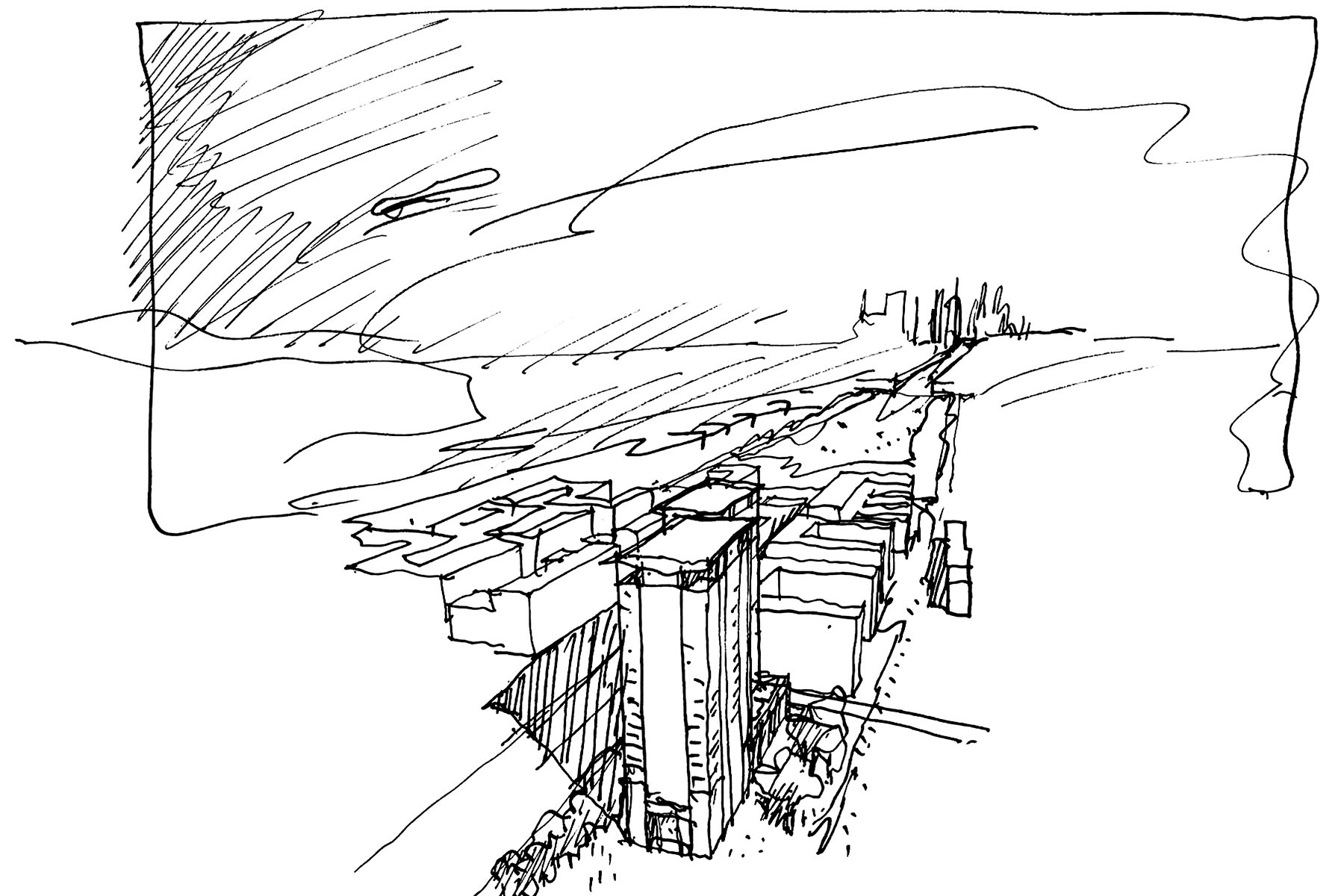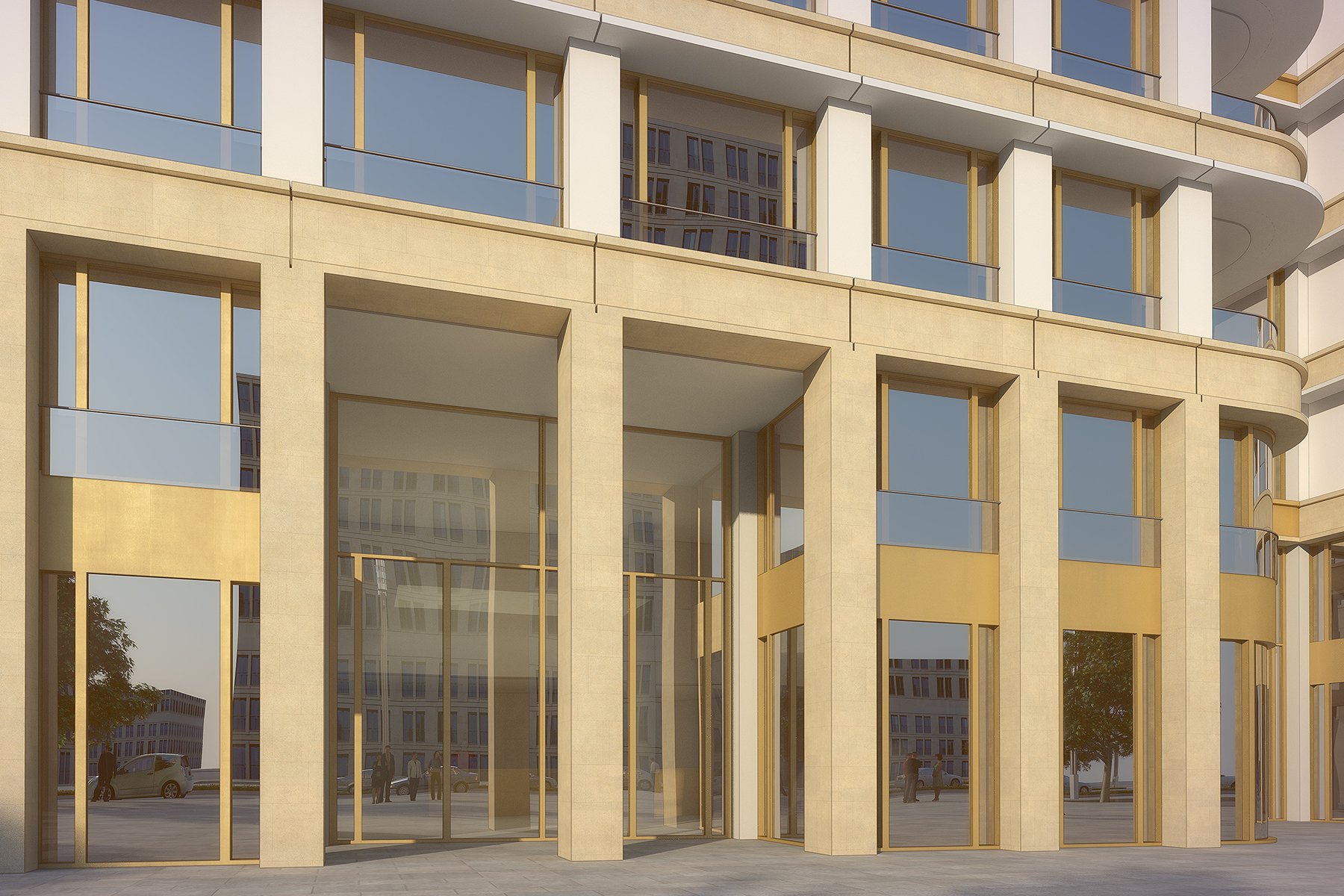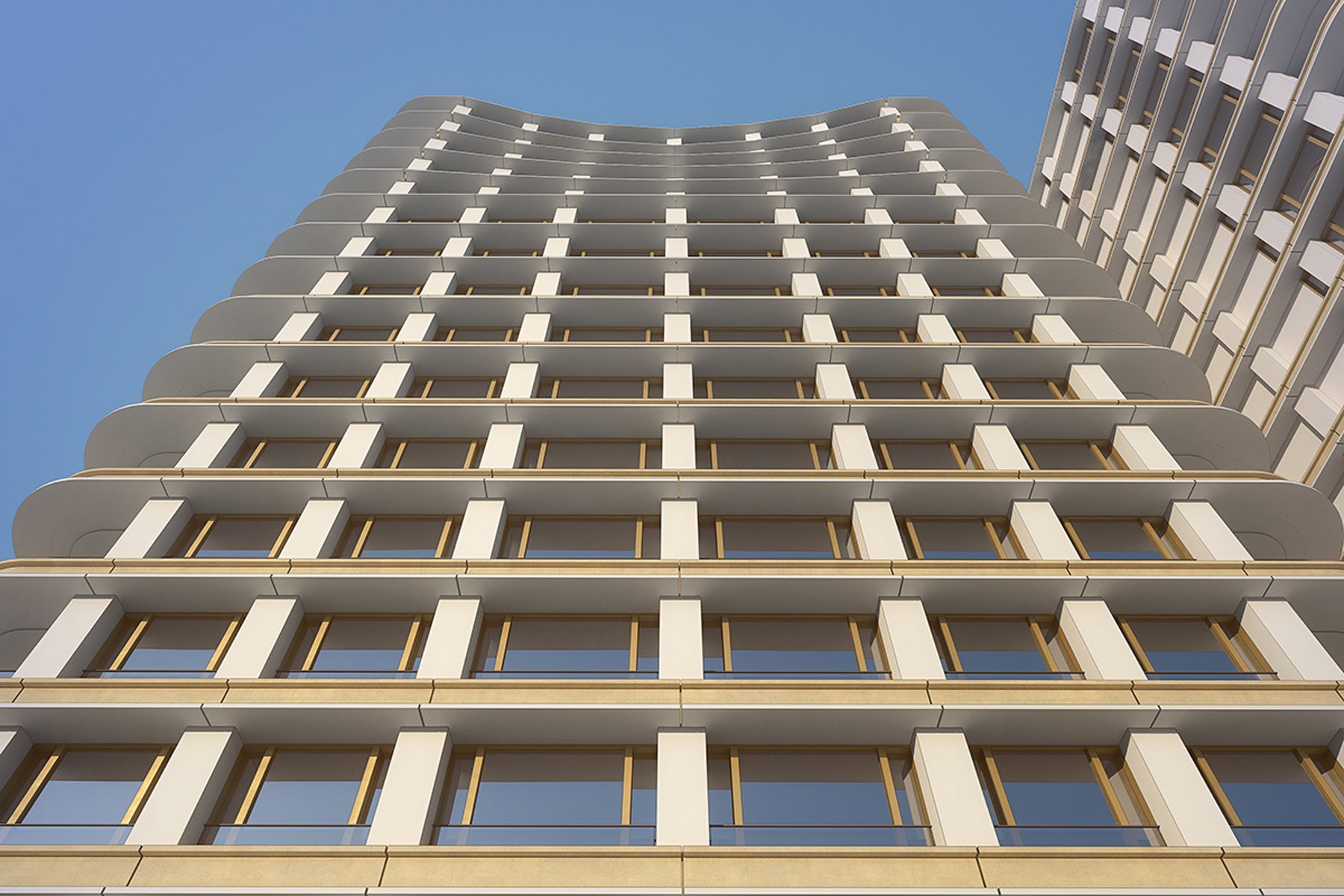 Frankfurt am Main
161 living units, gastronomy
assessment 2011, 2nd prize
Wilma Wohnen Süd GmbH
gross floor area 23,950 sqm


At the western part of the Europa-Allee, the development plan schedules two highrise building plots that mark the end of the boulevard like a portal. Residential housing is reserved for the south plot. The design distributes the building mass between two 60m high, slim towers standing offset to each other. Their form is marked by the dynamic transformation of a square, basic body growing into a softly swinging figure. Rounded building corners and the horizontal banding of the curtain facade emphasize the flowing design. Distinctly protruding ledge belts, made of chalk-colored exposed concrete, create a vivacious shadow play together with the brightly plastered pillars. Thus, the fine texture provides the elegant high-rise building with the character of an imposing landmark from both near and afar.
project team: Jens Jakob Happ, Matthias Scholz, Azadeh Ahmadi, Lyubomira Mincheva