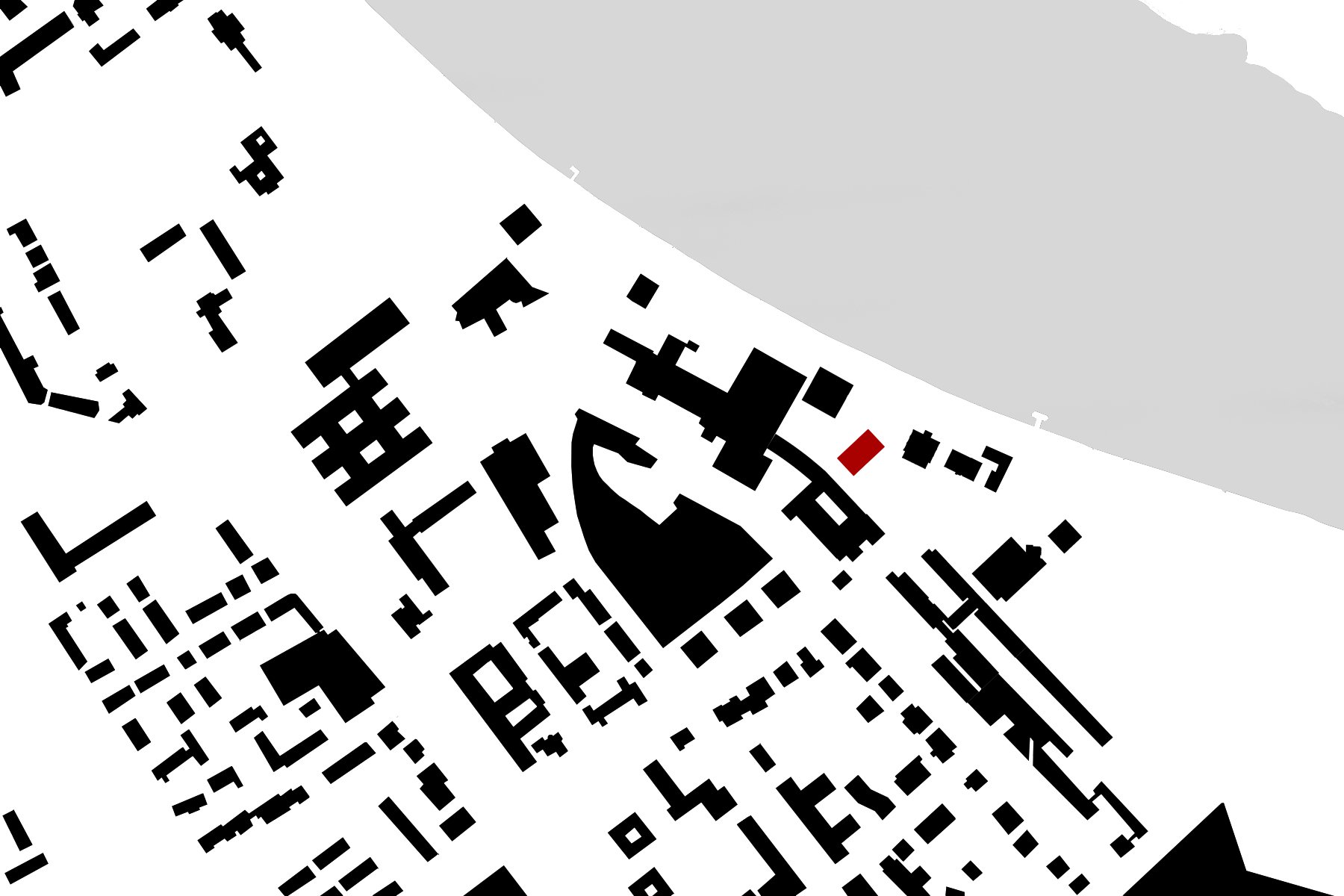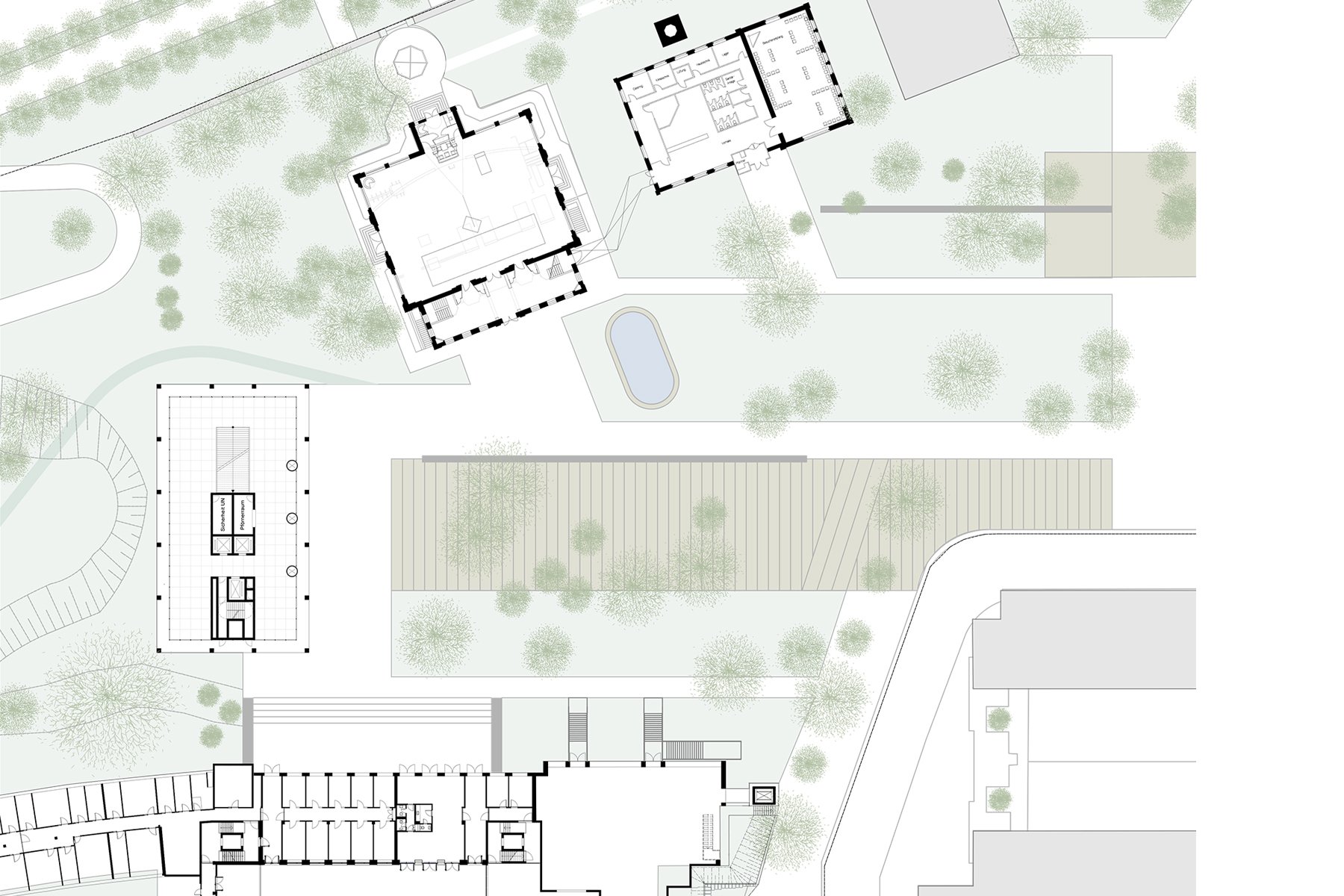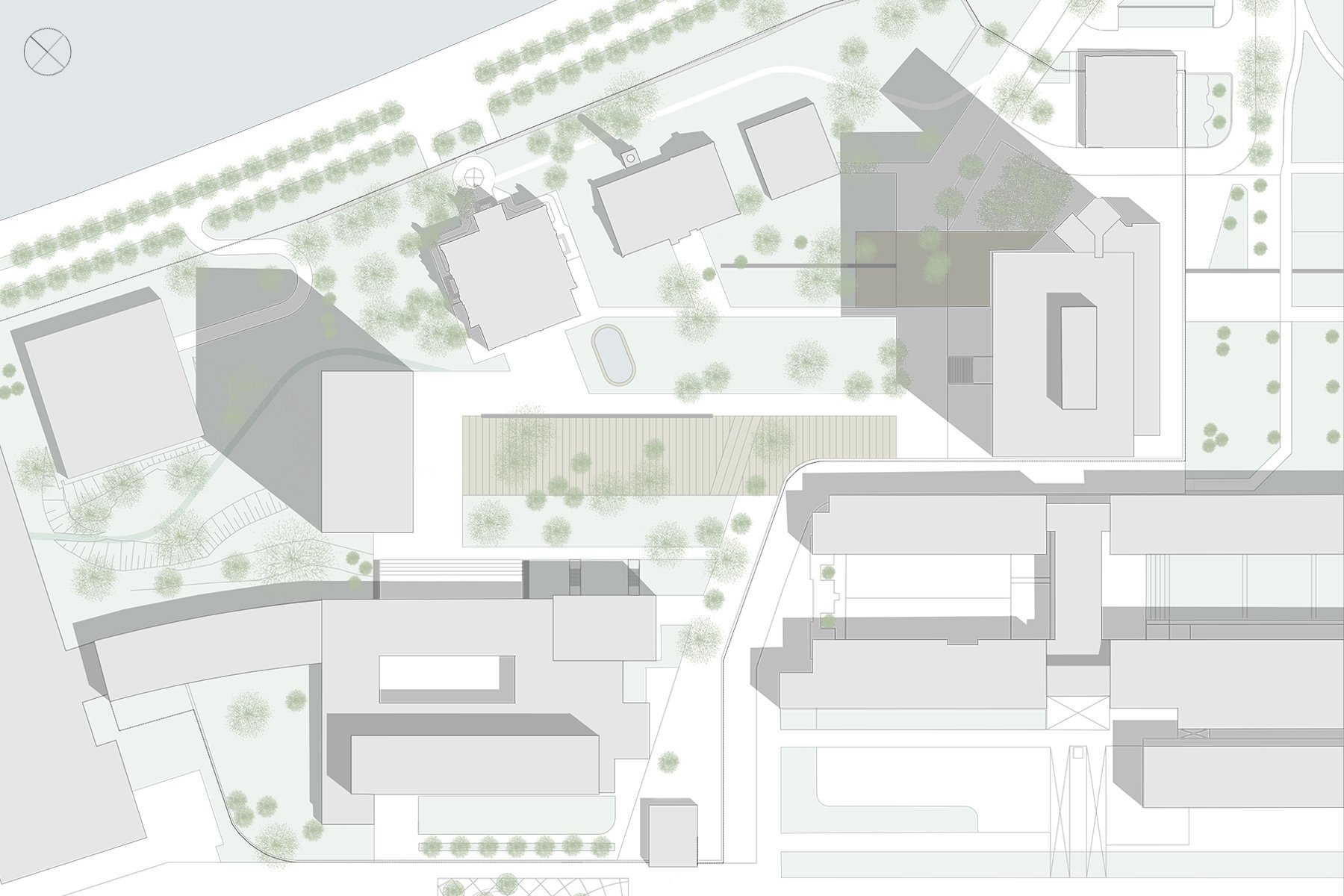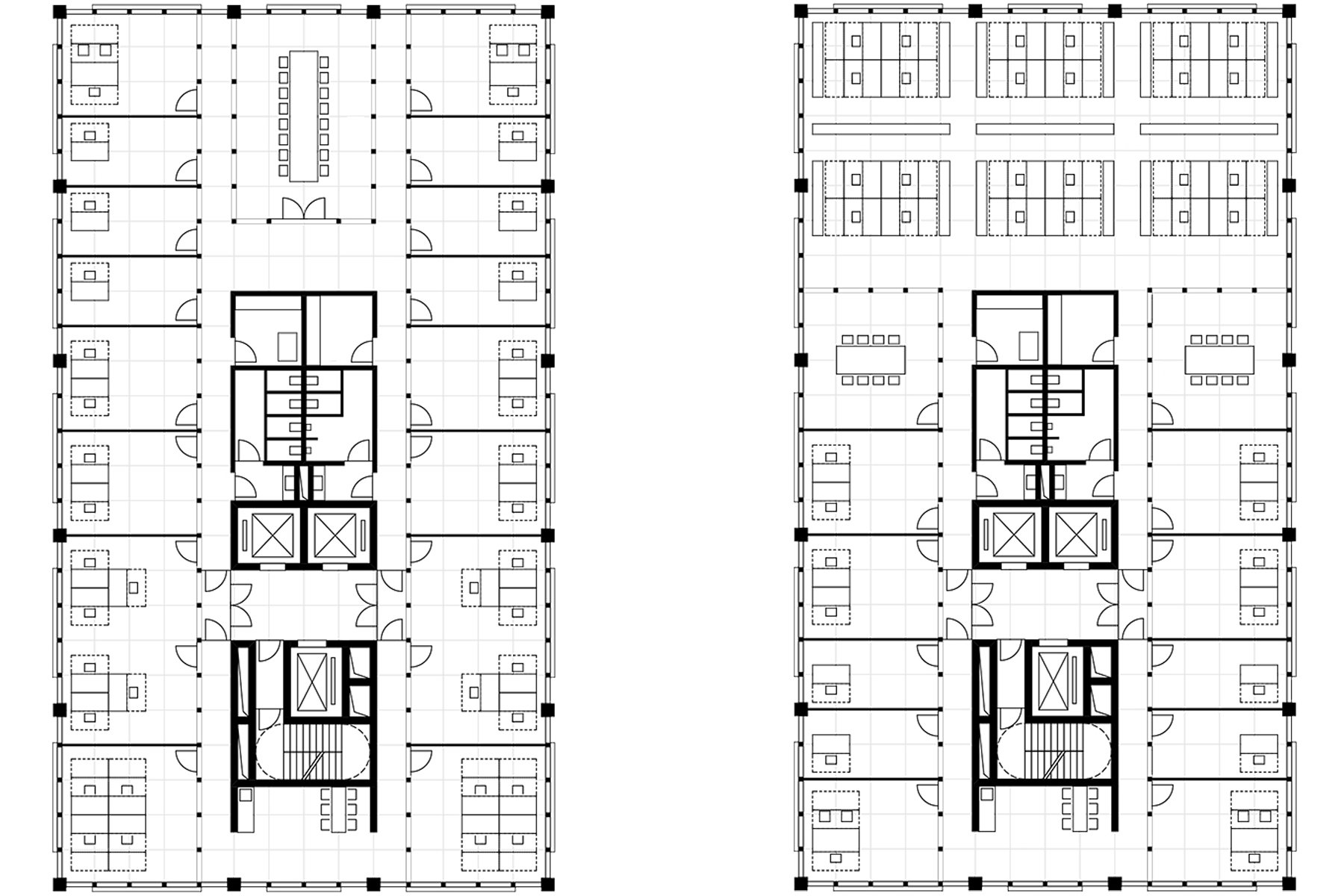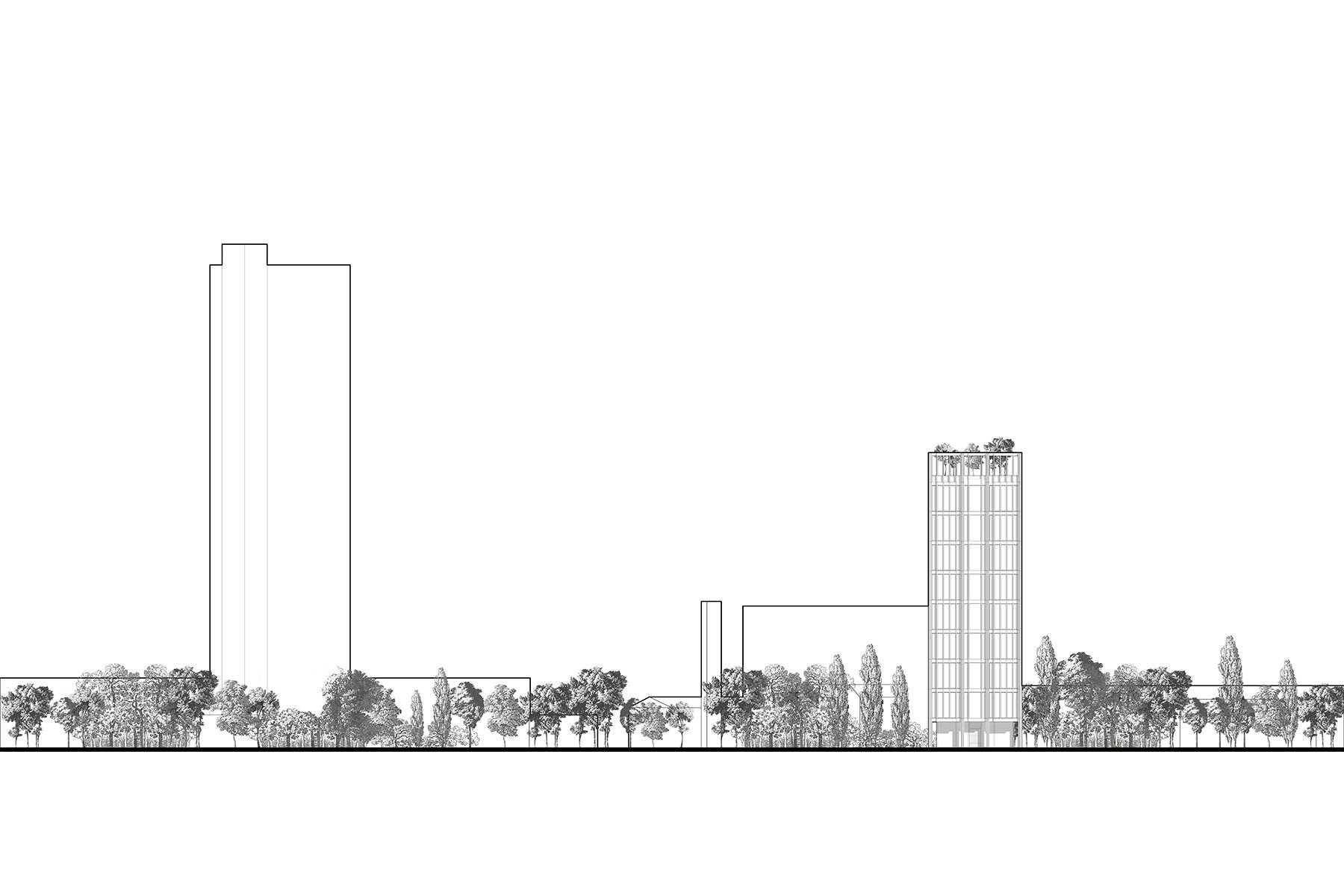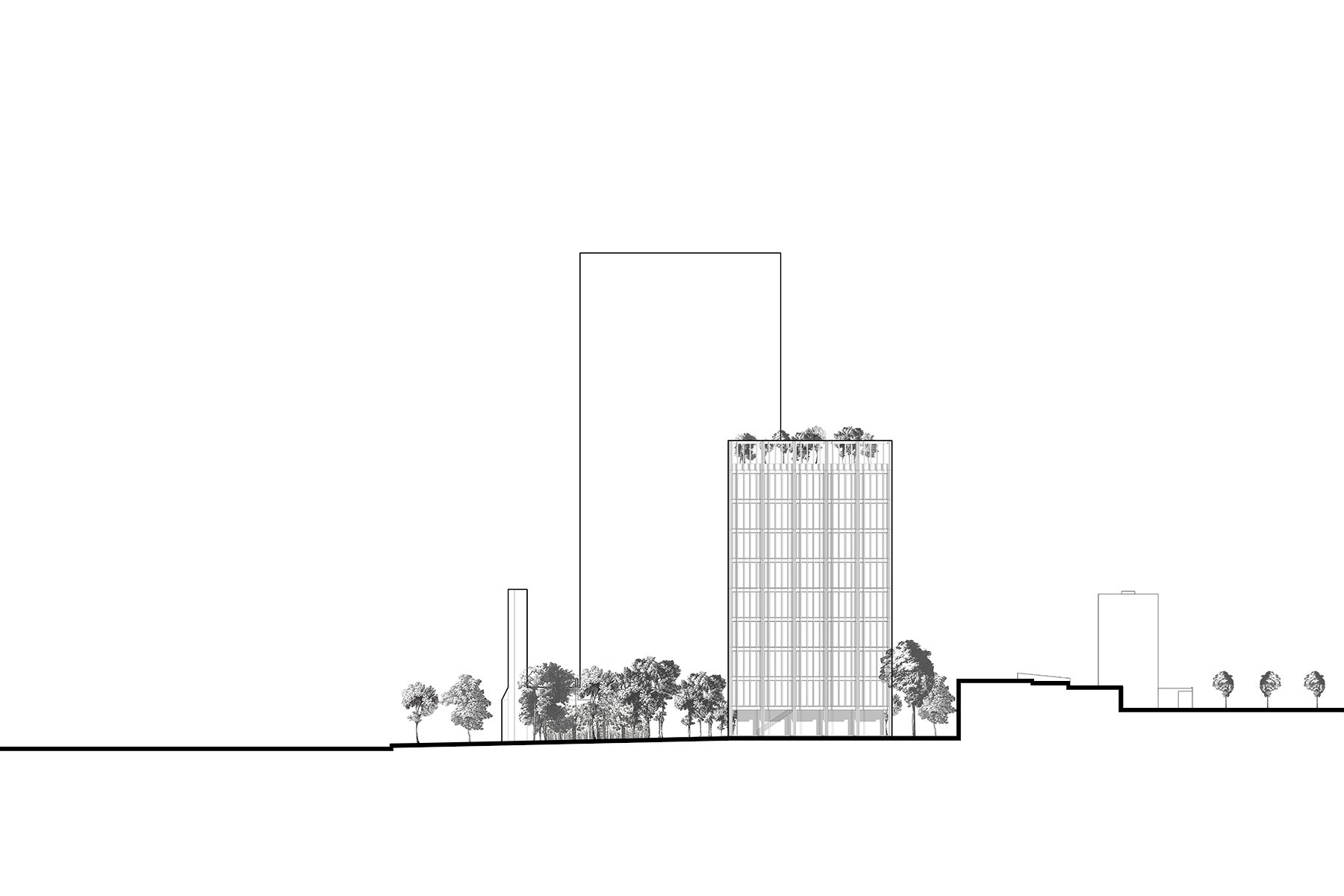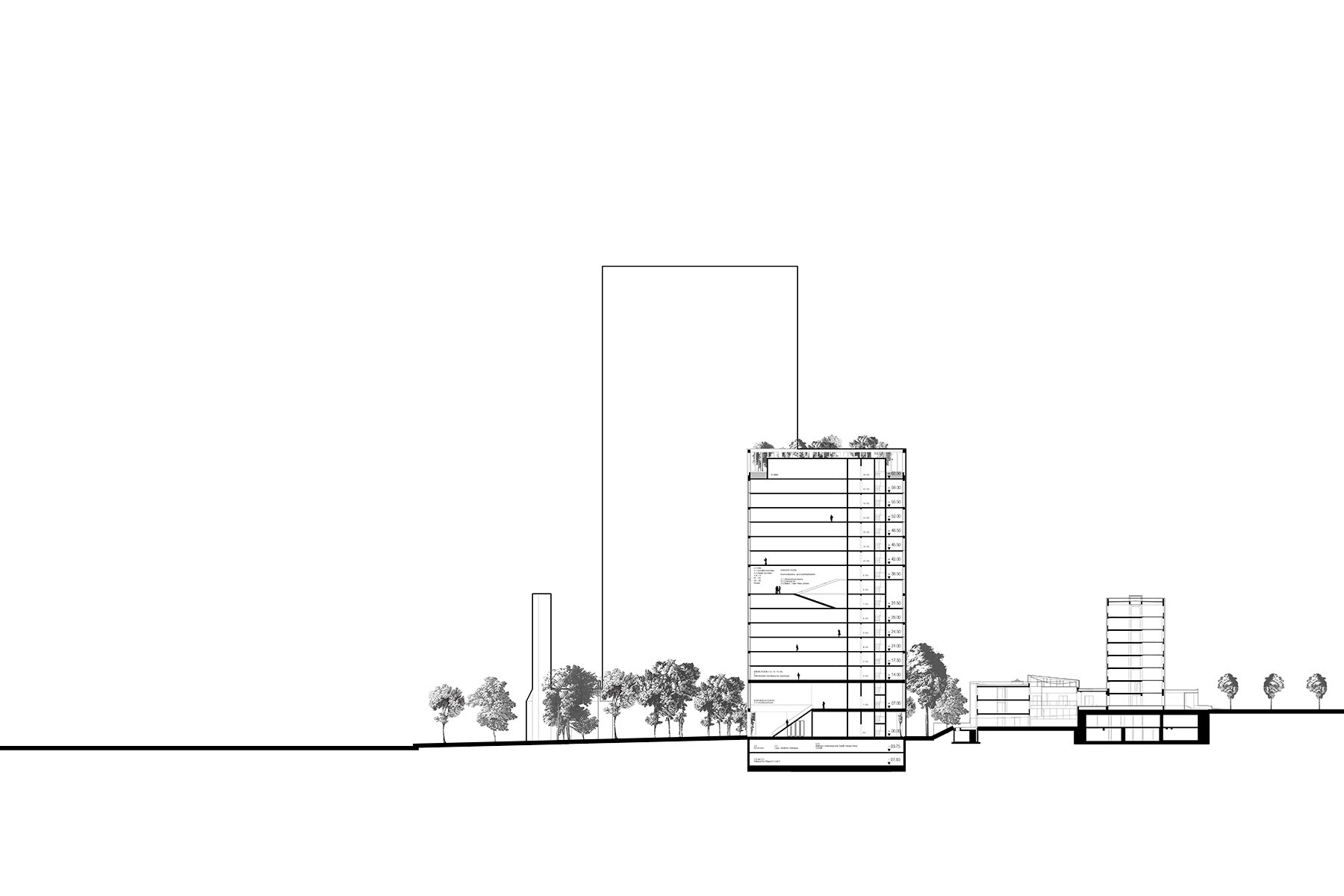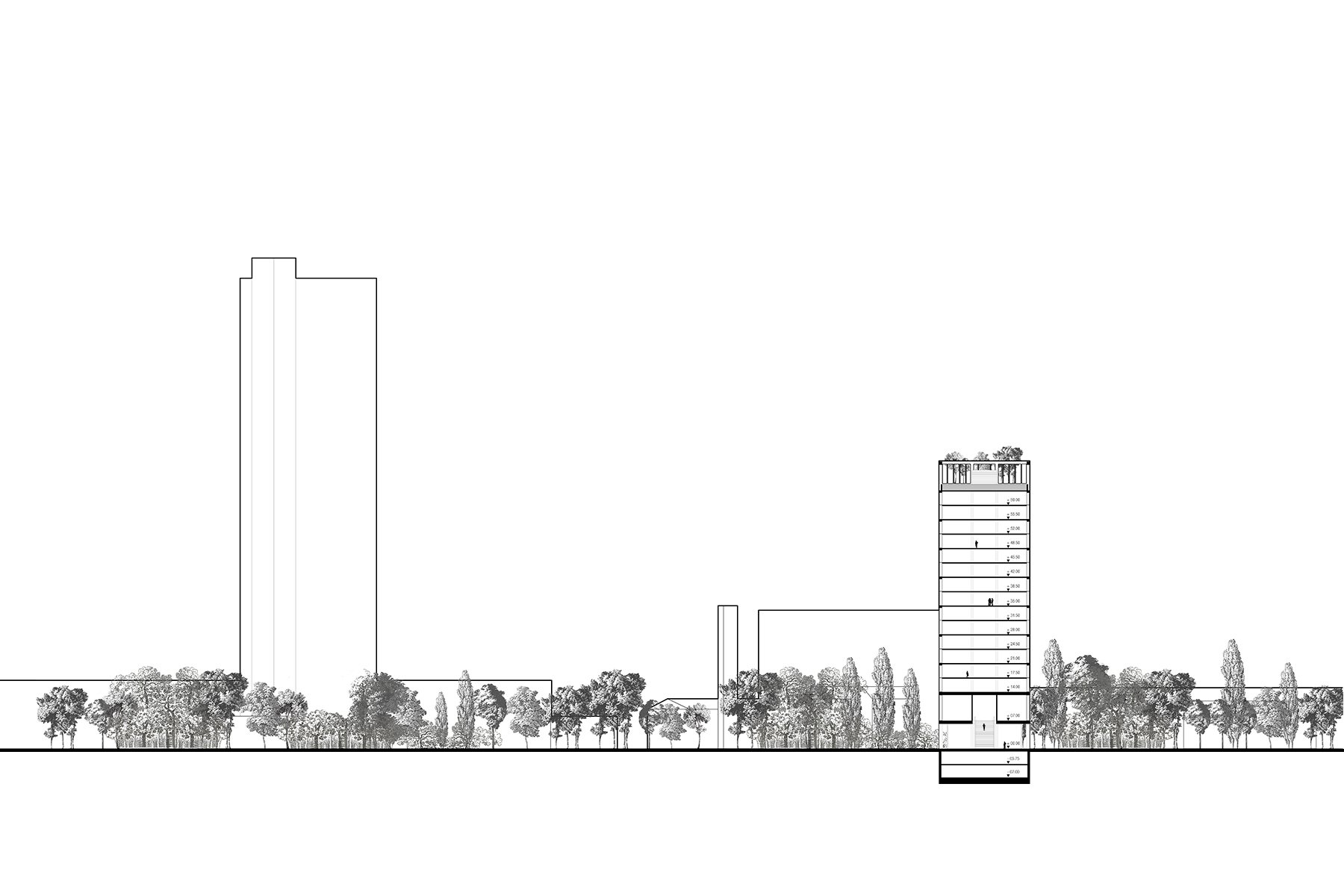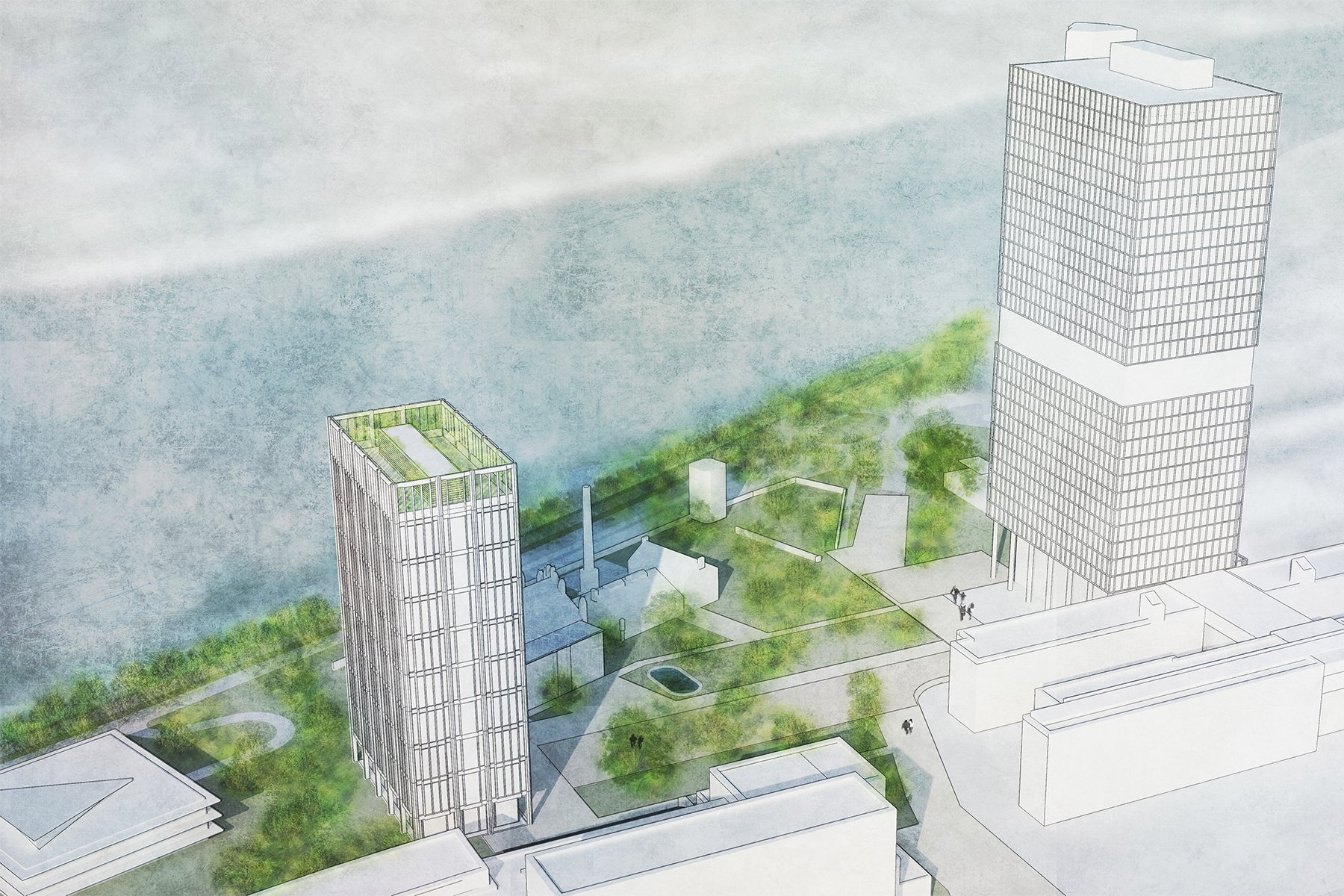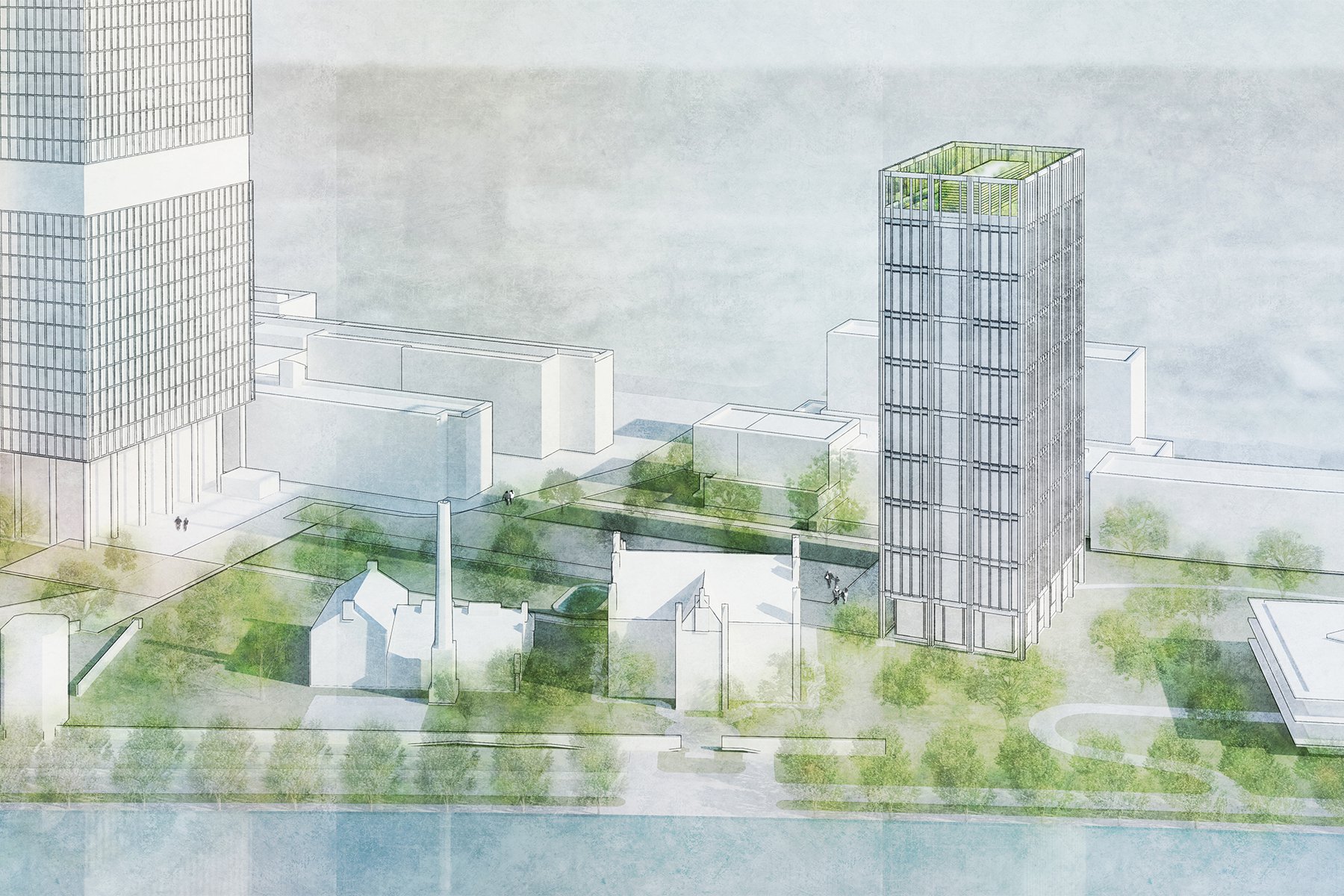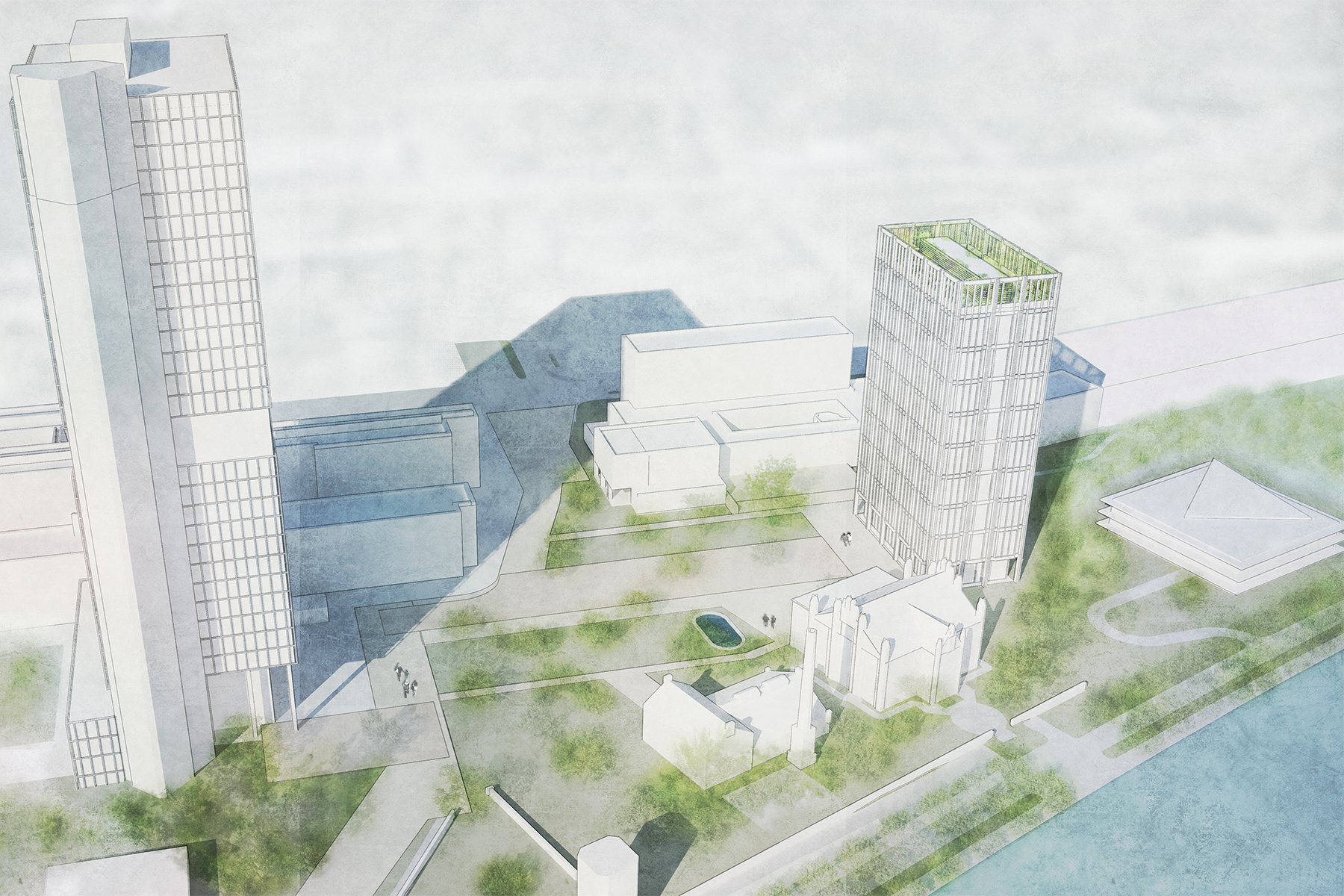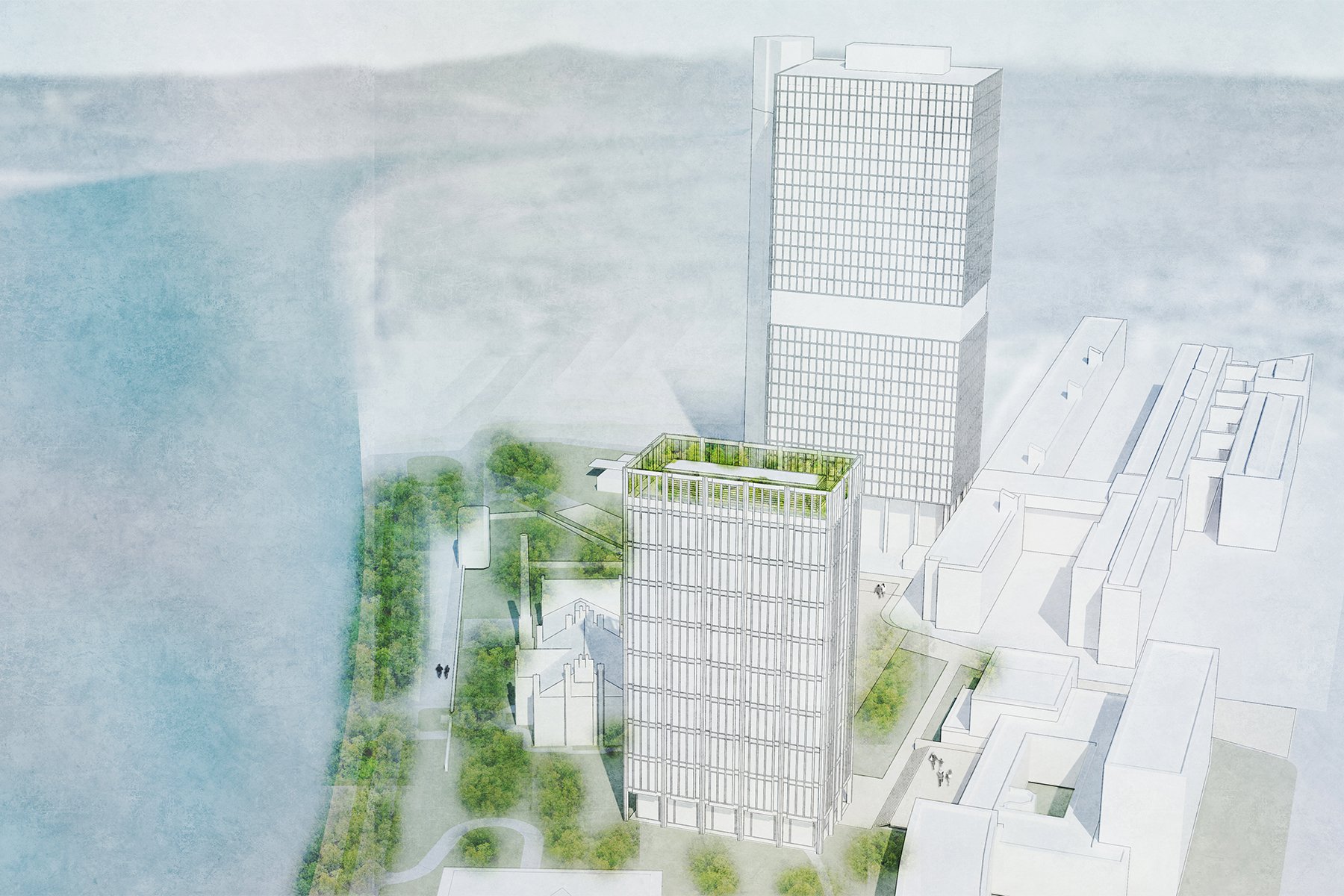 Bonn
Office tower
Open competition, 2ndphase
German Institute for Federal Real Estate, German Federal Office for Building and Regional Planning
gross floor space 12,000 sqm


The new building represents, next to the legendary "Langer Eugen" parliament building, the 'small vertical' of the Rhine view, visually distanced from it on the far western border of the plot. The compact footprint of the slim tower allows to keep a large part of the green campus. The base of the house is transparent and opens towards the communicative park space. The extension is constructed in four parts. A representative flight of stairs allows access to the conference hall floor, above which eleven floors with individual secretariats are rising up. In the heart of the building, a widespread socializing level encourages communication and the exchange of ideas. The roof garden as a green crowning element forms a spectacular outside space with a view of the Siebengebirge.