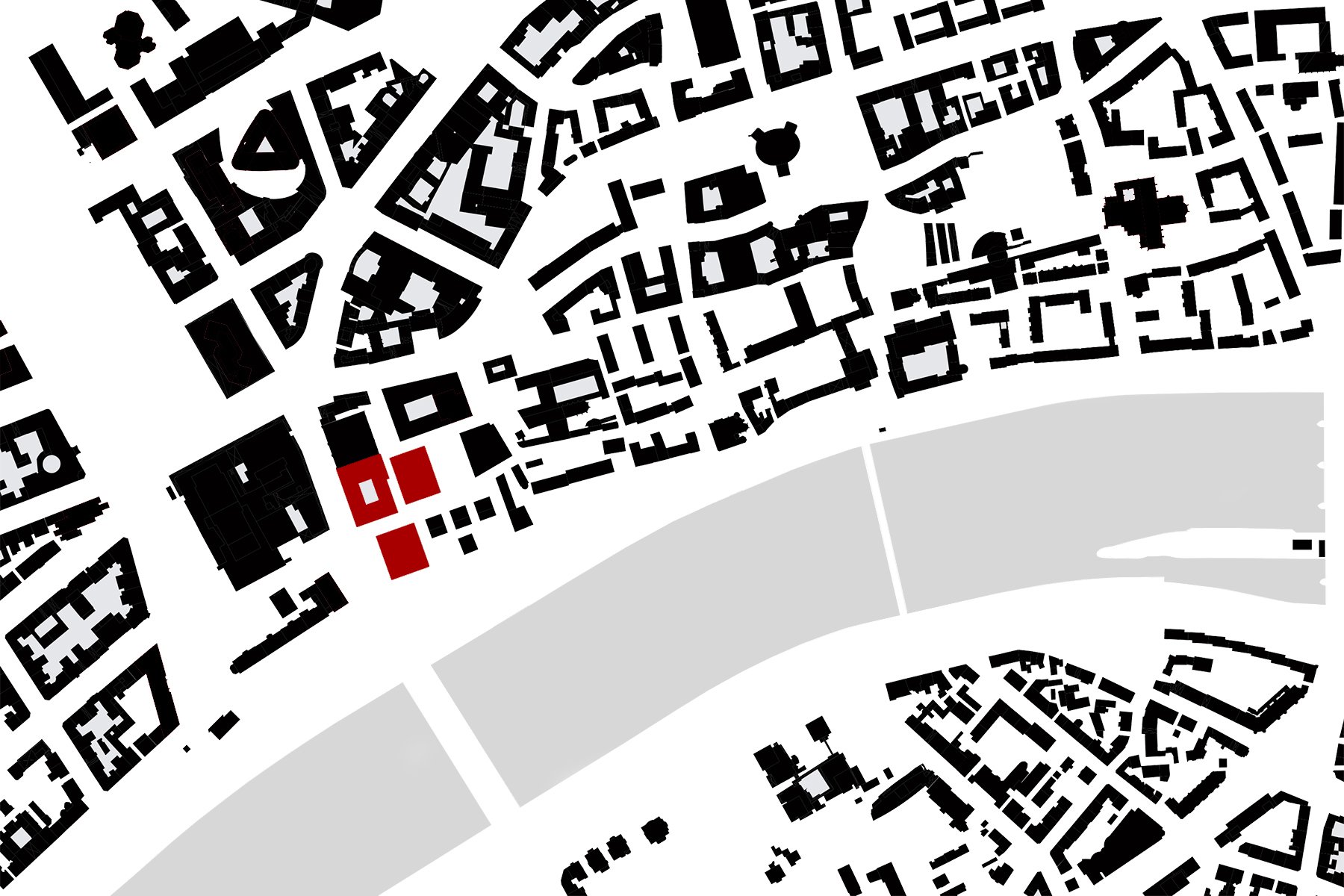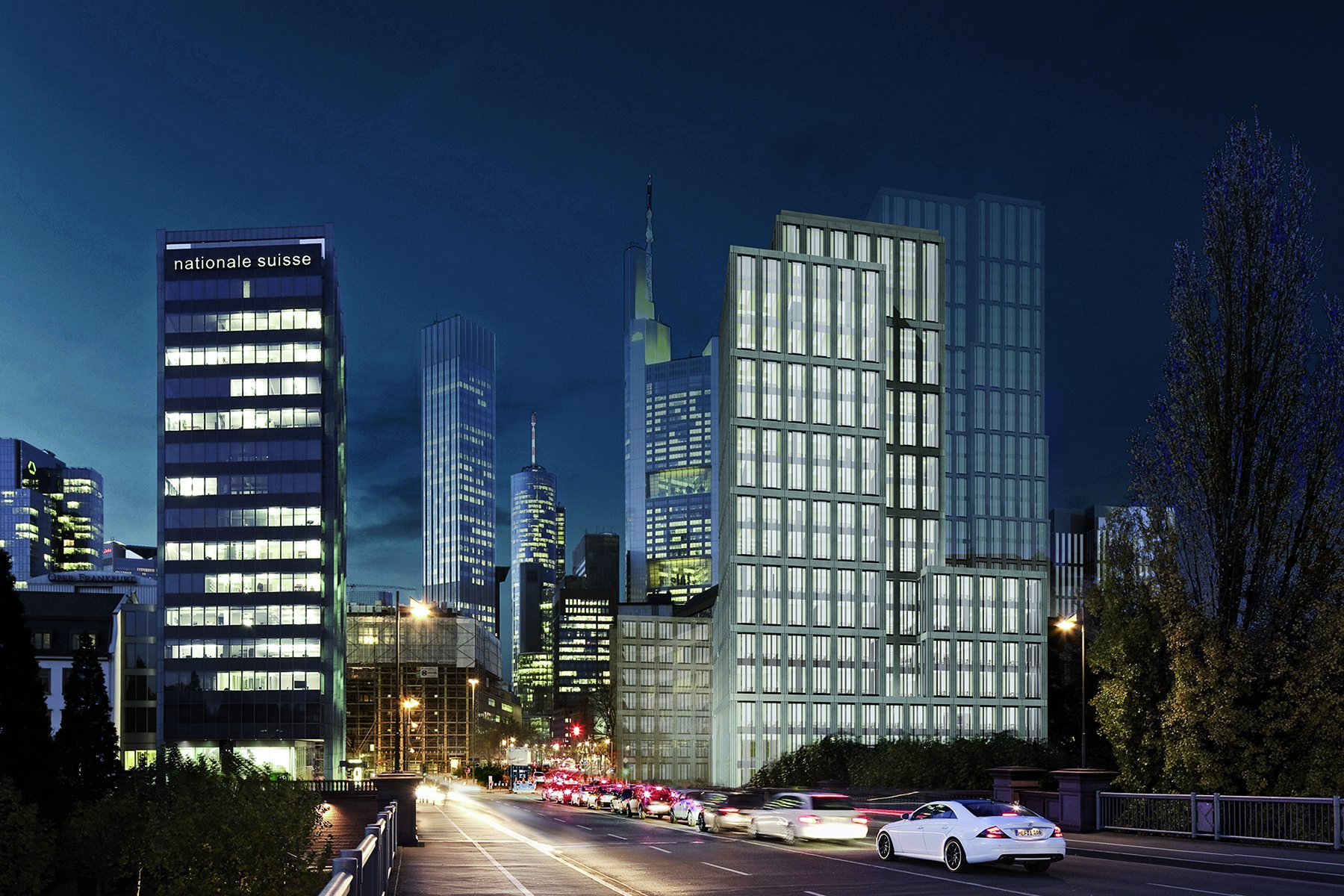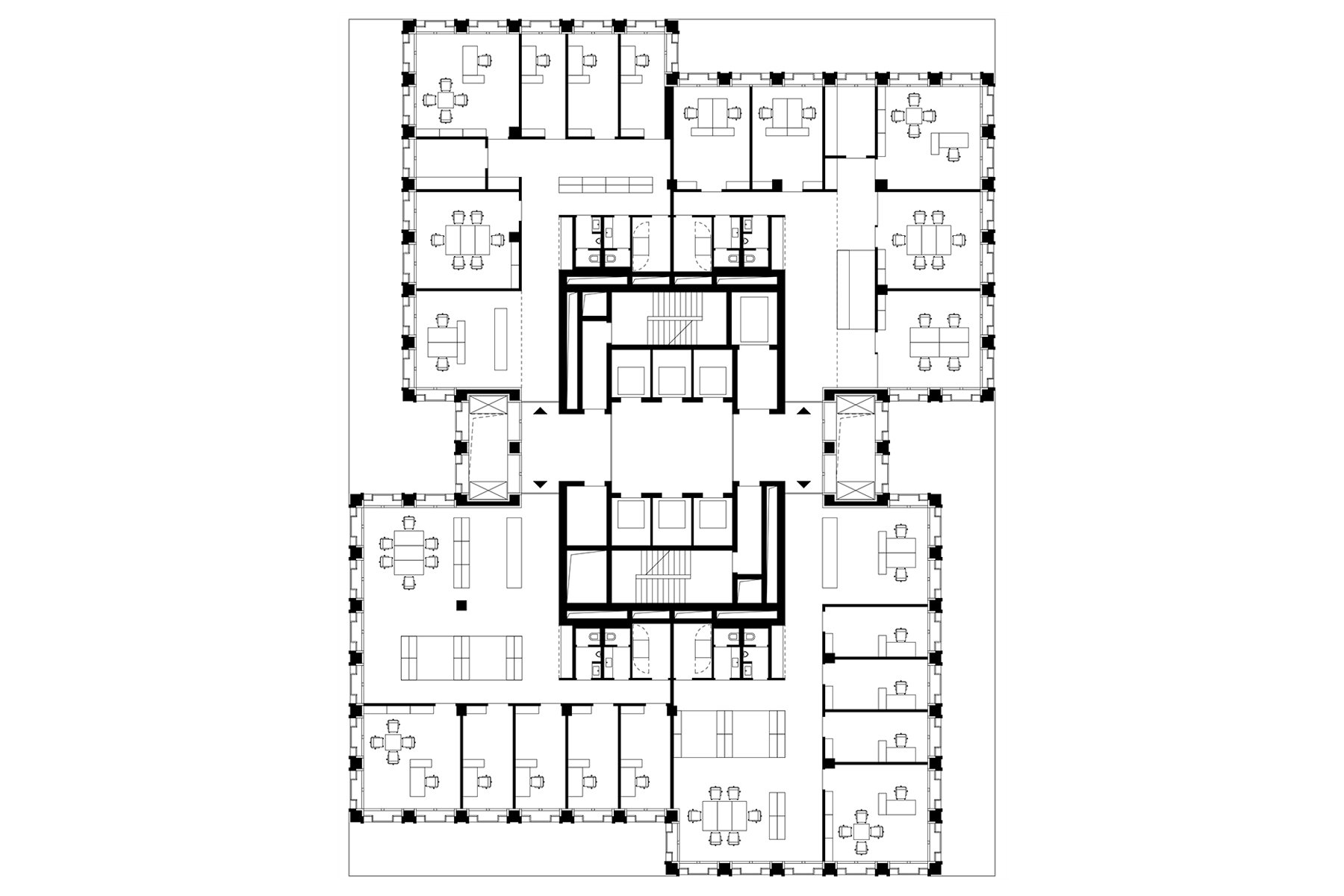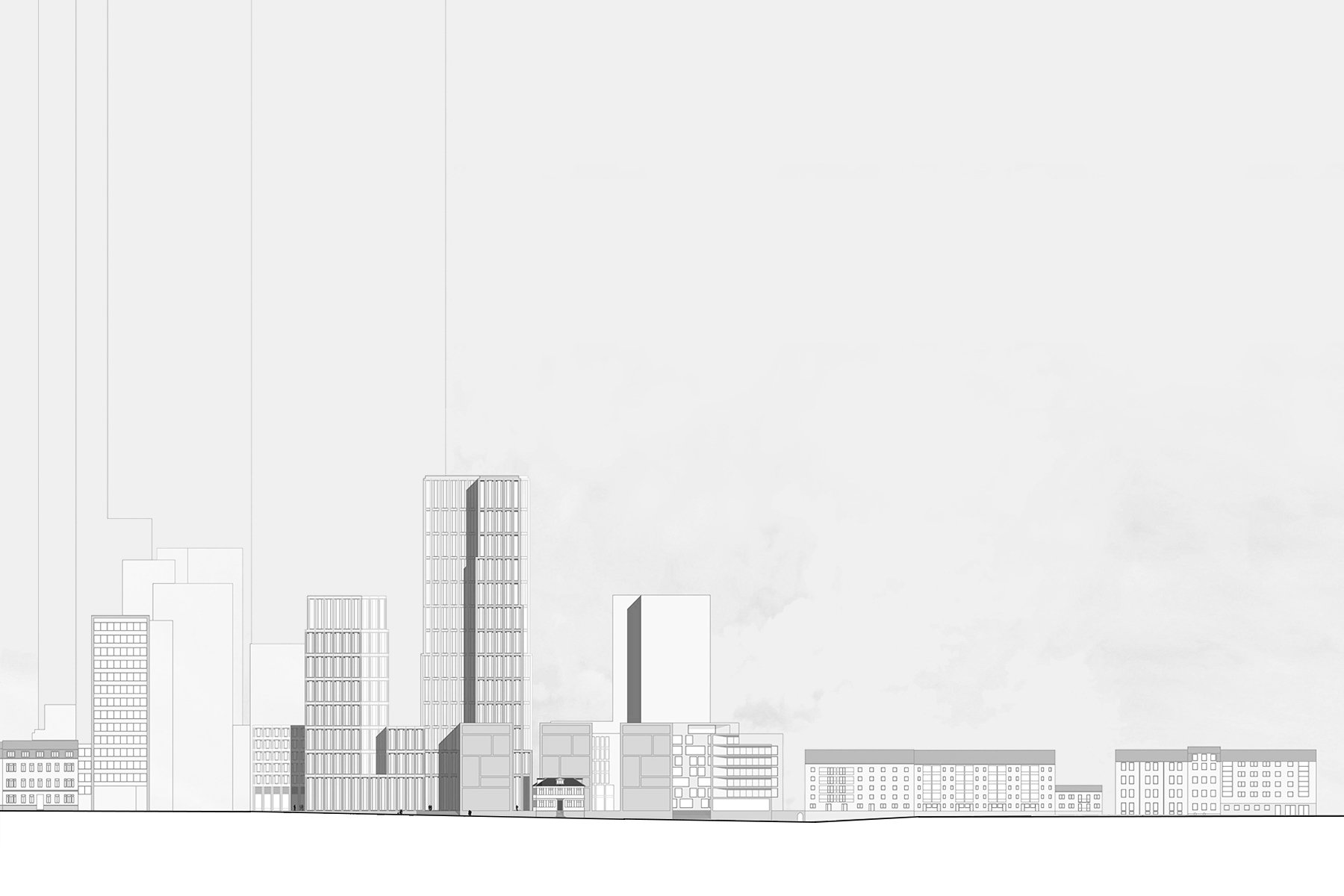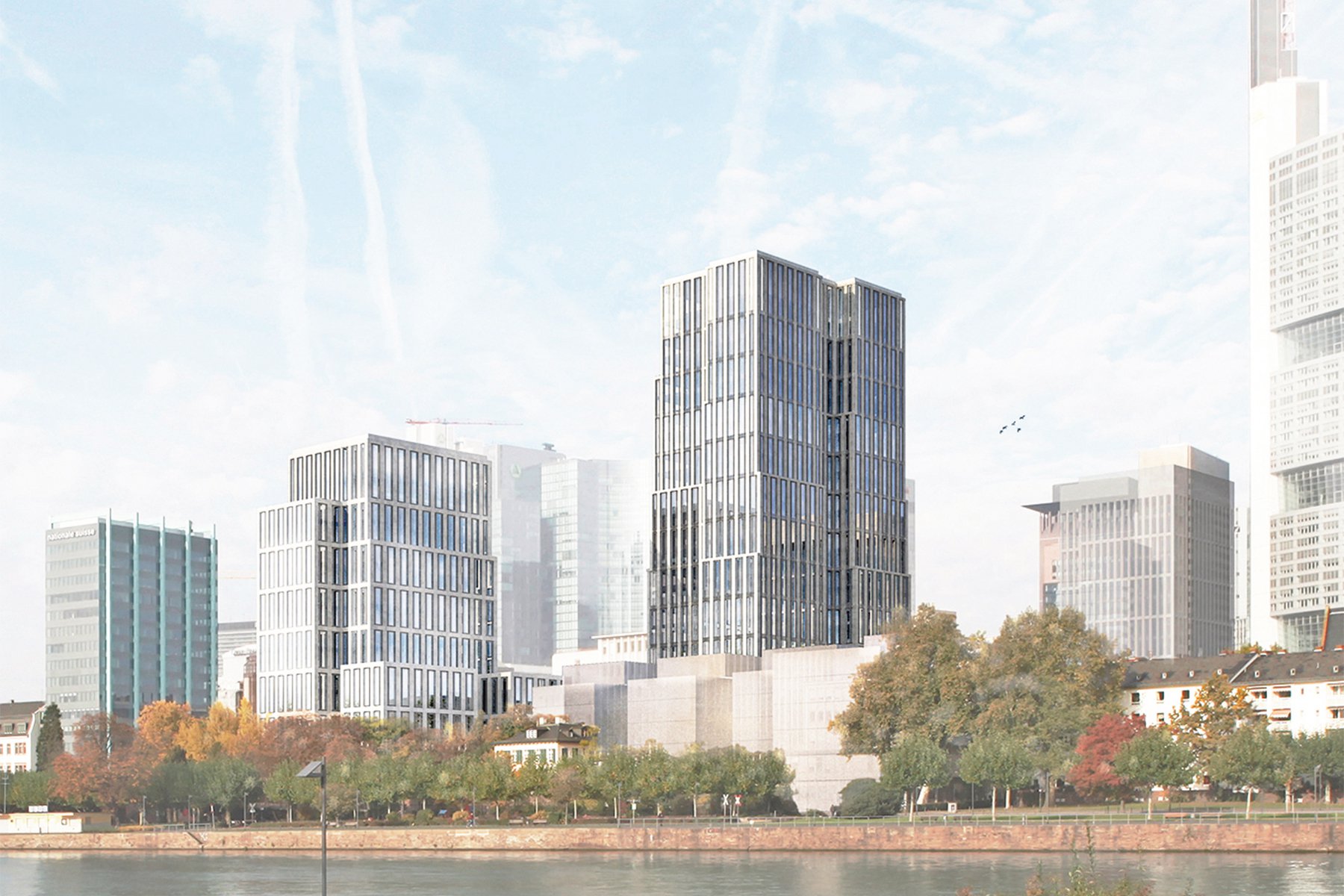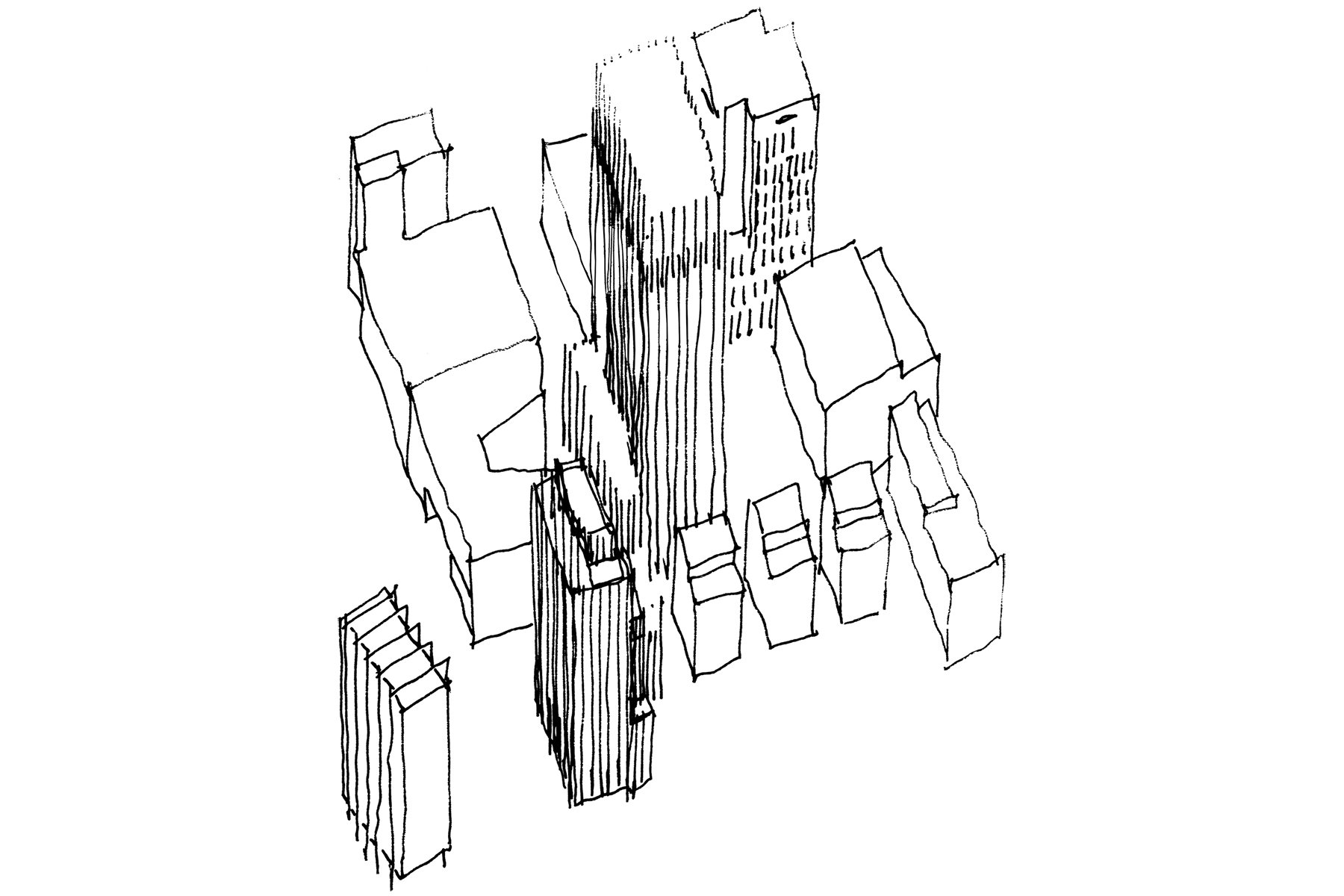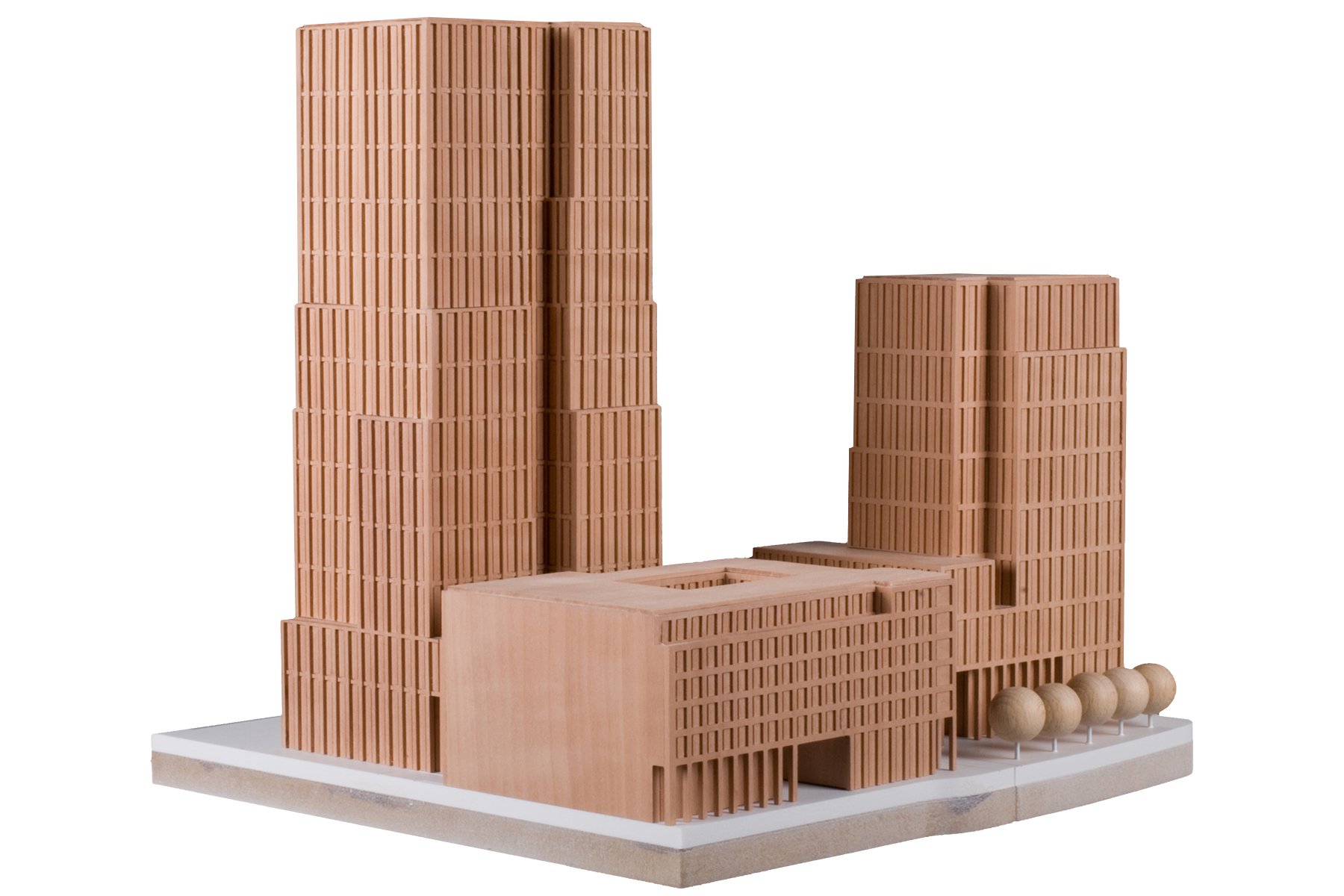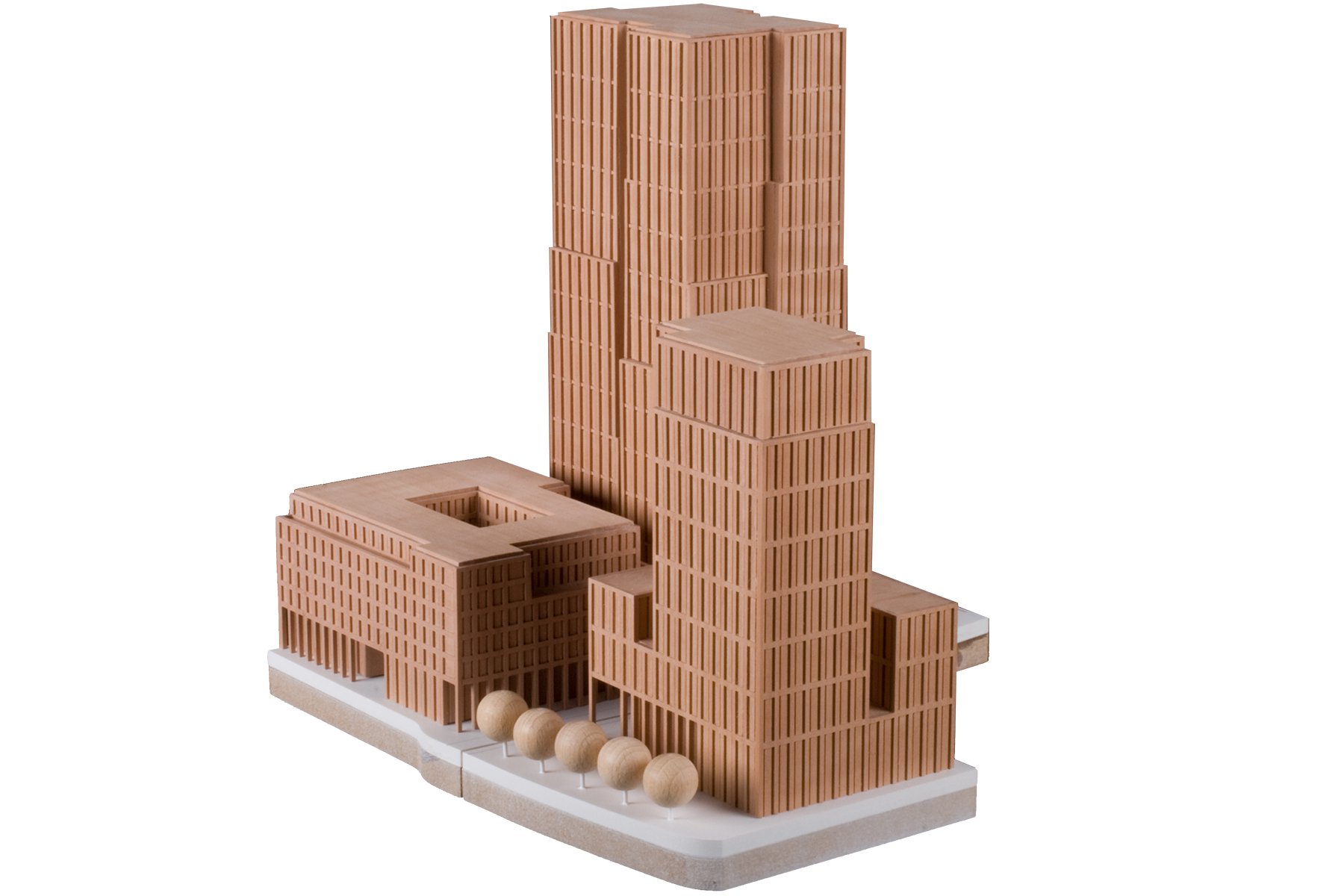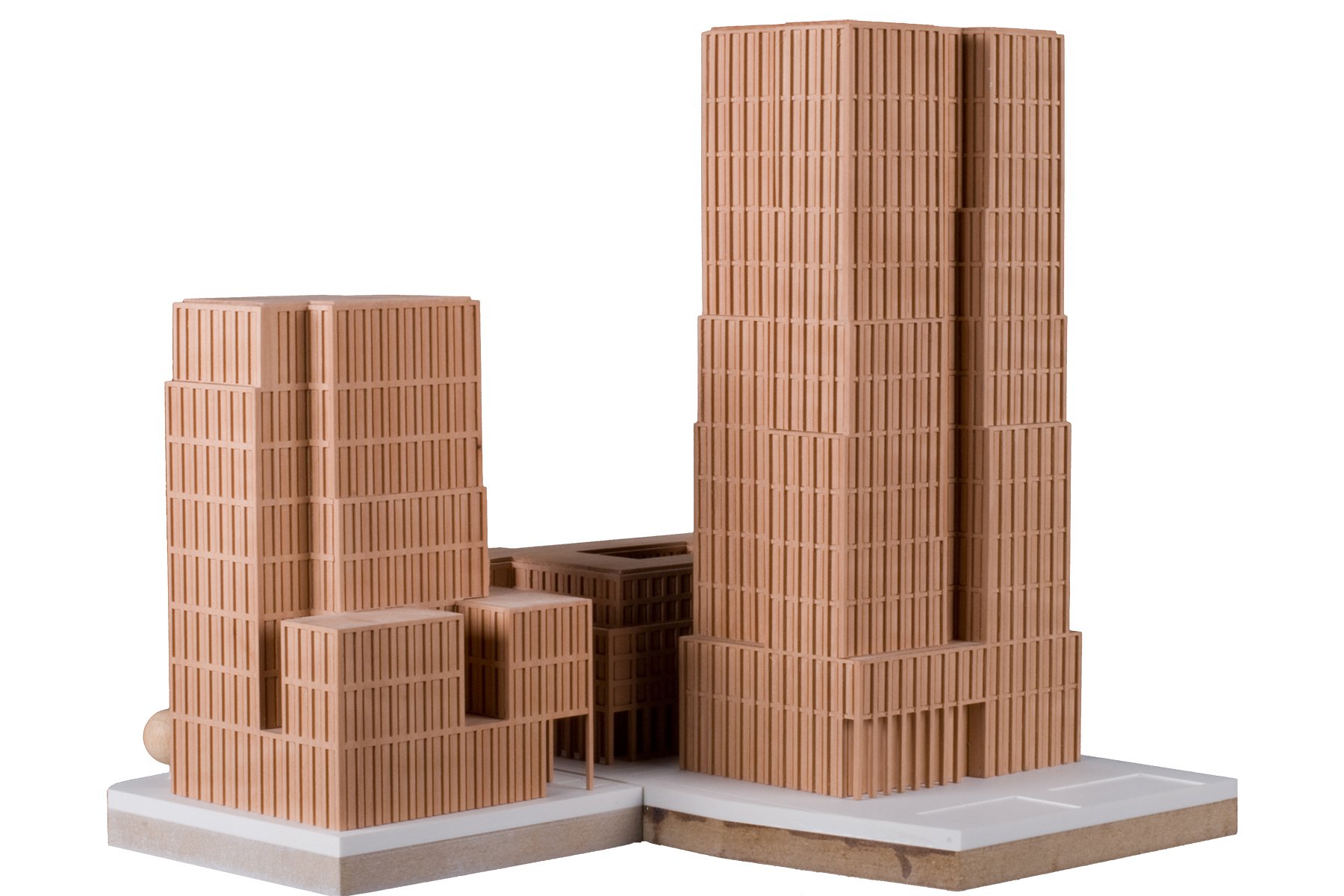 Frankfurt am Main
WinX und MainTor Panorama, office high-rise buildings
Assessment with Max Dudler, 2nd prize, 2009
DIC MainTor Südareal GmbH
gross floor area 56700 sqm


The MainTor area is one of the biggest inner city planning projects in Germany. On a gross floor area of 108,000 sqm, 3000 workplaces and 108 exclusive apartments as well as retail and gastronomy spaces are to be built. For two of the planned high-rise structures, namely the 100m large WinX and the 60 m high Panorama, an invited competition was held. happarchitecture took part together with Max Dudler Architekten, Berlin. Modeled after the illustrious New York skyscrapers from the 30ies, the emphasized vertical line for both form and shell acts as the subtly transformed, repetitive motif for the facade design. Deep, vertical cuts and flat horizontal offsets form the structure of the towers. The building shell presents an elegant grid of stone columns and beams that frame the bi-axial, two-to four stories high window elements. Vertically profiled supports create a subtle sculptural effect and the lively shadow play of their varying strength depending on building and building part underlines the slim physique of the buildings.
project team: Jens Jakob Happ, Max Dudler