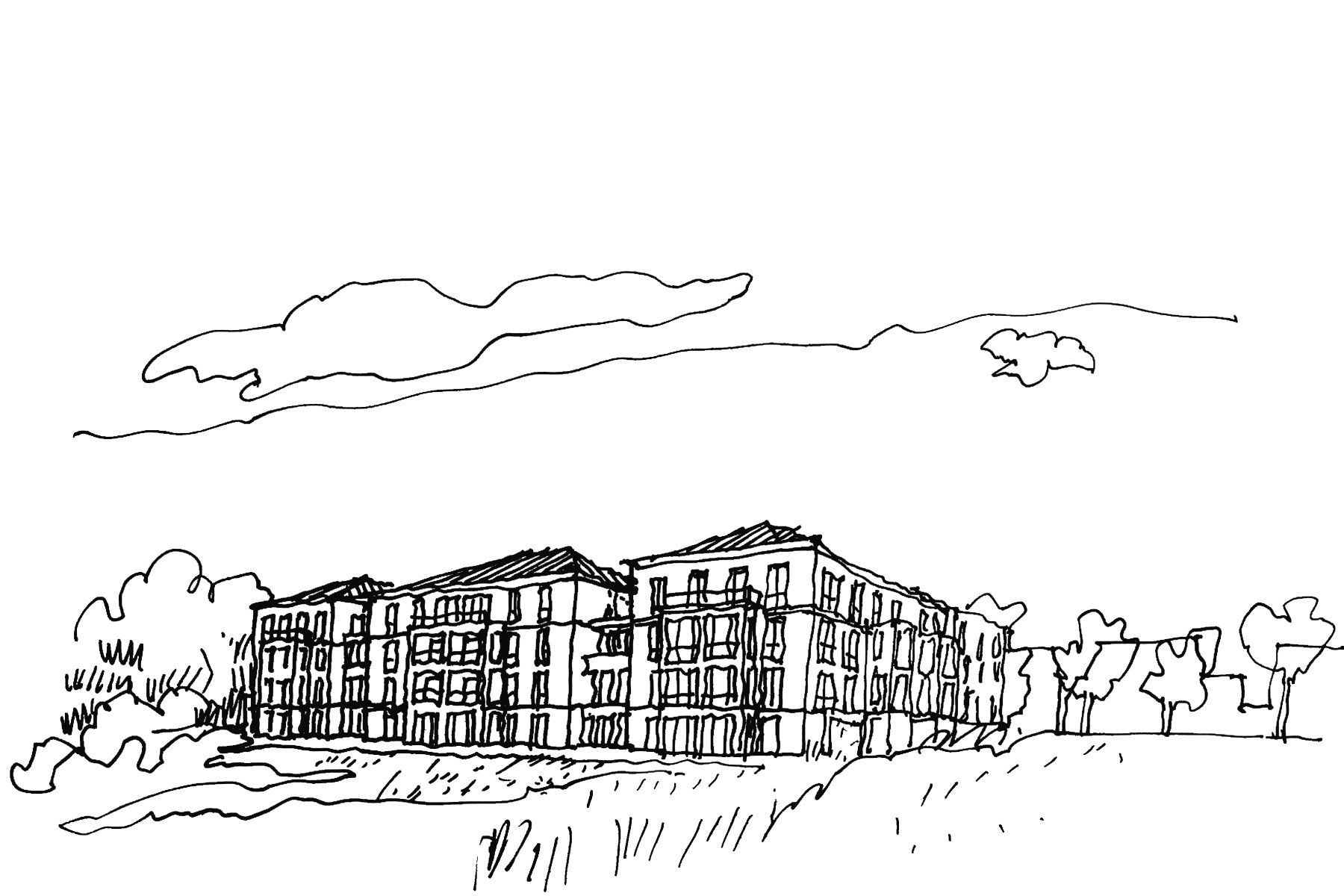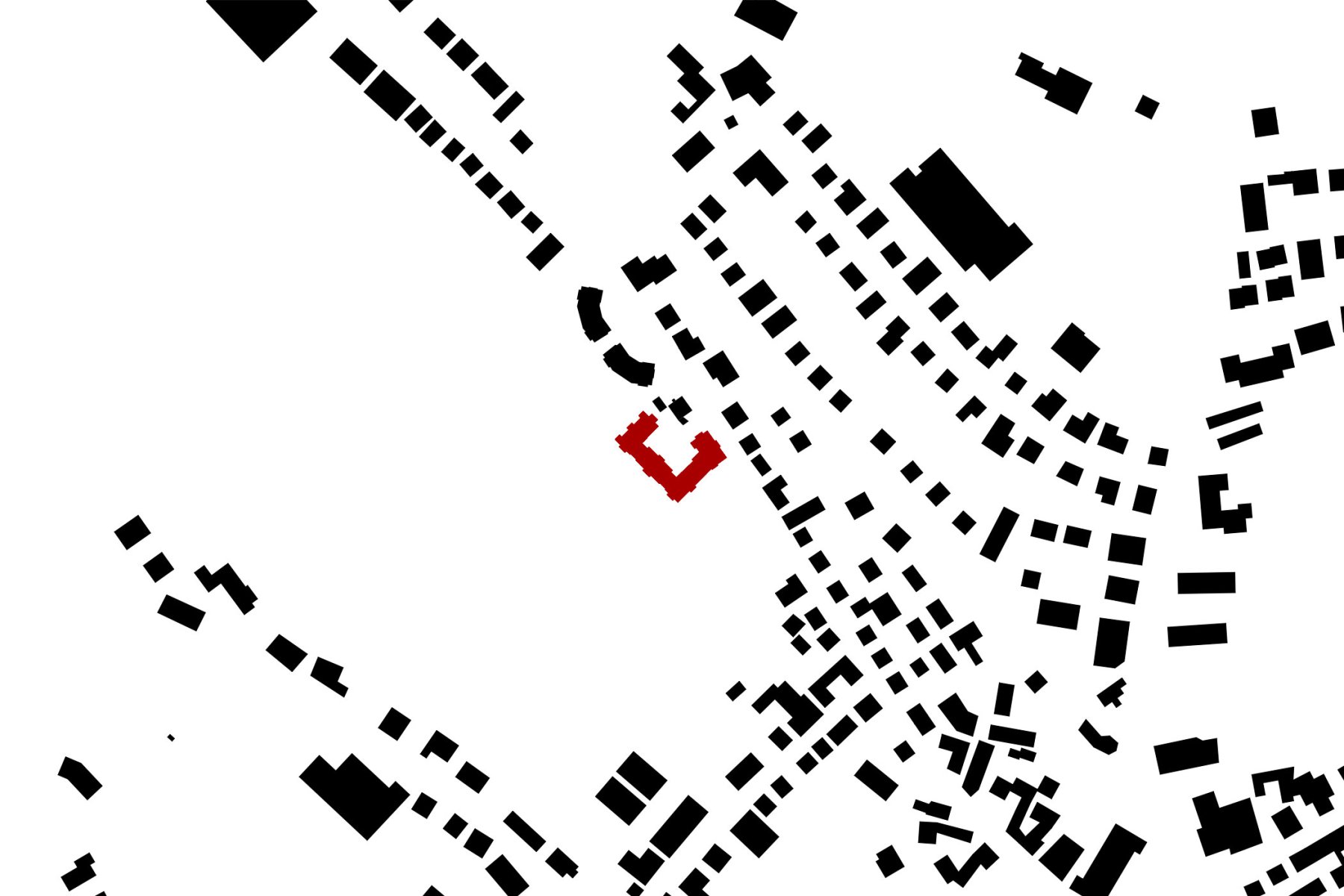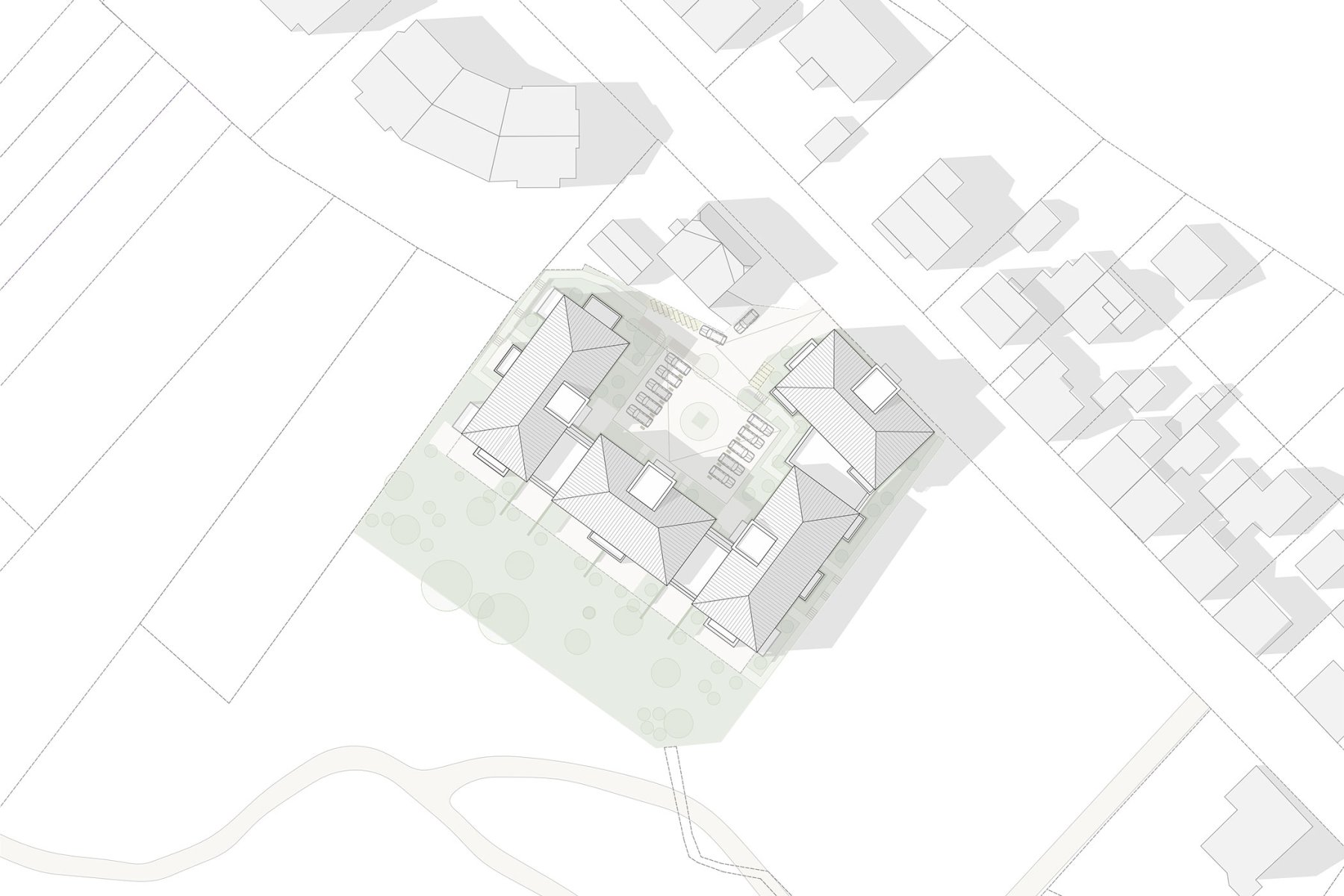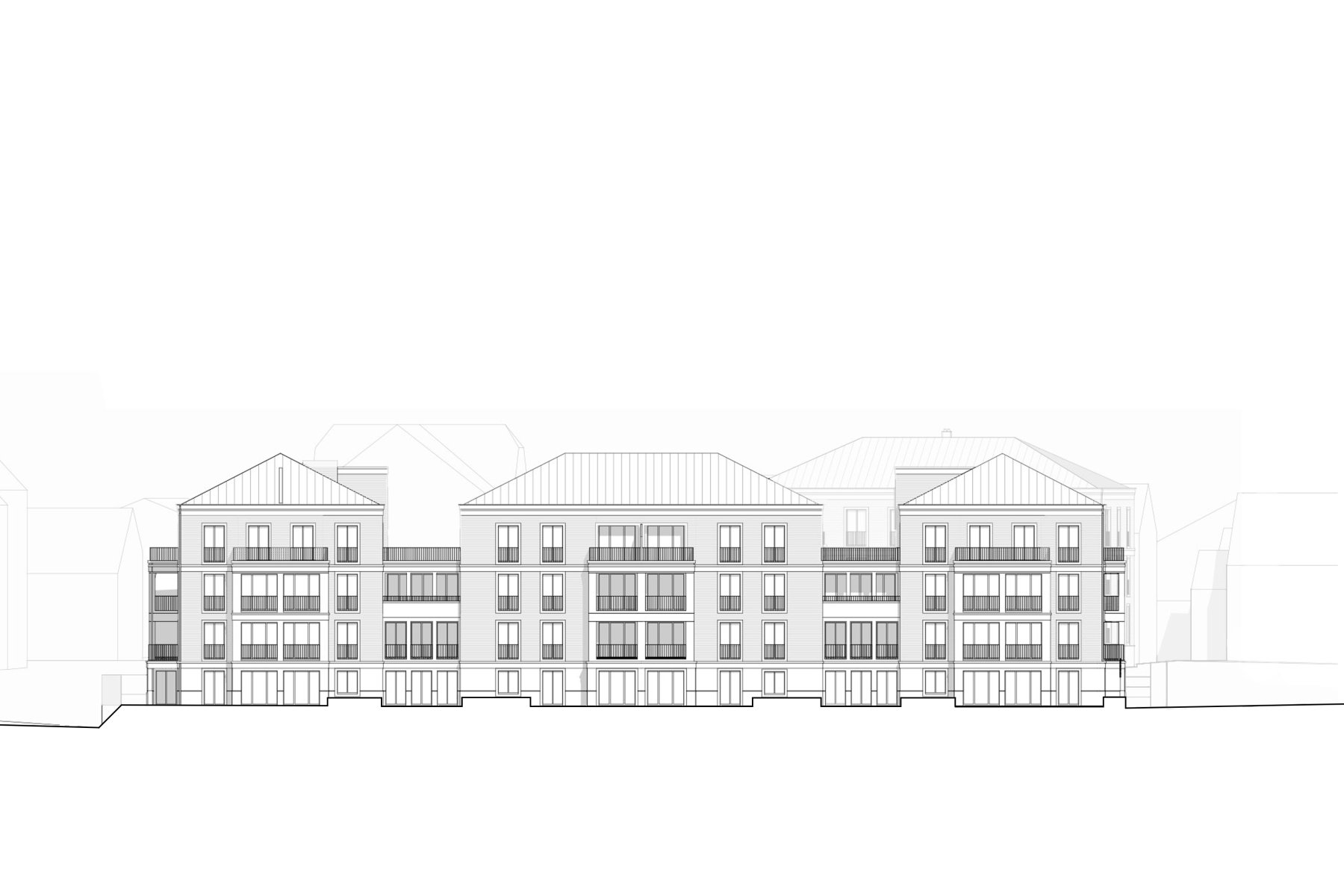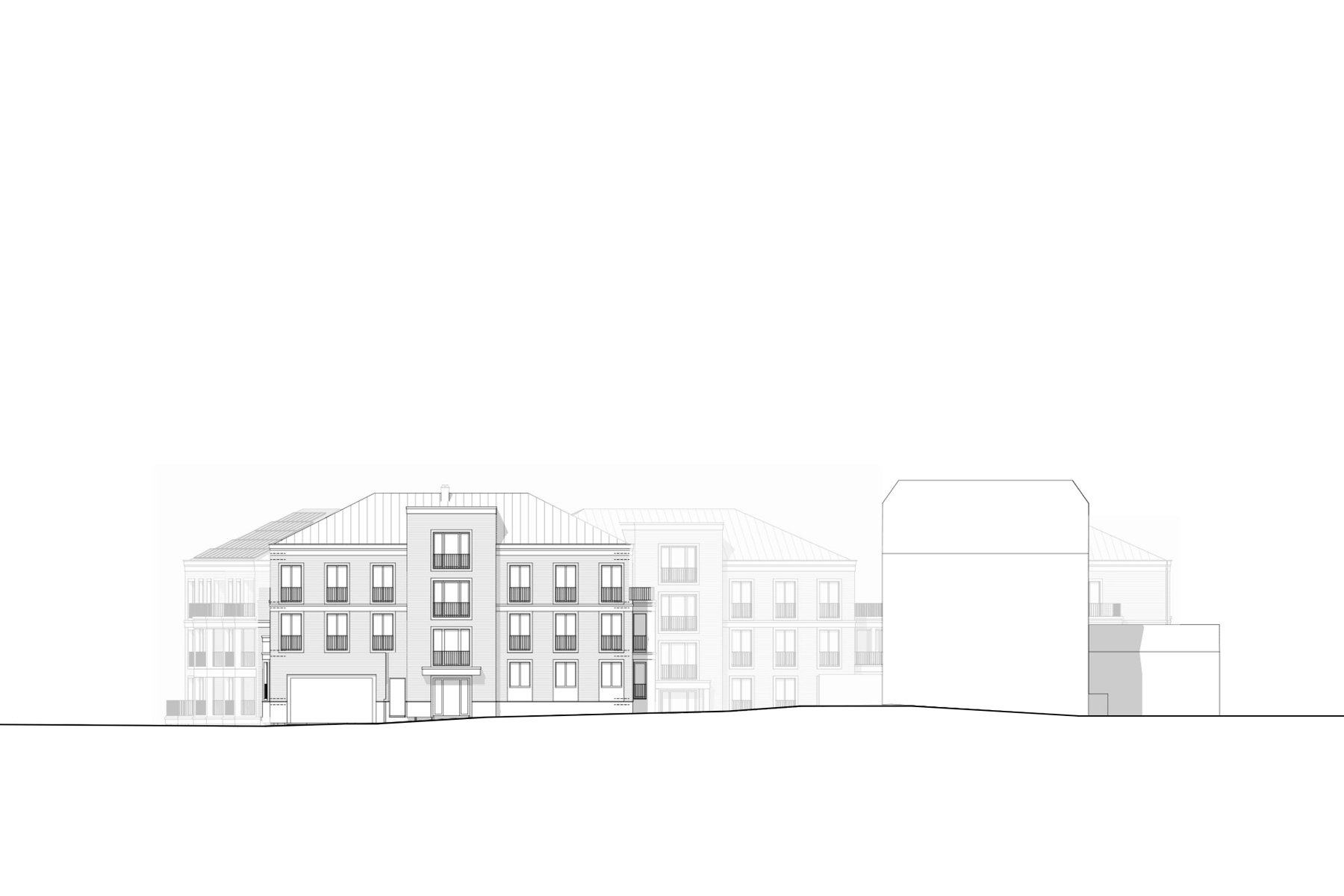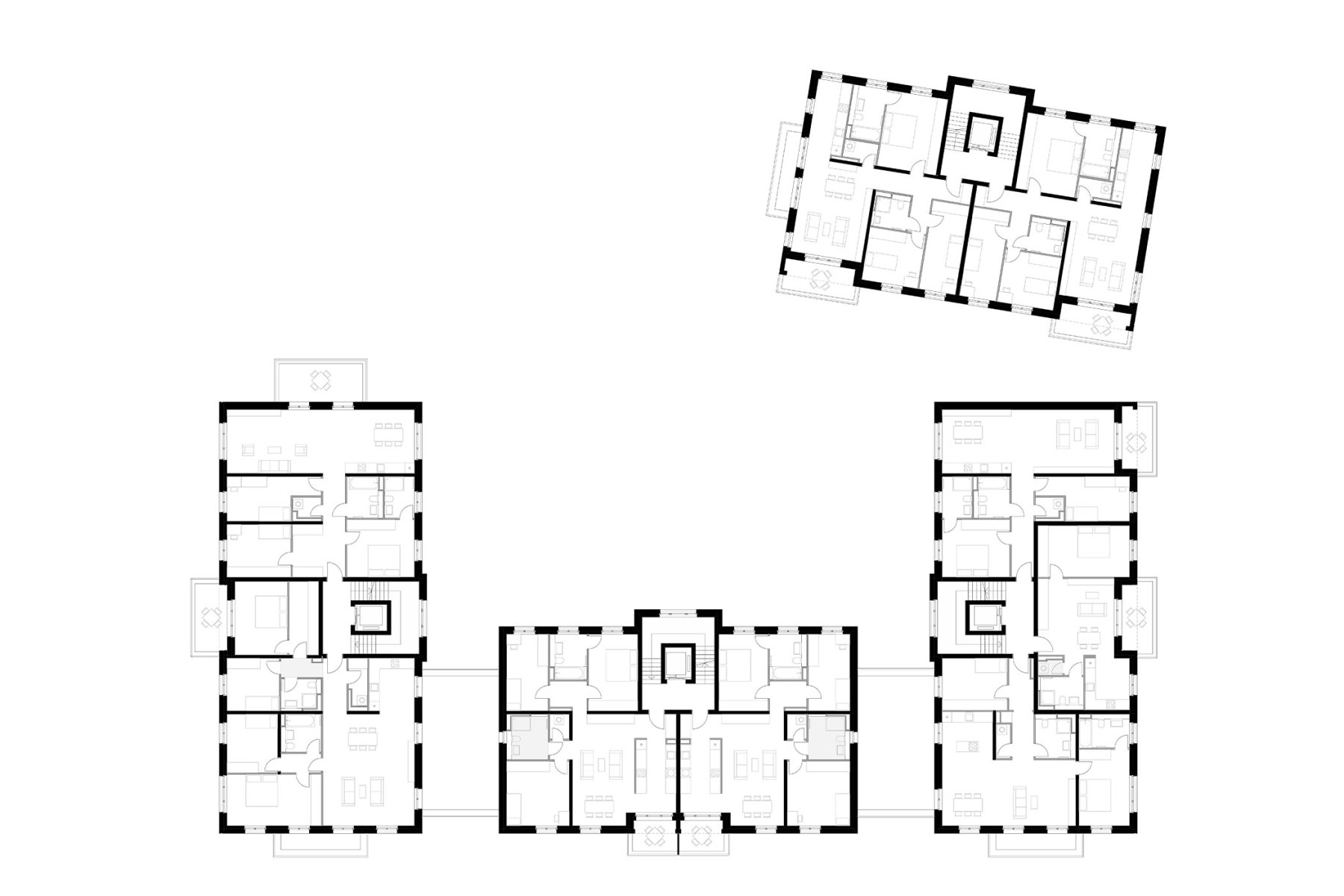 Niedernhausen
four multi family houses with 36 living units
direct commission 2020
rheinbau invest GmbH
service phases 1-4, gross floor area 4836m2

Situated in the Taunus mountains, Niedernhausen is an attractive, suburban community close to the Hessian capital of Wiesbaden. Here, set in the middle of a quiet residential area, a four-part new construction with a total of 36 units is built on a former commercial plot spanning across 4162 sq m. In connection with a neighboring founding period villa, the new buildings create an ensemble of coherent scales and proportions, integrated harmoniously into the urban planning context as well as fully taking advantage of the favored hillside location overlooking the Autal river valley. Arranged in a U-form, the residential buildings feature three full storeys and a Souterrain level. They are forming an inner courtyard connecting with Idsteiner street via a short, slightly sloping access road. While three buildings are accessible from the tree-lined, green courtyard, the slightly angled fourth one is following the course of the street and features a city-side entrance. The ensemble obtains its subtle presence from the light earth tones of the facades, the white plinth and the flat, slate-covered gable roofs, as well as the floor-length windows with window jambs. Plaster frames and cornices as well as oriels and loggias grant the buildings a fine plasticity, underlining the allover harmonious rhythm of the structure. The respective three-axis floor plans allow for generous, light filled apartments, partially infused with day light from three sides. The living areas facing the Autal river valley feature loggias, balconies and terraces so as to charmingly connect the inner with the outer.
project team: Roberto Roel, Victoria Welsch, Anjuscha Helbig, Matthias Scholz, Jens Jakob Happ