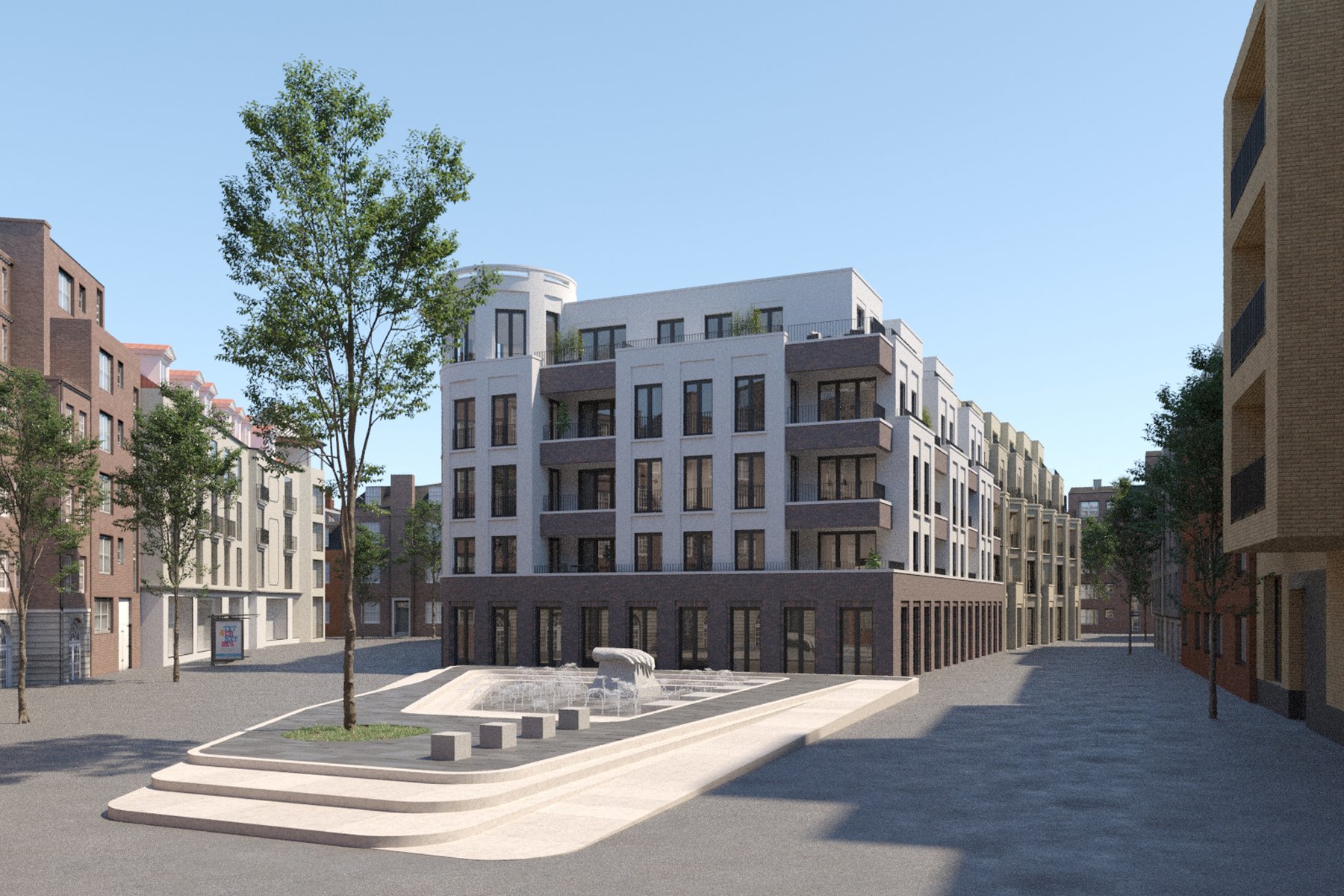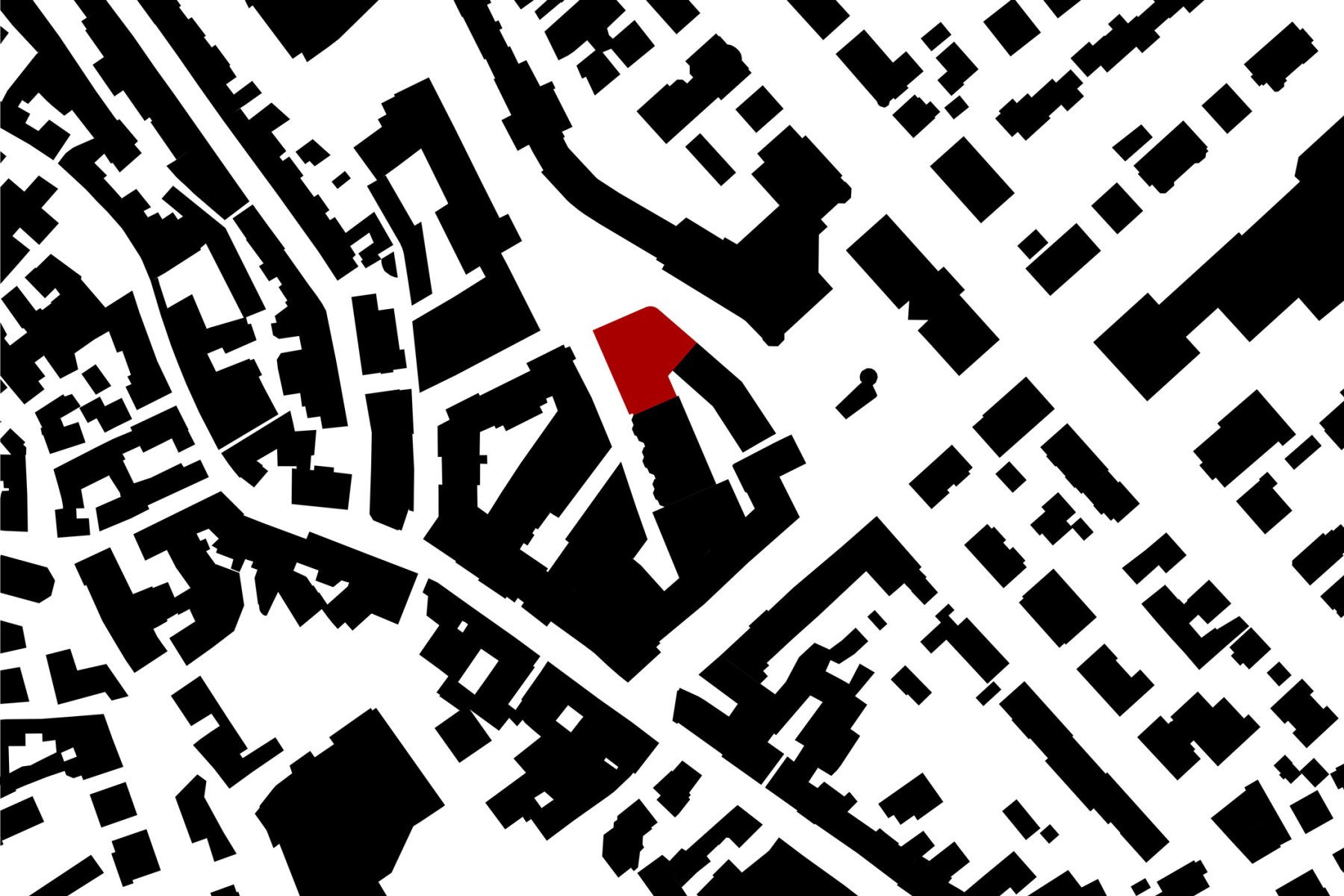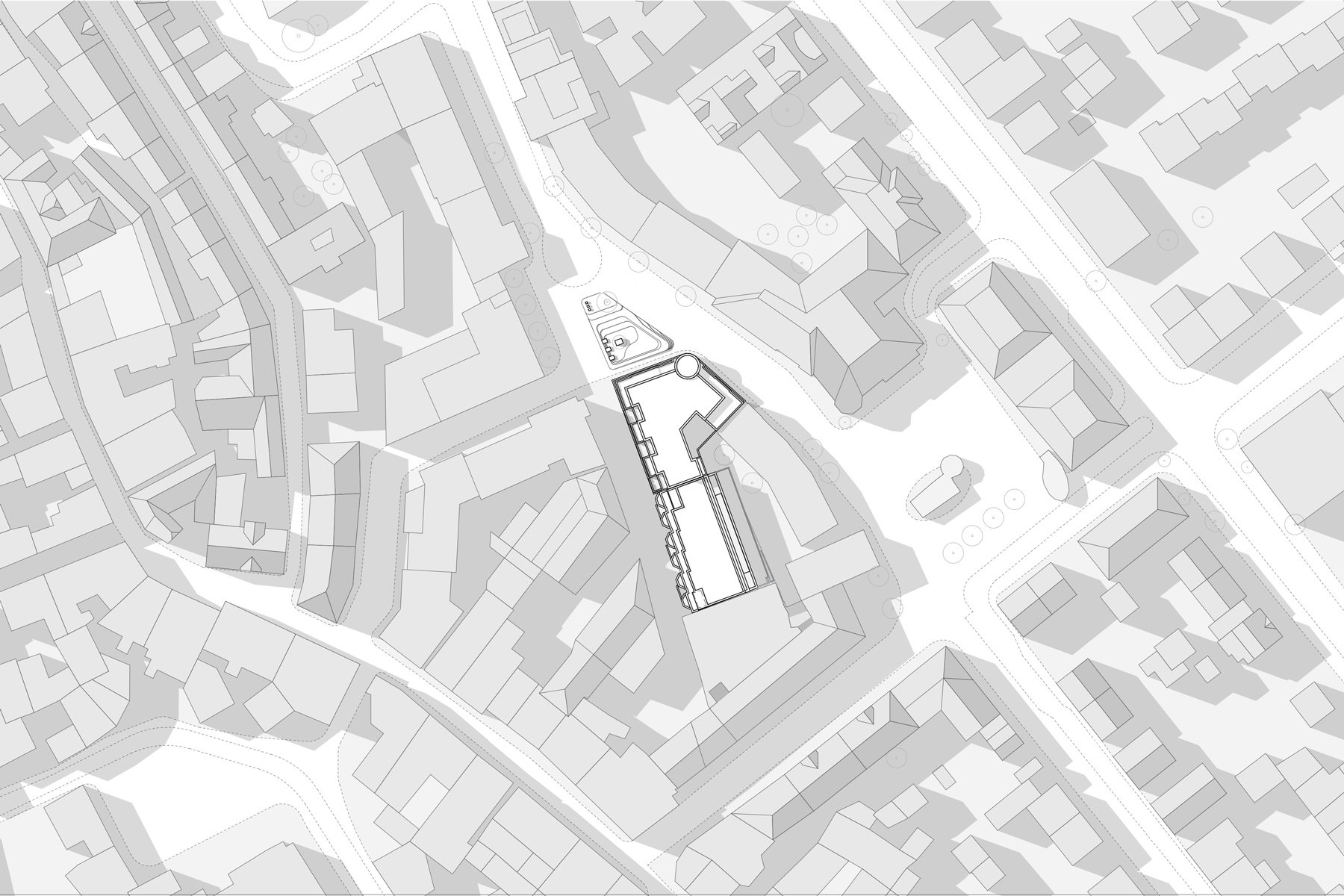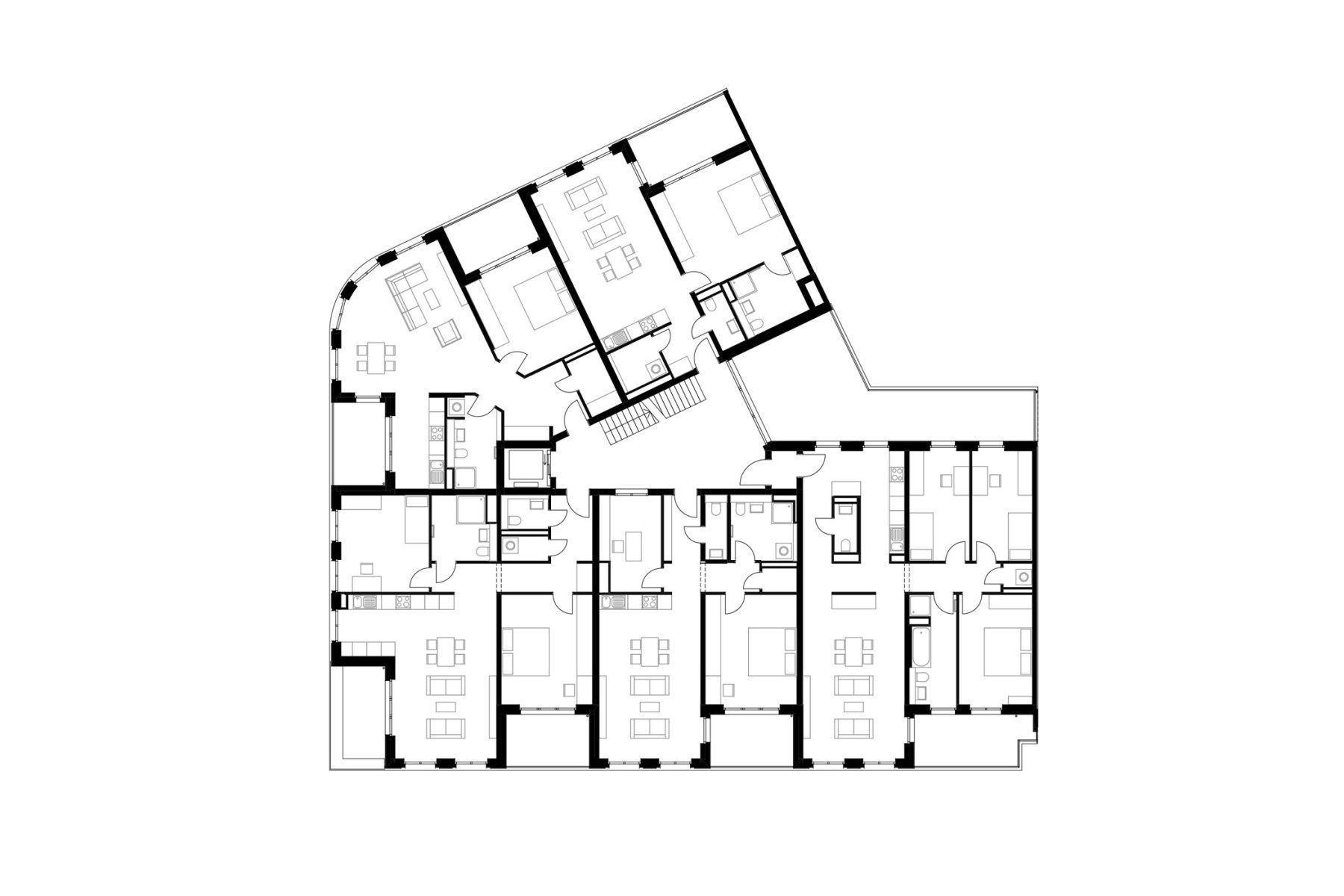 Oberursel
apartment building with a commercial part
18 residential units, 2 commercial units direct order, 2020
Raiffeisenbank im Hochtaunus eG
LPH 1-5, GFA 2,492 sqm


Chopin-Platz with the adjoining Commerzbank headquarters is to be reorganized and given a design in honor of the composer Frédéric Chopin. The current, heterogeneous design of the space situation is calmed down, intensely greened and clearly defined by the newly emerging building lines. The traffic routing, which is no longer up to date, is being modernized. The height and orientation of the new building is based on its neighboring buildings and takes up their lines. In addition to the commercially used ground floor, 18 residential units with a total area of 2,492 sqm are being built. The façade design emphasizes the corner of the building towards the Holzweg, which, with its rounding and single-storey tower top, forms a counterpart to the opposite corner of Epinayplatz.
project team: Jens Jakob Happ, Jelena Duchrow, Elvis Hot, Francisco Marín Nieto