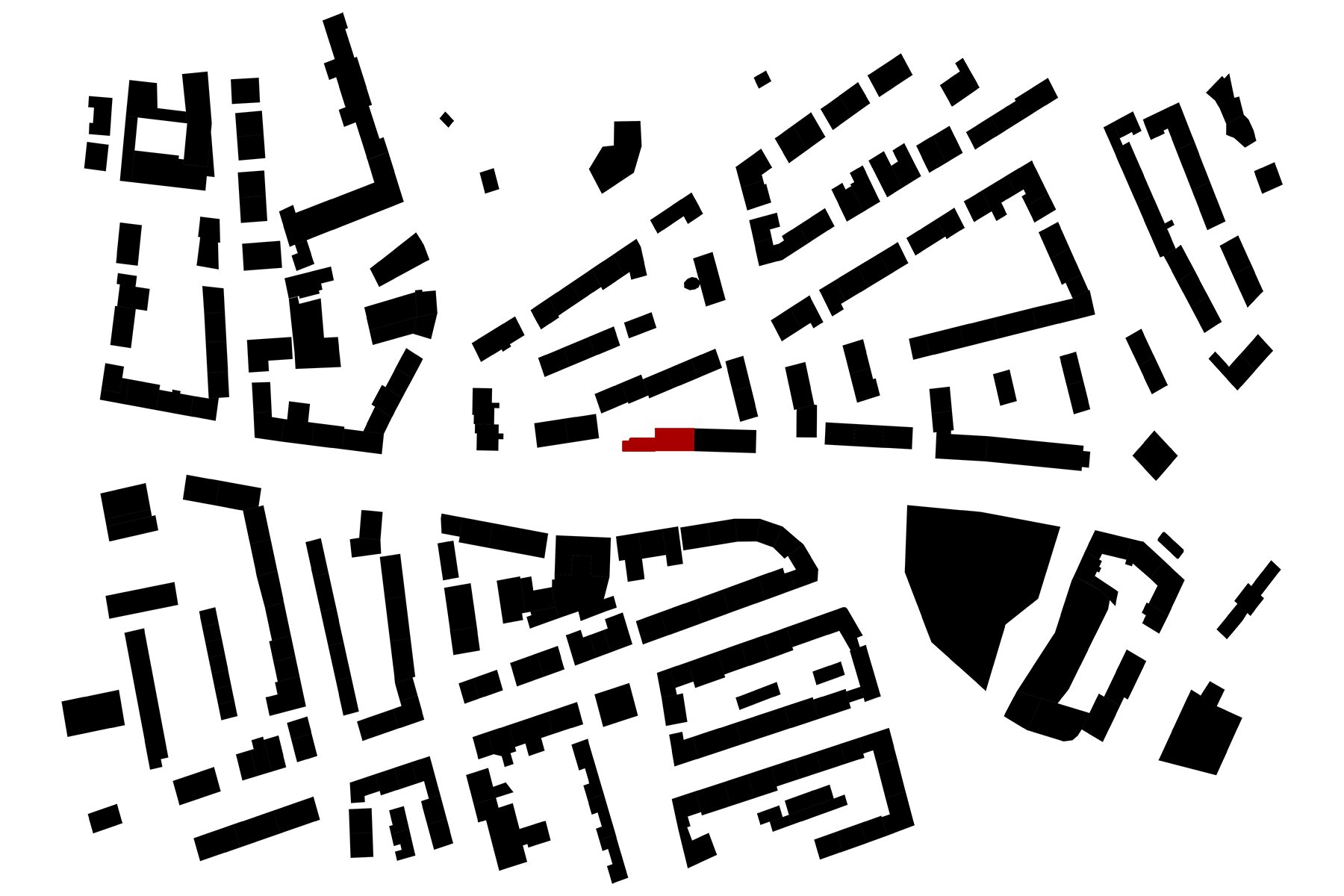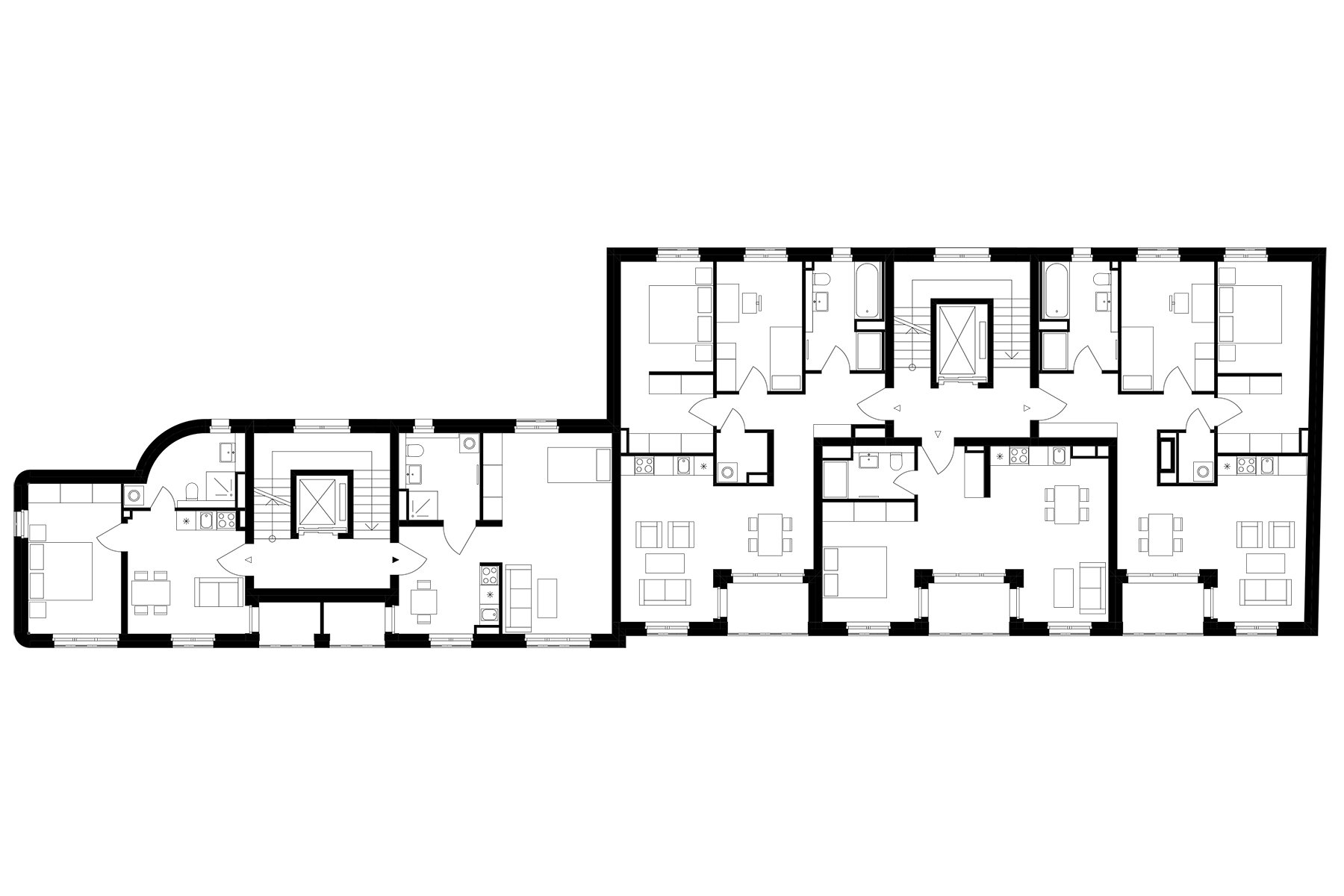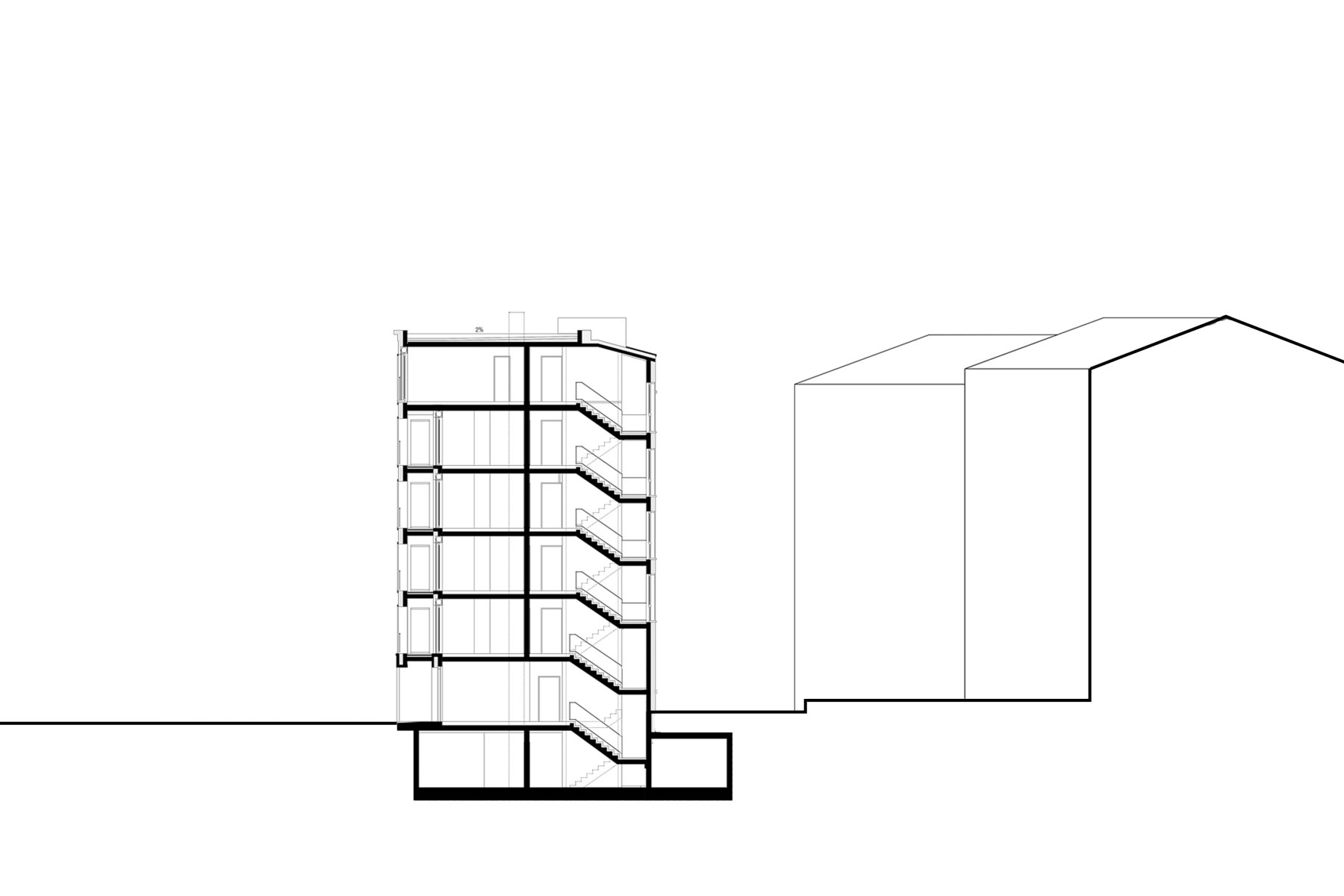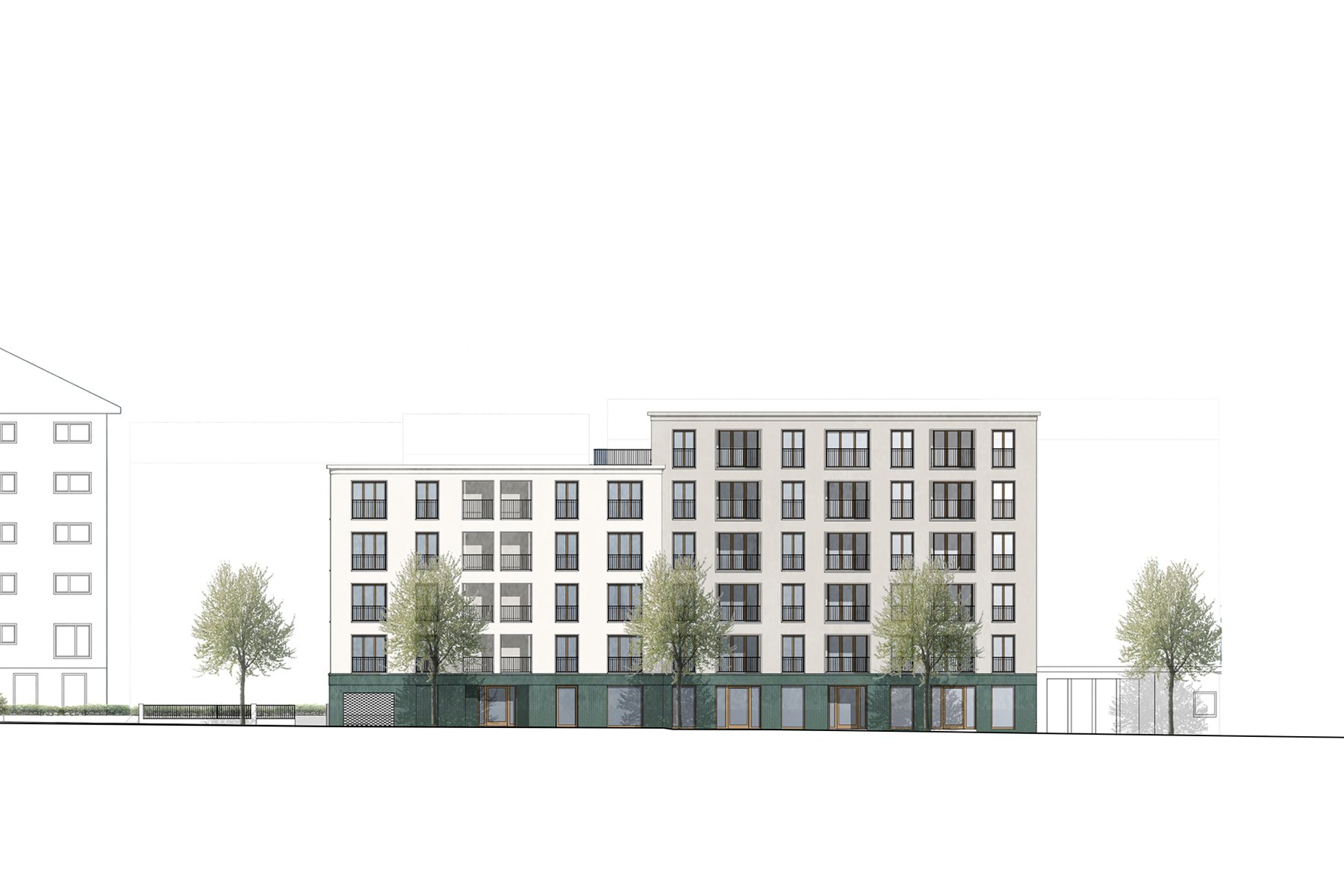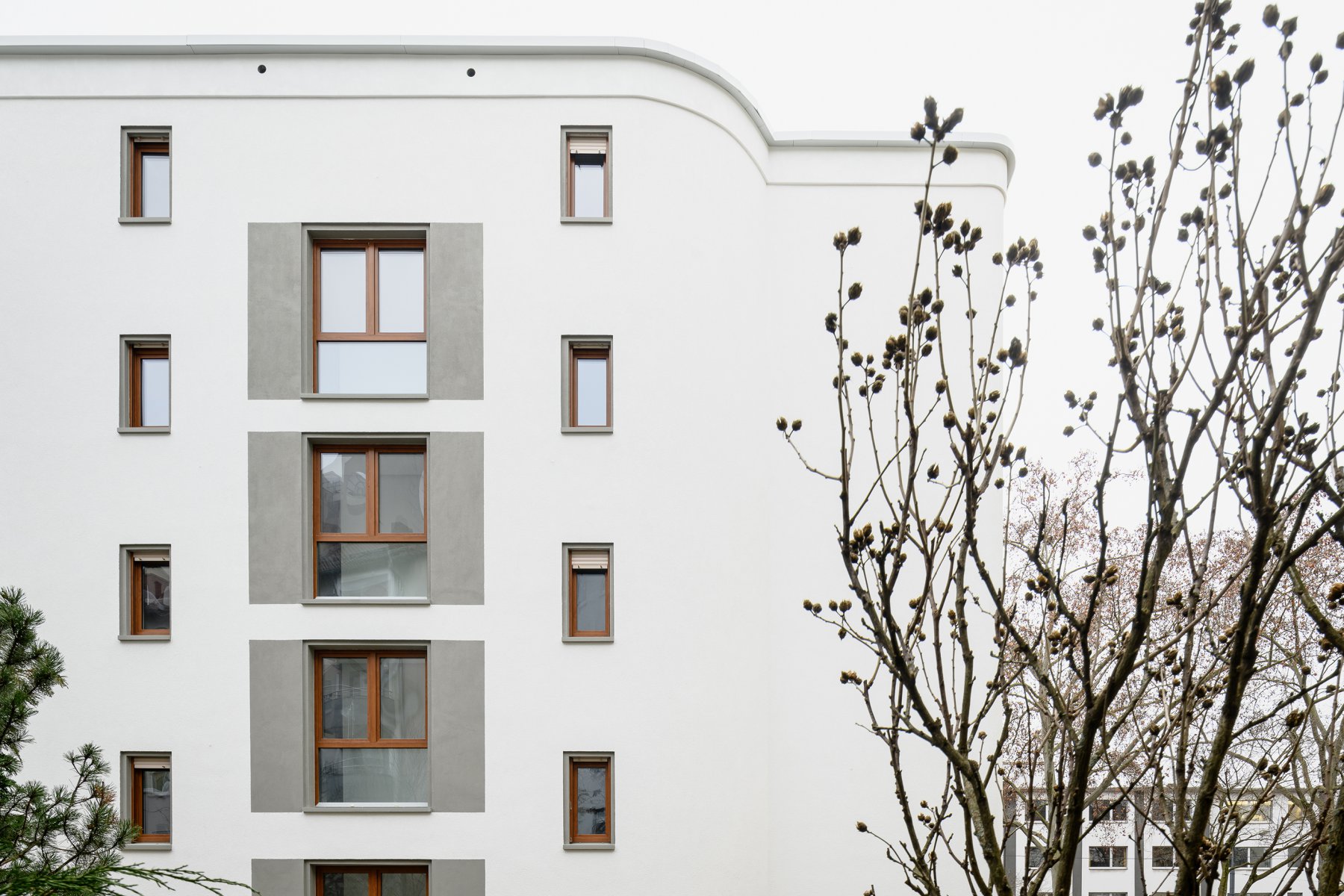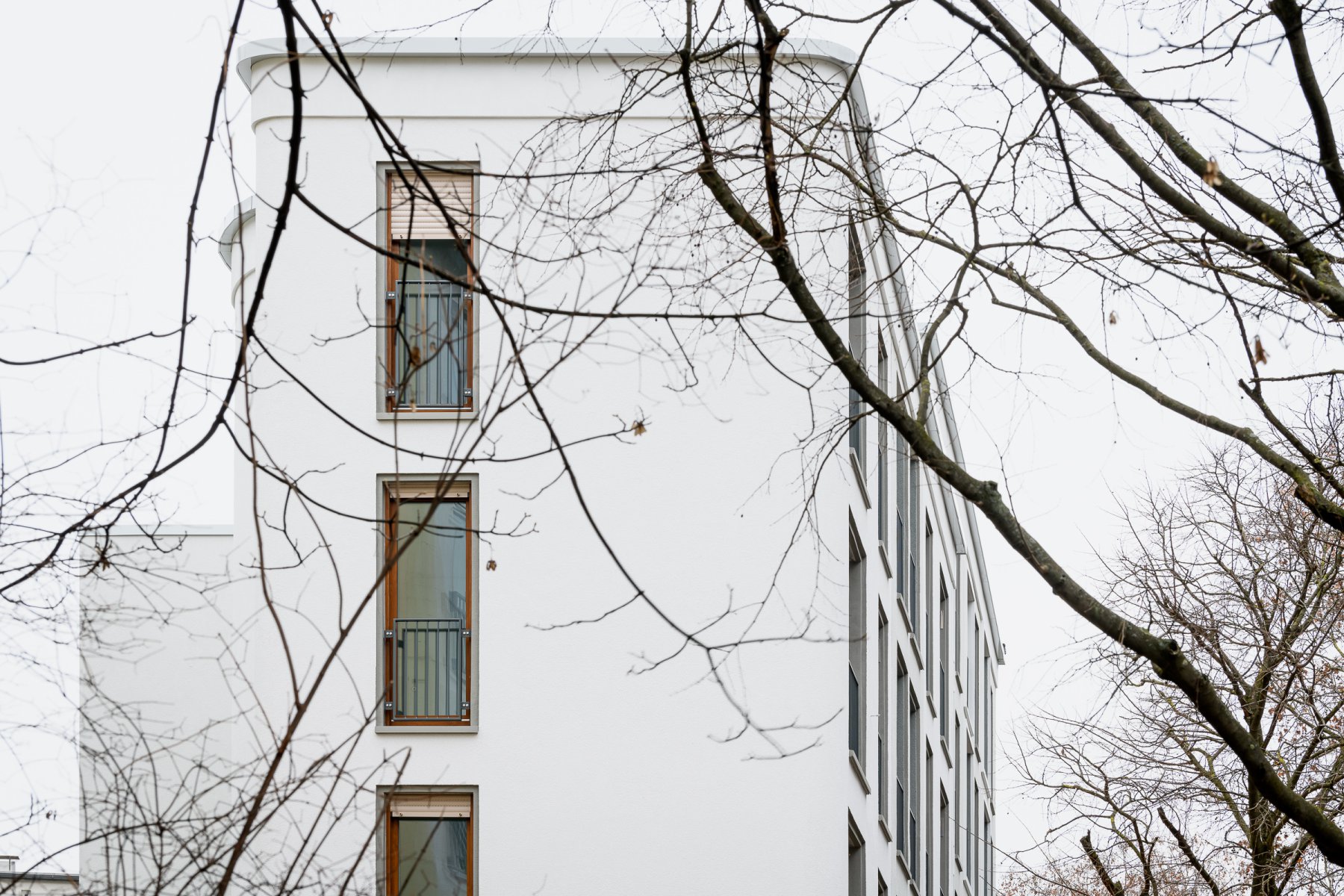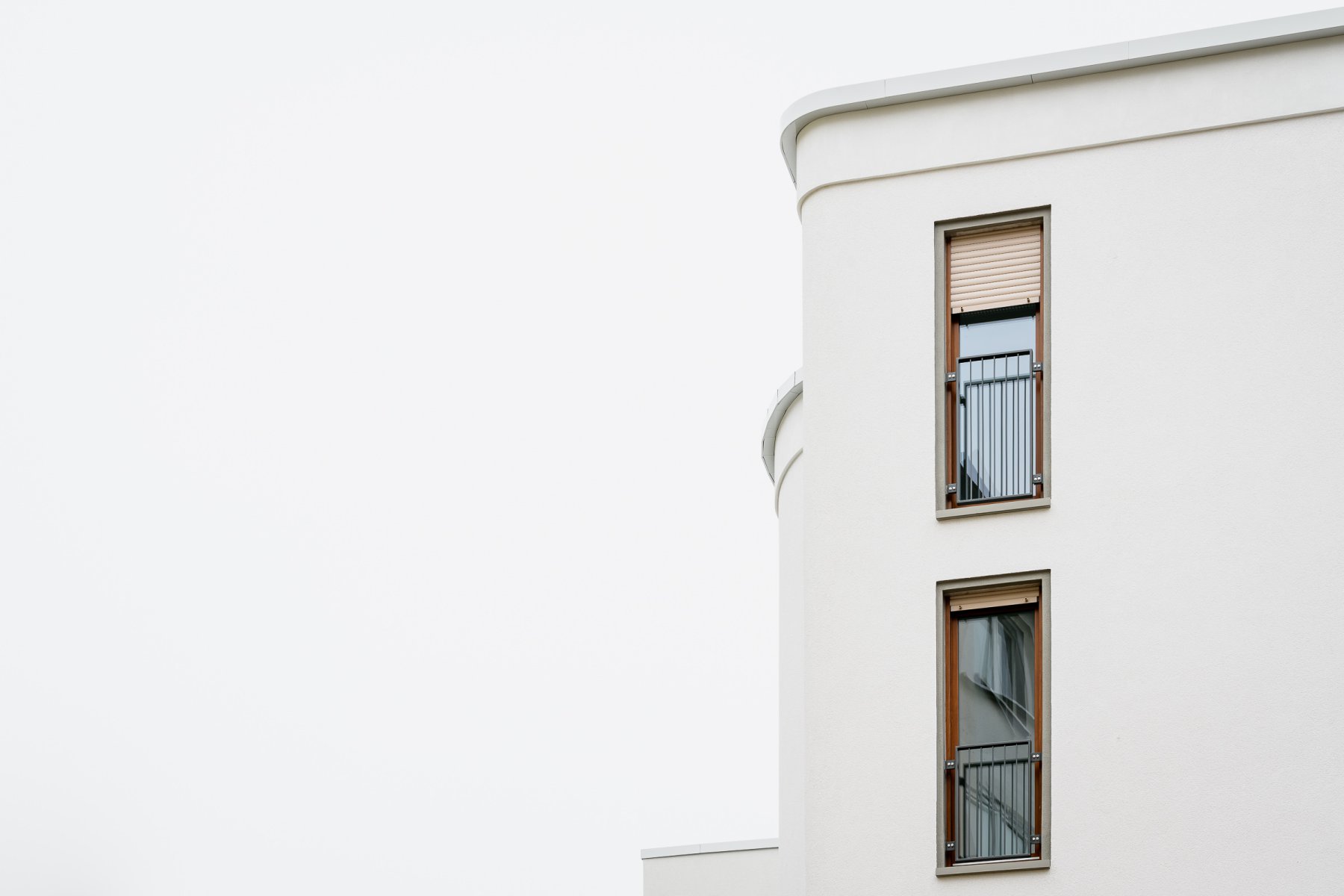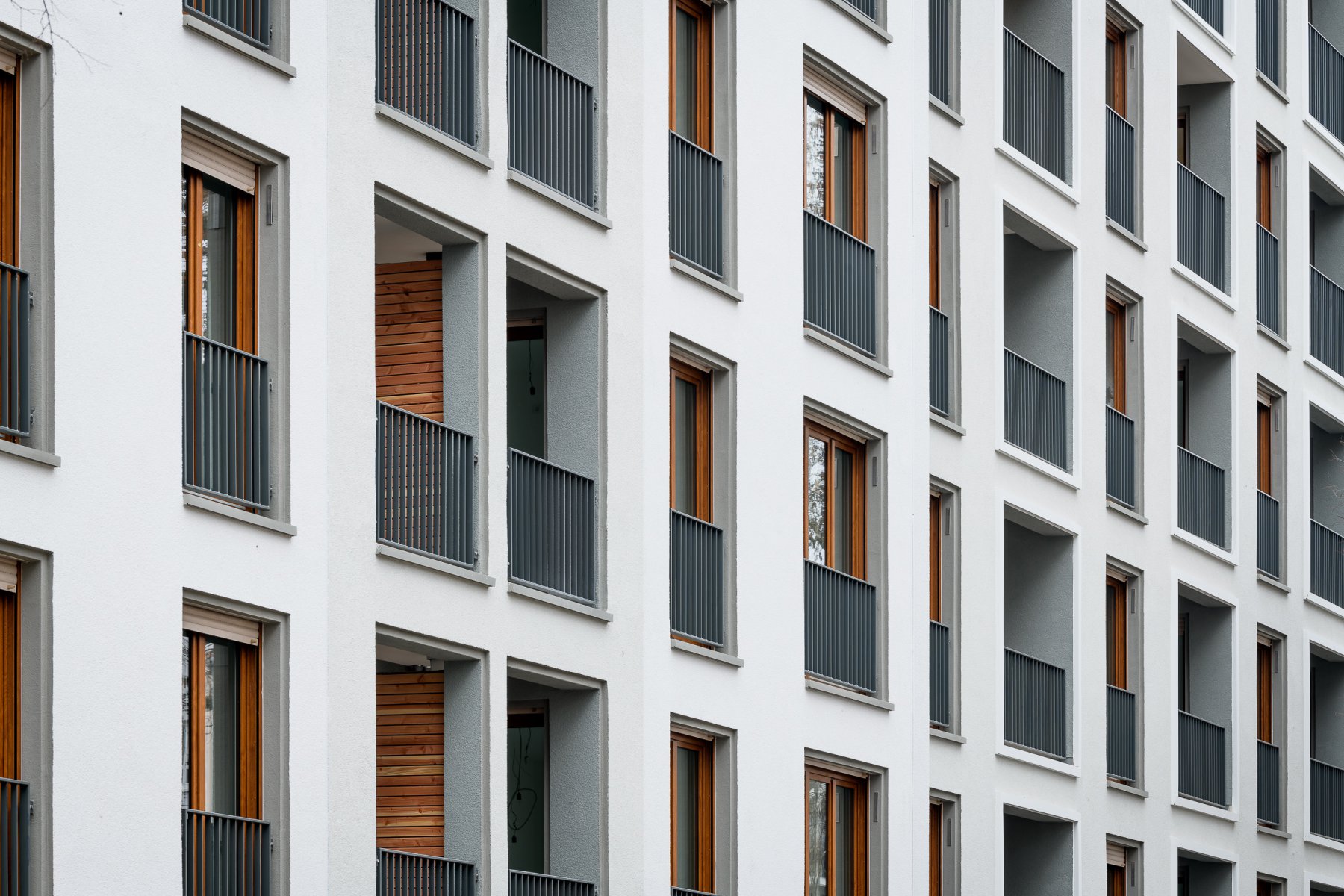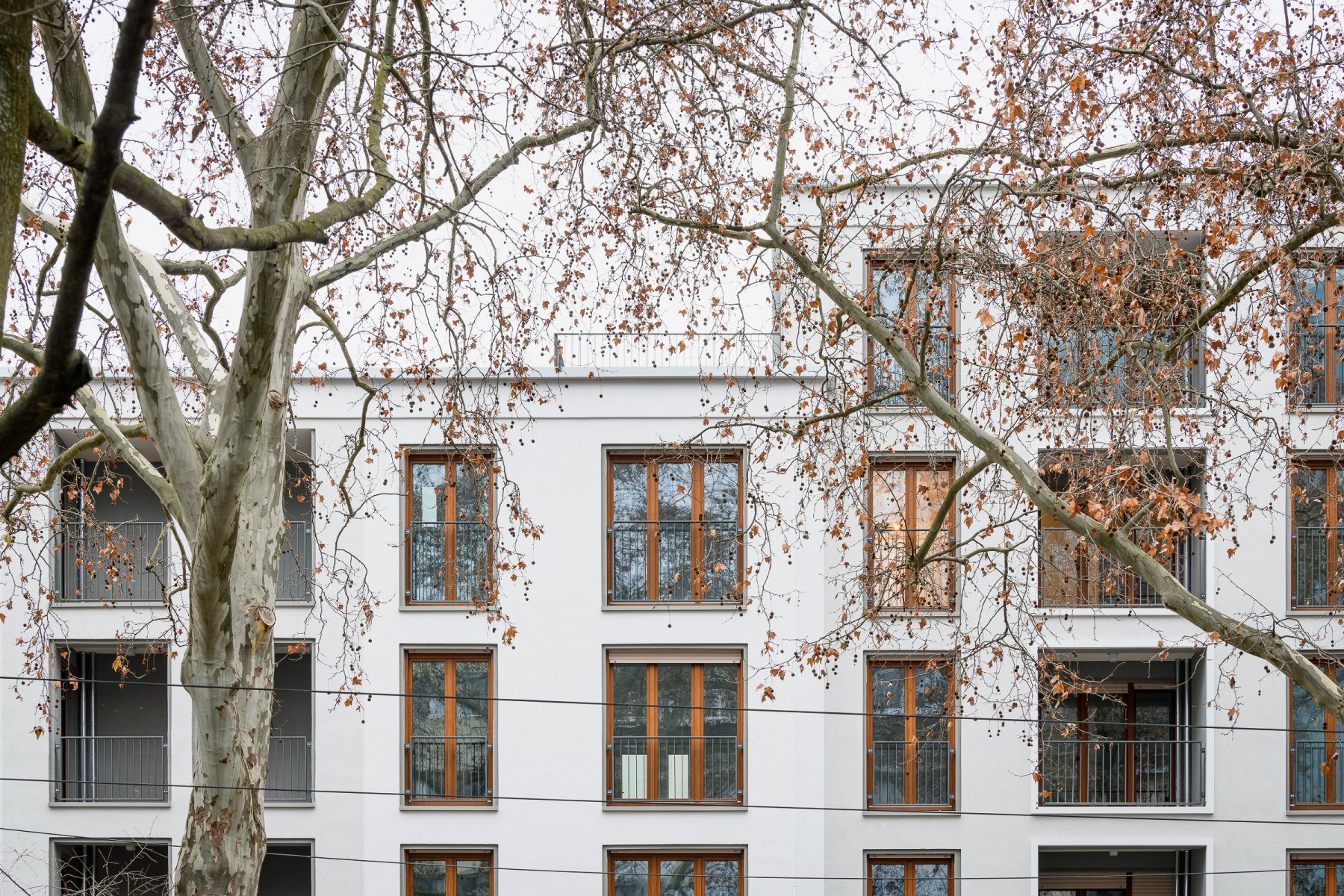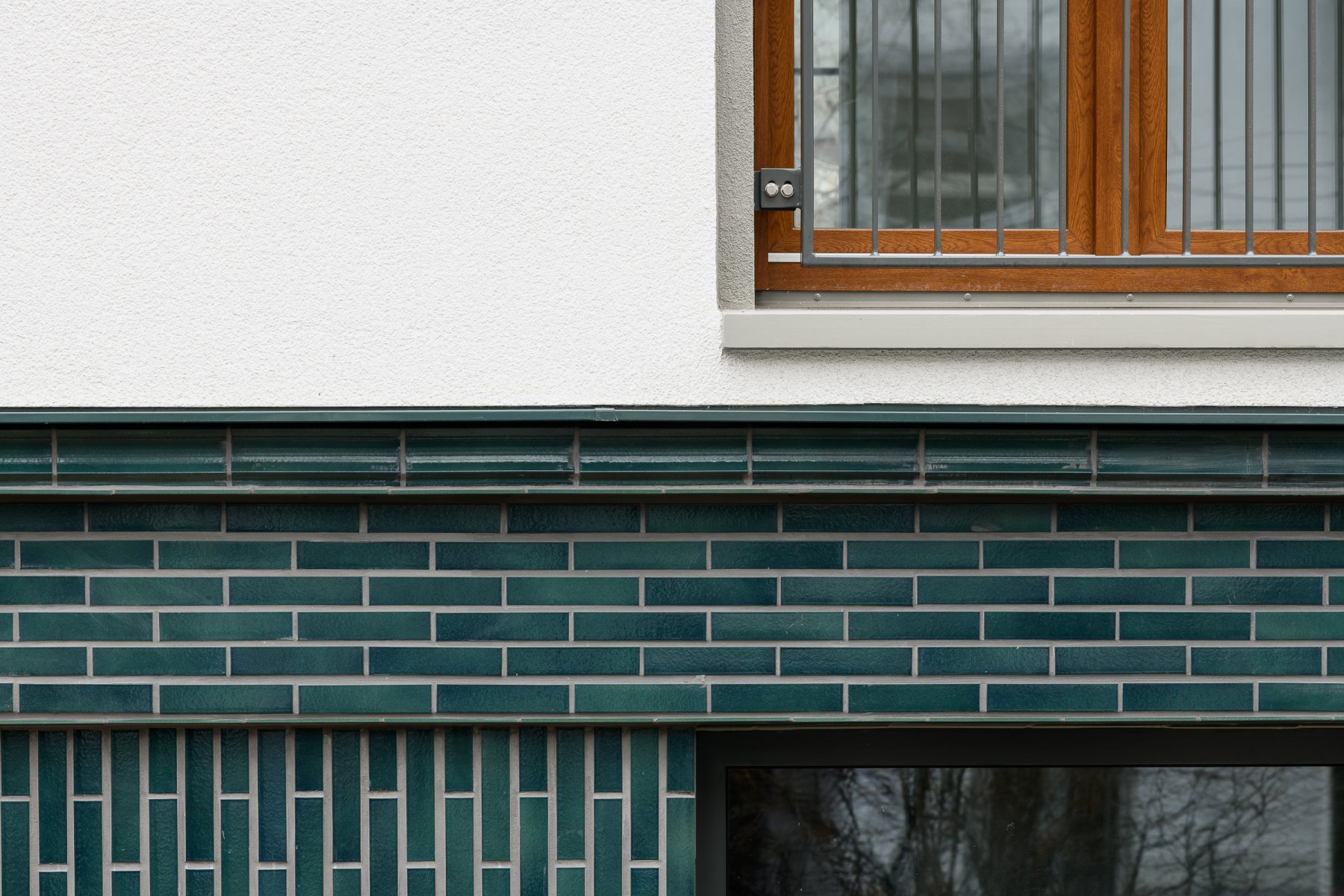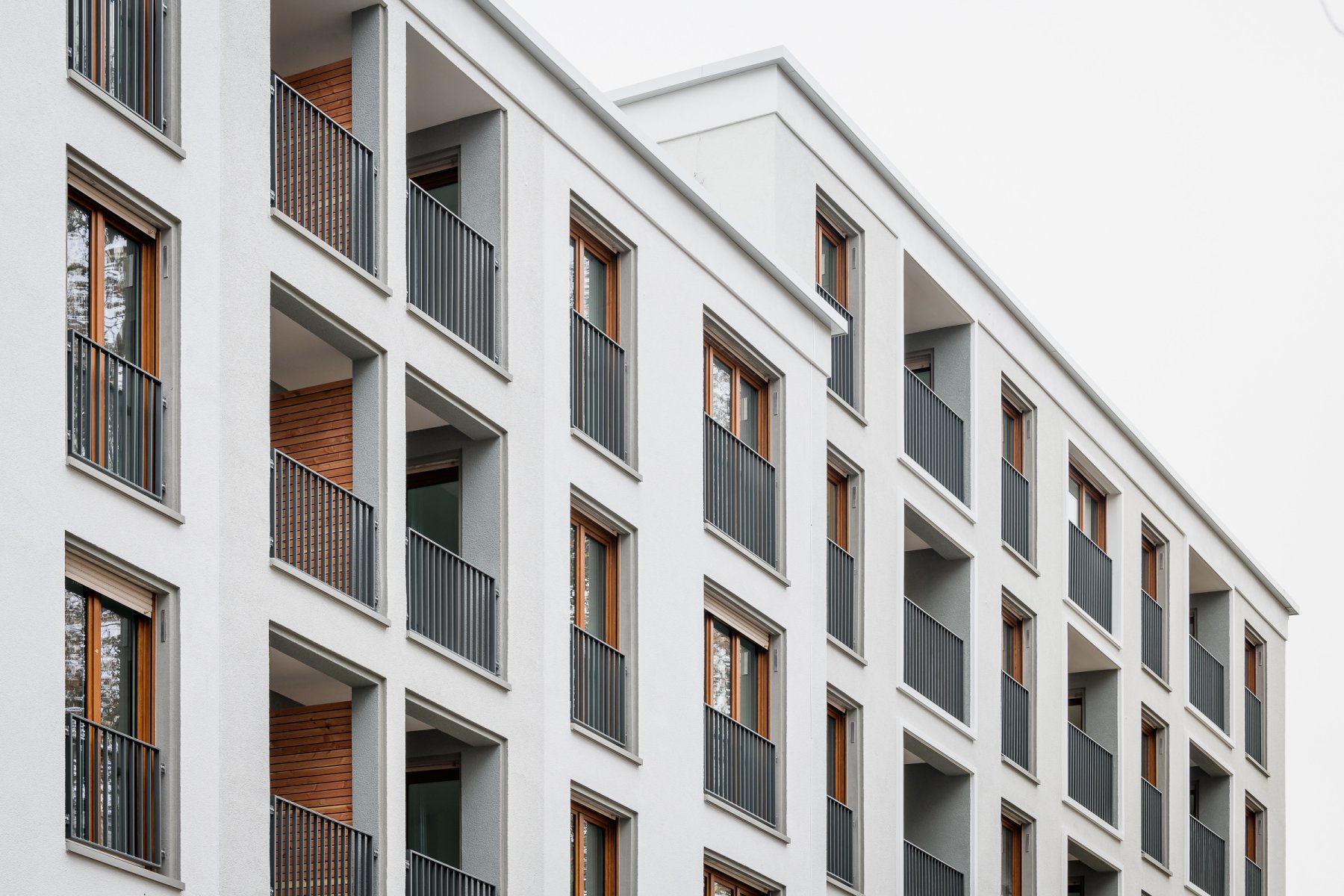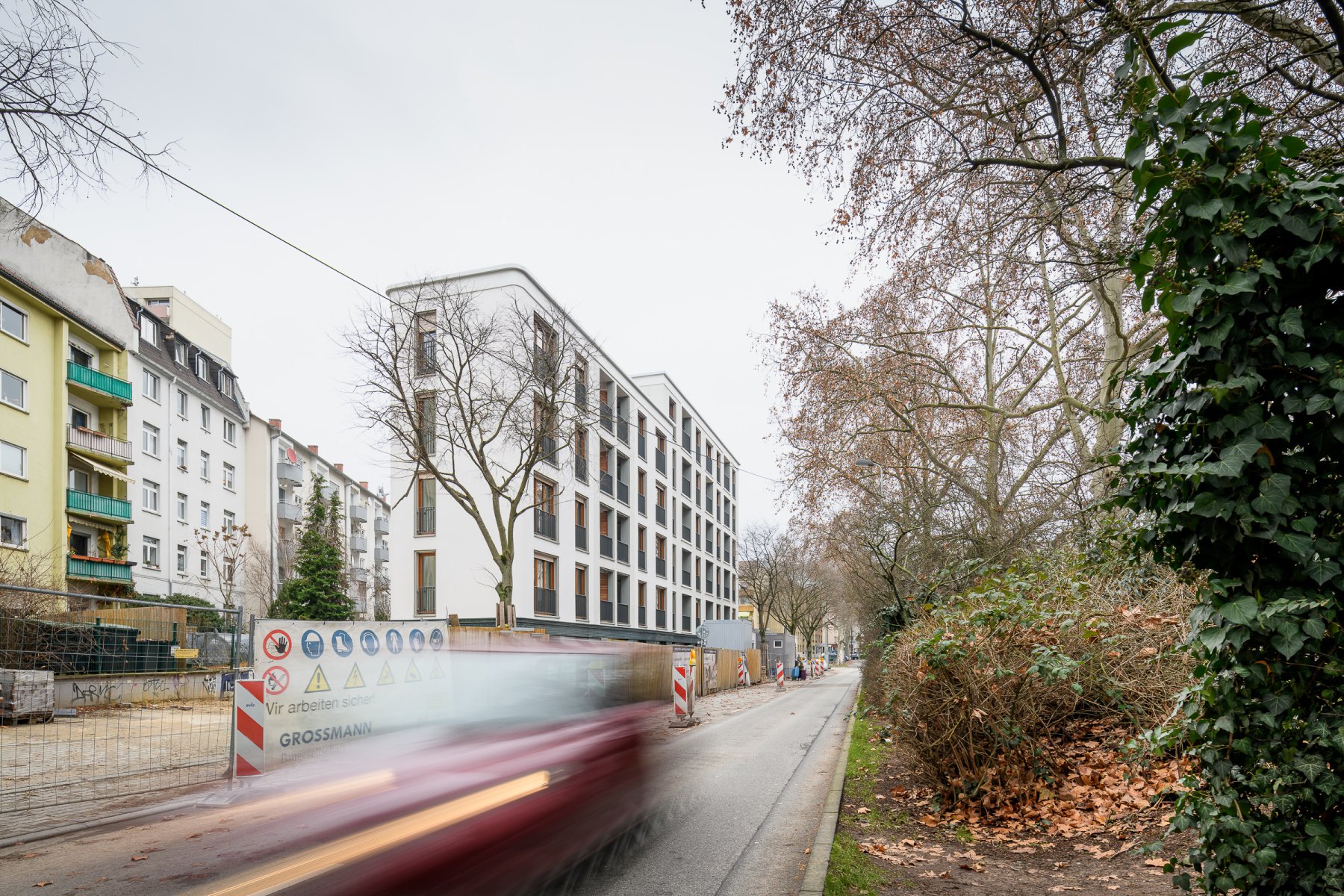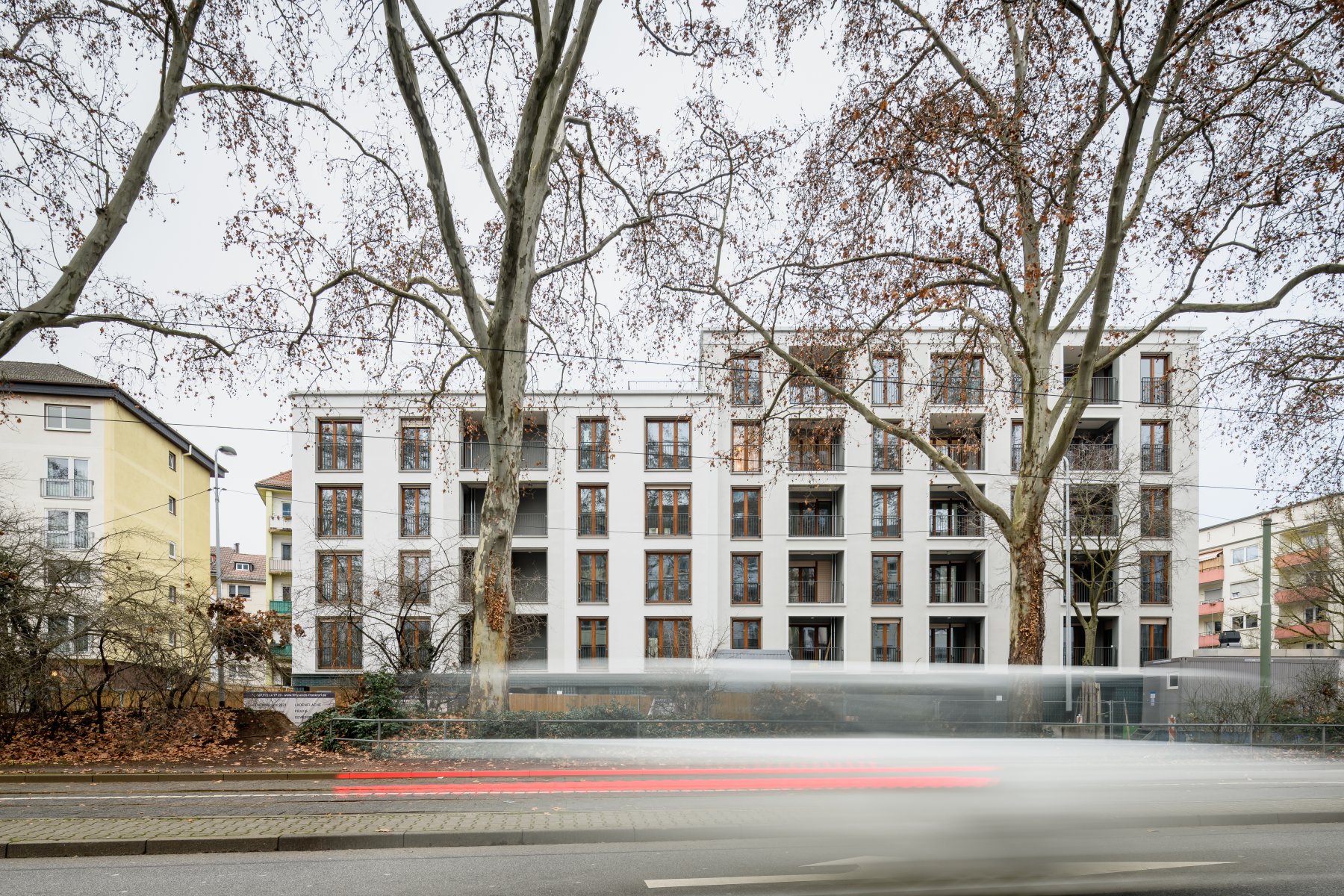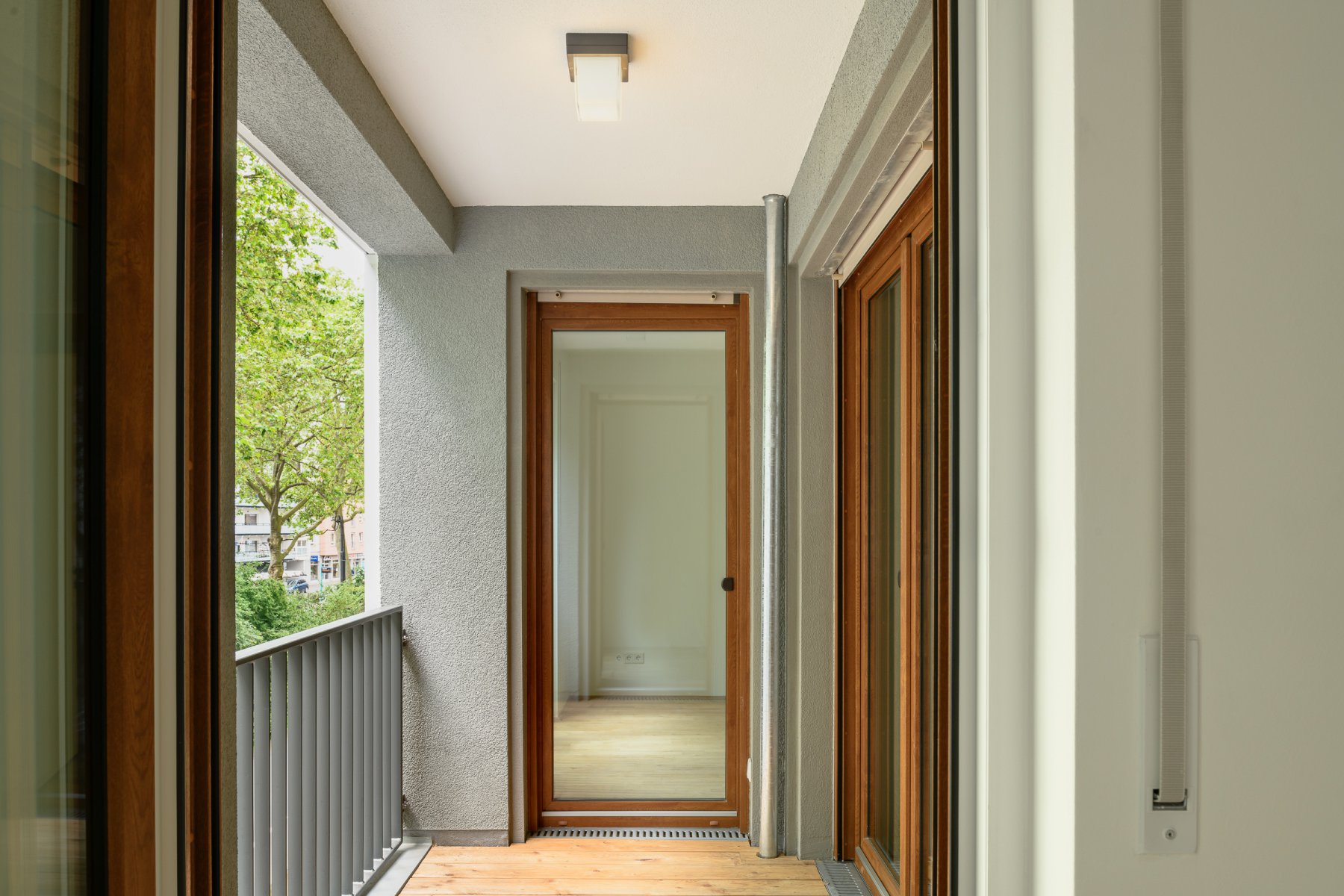 Frankfurt am Main
two apartment buildings, 22 apartments, two shopsdirect
Project Immobilien Wohnen AG, commission
service phases 1-5, completed 2021, gross floor area 2200 sqm


The lively Hanauer Landstraße in Frankfurt is seven kilometers long and forms the most important traffic artery towards the East. It features a widely heterogeneous appearance with interlacing residential, commercial and office spaces. The 5-storied residential structure is composed of two cubic structures of different heights, offset to one another, and newly defines a triangular, roadside plot. The new duplex structure is accessible by two different stairwells but appears as a connected address. As the block is not closed towards the west, the lower building ends in a rounded shape. The punctuated street-side facade is enhanced by a horizontal threefold division, upright window formats with detailed embrasures and a light-colored plastering in white tones. With its generously shaped entrances, the building last not least counts on the virtue of address generation. The plinth areas are embellished with green ceramic tiles. More than just a design feature, they add character and shine to the building's expression where it matters: on eye level.

project team: Jens Jakob Happ, Tobias Schafroth, Matthias Scholz