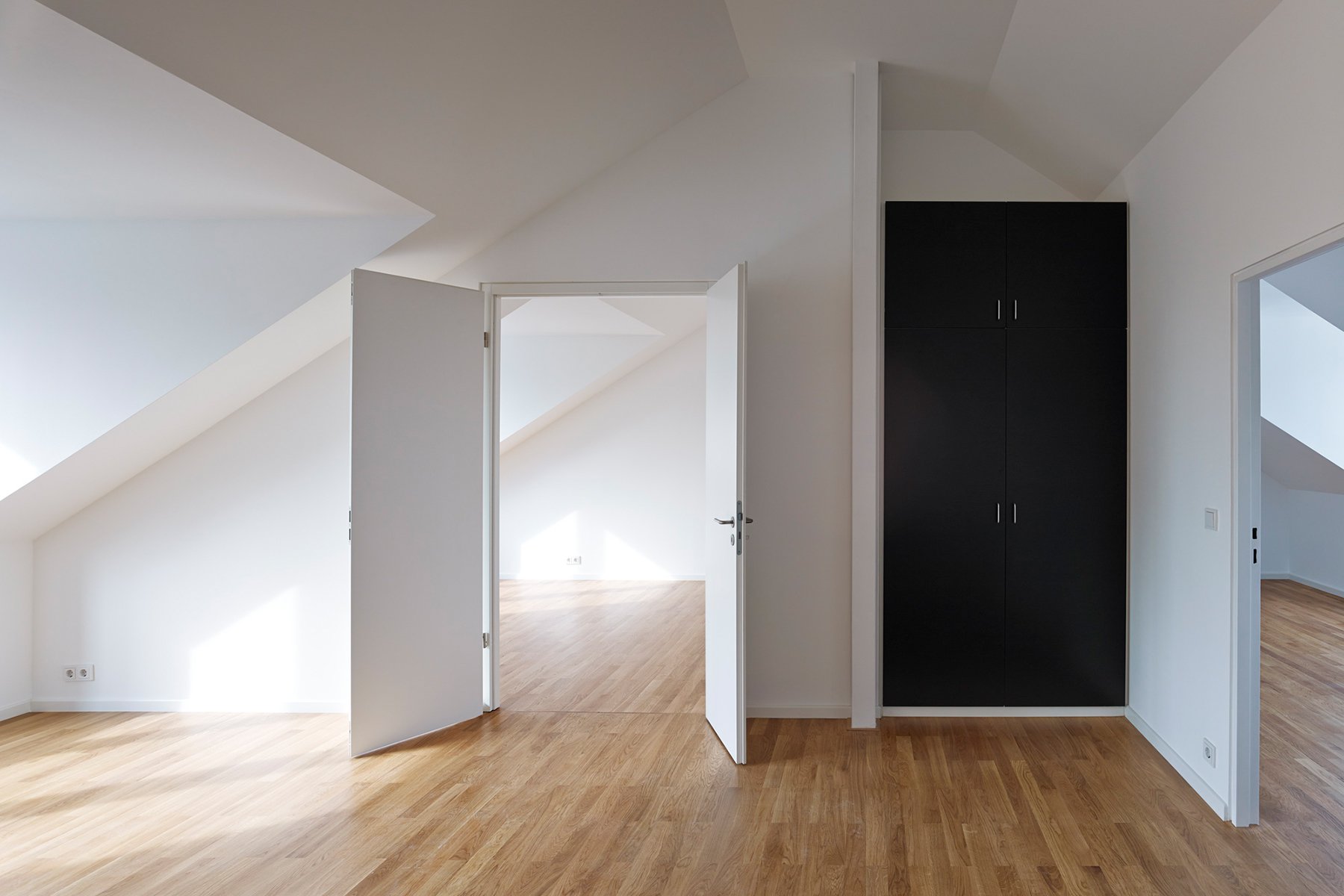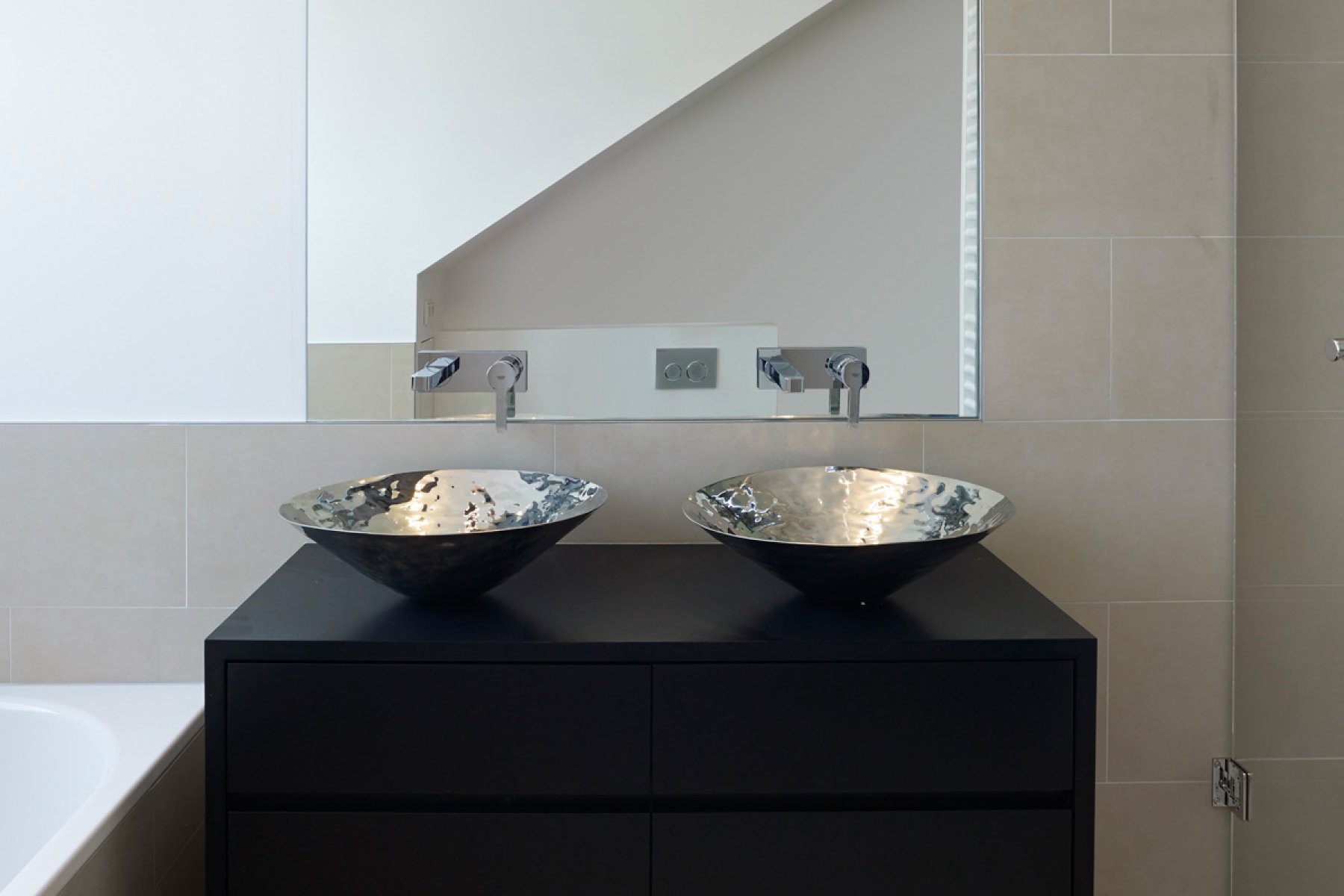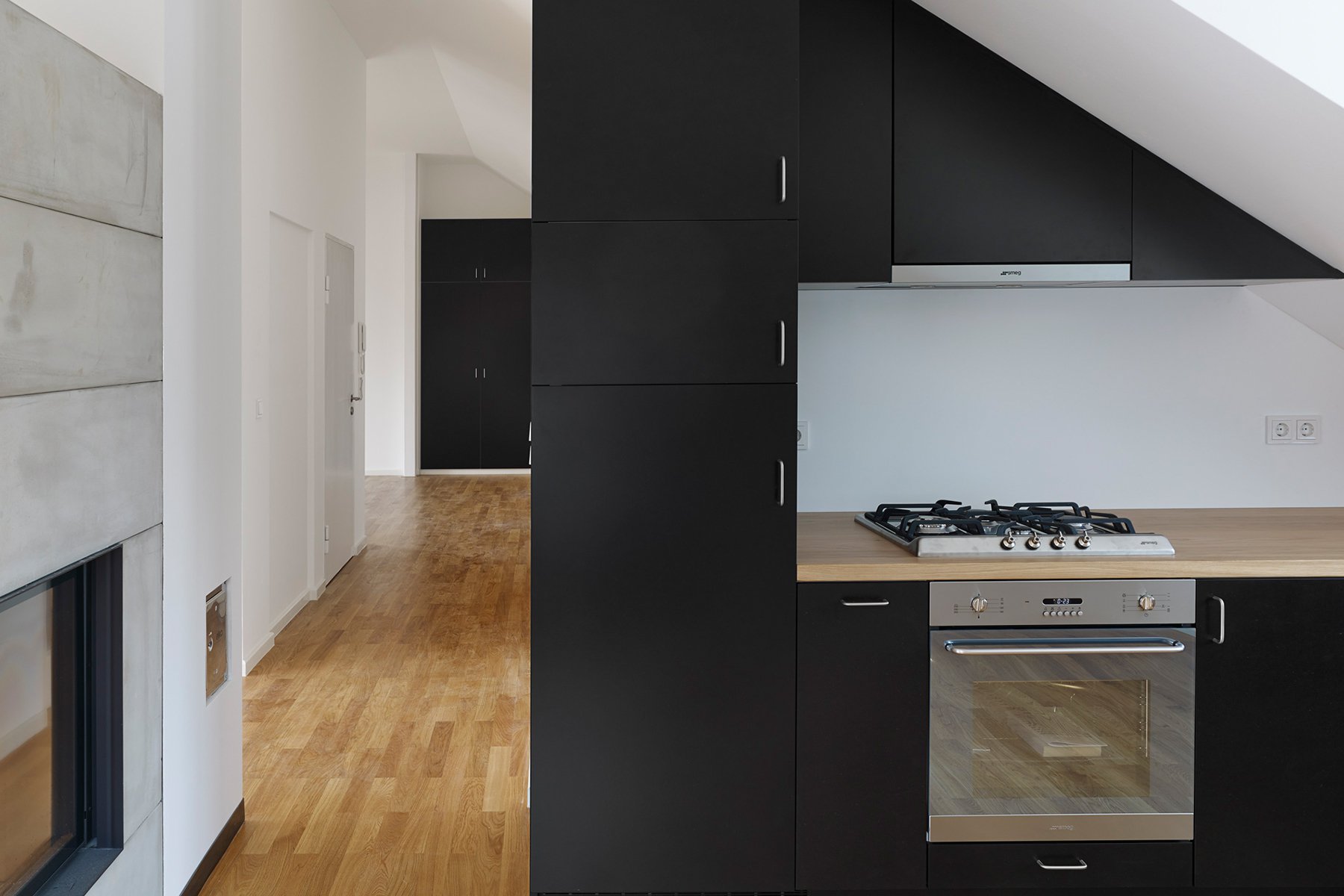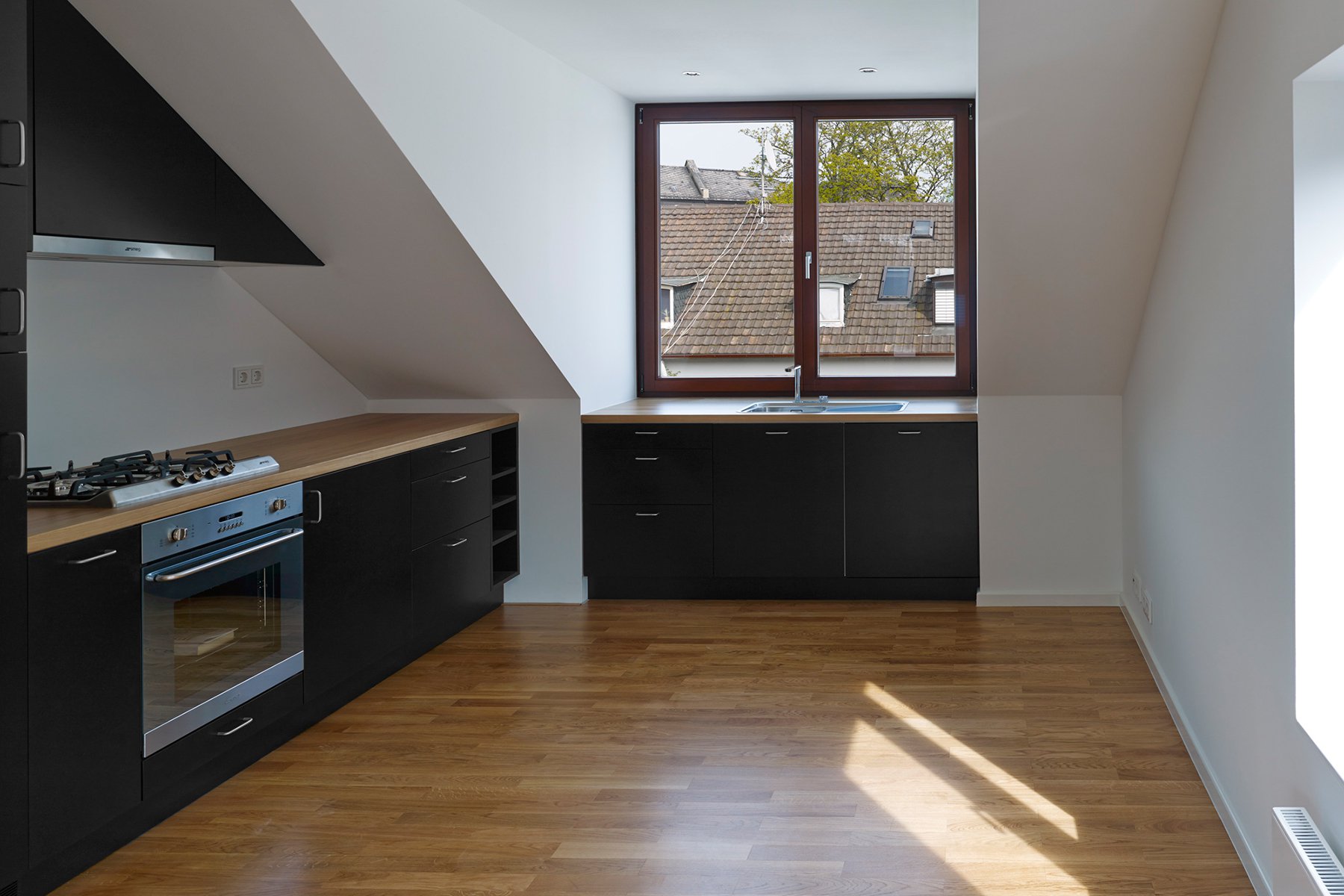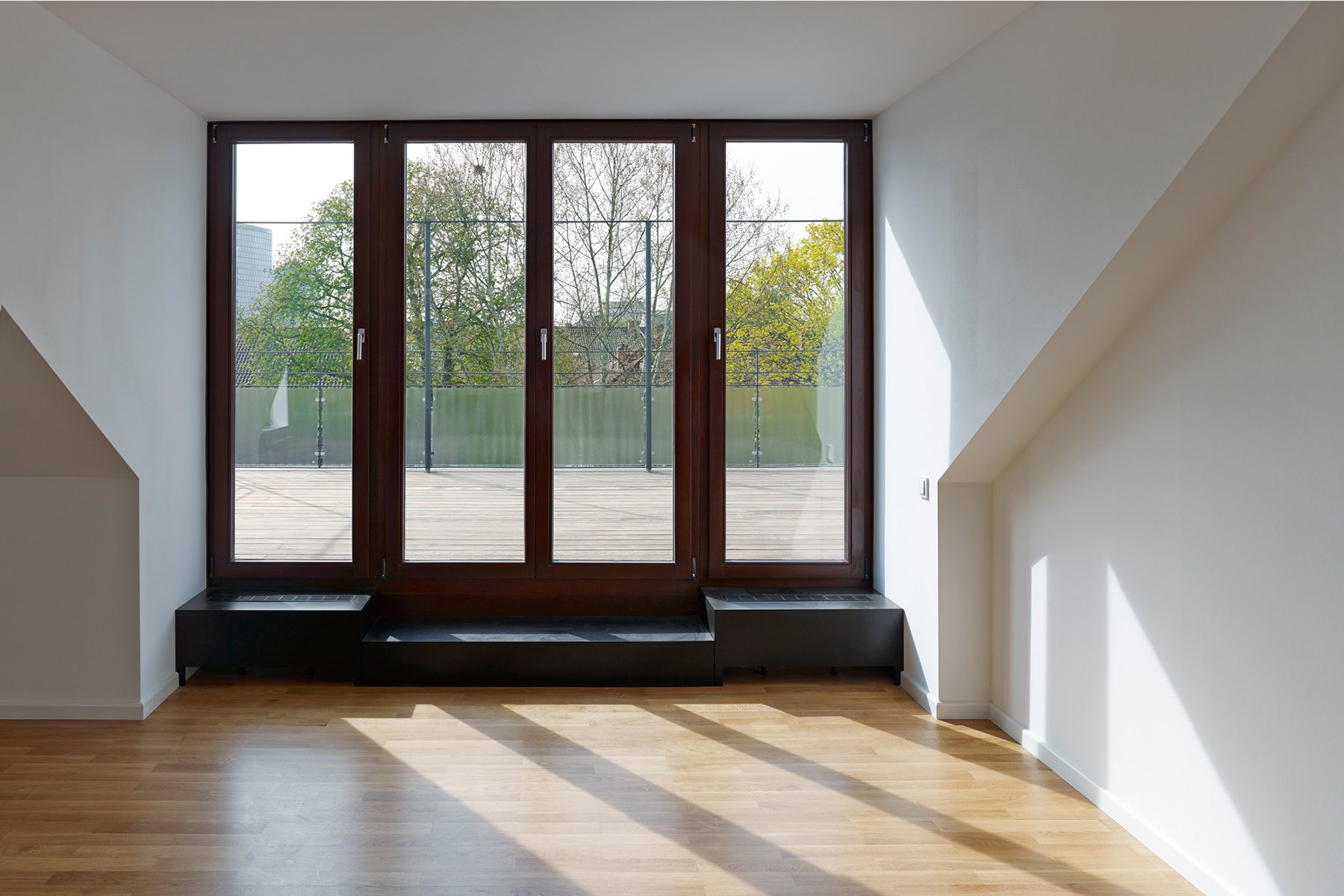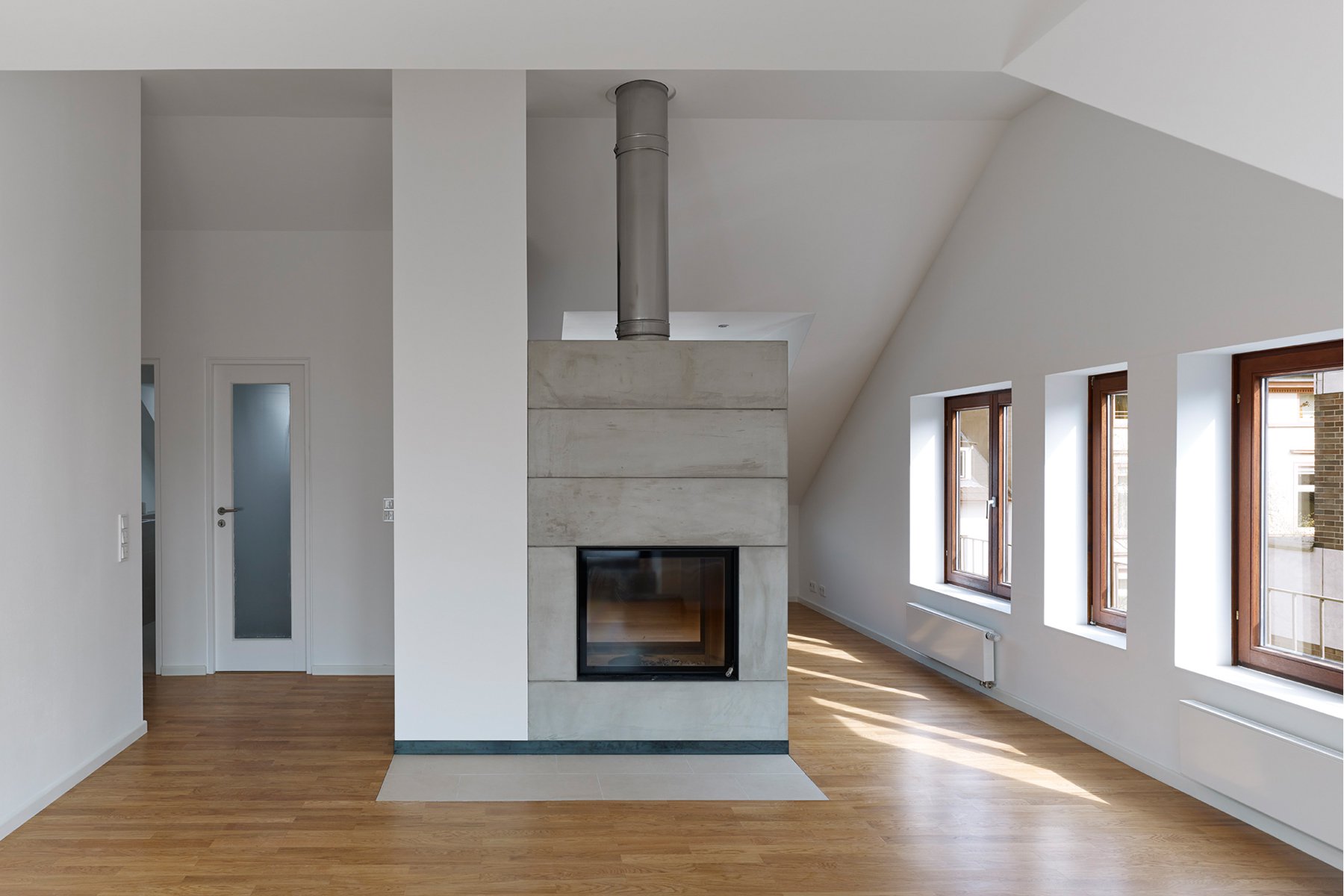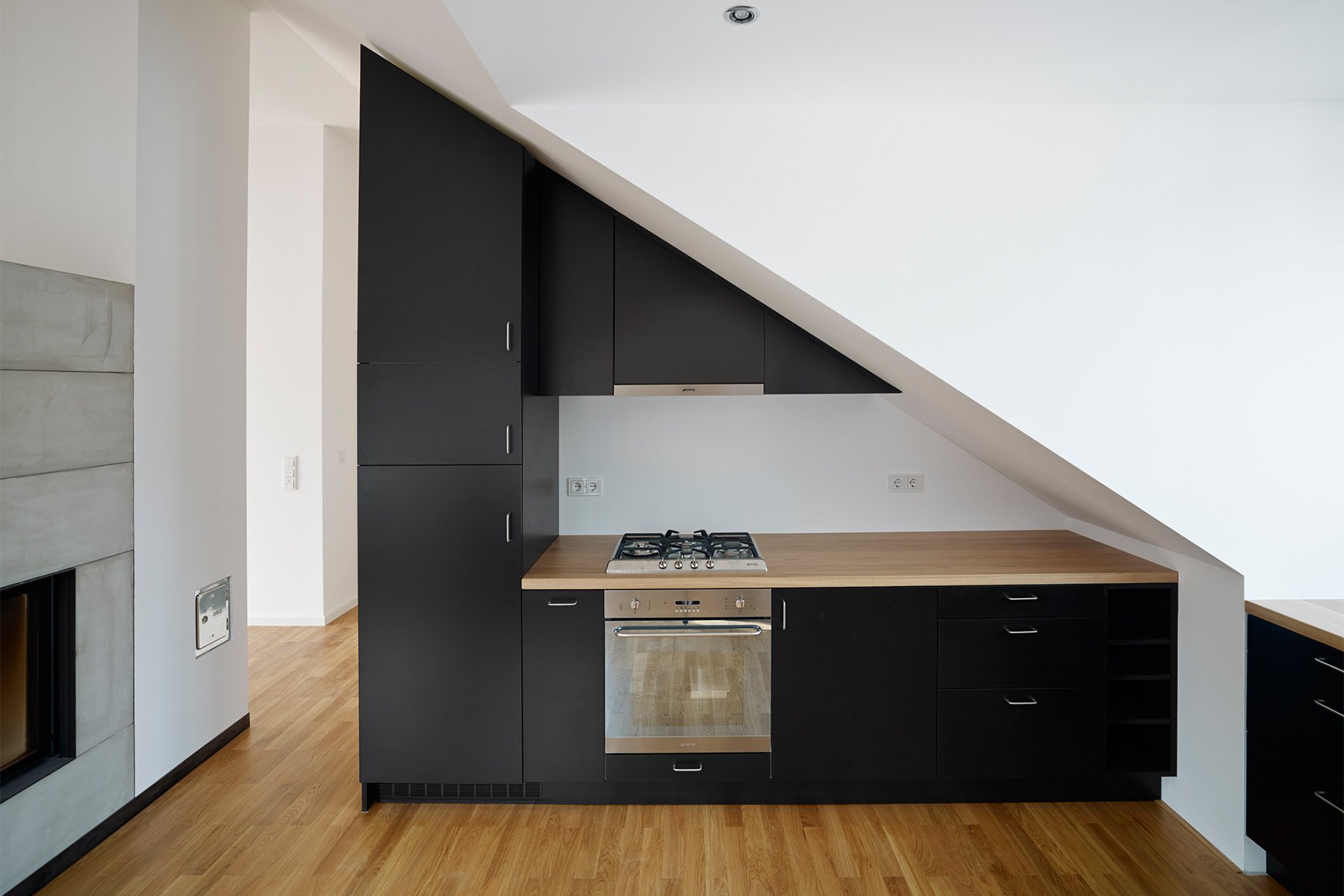 Frankfurt Westend
Loft conversion
direct commission, 2013
service phases 1-8
gross floor area 140 sqm


In the course of the restoration of a 1953 multi-family home, the partly developed attic was gutted to the core shell. Sanitary and electric fittings were completely modernized to meet contemporary living standards. The existing small dormers were enlarged significantly and a new access for the preexisting roof terrace with its expansive view of the Frankfurt skyline was created. Despite the flat incline of the roof, the gross floor area and the lighting were significantly enhanced. Carefully selected materials and surfaces add to the new elegant, airy and generous atmosphere of this four- room apartment.
project team: Jens Jakob Happ, Claudia Oehlschläger, Matthias Scholz