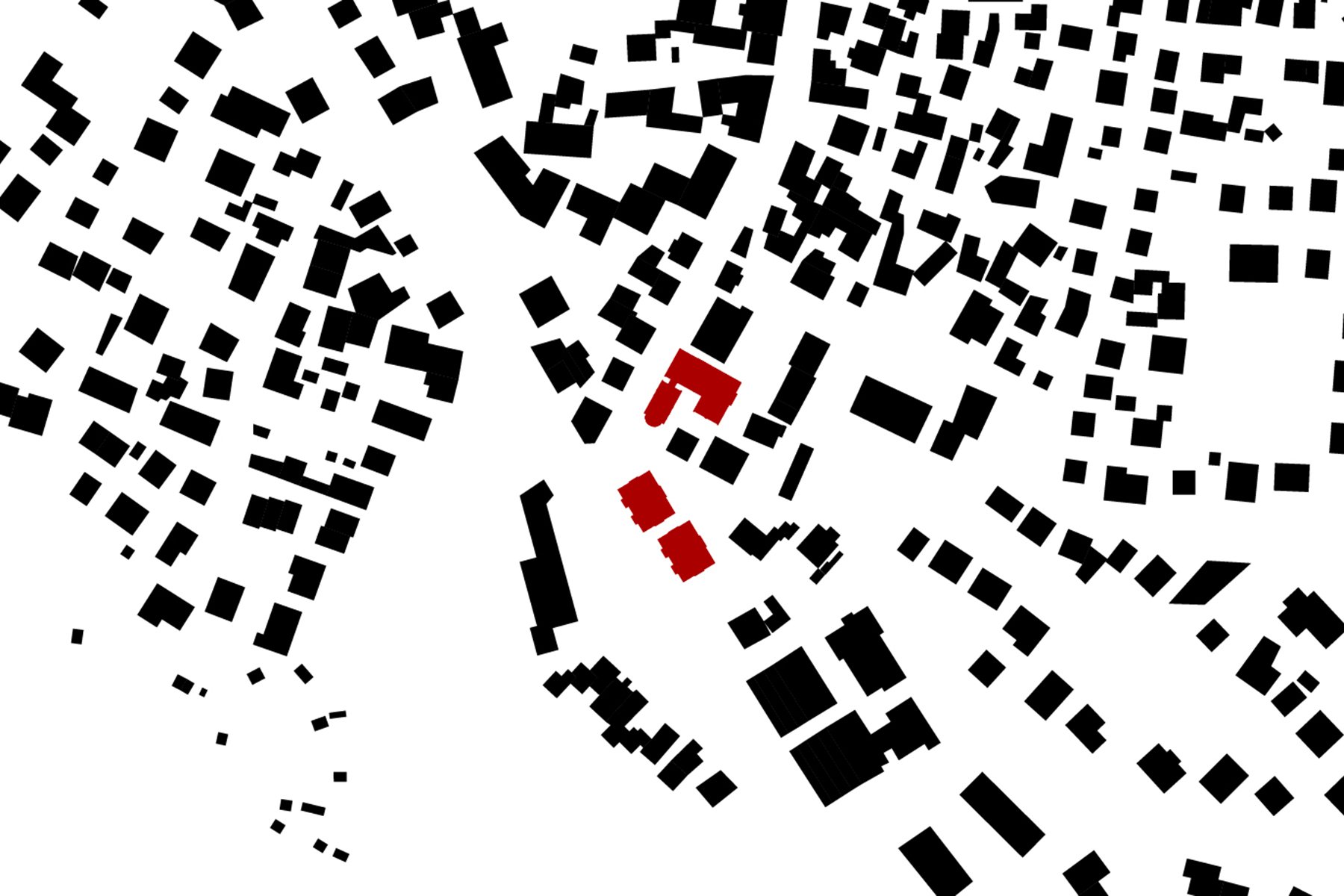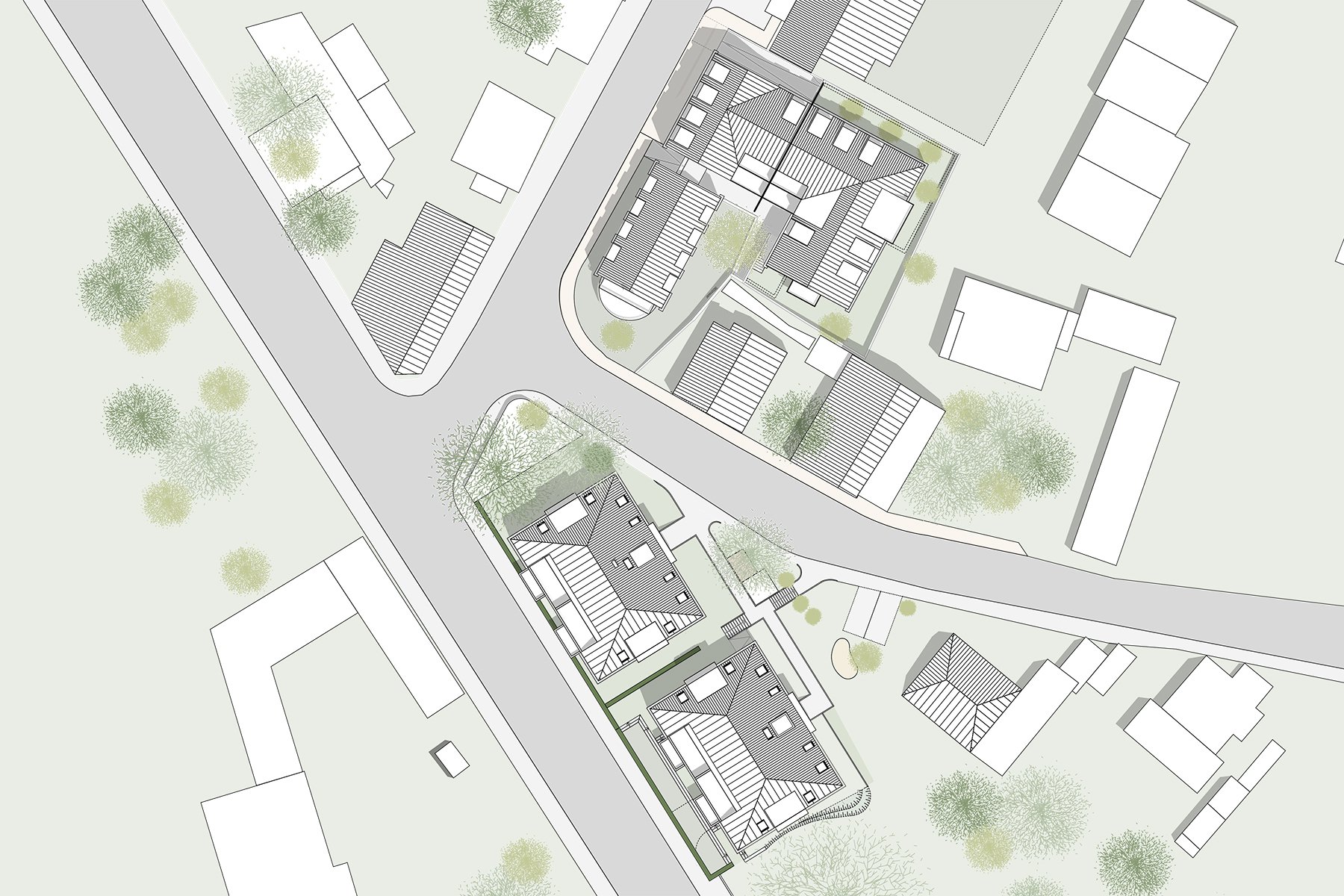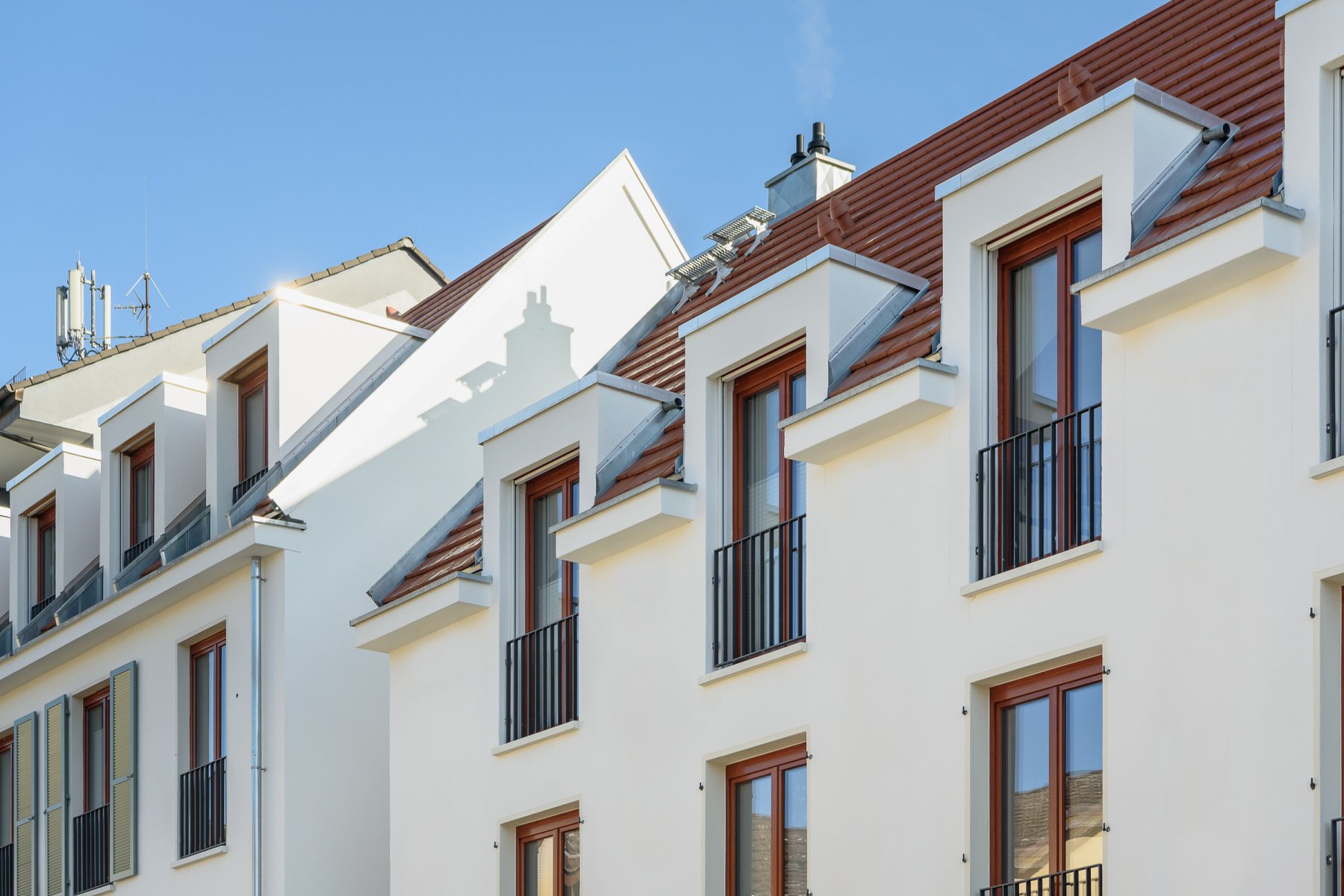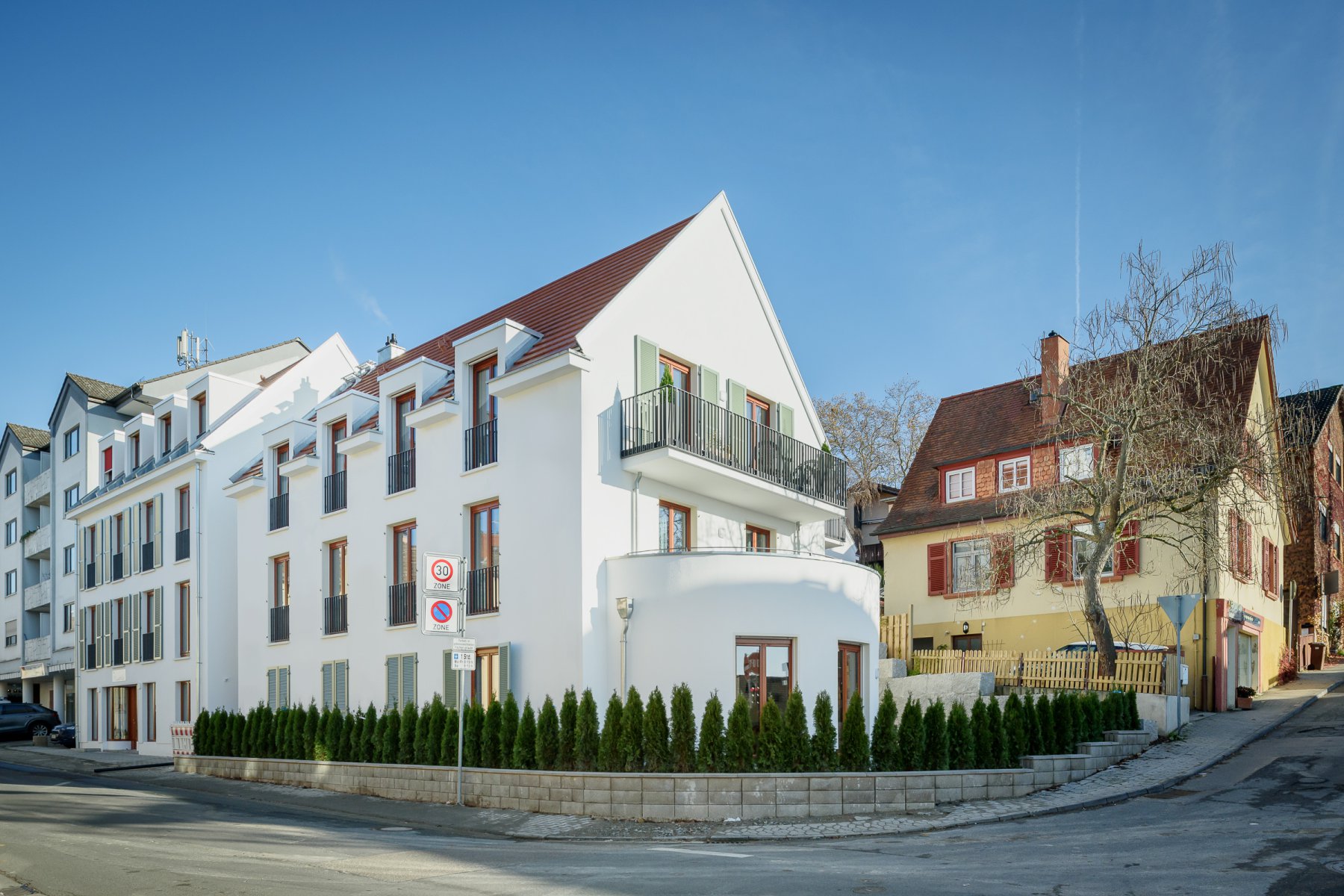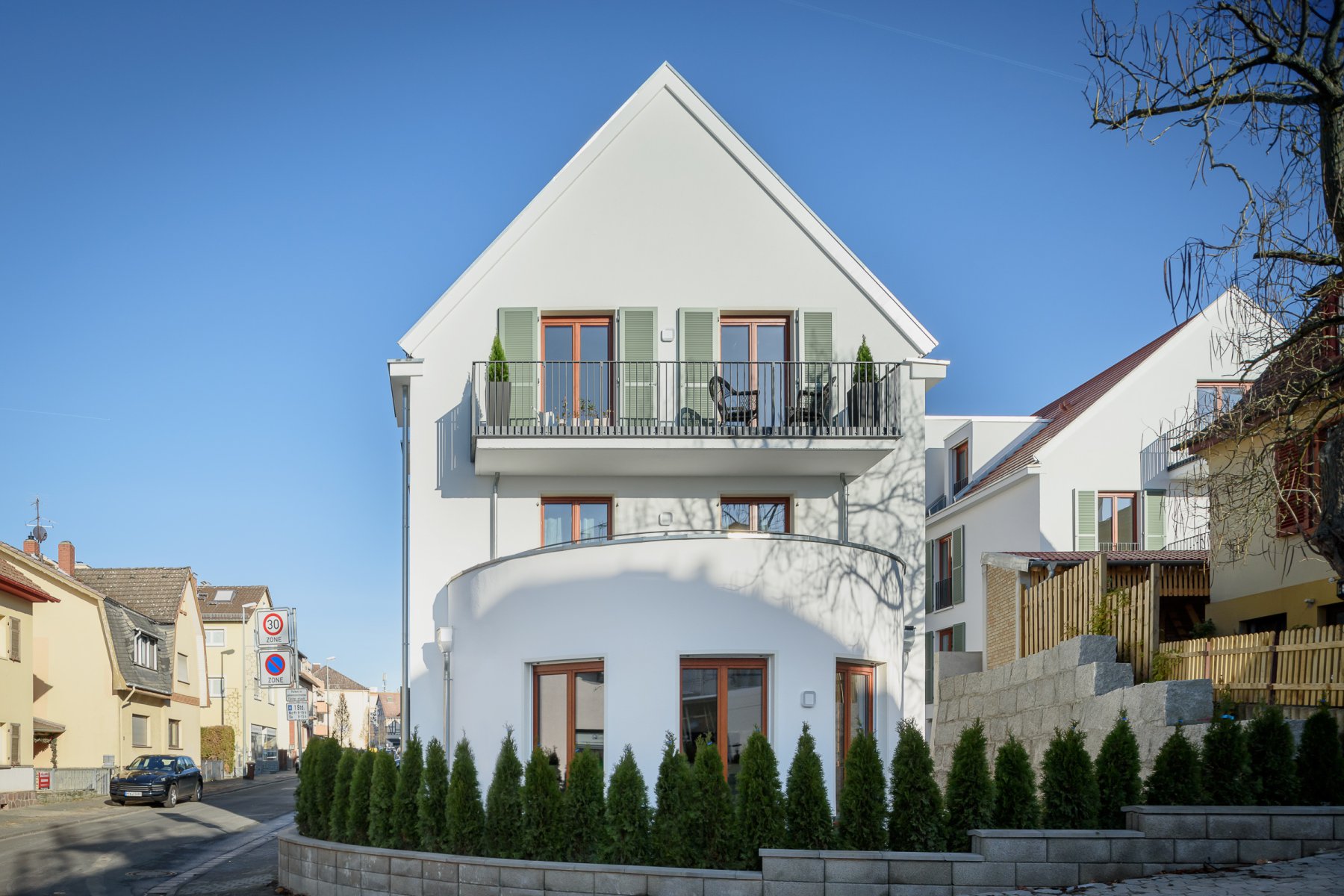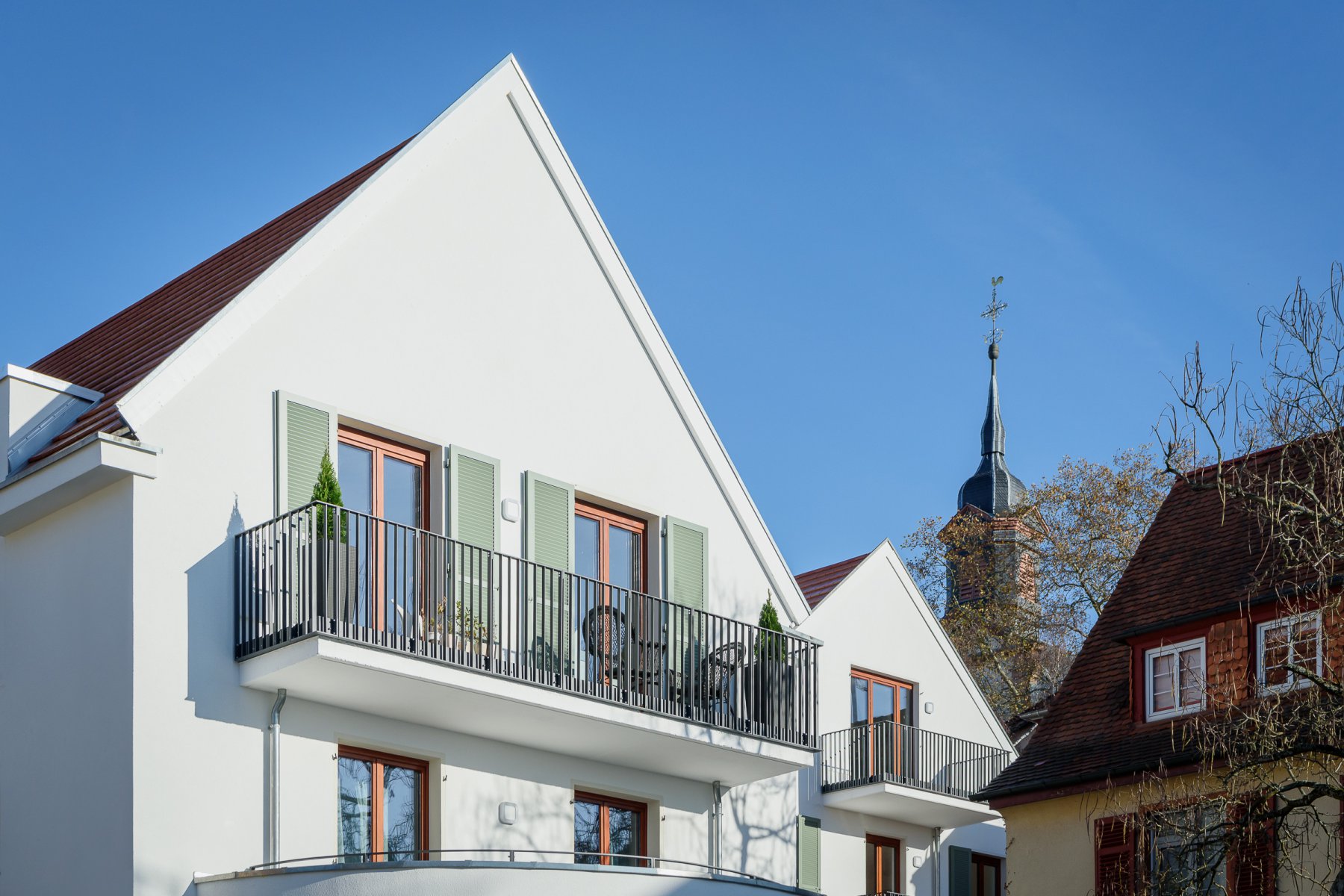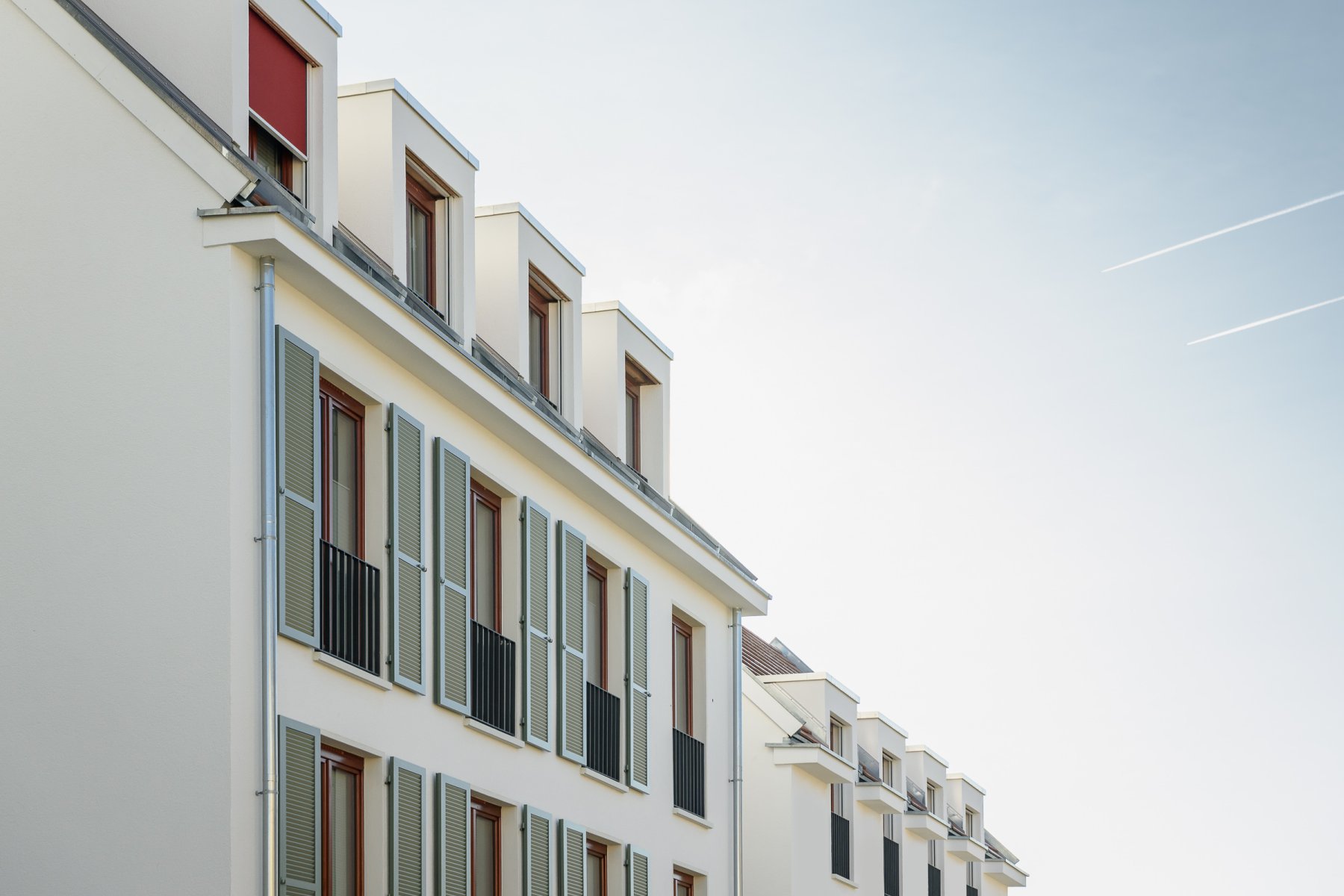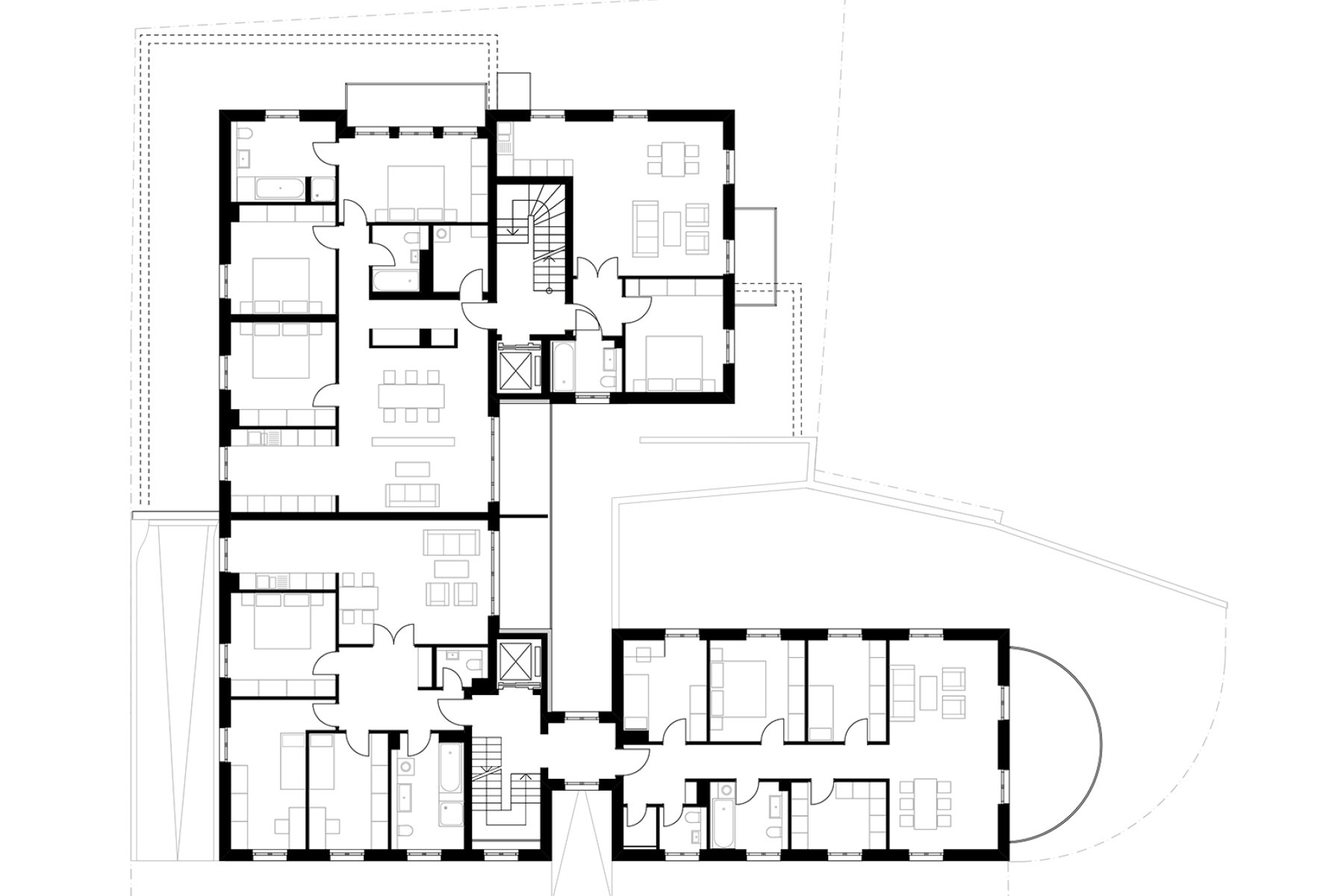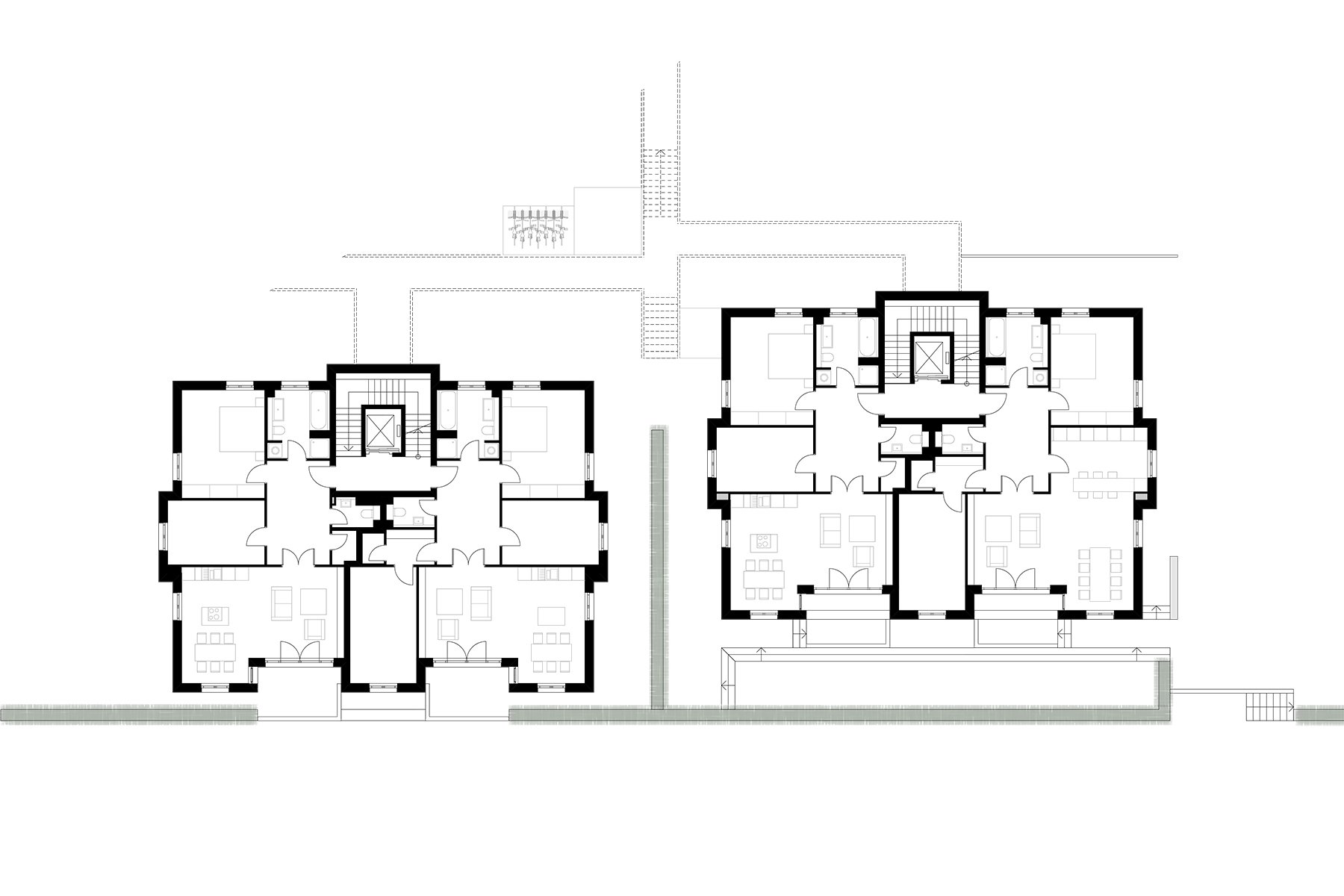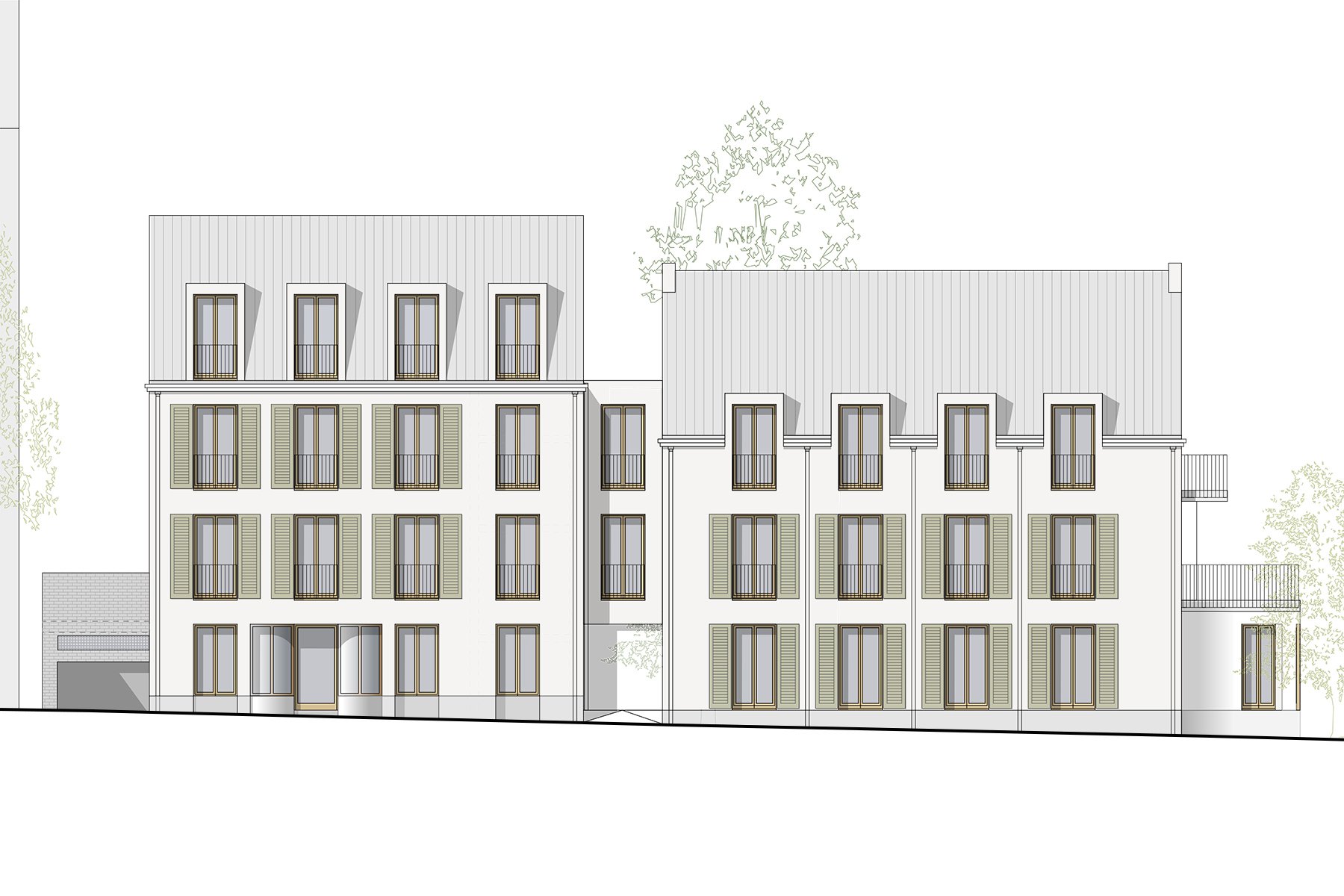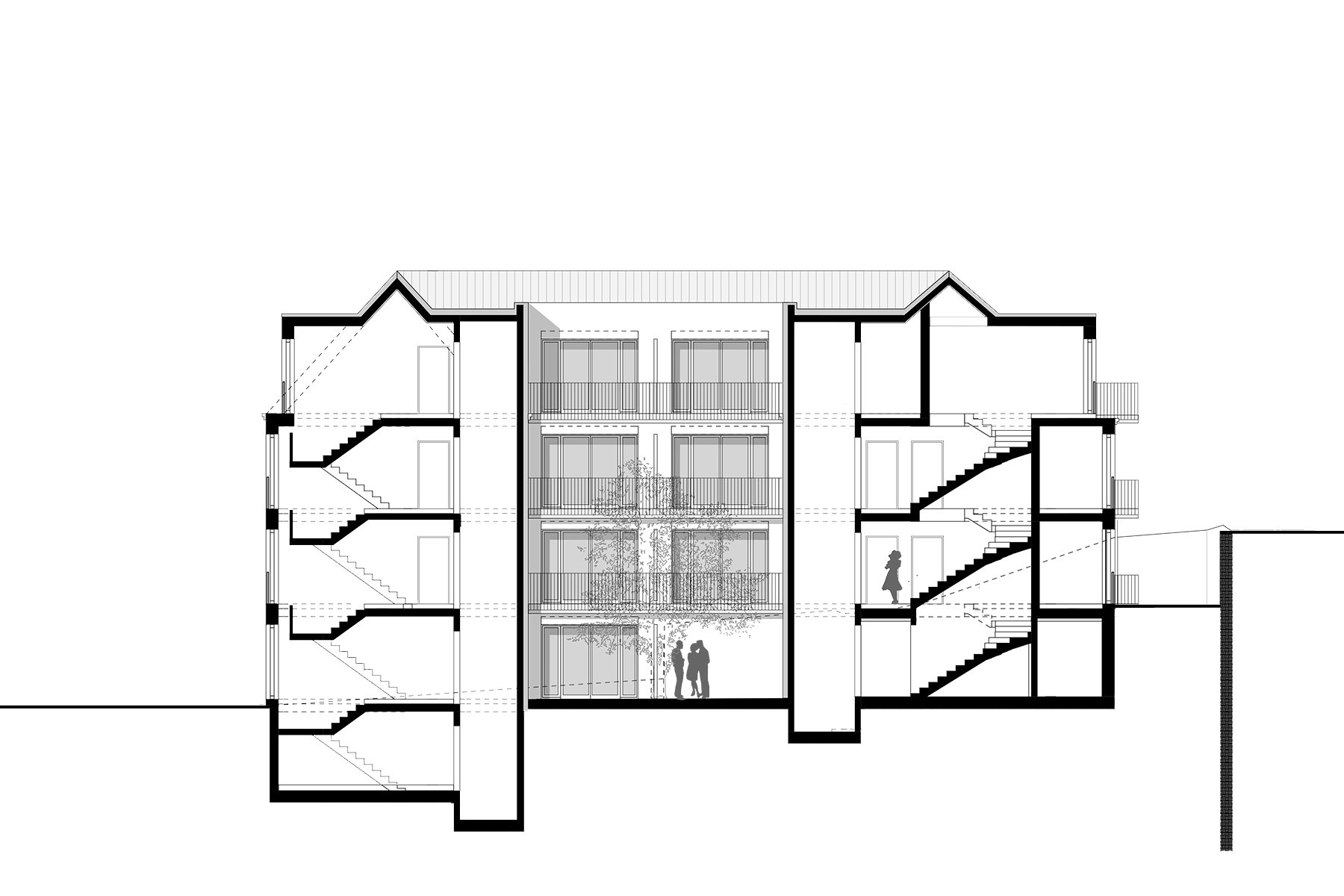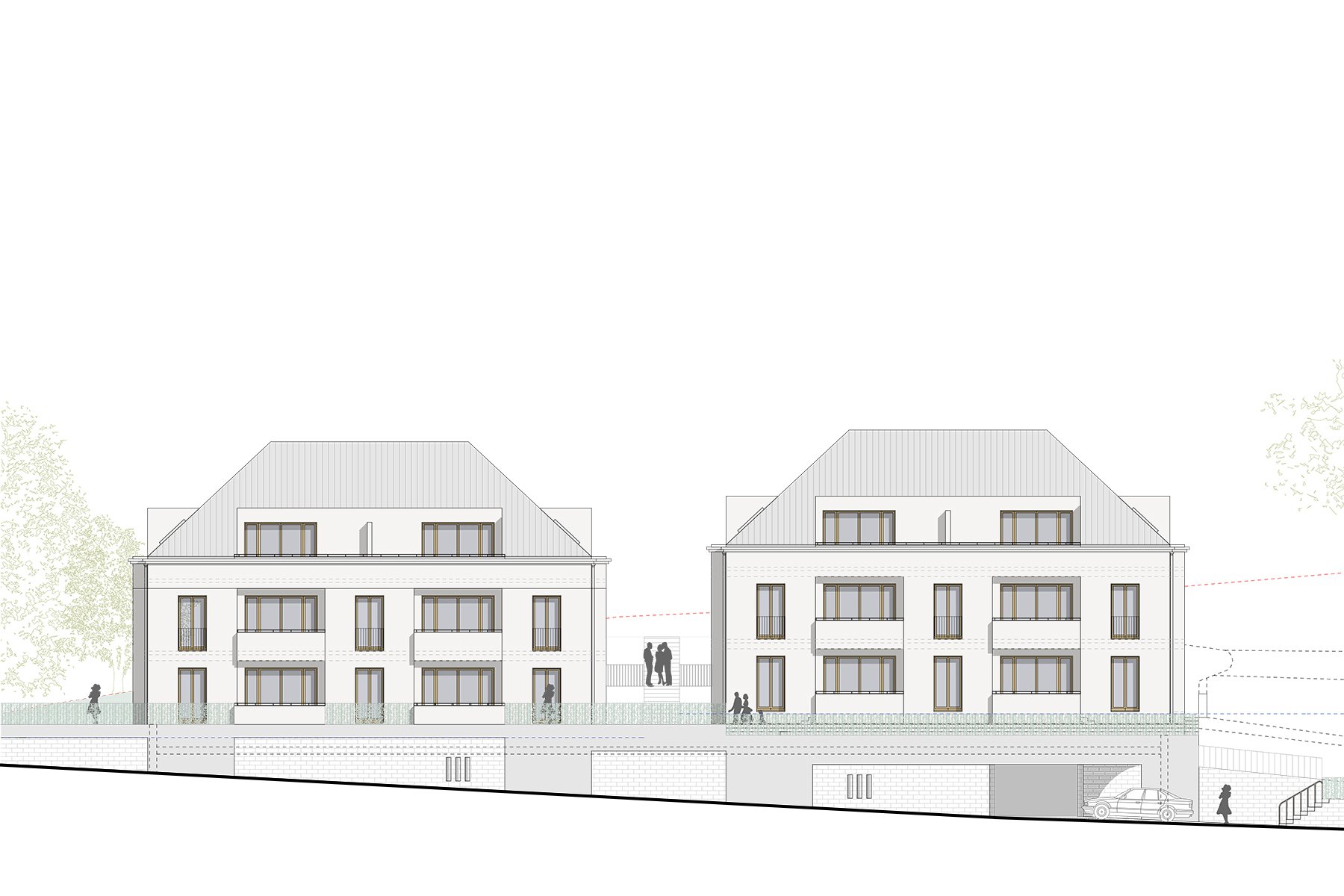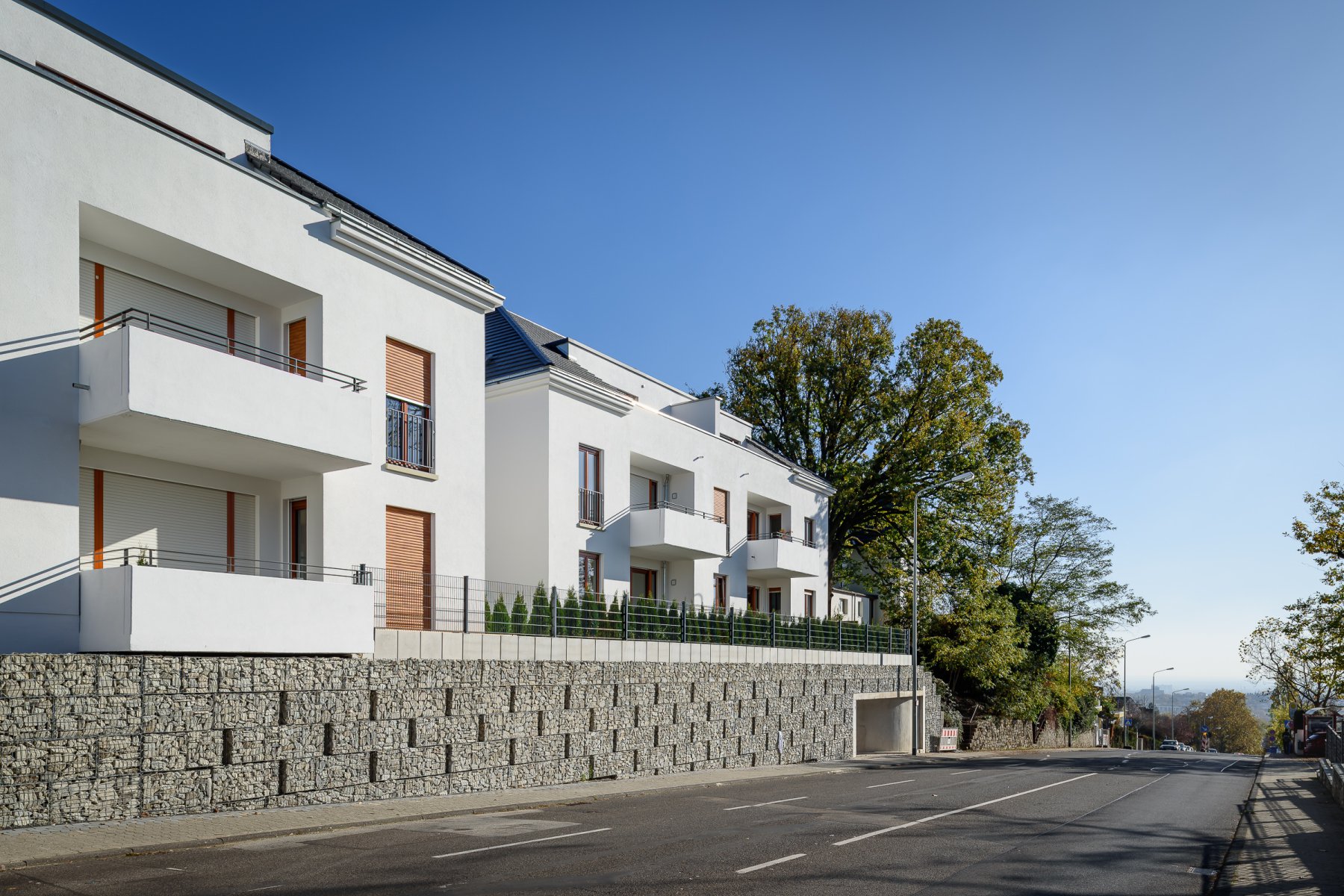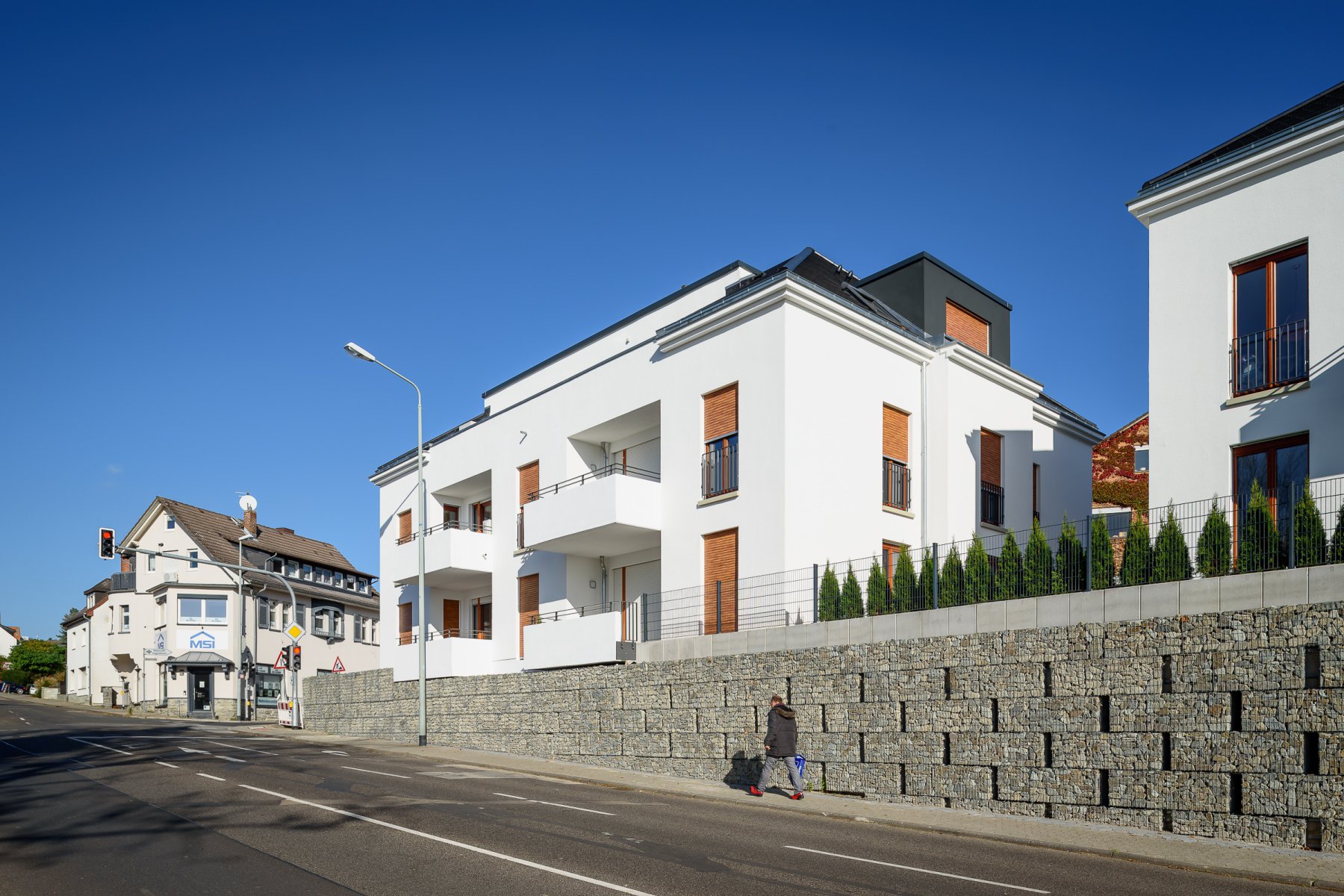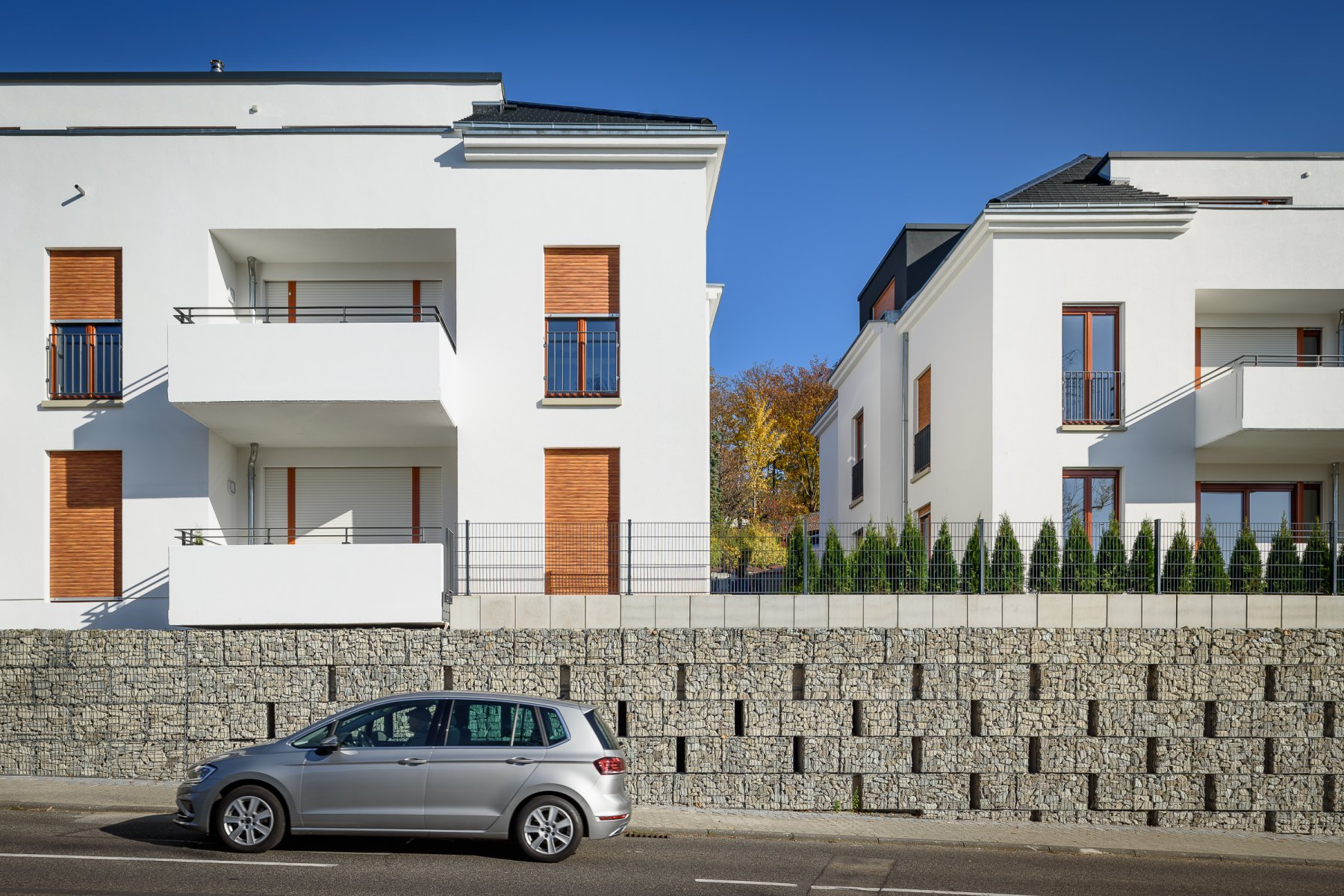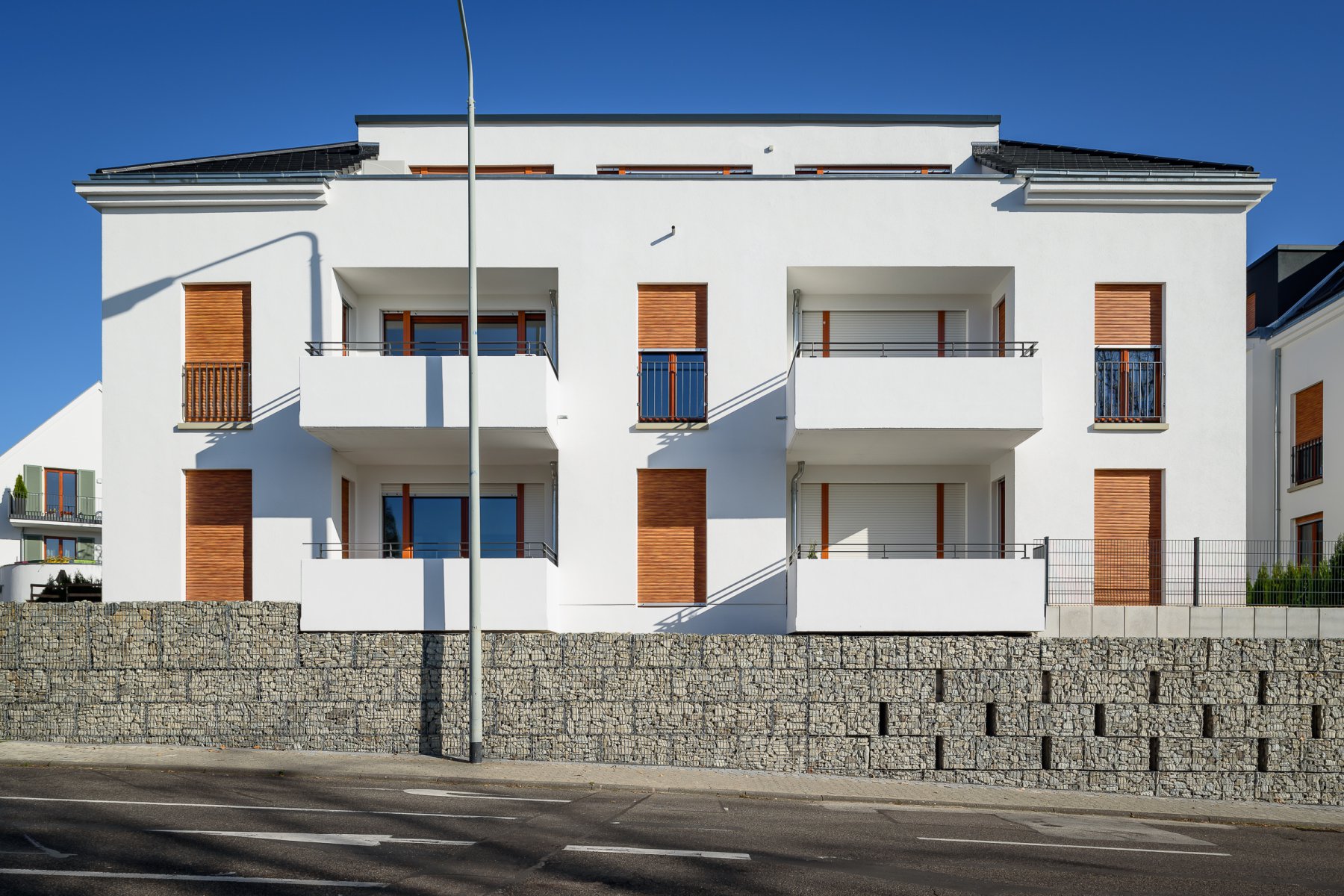 Bad Soden / Taunus
3 multi-family houses, 25 apartments and a shop
direct commission, 2015 - 2018
BB Beteiligungsgesellschaft mbH
service phases 1-5, under construction, gross floor area: 8,033 sqm


Neuenhain technically belongs to the Taunus community of Bad Soden. However, the small town has kept an independent spirit springing from a long history. The medieval village center is marked by two-storied, half-timbered houses. At the crossing of Königsteiner Straße and the main road stands a dominating chestnut tree, while the 'peace oak' guards the village entrance. The naturally grown neighborhood proves a challenge when it comes to introducing new buildings, which must meet the characteristics of the environment while offering a contemporary design and living quality at the same time. The new structures on the Kirchweg lane fit into the village community as a harmonious ensemble. While the building part facing the main street relates to the traditional 'Hofreite' farmstead with a three-sided border, steep beavertail roofing, freestanding gables as well as floor-length windows with shutters, its design stands opposite the modern, cubic buildings facing the Königsteiner Straße. Here, flat slate roofs point towards the edge of the slope which opens to the southwest. The apartments are exposed to direct lighting on at least three sides and feature far-reaching views all the way to Frankfurt. Even more enticing are the sloping meadows and orchards starting right at the front door.
project team: Jens Jakob Happ, Elvis Hot, Od Phumphuang, Sílvia Santos, Matthias Scholz, Lazar Tucakovic