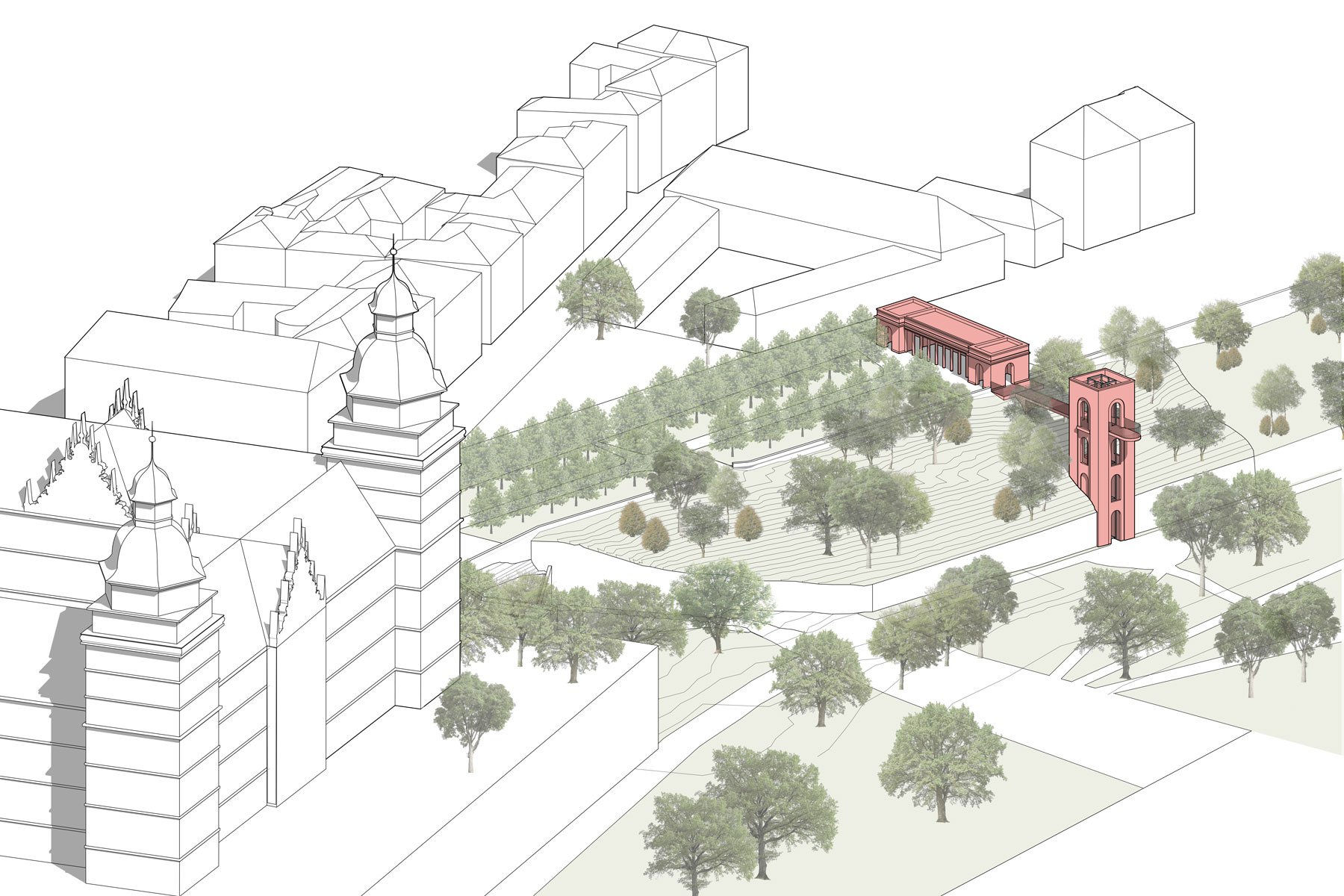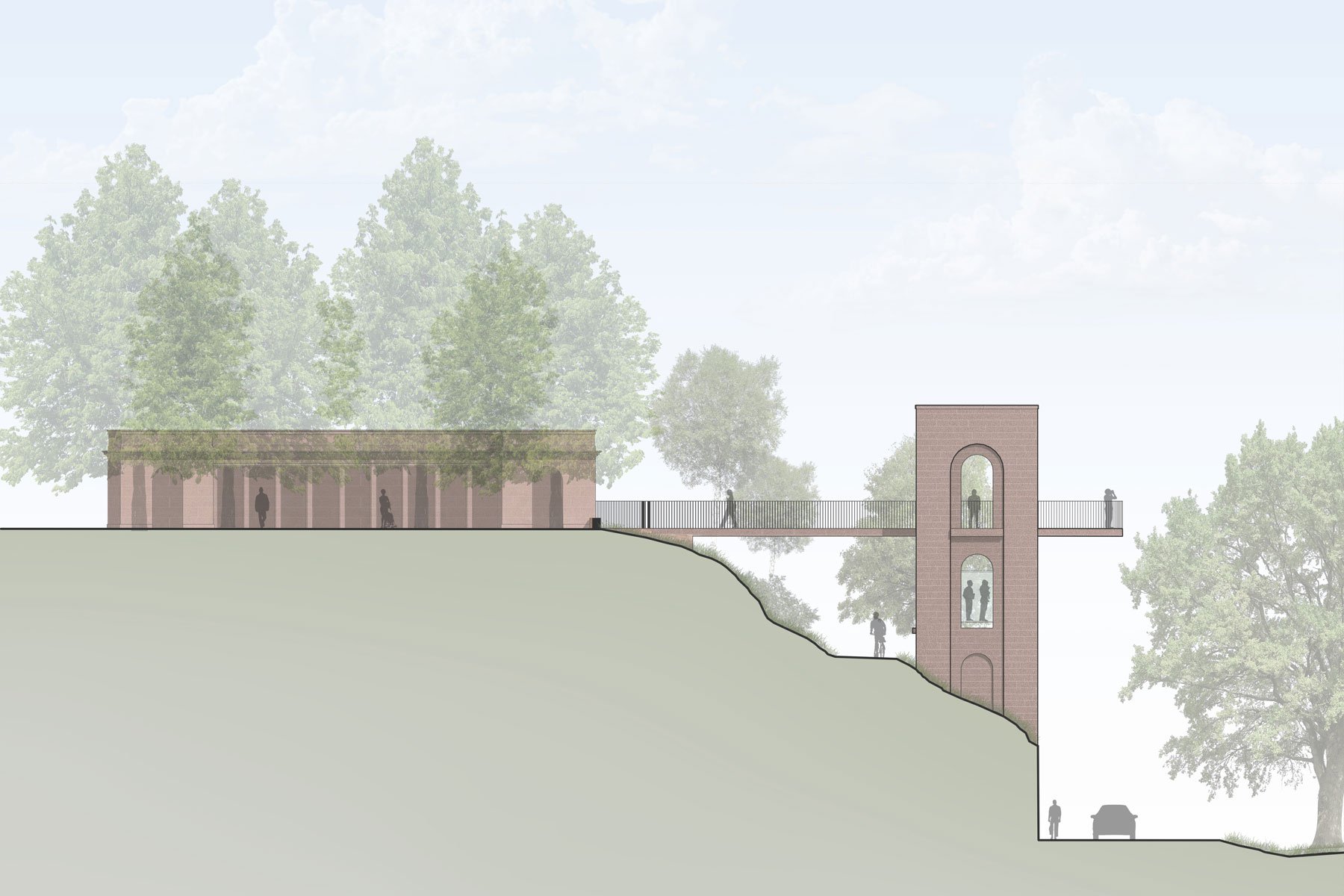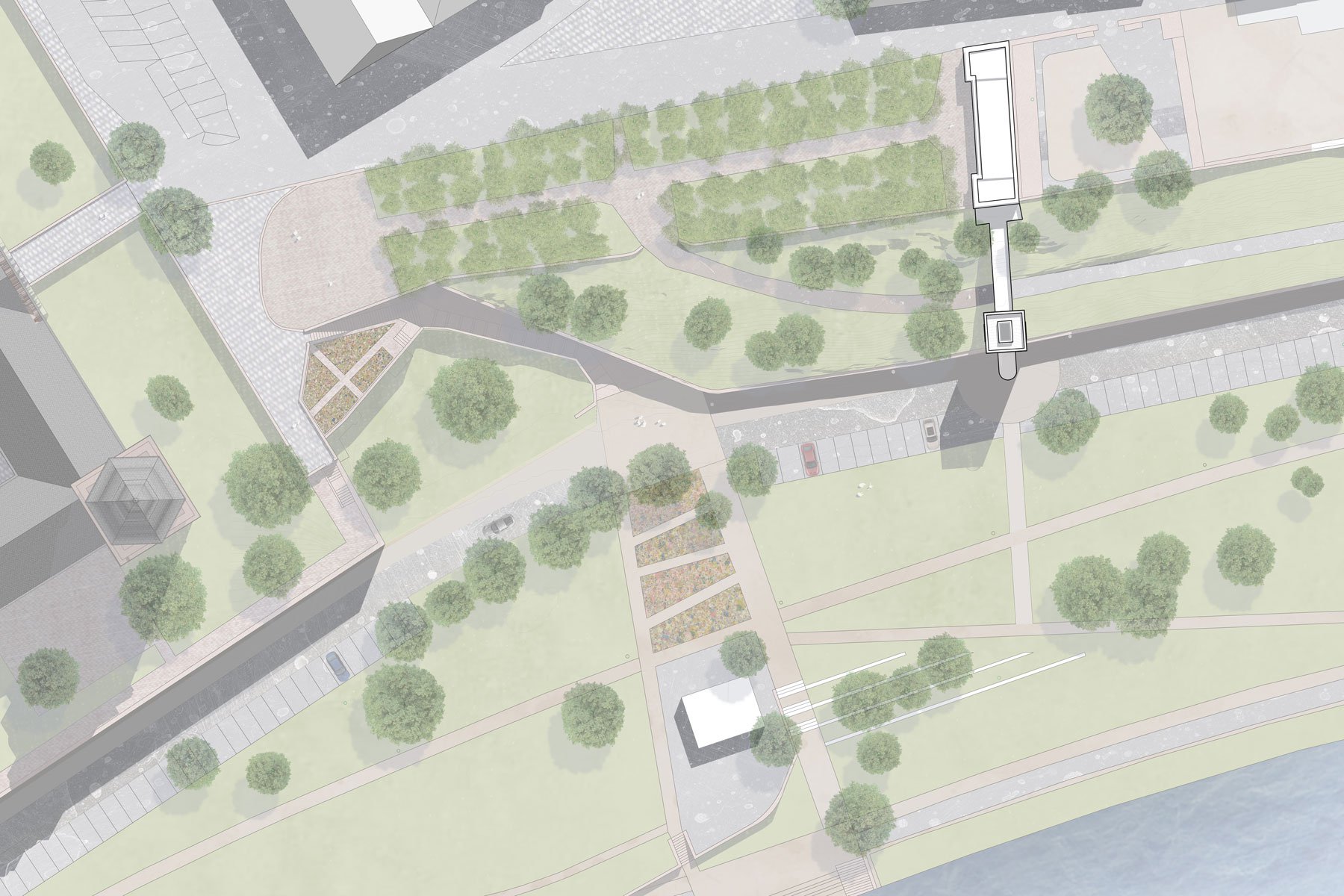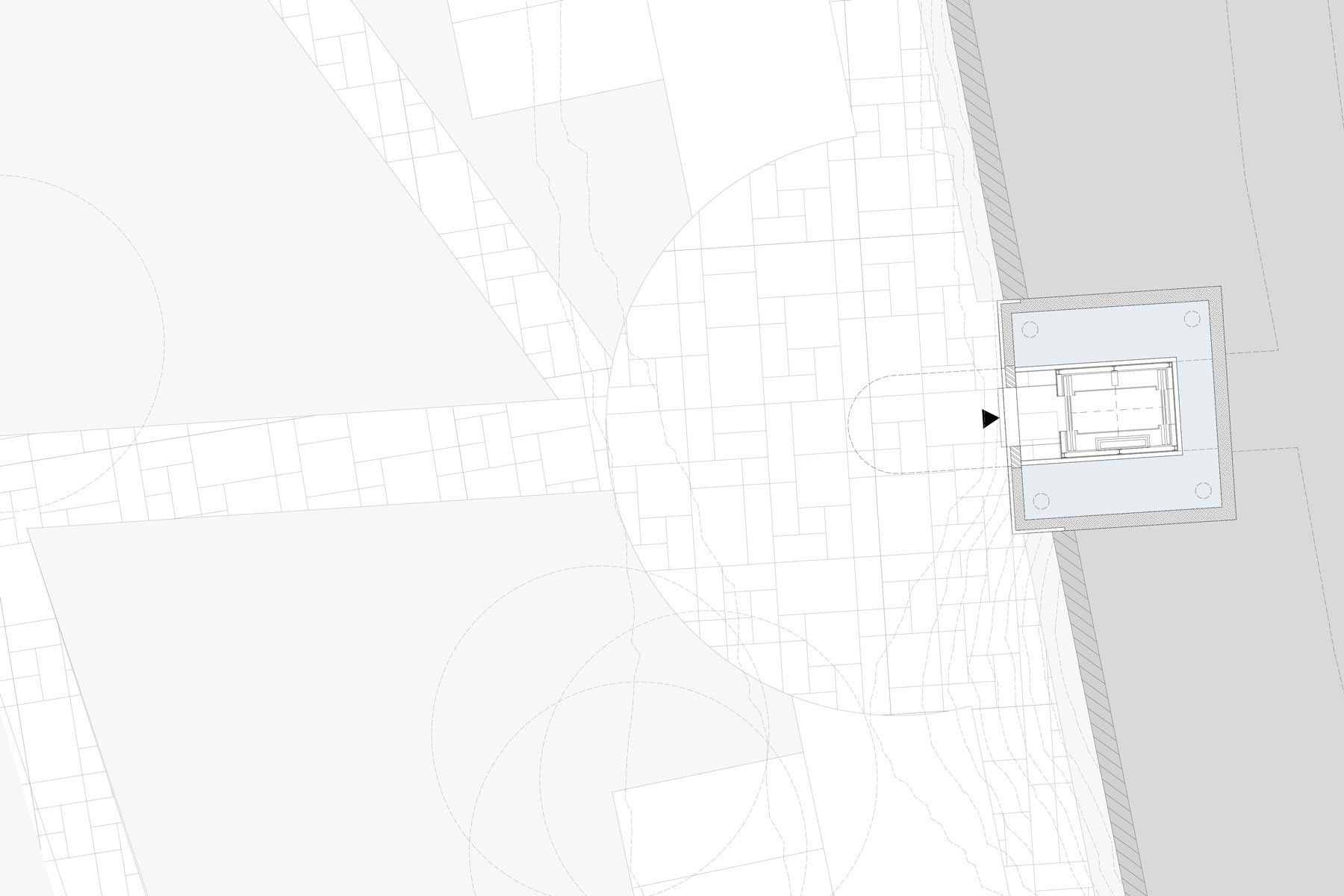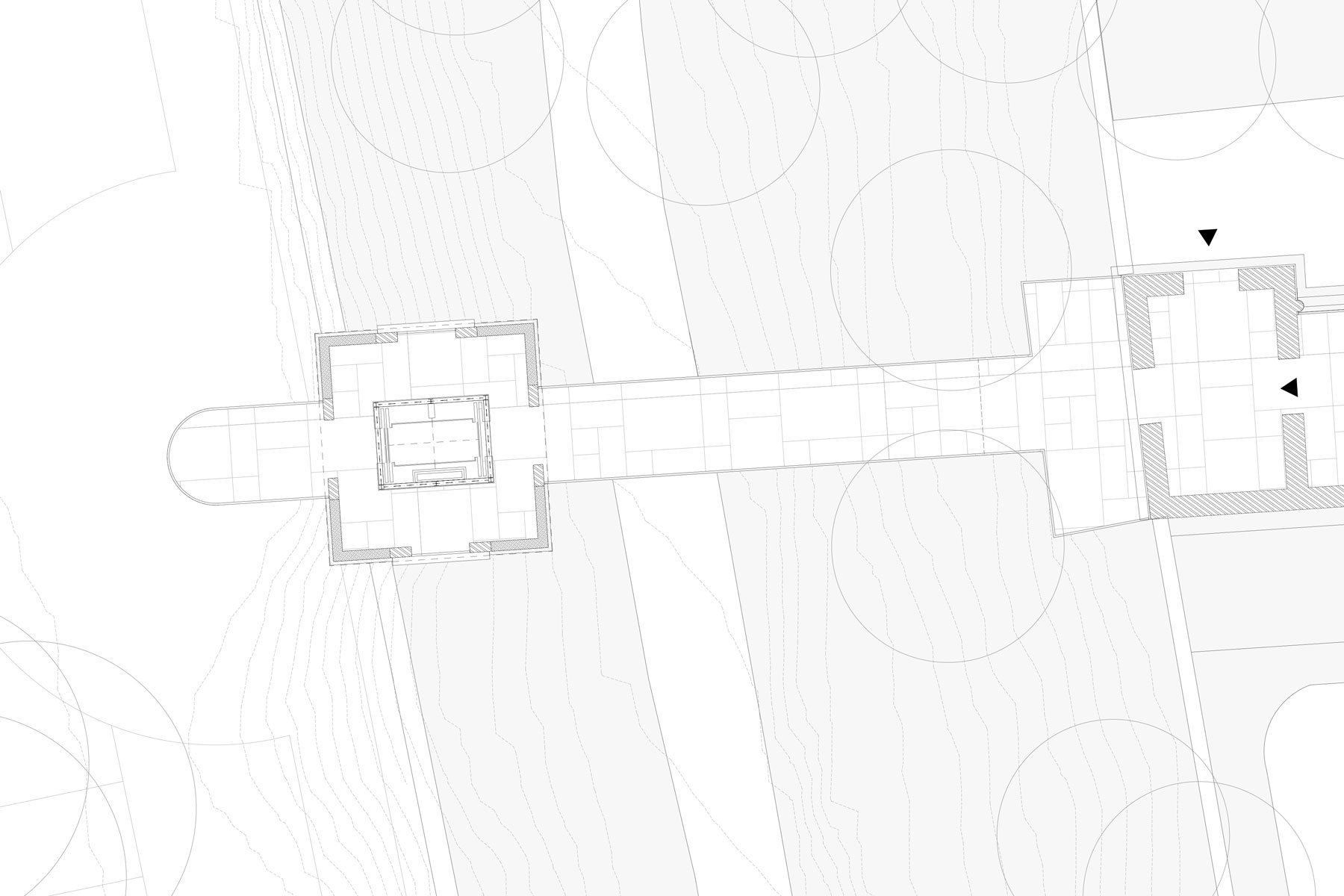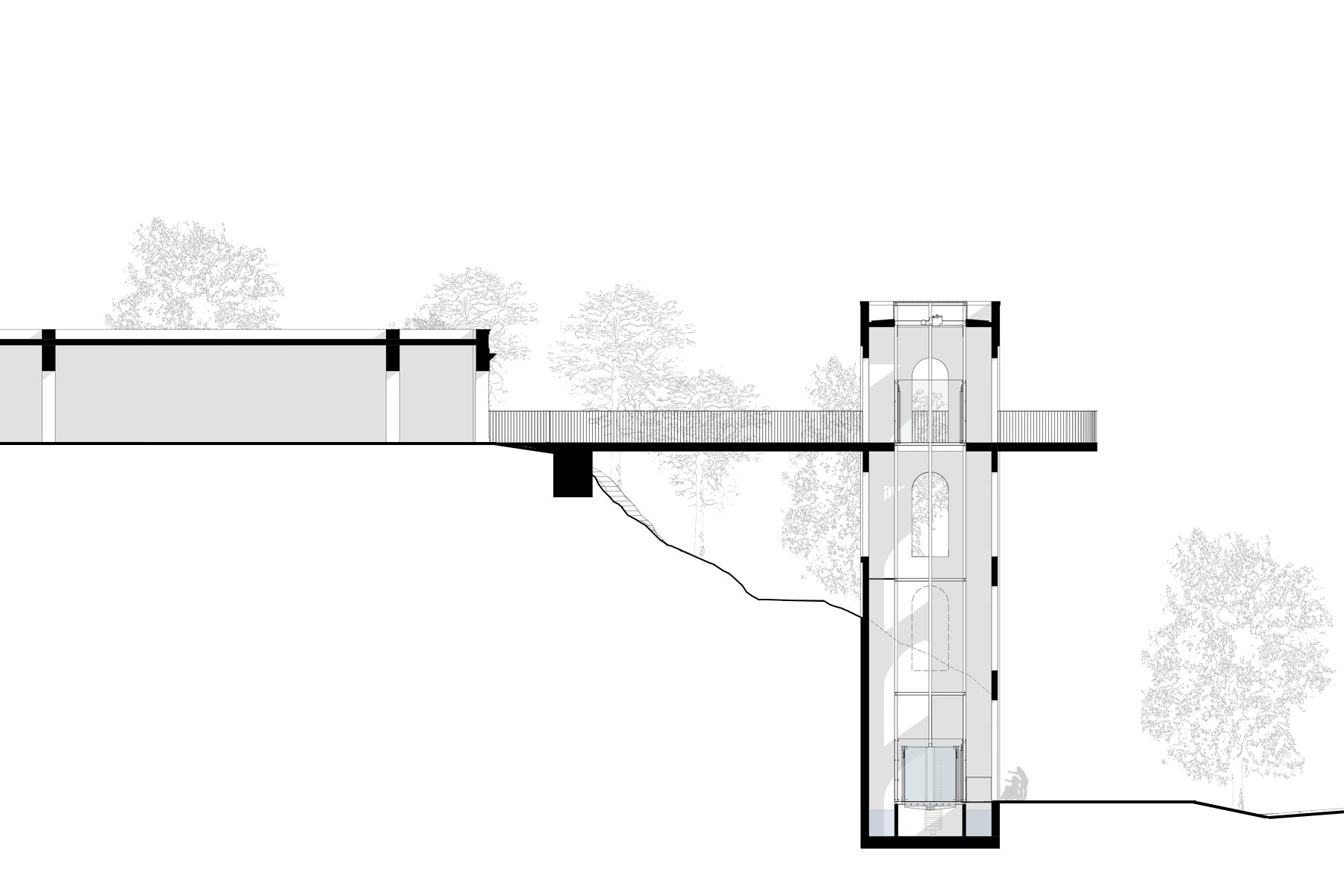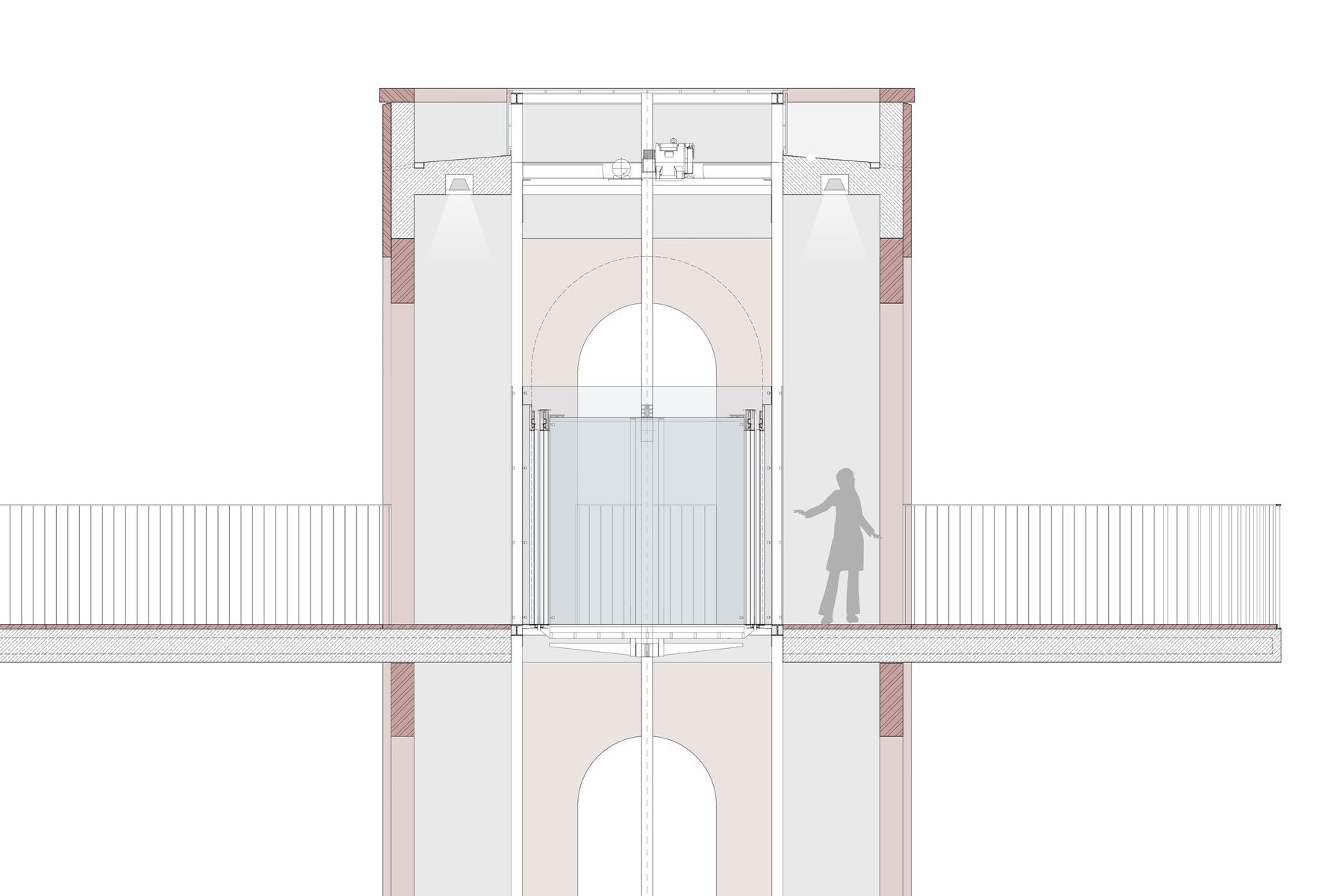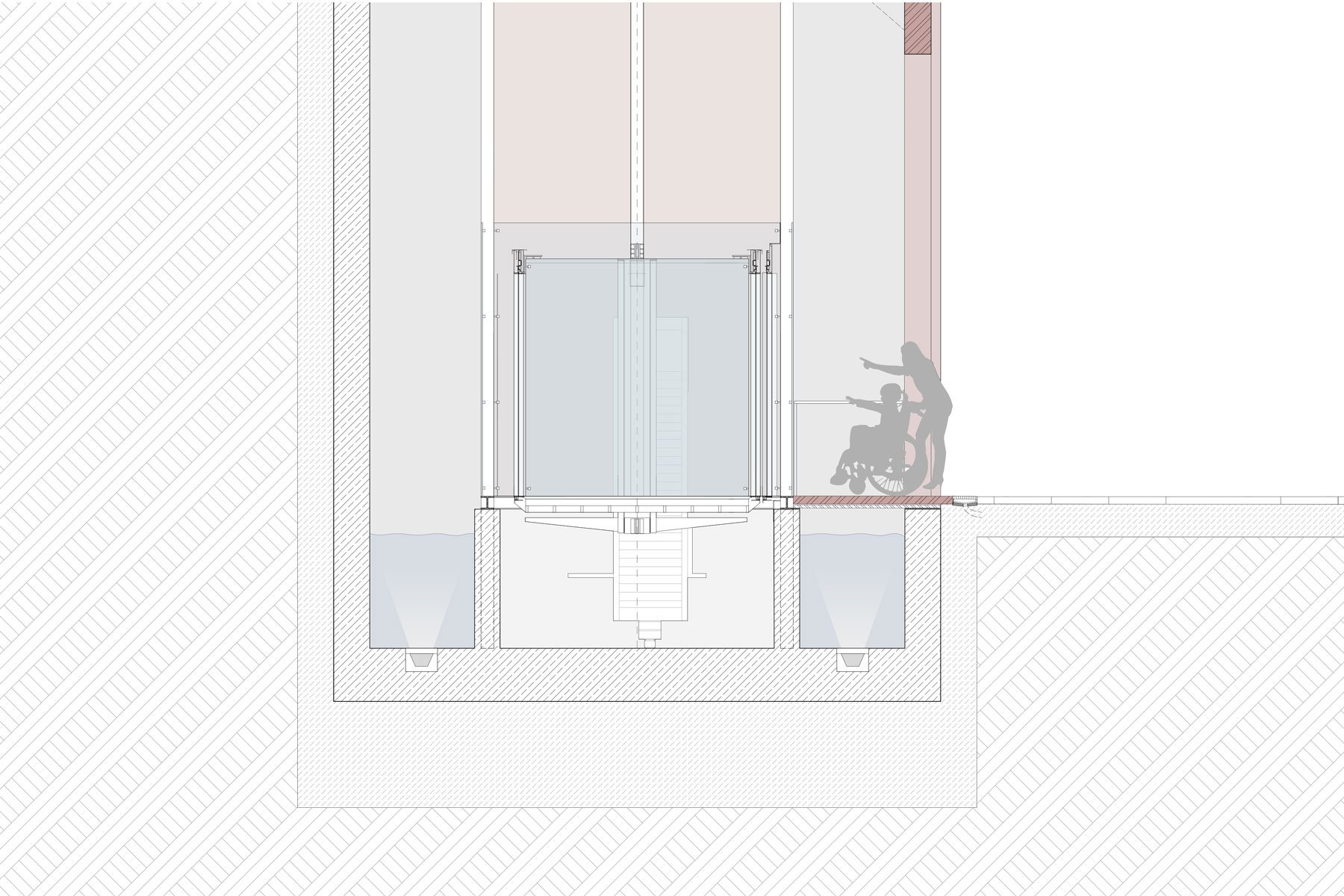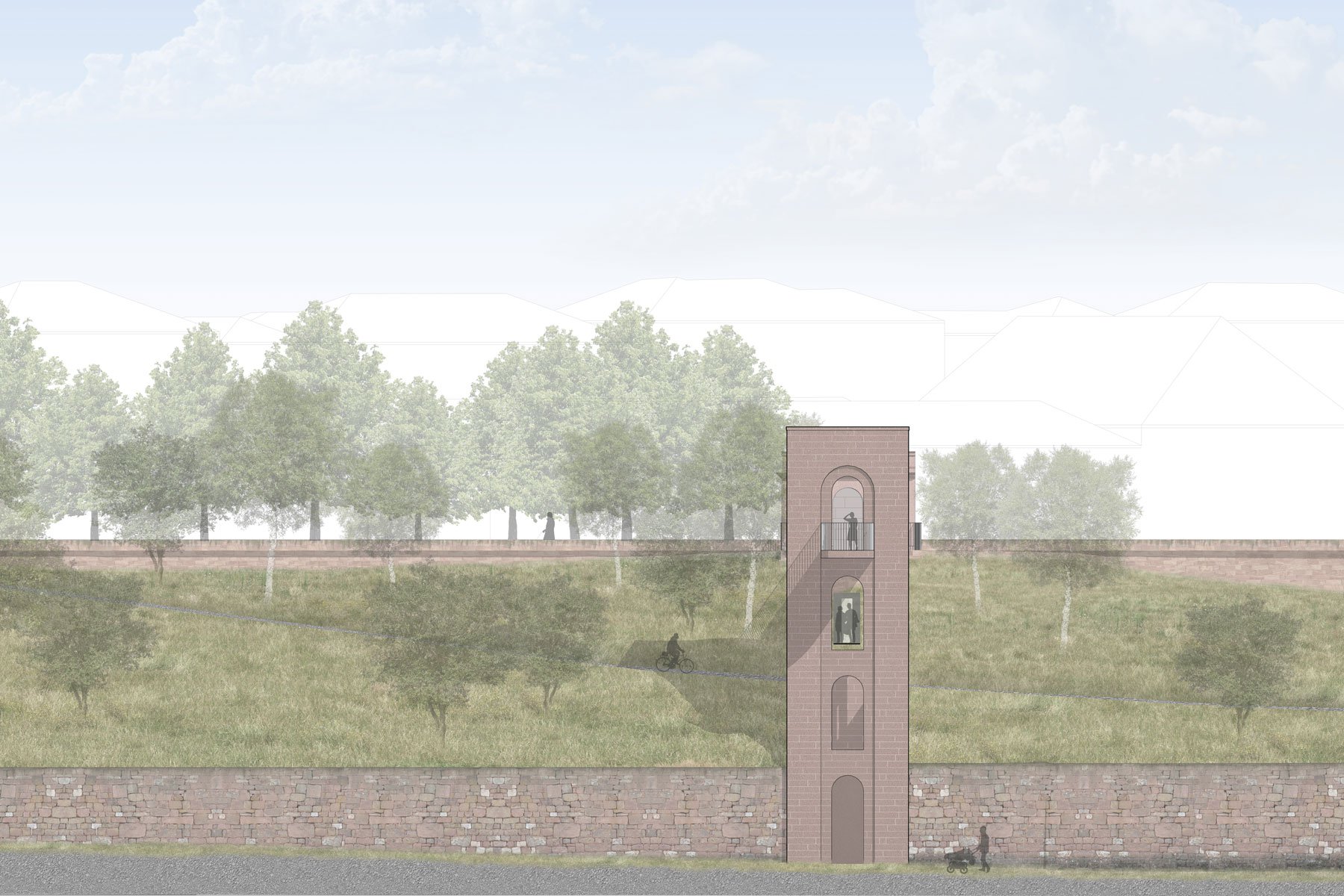 Achaffenburg
realization competition Schlossufer Aschaffenburg
lift system with connection to the upper town
invited competition 2020
City of Aschaffenburg


As part of the reconstruction of the castle-side river bank between Willigisbrücke and Pompejanum, the wide green plateau by the Main river is transformed into a prominent recreation area and free space and as such may soon become one of the most beautiful parts of the city. For the appropriate development of this inner city area, the construction of a lift system will be necessary to guarantee a barrier-free connection of the Main river bank with the upper city, ideally merging with the invaluable architectural surroundings and artfully designed gardens in a sensitive way. The historic grain house from 1805, nowadays used as a cultural event venue, forms the end point of the castle square and serves as planning anchor for the new construction. The new lift system mirrors the proportionality and form language of the historical structure, while still remaining a recognizably modern, contemporary building in its own right.
project team: Jens Jakob Happ, Roberto Roel