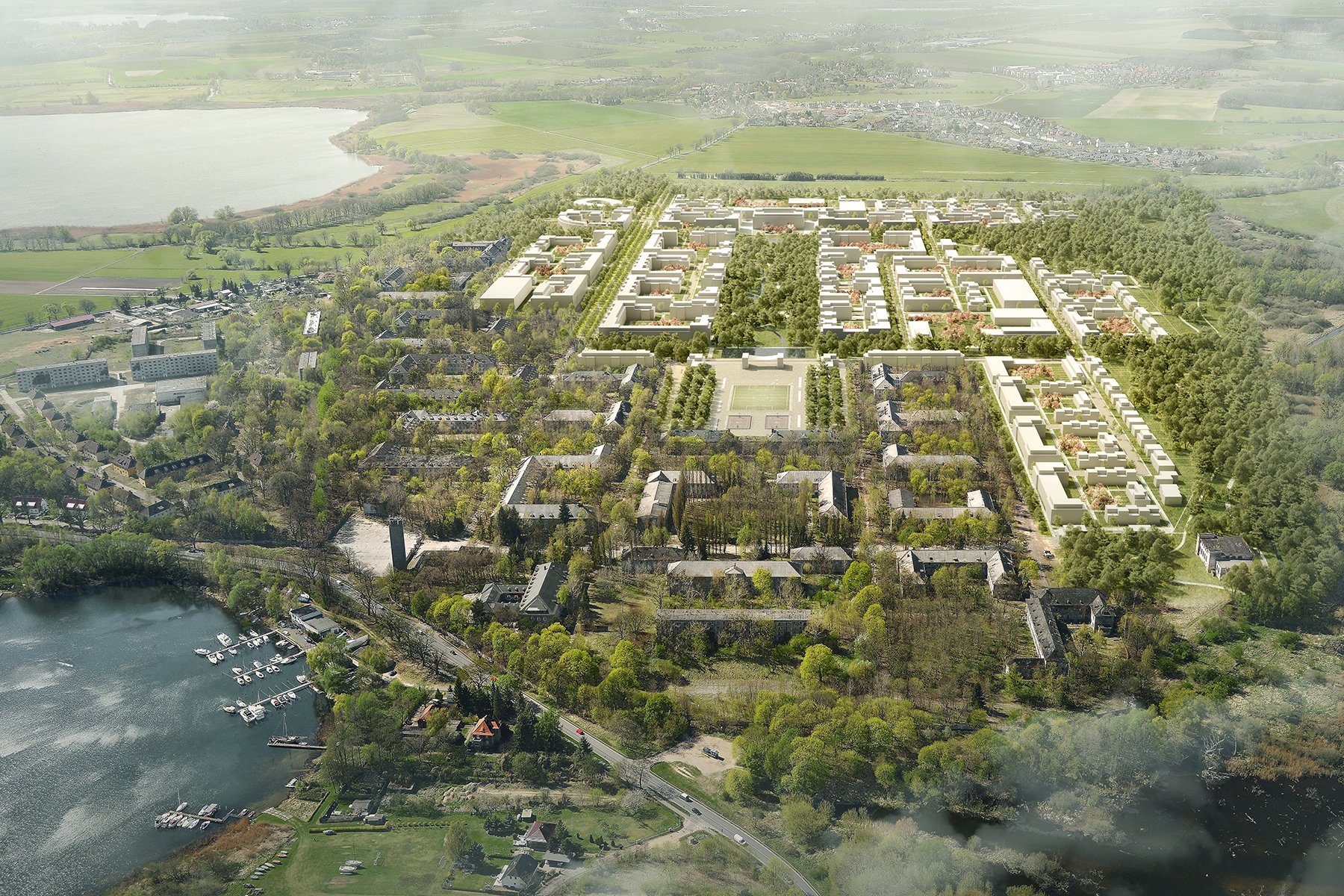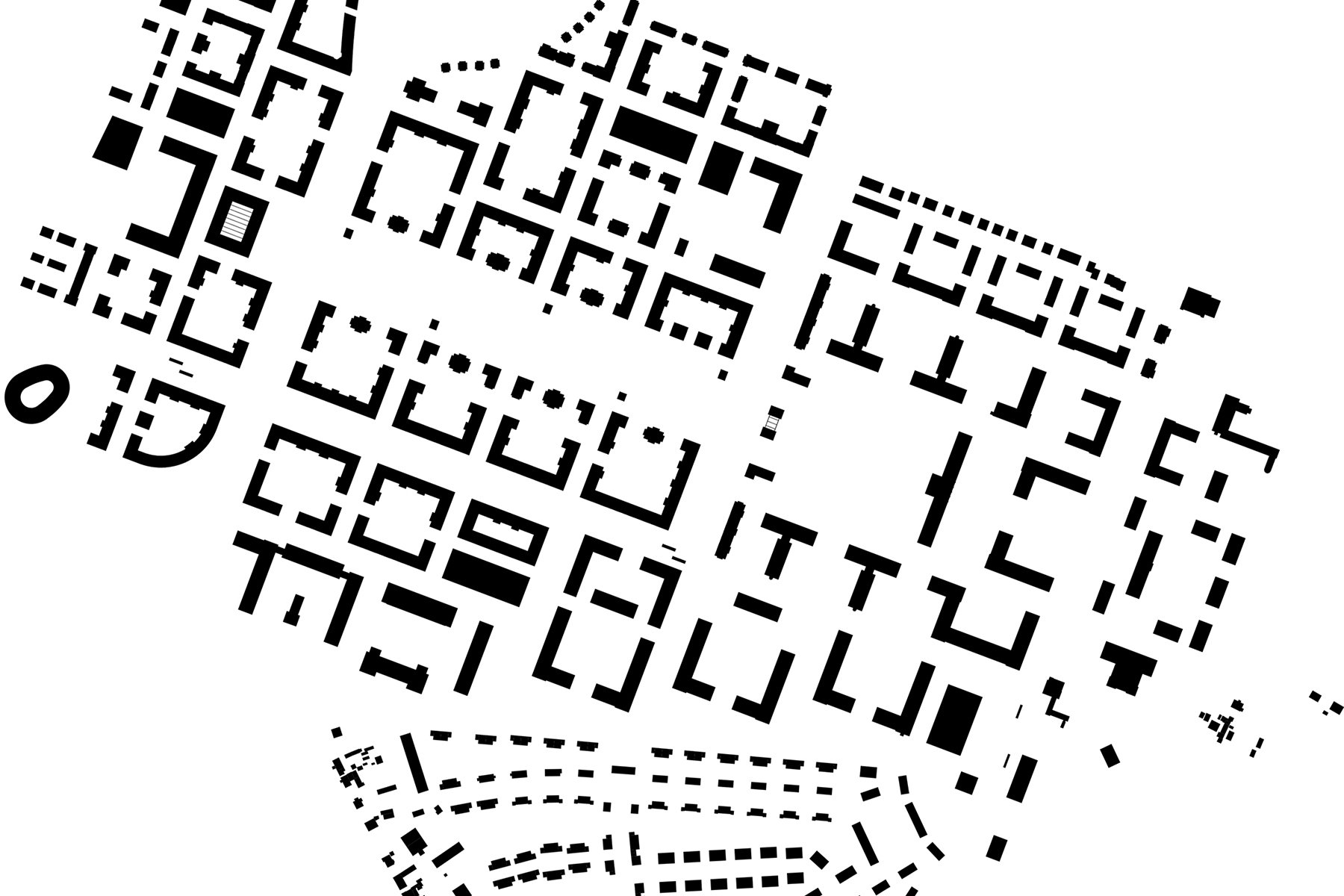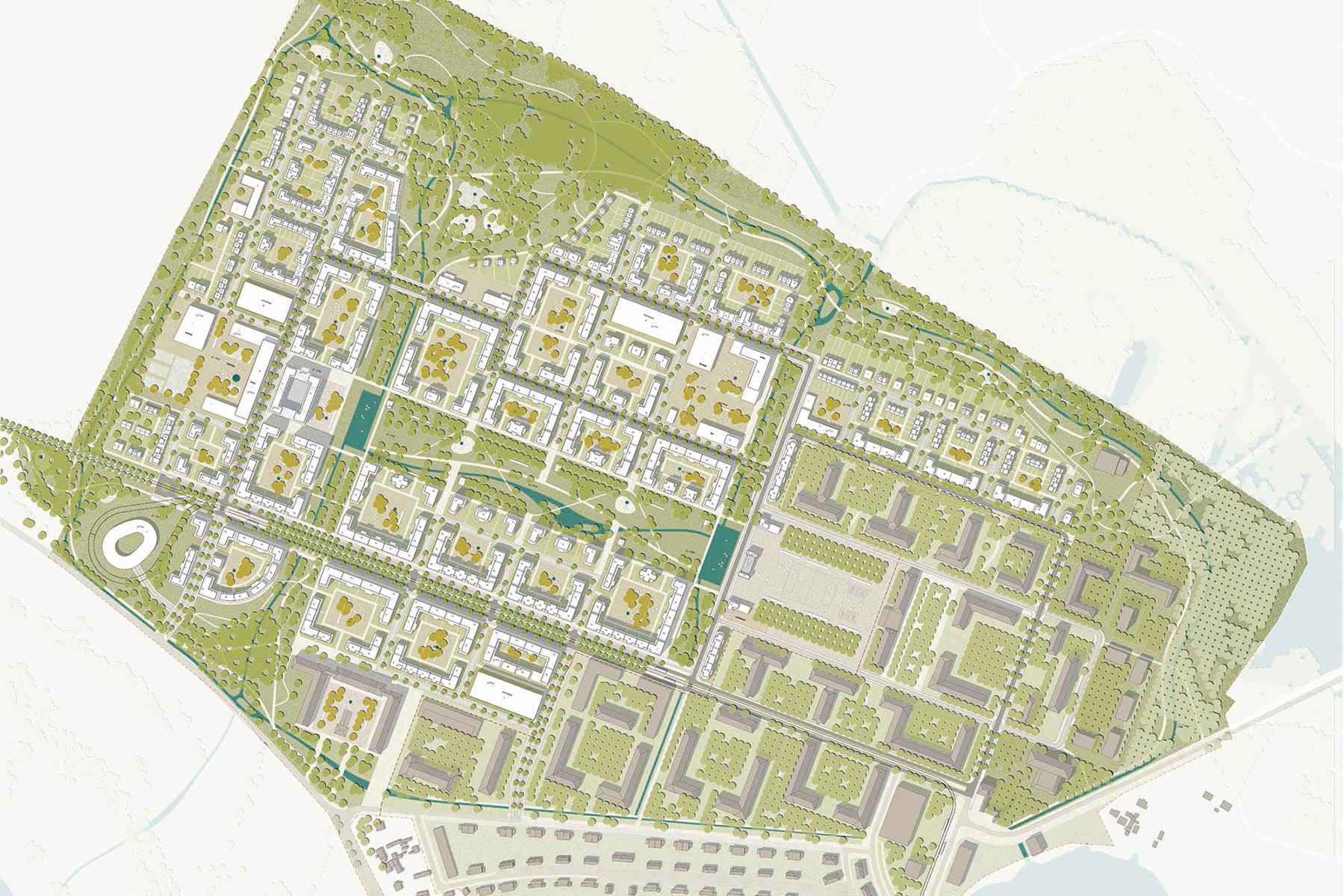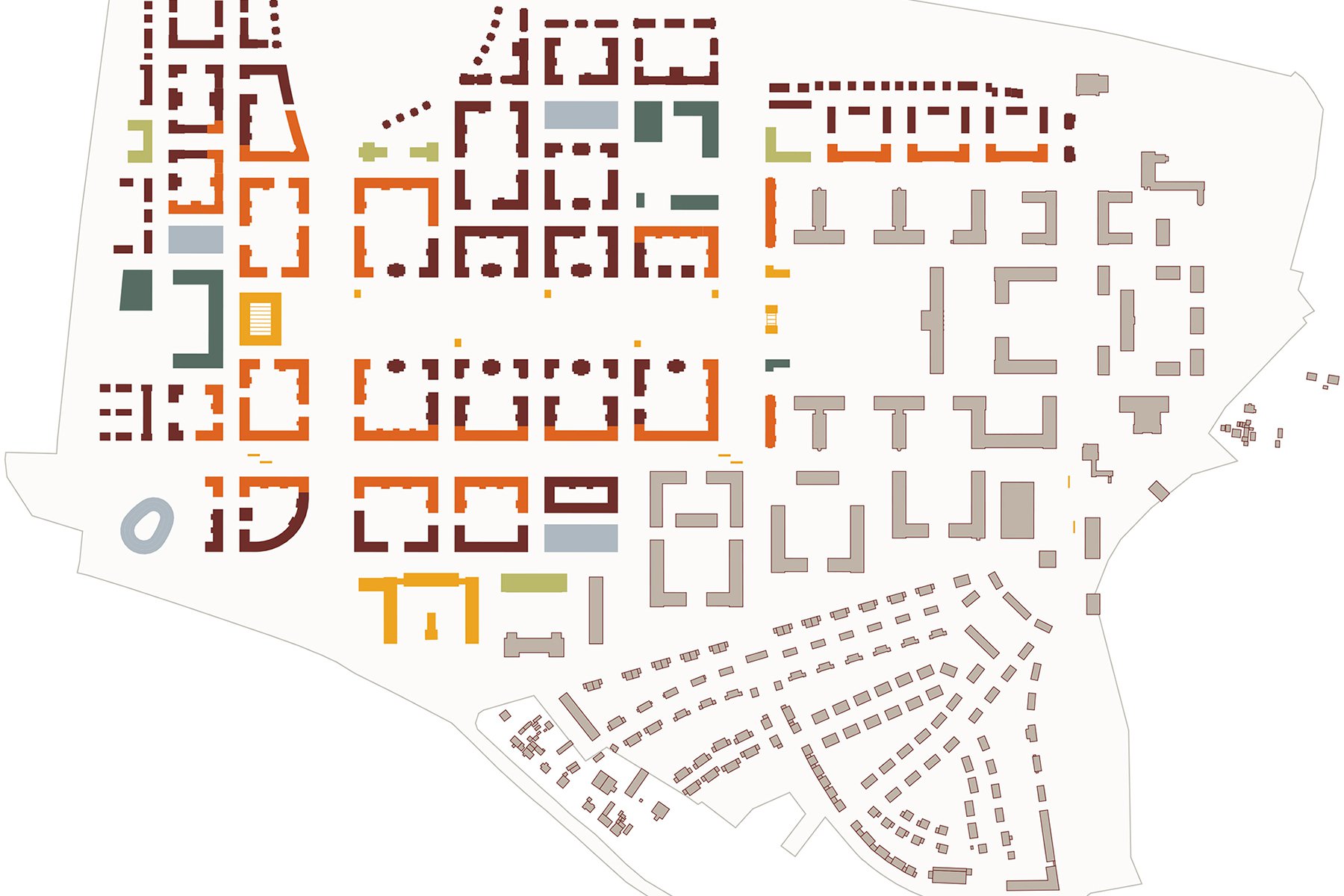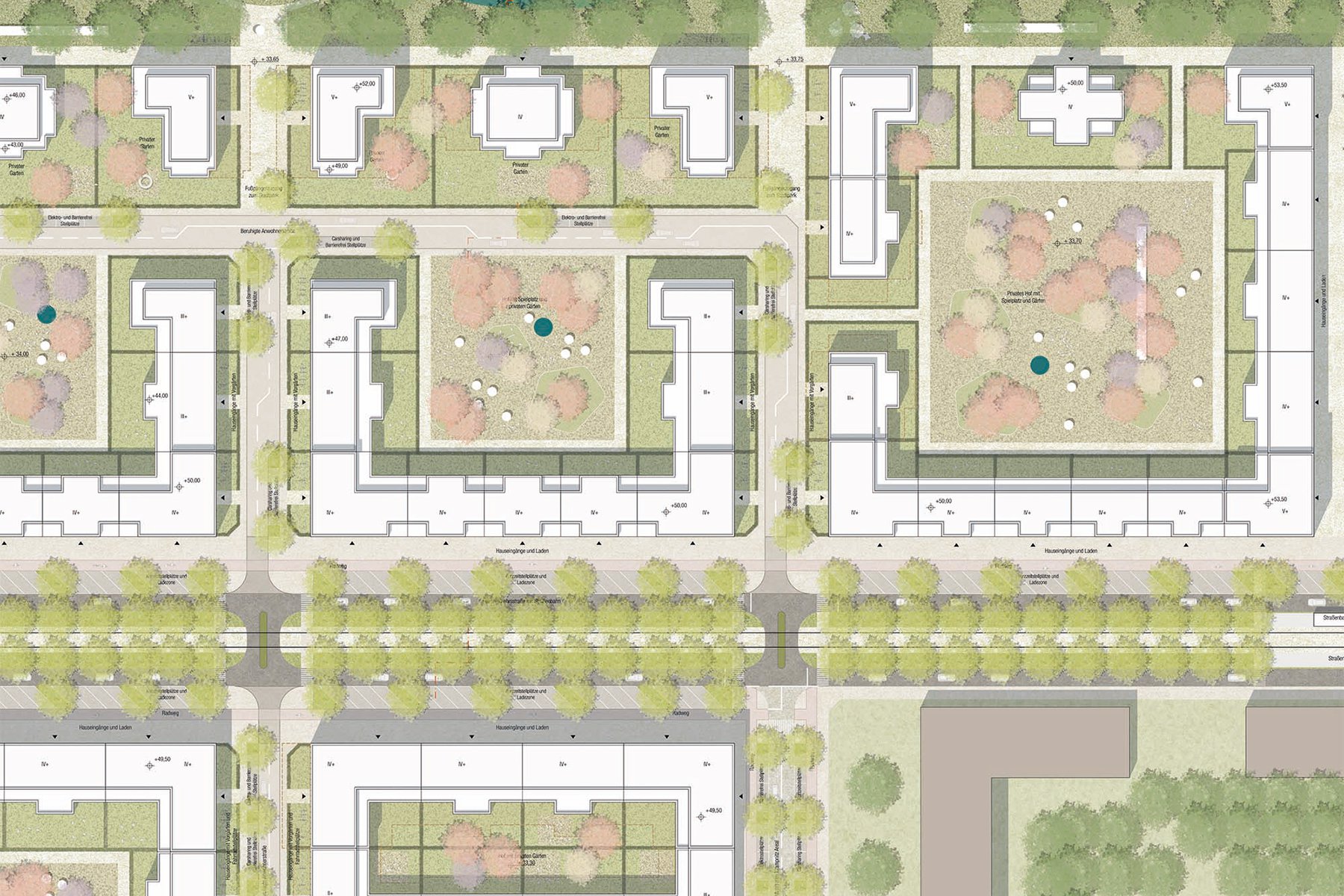 Potsdam
Living in Potsdam-Krampnitz
open competition 2nd place, 2018


The old military barracks site by lake Krampnitz near Potsdam was long neglected by the rapid redevelopment efforts in the Brandenburg state capital area. But those days are over: Taking advantage of the enticing Havel region, a new residential suburb is being developed which will combine the merits of city and countryside. A central activity axis, running from east to west, forms the backbone of the new borough. Along this axis, the modern idea of common land is realized: With city park and green spots lining its course, it connects the listed barrack buildings with the new quarters and offers opportunities for play and recreation as well as communal amenities. The spacial structure follows the traditional distinction between public and private, street and courtyard, outside and inside. A coherent character is created by precisely cut streets, squares and green areas, strong visual axes and a facade design which skillfully creates an ensemble effect. Apart from these qualities, the peripheral location surprises with densification and functional layering, offering a certain measure of undefined free space where urban life can thrive and develop on its own – a precondition for the life quality in the 19th-century-districts of our cities. This strategy of giving room to future densification options, in combination with a free, mixed usage which is not exclusively restricted to residential use, answers to the pledge of any urbanity.
project team: Jens Jakob Happ, Silvia Santos
in cooperation with: Mettler Landschaftsarchitektur, Berlin, P4LOESSE Stadtplaner, Berlin