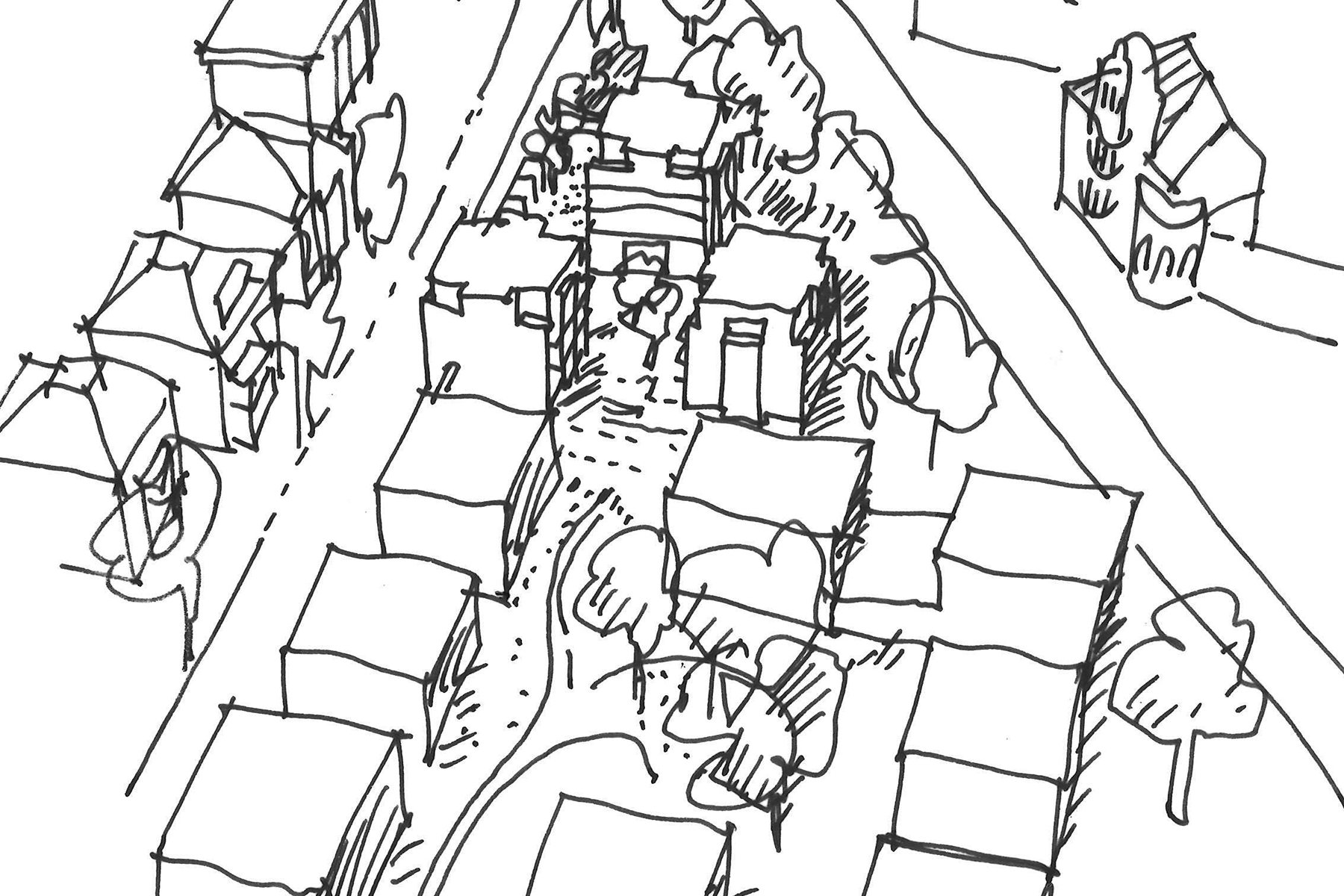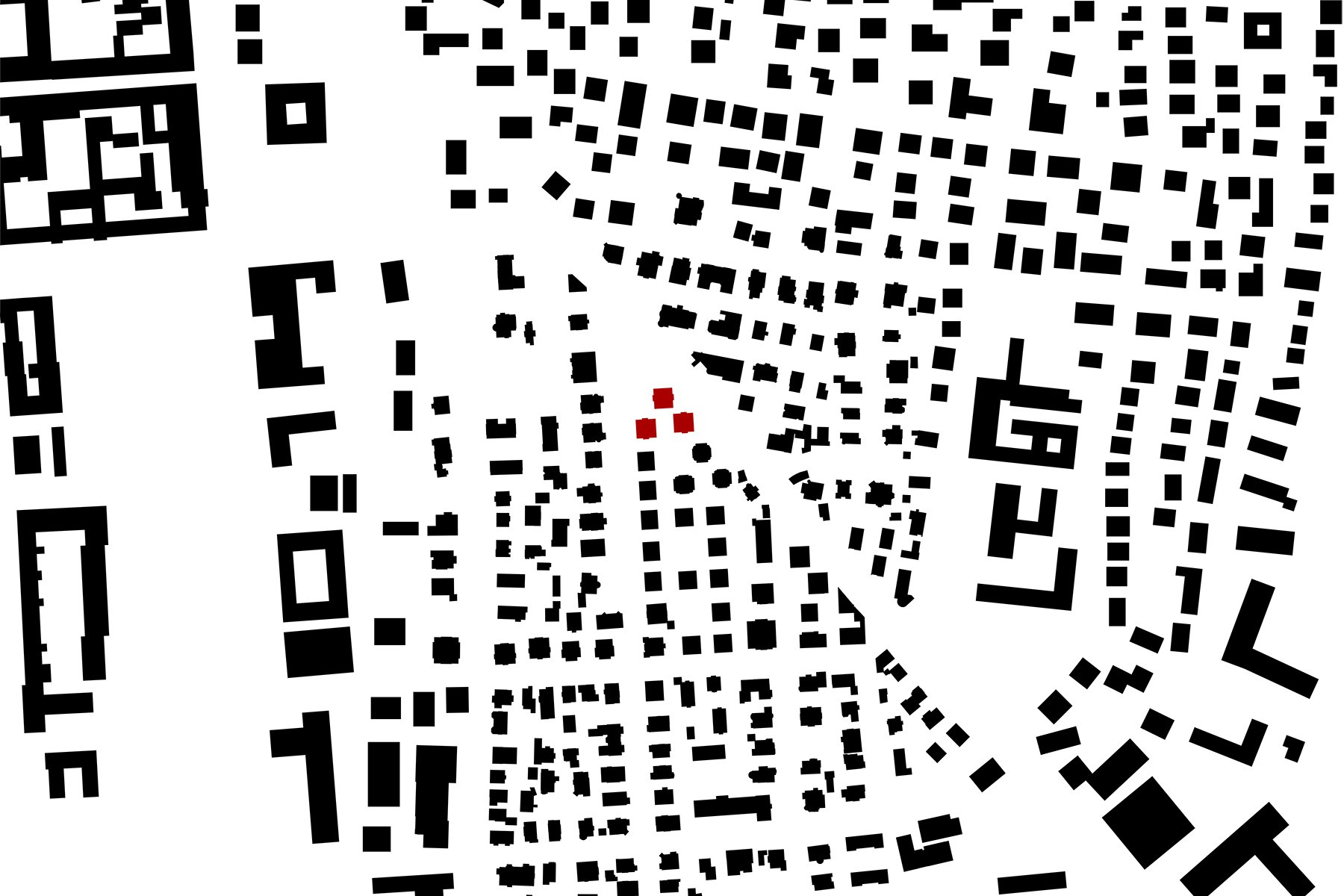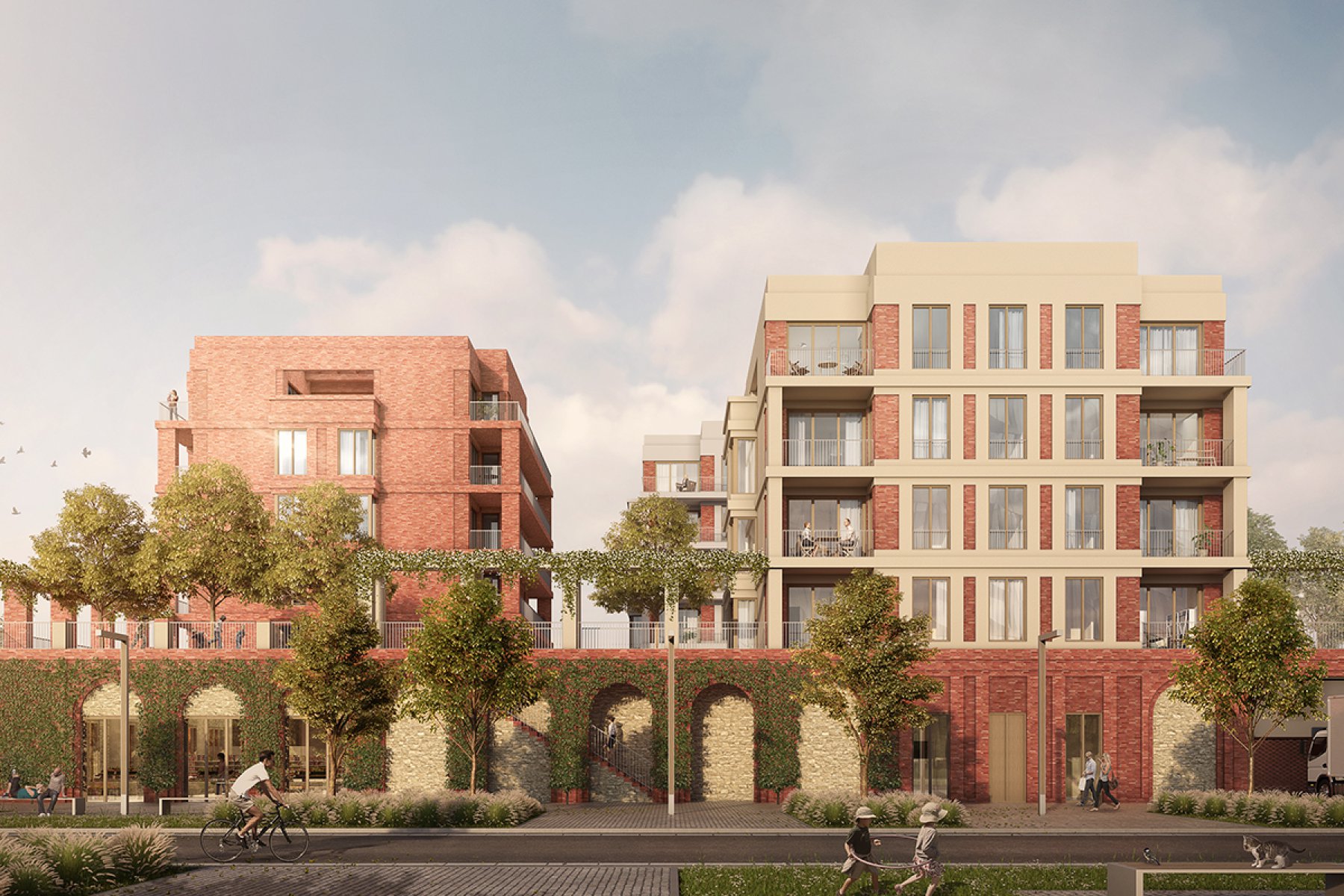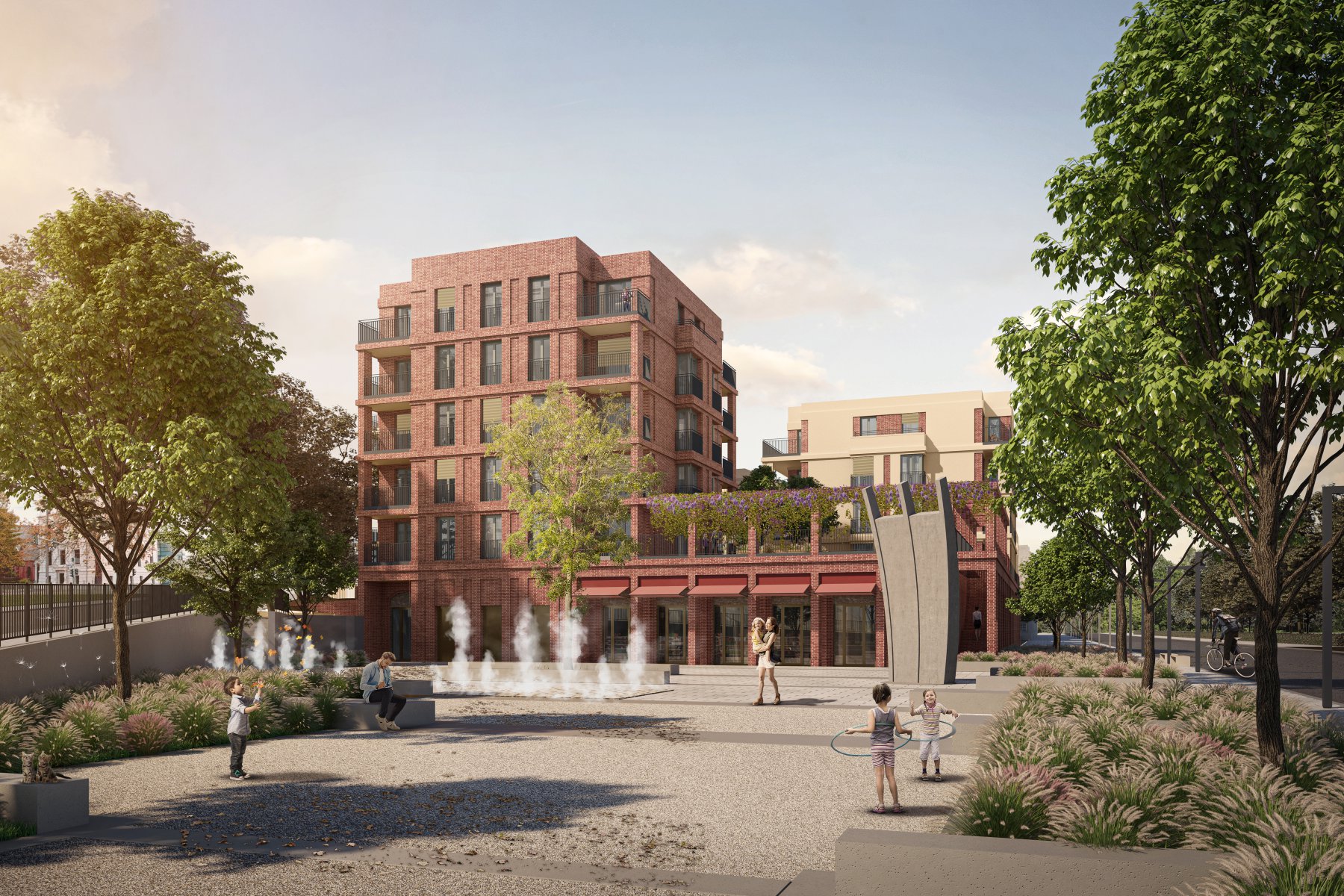 Wiesbaden
residential and commercial complex
51 subsidized rental flats, retail, gastronomy
invited competition, 1stprize 2018
SEG Stadtentwicklungsgesellschaft Wiesbaden mbH
service phases 1-4, in planning, gross floor space 3,717 sqm


The cityscape of Wiesbaden is defined largely by its 19thcentury mansion districts. The development on the triangular plot between Viktoria- and Frankfurter Straße forms a prelude to the new Quartier Kaiserhof borough. With three free-standing, 4 to 5-storied townhouses as a contemporary interpretation, the design connects with the prominent architectural heritage of the neighboring, well preserved turn-of-the-century structures. The new buildings stand elevated on a joint, ca. 5m high pedestal storey which provides ample space for retail uses. The wisteria pergola at the north side, the "town loggia", provides a view on the inner city of Wiesbaden and on the same level, the entrances are grouped around a little forecourt. Towards Auguste-Viktoria-Straße, the storefront facade is structured by large arcades which either provide light for the market space, or serve as planting surfaces (in the closed sections). The arcades pick up on the 19thcentury spa architecture motifs of the monumental Hotel Kaiserhof and Auguste-Viktoria-Bad, both of which were situated here in the past. Above, the buildings show a modern, differentiated design language. Between the arcades, a protected stairway leads to the town loggia in the residential gardens.

project team:Jens Jakob Happ, Fransisco Marín Nieto, Melissa Stöhr, Igor Toskovic, Ting Zehn
in cooperation with: Die LandschaftsArchitekten Bittkau - Bartfelder + Ingenieure GbR