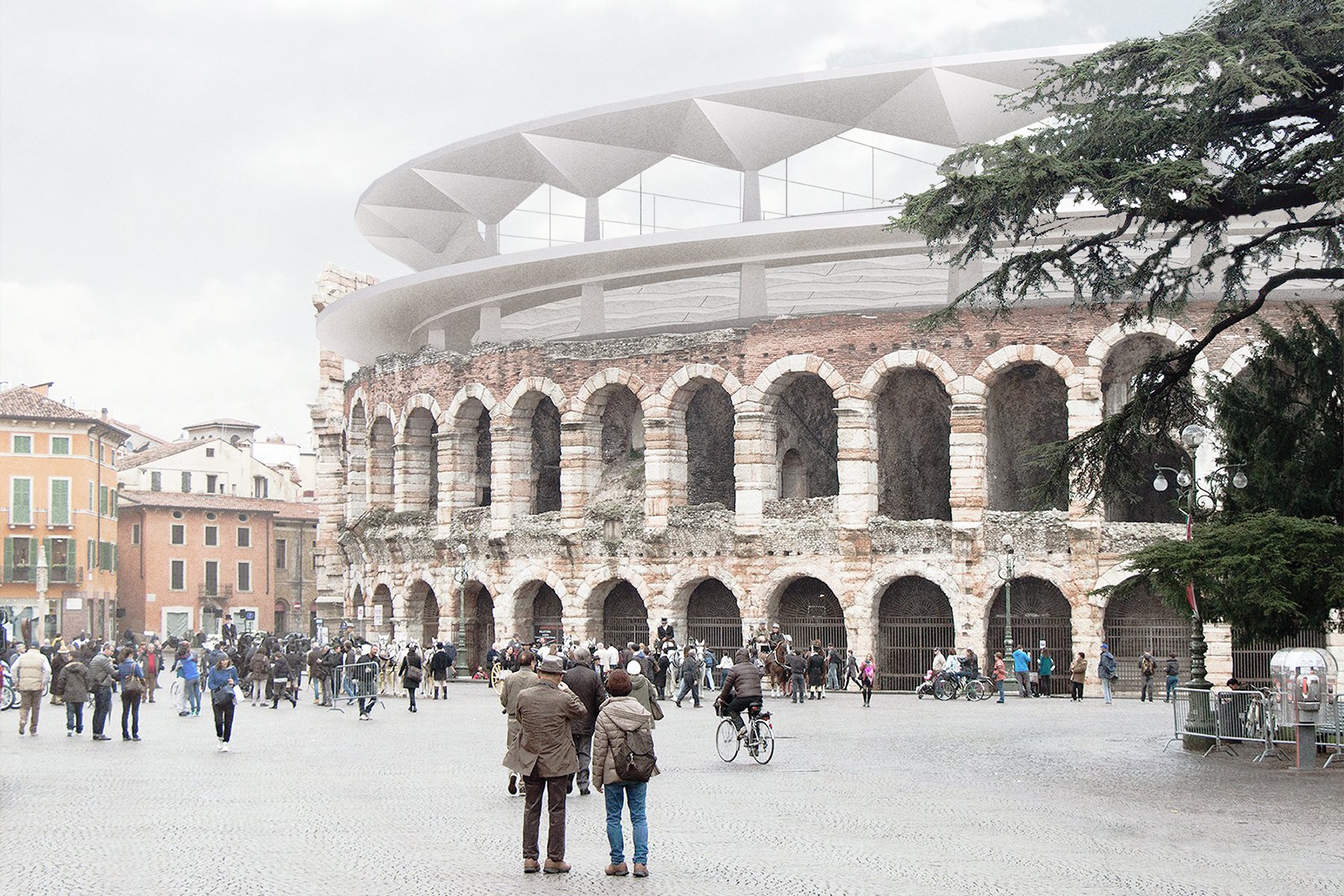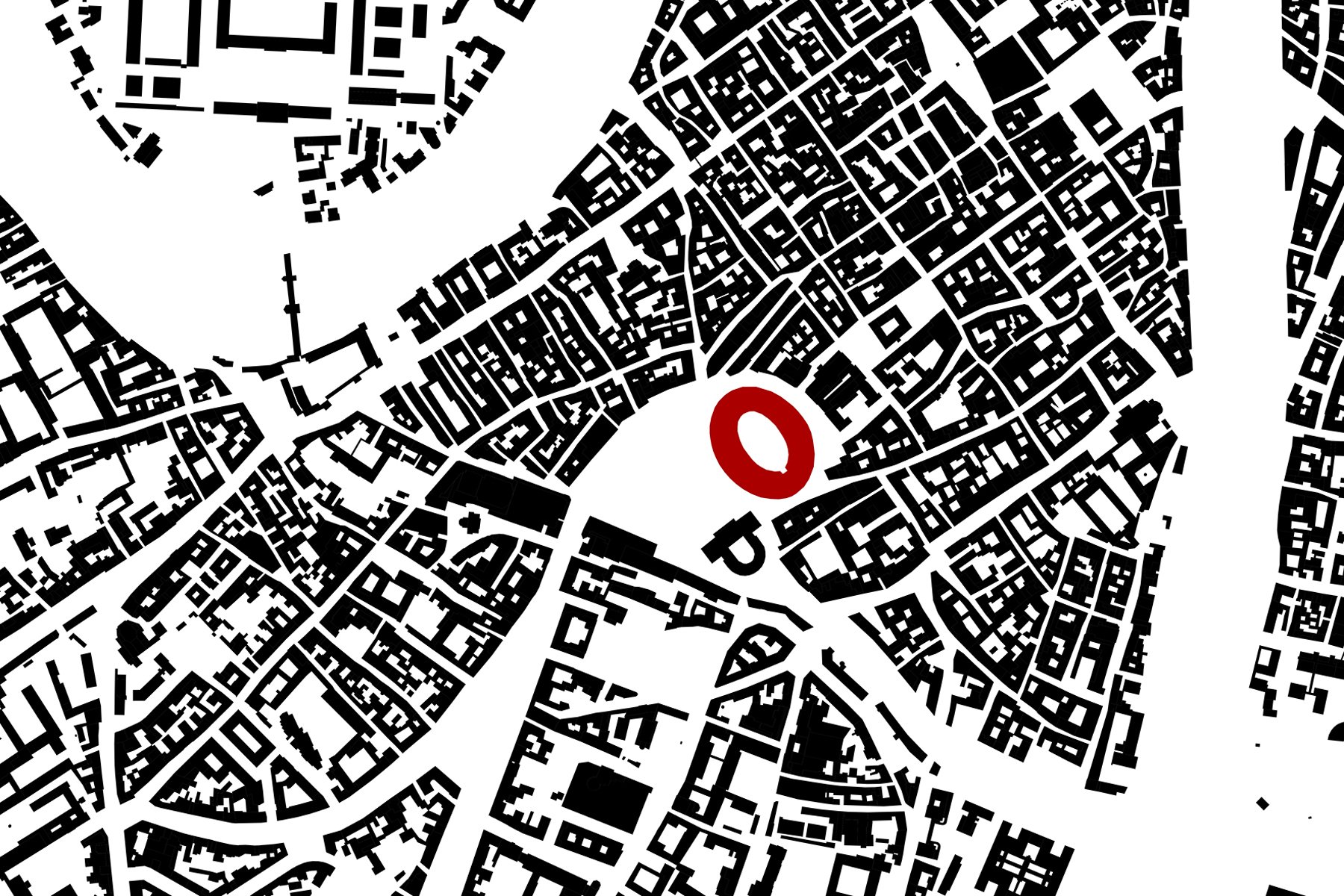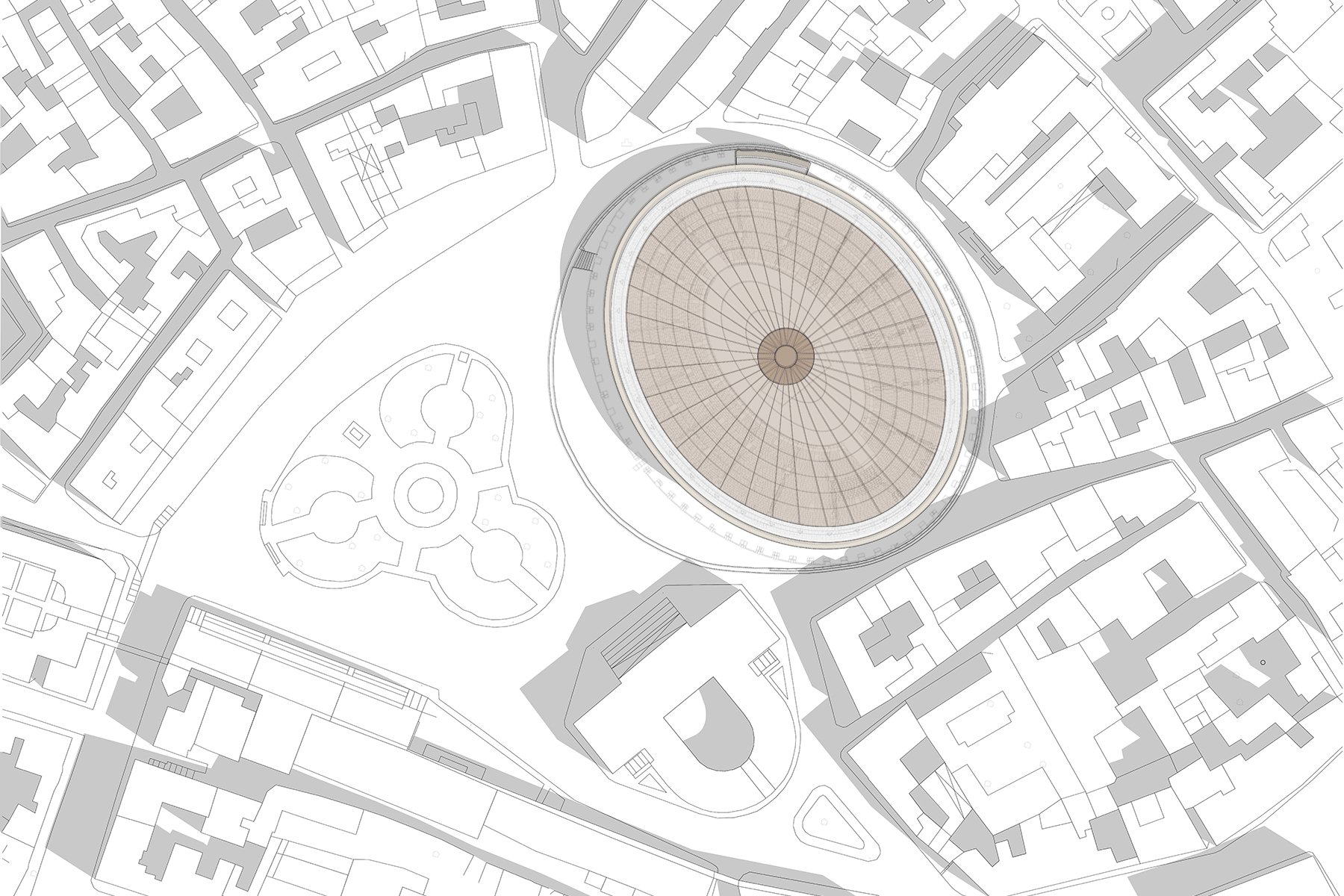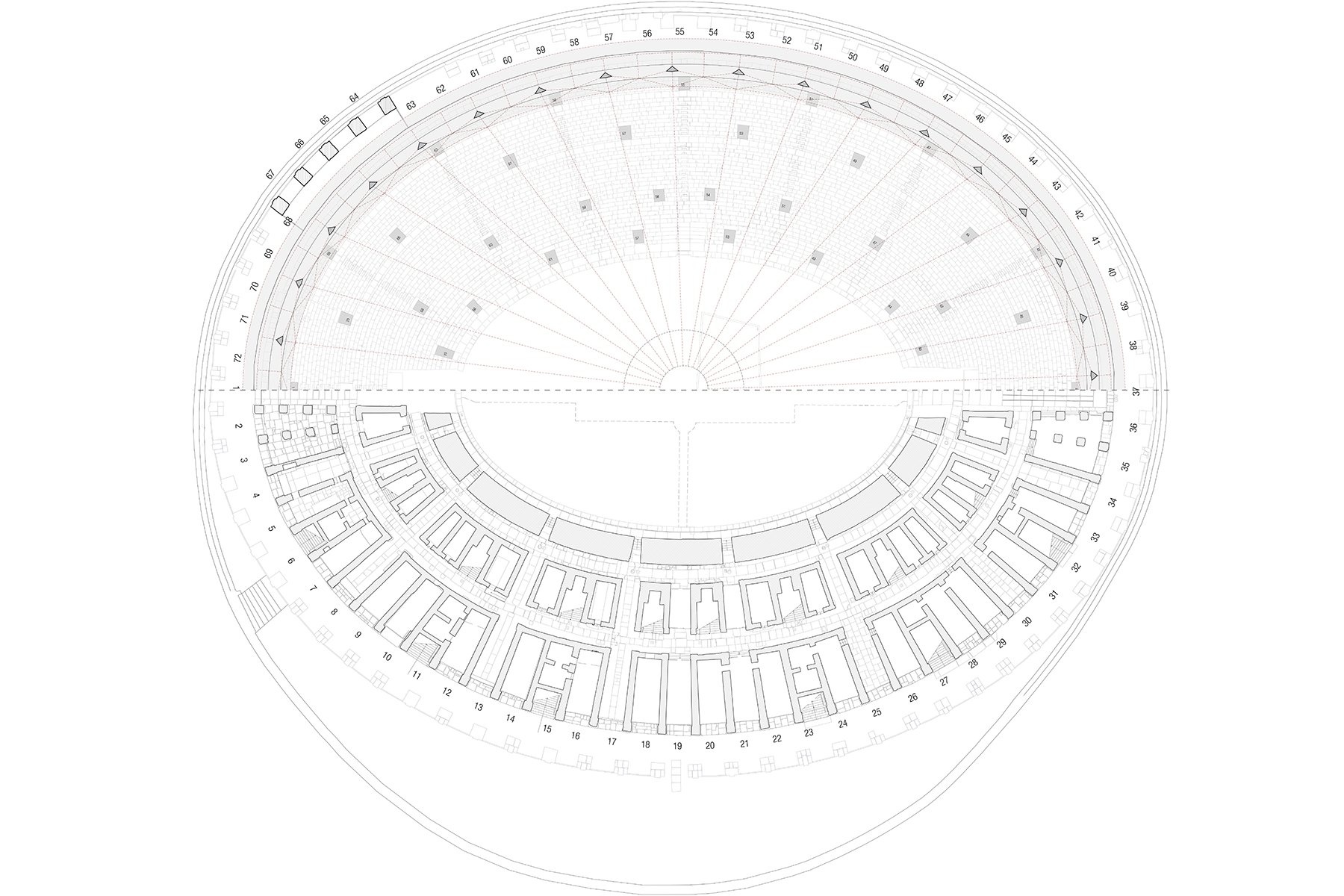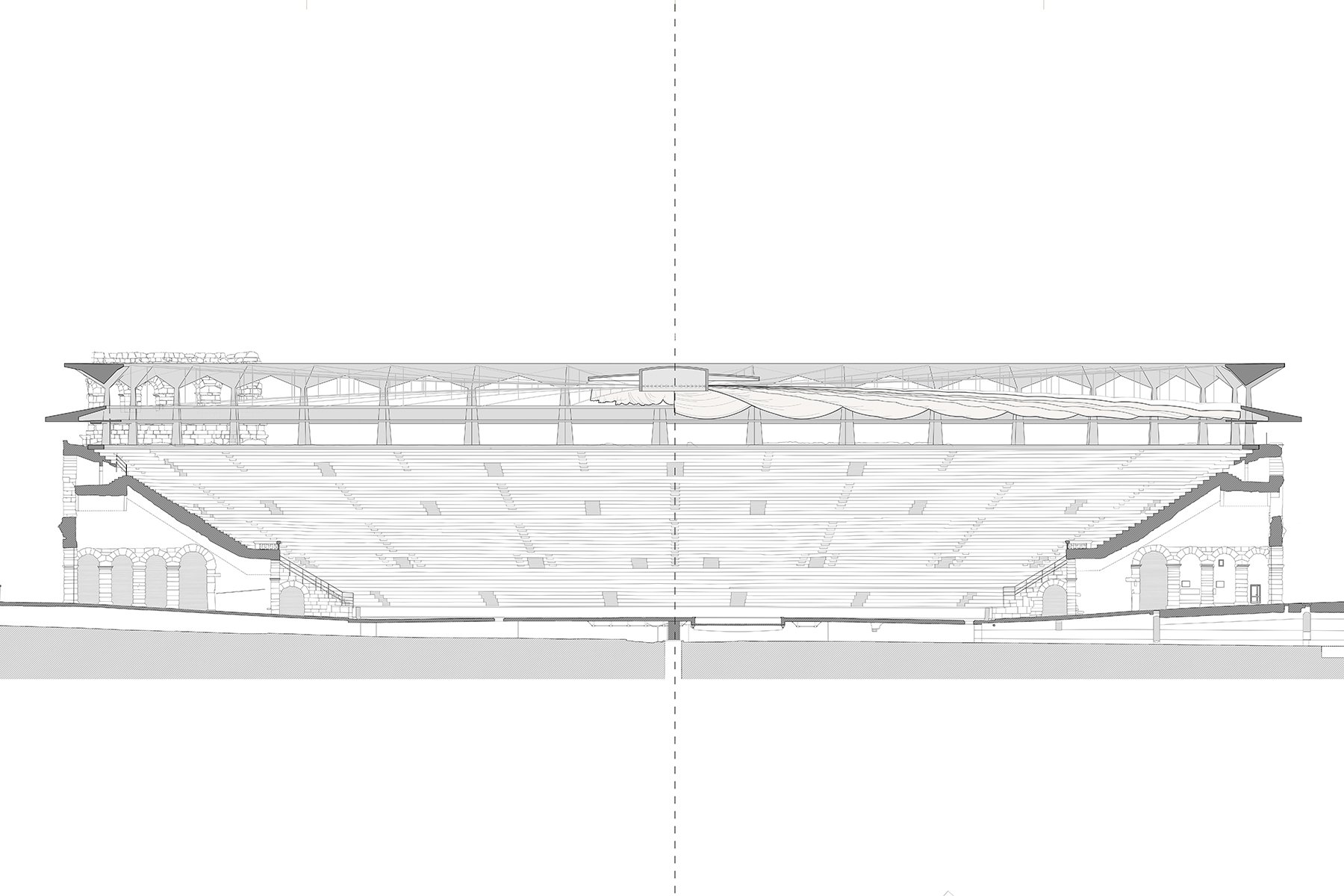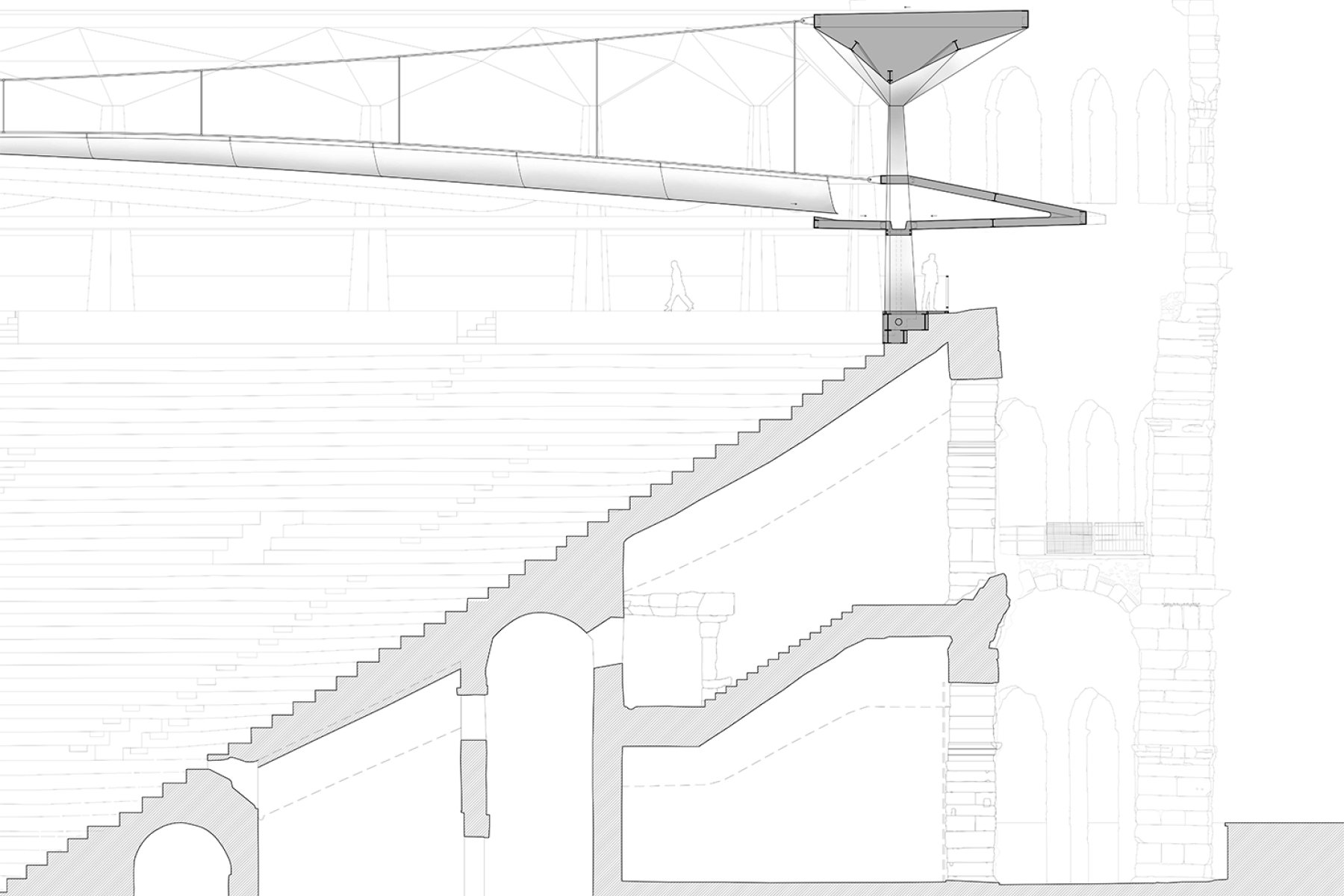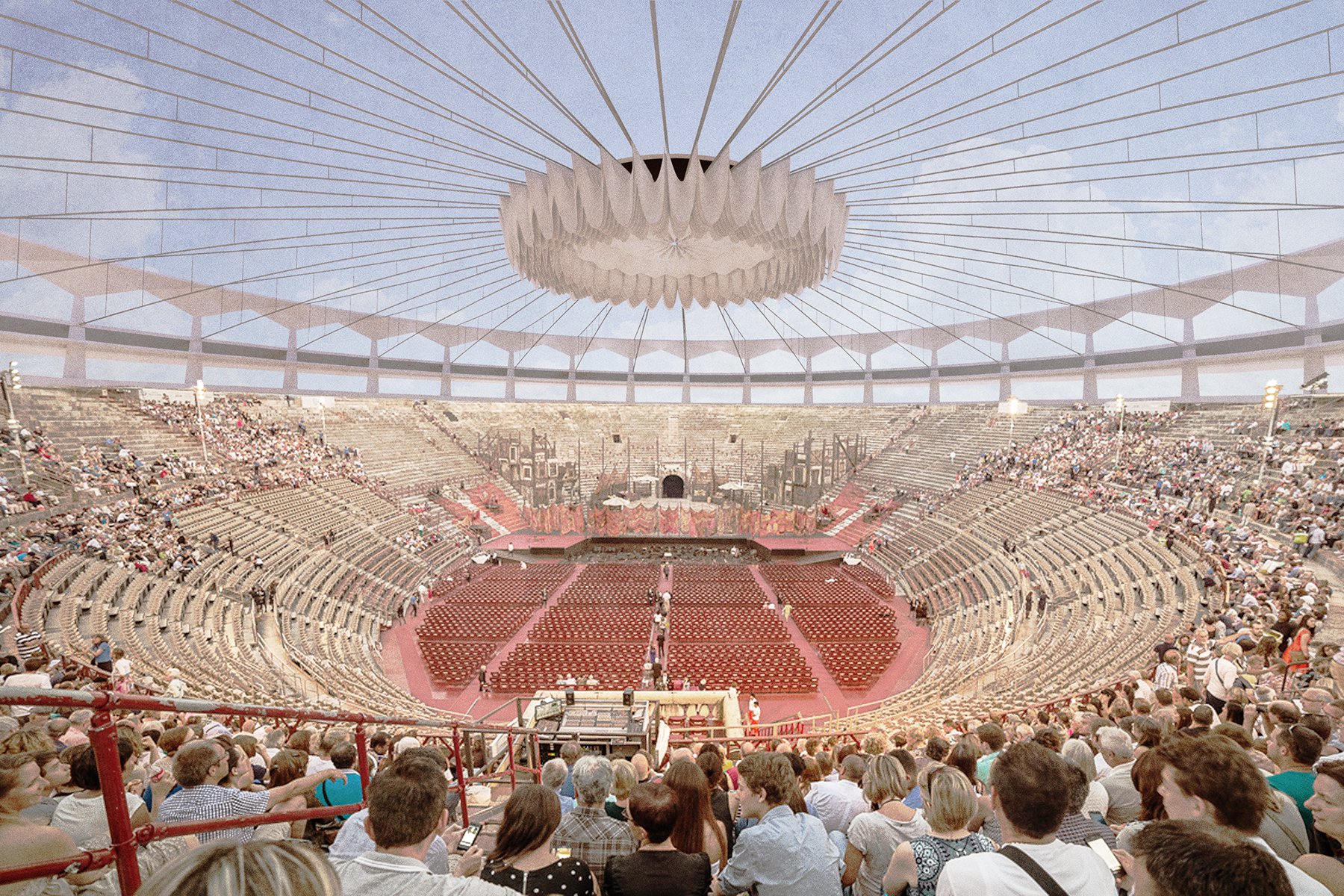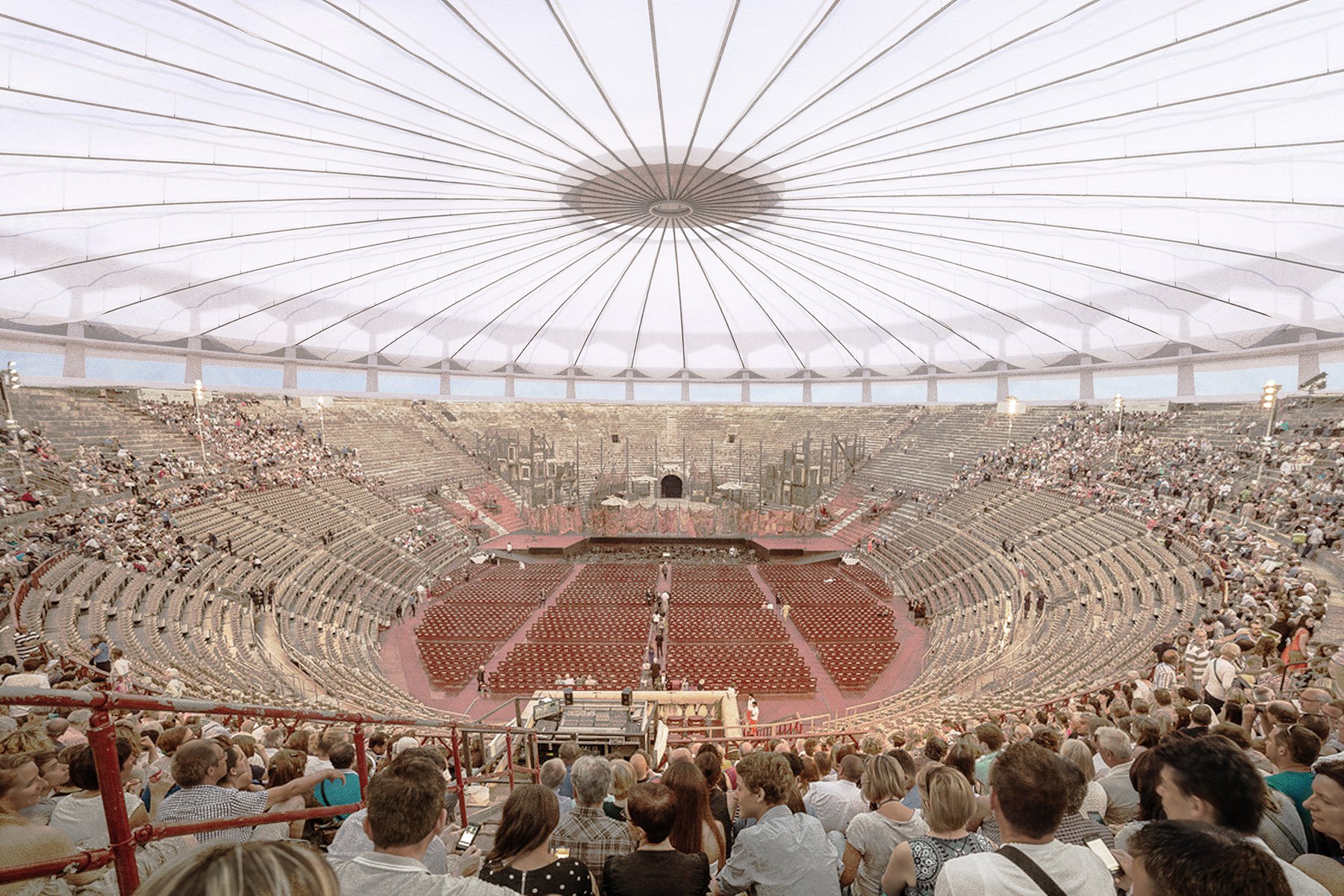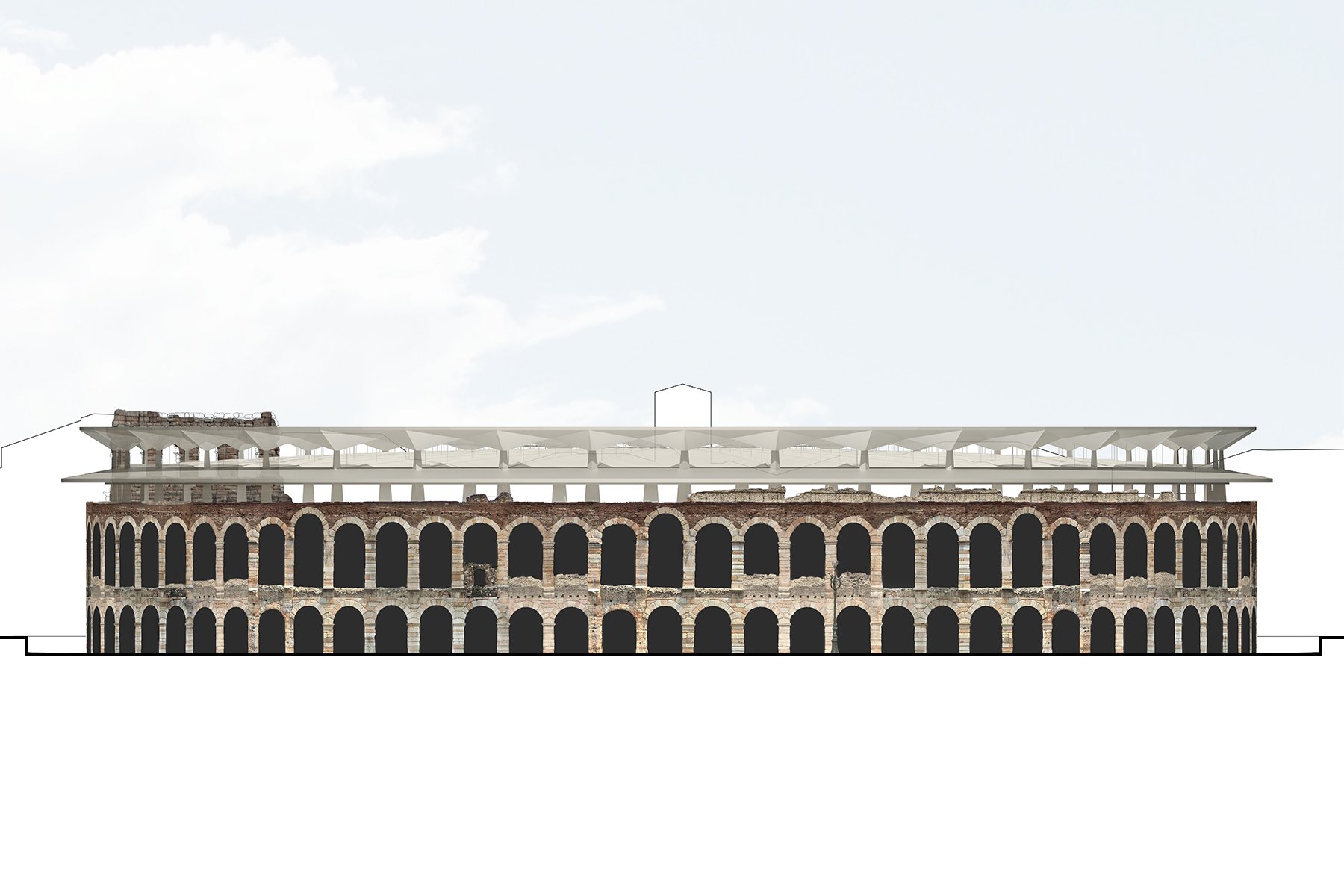 Verona
International Contest of Ideas
open competition 2016-2017, Comune di Verona
Tragwerksplanung: B+G Ingenieure Bollinger und Grohmann GmbH


"Verona. A public place." Such begins Shakespeare's play "Romeo and Juliet" which takes its tragic course in the ancient Venetian city. However, Verona has been known for its theatrical tradition long before "The Bard" wrote his famous play. The 2000-year-old 'Arena die Verona' is the city's most important landmark and presents open air opera performances and concerts until today. The monument at the central Piazza Brà is the main landmark of the city and the third-largest preserved Roman amphitheater. Its fragile state, caused by both environmental effects and continuous usage, has lately raised the pressing question of a permanent weather protection in the form of a roofing which does not impact its imposing presence. The international competition collected ideas for a both aesthetically and technically convincing design that would provide protection without affecting or even touching the antique structure itself.
projectteam: Ilaria Falchi, Jens Jakob Happ, Elvis Hot, Lazar Tucakovic